Chaysing Memories: Book 2
Book 2
Jalpa Williby
2014 Gold Medal
356 Pages
Check current price
Romance - Suspense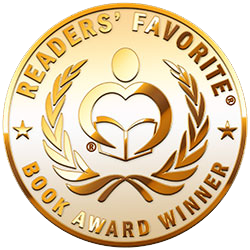 Reviewed by Barbara Garcia for Readers' Favorite

In Chaysing Memories by Jalpa Williby, we find a now grown up Tess moving on with her life, and in training for the special forces in the U.S. Military. But all is not well in Tess' world. She has memory lapses of a three-week time period she refers to as a "get-away." She can't remember where she was, why she was gone, or who she was with. And her dreams are back, dreams filled with beautiful grey eyes, but little else. She only knows that whoever it is made her very happy, but he left her. Her friend Kylie is able to fill in some of her "blank" spots, but it doesn't jog her memory. Through her training, she is called upon to help find a missing agent named Chayse Pierce - the only other person her boss knows of that is like her, having special abilities. Tess figures out her dream and realizes she is certain she knows where Chayse may be, and she gets special help from her dog Gem in finding him. With her boss and the five special agents of Chayse's team, Tess and Gem set out to find Chayse. Gem locates the underground base he's being held in, and after a high tension, gripping battle, an emaciated and barely alive Chayse is taken from the facility and flown to a secret medical center. But with one mystery solved, Tess is confronted with even more as she struggles to unravel the mysteries still locked in her mind.

I could easily describe Chaysing Memories by Jalpa Williby in one word: WOW. I've read her first book in this series, Chaysing Dreams, so I knew Chaysing Memories would be good. I was blown away at just how incredibly good it was. Jalpa's writing can only be described as pure literary artistry, and it is in clear abundance in Chaysing Memories. Right from the beginning, I was slowly inching my way to the edge of my seat. This story unfolds in one heart-racing scene after another. It's not that the story is rushed; on the contrary, it is perfectly paced, but the very nature of the plot lends itself to the danger you know is lurking, and Ms. Williby allows it to come to life in some shocking moments. I'm truly impressed, almost beyond words. I've heard there is another book coming up, Chaysing Destiny. I'm not sure how Ms. Williby will be able to surpass the magic of Chaysing Memories, but you can bet I'll be reading it to find out! I highly recommend this book, but if you want the full impact, I strongly suggest you read Chaysing Dreams first. Together, they will take your breath away.
Chaysing Dreams
Jalpa Williby
2014 Gold Medal
378 Pages
Check current price
Romance - Suspense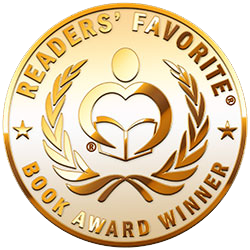 Reviewed by Melinda Hills for Readers' Favorite

Many teens outshine their peers but Tess has the rest beat by a mile. In Chaysing Dreams by Jalpa Williby, Tess enjoys success, popularity, and a loving family in spite of being plagued by nightmares and recurring visions of a dark cloud. Over the course of almost 10 years, Tess excels at sports and academics but never forgets the young man she met on her 16th birthday.

As she faces some of life's toughest challenges, it is apparent that Tess has special abilities and a guardian angel who comes to her rescue at just the right times. Even with the support of her two best friends and a loving dog, Tess struggles to overcome a devastating loss. Learning to follow her instincts and trust her intuition, Tess moves forward and discovers love but at a terrible cost.

Surprising abilities, a connection to a mysterious guardian, and the devotion of an exceptional dog help Tess succeed in everything she does except for understanding and escaping the nightmares and dark visions that plague her throughout her life. Cryptic messages from her parents, the support of a loving aunt and friends and the protection provided by an elusive character lead Tess onward to discover her true identity and purpose in life only to realize that the more she knows, the more she needs to learn.

In this wonderful debut novel, Jalpa Williby creates a story full of questions and surprises embedded in the fabric of an adolescence and young adulthood that is something more than typical. Excellent job! A great story with unique characteristics.
Lost and Found
Book 2 in the Walk the Right Road series
Lorhainne Eckhart
2013 Honorable Mention
200 Pages
Check current price
Romance - Suspense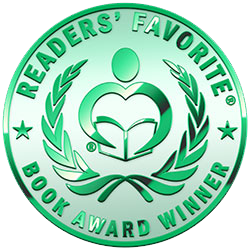 Reviewed by Lee Ashford for Readers' Favorite

"Lost and Found" by Lorhainne Eckhart is a heart-rending tragedy of grand magnitude, faced by one innocent family against whom it seemed the whole world had rallied. It is Book 2 of the "Walk the Right Road" series; Book 3, "Bounty", is due out any day now. "Lost and Found" is the story of a man, Richard, who found himself in partnership with one of the most unethical, dishonest, lying, cheating, back-stabbing, philandering cretins to ever crawl out from under a rock. Dan, Richard's partner, deals in illegal drugs, cheats his partners, pushes down little old ladies, steals candy from babies, and basically has made his way through life by taking deplorable advantage of everybody he encounters, not least of whom is Richard.

Maggie is Richard's wife. In the prologue to this story, Richard and Maggie's 5 year old autistic daughter was killed by a hit-and-run driver speeding down the road in front of their house. Maggie, quite understandably, was severely traumatized by the death of her daughter, so her doctor prescribed anti-anxiety medication to help her make it through the days, and sleeping pills to help her make it through the nights. Overall this was a very engrossing novel, and I'm looking forward to reading "Bounty" when it is available. "Lost and Found" is a superb book. It will pull you into the thick of the action, and not let you go until the final page. This author has mastered the art of developing and telling a complex, realistic story, and I would not hesitate to recommend this thriller, and Books 1 and 3 in this series, to anybody who enjoys experiencing a captivating thriller.
Remembering Love
Nadine Christian
2013 Silver Medal
152 Pages
Check current price
Romance - Suspense
Reviewed by Rabia Tanveer for Readers' Favorite

Remembering love: this is what Holly is looking for. She spent all her childhood under the love and care of her foster parents and she grew grateful for that. Holly was aware of her past, but only just. She only knew that her parents died in a suicide/murder and she was sent away from Pitcairn. But as soon as her foster parents died, Holly found an old treasure in the attic, a treasure bearing her name and her real identity. The true nature of her departure from her native land and the reason behind it is revealed and suddenly, Holly has this incorrigible urge to find out the truth. Now she must take the journey to find that lost love of her parents but little did she know that she will find more than just parental love; she will find her soul mate that has been waiting for her for more than twenty years….

Nadine Christian created a great suspense in "Remembering Love." Even though the title of the novel was a little confusing as the story progressed the title fitted perfectly with the story line and the plot of the novel. The sheer beauty of the Pitcairn Island is described with true love and passion. Perhaps Nadine Christian's personal love and passion make this novel a joy to read. The romance blooms in between the mystery and a taboo that is raging in the lives of the protagonists. And their love and friendship is a delight to read.
Strictly Business
Lisa Eugene
2013 Honorable Mention
Kindle Edition
Check current price
Romance - Suspense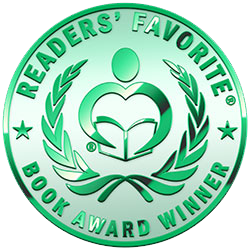 Reviewed by Martina Svyantek for Readers' Favorite

Lisa Eugene's "Strictly Business" gets right to it in the first scene; starting from the packed ER where Dr. Nina meets Wade. Our two main characters move into a private examination room where they play an adult game of love! Eugene's hot and steamy description of the scene would make anyone more willing to go to the doctor's office for a check-up! Of course, no romance is complete without its trials and tribulations – both Nina and Wade have a job to do, and they won't let the other stand in the way of getting to the bottom of the deadly mystery in "Strictly Business."

I have really enjoyed the character of Nina; Eugene writes her as a fully capable human being instead of a 2-dimensional foil to the lead male character Wade. Nina is a strong-willed woman who does not let her libido make her decisions for her. She also refuses to stand idly by while others put themselves in danger investigating corruption and murder. I found this to be a great story with a romantic twist thrown in the mix, instead of a romance with just a hint of plot line. This was a very well-written piece that I would recommend to any fan of contemporary romances where the woman has more going on for her than a heaving bosom! I would highly recommend this story to any of my friends, especially those with more experience in the medical fields – it is a contemporary story set in a place that is easy to recognize, as opposed to a pirate ship, castle, or other faraway lands.
Countermeasure
Chris Almeida & Cecilia Aubrey
2013 Gold Medal
Kindle Edition
Check current price
Romance - Suspense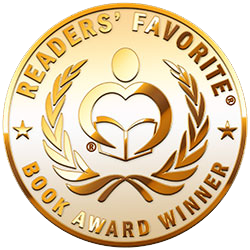 Reviewed by Ellen Hogan for Readers' Favorite

Cassie's father's security company was picked to safeguard a new drug at Bristol Pharmaceutical company. Just when Cassie thinks all was secure, the information is stolen by an employee of Bristol. She is removed from the case but continued to ponder on the crime. Cassie met Trevor Bauer who worked for the NSA and asked his help in finding Allison, the girl that stole the information. They head for France and find her but she is murdered after calling Trevor to tell him she will turn over the information. Cassie and Trevor search for the killer. Cassie and Trevor draw closer together despite the fact that neither planned nor wanted to fall in love. They both have to deal with ghosts from their past in order to forge a future together.

This book with non-stop action takes the reader on an exciting journey from California to France and on to Monte Carlo. Murder, espionage and romance keep the reader eagerly turning pages. I enjoyed watching the romance between Cassie and Trevor develop. Readers will be pleased with this new series.
The Red Wrath
A journey between two destinies
Hatef Mokhtar
2013 Bronze Medal
474 Pages
Check current price
Romance - Suspense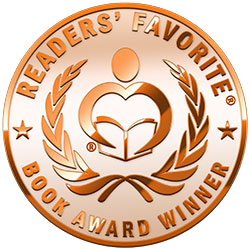 Reviewed by Bernadette Acocella for Readers' Favorite

"The Red Wrath" is a poignant read highlighting the plight of the people of Afghanistan. Despite the oppression of the Communist Regime the people maintained their bravery and courageously sought their independence. The rule of the communist was harsh but the rule of the Taliban was much worse. The people that resisted the loss of independence were considered dissidents and were imprisoned, tortured and put to death. "The Red Wrath" demonstrates the rich and colorful culture of the Afghans. The women were oppressed by society; they lived under the strict rule of their father until marriage at which time they became the property of their husband. The characters in this tale are fictional but realistic. Their actions demonstrate their strong will and desire for self-rule. In "The Red Wrath" we meet Asif and follow his journey from childhood to adulthood. He witnessed the takeover by the Communist Regime and the Taliban. He experienced the loss of his soul mate early in life. Although his mother attempted to force him into a loveless marriage Asif resisted. After his father's arrest for protesting the communist takeover, Asif took a change of clothes to his father but was denied access to him. On his final visit he discovered that his father had been executed.

"The Red Wrath" was written by Hatef Mokhtar. I found it impossible to put this book down once I began reading. I was quickly caught up in Asif's life. Mokhtar is a master at bringing his characters to life. Many books have a strong plot or strong characters but this book is unique in that it has both strong, well-developed characters and an amazing plot.
However Long the Night
David Pereda
2012 Honorable Mention
282 Pages
Check current price
Romance - Suspense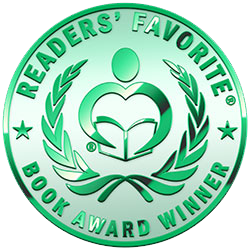 Reviewed by Alice DiNizo for Readers' Favorite

Nineteen year old Cid Milan leaves Cuba with his family in 1980. His father, the Colonel, had fought with Fidel Castro and Che Guevara, but when he turned against their Marxist leanings, he was put in jail for three years. Twenty-five years pass and Cid is a U.S. citizen and college educated, a successful architect, and has just been named "South Florida's Hispanic Man of the Year. "He has not spoken to his father in years, but he is called to Tampa as the Colonel, dying of lung cancer, has a confession to make to Cid. What is on the Colonel's mind? Years before, as the Milans were leaving Cuba, the Colonel knew that Cid's girlfriend, Sandra, was pregnant with their child, but would not let her join them in their escape from Cuba. Can Cid get back into Cuba to find Sandra and their son, now a grown man?

"However Long the Night" is a well-written and well-edited story of lovers separated for years by their families. The characters of Cid, Sandra, their son Diego, Cid's brother Manny, and all the other characters both major and minor are well-developed and highly believable. The plot proceeds believably as Cid goes to great lengths to find Sandra and their son. His trip to Mexico to get into Cuba and the people he must find and then interview to reach his long-lost love are quite real and will draw the reader into the story. The build up of suspense as "However Long the Night" comes to its conclusion will keep the reader absorbed until the story's concluding pages. "However Long the Night" is a sure keeper!
A Matter of Time
Michael Bowler
2012 Silver Medal
340 Pages
Check current price
Romance - Suspense
Reviewed by Lorraine Carey for Readers' Favorite

"A Matter of Time" is one of the most compelling supernatural tales I have come across in a long time. Any Titanic enthusiast will find a very different take here on the original story. A young college man is catapulted into another dimension where he becomes a part of the tragic Titanic saga. He will discover a hidden secret that existed on board that also led to the ship's demise. Here he will experiences jolts of time travel, visions and and paranormal encounters that leave him bewildered until he can figure out a way to solve the why and how he will solve this mystery. His college buddies believe he has gone mad, and he has only one teacher who will befriend him. Jamie will tragically become a changeling from a normal college student to someone who is out of control when he is possessed by a dark entity. He struggles to find out that he has a destiny with the doomed liner and must find a way to cross over and try to save the Titanic from its fateful journey. He will also meet the woman he loves, but one that fate will not allow. The reader is constantly in suspense as we follow Jamie on each adventure that holds many surprises at each turn. He risks the possibility of losing his life while embarking on this journey. Vivid descriptions of the ship are brought to life as to teleport you on board with Jamie. The ending has such an intense emotional component that it will pull at your heart strings.

Michael Bowler writes with such passion as the lives of the characters are filled with such emotion. He is well versed on the data of the Titanic as many real factual data is included. It is colored rich in vivid imagery. The story flowed so well with great syncronicity. This story will appeal to a vast audience and most of all will be a winner for young adult males who enjoy reading about the paranormal and great heroism.
Pic Jump
Michelle Erickson
2011 Bronze Medal
272 Pages
Check current price
Romance - Suspense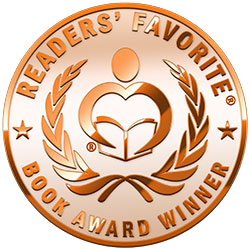 Reviewed by Alice DiNizo for Readers' Favorite

Pictarine Nebbie loved her parents but not her name; she prefers Pic. Pic and her best friend/cousin, Dar, run an employment agency. Pic meets the most marvelous man, Mason Jump, in the elevator of the building where her employment agency is located. Mason entertains terminally ill children, gives to charity and is totally devoted to doing for others. He and Pic fall deeply in love, meet each other's families, and marry weeks after meeting. Do they live happily ever after? No, their wedding car is sideswiped, Pic suffers massive head injuries and lies in a coma!

Though badly injured, she is given an out-of-body ability to transfer from one pair of eyes to another. Pic connects with a trucker named Trig, and then lands as a little girl's Barbie doll's eyes. The little girl, Emma, and her mother and father board a plane with a terrorist on board. Pic, Emma and Emma's mother flee for their lives. Pic and Emma land back in Pic's hometown of Evanston, Wyoming, with one of the terrorist's comrades coming after them. Pic has visions of Mason and her loved ones when she's held under water, but will she ever awake from her coma get away from all the terrorist troubles and resume her life with her wonderful husband?

This is a really first rate story with a unique plot that flows well from beginning to end of story. It offers romance and then adventure that will keep the reader enthralled until story's ending. It is well-edited, extremely well-written with believable characters who hold true throughout the story. A wide number of readers will enjoy this when it's in book form. The discerning will be delighted at the author's insertion of a book written by herself into the storyline.
Contact Author -