Countermeasure
Chris Almeida & Cecilia Aubrey
2013 Gold Medal
354 Pages
Check current price
Romance - Suspense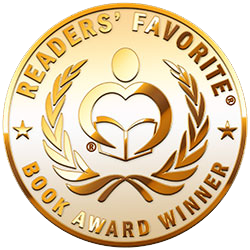 Determined to uncover the mystery behind his parents' disappearance, NSA analyst, Trevor Bauer follows a lead to the missing Bristol files, but what he encounters is more than he ever bargained for.

Hellbent on proving herself in her father's company, Cassandra James must recover confidential data that she allowed to slip through her fingers. Enlisting the help of a sexy computer mastermind is her only hope. However, so far the only breach he's broken is through her personal walls.

Together, they must track down the mercenary who will stop at nothing to keep them away from the stolen files. As they close in on their target, their chemistry is undeniable. Coupled with danger and intrigue, their passion ignites, threatening everything they've worked for. Now, they must trust their instincts and each other to survive this deadly mission. But can they complete their mission before it's too late?
The Red Wrath
A journey between two destinies
Hatef Mokhtar
2013 Bronze Medal
474 Pages
Check current price
Romance - Suspense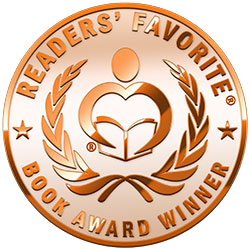 I have often wondered about the nature of separation and why sometimes it feels so cruel. But is it really cruel or can it teach us something? Is separation the true test of feelings? I am sure God has given us this gift of separation for a reason. Perhaps separation is our real true friend, and through it we can hold on to our memories by filling different corners of our heart with those we have loved and lost. After all, what is it that we take with us when we die, except for memories? When we die and go wherever our beliefs have promised to take us, we go on a journey where the final destination is where those who have gone ahead of us have already gone, and then we wait for those who will follow us. The pain we feel in separation is the price we pay for love. I believe separation is the beginning of a long metaphysical chain of events that binds one spirit to another, connecting every corner of the world and reaching places we cannot see because they are beyond the reach of the living. We can only reach them when our imagination has taken over from where our breath has left us. The Red Wrath: A Journey between Two Destinies is the story of young boy who lives in Afghanistan in the 1970s, but it goes much deeper than that. Born in Afghanistan, Hatef Mokhtar grew up in a refugee camp in Pakistan and is now working as the Editor in Chief of The Oslo Times in Oslo, Norway. "The cries and sorrow of my homeland inspired me to write this book." Publisher's website: http://sbpra.com/HatefMokhtar Author's website: http://www.theredwrath.com
However Long the Night
David Pereda
2012 Honorable Mention
282 Pages
Check current price
Romance - Suspense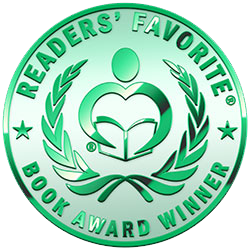 Cuban-born, award-winning Miami Architect and successful real estate developer Cid Milan suddenly faces a dilemma when his dying father reveals to him a shocking twenty-five year old family secret. Cid realizes there is only one thing he can do to unravel the mystery of his own past and right the wrongs committed. He must return to the land he abandoned. In his quest, Cid rediscovers himself and his roots as he searches frantically throughout Cuba for his teenage flame, Sandra, and the secret she kept from him all these years. In the process, Cid learns an invaluable lesson about love, forgiveness and redemption which changes his life forever.
A Matter of Time
Michael Bowler
2012 Silver Medal
340 Pages
Check current price
Romance - Suspense
Silver Medal in the 2012 Readers' Favorite Awards
The world's greatest evil stalks the world's greatest ship, and the only one who can stop him hasn't been born yet.
Jamie Collins is a junior at Santa Clara University in 1986. He has friends, a professor who mentors him, and a promising future as a writer.
Then the dreams begin - nightmarish memories that transport him back to a time and place fifty years before he was born: Titanic's maiden voyage in 1912.
When Jamie discovers a foreign cell in his blood that links him to the
famous vessel, the two timelines begin to overlap and he realizes an unimaginable truth - something supernatural stalks the ill-fated ship, something that will kill him if he can't stop it first. And the only way to stop it may be to prevent Titanic from sinking.

But even if he can figure out a way to do that, should he? What will be the effect on history if he succeeds? And what about the lady he wasn't supposed to fall in love with? As her destiny becomes entwined with his, Jamie discovers the value of friendship, the power of love, the impact of evil, and the vagaries of Fate.
Pic Jump
Michelle Erickson
2011 Bronze Medal
272 Pages
Check current price
Romance - Suspense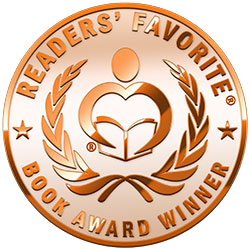 My name, believe it or not, is Pictarine Nebbie Jump. Call me Pic.
My happily ever after started with Mason's first words: "Want me to kiss it better?" I never looked back.
Yes, things were going great and I expected them to get even better.

Then I was accidentally eye-napped.
Yeah, you read that right. It's complicated.

What happened is so bizarre, that because of me, a four-year-old is being hunted by a terrorist cell, and all she's armed with is a child's hope, her Barbie doll, and my brains.

We are alone, because no one believes her and no one can see me.
If I don't do something, she's going to disappear –permanently.


Other books by Michelle

Chest of Souls Epic Fantasy Series
Book 1: Chest of Souls
Book 2: Lend Me Your Mind
Book 3: Aftermath
Book 4: Sacrifice of Souls
Book 5: Traps
Book 6: Stone Dreams
Book 7: Destiny of Souls
Book 8: Storm
Book 9: Walking with Lightning

Prequels to Chest of Souls Epic Fantasy Series
Prequel 1: Five: The Power Rising
Prequel 2: Fathoms Deep
Prequel 3: Said In Stone
Prequel 4: Winds of Change
Prequel 5: Up in Flames

*
5 Blanks
Klaus

Stoddard Sister Series
Hallows Gate
Kissing Gate

House of Cards Book Series
1: The Last Alley
2: Shuffled
3: Slap Jack
4: Siren Call
5: Fourth Corner
6: Trumped (coming 2018)
Not Without Risk
Sarah Grimm
2011 Silver Medal
170 Pages
Check current price
Romance - Suspense
** 2011 Readers Favorite Awards Silver Medal Winner**

The last thing he wanted was what he needed most...

Six agonizing months after a slug collapsed his lung, Sergeant Justin Harrison manages to return to the one place where he shines—the San Diego homicide division. Nothing will stand in the way of proving he is fit for active duty. Especially not the long-legged brunette who just stumbled into his crime scene.

Photographer Paige Conroy spent years hiding from her past. Then a late night telephone call brings it crashing back. An old friend is in town and needs her help. When she arrives at his hotel room four hours later, he's dead. Suddenly, she's the target of a madman, and Paige must turn to Sergeant Harrison for protection.

But who is the bigger threat to her... the faceless assailant she fears will steal her life or the dark-eyed detective she knows could steal her heart?
Recovery
Alexandrea Weis
2011 Gold Medal
306 Pages
Check current price
Romance - Suspense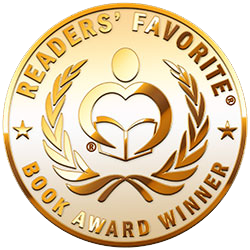 Once a darling of New Orleans society, Nicci pens a novel about her departed love, the artist David Alexander. While promoting her book in the Big Apple, she's approached by David's former boss, Simon La Roy, who believes David's death be linked to someone from her past. Enter Dallas August, an elite member of Simon's organization of corporate spies prized for his ruthless ability to get the job done. Playing the part of Nicci's lover, Dallas returns to Katrina-ravaged New Orleans with her to flush out the killer. But everything is not what is seems in the Big Easy, and soon the couple find themselves trapped in a psychotic's twisted game of revenge. On the run for their lives, Dallas and Nicci must confront their tormentor before it is too late. It's a deadly decision that could cost Nicci everything, but it is her only chance for finally revealing the identity of David's murderer. Just as the truth is discovered, another more compelling mystery is unearthed. It's an unexpected turn of events that rocks Nicci's world.
Little Miss Straight Lace
Maria Romana
2010 Gold Medal
370 Pages
Check current price
Romance - Suspense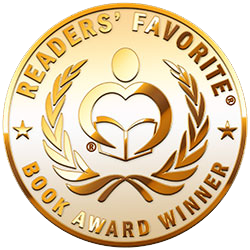 *** A 2010 Readers Favorite Gold Medal Award Winner ***
When a dedicated researcher learns a bit too much about her client's new drug, the horrors from her past seem destined to return. Just as her life begins to spin out of control, a dashing computer security expert arrives from South America and seems the perfect antidote. But is his sudden arrival just the happy coincidence it seems? Find out in these three novels that take the reader on a roller coaster ride of mystery, romance, and suspense—until the very last page.
Praise for the Unbreakable Series:
"Romana's characters are portrayed with skill, each is a credible person filled with foibles, warts and gaffes...the various twists and turns are handled with skill, are easily followed, and add depth and dimension often lacking in works provided by newer writers...Maria Romana's 'Little Miss Straight Lace' is a fast paced, keep 'em guessing and turning the page type read sure to intrigue readers who enjoy good writing, a bit of romance, a lot of action, and a downright good read..."
—Molly Martin, Midwest Book Review
"It was one of those books I couldn't wait to finish, had to know what happened, but at the same time, didn't want it to end."
—An Amazon reviewer
Books in the Unbreakable Series:
Little Miss Straight Lace


Little Girl Lost


Daddy's Little Girls
Read an Excerpt:
Robert spoke with open hands and a casual stance, "Look, fella, take it easy. We just—"
"O-okay, listen, I-I'll tell you the whole story. Everything. But I swear, I never did anything to her. Nobody did. Not on my watch, anyway. I took real good care of her. I swear. You gotta believe me!"
Nic's pulse quickened. He took a step closer and cocked a brow at the stocky man, "Who her?"
"Y-you know—your girl."
"My girl?"
"Y-yeah. You know...petite, brunette, pretty. Kinda..." The guy relaxed a little, pulling his hands away from the fence, and started forming an hourglass shape with them.
Nic pursed his lips. "Okay. I know what she looks like." He lifted his chin at the stocky man, "So what are you talking about? 'Your watch'. 'Took care of her'. Where? When?"
"Come on, you know..." The tattooed man looked from Nic over to Robert, as if he expected a more reasonable interrogator—a Good Cop to Nic's Bad.
But Nic insisted, "Humor me."
"Well, uh, well..."
Nic took another step.
The tattooed man gulped and started talking, "Yeah, okay. See, when I took the job, I didn't know it was her, okay? It was only when I saw her close up, in the light, that I recognized her. I remembered her from the bar. From that night last summer when I pulled her off the stool. I mean, I didn't know who she really was. I just thought she was your date, your girl or whatever, okay? I didn't know she was like...one of you."
Keywords: Free Romantic Suspense, Free Mystery Romance, Romantic Suspense Series
Looks Are Deceiving
Michele Hart
2010 Bronze Medal
252 Pages
Check current price
Romance - Suspense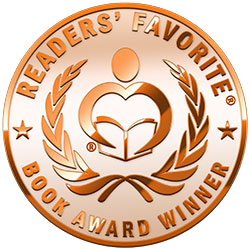 You Never See Everything.
All shadows and mystery, Elissa Baker's in hot pursuit of something bigger, uglier, and meaner than Greg Moretti, and she keeps her destiny with the scum of the Earth a closely guarded confidence. Only Greg--muscles, brains, and passion--can wreck her long-laid path by being Mister Right and refusing to let her go.
How can she resist her Latin lover's dark-chocolate eyes always arresting her, his hypnotic lure stealing her soul, and dealing lusty persuasion like trump cards in a fixed bet?
Restauranteur Greg Moretti is crazy for a woman who leads a smoke-and-mirrors life. He'll fix that by cooking up some heat, triggering a little hunger, and melting the ice-wall protecting her soul. Elissa will need to choose between Greg and the criminal world. What keeps her from his total consumption? Why does Elissa keep so many secrets?
Greg will take no hostages nor will he back down from his chase until he identifies his competition and makes Elissa want him more than her other distractions. Good boys can be bad too...and lethal to the heart.
The serendipitous solution to the cold-case murder of Greg's father leads to a gun battle that changes everything. Who invited the Mob?
Someone's going to lose, and someone's going to die.
Another
someone. Everything changes with the pull of a trigger. Nothing looks the same after this....
***
Read cool excerpts, catch fabulous reviews, watch a mysterious book trailer at ILoveShape-shifters.com.
Love Triumphs!
Myrna R. Caudill
2010 Silver Medal
254 Pages
Check current price
Romance - Suspense
Contact Author -