His Chance
HIS Series Book 4
Sheila Kell
2017 Bronze Medal
321 Pages
Check current price
Romance - Suspense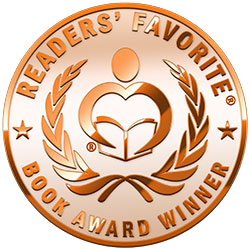 Reviewed by Sefina Hawke for Readers' Favorite

His Chance by Sheila Kell is the fourth book in the HIS romance suspense series. This is a book that would appeal most to a mixed audience of mature young adults and adults who enjoy romances with an element of danger mixed in, and who do not mind explicit language and sexual situations. Rylee Hawkins first meets Devon Hamilton when she wakes up in his room in Vegas after a night of drinking. With little to no memory of meeting him, she flees after knocking him out with lamp. Devon Hamilton works at Hamilton Investigation & Security (HIS) and has not been in the field since his time in the CIA, when Greg Donovan was killed four years ago, yet when a member of HIS mentions that Rylee may be in danger, he finds himself being drawn back into fieldwork.

I liked the fact that I was able to enjoy His Chance by Sheila Kell as a standalone novel without any knowledge of the previous books. I felt like I was missing some character development of the Hamilton siblings, but none of that was vital to understanding or enjoying the book. I was originally worried that the book would lean towards being too graphic, due to the elements of trafficking in the book, but Sheila Kell managed to keep the elements realistic without being horrifying. I enjoyed the character interactions between Rylee and Devon, especially as Rylee's feelings for Devon began to grow, and she realized how much he truly meant to her. I enjoyed this book so much that I am already planning to read the first three books in the series!

Spotless
Spotless Series Book 1
Camilla Monk
2017 Honorable Mention
322 Pages
Check current price
Romance - Suspense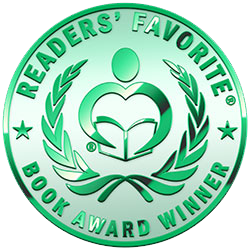 Reviewed by Rabia Tanveer for Readers' Favorite

Spotless by Camilla Monk is an awesome love story that will actually make a great rom-com one day. The story follows a woman named Island Chaptal. She is a romance novel enthusiast and a boring IT professional. She may seem like a stiff upper crust woman, but she is a warm blooded woman who is waiting for her Mr. Right ... yet when she actually comes across him, he is not someone she anticipated. He is a gentleman, but he is also after something. He wants the diamond that was her grandmother's and he also wants her house … clean?

Yup, he is a neat freak and together Island and March will try to trace the diamond, and she has to do all that while they fight off people who are not shy of killing and getting what they want. They don't care if Island is innocent. She and March are going to different places, and maybe along the way they fall in love? Steam up the room and ignite the fire? Well, maybe. You will have to read it to find out.

What can I say? I'm a sucker for a great romance. This novel is clean (almost, there are some steamy scenes that I won't trade for nothing), with a hero that is swoonworthy, and a heroine that is a little too straight and falls head over heels in love with this amazing man. The characters were beautifully done, they are fully developed, they make you laugh with them and appreciate their wit and charm. A truly 5 star novel that deserves tons of attention.
Deceiving Bella
Book Eleven In The Bodyguards Of L.A. County Series
Cate Beauman
2017 Honorable Mention
700 Pages
Check current price
Romance - Suspense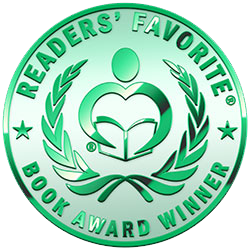 Reviewed by Tracy Slowiak for Readers' Favorite

Wow! Just, wow! That's exactly what I thought when I finished reading Deceiving Bella: Book Eleven in the Bodyguards of L.A. County Series by author Cate Beauman. This book grabbed me from the very start and kept me reading obsessively all the way through to the very end. Follow the story of Isabella "Bella" Colby, a young woman who finally feels as if her life is what she wants it to be: normal. She has good friends, a nice home and a career she can be proud of. She meets her handsome neighbor, Reed McKinley, a retired police officer, just as her long lost father turns up and threatens everything she has worked so hard for. When Reed finds out about Bella's dangerous past, his developing feelings for her make him prepared to do almost anything to save her. Will he succeed? You'll need to read this excellent book to find out!

I loved Deceiving Bella. Loved. It. How's that for a review? Well, it's absolutely how I felt about this wonderful read by Cate Beauman. The author has done an excellent job in creating characters that her reader will connect with, relate to, and truly come to care about. If that isn't a hallmark of a great author, I'm not sure what is. The story is exciting and suspenseful, full of romance and just an all-round great read of fiction. I am pleased to be able to highly recommend Deceiving Bella: Book Eleven in the Bodyguards of L.A. County Series and look forward to reading more from the very talented author, Cate Beauman, as soon as I possibly can!

Love Bleeds Blue
Hot Cops. Hot Crime. Hot Romance. (Passion Patrol Series Book 4)
Emma Calin
2017 Bronze Medal
302 Pages
Check current price
Romance - Suspense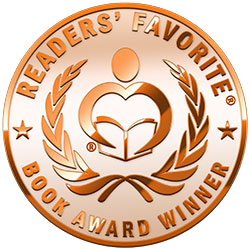 Reviewed by Sefina Hawke for Readers' Favorite

Love Bleeds Blue (Hot Cops. Hot Crime. Hot Romance.) by Emma Calin is the fourth book in the suspenseful romance series Passion Patrol. This is a book that would appeal most to a mixed audience of mature young adults and adults who have enjoyed the Passion Patrol series and who do not mind profanity, mild violence, innuendo, and sexual situations. Sergeant Sophia Castellana rescues boy band star Charles Gonin from what is believed to be an attempted kidnapping. After being rescued by the beautiful Sergeant Sophia Castellana, Charles becomes determined to have her as his bodyguard and hopefully much more. Will Charles get his wish; will Sophia decide Charles is worthy of her heart; will the two survive the events that are unfolding around them?

Love Bleeds Blue by Emma Calin is a well-written steamy romance that could easily be read as a standalone novel. I really liked the fact that I did not miss out on anything by not having read any of the previous books in the series. I quickly found myself liking Sergeant Sophia Castellana as she was a strong female character who did not lose her femininity. I liked the mix of action and adventure elements as these kept the plot unpredictable, which allowed the story to have a real plot line instead of just coming off as another predictable romance novel. Overall, I really enjoyed the novel and I especially liked the way that the author developed Sergeant Sophia Castellana and Charles Gonin as unique individuals brought together by circumstance.

Reagan's Redemption
Book Eight In The Bodyguards Of L.A. County Series
Cate Beauman
2016 Honorable Mention
484 Pages
Check current price
Romance - Suspense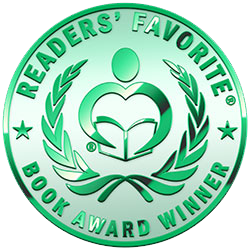 Reviewed by Heather Osborne for Readers' Favorite

Reagan's Redemption by Cate Beauman is the eighth book in the author's The Bodyguards of L.A. County series. Doctor Reagan Rosner comes to The Gap in the Appalachian Mountains, hoping to move on from the death of one of her pediatric patients. Haunted by the death, she throws herself into getting the federally funded clinic off the ground, but the community is highly suspicious of outsiders and she struggles to win their trust. Shane Harper, a part of Ethan Cooke Security, doesn't particularly want to be spending a stint in the mountains, but a job's a job. Although wary of him at first, Reagan begins to warm to Shane after they save the life of teenage mother, Jenny, and her baby, Faith. Taking the pair in, they begin to form a stronger bond. However, with the mining community suffering from an illness, and no one willing to 'fess up to the true causes, will Shane be able to protect Reagan long enough for love to blossom, or will mysterious phone calls and vandalism chase the good doctor away from her mission?

Reagan's Redemption is the third novel I have reviewed by Miss Beauman. I believe this has to be my favorite one so far. I loved this book so much I read it in a day! I loved Reagan's headstrong character, and how she cared deeply for the needs of others. Adding Jenny and Faith in was a beautiful touch, especially seeing Shane's fatherly love for the pair. The romance between Reagan and Shane had just the right amount of build-up before fireworks exploded. I will definitely be following this series for as long as Cate Beauman continues to write it.
Honor Love
Saints Protection & Investigations
Maryann Jordan
2016 Honorable Mention
334 Pages
Check current price
Romance - Suspense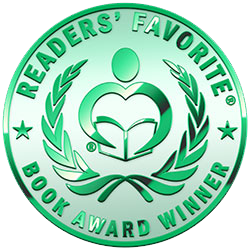 Reviewed by Kerliza Foon for Readers' Favorite

Maryann Jordan writes a steamy romantic suspense story that might just have you asking: "Where can I find a guy like that?" Meet Montgomery Honor Lytton, also known as Monty. Monty is a former FBI agent who now works in the private sector for Saints Protection and Investigations Agency. His life seems boring and dull until he happens to see an interesting woman on a date one night. In walks Angel Cartwright, owner of Angel's Cupcake Heaven. Angel is a sassy curvy girl whose confidence and personality are both charming and endearing. Monty is struck by how colorful she is and, boy, does he wish he could meet her. Well, in steps fate and the two meet over a case that Monty is pursuing. Everything seems to be working out until the case takes a turn for the worse and Angel is caught in the crossfire. Now Monty and his team must do all they can to solve the case and keep Angel safe. Can they solve the case in time?

Honor Love is part of the Saints Protection and Investigations Series, but can be read as a standalone. I liked Monty, but I mostly loved Angel. She's sassy, funny and adorable. I wish sometimes my brain worked as quickly as hers does because she has some of the best comeback lines in this novel. I felt that the romantic angle was just a little too compact. I know it could happen that way in real life, but the drama was more in the case and, in some moments, I felt that Angel's personality did not shine through completely. On the other hand, Monty was interesting and the case took a surprising turn. I thought I had it figured out and then, BAM! Maryann Jordan surprised me. You've got to appreciate it when the author can pull the wool over your eyes. I enjoyed this book and I'll most likely pick up the other books in this series.
Paper Dolls
Sienna Blake
2016 Honorable Mention
266 Pages
Check current price
Romance - Suspense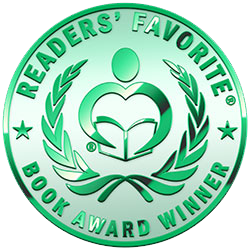 Reviewed by Samantha March for Readers' Favorite

Hanna Peach brings readers a twisting, psychological thriller with the memorable Paper Dolls. Eighteen-year-old Aria seems to be a normal girl. She works a regular job, she has a regular boyfriend, Clay. But we quickly learn not everything is as it seems when her twin sister, Salem, makes an appearance back in her life. We begin to learn about the horrific past, the abuse that Salem endured, the decisions she and Aria were forced to make. But Salem hates Clay, and Aria begins to learn that both her boyfriend and her twin are hiding something from her, something that could destroy her.
The prologue was a terrific way to pull readers in. We get into the action right away, and it leaves us with so many questions as we begin the story.

When I first began reading Paper Dolls, my initial thoughts were it was just too much. It was too dark and too suspenseful and too … everything. There were simply no light moments and I wondered what could possibly become of this story. I felt myself starting to lose touch, but curiosity kept me reading. And then came the ending. I repeat: and then came the ending. And it did become worth it. There was a twist that I never predicted, plenty of gasp out loud and bring a tear to your eye scenes, and the last few pages were particularly moving. Paper Dolls from Hanna Peach will have readers reeling from the mind games, wanting to re-read this book again, and giving you goosebumps at the final outcome.
Serial Love
Saints Protection & Investigation
Maryann Jordan
2016 Finalist
330 Pages
Check current price
Romance - Suspense
Reviewed by Kerliza Foon for Readers' Favorite

Serial Love by Maryann Jordan is the first book in the Saints Investigations & Protection series. Meet Jacques "Jack" Bryant. A tough, sexy alpha male who runs the Saints Investigations & Protection company. With his background in the Special Forces, he's pulled together various men from different agencies to help protect the innocent. Everything seems to be going fine. While his job can show him the underbelly of society, he loves his job and trusts his comrades. What more could he ask for? A question that seems to be popping up in his mind more often lately, ever since Bethany Bridwell and her grandmother, Ann, stumbled upon his property. An exquisite beauty that seemed to be haunting his thoughts and dreams. Can a relationship work between them? When a serial killer on the loose starts targeting girls on college campuses, Jack and his team are called in to help find the killer and close the case. Soon Jack is racing around the clock to stop the killer, and he starts to question having Bethany in his life. Can he solve the case and protect Bethany from his job? Or will the job win and he'll lose Bethany forever?

This book was a pleasant read. The character development was bit skewed, but at the same time realistic. I felt some of the events were glossed over, but at the same time I was anxious for what was coming next. Maryann Jordan dropped a lot of hints as to who the killer may be and while I did not figure it out, I did try multiple times throughout the book to guess who it was. The plot focuses on the romance, but the suspense is the driving force that keeps you reading until the end. If you like romance books that are part of a series and can also be stand-alones, then this book is for you.
Always Room for Cupcakes
Bethany Lopez
2016 Finalist
182 Pages
Check current price
Romance - Suspense
Reviewed by Anne-Marie Reynolds for Readers' Favorite

Always Room for Cupcakes by Bethany Lopez is a humorous tale of how to pick oneself up off the ground and have a good shake up! Lila was married to Eric for 12 years when she found him with his head between the legs of a girl who wasn't her. With quick thinking, she got her revenge with one photograph. Now divorced, she has taken a job as an Investigative Photographer and spends her days photographing others who are in compromising situations. Suddenly, she finds herself mixed up in something just a little too dangerous for words, but she seems to have a knight in shining armor, as well as group of very good friends, behind her. One thing Lila does know is that, no matter what happens, no matter where the chips fall, there is always room for cupcakes.

If you are offended by strong language and strong sex scenes, do not read Always Room for Cupcakes by Bethany Lopez. If you are not offended, then I strongly urge you to pick up this book. This is a really fun read, a fantastic story with some very strong characters. I laughed so much while reading this I had tears pouring down my face. The story line is sound, there is plenty of action in it – between the sheets and out – and a lot of suspense. It is a unique story line and Bethany has done an amazing job with it. There really are no holds barred but, with the exception of a couple of words that I personally don't like, it was all done very tastefully. This has everything – action, suspense, murder, romance and sex. Great book, I will definitely be reading more from Bethany Lopez.
Meant To Be
A Novel of Honor and Duty
Jessica James
2016 Bronze Medal
320 Pages
Check current price
Romance - Suspense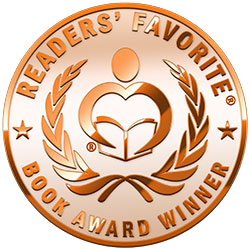 Reviewed by Cheryl E. Rodriguez for Readers' Favorite

Meant to Be by Jessica James is a love story that portrays honor and devotion to the call of duty. Lauren Cantrell sits mesmerized by the ocean, she can't believe she is finally vacationing at her childhood getaway. So much has happened... so much more to be done. One moment, onc chance encounter changes everything. Romance and a relationship was the last thing on her mind. But then, there he is – strong, handsome, magnetically charming and with such a gentle voice. Rad appeared out of the blue, swept her off her feet. In one day, he had captured her heart. How could she have let her guard down? Could they really turn one day into a lifetime? Parting, heading into their separate, covert lives, would their paths ever cross again? Both of them would lay down their lives for God and country - one a spy, the other a soldier. But nothing had prepared them for what would happen. One highly classified mission would change their lives forever. The memory of one magical day becomes the lifeline that entwines their twisted fates. Some things in life are just "Meant to Be."

Jessica James declares the heartache and victory of the military culture in her novel, Meant to Be. The opening sequence pulls the reader immediately into the story. The polished manuscript was a captivating and mesmerizing read. I was so caught up in the story and the characters, I read it in one day! James paints her scenes with sensory descriptions, from the depiction of the power and lure of the ocean, to the horror and reality of war. Her characters are strong, dynamic, but balanced. Lauren is bold, brave, yet feminine. Rad represents the epitome of a special forces warrior, yet is calm in manner and speech. The minor characters are really not minor. Much like the cohesive brotherhood of a special forces team, they are essential to the story's outcome. The plot is full of action, meaningful dialogues, pleading thoughts and intense external and internal conflict. Jessica James doesn't pull any punches – she really "cowboyed up." James portrays both sides of the warrior's life – the home front and battlefront. She lays the military life out - the duty, guts and glory in a strikingly daring narrative. Meant to Be is one of the best books I have read!
Contact Author -