Looking For Love
Siri's Saga Book 1
Cindee Bartholomew
2018 Gold Medal
228 Pages
Check current price
Romance - Sizzle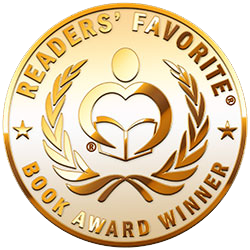 Reviewed By Divine Zape for Readers' Favorite

A book intended for mature audiences, Looking for Love by Cindee Bartholomew is a sizzling romance and the first book in Siri's Saga, a scorching hot romance that is as beautifully written as are the thrills within. Meet Maximus Aurelius Moore, "aka" Aurei, and Seary "aka" Siri. Maximus is an accomplished army aviator, a millionaire venture capitalist, an alpha male who is as hot as he is determined about what he needs in a relationship. He is not one for settling down, not yet, but the moment he sets eyes on Seary and observes her beautiful poise, her grace and the sensuality she exudes, he begins to think that this headline entertainer, this gifted dancer, and this "perfection in motion" could be the one. This woman's beauty tests his confidence and everything he thought he knew about the human heart. Now he will have to "lose his shit" over this woman to find out what it entails.

This is a passionate love story, filled with steamy moments. At times it feels dark, but it is intoxicating, the kind of novel that will put you on the edge of your seat, rattling your hormones and creating a heat you won't know exactly how to deal with. I enjoyed the way the author integrates the themes of modeling and romance, of love and friendship into the narrative. Readers are presented with characters that are well-developed, rock-solid, and on a life-changing adventure. The narrative is emotionally charged and the beauty of the prose is unmistakable, an element that arrested my attention right off the bat. Looking for Love is intense and captivating, structured to keep the reader following the first person narrative from page to page.

Too Tempting
The Lewis Cousins Book 1
Bethany Lopez
2017 Finalist
230 Pages
Check current price
Romance - Sizzle
Reviewed By Romuald Dzemo for Readers' Favorite

Too Tempting by Bethany Lopez is the first book in The Lewis Cousins series, an incredible sizzling romance delivered in an exceptional narrative voice. Meet Gabriel "Gabe" Lewis, an ex-NFL player who continues to relive his passion by organizing football camps for teens. This is his only way of living one of his strongest passions. Zoey Zahn loves to keep to herself; she is nerdy and eccentric. When she accepts to accompany her nephew to Camp Gabriel Lewis that summer, she has other plans in mind — she believes it would give her a lot of time to herself to write and enjoy quiet moments alone. But things change when she sets eyes on Gabe. The attraction between them is just so natural, but as it gets stronger, it's soon time to go home. Read on to find out the twists in the story and how a trying moment will awaken a part of Gabe he hasn't discovered yet in his life.

Bethany Lopez has imagined a story that will pique the interest of fans of romance. The circumstances around which the attraction between Gabe and Zoey develops does not seem forced and readers will enjoy the awesome setting, which is brilliantly developed alongside intense moments of emotion and powerful scenes. Too Tempting is a story with a plot that is designed to tease readers every moment. It is told in an absorbing first person narrative voice, alternating between the main characters, and this creates a great sense of suspense that kept me going. This is a well-crafted romance with an excellent plot — fast-paced and beguiling — and just about everything readers want in a sizzling romance.

Dangerous in a Kilt
Hot Scots, Book 1
Anna Durand
2017 Honorable Mention
224 Pages
Check current price
Romance - Sizzle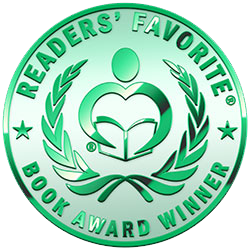 Reviewed By Jack Magnus for Readers' Favorite

Dangerous in a Kilt: Hot Scots, Book 1 is a sizzling romantic novel written by Anna Durand. Anyone who knew Erica Teague would never have expected to see her perched on a bar stool in Chicago's Dance Ardor. The nightspot was an underground club that catered to an uninhibited clientele and boasted of the private booths that were available to those seeking a bit of adventure. Erica was there to meet a man named Cliff, whom she had met online. While she had given him her picture, he had never reciprocated. As their 8:30 meeting time neared and then receded into the past, Erica figured she had been stood up -- by a blind date, no less. She wondered if he were actually in the club and had decided to give her a pass. Erica wondered how she couldn't even succeed at an anonymous sexual encounter with a stranger, but then her world was changed forever when a pair of strong hands magically appeared just as she was poised to fall flat on her face. Her rescuer was a big man whose muscular torso was quite visible through his tight black t-shirt, and she couldn't help but marvel at the way his thighs met where his kilt began. When he greeted her by name, Erica figured that Cliff had come after all, but she was soon to discover that her gorgeous hunk from Scotland was someone else entirely.

Anna Durand's sizzling romantic novel, Dangerous in a Kilt: Hot Scots, Book 1, is an enthralling and entertaining read about two damaged people who meet under the strangest of circumstances and share no intention at all of entering into serious relationships. Durand's erotic writing is lovely, respectful, and entirely relevant to the growing emotional ties that Erica and Lachlan forge in spite of their mutual determination to enjoy their month together free of emotional entanglement. Seeing each of them learning to trust and to allow themselves to be vulnerable again is a major highlight of this compelling book about love, betrayal, and second chances. I had a marvelous time reading this hot and spicy-sweet romance. Dangerous in a Kilt: Hot Scots, Book 1 is most highly recommended.
Unsurpassed
No Rival Book 1
Charity Parkerson
2017 Bronze Medal
224 Pages
Check current price
Romance - Sizzle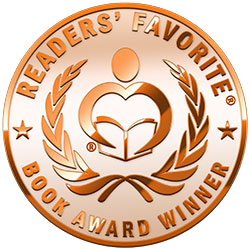 Reviewed By Natasha Jackson for Readers' Favorite

Unsurpassed is the story of Aubree Holiday and her desire for her two friends, Max and Ryan. They met at a kickboxing class and, despite her fantasy of a three way with the sculpted pair, she settles for their friendship. At least until an unforgettable weekend that makes her every fantasy come true. That's your basic start to Charity Parkerson's erotic novella that is so much more than erotica. Make no mistake, it is burning hot, but there's a great story in between for those who like their erotica with a healthy dose of romance too. Her night with the friends is unforgettable and brings forth a few revelations that cause Aubree to reconsider exactly what she thought she wanted.

After a hot night with walking, talking fantasies Max and Ryan, Aubree has to deal with another uncomfortable feeling in the form of tall, well muscled MMA fighter Drew Alexander. From the moment they meet sparks fly, but not just sexy sparks. Life sparks. Love sparks. They are connected through people they've loved and lost and, despite her lust for her friends, the feelings Drew inspired were different. More profound. Their story blossomed into a beautiful one full of love and lust, heat and laughter. Charity Parkerson did a fantastic job creating a world of three bad ass dudes and the tiny woman who brought them all to their knees.

It would be easy to chalk this story up to basic erotica, and it is supremely hot, but it is so much more. The sex, the lovemaking — all of it —was on a deeper level than expected and improved my enjoyment of Unsurpassed. Now if I can just see that tattoo!
Clinch
Low Blow Book 1
Charity Parkerson
2017 Bronze Medal
204 Pages
Check current price
Romance - Sizzle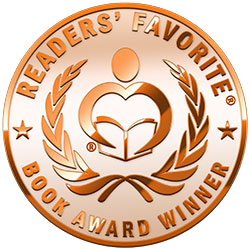 Reviewed By Michelle Mollohan for Readers' Favorite

Clinch (Low Blow Book 1) by Charity Parkerson tells the tale of Gunnar, a professional boxer, and his upstairs neighbor, Liam. Gunnar doesn't recognize Liam from his past, and Liam isn't keen on cluing him in. A run of bad (or good) luck one rainy night changes everything. Both have been burned in the past, and are desperately trying to deny their attraction for one another for fear of being hurt again. Despite their inner voices telling them to stay away, they find themselves inexplicably drawn to each other.

Clinch (Low Blow Book 1) by Charity Parkerson was a surprisingly unexpected read. I had a preconceived idea of what a homosexual romance novel would be like. I was pleased to discover that I was mistaken. Gunnar's and Liam's characters are well crafted, each with his own demons and flaws, as well as endearing qualities. As a reader, you find yourself rooting for them to figure everything out and reach their happy ending.

Clinch touches on the complications that often occur in same sex relationships. There are complex issues with exes, hiding sexuality, and feelings of self doubt. There is plenty of angst and lust throughout. The sexual encounters are realistically written and not overdone throughout the story. The real-life scenarios really round out the tale. Liam's family members are an added bonus to the story, as is Gunnar's cat, Loki. I finished this book in one evening and am looking forward to the next installment.
Intrigue
Infinitus Billionaire
E. B. Walters
2017 Gold Medal
278 Pages
Check current price
Romance - Sizzle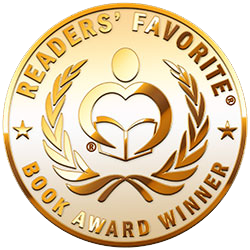 Reviewed By Rabia Tanveer for Readers' Favorite

Intrigue: Infinitus Billionaire Book 3 by E.B. Walters is proof that romance novels can be just as good as any other mystery novel you might come across. It was delicious, decadent, and very, very impressive. I took my time reading this novel, and writing this review, because I wanted to do it justice. Before I jump into the review, let me just tell you that this is one novel that you will not be able to resist.

The story follows two very powerful characters, Terri Randal and billionaire Roderick "Rod" Thorne. Terri has had enough of running away and living under the thumb of a deranged man, her brother. She cannot do anything and cannot even make money the usual way. She can't even use her real name or else her mad and controlling brother will find her and she will lose the one thing she has worked hard for: her freedom. So she takes on the name Chameleon and dons the appearance of the masked organizer that handles the high-stakes poker games for billionaires. That is where she meets billionaire Roderick "Rod" Thorne and, after a weekend that brings them together, Terri has no idea that Rod has some ulterior motives that she may or may not like. What are these motives? What will she do when she finds out the truth?

All of the answers will be revealed to you after reading Intrigue. This novel is brilliant on so many levels. You cannot find a single fault in it. The story is great, it is enticing, it is thrilling. I loved Terri, I liked her no BS attitude and I loved the fact that she was ready to fight for herself. I loved Rod as well; he knew what he wanted and knew what he must do. I loved the fact that he respected Terri and did not think of her as his property, but as his partner. He is an alpha guy, but he is not a creep. You will enjoy reading this novel just as much as I did! You will be in for a great surprise.
Collide
Hard Hit Book 1
Charity Parkerson
2016 Finalist
152 Pages
Check current price
Romance - Sizzle
Reviewed By Rabia Tanveer for Readers' Favorite

Collide by Charity Parkerson is the story of two men who find love when they least expected it. Shayne Smith had no idea that his bad day would end with meeting a man who makes his blood sing and his body come alive. His day started by losing his job and when he was going back home, he had an accident. He lost his job as a goalkeeper, but instead he met a hot doctor who totalled his car and swept him off his feet.

Lincoln had no idea that he would desire a man as much as he does Shayne. When he wrecked his car, he had no idea that he would fall for his blue eyes and drool worthy body. There is an instant spark between them, a fire that ignited when their eyes met. However, Lincoln does not feel he has what it takes to make a relationship work. Being a doctor has made him cynical. The walls around his heart are too high, but Shayne is up for the challenge. He will not rest until he has made Lincoln his.

Instant romance is not my thing. I usually do not like romances where people fall in love immediately. But there was something about the way Charity Parkerson wrote the blurb that I could not resist. There is a certain charm to the story and the way the characters were introduced immediately put a lot of excitement into the story from the get go. I liked Shayne and Lincoln together, they are the opposite of each other, and yet they fitted together perfectly. I liked it! A thumbs up for an awesome start to a series.
Secret Hunger
The Harper Sisters
Satin Russell
2016 Finalist
396 Pages
Check current price
Romance - Sizzle
Reviewed By Rabia Tanveer for Readers' Favorite

Secret Hunger by Satin Russell is the story of Olivia and Mason. After her parents died, Olivia took on the responsibility of both her younger sisters. She raised them and put their futures first. Her dreams and aspirations took a back seat. Now both of her younger sisters are moving out of the house and Olivia finally has time for herself and her future. As a cafe owner and cook, she wants to move forward, but does she have the courage? When someone is stalking Olivia, she finds a savior in Mason. He is a detective in Boston. He may be a savior for Olivia, but he has demons in his closet too. Can these two let their pasts go and move forward?

I loved this sweet, beautifully written romance. This was a great read; I loved reading about Olivia and her struggles to get free. The chemistry between Mason and Olivia was very poignant. When things get tough, Mason is there for her, and the best part is that she lets him in. I really liked that fact. It was written perfectly. The dialogues were very nice and the descriptions were very good, especially the descriptions of winter. Also, I would like to commend the way the author portrayed Olivia's struggle. Being stalked is no fun, and Russell showed how a person feels when it happens to them in detail. I really liked this novel. I hope there is more in this series; perhaps we will get to see Olivia's sisters in future books?
The Para-Portage of Emily
Shadow Seduction Series Book One
Muffy Wilson
2016 Finalist
197 Pages
Check current price
Romance - Sizzle
Reviewed By Jack Magnus for Readers' Favorite

The Para-Portage of Emily, Shadow Seduction Series Book 1 is a romantic paranormal thriller written by Muffy Wilson. Emily Macque is a successful attorney and a partner in her father's law firm, and she seemed to have it all -- until she was diagnosed with a serious and potentially fatal heart condition. Her father has asked her to handle his recently deceased partner's probate and legal matters relating to his estate on a remote island in Lake Michigan. It's the dead of winter, and the lake is filled with ice floes. Emily is not at all comfortable with the idea of taking the car ferry out to the middle of nowhere, but she has Barkley, her Havanese pup, with her for companionship, and she knows getting some rest is crucial for her very survival. When she finally arrives at the island, she's enchanted by the timeless atmosphere of the place and soon feels a deep connection, as though she belongs there. That feeling intensifies when she actually arrives at Uncle John's estate.

Muffy Wilson's romantic paranormal thriller, The Para-Portage of Emily, Shadow Seduction Series Book 1, is an atmospheric and haunting tale about a young woman whose professional successes have been achieved at the cost of her personal life. Wilson's picturesque descriptions of the island's natural beauty and community made me long to move there, even if the winter season does sound quite harsh and unforgiving. I especially enjoyed the background story of Colin Jorgenson, the maritime captain who built much of Uncle John's estate and pined away after the untimely death of his beloved wife. I found it deepened the suspense and mood as Emily finds herself courted in her dreams. This is a highly sensual and erotic story that is not appropriate for young readers nor for those who prefer squeaky-clean romance; however, the sexual interludes are both loving and respectful, and I did not find them at all offensive. While I found the ending a bit abrupt, I'm willing to wait and see what happens in the next book in the series. The Para-Portage of Emily, Shadow Seduction Series Book 1 is highly recommended.
Solstice
Book I of the Alessandra Legacy Trilogy
K. W. Keith
2016 Honorable Mention
352 Pages
Check current price
Romance - Sizzle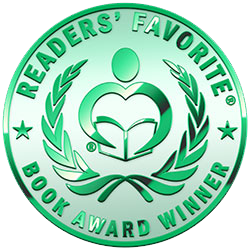 Reviewed By Viga Boland for Readers' Favorite

How do you hook readers on page one, and re-hook them at the end of the story? You write a romantic suspense novel like Solstice by K.W. Keith, and when eager readers turn the last page to read the next chapter, they realize Solstice is just the beginning of a trilogy. How clever!

I was so absorbed in the intricate plot, the mind-blowing but realistic characters of Solana and Raine, the undercurrents of deadly Mafia workings and the hint, on those last few pages, that the all-powerful Raine was about to be taken down, that the unexpected ending of Solstice came as a shock. Incidentally, so did the very sensuous, graphically detailed and explosive sex scenes between Raine and Solana that sometimes lasted for several pages. Readers who enjoy this kind of romantic titillation will get more than their share. Those who don't shouldn't select Solstice, but if you don't, you'll also miss out on discovering one of the best female authors I've read. K.W. Keith is good, very good.

I rarely read romance, but the plot of Solstice looked interesting. Within a few chapters, I was totally caught up in Solana's quest, as a top journalist for the Times, to get to the bottom of recent Mafia murders. Somewhat reminiscent of that fated attraction in 50 Shades of Grey, as soon as Solana spots the charismatic, handsome Raine at a upscale gala function, she knows, as does the reader, that somehow he is going to seduce her. But who would want to be seduced by a top Mafia man with murder on his mind, including hers? When Raine recognizes that this woman is his intellectual match and could undo all he has worked for, he kidnaps her. Solstice becomes a story of mutual seduction that leaves both principal characters struggling to understand what just happened between them.

K.W. Keith is an expert at making sex scenes come alive. But she is equally skilled at showing what makes people who they are. As Raine and Solana reveal to each other the truth about their families, readers come to understand and like Raine as much as they do Solana. Bit by bit, the tenderness and vulnerabilities beneath the necessarily chilling face that Raine wears is revealed. By the end of Solstice, readers are as worried for Raine's safety as they are for Solana's when other powerful and greedy Mafia members plot to use Solana against Raine. Will their plotting bring about his ultimate destruction? Looks like we'll have to read the second book of the trilogy, Equinox, to find out.
Contact Author -