Recommend this book:
Fire
The Elementals Book One
L.B. Gilbert
2017 Silver Medal
322 Pages
Check current price
Romance - Paranormal
Reviewed by Liz Konkel for Readers' Favorite

Fire by L.B. Gilbert is the first book in The Elementals series. Diana has a job as the Fire Elemental to find and kill monsters, whether they be supernatural or human. When a little girl from her past goes missing, she travels to Boston to find answers. She doesn't expect to cross paths with Alec Broussard, a powerful vampire and academic who is also searching for a missing child. Vampires and Elementals don't exactly get along, so when Alec offers his assistance, Diana is reluctant. With time running out and her search turning up nothing, Diana has no choice but to trust him. Putting their prejudices aside, Diana and Alec track down any lead necessary to rescue the children before it's too late.

Reminiscent of a hard-boiled detective novel, Fire is gritty, sharp, with an edgy quality and a snarky humor. Diana's tragic background, her biting wit, and how closed off she is reminds me of the old time hard boiled detectives, but with a modern and supernatural spin. Most of the characters are something supernatural, but the world they work within is heartbreaking and realistic. The story is very grounded, but never once steps away from the magic. L.B. Gilbert knows how to deliver humor and emotion within lines of each other, with characters that are quirky, realistic, and follow different views of heroism. It's refreshing to see a new take on the vampire story, as Alec is a scholar with an interest in archaeology. Fire is compelling, honest, a bit dark, but a strong opening for the series.

Recommend this book:
Piper, Once and Again
Caroline Elena Zani
2017 Gold Medal
265 Pages
Check current price
Romance - Paranormal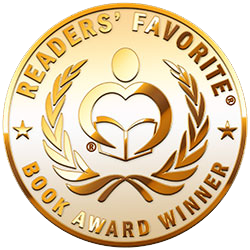 Reviewed by Melinda Hills for Readers' Favorite

Young Piper Turchino has an imaginary friend who visits regularly and comforts her throughout her life in Piper, Once and Again by Caroline E. Zani. This unnerves Piper's mother to the point that medical and psychiatric help is sought and even a priest is consulted. This friend, Vander, informs Piper that he has to go, but will always love her as he has through several lifetimes. All Piper has to do is learn the lessons this life has to offer. Piper moves on with her life, always feeling a bit different. She experiences 'scent aches' that seem to come with memories that she just can't quite put a finger on, like the remnants of a dream as you wake up. These feelings leave Piper wondering what she is missing. Finally falling in love, Piper marries Paul and they enjoy a comfortable life of friendship and love, dedicated to their horses and farm. A trip to France brings on stronger 'memories' for Piper, though, and changes the relationship. Visiting a therapist sheds new light on Piper's situation and she may finally get some answers for the questions that have haunted her since childhood.

Throughout the book, the present-day Piper is mirrored by Piper from the mid -19th century and their stories intertwine, hence the significance of the book's title, Piper, Once and Again. In this time frame, the original Piper and Vander grow up, marry, have children and begin a successful perfume business in France. Their lives, although appearing to be perfect, are also crossed with heartache and tragedy. How much is Piper's modern life directed by the feelings and actions of the Piper from the past?

Heartwarming, heartbreaking, nostalgic and deeply moving, Piper, Once and Again is a book that will touch your heart and soul. Caroline E. Zani probes the depths of human emotions and boldly faces the likelihood of people having past lives that may or may not impact their present and future. Fantastic descriptions make both time frames come alive and the characters are perfect in their imperfections – the very aspects that make us human. I strongly recommend this book to anyone who loves a great romance story, especially one that is not bound by time and place – just by the depth of the love the partners share.

Contact Author -