Shadow King
Susan K. Hamilton
2019 Finalist
366 Pages
Check current price
Romance - Paranormal
Reviewed by K.C. Finn for Readers' Favorite

Shadow King is an urban fantasy novel written for adults, penned by author Susan K. Hamilton. Combining the modern world with the old legends of the Faerie and Fae people, this exciting and romantic adventure follows our heroine Seireadan Moore. A seer haunted by visions of the figure who destroyed everything in her past, Seireadan's mission comes to head when she crosses paths with Fae mob boss Aohdan Collins. A playboy and a ruthless Boston gangster, Aohdan's life is set on a new course when he meets Seireadan, and the pair soon embark on a magical and dark crime adventure that is sure to change them both forever.

Author Susan K. Hamilton has cleverly created a romance novel which ticks all the boxes, packaged beautifully within a lavish urban Fae fantasy setting. The excitement of the dangerous relationship between Seireadan and Aohdan has plenty of punch, with his mafia-style life and the violence and intrigue that go with it. But then, layered on top of the bad boy genre, we find the well described and highly emotive magical story line of Seireadan's visions. Bringing an epic history of destroyed worlds and displaced people into the mix, the adventures deepens and gains meaning and complexity as the plot continues. Hamilton balances the genres and mixes them well, throwing in cinematic romance and violence with a flair for modern dialogue that keeps the scenes exciting on every page. Overall, Shadow King is a novel overflowing with content, and an exciting and satisfying tale not to be missed.
Immaginario
Immaginario Book One 1
C.L. Monaghan
2018 Finalist
258 Pages
Check current price
Romance - Paranormal
Reviewed by Divine Zape for Readers' Favorite

Immaginario is the first book in the series by C.L. Monaghan, a gorgeous treat for fans of paranormal romance, a story that features an unusual love experience, obsession, and one woman's struggle to take control of her life. Naomi Douglas, a twenty-nine-year-old divorcee from Lincoln in East England, has an imagination that is profuse and effervescent, perhaps the one thing that would ruin her. A freelance proof-reader, feeling trapped in the doldrums of everyday life, she follows what she is good at, an escape, and thus she gives in to her fantasies, to the fictional character ofJoseph Ferrantino. Her fascination for this fictional character plunges her into the world of the paranormal, but can she take control of her life and win back her sanity, or is she destined for a path of no return?

A great success for a debut novel, one that female readers will adore, and with a protagonist that will arrest the attention of male readers as well. Naomi Douglas comes across as real and relatable, the kind of character that echoes the wild and silent yearnings of most readers, especially in the dullest hours of the day. The narrative voice is strong and the prose exciting. It doesn't take long for the reader to feel the emotional depth of the story as they get drawn into the world of the protagonist right away. Immaginario is a gorgeous read, somewhat noir and tantalising. C.L. Monaghan knows how to make readers feel they are navigating the complex web of their own tortured minds.

Mated to the Werewolf King
Alena Des
2018 Finalist
Kindle Edition
Check current price
Romance - Paranormal
Reviewed by Michelle Randall for Readers' Favorite

All her life, Belle has been raised as the daughter of a powerful alpha werewolf and his equally powerful wife. Just as her eighteenth birthday is nearing, her world is shattered when her parents finally reveal that they are not her biological parents. She was found on the edge of the pack boundary as an infant and they have raised her and loved her no matter what. But the Demon Lord is after her. Enter the Werewolf King, who claims he will protect her, but they immediately get off to a bad start. He doesn't believe she is a werewolf and she thinks he is joking. He thinks she is a witch, and she doesn't even think such things exist. Mated to the Werewolf King is the story of discovering who Belle really is and why the Demon Lord wants her, why he thinks she is his mate, and why his twin brother thinks she is his mate, but why she feels like the Werewolf King is who she wants, after she gets past his overly macho attitude. Author Alena Des has created a paranormal fantasy world of werewolves, vampires, demons, fae, witches and more, all living in the same world while a single girl has the power to upset the balance of everything without knowing it.

Mated to the Werewolf King is a complex and muti-layered family saga. We are finally able to learn the true story of Belle's parentage, but even then there are some difficulties. This story is not just your typical girl meets boy, falls for boy but has to prove its real for boy to accept. Author Alena Des has created a story that is complex yet feels almost natural. You can understand each point of view and why certain characters did what they did, but at the same time there is so much going on that this is one of those books that you could probably read two or three times and catch things each time that you missed the first time around. There is some violence, it's an all out battle for the world, and some sexual scenes, but pretty mild by today's standards.
Captivated by a Vampire
Immortal Hearts of San Francisco, Book 2
Susan Griscom
2018 Honorable Mention
224 Pages
Check current price
Romance - Paranormal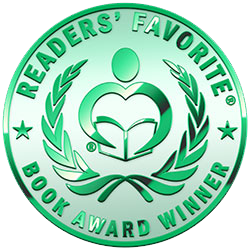 Reviewed by Rosie Malezer for Readers' Favorite

Captivated by a Vampire is the second book in the Immortal Hearts of San Francisco series, written by Susan Griscom. After being bitten and drained of her blood one night while out clubbing, Chelle Masterson adjusts to the change and allows her blood lust to ease. Her first night out alone finds her in a bar, eyeing potential feeds, with the first leaving Chelle battered and bruised. Chelle later runs into Josh Barrett, who'd been at the bar earlier with the man who had beaten her, leaving her a bloody mess on her birthday. Worried that the bruised woman standing in the pouring rain is homeless, Josh buys Chelle dinner and later asks her out on a date. The sparks between Josh and Chelle ignite into an inferno and, although she thirsts for his blood, she forces self-restraint as she falls deeply in love with this human who treats her so well. On seeing another vampire who looks familiar to Chelle, her mind immediately goes to her parents' murder so many years ago. Chelle had been witness to their murder, but the trauma had blocked out all memory of it. When she discovers that Josh is an investigative reporter, Chelle urges him to look into her parents' murder in the hopes that their killer can be found, but worries that Josh might discover her true identity. When he does, the shocking fallout goes far beyond what she could have ever imagined.

To be honest, when I first selected this title, I expected something Buffy-esque. While I am a Buffy fan, I was delighted at how different this book was and couldn't get enough of Susan Griscom's tale of an innocent woman with a normal college life, transformed into a vampire of a different kind. The action starts immediately, unlike some novels which take too long to set the scene. With both of the main characters having such tragic backgrounds, which leads them to each other, the electricity between the two was so electric that I found my face aching after having smiled so many times at the joyful moments they spent together. Captivated by a Vampire is not a story of blood and gore, nor one of horror, but rather filled with a full spectrum of emotions that give the story real depth, leaving the reader craving more. I very much enjoyed the second book in the Immortal Hearts of San Francisco series and plan to grab the first book so I can read both in sequence, prior to the third book's release. I recommend this book to all fans of the paranormal who enjoy a little bit of extra spice in their romance reading.
Dark Longing
Book 2, Pure/ Dark Ones
Aja James
2018 Honorable Mention
335 Pages
Check current price
Romance - Paranormal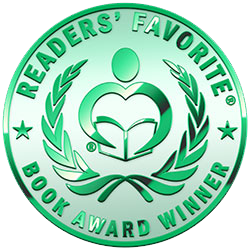 Reviewed by Ruffina Oserio for Readers' Favorite

Inanna is a vampire and even her kind knows her as the Angel of Death. Her friend, Olivia, is dying, and she entreats Inanna to take care of her family once she is gone. When Olivia dies, Gabriel, her husband, checks out who Inanna is, but the attraction is so strong and intense the moment they meet. Gabriel can't help feeling as though they were fashioned for each other. But then, what has a vampire got to do with a human? Inanna knows that Gabriel is forbidden fruit, but can she stick to the rules and leave him alone when she feels that he is the one she's longed for over the ages? Can she summon enough power to overcome her desire or will she embark on the road never travelled? The stakes are high, the dilemma so strong, with the attraction growing every single moment... Faced with impossible odds, will their love become another tragedy, leaving Inanna to what she has always been — an aged lonely vampire — or will they be able to change their stars?

Dark Longing by Aja James is a gripping tale of forbidden love, one of those stories that explore the complexities of the heart and the anatomy of desire. This story will appeal to readers who enjoy vampire stories, love the soul mate concept, and characters that are sophisticated. This story has a powerful premise — an attraction between two beings who are forbidden to be together. This establishes the conflict that is skillfully explored in the story and the author does an impeccable job in bringing out the tensions in Inanna. The characters are likeable and genuinely flawed, which augments the realism that is injected into the story. Aja James has a strong voice and the well-crafted paragraph breaks enrich the reading experience as well as the drama. Dark Longing is gripping, emotionally rich, and psychologically exciting. And if you love vampires, then Inanna will grab your attention and hold it throughout the ride. Not your run-of-the-mill vampire tale, but a sophisticated romance that will rattle your nerves.
Tigress
Fated Mates Book 1
Lilli Carlisle
2018 Honorable Mention
140 Pages
Check current price
Romance - Paranormal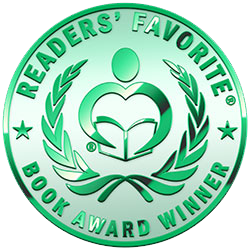 Reviewed by Tracy Young for Readers' Favorite

In Tigress: Fated Mates Book 1, Raz has spent the best part of half a century locked in a cage and is free for the first time in her memory. Acutely aware that she is on pack land and risks attacks from wolves, she is also conscious of the men that hunt her and wish to take her back into captivity. She cannot, however, ignore the harrowing sounds of wolf cubs under attack from hyenas and, risking her own safety, she shields them from harm. Sustaining serious injury, she is compelled to accept help from the wolves that find her close to death. Tigress by Lilli Carlisle is the story of Raz, a shifter tigress, and her connection with Xander and Axel, the alpha and beta shifter wolves who form her destiny.

I loved this book! Tigress: Fated Mates Book 1 is a romance story that takes place in an unconventional setting. Shifters are humans who can take animal form and live in societies that integrate with humans. The connection between Raz and her potential mates is electric, but she is struggling to come to terms with the concept of 'True Mate.' She also has to contend with a society that is welcoming to all who cause no harm and embraces all species and sexual orientations. Raz has to change all her preconceived ideas and allow love into her life. Tigress by Lilli Carlisle shows us what can happen when respect and love overcome prejudice and hate. Enjoy this sizzling rollercoaster of a story and be warned, you will be left wanting more. I can't wait to follow Raz and her mates into the future!
Rocked by a Vampire
Immortal Hearts of San Francisco Book 3
Susan Griscom
2018 Bronze Medal
233 Pages
Check current price
Romance - Paranormal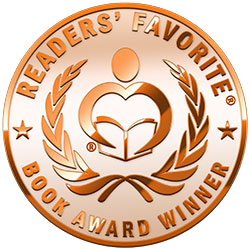 Reviewed by Rabia Tanveer for Readers' Favorite

Rocked by a Vampire (Immortal Hearts of San Francisco Book 3) by Susan Griscom is a sexy story of a vampire and a witch who fall in love. The story is about a vampire named Lane and Vanessa, a witch. Lane has always been a part of a pair. Living in the shadow of his much more successful twin brother was not easy, but for some time he welcomed it. He had his own demons to take care of before he could even worry about anything else. The fact that his brother has found his soul mate is something that he does not understand.

However, when he meets with the best friend of his brother's love, he is baffled. Vanessa is someone with whom he cannot see eye to eye. They bicker and fight and, to top it all off, she is a witch. But there is something about this witch that draws him to her. He cannot help it; there is passion and chemistry that even he cannot ignore. Both of them come from hurtful pasts and it is up to them to look away from the past, look forward to the future. But will they be able to?

Beautiful, fast paced and utterly enjoyable, Rocked by a Vampire (Immortal Hearts of San Francisco Book 3) is an amazing novel that will rock you to your core. Susan Griscom did a stunning job in creating characters that are relatable and enjoyable. I loved the bickering between Lane and Vanessa and how they just hated/enjoyed each other. The chemistry between these two was hot and smoldering. I loved Lane and Vanessa together; they completed each other and balanced each other out. I really enjoyed this book.

Inception
Paranormal Romance - Dragon Shifters, Immortals and Wolf Shifters (Dragon Protectors Book 1)
Laxmi Hariharan
2018 Silver Medal
236 Pages
Check current price
Romance - Paranormal
Reviewed by Jamie Michele for Readers' Favorite

Inception by Laxmi Hariharan is a paranormal fantasy romance and the first installment in the Dragon Protectors series. Hope is a dragon shifter. One of the small handful left of a dying breed, she is on the verge of a reluctant but necessary match and mating with another dragon shifter. By chance, she crosses paths with Aaron, an immortal warrior and Guardian of the City, who is grieving the loss of his twin brother. The chemistry between the two is instantaneous...but impossible. A dragon shifter cannot mate with any other being as the intensity is too much for another to survive. When another dragon shifter is abducted by an Elysian – warriors who are even more powerful than both dragon shifters and Ascendants – Hope and Aaron work together on the rescue mission...all the while fighting their own feelings for one another.

Inception is a well crafted piece of fiction with all the right romantic components and a wonderfully unique story line to keep the pages flying. This is a quick read that packs a huge wallop, and the sexual tension between Hope and Aaron is on a par with the pace of Laxmi Hariharan's fully fleshed out action sequences. Hariharan writes in competent, clean, and brilliantly descriptive prose, with verses that stand out in succinct and punchy paragraphs. "He wanted to run his fingers through it so those thick auburn strands would flow unrestrained around her shoulders again. He wanted to bury his face in those fragrant waves, to slide his arm around her waist and pull her close." I'd recommend this series to those who adore the fantasy elements of a paranormal thriller with a love story that carries it through to the end.
Moon-Riders
Tracy Tappan
2018 Gold Medal
310 Pages
Check current price
Romance - Paranormal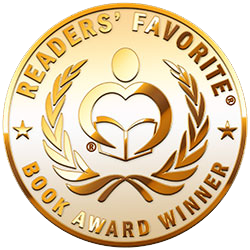 Reviewed by Melinda Hills for Readers' Favorite

Charlize and Breen are made for each other – or are they? Moon-Riders by Tracy Tappan brings Dragon Charlize together with Varcolac Breen with explosive results. Charlize has a lot of baggage from an unhappy past and thinks moving to this unique colony will provide her with a new lease on life. Charlize uses her strong attitudes to keep others away, but that just won't work with the surprise consequences of her extremely physical encounter with Breen. Breen also has issues from his past but when his life is on the line, he finally realizes that there is more to living and does everything he can to overcome Charlize's hostility. Age-old enemies show up and try to get revenge for past conflicts. This exposes some complicated relationships and only a willingness to start over will move the groups past hatred and revenge. That also goes for the inhabitants of Tarana as personal needs and long-held feelings create tensions that threaten the stability of the community. Decisions need to be made but will everyone agree to what is best?

Moon-Riders is Book 4 in Tracy Tappan's wildly successful Community Series with an in-depth look at another couple living in Tarana. Superb character development with the main characters, as well as strong supporting roles, bring the action alive and let you experience extreme emotion as you progress through the story. Fantastic descriptions and well-conceived sub-plots add to your experience, whether it's the humorous or horror inducing sections. Intense action balances deep passion while each plays a necessary part in depicting the lives of these unique beings. Tappan's use of psychology provides for intense feelings that really draw you in and leave you wanting more. Moon-Riders is an adult-themed book well worth reading, and stands alone well in spite of being Book 4 in a series!
The Homecoming
Bayou Shifters Book 1
Tammy Tate
2017 Finalist
280 Pages
Check current price
Romance - Paranormal
Reviewed by Divine Zape for Readers' Favorite

The Homecoming by Tammy Tate is a great opening for the Bayou Shifters series, a perfect blend of sci-fi and fantasy and a book for readers who are into unusual characters. Sydney, a rare breed, a half-human and half-wolf, has been having unusual dreams for the past six months, and those dreams have been about Kyle, a shifter. After her first transformation into a wolf, her father sends her to live with the clan of her deceased mother in Bayou. To her great surprise, she learns that the man in her dreams is in Bayou, but the council has already chosen someone else for his wife. Can Sydney stand it? The reader is introduced to great drama as one woman fights for what she believes to be hers.

Tammy Tate has created lovable and memorable characters in this gripping story. Readers will love to watch Sydney as she steels her will and makes the decision to go after the man who has walked into her dreams. Things become complicated when Kyle's twin brother pairs up with her. The plot is well-crafted to keep the reader hooked throughout the story and it is interesting to see how Tammy Tate builds up the conflict. The action is intense and the reader is eager to discover the outcome of the conflict. Readers who love prose that is tight and that features powerful and vivid descriptions will enjoy The Homecoming. It is evident that the author has a singular gift for plot and characterization, and writing about werewolves and shifters without clichés is something praiseworthy; she has succeeded in accomplishing it.



Contact Author -