Inception
Paranormal Romance - Dragon Shifters, Immortals and Wolf Shifters (Dragon Protectors Book 1)
Laxmi Hariharan
2018 Silver Medal
Kindle Edition
Check current price
Romance - Paranormal
Reviewed By Jamie Michele for Readers' Favorite

Inception by Laxmi Hariharan is a paranormal fantasy romance and the first installment in the Dragon Protectors series. Hope is a dragon shifter. One of the small handful left of a dying breed, she is on the verge of a reluctant but necessary match and mating with another dragon shifter. By chance, she crosses paths with Aaron, an immortal warrior and Guardian of the City, who is grieving the loss of his twin brother. The chemistry between the two is instantaneous...but impossible. A dragon shifter cannot mate with any other being as the intensity is too much for another to survive. When another dragon shifter is abducted by an Elysian – warriors who are even more powerful than both dragon shifters and Ascendants – Hope and Aaron work together on the rescue mission...all the while fighting their own feelings for one another.

Inception is a well crafted piece of fiction with all the right romantic components and a wonderfully unique story line to keep the pages flying. This is a quick read that packs a huge wallop, and the sexual tension between Hope and Aaron is on a par with the pace of Laxmi Hariharan's fully fleshed out action sequences. Hariharan writes in competent, clean, and brilliantly descriptive prose, with verses that stand out in succinct and punchy paragraphs. "He wanted to run his fingers through it so those thick auburn strands would flow unrestrained around her shoulders again. He wanted to bury his face in those fragrant waves, to slide his arm around her waist and pull her close." I'd recommend this series to those who adore the fantasy elements of a paranormal thriller with a love story that carries it through to the end.
Moon-Riders
Tracy Tappan
2018 Gold Medal
Kindle Edition
Check current price
Romance - Paranormal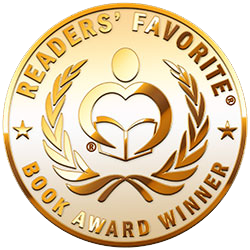 Reviewed By Melinda Hills for Readers' Favorite

Charlize and Breen are made for each other – or are they? Moon-Riders by Tracy Tappan brings Dragon Charlize together with Varcolac Breen with explosive results. Charlize has a lot of baggage from an unhappy past and thinks moving to this unique colony will provide her with a new lease on life. Charlize uses her strong attitudes to keep others away, but that just won't work with the surprise consequences of her extremely physical encounter with Breen. Breen also has issues from his past but when his life is on the line, he finally realizes that there is more to living and does everything he can to overcome Charlize's hostility. Age-old enemies show up and try to get revenge for past conflicts. This exposes some complicated relationships and only a willingness to start over will move the groups past hatred and revenge. That also goes for the inhabitants of Tarana as personal needs and long-held feelings create tensions that threaten the stability of the community. Decisions need to be made but will everyone agree to what is best?

Moon-Riders is Book 4 in Tracy Tappan's wildly successful Community Series with an in-depth look at another couple living in Tarana. Superb character development with the main characters, as well as strong supporting roles, bring the action alive and let you experience extreme emotion as you progress through the story. Fantastic descriptions and well-conceived sub-plots add to your experience, whether it's the humorous or horror inducing sections. Intense action balances deep passion while each plays a necessary part in depicting the lives of these unique beings. Tappan's use of psychology provides for intense feelings that really draw you in and leave you wanting more. Moon-Riders is an adult-themed book well worth reading, and stands alone well in spite of being Book 4 in a series!
The Homecoming
Bayou Shifters Book 1
Tammy Tate
2017 Finalist
Kindle Edition
Check current price
Romance - Paranormal
Reviewed By Divine Zape for Readers' Favorite

The Homecoming by Tammy Tate is a great opening for the Bayou Shifters series, a perfect blend of sci-fi and fantasy and a book for readers who are into unusual characters. Sydney, a rare breed, a half-human and half-wolf, has been having unusual dreams for the past six months, and those dreams have been about Kyle, a shifter. After her first transformation into a wolf, her father sends her to live with the clan of her deceased mother in Bayou. To her great surprise, she learns that the man in her dreams is in Bayou, but the council has already chosen someone else for his wife. Can Sydney stand it? The reader is introduced to great drama as one woman fights for what she believes to be hers.

Tammy Tate has created lovable and memorable characters in this gripping story. Readers will love to watch Sydney as she steels her will and makes the decision to go after the man who has walked into her dreams. Things become complicated when Kyle's twin brother pairs up with her. The plot is well-crafted to keep the reader hooked throughout the story and it is interesting to see how Tammy Tate builds up the conflict. The action is intense and the reader is eager to discover the outcome of the conflict. Readers who love prose that is tight and that features powerful and vivid descriptions will enjoy The Homecoming. It is evident that the author has a singular gift for plot and characterization, and writing about werewolves and shifters without clichés is something praiseworthy; she has succeeded in accomplishing it.



Fate's Roar
Fate Series Book 2
Jalpa Williby
2017 Honorable Mention
Kindle Edition
Check current price
Romance - Paranormal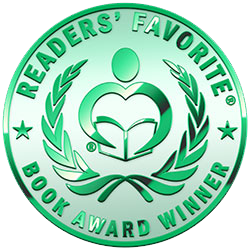 Reviewed By Rabia Tanveer for Readers' Favorite

Fate's Roar by Jalpa Williby is the next novel in the Fate Series and I am irrevocably in love with Williby and her writing style. If you had told me that I would be this immersed in the story of gargoyles, I would have never believed you. However, there is something about the way Jalpa Williby writes so that you cannot help but like it, love it and adore it.

This time, the story is about Shane and Samantha and how they overcome their problems to be together forever. The moment Shane laid eyes on little Samantha, he knew that he needed to keep her safe. Throughout her life, Shane was her one protector and he did everything in his considerable power to help her and keep her safe. Now that she is no longer a little child, but a very beautiful woman, Shane has feelings for her. Samantha loves him back, but the Gargoyles are not happy with them and their friendship. Now Samantha is in trouble; she has to pay for something that she had no control over and Shane will not let that happen. He will protect Samantha, even if it means that he has to take drastic measures. She is his to protect and he will do it at any cost.

What can I say about this amazingly thrilling and fascinating novel? It is remarkable, the character development is stupendous, and I absolutely love the way that Jalpa Williby writes. She has a way with words that cannot be described but only experienced. I love the way she built this absurd world of Gargoyles and made it this interesting for a person like me who does not like paranormal fiction that much. I wish I could give this novel more than 5 stars because it deserves a lot more. Absolutely brilliant!

Fate's Cry
Jalpa Williby
2017 Honorable Mention
Kindle Edition
Check current price
Romance - Paranormal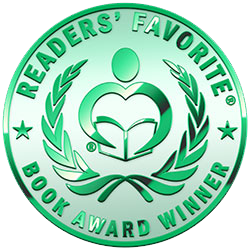 Reviewed By Romuald Dzemo for Readers' Favorite

Fate's Cry by Jalpa Williby is a paranormal story with very interesting characters and an intriguing plot. The protagonist, Kelsey Taylor, has known the worst of pain. After losing her entire family to a fire, she lives with guilt for a very long time until she meets Damien, an attractive yet mysterious man, the kind of person who could inspire conflicting emotions in a woman. She is in love, but just like many things in her life, Damien suddenly disappears and she does not know where to start searching for him. Joining the police force might have been a move which could lead her to finding Damien, but she is up against a serial killer bent on taking everyone close to her. Can Kelsey make sense of these events and can she apprehend the killer before losing the next important person in her life?

Jalpa Williby's Fate's Cry is a riveting work, a compelling story with an interesting plot and solid characters. From the very first page, the reader is drawn into the difficult world of the protagonist as she pines away in grief. But this won't be for long as things start happening immediately. The writing is stellar, laced with colorful descriptions and engaging dialogue. I enjoyed the conflict and how it develops. The reader reads on with bated breath, always wanting to find out what will happen next to the protagonist. One never knew where the story would turn next. This is a paranormal story that held my attention.
The Third Throne
Angel of Darkness
Tabitha Barret
2017 Bronze Medal
Kindle Edition
Check current price
Romance - Paranormal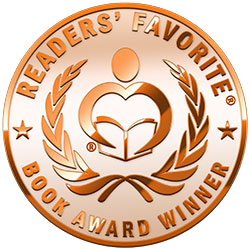 Reviewed By Arya Fomonyuy for Readers' Favorite

The Third Throne: Angel of Darkness by Tabitha Barret is a mesmerizing entry that brilliantly combines elements of urban fantasy, paranormal, and romance to take readers on an adventure to the darkest place ever — hell itself. There is quite a lot going on in this novel, and not too much to have the reader distracted. Meet Michelle Black, a teenage girl who is poised to graduate and get on with the thrilling adventures of life. She lives in hope and anticipation of a trip with her favorite Uncle Bob, who's promised to bring along the guy she pines for. But things take a different turn weeks before the time for her trip. Michelle finds herself literally trapped in hell, desired by Lucifer, who sees in her a wonderful mistress, loathed by Hades who'd kill her for her destiny, and those around her in hell see in her the subject of much confusion and conflict. Can she discover her destiny and embrace it, and allow it to guide her, or will she allow herself to be manipulated by the powers of hell?

I couldn't resist opening this book when I first read the blurb and I am happy I did. Tabitha Barret combines mythology with her great imagination to create a story that readers can't put down. The characters are just extraordinary and the drama is intense. The protagonist is in the middle of a powerful conflict and she could choose to become the author of her fate and redeem humanity, or be a pawn to the devious, selfish interests of the powers of hell. The Third Throne: Angel of Darkness has great writing woven into it, featuring a captivating setting and unusual characters. The entertainment is huge and the writing is spellbinding on every page. You just can't put it down!

Unbalanced
Courtney Shepard
2017 Bronze Medal
Kindle Edition
Check current price
Romance - Paranormal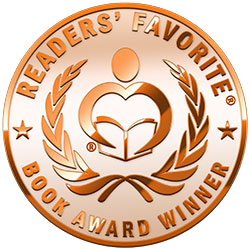 Reviewed By Sherri Fulmer Moorer for Readers' Favorite

It's a battle as old as time, and the intensity of the battle in this generation is complicated by intense new factors. Four sisters hold the power of the Earth elements of earth, fire, wind, and water. Throughout the ages, they have been successfully hunted by The Order, which grows in power through the death of the sisters. This time, they've made it further than ever before, surviving into their mid-twenties, but they can't avoid the battle that comes to them as they're drawn together, only to be pulled apart. This time, though, there's another factor: four brothers with similar powers who seek them. But what is the brothers' intent? Unbalanced, by Courtney Shepard, takes you on a whirlwind, mind-blowing journey across the globe as the eight seek the truth, as well as the survival that has eluded them up until this lifetime.

Unbalanced is a unique, fast paced story that draws readers into a world of magic and mysticism that's different from what you typically see in modern fiction. It's a breath of fresh air from the popular dystopian view of the future in that it focuses more on how discovering the past can help to make the present better. Courtney Shepard gives readers a thrilling story with plenty of twists, turns, battles, magic, and intrigue to keep you guessing right until the end. It's the beginning of an amazing journey, and I look forward to discovering where it takes the sisters (and the brothers) next. An excellent read!
Air
The Elementals Book Two
L.B. Gilbert
2017 Silver Medal
Kindle Edition
Check current price
Romance - Paranormal
Reviewed By Grant Leishman for Readers' Favorite

When Logan, an Air Elemental whose role in life is to police other Supernaturals' behaviour, is pitted against Connell, a macho Alpha werewolf searching for the person who stole his Wolf, sparks are sure to fly. These two unlikely partners join forces to uncover the mystery happening in Connell's werewolf pack. Who is stealing the shifter form of these werewolves, for what purpose, and what ancient magic are they utilising to achieve their evil aims? In Air: The Elementals Book Two, L.B. Gilbert takes us on an, at times, romantic, but always exhilarating journey deep into the woods of the strongest werewolf pack in North America, as Logan and Connell race against time, betrayal, and their own deep feelings for each other to unravel the mystery of the stolen shifter forms.

I'm not a great reader of werewolf or magic type stories, but I was totally entranced with the characters drawn by Gilbert in Air. Logan, a diminutive Asian Air Elemental was a wonderful character, full of sass, full of cockiness, and more than a match for the overbearing, eternally macho and, of course, gorgeously sexy Connell. Both appeared to have finally met their match in each other and it seemed logical that they would be drawn to each other. Some of the best dialogue in the book was the snappy and witty repartee from especially Logan, but also Connell. In addition to this, the author took us on a journey filled with twists and turns that never ceased to surprise. In fact, despite my initial reservations of the book, given the content, I can honestly say Air is one of the best books I've read this year. It was "un-put-downable" and I raced through it with little pause. An excellent read and definitely one of the best within its genre.

Fire
The Elementals Book One
L.B. Gilbert
2017 Silver Medal
Kindle Edition
Check current price
Romance - Paranormal
Reviewed By Liz Konkel for Readers' Favorite

Fire by L.B. Gilbert is the first book in The Elementals series. Diana has a job as the Fire Elemental to find and kill monsters, whether they be supernatural or human. When a little girl from her past goes missing, she travels to Boston to find answers. She doesn't expect to cross paths with Alec Broussard, a powerful vampire and academic who is also searching for a missing child. Vampires and Elementals don't exactly get along, so when Alec offers his assistance, Diana is reluctant. With time running out and her search turning up nothing, Diana has no choice but to trust him. Putting their prejudices aside, Diana and Alec track down any lead necessary to rescue the children before it's too late.

Reminiscent of a hard-boiled detective novel, Fire is gritty, sharp, with an edgy quality and a snarky humor. Diana's tragic background, her biting wit, and how closed off she is reminds me of the old time hard boiled detectives, but with a modern and supernatural spin. Most of the characters are something supernatural, but the world they work within is heartbreaking and realistic. The story is very grounded, but never once steps away from the magic. L.B. Gilbert knows how to deliver humor and emotion within lines of each other, with characters that are quirky, realistic, and follow different views of heroism. It's refreshing to see a new take on the vampire story, as Alec is a scholar with an interest in archaeology. Fire is compelling, honest, a bit dark, but a strong opening for the series.

Piper, Once and Again
Caroline Elena Zani
2017 Gold Medal
Kindle Edition
Check current price
Romance - Paranormal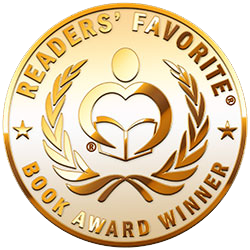 Reviewed By Melinda Hills for Readers' Favorite

Young Piper Turchino has an imaginary friend who visits regularly and comforts her throughout her life in Piper, Once and Again by Caroline E. Zani. This unnerves Piper's mother to the point that medical and psychiatric help is sought and even a priest is consulted. This friend, Vander, informs Piper that he has to go, but will always love her as he has through several lifetimes. All Piper has to do is learn the lessons this life has to offer. Piper moves on with her life, always feeling a bit different. She experiences 'scent aches' that seem to come with memories that she just can't quite put a finger on, like the remnants of a dream as you wake up. These feelings leave Piper wondering what she is missing. Finally falling in love, Piper marries Paul and they enjoy a comfortable life of friendship and love, dedicated to their horses and farm. A trip to France brings on stronger 'memories' for Piper, though, and changes the relationship. Visiting a therapist sheds new light on Piper's situation and she may finally get some answers for the questions that have haunted her since childhood.

Throughout the book, the present-day Piper is mirrored by Piper from the mid -19th century and their stories intertwine, hence the significance of the book's title, Piper, Once and Again. In this time frame, the original Piper and Vander grow up, marry, have children and begin a successful perfume business in France. Their lives, although appearing to be perfect, are also crossed with heartache and tragedy. How much is Piper's modern life directed by the feelings and actions of the Piper from the past?

Heartwarming, heartbreaking, nostalgic and deeply moving, Piper, Once and Again is a book that will touch your heart and soul. Caroline E. Zani probes the depths of human emotions and boldly faces the likelihood of people having past lives that may or may not impact their present and future. Fantastic descriptions make both time frames come alive and the characters are perfect in their imperfections – the very aspects that make us human. I strongly recommend this book to anyone who loves a great romance story, especially one that is not bound by time and place – just by the depth of the love the partners share.

Contact Author -