Forever Mine
Monica Burns
2015 Gold Medal
467 Pages
Check current price
Romance - Historical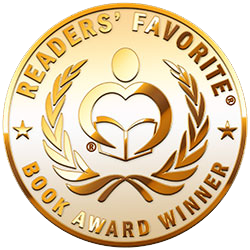 Reviewed By Trudi LoPreto for Readers' Favorite

Forever Mine is a lovely romance traveling from the present back to the past of 1897. The story opens in the present when Victoria enters an art gallery to find a special picture and a very special man, though she doesn't really know what they represent. When an explosion takes place, she falls into a coma and is rushed to the hospital. Nick is the owner of the art gallery. He has always had a special feeling for the painting that caught Victoria's fancy, as well as his two prized portraits (which look exactly like the woman who had just entered his gallery). Nick stays in the hospital, not wanting to leave Victoria alone. Victoria wakes up to find herself transported to 1897 where she is the Countess of Guildford, married to Nicholas Thornhill, Earl of Guildford. Victoria had been missing for several weeks, and when the earl finally finds her and brings her home, she is surprised to find it is the real life scene and home that was in the picture of her future. It takes fighting, running away, kidnapping, and having a baby before the earl and countess iron out their differences and find true love. The time they spend together is cut short though when Victoria suddenly finds herself back in the present.

Author Monica Burns has brought together the past and present in a very different time travel romantic novel, meshing the two time periods together in perfect form. Forever Mine is an excellent story that will keep you turning the pages, finding excitement in every chapter. Forever Mine will be enjoyed by the romantic, historical and time travel reader.
Passion's Vision
Book1 Passion's Series
Mary Adair
2014 Finalist
296 Pages
Check current price
Romance - Historical
Reviewed By Bil Howard for Readers' Favorite

Love has a strange way of drawing together individuals that seem to not only be extremely unlikely to meet, but are diametrically opposed to ever create a bond. Passion's Vision by Mary Adair explores this truth as the female warrior, New Moon, struggles with a destiny that has been revealed to her in a vision of man whose "hair is the color of the river's clay and whose eyes are the color of a summer sky." Having lost her husband, she has sworn to belong to no other man, regardless of the will of the Great Spirit. James Fitzgerald is the embodiment of New Moon's vision and she knows it the moment she lays eyes on him; however, she will not easily give up her determination to belong to no other man. As James carries out the task that had been given to him by King George, bringing Cristoph DuPrey to justice, the deeper conflict of the heart of the two warriors rages in full force. Passion, duty, language and culture struggle with each other as destiny tumbles them forward like a cascading river.

In Passion's Vision, Mary Adair has not only captured the essence of the struggle that was taking place as white men and natives struggled to advance their own visions for the new frontier, but it also digs into the deeper struggles of the heart. The stubbornness of the mind and determination may hold fast to what is believed to be the best course, but chemistry, desire and passion often have a way of continuing to assail the heart until it gives in. Mary does an excellent job of telling both of these stories and of drawing the reader into a deeply emotional response to the characters involved. Passionate, realistic and intense, Passion's Vision will draw you in with an irresistible desire to bring the two protagonists together as you become enmeshed in the struggle along with them.
Isabel
E.L. Schoeman
2014 Honorable Mention
406 Pages
Check current price
Romance - Historical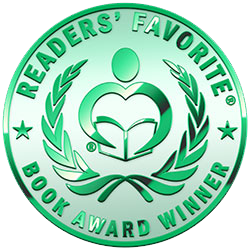 Reviewed By Lit Amri for Readers' Favorite

E.L. Schoeman's Isabel is a medieval love story about a noble girl, Isabel, who falls in love with a stable boy, Matthew. Refused to be bound by her noble status, Isabel rides horses, engages in sword fights, sleeps in the stables and often speaks her mind. Her love, Matthew, is not just a plain stable boy as everyone thinks. His troubled past is equally rivaled by his determination to become a knight. Unable to withstand the girl's fiery independent nature any longer, Sir John Scotch convinced Isabel's adopted father, William Wentworth, to take action and send Matthew away. Sir John Scotch then hires the charming James as a spy to turn Isabel against Wentworth. However, Isabel finds out about the deception and from that point on she realizes that she must decide her own fate.

In terms of characterization, Schoeman has done an exceptional job to make the characters come alive. Readers will definitely care about them, and the emotions are narrated well to make anyone feel the joy, laughter, sorrow, and fear that the characters have to go through – especially the protagonist, Isabel. This novel is a tragic medieval romance, but there is a slight twist of the supernatural that boosts its charm. The prose is flowery enough to tug the hearts of the romantics. The story flows along well and is well-crafted. The bonds formed between characters in the book are skillfully depicted and easily convinced me about either the love or hatred between characters. On the whole, this YA romance novel would satisfy even mature readers.
Dair Devil
A Georgian Historical Romance
Lucinda Brant
2014 Bronze Medal
458 Pages
Check current price
Romance - Historical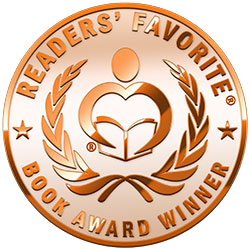 Reviewed By Fiona Ingram for Readers' Favorite

In this fourth book in the Roxton series - Dair Devil - Lucinda Brant continues the saga of the Roxton family and delights her fans with another passionate romance, the story of Alisdair 'Dair' Fitzstuart and Aurora 'Rory' Talbot, granddaughter of Lord Shrewsbury, England's Spy Master General. Set in the 1770s, the story encompasses politics and intrigue, both at home and abroad, and also the secrets and lies a great and powerful family perhaps needs to conceal. Dair Fitzstuart has justifiably earned his nickname 'Dair Devil' because, to all concerned, he appears to be the epitome of a reprobate and a womanizing scoundrel. Amazingly, he has emerged unscathed from his exploits on the battlefield and his exploits in society keep tongues wagging incessantly. With a history of past mistresses, he is the most unlikely person to find Aurora attractive. She is unmarried, and despite her fair, understated charms, she has neither the ravishing beauty nor great fortune that would more than make up for her physical deformity, a twisted foot. Their first meeting is particularly inauspicious. A prank that Dair engages in to help a friend win the affections of a lady goes disastrously and scandalously wrong. Against a background of military espionage, unrest in the colonies, hints of treason and double crossing, this seemingly doomed romance blossoms. But trouble looms and various people are not too pleased with the idea of a union between Dair and Rory.

What a sensuous read, with Dair himself oozing sex appeal on every page. One word that epitomizes this book is passion: the passion and tumult of the times in which the Roxtons live; the passion of love, and also the passion of ambition, both thwarted and realized. From the elegant swish of satin skirts to the flutter of a flirtatious fan, readers will be transported into a world of vivid detail, and will emerge knowing more than they could ever have imagined about this colorful and vibrant era. The author takes readers right into the heart of this wonderful romance, and they will experience each heartbeat and thrilling moment as Dair and Rory discover and explore their love. There are also brilliantly drawn lesser characters, with their pettiness, spite and narrow-mindedness, as well as others altogether much more appealing. Readers who have been avidly following the Roxton series will be delighted to pick up on clues from previous books. Ms. Brant has a gift for intertwining those threads into a constantly developing tapestry. This series has created a superb niche readership of the Georgian era. I have read all the books from Book One, so it was a delight to connect with familiar characters. For readers coming new to this series, I would recommend starting at the beginning, although the author's skill in weaving in back story means this book can be read as a stand-alone. Highly recommended.
Noble Satyr
A Georgian Historical Romance
Lucinda Brant
2014 Silver Medal
380 Pages
Check current price
Romance - Historical
Reviewed By Fiona Ingram for Readers' Favorite

It is the golden age of French aristocratic life, the glittering court of Louis XV. Beneath the posturing and hedonism lies a seething hotbed of intrigue, deceit, and treachery. Sex, lies, and politics go hand in hand, and courting royal patronage is the ultimate prize. Into this licentious arena comes Antonia Moran, an innocent young woman, whose lack of protection makes her a prime target for the dissolute Comte de Salvan. He eyes this particular prize as a wife for his son, whom some say is mad. The Comte's failing fortunes need a financial boost, and Antonia comes with an inheritance from her ailing grandfather. Anxious to see his granddaughter safely wed, the old man agrees to this unsuitable match. Moreover, unsuitable it is, since the Comte has designs on both Antonia's impending fortune and her virtue.

Antonia may be innocent but she is not stupid. She cleverly allies herself with the Duke of Roxton, the 'noble satyr' of the title, whose tastes do not run to young girls. Roxton has no time for Antonia until the Comte forces his hand by attempting a violent abduction. To save Antonia, Roxton must take her to England, to the safety of his home. He is much older but she does not care. Her unabashed expressions of love for him slowly melt his icy demeanour. The inevitable happens, and it is not without consequences. The Comte, who nurses an old grudge against Roxton, will not give up and pursues his plan to the end. Can Antonia and Roxton's love survive? And will it ultimately endure in the face of royal censure?

Anyone familiar with Lucinda Brant's Georgian novels will relish this book. Brant has the ability to transport the reader back in time, to a bygone era, without swamping the story with facts. The characters live and breathe the atmosphere of the time; they are captivating, from the primary players, right down to the smaller, but no less important characters. Ultimately, this is an enchanting and powerful love story between two people, Antonia and Roxton, who have all the odds stacked against them. I thoroughly enjoyed the unfolding of this passionate romance, with added action and adventure, derring-do, and some narrow escapes! For readers who like intricate detail there is a wealth of carefully chosen gems to enhance the picture. Everything the author describes enhances the reader's enjoyment of a truly historical romance. I loved it. This is the first book in the Roxton series. Highly recommended.
Abby: Mail Order Bride
Unconventional Series #1
Verna Clay
2014 Gold Medal
182 Pages
Check current price
Romance - Historical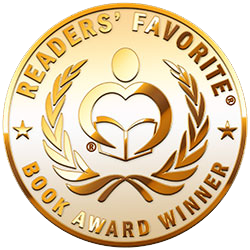 Reviewed By Joy Hannabass for Readers' Favorite

Brant Samson lost his wife and needed a mom for his three children, and there certainly wasn't anyone in the small town of Two Rivers, Texas, that he was willing to marry, much less take care of his children, so he desperately decides to place an ad for a mail order bride. Abigail Vaughn is alone now since her parents both passed away, having only the students she teaches. But being no longer tied to Philadelphia, she decides to answer an add in the paper for a mail order bride. She makes sure she is straightforward though, not wanting any secrets about what and why she is coming. And to make sure she knows what she is getting into, Brant is straightforward himself, and I love it where he tells her why the marriage and just what to expect. Which woman would come to him after what he said? I guess Abigail didn't mind.

Author Verna Clay has written an interesting and intriguing story about Brant and Abby. With unique, believable characters who develop so well, I couldn't put this book down until the last word. I loved everything about them including the meeting of Brant and Abby, the family and Abby getting to know each other, and both the happy and difficult times. If you enjoy a good historical romance, this story of true unconditional love is the one for you. With the twists and turns in the story to keep your interest, you will not be disappointed. Just have a tissue ready because you will definitely need it as you go forward!
Salt Redux
Sequel to Salt Bride
Lucinda Brant
2013 Bronze Medal
386 Pages
Check current price
Romance - Historical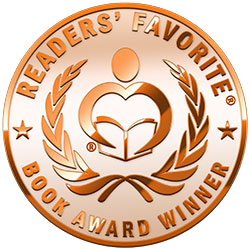 Reviewed By Fiona Ingram for Readers' Favorite

Salt Redux is the second book in the Salt Hendon series, following on the loves and lives of the Earl of Salt Hendon and his Countess, the beautiful Jane. In the four years since their marriage, much has happened. Love and three children later, they think that happiness eternal is theirs and nothing can destroy their idyllic life. The earl's cousin, Sir Antony Templestowe, has endured four years of exile in Russia, in the guise of a diplomatic posting. Battling with his addictions, he has come to terms with himself, and his undying love for the earl's sister, Lady Caroline. Lady Diana St. John, the earl's nemesis, and a murderess, has been carefully incarcerated in a remote castle in Wales as the only way to prevent her previous sins from being discovered by society, and to prevent her from committing further wickedness. This is possible because Lady Diana is, unfortunately, quite mad. She is obsessed with becoming the true Countess of Salt Hendon, and dislodging the woman she considers the usurper to her title, that is Jane. She has had four years of careful scheming and preparation. Once she escapes imprisonment by pure Machiavellian ingenuity and diabolical plotting, Diana arrives back in their lives with plans of her own, plans that include death and destruction. Will she succeed, and will happiness and love be restored or ruined?

Lucinda Brant never fails to please readers of historical romance with her lavish portrayal of her niche arena: the Georgian era. Such are the minute and careful details that the era itself becomes almost like a character in the book. However, the characters themselves tug at the heartstrings with their intense feelings: love, anguish, desire, and drama abound as various sub-plots play out in a background to the main story. The richness of the prose and the attention to all that drives the story make this a wonderful read. Tension mounts as Lady Diana proceeds with her plot to unseat Jane. The story is multi-layered and threads from the past are seamlessly woven into current events. Salt Bride was the first Lucinda Brant book I reviewed and I loved it. What a pleasure to revisit 'old friends' in this sequel. Although readers can enjoy the book as a stand-alone, I would recommend their reading Salt Bride first to fully appreciate the poignant aspect of the earl and his bride's love story from the start. Highly recommended.
Midnight Marriage
A Georgian Historical Romance
Lucinda Brant
2013 Silver Medal
326 Pages
Check current price
Romance - Historical
Reviewed By Fiona Ingram for Readers' Favorite

"Midnight Marriage" continues the saga of the Roxton family, which began with "Noble Satyr" (recently reviewed). Antonia and Roxton's son, Julian, is wayward and headstrong, to the point where his father, fearing he will either make a disastrous marriage or litter the country with illegitimate by-blows, arranges a match between the youthful Julian and Deborah Cavendish. Deborah has no recollection of her midnight marriage at the age of twelve to a weeping, bellicose teenager. Julian is sent to the Continent to improve his ways, while Deborah continues her life. She proves to have an equally headstrong nature, to the despair of her older brother, Gerald, who has hopes of seeing her settle down in a respectable union with Julian in the future. When Deborah finds an injured duelist in the forest near her home, she has no idea who the handsome stranger might be, let alone that she is his wife. When Julian discovers her identity, he makes haste to propose and whisk her off into married life. But Julian's chequered past and reputation as a libertine catches up with him, in the form of a lawsuit brought by an irate French father, accusing Julian of seducing his daughter. Deborah also finds out that she is married to the degenerate Marquis of Alston, and if that is so, then what will happen to the love for Julian Hesham whom she adores? Can she reconcile her feelings for the man she loves with her contempt for the man she married?

Another gem from Lucinda Brant's pen takes readers back into the loves and lives of the Roxtons and to the Georgian era. The plot is intriguing as hints of dark secrets and strange motives gradually unfold. People with both personal and political motives in engineering this match (or sabotaging it) surround Deborah. Whom can she trust? The energy in this novel starts on page one with a mysterious midnight marriage that sets the tone and pace. The action continues and never lets up. Brant isn't afraid to subject her heroine to a tumultuous roller-coaster of events, and feisty Deborah is up to it! The love story between Julian and Deborah is tender, and filled with the kind of blunders young people make when setting out on the rocky road of true love. Nice twists and turns, dramatic revelations, and some enjoyable chaos make this a book that keeps the reader turning the pages. They will not be disappointed. Highly recommended!
A Gentleman and a Rogue
The Windsor Diaries Book Two
Stephanie Burkhart
2013 Gold Medal
200 Pages
Check current price
Romance - Historical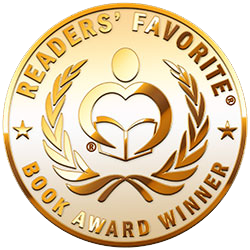 Reviewed By Trudi LoPreto for Readers' Favorite

"A Gentleman and a Rogue" by Stephanie Burkhart is a delightful historical romance. Edmund Windsor and his cousin Alice, along with Jonas Byron, return to 2011 and realize that the world is powered by gasoline and electricity instead of the better choice of compressed natural gas. They use a time machine to travel back again to 1855 in an effort to set the time line right. They are faced with romantic, ethical and practical matters as they try to influence the final decision Queen Victoria will make concerning the fuel of the future. Edmund once again meets the love of his life Keira. Keira is afraid to love Edmund and lose him once again to time travel. She spends most of her time working on a combustible natural gas engine to present to the Queen, while trying hard not to think of her love for Edmund. We find Jonas helping Keira's father build a windmill. Alice is there for her ideas on how to influence the Queen's decision, even if it means sabotaging all of the presentations but Keira's. Richard, Edmond's brother, is sent through the time machine to bring home those who belong in 2011. While in 1855 he also finds his true love and has many decisions to make.

"A Gentleman and a Rogue" is a good read. Stephanie Burkhardt transports us to Victorian England and as we read we wish we could stay there just a little longer. I was hooked in it and did not want it to end. "A Gentleman and a Rogue" is the second in a series. I did not read the first book but Burkhardt gives just enough information for me to understand what I had missed. I will definitely be reading book three. All of you romantic historical fans don't miss this one – it is a winner.
Lily of the Springs
Carole Bellacera
2013 Honorable Mention
474 Pages
Check current price
Romance - Historical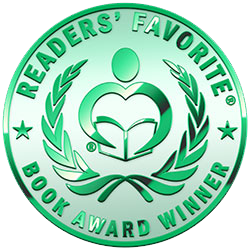 Reviewed By Trudi LoPreto for Readers' Favorite

"Lily of the Springs" by Carole Bellacera transports us back to the 1950s and 1960s with strong reminders of the morals, music, love and turbulence of the times. Lily lives in a small Kentucky town with her very strict Southern Baptist parents. Jake is the son of the trouble making Tatlow family. Jake and Lily have had a special bond since they were kids playing in the woods even though her daddy has told her to stay away from him. Lily has a fight with Chad, her high school boyfriend, and secretly turns to Jake for comfort. One night they go too far in the back seat of Jake's Plymouth and Lily soon finds out she is pregnant. An un-wed mom in 1950 is really BAD so Jake is forced to marry Lily against his wishes. Lily believes their love and the upcoming birth of the baby will make everything right. She works very hard at learning to be what she thinks is the perfect wife. Jake doesn't have to work at all to be the immature, drunken, moody, mean husband. The reader quickly becomes a supporter of Lily and feels compassion and sadness for all that Jake can have and is missing. They slowly work out some of their problems and others will always remain.

"Lily of the Springs" is a love story that is very real and very believable. Carole Bellacera has written a book that is hard to put down. I was hooked from page one until the startling ending. If you are a baby boomer and were part of the "Happy Days" you will be transported back, but all women will see something special in this book. "Lily of the Springs" is a five star success that could easily be made into an award winning great movie. I found myself emotionally attached to all of the characters and being pulled further and further into their lives. Carole Bellacera has been added to my favorite authors list.
Contact Author -