The Renegade Wife
Children of Empire Book 1
Caroline Warfield
2017 Finalist
328 Pages
Check current price
Romance - Historical
Reviewed By Heather Osborne for Readers' Favorite

The Renegade Wife by Caroline Warfield is a historical romance novel which takes the reader from the wilds of Canada to London society and back. Rand Wheatly wishes for nothing more than the sanctity of his cabin in the wilds of Canada, fleeing from a failed relationship and family betrayal. However, when he arrives, he finds a woman and her two children have taken up residence. At first Rand is livid, demanding they leave immediately, but he soon softens to Meggy Blair and her renegade family. As time passes, Rand learns of the reasons why Meggy fled her husband, and resolves to help the little family however he can. Yet, with a brutish Scottish soldier on their tail, Rand must return to England, and face demons of his past in order to find happiness with the woman he has come to love. Can he put his heart on the line again, not knowing what the end result might be?

I certainly was not expecting some of the turns in this novel, and that is what kept me fully engaged in the story from start to finish. I appreciated Miss Warfield's adherence to historical fact of the time, especially involving how a woman and her children were property upon marriage. It seems so antiquated to us now that a man could openly abuse his family and not face repercussions for it. Miss Warfield has carefully woven a plot around such constraints to create a beautifully written historical novel. The Renegade Wife by Caroline Warfield harkens back to the historical romance authors of old, and I gladly look forward to the next installment in her Children of Empire series!
The Soldier's Seed
Southern Skyes Book 1
Sharyn Bradford Lunn
2017 Finalist
280 Pages
Check current price
Romance - Historical
Reviewed By Rabia Tanveer for Readers' Favorite

The Soldier's Seed: Southern Skyes Book 1 by Sharyn Bradford Lunn is a story set deep in the rich, dynamic and very diverse history of Australia. Book 1 in the series follows Nicholas Thomas, who is a soldier in the New South Wales Corps. Nicholas is tired of his life and he does not really care for Sydney Town. Wanting a change, he takes it upon himself to start a new settlement where he wishes to find himself and create a path that he could follow and build his life on. However, it is not easy, especially when he has to face troubles that come with establishing your own settlement.

His real tests begin when he falls in love with a woman that he has no business falling in love with. She is a convict, he is a soldier, and there is no place in this land where he can live a happy life with her. Devastated and conflicted, he sets out on a path that leads him to tragedy. However, luck is on his side when he meets a beautiful woman who might be just what he needs. But will he give it a chance? Will he allow himself to love once again?

Set in the 1800s, the novel takes the reader to a time and a place that we are not familiar with, yet at the same time, Sharyn Bradford Lunn writes the novel in such a way that you feel like you are reading about your home. The characters are very well-developed, primarily because she did her research really well. She went deep into the history of this rich country and pulled off writing a novel that is thrilling, interesting, entertaining and simply marvelous. Brilliantly well-constructed!

Clayton's Honor
MK McClintock
2016 Finalist
602 Pages
Check current price
Romance - Historical
Reviewed By Rabia Tanveer for Readers' Favorite

Clayton's Honor by MK McClintock is a clean historical romance that will keep your heart beating and your palms sweating. Set in Ireland in 1892, the novel follows Anne Doyle. She lost her father in the war and her mother died of madness; she only has her younger sister and she would do anything for her, no matter what. Her life takes an unexpected turn when she witnesses a murder. Now she has to take help from the remaining family members and she must only go to the person she trusts.

Devon Clayton never really wanted a part of this. He loved the thrill of living on the edge; the danger and the adventure are the perks of his life that he enjoys the most. But when he is given the duty of protecting an innocent woman who witnessed a murder, he is tested beyond his imagination. His life has always been about duty to his country, but this little woman ignites feelings in him he never knew he had. When faced with a choice between duty and honor, which will he choose?

There is nothing I like more than a good romance with strong characters and a powerful storyline. This is part of a series and there are a few mentions of the previous novels, but nothing too complicated that will make you scratch your head. Anne's story is very powerful and Devon is a very compelling character. He is not scared of taking chances when it comes to his life, but when it comes to love he is headstrong. Nevertheless, I liked him, because his heart was always in the right place. This is definitely a novel that is going on my 'read again' shelf! A really good and smooth read!
Foliage
An International Banking Spy Thriller
Lorraine Evanoff
2016 Finalist
244 Pages
Check current price
Romance - Historical
Reviewed By Ray Simmons for Readers' Favorite

I find that women writers do emotions and relationships better than men, while men are great at plot, action, and suspense. Lorraine Evanoff excels at all aspects of writing. In Foliage: An International Banking Spy Thriller, the characters are well rounded, the action is crisp and realistic, and the plot is very believable and moves along at a sharp crisp pace. I found her portrayal of an American living and moving in international circles very accurate, and I have never read a better description of the jet setting lifestyle. But the thing I like most about Foliage is Louise Moscow. I even like her name. I was not really expecting a woman to be the heroine at the center of an international banking conspiracy. I don't know why it was such a surprise, but it was a surprise, and it turned out to be a pleasant one.

Louise is smart, very smart, and that is something I admire in a character. She needs that intelligence to outmaneuver the players of the international banking world. The bad guys are very well educated, cultured, and charming. They are also as ruthless and dedicated as an Afghan soldier. Foliage is huge in scope and history and some of the most momentous movements of our time go into creating a conspiracy that will shake the banking world. Names of institutions and people plucked from the headlines combine with superb writing to make Foliage and Louise Moscow something you will want to see more of in the future. If you want to know more about what lies behind those BCCI headlines you occasionally run across, read Foliage: An International Banking Spy Thriller.
To Tame the Wind
Agents of the Crown Book 0
Regan Walker
2016 Honorable Mention
294 Pages
Check current price
Romance - Historical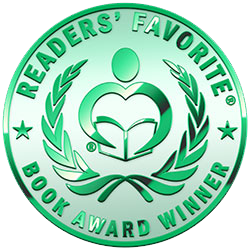 Reviewed By C.J. Anaya for Readers' Favorite

To Tame The Wind is a delightful historical romance set against the backdrop of a warring France and England, while the American Revolution comes to its eventual conclusion. Author Regan Walker develops an intriguing love story amidst rough seamen, handsome privateers, and dangerous pirates. Our journey begins with a kidnapping when privateer Simon Powell takes the beautiful Claire Donet as his captive, holding her ransom on his ship in exchange for his crew and schooner which was stolen by none other than Claire's father, Jean Donet, a French pirate.

Walker did a beautiful job in the opening of this book, pulling the reader in with a little intrigue as Claire sneaks out of a convent to see a masquerade. This choice leads to unhappy consequences which become the heart of her own internal conflicts. Powell's personal struggles involve a scandal surrounding his parentage and the need to feel loved and accepted, despite his unorthodox entry into society. Both strong-willed and stubborn individuals, Claire and Simon tend to butt heads in the most delicious ways imaginable. This captive scenario is so clever because it puts them at odds with one another, but their chemistry and underlying tension can't be denied. It's that tension that keeps you turning page after page to see what will develop next between Simon and Claire.

Wonderful historical facts are sprinkled in, giving the plot depth and texture without bogging down the story. The descriptions of the countryside are simple, effectively pulling you into the beauty that Walker must have seen for herself. I thought To Tame The Wind was beautifully written, a real swashbuckling adventure that will leave you feeling anxious to delve into more of Walker's heartwarming romances.
Back to Yesterday
Pamela Sparkman
2016 Bronze Medal
216 Pages
Check current price
Romance - Historical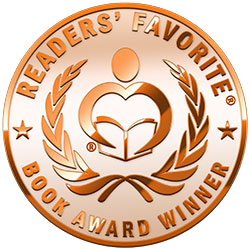 Reviewed By Trudi LoPreto for Readers' Favorite

I cannot find the words to describe the magnificent love story that is Back to Yesterday. Pamela Sparkman allowed me to share in the romance of Sophie and Charlie. I am along on the first time Charlie sees Sophie and instantly knows she is a very special girl. I read with envy and awe as Sophie changes from a scared young girl into a wise wife, mother, and grandmother. The time is 1943 and World War II is raging. Charlie is an air force pilot, Sophie is a waitress, and the story rotates between yesterday and today and the happy, sad, scary and life altering facts of both Charlie and Sophie. Back to Yesterday is a story that you must read yourself and to tell you any of the plot would be an injustice and would ruin an extraordinary story.

Back to Yesterday brought me into the lives of Sophie and Charles and I never wanted to leave. World War II was made so very real; as were the emotions of the girl waiting back home for her soldier to return. Pamela Sparkman's writing is amazing at creating characters that felt so real and so normal. Back to Yesterday is a pure and simple concept of boy meets girl, boy falls in love, and girl has doubts; plus a beautiful, detailed accounting of the hard times of war. I cannot encourage you enough to read this historical romance; it is by far and above the best book I have read in a very long time, and I believe you will think so too.
Echo from Mount Royal
Dave Riese
2016 Silver Medal
318 Pages
Check current price
Romance - Historical
Reviewed By Emily-Jane Hills Orford for Readers' Favorite

There is a story behind every photograph, especially a photograph of a lovely young girl standing on top of Mount Royal. Pierre knows this. He was part of the search and rescue team who searched the crash site of a passenger plane. That's where he found the photograph. He thought he recognized the young girl, but it didn't come back to him right away. Searching the passenger list of the downed plane, Pierre is able to deduce the identity of the girl, someone he met years ago at his family's cottage, someone who at the time was engaged to a friend of his, one of the passengers on the doomed plane.

Echo from Mount Royal is a tragedy. It's Rebecca's story; she's the young girl in the photograph. She doesn't know about the photograph's discovery and it's not until her grandson leads her through the confusing channels of the internet that she unravels a past that she would have wished to leave in the past. It's a love story, a poignant reminder of the fragility of life and how the pattern of one's life can change dramatically in just a blink of an eye. For Rebecca, this dramatic change was almost her undoing, as she came to realize that, "One cannot escape life. Whatever happens, one must endure."

Author Dave Riese has written a very moving romantic tragedy. His story begins almost like a memoir, a creative nonfiction story about a real person's life. Two stories overlap; Pierre, the search and rescuer who discovered the photograph in the wreckage of a passenger plane, and Rebecca, the romantic young girl who innocently treads a path towards heartbreak. The story is well paced as it grips the reader right from the beginning. A well crafted story.
Heather House
Witch of the Moors Book One
Carmen Caine
2016 Gold Medal
367 Pages
Check current price
Romance - Historical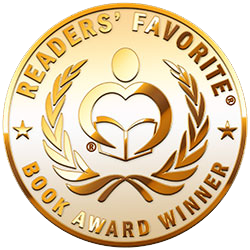 Reviewed By Melinda Hills for Readers' Favorite

Dreams foretelling the future rob Sorcha Cunningham of peace in this compelling Highland historical romance, Heather House: Witch of the Moors by Carmen Caine. Leaving the haven where she has grown up, Sorcha travels to the Montgomery clan where a Cunningham is the earl's wife. Instead of finding kinship, Sorcha becomes a servant, embroiled in the conspiracy to overthrow Robert Montgomery. Under the protection of Robert's handsome brother, Alec, Sorcha finally feels safe. She may have changed the course of the future, but the ringleader of the uprising, Hugh, is more devious than anyone suspected. Accused of witchcraft and taken to the king for a trial and execution, Sorcha almost gives up hope. Alec is determined, though, to save Sorcha's life, as well as bring Hugh to justice, in spite of the king's determination to follow Hugh's self-serving advice. Can Alec rally his clan to Sorcha's defense or will the underhanded Hugh succeed in destroying what the Montgomerys hold most dear?

Thrilling and compelling, Heather House: Witch of the Moors by Carmen Caine offers wonderful historical detail in an intense romance story. Vivid descriptions of people and places, along with natural dialog in a Highland dialect, make the story come alive so that you experience the longing, uncertainty, fear and relief just as the characters do. The story flows naturally with plenty of ups and downs, and provides a clear picture of the horrors experienced by women at the mercy of men with an agenda to hurt others simply by hinting at witchcraft. Great story! I felt as though I was living it along with the characters. This is certainly a book that is hard to put down, but the good news is that when you do, there is another volume waiting.
A Scandal to Remember
The Reckless Brides
Elizabeth Essex
2015 Finalist
384 Pages
Check current price
Romance - Historical
Reviewed By Rabia Tanveer for Readers' Favorite

A Scandal to Remember by Elizabeth Essex is about a dashing lieutenant and a conchologist who board the Tenacious for two different reasons, but come out of the journey with a gift beyond their imaginations. J.E. Burke, more commonly known as Jane, is a conchologist. She researches seashells and other colorful dwellers of the sea. But she does not get the credit she deserves. Her father takes all the credit and she is left behind the scenes. However, she has had enough. She takes matters into her own hands and joins Her Majesty's ship Tenacious to do her own research in her own time, and this time she will get the credit for her hard work.

When Lieutenant Charles Dance joined the crew of the Tenacious, he believed that this would be the easiest job he had ever done. After serving in the Royal Navy, this ship would be a piece of cake. But he has his work cut out for him. The crew is erratic, the captain is a drunk, and the ship is a death sentence for whoever wants to get aboard. To top it off, a beautiful spinster joins the crew and now he has to keep her safe from the sea and the lewd crew. Can the two of them keep their attraction in check and do their jobs? Or will they give in and fall hard in love?

A Scandal to Remember is vivacious and vivid. If you are not a big fan of the sea and all its glory, read this novel and you will fall in love with it. I particularly liked Jane, the way she took charge of the situation and stood up for her dreams was amazing. She was unfazed and determined: two qualities that make a strong character monumental. Enjoyable and adorable! Five stars.
Hidden Truths
Intertwined Souls Series Book 3
Mary D. Brooks
2015 Honorable Mention
Kindle Edition
Check current price
Romance - Historical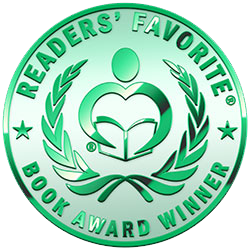 Reviewed By Rabia Tanveer for Readers' Favorite

Hidden Truths by Mary D. Brooks is the third installment in the Intertwined Series. Eva and Zoe are back and this time their lives are coming full circle. We started the story after World War II ended. Eva and Zoe met under the most peculiar circumstances, became friends, then lovers, and now they are partners. They are finally settled in their new life in Australia. They have come to terms with society. Eva and Zoe are not finding acceptance, but the tolerance of society is much better than a vicious demeanor.

After the end of the civil war, the Greek government asked all Greeks to return to their motherland and claim what is rightly theirs. Eva wants Zoe to return and get back what was hers, but Eva also has to return to Germany and face what is left of her beloved country and the people she loved. They understand that their way back is not going to be easy, especially after the bloody war, but they need to sort out their past before they can make a future together. Will their past friends and memories drive a wedge between the two lovers? Or will their love survive it all and win the battle against the past and the distance?

I said it before and I will say it again, Mary D. Brooks is a great writer. Brooks has managed to invent a set of characters that are strong women who do not need a man at their sides to help them in situations. Instead, they rely on their own strengths and their intelligence to survive and live a happy life. Eva and Zoe are true companions in every sense, and they know each other very well. They know that their love can only thrive if they fight and let go of the past. This is exactly what they did, but they did it together. No hypocrisy here and no deceptions. Another nice, clean romance that fills your heart. A wonderful novel!
Contact Author -