I Will Follow: To Eternity And Beyond
To Eternity And Beyond
Ju Ephraime
2017 Gold Medal
294 Pages
Check current price
Romance - Historical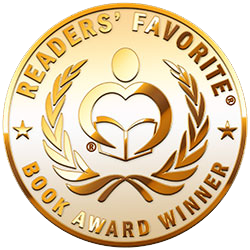 Catherine is living a dream life, rescued from an orphanage and married to her best friend. Life couldn't get any better. She is the envy of everyone in the little town where she lives. But it turns into a nightmare the day she is given the news that will change her life forever, and she watches in a state of shock, as her fairy tale life becomes a living hell on earth. For two years she exists, barely acknowledging one day from the next. Suddenly, without any warning, a stranger walks into her life, and found her in bed wearing nothing but her deceased husband shirt. And suddenly, everything is about to change. Is Catherine ready for the change, or is she still only living to die?Titus is only visiting the home of his brother-in-law's distant cousin. He isn't looking for a relationship; neither is he searching for love. Yet, they both find him, with no advanced warning. Titus is not one to succumb without a fight, and boy does he fight, but it seems the harder he fights, the more the force pushing him into Catherine's waiting arms fights back.
Back to Yesterday
Pamela Sparkman
2016 Bronze Medal
216 Pages
Check current price
Romance - Historical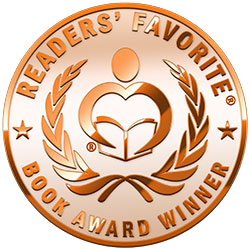 2018 Finalist IAN Book of the Year Awards for Historical Fiction and a Bronze Medal Winner for Historical Romance 2016 Readers' Favorite Book Awards

Everyone loves a good love story. The stories that make you feel warm all over. The kind that leaves you the slightest bit envious because the story belongs to someone else and not you. The stories that make your heart race and on the edge of pain and pleasure. Pain because your heart hurts and pleasure because your heart hurts. An unlikely combination, yet, that's the stuff good love stories are made of.

Ours could have been like that. We could have made a beautiful love story.
But when he was ready for that epic love story, I was afraid to fall in love, too hurt by my past to trust anyone. Then, when I was ready for the epic love story, he was gone.
And I was alone.
And the only thing I got was the pain.
It was time I told him the things that were in my heart but too afraid to say out loud.

I wrote the letter I needed to write and prayed it wasn't too late.

Dear Charlie,

You were right. I was wrong. I've never been more wrong in my life.
There - I said it.
I'll say it a million times if you just come back to me.
Come back to me. Please!

I was so wrong. I do love you.

Sophie
Heather House
Witch of the Moors Book One
Carmen Caine
2016 Gold Medal
367 Pages
Check current price
Romance - Historical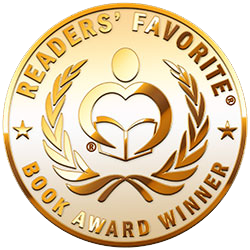 Heather House is a:
- Best Romance IPPY Gold Medal Winner!
- Historical Romance Readers' Favorite Gold Medal Winner!
- Benjamin Franklin Gold Medal Winner!


"Thrilling and compelling..." -- Readers' Favorite
Readers say "Captivating", "Riveting", and "A heartrending story you wish would never end" about "Heather House: Witch of the Moors", the latest Scottish Romance from Multiple Award-Winning and Bestselling Author, Carmen Caine!

Based on true, historical events.

Scotland, 1589 - As the spare for the heir, Alec Montgomery devoted his time to the pursuit of pleasure.

Lighthearted and fiercely loyal, Alec spent his days as his brother's right-hand man while avidly thwarting the matchmaking attempts of the king and his mother's desire that he join the priesthood. But on one stormy night, a mysterious crone and a chance meeting on the moors bring his fate full circle.

To escape a Montgomery raid as a wee lass, Sorcha Cunningham and her mother fled into the forest and stumbled upon the refuge of Heather House with its ancient stone circle. The dreams came to Sorcha that night, dreams that would portend the horrors of her future, forcing her to face a destiny written in the stars.

As the age-old feud between the Montgomery and Cunningham clans ignite, Alec and Sorcha walk a precipice of desire and danger as King James VI of Scotland ushers in the age of witch-hunting and the North Berwick Witch Trials threaten to rip them apart.

Echo from Mount Royal
Dave Riese
2016 Silver Medal
318 Pages
Check current price
Romance - Historical
1950s Montreal. A young woman from a working class, Catholic-Jewish family blindly falls in love with a handsome, wealthy, Jewish orthodox man. The courtship is a romantic dream, but class, religion and family secrets test their love, leading to a shocking, life-changing revelation. "A bittersweet story of love and loss set in one of the most colorful cities on the planet in its film-noirish heyday." - Peter Behrens, author of Law of Dreams and The O'Briens
To Tame the Wind
Agents of the Crown Book 0
Regan Walker
2016 Honorable Mention
294 Pages
Check current price
Romance - Historical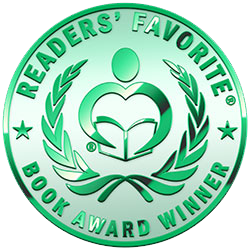 "A sea adventure like no other, a riveting romance!" Paris 1782…AN INNOCENT IS TAKEN All Claire Donet knew was the world inside the convent walls in Saint-Denis. She had no idea her beloved papa was a pirate. But when he seized Simon Powell's schooner, the English privateer decided to take the one thing his enemy held most dear... her. A BATTLE IS JOINED The waters between France and England roil with the clashes of Claire's father and her captor as the last year of the American Revolution rages on the sea, spies lurk in Paris and Claire's passion for the English captain rises. Winner of Romance Fiction in 2017 International Book Awards!
Clayton's Honor
MK McClintock
2016 Finalist
556 Pages
Check current price
Romance - Historical
On the wind swept shores of Ireland, a British Agent must leave behind duty to country for the sake of his honor. Anne Doyle lost her father to a foolish war and her mother to madness. Left with debt and an ancient family home, she struggles to keep the rest of her family together even as an enemy attempts to take them away. After witnessing a brutal murder, Anne must enlist aid from the only family she has left if she is to save those she loves. Devon Clayton had no intentions of leaving behind his life of adventure and danger, but when he is charged with protecting a witness and her family, he must choose between duty to the country he serves and a woman who tests his honor and willingness to change. Together they will discover that nothing is what it seems and that without honor, love and life are for nothing. The British Agent Historical Romantic Mystery Series: Book One - Alaina Claiborne Book Two - Blackwood Crossing Book Three - Clayton's Honor Setting: Victorian England and Ireland Sensuality Rating: PG
Foliage
An International Banking Spy Thriller
Lorraine Evanoff
2016 Finalist
264 Pages
Check current price
Romance - Historical
From award-winning author Lorraine Evanoff, Foliage is huge in scope and history. "It starts off fast and keeps you hooked. The series heroine Louise Moscow is sexy, brazen and fearless in business and in love." ~ Nelle L'Amour, New York Times Bestselling Author

Investment banker Louise Moscow loves her new career in late 1980s Paris. With a high-profile dream job wooing rich clientele, she enjoys the lavish lifestyle in a glamorous city. When she stumbles upon criminal activity at her company, the FBI and CIA force her to cooperate and bring down the murderous and underhanded bankers in what turns out to be one of the greatest scandals of the twentieth century.
A Scandal to Remember
The Reckless Brides
Elizabeth Essex
2015 Finalist
384 Pages
Check current price
Romance - Historical
The rules of courtship are swept out to sea when a shipwreck offers a Reckless Bride a true taste of paradise...
CAN A WHIRLWIND ROMANCE
In Elizabeth Essex's A Scandal to Remember, for too long, Miss Jane Burke's father has taken advantage of her painstaking research. Heading to the South Seas to make her own name as a scientist despite the crew's insistence that a woman aboard is bad luck, she isn't prepared to be championed by a handsome ship's officer who rouses longings inside her as wild as any storm...
LEAD TO A PROPER PROPOSAL?
For Lieutenant Charles Dance, a post on His Majesty's survey ship Tenacious is just one more dutiful rung on the ladder of his career. Even a headstrong bluestocking on board is less troubling than the ship's drunken captain-and the ferocious gales that drive the ship off course. Stranded on a remote island, passion blazes between them as hot as the sun, but it's Jane's love that Charles wants forever...
"A sophisticated blend of vivid historical detail, exquisite characterization, and delicious sexual tension." -USA Today bestselling author Julianne MacLean
Hidden Truths
Intertwined Souls Series Book 3
Mary D. Brooks
2015 Honorable Mention
320 Pages
Check current price
Romance - Historical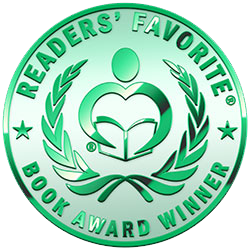 It's 1950 in Australia where Eva Muller and Zoe Lambros have found peace in a land that doesn't understand or tolerate their love. Their peace comes to an end when the brutal Greek Civil War ends and brings unwelcome news for Zoe. She must return to Greece to reclaim her family property or lose her inheritance. While Eva is worried Zoe will lose her birthright, Zoe fears the trip will expose Eva to the pain of revisiting Larissa, the town that almost killed her during World War II. They are aware that the journey home will be filled with painful memories that have haunted them for years.

Their journey to Greece is one of anticipation and fear as they board the ship to take them back. A fortuitous job opening on the ship for Eva gives her the opportunity to make their journey a far more comfortable passage but their mysterious benefactor takes an unexpected interest in them - an interest that is more than what it seems.

While in Larissa, Eva and Zoe find themselves back to where they first met and the town is living up to it's reputation for unwanted surprises when a woman from Eva's past is revealed -- a woman with extraordinary paranormal powers of visions through time. Who really is this woman? How could she foresee events so far into the future? What are the implications for Eva and her future with Zoe?

Pick up a copy of Hidden Truths where the emotionally overwhelming journey home for Eva and Zoe tests their resilience, strength and love. It's a story of new friendships, love, family and discovery in this historical lesbian romance imbued with urban fantasy and mystery.

Awards:
- Honorable Mention in Historical Romance 2015 Readers' Favorite Awards
Where Shadows Linger
Intertwined Souls Series Book 2
Mary D. Brooks
2015 Bronze Medal
302 Pages
Check current price
Romance - Historical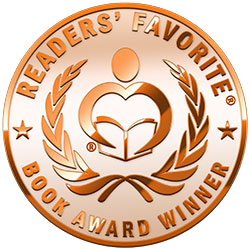 Bronze Award Winner - Historical Romance 2015 Readers' Favorite Awards

Only love, courage and reliance on each other will allow Eva and Zoe to overcome the shadows from their past that threatens the life they have made in the new country.

Eva Muller and Zoe Lambros flee to Australia seeking refuge from World War II ravaged Greece. They struggle in an intolerant society whilst dealing with their haunted war-time memories and hiding their forbidden love. With the horrors of the war behind them, Eva and Zoe forge a new life together. The war is over but the shadows from their past emerge to shatter their peace and endanger their lives. They are about to find out the hard way that moving thousands of miles away does not protect them from those that wish them harm.

Discover two incredible women who have endured whatever fate has thrown at them and meet every obstacle with courage, strength and reliance on each other.
Contact Author -