Winter of Solace
The Executioner Knights Book 5
Kathryn Le Veque
2021 Gold Medal
384 Pages
Check current price
Romance - Historical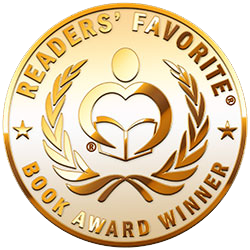 Reviewed by Jennifer Ibiam for Readers' Favorite

Winter of Solace by Kathryn Le Veque is a medieval romance set in England. William Marshal was the most powerful man in England, after the king. He had a fleet of elite commanders, and the best of them was Sir Caius d'Avignon. Caius was named the Britannia Viper because of his swift, accurate, and deadly strike. Marshal sent Caius and his army to help his niece Alice's husband subdue Hawkstone Castle. Covington de Wrenville, Alice's husband, alleged that the Thoringtons, the owners of Hawkstone, were loyal to France. When Caius got there and realized that Covington was not only a liar but a greedy murderer too, he became conflicted. Then he set eyes on the Thorington beauty named Emelisse. Caius will be caught in a battle between duty and love, with honor as the referee.

Winter of Solace by Kathryn Le Veque is the fifth installment of The Executioner Knights series. It's a mighty tale of honor, love, scheming, sacrifice, bravery, and survival. This is an exquisite story, but the road to good times is not without thorns; Alice and Emelisse will agree with me. Winter of Solace has a fantastic plot and an engaging storyline that sucked me in. Greed, getting ahead through marriage, and land grabbing have been a thing for centuries. These parameters made the novel relatable. Also, it was fast-paced with plenty of action so that it felt like a movie. I applaud Kathryn's effort on character development as all the knights were my favorites, including Hallam. Little William brought so much joy that I can't wait to read how he turned out. I enjoyed reading this book, and I hope the author writes more.
The Gangster's Kiss
Love is a Dangerous Thing Volume 1
Ginger Ring
2020 Finalist
248 Pages
Check current price
Romance - Historical
Reviewed by Susan Sewell for Readers' Favorite

While searching for his errant sister in America, an Irishman finds himself working for gangsters in the enthralling historical romance novel, The Gangster's Kiss (Love is a Dangerous Thing, Volume 1) by Ginger Ring. After his sister Eryn ran away to America, John O'Malley leaves Ireland to find her. When John stops to assist the County Judge, who is ill, and escorts him to the doctor, he impresses the Judge's son, the local Sheriff. Concerned for his sister Grace's safety, Sheriff Daniel offers John a job guarding her. Needing money to continue his search for Eryn, John accepts the position. Undeterred from his original objective, John watches over Grace while he continues his search for his missing sister. Can John protect Grace? Will his new responsibility to Grace ruin his chances of ever finding his sister?

Set in the late 1920s, The Gangster's Kiss (Love is a Dangerous Thing, Volume 1) by Ginger Ring is a suspenseful novel filled with romance and intrigue. I enjoyed the main protagonists' bantering and sparring as their relationship formed. Their forbidden romance added intensity and drama to the story. Grace's sympathy for John's mission was admirable, and their blossoming relationship was enchanting. The story flows smoothly, and while some aspects of the plot remain unfinished, it comes to a satisfying conclusion. Containing an entertaining plot combined with historical elements, interesting characters, and an intriguing storyline, this novel is bound to thrill fans of the Miss Fisher novels. I recommend this book to adult readers as it contains mature elements.
Songbird
The Songbird Story - Book One
Julia Bell
2020 Finalist
395 Pages
Check current price
Romance - Historical
Reviewed by Emily-Jane Hills Orford for Readers' Favorite

"I was twenty-one years old when I sold my baby." A powerful admittance from a young woman, Isabelle. There may be all kinds of reasons why someone would sell their baby, but Isabelle's story is unique. Coming from a working-class background in the late nineteenth century, Isabelle had one dream; to sing opera at Covent Garden in London. She had a beautiful voice and she knew she was opera material. But, first, she needed to study music at the Royal Academy. Without a scholarship and only a small income from teaching music and a young boy to care for (she was already a widow, her husband having died in a mining accident), she didn't have the means to pursue her dreams. That is until Mrs. Holland placed the advertisement and Isabelle answered.

Julia Bell's romance novel, Songbird: The Songbird Story Book One, is a passionate story of one woman's quest. The story is written in the first-person narrative, from Isabelle's point of view, and reads like an autobiography filled with first-hand experiences and compelling passages of dialogue. The plot follows Isabelle's career as she makes the difficult decision which helps fund her training until she meets again the couple who purchased her baby. It sounds cold, but worse things have happened throughout history. This story isn't one to condemn a woman's decision, but rather to help her come to terms with it and to live her life to the fullest, even if the regrets remain buried deep in her memories. The author knows her music, her history, and provides the reader with a powerful sense of place as the setting is well developed. A fascinating historical read from that intense first line that catches the reader's attention: "I was twenty-one years old when I sold my baby." As first lines go, this one's a clincher.
The Forgotten Duke
Diamonds In The Rough Book 5
Sophie Barnes
2020 Honorable Mention
388 Pages
Check current price
Romance - Historical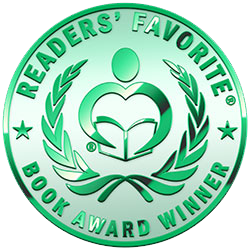 Reviewed by Maureen Dangarembizi for Readers' Favorite

The Forgotten Duke: Diamonds In The Rough, Book 5 is a historical romance by Sophie Barnes. The year is 1820 in London, England. Eighteen-year-old Lady Regina Berkly knew she'd have to one day marry for advantage and possibly find love later. But her dreams are dashed when her father, the Earl of Hedgewick, arranges a sudden marriage for her with a cripple. The marriage would be advantageous but a future disaster, no matter how she looks at it. Left with no choice, she defies her parent and runs into the slums and into the arms of Carlton Guthrie, the Scoundrel of St Giles. The man has a wicked reputation, no doubt with good reason. But Regina has few options if she's to avoid an unhappy marriage. It comes as a surprise when Guthrie offers her his assistance.

Sophie Barnes is a talented author who brings romance to brilliant life in this historical novel. There is nothing like an anti-hero who struggles with doing the right thing. Guthrie has this twenty-year-old vendetta that he's sacrificed so much for. The last thing he wants is to fall in love with the enemy's daughter. I had some hilarious moments as Guthrie's crew did some unorthodox matchmaking. I really loved the secondary characters and the sub-plot that came with them. Lady Regina wasn't a silly heroine but the kind of girl with reckless courage. She digs and digs until she finally uncovers Guthrie's golden core. For anyone looking for an intense and absorbing romance, The Forgotten Duke is the book for you.
Taming Jenna
Sensuous Western Historical Romance
Charlene Raddon
2020 Bronze Medal
Kindle Edition
Check current price
Romance - Historical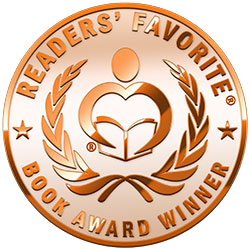 Reviewed by Romuald Dzemo for Readers' Favorite

Taming Jenna: Sensuous Western Historical Romance by Charlene Raddon is an engaging romance with strong hints of the Western genre. Jenna Leigh Whittington and Branch McCauley are two fascinating characters, and in a normal set-up, it would be hard for them to be together. Jenna grew up abandoned by her father at the young age of seven and throughout her life, she'd learned to depend on herself and to handle a gun; a tough girl who knows that men should be kept at bay. But all that changes when she meets McCauley, a guy who knows just what it takes to tempt and turn any woman on. While McCauley has his misgivings about a young woman capable of wielding a gun like Jenna, he finds her irresistible. The only problem is that she is not a pushover. Can he tame her?

Charlene Raddon is a great storyteller and her handling of character is impeccable. The background of the characters is well-written and it is easy for readers to understand how Jenna came to be the strong-willed, self-reliant, and confident woman that she is. The emotions of the characters are well-explored and readers can easily identify with them. The author has created a powerful conflict by writing characters that are strong and flawed, and I enjoyed the struggle as both McCauley and Jenna fought to prove they can't bend their will to the other. The prose is impeccably good, littered with beautiful descriptions, and imagery that is very reminiscent of the Wild West. Taming Jenna: Sensuous Western Historical Romance is emotionally intense, packed with action, and sensuality. It provides an absorbing reading experience for fans of romance.
The Earl's Daughter
A Regency Romance
Laura Beers
2020 Silver Medal
286 Pages
Check current price
Romance - Historical
Reviewed by Bernadette Diane Anderson for Readers' Favorite

In this delightful Regency romance, author Laura Beers tells a story based in the 1830s when station, position, and money meant everything and love nothing to the rich members of society in England. Where you came from and how you got there normally dictated where you were going, how you would be treated, and what type of future you could look forward to. Laura Beers' story, The Earl's Daughter: A Regency Romance, tells of a girl of title abandoned at birth to be cared for by family members and later a unique finishing school. She has been taught many good lessons in life that will help her in adulthood in a hard, cruel society but which leave her lacking when it comes to family greed and vengeance.

Several characters play strong roles in this story but two of them take center stage. Lord Hudson and Lady Charlotte meet under strange circumstances and, through various trials and many self-examining battles, they fight hard to keep the other interested in them and pursue ways to make love win the day. Opponents along with enthusiasts make their journey long and arduous. Does love prevail or fail in this gentle, yet at times heartwarming Regency romance?

Laura Beers' knowledge of the time period is very evident in this detailed story of The Earl's Daughter. How people interacted with each other draws all readers into their society, time, and place. It gives a feeling of belonging in a time gone by when one's place in life was well defined. You are drawn in by the need for love to prevail and happiness finally to be achieved by two characters who deserve it. Gently written with a good romantic story and a sting in its tail, plus a thrilling last resort move make this a great read for lovers of the Regency era and newcomers to the genre alike.

Starless
The Executioner Knights Book 3
Kathryn Le Veque
2020 Gold Medal
240 Pages
Check current price
Romance - Historical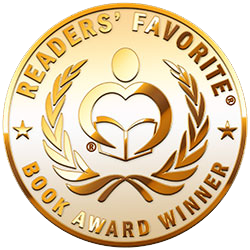 Reviewed by Peggy Jo Wipf for Readers' Favorite

Kathryn Le Veque has created a world of immense danger, reigning turmoil, and skilled warriors that step up to conquer rebellion. In Starless: The Executioner Knights Book 3, two such warriors have acknowledged that the competitive spark between them has changed to a different kind of spark. Achilles de Dere is an aggressive Executioner Knight that finds Susanna de Tiegh frustrating and headstrong. Susanna will not put up with Achilles' bullying and arrogance. These two fought throughout The Mountain Dark (book 2 of Executioner Knights) until Susanna is wounded during a battle and Achilles nurses her back to health. Now they explore their changing affection in their own way, which is awkward for warriors. They take Susanna to heal at her brother's castle, but Achilles realizes later he may have just sent her to her death.
 
With the skill of a veteran author, Kathryn Le Veque ties several of her books and characters together. Starless seizes the reader's attention from the very beginning as Achilles and Susanna are so used to being aggressive, but now they are traveling down unfamiliar territory in a relationship. The storyline is intriguing as danger is never far from them, but now they have something to lose. The pace quickens as enemies of the throne are in the most unexpected places, forcing them against each other. Overall, I loved the thrill of a blossoming new romance, yet the suspense of a hidden enemy and unspecified danger makes this novel an absolute must-read. No wonder Kathryn Le Veque is a bestseller; she enchants her readers with a kingdom that is more realistic than the history books.
The Charity of a Viscount
Linda Rae Sande
2019 Finalist
326 Pages
Check current price
Romance - Historical
Reviewed by Peggy Jo Wipf for Readers' Favorite

The Charity of a Viscount captures the nobility of historical Britain in this sweet romance between a widow and a widower. Linda Rae Sande adds this book to her growing collection of romance novels. Viscount Marcus Lancaster is a dreamer and his favorite dream is about his first love as a teenager. He has completed his mourning time for his wife just as his daughter prepares for her coming-out. Charity has moved back to London and finds her late husband has left her with very little provision to live on. Taking a job as an official matchmaker for wounded soldiers allows her to earn a living while giving hope and finding love for those who are limited in their connections. Marcus pursues Charity as he sees his dreams are finally within reach, but sometimes his dreams impede actuality and Charity struggles with his view of reality.
 
The Charity of a Viscount is built around the fact that Marcus seeks the woman whom he can't have, while Charity is content finding love for others. The plot seems simple until Marcus's daydreams impede reality. The story rotates between Marcus and Charity, giving the reader a better understanding of the story. The characters don't disappoint as their insecurities often override the sensible thing to do and their position in society dictates their actions. Linda Rae Sande weaves humor within this story, keeping the reader entertained with their actions, which I enjoyed. Linda Rae Sande is a captivating author who specializes in bringing out a romance in the most unlikely places.  Her list of books in this genre will give the reader more books to enjoy after finishing this one.
Lady Ellen
The Adventures of Lady Ellen Montagu Volume 1
J.G. MacLeod
2019 Honorable Mention
Kindle Edition
Check current price
Romance - Historical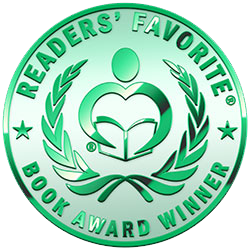 Reviewed by Maria Beltran for Readers' Favorite

Lady Ellen: The Adventures of Lady Ellen Montagu, Volume 1 by J.G. MacLeod is a historical romance novel set in the Victorian era in Ireland. A nineteen-year-old Irish aristocrat, Ellen Montagu, daughter of the Duke of Manchester, is introduced to an exciting social life of lavish balls and the rituals of Victorian courtship. Falling in love with Lord Cormac Guinness of Ardilaun, she soon finds out that her father has different plans for her. As a result, Lady Ellen is presented with a dilemma; that of following her heart and being exiled to the Aran Islands or marrying a man she doesn't love.

Lady Ellen: The Adventures of Lady Ellen Montagu is a journey back to the Victorian era in the Emerald Isle that is Ireland. Author J.G. Macleod includes vivid and picturesque details as she takes us along on a young woman's exciting journey that is a life of domestic conflict and forbidden love. For many modern women, it is very hard to imagine a time when women had very little control of their lives as it was the master of the house that decided for them. In spite of this, the beautiful and intelligent Lady Ellen is a character that is easy to empathize with because, like any woman, modern or otherwise, she tries to find happiness and fulfillment in life despite all the hardships that she encounters. This novel is a very engaging read!
The Matrimonial Advertisement
Parish Orphans of Devon, Book 1
Mimi Matthews
2019 Honorable Mention
348 Pages
Check current price
Romance - Historical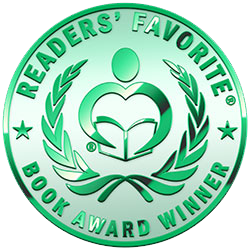 Reviewed by Ankita Shukla for Readers' Favorite

The first book in Parish Orphans of Devon series by Mimi Matthews, The Matrimonial Advertisement is a Victorian romance in all its glory. Justin Thornhill has known only the language of vengeance throughout his life. Since he served as a captain during the uprising in India, he has been more in touch with violence than romance. He has become a gruff and grim man who has neither time nor interest, mostly interest, to woo a woman. However, his well wishers suggest that he requires a woman in his life. Since the time he owned Greyfriar's Abbey, his reputation with the villagers has not been something to boast about. Moreover, his household seems to work as a repellent of servants. The only logical solution to these problems appears to be the presence of a woman in the abbey. Considering the fact that he is not willing to put any effort in romance, his steward and his lawyer, who also happens to be his good friend, decide to place a matrimonial advertisement in the newspapers. This marriage, to Justin, is only a business deal and there has to be no scope for romance on any level; however, when Helena Reynolds responds to the ad and makes an appearance for the interview, he knows she is too good to be with him. Helena, on the other hand, knows that marrying Justin is her only chance of quitting her miserable life in London.

The author has done an outstanding job of merging a significant historical incident and the unjust incarceration of sane people into the asylums for greed or other reason with Victorian romance. During British rule in India, something very tragic occurred in Cawnpore in '57 that affected many lives forever. The talent with which the author has included that part in the plot is praiseworthy. Mimi Matthews definitely knows how to present historical facts effectively and without sounding bookish. With carefully chosen words and formal conversations among the characters, this is a delightful treat for Jane Austen and historical fiction fans. Justin's gradual shift from bad-tempered to a kind man has made this an engaging read. Helena is more than just a damsel in distress. She makes plans to end her misery and does not waiver from them. Although she is seeking a kind man who will keep her safe, she is not entirely dependent on any man. All she needs is a little push from her loved ones and then she is ready to face her tormentor. The plot is filled with twists that kept me glued to the seat. I enjoyed every second spent reading The Matrimonial Advertisement by Mimi Matthews.
Contact Author -