Satyr's Son
A Georgian Historical Romance (Roxton Family Saga Book 5)
Lucinda Brant
2018 Silver Medal
454 Pages
Check current price
Romance - Historical
Reviewed By Divine Zape for Readers' Favorite

Satyr's Son: A Georgian Historical Romance is book five in the Roxton Family Saga by Lucinda Brant, a compelling historical romance with memorable characters and a great plot. The setting is London, in 1786, and Lord Henri-Antoine is back from a Grand Tour to a life of ease, but he is afflicted with a dreadful illness. He meets Lisa Crisp, an intelligent, sharp-witted, but penniless orphan, under very strange circumstances. She is a woman who fights against poverty by offering her services to the poor. At a wedding that they both attend, Henri makes Lisa an unusual offer, but she accepts it and thus begins a romantic tale that will transport readers to the heights of delight and keep them mesmerized.

The novel is well-written and its unabashed emotion, coupled with the unexpected plot turns, will have readers' eyes filled with tears of joy. Lucinda Brant injects a lot of humanity into her characters and readers can easily connect to them. The novel offers very subtle lessons in the art of love and hope, opening readers' hearts to the mystery of attraction and how true love can transform one's destiny. Satyr's Son: A Georgian Historical Romance features a great plot, fast-paced and intricately woven with surprises that no one would see coming. The setting has great historical references, well-imagined and written with mastery. The glowing moments of tenderness were the best part of this novel for me and I loved the crisp and powerful writing. This one is a masterpiece, a delightful read in its genre.

Black Widow
A Spellbound Regency Novel
Lucy Leroux
2018 Gold Medal
274 Pages
Check current price
Romance - Historical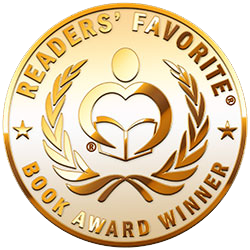 Reviewed By Christian Sia for Readers' Favorite

Regency, the paranormal, and mystery are all woven seamlessly into a spellbinding historical romance that will surely delight any reader. Black Widow by Lucy Leroux is Book Two in A Spellbound Regency Novel series and it follows the story of Amelia Montgomery and Gideon Wells, the Earl of Flint. Amelia is shocked when she discovers her husband, Martin, dead and blood all over the place. Every finger is pointing at her and Lord Worthing. Her husband's cousin, Gideon Wells, returns home after working at the War Office and is determined to prove that Amelia is to blame for the death of his cousin. He plans to make sure she pays for it. Then when he meets Amelia, he feels an irresistible desire for her and, before long, he understands that both of them are in more danger than anything he thought he could do to her. Does he have the courage to risk all for love or will he leave Amelia alone?

Lucy Leroux has just become one of my favorite authors and I must say that I enjoyed the different aspects of her tale — the awesome writing, the expert character handling, the unpredictable plot lines, and the vivid setting. Her characters are three-dimensional and readers will enjoy the way they evolve through the conflict. The author knows how to use appearance versus reality to create a sense of mystery and enhance the suspense in the story. The characters are fleshed out and the backstory is intelligently handled. Black Widow is a real page-turner, filled with drama and a conflict that escalates in ways no one could see coming. I simply loved it.

The Soldier's Seed
Southern Skyes Book 1
Sharyn Bradford Lunn
2017 Finalist
280 Pages
Check current price
Romance - Historical
Reviewed By Rabia Tanveer for Readers' Favorite

The Soldier's Seed: Southern Skyes Book 1 by Sharyn Bradford Lunn is a story set deep in the rich, dynamic and very diverse history of Australia. Book 1 in the series follows Nicholas Thomas, who is a soldier in the New South Wales Corps. Nicholas is tired of his life and he does not really care for Sydney Town. Wanting a change, he takes it upon himself to start a new settlement where he wishes to find himself and create a path that he could follow and build his life on. However, it is not easy, especially when he has to face troubles that come with establishing your own settlement.

His real tests begin when he falls in love with a woman that he has no business falling in love with. She is a convict, he is a soldier, and there is no place in this land where he can live a happy life with her. Devastated and conflicted, he sets out on a path that leads him to tragedy. However, luck is on his side when he meets a beautiful woman who might be just what he needs. But will he give it a chance? Will he allow himself to love once again?

Set in the 1800s, the novel takes the reader to a time and a place that we are not familiar with, yet at the same time, Sharyn Bradford Lunn writes the novel in such a way that you feel like you are reading about your home. The characters are very well-developed, primarily because she did her research really well. She went deep into the history of this rich country and pulled off writing a novel that is thrilling, interesting, entertaining and simply marvelous. Brilliantly well-constructed!

The Renegade Wife
Children of Empire Book 1
Caroline Warfield
2017 Finalist
328 Pages
Check current price
Romance - Historical
Reviewed By Heather Osborne for Readers' Favorite

The Renegade Wife by Caroline Warfield is a historical romance novel which takes the reader from the wilds of Canada to London society and back. Rand Wheatly wishes for nothing more than the sanctity of his cabin in the wilds of Canada, fleeing from a failed relationship and family betrayal. However, when he arrives, he finds a woman and her two children have taken up residence. At first Rand is livid, demanding they leave immediately, but he soon softens to Meggy Blair and her renegade family. As time passes, Rand learns of the reasons why Meggy fled her husband, and resolves to help the little family however he can. Yet, with a brutish Scottish soldier on their tail, Rand must return to England, and face demons of his past in order to find happiness with the woman he has come to love. Can he put his heart on the line again, not knowing what the end result might be?

I certainly was not expecting some of the turns in this novel, and that is what kept me fully engaged in the story from start to finish. I appreciated Miss Warfield's adherence to historical fact of the time, especially involving how a woman and her children were property upon marriage. It seems so antiquated to us now that a man could openly abuse his family and not face repercussions for it. Miss Warfield has carefully woven a plot around such constraints to create a beautifully written historical novel. The Renegade Wife by Caroline Warfield harkens back to the historical romance authors of old, and I gladly look forward to the next installment in her Children of Empire series!
I Close My Eyes
Regina Puckett
2017 Finalist
182 Pages
Check current price
Romance - Historical
Reviewed By Rabia Tanveer for Readers' Favorite

I Close My Eyes by Regina Puckett is a fantastic historical romance that you will love. I am a huge fan of Regina Puckett and her brand of writing; she is brilliant with her characterizations and how she builds the story. I Close My Eyes is the perfect Regina Puckett novel, the characters are wonderful, the story is fast paced and the plot is wonderfully constructed. I loved the setting and the main protagonists; they were wholesome and very human, which is a specialty of this wonderful writer. They had a wonderful chemistry that blossomed with time and developed right in front of our eyes.

The story follows two very different, yet similar people. The Duke of Greystone, Phillip, is really not looking for a wife and he is not really ready for one. Lady Jane, the daughter of the Duke of Rutherford, just wants some peace and quiet so that she can regroup and go back to the ball. She had no idea that the room she chooses to hide in was already occupied by Phillip. What happens next is their story that unfolds from that one room. Phillip is intense while Jane is looking for a future in which she will have the happiness she has always craved. But can they find what they are looking for in each other?

What more can I say about this novel? I truly enjoyed Phillip's development; he grew and learnt to love with all his heart and soul. Jane changed as well, she learnt to bend the right way and she opened her heart to the future she deserved. They both learnt together and they loved together. I Close My Eyes is yet another amazing novel by this remarkable writer!

You're the Rogue That I Want
Rogues of Redmere, Book 1
Samantha Holt
2017 Finalist
226 Pages
Check current price
Romance - Historical
Reviewed By Rosie Malezer for Readers' Favorite

You're the Rogue That I Want is the first book in the Rogues of Redmere series, written by Samantha Holt. Red is a smuggler who lives and works by his own rules. When Hannah St. John meets with him in a bar, he is anything but impressed with the woman who seeks his assistance in smuggling an ancient Egyptian artifact across the border. Although he first rejects her request, Red and Hannah inadvertently cross paths again, which ultimately leads Red to bend to her wishes. Little does Hannah realize that Red is, in fact, of royal blood, nor does Hannah know that the stone they are carting is cursed. With both feeling an inexplicable desire for each other, it is just a matter of time before they bend to each other's wills.

Samantha Holt's intricate tale of a rogue-smuggler of title is more charming than not. Initially loathing each other, Hannah and Red are glad to finally part ways after their first meeting, but it is not long before they are pulled back towards each other, in order to smuggle an artifact over the border and into her father's hands. I liked how Hannah thought Red to be a low-life bum, smuggling goods in order to make ends meet, only to find out that he was titled and did it for adventure, and nothing more. As each member of Red's crew becomes ill, blaming the curse of an artifact for their ailments, it is not long before Red and Hannah are forced to work with each other, one on one, to get the job done. Red's longing for Hannah is overridden by his desire to get back to his men, but he is inexplicably lured back into her company by an invisible pull, as Hannah inadvertently steals his heart in every possible way. I quite enjoyed You're the Rogue That I Want, and recommend it to fans of mystery, madness and mayhem, which is embroiled in a love that will withstand all that gets in its way.
Heart of the Highlands: The Beast (Protectors of the Crown Book 1)
The Beast
April Holthaus
2017 Honorable Mention
326 Pages
Check current price
Romance - Historical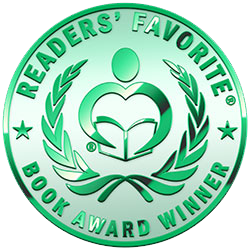 Reviewed By K.C. Finn for Readers' Favorite

Heart of the Highlands: The Beast is a historical romance novel by April Holthaus set in the wild lands of medieval Scotland. Part one in the Protectors of the Crown series, the novel weaves the expected intense romantic action into an unexpectedly intriguing political landscape. The Protectors of the Crown are allied to King James V of Scotland and are set to work against the burgeoning threat of English invasion. One such warrior is the Beast, our hero Ian MacKay, who captures nineteen-year-old Keira Sinclair when she is on her way to marry her betrothed, a powerful man whom she doesn't love. Amidst the war and threat all around them, this unlikely pair first find attraction, then love despite their differences.

Romance fans will find very little to complain about in Heart of the Highlands: The Beast, as author April Holthaus displays a split-perspective narrative which follows both Ian and Keira through their gamut of emotions. The Highlands of Scotland are beautifully described and the political plot between the clans and the warriors is well developed and credible, grounding the whole romantic storyline in a place that feels real. I particularly enjoyed Holthaus's use of dialogue to make the broad Scots' accents stand out, and the fact that Keira was a feisty heroine rather than a passive one. Overall, The Beast was a highly enjoyable romance, and I'd recommend it to any reader looking for a lavish, imaginative and high-quality story to lose themselves in for a while.
No Good Deed
Intertwined Souls Series, Book 5
Mary D. Brooks
2017 Bronze Medal
464 Pages
Check current price
Romance - Historical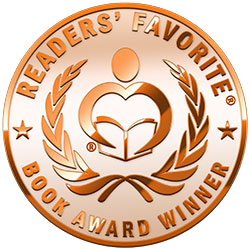 Reviewed By Jack Magnus for Readers' Favorite

No Good Deed: Intertwined Souls Series, Book 5 is an historical fantasy written by Mary D. Brooks. While this is the fifth book in the Intertwined Souls Series, the author includes enough background information to enable readers to enjoy No Good Deed on its own. The story is set in the early 1950s, in the aftermath of the Second World War. Eva and Zoe Lambros have returned to Sydney, Australia, after their involvement in the resistance. Eva has learned to her surprise that she is the heir to a considerable fortune, including the Muller family industry which she will head along with her uncle. The two women have been trying to begin a family; however, Zoe has not succeeded in becoming pregnant, and adoption is becoming something they are reluctantly considering. When a freak accident at Eva's workplace leaves her with a fractured skull and comatose, any other considerations are dropped as Zoe and the rest of their family wait for her recovery.

Mary D. Brooks' historical fantasy, No Good Deed: Intertwined Souls Series, Book 5 is well-written, impeccably researched and absorbing. I was most impressed by the author's ability to weave the women's story in with the historical backdrop of the war and the Nuremberg Trials. The flowering and impact of Eva's paranormal gifts, which have been passed along through her family for generations, is described in a sobering fashion with the past stories of her and her aunt's electro-shock therapy sessions in German asylums for the condition, adding another grim reminder of the costs of being considered 'different' at that time in history. No Good Deed is a family saga that will delight fantasy and historical novel buffs alike. It's highly recommended.
Proud Mary
A Georgian Historical Romance (Roxton Family Saga Book 5)
Lucinda Brant
2017 Silver Medal
478 Pages
Check current price
Romance - Historical
Reviewed By Ruffina Oserio for Readers' Favorite

Proud Mary: A Georgian Historical Romance by Lucinda Brant is the fifth book in the Roxton Family Saga, a historical romance that is every bit as dramatic as it is entertaining. This is a story that will transport the reader into the exciting world of the nobility and the traditions that have existed through time and history. Lady Mary Cavendish is a widow and she is penniless, a woman of noble birth — daughter of an earl and great-granddaughter to a Stuart king — and she has nothing but her pride and beauty to live for. While pressure increases for her to remarry, she doesn't seem to give it much thought. But then country squire Christopher Bryce, her neighbor, has loved her silently for so long. Can he be any match for her, in spite of their class differences? Will Mary do what her heart tells her or follow the whims of tradition?

This is a historical romance that features family intrigue, dark secrets, love and romance, and a conflict that will have readers hooked from the beginning to the very end of the story. Although this is the fifth book in this family saga, it is the first I have read and it reads so well as a standalone story. It was a fun read for a number of reasons. First, the language is impeccable and it captures the soul and spirit of the historical setting beautifully. Lucinda Brant has a unique phraseology that will thrill readers. Second, the characters are wonderfully imagined and they are easy to connect with; they are well-developed and exciting. It was fun exploring the inner workings of their hearts. Third, the conflict is masterfully developed so that it holds the plot together and makes it a really fast read. Proud Mary: A Georgian Historical Romance had me mesmerized and enmeshed in the read until I was done. I fell in love with the characters.

I Will Follow: To Eternity And Beyond
To Eternity And Beyond
Ju Ephraime
2017 Gold Medal
294 Pages
Check current price
Romance - Historical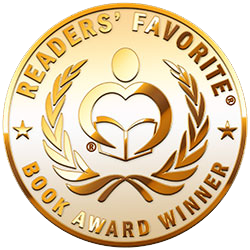 Reviewed By Jack Magnus for Readers' Favorite

I Will Follow: To Eternity And Beyond is an historical romance written by Ju Ephraime. Growing up in an orphanage run by the nuns was a lonely experience for Catherine. She didn't seem to have anything in common with the other children living there, and the nuns were preoccupied with their devotions and caring for the children. One thing that bothered her the most was the fact that on holidays, when all the other orphans had relatives to visit, she was always the one to stay at the home. She wondered who her parents were and what happened to them. She also wondered why they didn't keep her. Catherine had plenty of work at the home to keep her busy from sunup to sundown, but what she enjoyed most was preparing herbal concoctions and remedies under the tutelage of Mother Agnes. When she could, Catherine would escape the confines of the home and walk for hours. She loved animals, and they seemed to respond in kind to her as she made her way through woods and fields. One day, as she was trying to catch a particular little rabbit she hope to make into a pet, she veered into the dirt path just as a car was roaring past. The driver swerved to miss her, but the bumper still clipped her, throwing her into the woods. She woke to find a man looking down at her and then felt him carrying her to his car. As she attempted to focus her gaze, she was struck by the intensity of his blue eyes and the way his hair was tangled and wavy. He was the most amazing creature she had ever seen.

Ju Ephraime's historical romance, I Will Follow: To Eternity And Beyond, is a heady and sensual romance about a love that transcends time and place. Catherine and Cameron are marvelous characters. She's the guiding star that he's inescapably drawn to, and he's the knight in shining armor who snatches her from the clutches of an unscrupulous nun who means her nothing but harm. This novel is set in the pre-WWI years, and the author does a beautiful job of setting the scene, especially in the care she takes with the descriptions of the landed gentility and the growing inroads the automobile makes into the British countryside. While there are a number of scenes involving love-making and sensuality, they are well-written and appropriate for an adult audience. The paranormal aspect of this novel is also enticing and adds a touch of mystery to the plot. I Will Follow: To Eternity And Beyond is most highly recommended.
Contact Author -