Marry Your Billionaire
A Modern Cinderella
C.J. Anaya
2016 Silver Medal
365 Pages
Check current price
Romance - General
Reviewed by Marta Tandori for Readers' Favorite

A deliciously delightful romp on the fun side, Marry Your Billionaire by C.J. Anaya takes its readers behind the scenes of a Hollywood reality TV show called Marry Your Billionaire – what else! – where 20 beautiful young women vie for the affections of one hunky billionaire. Actually, better make that 19 young women. Madelyn (Midge) Knightly has her own agenda for being on the show. Just one semester shy of graduating with a degree in English, her scholarship has lost its funding, forcing Midge to take her father, the legendary Hollywood producer of Marry Your Billionaire, up on his offer to reinstate her trust fund in exchange for becoming one of the contestants on the reality show for only 24 hours, after which she'll be eliminated from the so-called competition. With absolutely no Plan B in sight and her dreams of graduating in serious jeopardy, Midge grudgingly agrees, but has an absolute panic attack when she learns that the billionaire heartthrob of the show is none other than Brody Prescott, CEO and owner of an online dating company, with whom she's already engaged in some not-so-nice dialogue and a heated tongue-tango that's currently going viral on YouTube. Things become even more complicated when Midge learns that one of the other contestants is the vindictive Felicia Davenport, Brody's ex, who appears to want her man back and takes an intense disliking to Midge when Brody refuses to eliminate her. Felicia makes it known that she'll stop at nothing to get her prize. Growing suspicious of Felicia's motives, Midge unleashes her own secret weapon, her roommate Lisa, a gal with a weakness for men with money and a talented computer hack, ready to do her bidding.

While the hilarious premise behind Marry Your Billionaire is enough to make it worthy of a read, it's the characters of Midge and Brody and how they play off each other that keep readers hooked. Midge grew up in the world of show business, isn't impressed by it, and is as down to earth as they come, cheesy expressions and all. She's smart and sassy, a lethal combination, and is fiercely independent, which she's quick to point out to her father at every turn. However, there's a core of vulnerability to her, thanks to her inability to believe that anyone would actually be interested in her for herself – and not because she's the famous Corbin Knightly's daughter. Brody, on the other hand, is dreamboat material, no two ways about it. He's hot and he's super rich – which is pretty much de rigueur in a romance book – but what sets Brody apart from the masses of other hunks in this genre is that he's got heart by the bucket loads and a soft spot the size of Texas when it comes to his mother and the many charitable causes he supports. And just because he's gorgeous doesn't mean the man doesn't have insecurities. His insecurities stem from the fact that, as the owner of an online dating company, he has been unable to find his own perfect soul mate. It's these core vulnerabilities which give the two main protagonists their backbone, while their mutual attraction and constant sparring keep Marry Your Billionaire full-out engaging from first page until last.
Something Amazing
Book 4 - Stand-Alone, Spin-Off to Something Great Series
M. Clarke
2016 Gold Medal
257 Pages
Check current price
Romance - General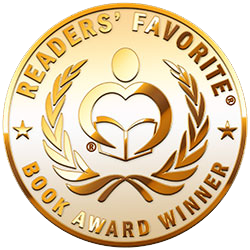 Reviewed by Marta Tandori for Readers' Favorite

Have you ever had the urge to indulge in a luscious-looking dessert that's almost too perfect to eat, and that's probably laden with a thousand calories – but you're going to go for it anyway, because you need your feel-good fix? Well, that's the same feeling you're going to experience with Something Amazing, Book 4 in the Something Great series of romance books by author M. Clarke. This sexually-charged, luscious dessert of a story will have romance lovers sensually licking their lips in satisfaction – like the proverbial cat who's had its fill of delicious cream – right until the very end, the perfect forever after.

Rachel Miller's heart has just been broken after her breakup with Greg, and with her best friend and roommate, Stacey, in tow, the two head off to Kauai for ten days of rest and relaxation in paradise. It doesn't take the two girls very long to meet two gorgeous guys – brothers to boot – who are more than willing to help the girls occupy their time while on vacation. Hendrix is the entrepreneur of the family and a friend of Rachel's brother-in-law, Matthew, while Hendrix's brother, Jackson (Jax), is the more mysterious and certainly the more adventurous of the two. Rachel is immediately smitten by Jax and the feeling appears to be mutual as the two quickly pair off. They both discover that their sexual chemistry is undeniable, yet Rachel is doing her best to put the brakes on her growing feelings for Jax. She's just come out of a bad relationship and doesn't want to jump into another one. The only problem is that with her sister, Becky, about to be married to the very eligible Matthew Knight in Paris, no less, Rachel can't seem to help her growing feelings for the very hot – yet strangely mysterious – Jax.

Something Amazing has some great characters, not only in its main protagonists, Rachel and Jax, but also in its supporting cast of characters, from Jax's brother, Hendrix, to Rachel's sister, Becky, to her roommate, Stacey. All of these supporting characters enrich and provide another layer to an otherwise fairly straightforward romance. There's sexual tension aplenty with lots of hot sex to get one's proverbial knickers in a knot. All in all, Something Amazing is pretty much the perfect love story. Rather than intersperse the story with conflict from the beginning, Clarke introduces it at the three-quarter mark and when she does, it's a whammy, followed by a relatively quick resolution. Something Amazing is something pretty darned good.
Things Lost In The Fire
Katie Jennings
2015 Finalist
332 Pages
Check current price
Romance - General
Reviewed by Michelle Randall for Readers' Favorite

Life as the daughter of two of the greatest rock singers in the world is never easy, and when your parents are divorced and feuding against each other, it is even worse. Sadie McRae doesn't think it can get any worse than this, but she is about to learn that everything can be taken away in an instant. Things Lost In The Fire by Katie Jennings follows Sadie as she rebuilds her life with the help of her grandparents, after she survives a terrible assault in her mother's house. Even if that means she must return to Hollywood and face her demons. Katie Jennings takes the time to develop true to life characters that you can relate to and understand, that you feel for and want to see overcome their pasts and find a brighter future.

Things Lost In the Fire touches on a physical assault, stalking, drugs and rock 'n' roll. The characters are all touched by a fire, or event that destroyed something in their lives, but how each one reacted is completely different. Sadie retreats far from public view and becomes a shy, scared version of herself that needs to be brought back into the world. Her mother refuses to accept anything and lives in an almost fantasy. Katie Jennings gives us a compelling story of life that does not have to be defined by one incident; there is more to each person than one event or one mistake. This is a wonderful book for young adults as well as adults.
The Price to Love
The Friessens: A New Beginning Book 2
Lorhainne Eckhart
2015 Honorable Mention
172 Pages
Check current price
Romance - General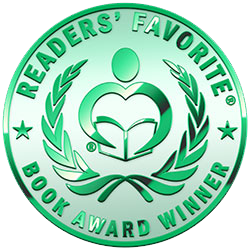 Reviewed by Natasha Jackson for Readers' Favorite

Neil and Candy are happily married and desperately in love. They fought hard for the relationship and it is perfect now, except Neil really wants a baby and Candy can't give him one. Neil steamrolls over Candy and hires a surrogate as Candy begins to fall in love with a lost little girl inside a local orphanage. The Price to Love is an emotional story about a marriage on the brink of falling apart and how two people cope with changing relationships. Lorhainne Eckhart has written a fantastic novel about secrets, desires and the lengths we're willing to go in order to make our dreams come true.

The Price to Love is a lot of story and by that I mean that a lot happens in this story, but it isn't a long one. Candy feels bad that she can't give her husband the one thing he really wants — a baby — but she also feels unsettled about the situation with the surrogate, rightly so as it turns out. I loved the way Lorhainne Eckhart played the turmoil Candy was feeling; she was still deeply in love with her husband, but his actions were ripping her apart and she was torn. The tension between them was palpable, so much at times that you really just wanted to grab Neil by the collar and say, "Really Neil? Really?!" As much as he was downright loathsome at times, it was a great twist to make the man the one desperate for a child. The story doesn't quite get resolved at the end of The Price to Love, but it is still one great piece of storytelling.
My Serenity
M. Clarke
2015 Bronze Medal
338 Pages
Check current price
Romance - General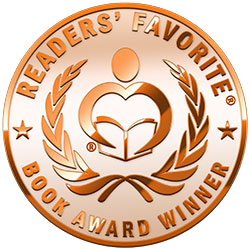 Reviewed by Rabia Tanveer for Readers' Favorite

In My Serenity by M. Clarke, Seth Stewart was on a fantastic ride that took him only upward. His life is good. He has an internship, even though he just completed his first year at Berkeley Business School. But things take a devastating turn when his father dies. Now, he has to leave all that success behind to come home and take over the family restaurant and garage. He anticipated hard work and sadness, but he did not anticipate walking into Josefina Anders. After they stumbled into each other, it was fireworks all over again.

Josefina Anders knew she was not like other women and she will never be. Her past has done a number on her and she is never getting over it; not soon enough. But when Seth comes back, things get a little out of hand. Her heart is telling her to go back to him and see if their attraction has the potential to become something more. But her past is never left behind. With the arrival of her mother and a nasty ghost of her past, Josefina is stuck in the middle of wanting Seth and protecting him from her past. But can she allow Seth to look her past in the eye and save her? Or will she close her heart and let him go away, again?

Sweet, sassy and endearing: these are the three words that describe My Serenity perfectly. M. Clarke wrote a romance novel with the perfect guy to break down the barriers around the female protagonist's heart. Seth is passionate and very energetic, but best of all, he is a rounded character. While most of the romance heroes are after sex, Seth craves passion and that is what sets him apart from other heroes in the romance category. This is a class A novel; it should not be missed.
Lady Sun
Marni MacRae
2015 Silver Medal
390 Pages
Check current price
Romance - General
Reviewed by Natasha Jackson for Readers' Favorite

Thirty-something divorcee Sophie lives a pretty solitary life these days on her farm. A divorce from "The Snake" has soured her on men so she scrimped and saved and finally sets out to enjoy the gorgeous white sandy beaches of the Maldives. But before Sophie can even feel the sand between her toes on her 'deserted' island, she meets the oh so unfriendly Lucas. This cowboy, a real life cowboy, is happy to keep his own counsel and has no desire to mix and mingle. But when their journey to paradise is hijacked by true blue pirates, Lucas and Sophie are forced to work together to escape. In Lady Sun, Marni MacRae does a great job with the sharp, short, witty narration. You get to learn a lot about Sophie and Lucas through their dialog as well as their actions because they are two truly unique characters.

Lady Sun by Marni MacRae gets off to a slow start, but once the action starts, you will take part in a fun and exciting adventure that will have you laughing along the way. It's interesting that even though Lucas and Sophie are divorced, when it really matters they are able to trust one another. That is not only a strong characteristic, but it shows that Marni MacRae is a talented writer. The bond formed between the main characters is touching, endearing, and at times heart-wrenching. Overall, this was a really fun read and Sophie was the perfect narrator because she is irreverent, sometimes tactless, and always honest. By the time the story is over, you'll have a big goofy grin on your face!
Return to Love
Book 2-- The Endless Love Series
Kathleen Shoop
2015 Gold Medal
263 Pages
Check current price
Romance - General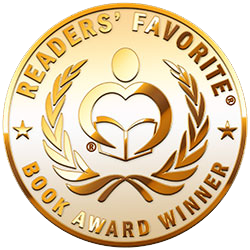 Reviewed by K.C. Finn for Readers' Favorite

Just when you think that Kathleen Shoop has delivered her most heart-breaking and sensitive romance, along comes Return To Love, book two in the Endless Love series. The novella returns us to the relationship of newlyweds Hale and April, where a whole new level of hurt has cast a shadow over their lives. Hale returns safely, on leave from Vietnam in 1970, to the news that April has given birth to a stillborn child. The novella focuses on April's journey of processing her grief in a time when mothers were often told to 'just move on' after such a tragic loss, but it also gives us Hale's perspective on trying to heal the wounds of a wife that he couldn't be there to support during the most trying and terrifying time of her life.

Return To Love is a sensitive and detailed account of a young couple dealing with a tragic loss. For readers like me who know little of Seventies culture, the attitude towards women's mental health is both shocking and fascinating. Kathleen Shoop creates a wonderful, forward-thinking man in Hale Abercrombie, who recognises the injustice of a society determined to view women's emotions as weaknesses. The rebuilding of Hale and April's relationship is bittersweet but ultimately rewarding. It was also wonderful to be introduced to more of the characters that inhabit their world after book one was so heavily focused on the central pair. Little touches like the recipes in the back of the novella were also a surprising delight; I just might have to make that chocolate pecan pie!
Edge of a Dream
Diane Brandow
2014 Finalist
338 Pages
Check current price
Romance - General
Reviewed by Natasha Jackson for Readers' Favorite

When you're a waitress in a dead-end Midwestern town and you find out you've inherited a ranch, what have you got to lose? Kody Monroe learns the answer to that question is an adamant "not much." Broke, divorced and depressed Kody heads to her newly acquired Montana ranch, figuring the universe has finally answered her calls for relief and a break. Kody is curious about many things, including who is responsible for her recent streak of good luck, who is buried in the solitary grave and is ranch foreman Jake Shannon the man from her dreams? Edge of a Dream is a well-written yet gritty tale of loneliness, love and second chances. Diane Brandow has a knack for plain-speaking characters full of depth.

From the first few lines of Edge of a Dream, I was pretty well hooked. Initially, Kody seems to be a bit of a whiner, but before long you learn that with her run of bad luck, including the death of her parents and a divorce, it's a wonder she's not wallowing more. But it is really her interactions with Jake that make this story so compelling. At first, they are so tentative with one another, circling to feel each other out and spot any signs warning of a future broken heart. Add into this amazing story a long-lost family and a no-good ex-husband and it's the stuff of a story you won't be able to stop reading until the last page. Diane Brandow paints a sad tale of Kody's life before the Montana ranch, but as the story unfolds she gives us all hope that second chances are not only possible, but truly amazing.
The Astrologer's Daughter
Elyse Douglas
2014 Finalist
378 Pages
Check current price
Romance - General
Reviewed by Trudi LoPreto for Readers' Favorite

The Astrologer's Daughter by Elyse Douglas is a sure winner. The story is a romance that is shared by two generations, mother and daughter, father and adopted son. Joanna Halloran loves her isolated beach home in New York. She loves to walk the sandy shore and think about the charts she is preparing for her astrology clients. Life will change forever the day she finds a man floating in the ocean and pulls him out. Robert Harrison is a rich Senator holding on to his crashed plane. Joanna and Robert quickly fall in love and spend fairy tale days at the beach house. Unfortunately, Robert has to return to the real world too soon. His parents, his fiancée, Connie, and the Senate are commitments he just cannot ignore. We then get transported twenty-five years into the future. Maya, who is Joanna's daughter, and Matt, the adopted son meet and fall in love. Once again circumstances change the lives of all four characters. I was drawn into the story as each must now face their own truths and values, and make new life choices.

Love is the main message that Elyse Douglas has offered us, that between mother and daughter, father and son, and husband and wife. The Astrologer's Daughter has happiness, sadness, joy, and sorrow blended together to form a beautiful story. I found myself crying and laughing, unable to put the book down until I reached the end. My only hope is that Douglas writes a sequel and we can share in the future life of the Halloran and Harrison families. The Astrologer's Daughter is a dream come true for all romance readers.
To Love A Cat
Billi Tiner
2014 Bronze Medal
256 Pages
Check current price
Romance - General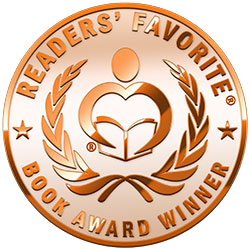 Reviewed by Faridah Nassozi for Readers' Favorite

Cat has settled into her relaxed schedule as a big time accountant, but her life suddenly changes when she decides to fulfill a promise she made to herself years ago - adopt a child and give them a chance at a better life, one that she was denied as a kid. What she did not count on, however, was adopting a teenage boy, but there is something about Ethan that just feels right so she takes him in and soon she is faced with the troubles of raising a teenager. Mitch, on the other hand, is a self-confessed ladies' man and has no intentions of settling down in the near future; that is until he takes Ethan home one night and meets his foster mother, Cat. Cat is not sure whether starting a relationship is the right thing and Mitch is not sure whether a relationship with Cat, who comes with a teenage boy no less, is something he can do.

To Love a Cat by Billi Tiner is a story filled with intrigue, suspense, and beautiful romance. Billi Tiner created a group of characters that complement each other perfectly, coupled with a plot full of twists and turns and heart-warming moments, to bring to life a must-read story. To Love a Cat by Billi Tiner is one of those books that make you so eager to get to the end and yet you do not want the story to finish. It shows the challenges and rewards that come with taking chances, and the beauty of having a strong support system of good friends. The story has interesting moments that keep you engrossed and eager to know what happens next; it is a definite page-turner.
Contact Author -