Oliver's Diary
A LGBTQ+ Love Story
Robert Groves
2018 Finalist
142 Pages
Check current price
Romance - General
Reviewed by Jack Magnus for Readers' Favorite

Oliver's Diary: A LGBTQ+ Love Story is a nonfiction book about relationships written by Robert Groves. Oliver fell in love with Christopher Standridge from the time they were in third grade together. He wasn't the first boy Oliver had felt attracted to, but he would remain an intense attraction for much of his young adult and adult life. As a child, Oliver knew he was different, and he seemed to revel in his unique gender identity issues. He loved to dress in his sister's clothing and play at being a beauty contestant with his cousin. His parents did what they could to keep him out of his sister's clothing, but did little else to discourage him as he strove to understand what made him tick. Years later, he'd finally come out to them and realize that they had instinctively known about him being gay all along. Chris had been a bitter enemy in first and second-grade, but third grade changed things. There was a cessation of hostilities, which gave way to a casual friendship and, eventually, a first kiss. Chris would be Ollie's first lover, and the first man to break his heart. While Ollie had no doubts at all about his being gay, Chris wasn't so sure.

Robert Groves's nonfiction biographical memoir, Oliver's Diary: A LGBTQ+ Love Story, is a frank and stunningly beautiful account of a life well-spent, despite the odds. One can't help but fall in love with Ollie as you read his story. There's the heartbreak of the tormentors who make his life a misery, and the unconscious callousness of the people who seem intent in their ignorance on alienating and defining him by his sexual identity above all else. While the AIDS crisis affected everyone to some degree or another, I felt as though I were living it so much more intensely seeing it through Ollie's eyes and experiences. Most moving in this simply incredible work is Ollie's heart, his capacity for love and care for his patients, his friends and for those two awesome men he loved. I doubt there's a reader who will be able to remain dry-eyed at portions of this profound and beautiful book; I know I wasn't. Every so often, I'm fortunate enough to read a life-changing book, but rarely have I read one that has affected me as profoundly as this book did. Reading Oliver's Diary was a privilege and an honor, and I'm so pleased I got the opportunity to review it. Oliver's Diary: A LGBTQ+ Love Story is most highly recommended.

Vida Blue
Romantic Action Adventure
Susie Perez Fernandez
2018 Honorable Mention
380 Pages
Check current price
Romance - General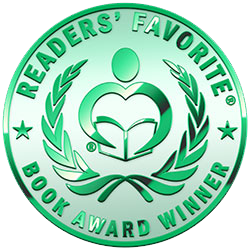 Reviewed by Jamie Michele for Readers' Favorite

Vida Blue by Susie Perez Fernandez is the story of a young woman named Ariadne Cordero, who goes by Ari, as she deals with abrupt and unexpected changes in her life following the departure of her partner, Santos. Ari is the ideal woman: young, beautiful, intelligent, and wealthy. As she collects the pieces of her life and makes a transatlantic move, a series of introductions and men filter into her life in what, by all accounts, feel like happy accidents. As a renewed sense of affection and longing blossoms, Ari questions her feelings and motives. It isn't until she is catapulted into the dark machinations of danger that lurk behind every smile and around every corner that Ari is forced to confront a life - her own life - in danger and a heart that yearns to live and love once more.

Vida Blue by Susie Perez Fernandez will sweep readers across the globe with a narrative and plot that cross borders nearly as much as the story itself steers the heart rate up. This is an action romance, something we don't come across as often as we'd like, and the scheming that is drawn out by the author is spectacular. The characters are engaging (particularly Ari and her friends), and in a rich twist that starts at the book's beginning, the reader is hooked with questions, the answers to which are only slowly revealed. It's rare to find a story where every page is packed with suspense, but the pacing is even-handed and smooth. In less skilled hands Vida Blue might have felt rushed, but Susie Perez Fernandez has written a book that provides a perfect blend of energy, action, and...of course...romance.
Trashy Romance Novel
Jacqueline E. Smith
2018 Bronze Medal
378 Pages
Check current price
Romance - General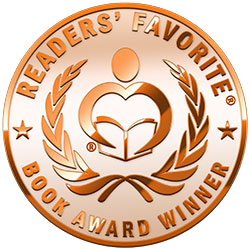 Reviewed by Ayrial King for Readers' Favorite

Some writers dream of fame and fortune when they put pen to paper; she only thought of her celebrity crush and how they'll only meet in her written fantasies. At least until her stories became bestsellers and turned into a television miniseries. Jacqueline Smith's Trashy Romance Novel chronicles Delaney Brooks' whirlwind adventure in Scotland as bestselling author Lorelei DuBois. Brooks (aka DuBois) and her best friend, Gemma, who is introduced to everyone as her personal assistant, meet the star-studded cast that will bring The Surrogate series to life. She's especially thrilled and a nervous wreck when her longtime celebrity crush Matthew Kent is playing the role she based his character on. Being in Scotland takes her breath away, but not as much as when she meets Hollywood bad boy Colin Ward. Sparks fly in the enchanted country, but do they last after the final wrap?

I could not put Trashy Romance Novel down for more than ten minutes without wanting to dive back in. Jacqueline Smith portrayed Delaney Brooks, a shy writer who never expected to make it big, so well that I identified with her instantly. The snippets of The Surrogate novels brought a nice touch to how Delaney and Gemma ended up in Scotland in the first place with all these movie stars – it was not just an implied fact that is almost forgettable as the story moves along. The book also shows how movie stars are really human beings like everyone else – they have jobs, fall in and out of love, and learn from their mistakes. I especially loved reading how Delaney's love for Colin evolved similarly to her character Corrine's love for Tristan; I am glad Delaney was able to get her happily-ever-after in the end.
A Good Game
D.D. Shaw
2018 Silver Medal
358 Pages
Check current price
Romance - General
Reviewed by Christian Sia for Readers' Favorite

A Good Game by D.D. Shaw is the first book in The Vision series and is a gorgeous read. Charlotte and Trent are two awesome characters for the sheer reason that nothing seems normal in their lives and each of them seems to carry something tragic deep inside. Charlotte doesn't like the path her life is taking, and what she hates most is the fact that she may eventually end up married to a very rich man. But when Trent enters her life, she begins to believe in something more powerful and higher. To help Charlotte break free, Trent will have to sacrifice much more. Being the creator of illusions, can Trent help Charlotte see reality as it is, and can Charlotte ever forgive Trent for his deception?

This is a brilliantly plotted and well-written story, one that combines elements from different genres, including fantasy, romance, and the paranormal. The characters are interesting and they are crafted with a lot of substance to keep readers fully engaged in the story. I enjoyed the prose, which is descriptive and punctuated with great dialogues. The story begins in a way that piques the reader's curiosity as they read about a strange moment between the young Charlotte and the tall man with huge hands. The author introduces something in the narrative that will awaken the reader's sense of anticipation. The author make readers see the fears and the dreams of the characters and creates in them the feeling that something terrible could happen at any moment. A Good Game is suspenseful and D.D. Shaw has what it takes to hold the reader's attention throughout the narrative.

The RN Diaries
The Naughty Nurse Series
Dolyn Keys
2017 Honorable Mention
250 Pages
Check current price
Romance - General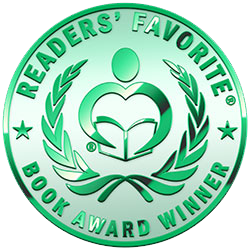 Reviewed by Christian Sia for Readers' Favorite

The RN Diaries by Dolyn Keys is a hot entry in The Naughty Nurse Series, a hilarious, captivating story that follows the lives of three nurses and what they do when they are not working. Their names are Vanity Carter, Nadia Hollinsworth, and Kensington Dumas, and they love to party, and when they do, they do it hard. Vanity warns that she can do things that could give anyone a heart attack, but she says not to worry because she can also do CPR. These women all work at the Ellerton Memorial Hospital. Apart from saving lives at the hospital, they share a common passion — sexual pleasure. So when they are not at work, they are out exploring their wild sides, looking for hookups, and organizing adult parties. But for how long can they continue this way? Read on to discover more!

I was hooked from the very beginning of the story and it is only fair to warn readers that this book contains adult content, and it borders on the dark side of it. The book is well structured and the chapters are modeled after each character's point of view, creating a sense of suspense that makes it irresistible. Each chapter begins with an entry from a character's diary and it unveils their views on sex, men and relationships. About sex, Vanity says: "At the most random of times, I find that I'm ready to do it anytime, anywhere, and almost with anyone, trying to get that ultimate orgasm that holds me over until the next encounter." There is great humor sprinkled throughout the book and readers will find themselves laughing through every page. The characters are wonderfully built and thoroughly explored. Dolyn Keys' The RN Diaries is the sexiest thing I have read in many years, sizzling and spellbinding.

Mended
Kayla Marie
2017 Finalist
374 Pages
Check current price
Romance - General
Reviewed by Viga Boland for Readers' Favorite

When an author's first novel is as well-written as Kayla Marie's Mended, you can be sure she's going to develop a legion of fans just waiting for her next book. What a wonderful, engaging and touching story this is...and that coming from a reviewer who is not a fan of romantic fiction!

So what makes Mended a cut above most romances? It's the author's skill at bringing her characters to life so well that readers can see and feel everything they are experiencing, be it the rush of a new love, the heartache of past trauma, or the difficulties of dealing with current issues and people in their lives. In this case, readers meet Ashley, a widow of four years, and her troubled young son, Emmett, who have just moved into the small town of Mason, Alabama. Ashley has moved here in hopes of keeping Emmett on the straight and narrow after some stints in juvenile detention in the big city.

Enter into their lives, Wade...handsome, rugged and kindly but troubled by demons he doesn't want Ashley or Emmett to know about. It doesn't take long for Ashley and Wade to be fiercely drawn to each other, but both are too afraid to tell the other how they feel. Finally getting to what they both desire takes up most of the book, but in the meanwhile, Wade's entrance into Emmett's life is the best thing that could happen for that boy.

In Mended, Kayla Marie has crafted an excellent story, with realistic characters, life-like dialogue and beautiful descriptions. Emotions run deep and readers identify with the introspection of the two protagonists. Mended is romance, but it's a lot more: it's deep, rich with homey values, and raises issues readers may well be dealing with in their own lives. Well done, Kayla Marie. Now, how long before we get to read your next book?
Looking Glass Friends
A Novel Inspired by Real Love Letters
E. L. Neve
2017 Finalist
454 Pages
Check current price
Romance - General
Reviewed by Deborah Lloyd for Readers' Favorite

A unique and refreshing love story is chronicled in Looking Glass Friends: A Novel Inspired by Real Love Letters by E.L. Neve. The relationship that grows between Neil and Ellie begins with her gift to him of a book, Atlas Shrugged. Neil worked in the local bakery that Ellie frequented, and she felt compelled to share this work with him. This book literally changed Neil's life in many ways. Through email communications, they discovered a connection not felt in each of their marriages. The deep level of sharing and understanding between them did not exist elsewhere in their lives. Ellie is devoted to her little five-year-old son and thinks it would be devastating to disrupt his life. Whether this soulmate relationship survives at all, or if it will culminate in a permanent relationship, is the main theme of the story.

E.L. Neve has written a compelling story in Looking Glass Friends. The focus is on the meeting of minds, rather than a physical sexual relationship – and that is truly refreshing in today's romantic genre of books. The quality of the author's writing is superb and thought-provoking. The development of the four main characters – Neil and Ellie, and their spouses Jake and Fay – is certainly intriguing. Likewise, the concepts of what qualities a meaningful love relationship should entail is interesting to mull over while reading this novel. This is a novel to be cherished and considered, not read through quickly - a true gem in the contemporary world of love stories.
Between Breaths
The Seattle Sound Series, Book 2
Alexa Padgett
2017 Honorable Mention
327 Pages
Check current price
Romance - General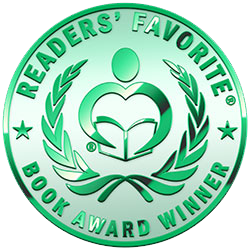 Reviewed by Deborah Lloyd for Readers' Favorite

Hayden and Briar meet in a most unlikely place to find love – a hospice center. Hayden Crewe is the pianist, singer and composer in the popular Australian rock band, Jackaroo. He receives a phone call that his mother, from whom he is estranged and has not seen for years, is dying from pancreatic cancer. He immediately flies to Seattle to find the explanation for his mother's silence, and emotional closure, before it is too late. Briar Moore, strongly connected to her ex-significant other's Aunt Rosie, is spending hours at her bedside. Between Breaths, Book 2 of the Seattle Sound Series, written by Alexa Padgett, is an unpredictable and engaging romantic fictional work. There is a cast of interesting characters – from the members and manager of Jackaroo; Briar's sister and family; Briar's ex-significant other, Dr. Ken Brenton; and others. Perhaps, the most interesting characters are the parents of Hayden and Briar – they created deep-seated fears and misgivings about the possibility of forging committed, loving relationships.

The author is a skilled and competent writer, as she creates believable, and likeable, characters. There is an easy flow, as Hayden and Briar each relate their thoughts, emotions and experiences in alternate chapters. There is a depth of understanding for these characters, as Ms. Padgett connects their childhood experiences to current-day decisions. Alexa Padgett has penned the perfect romantic story in Between Breaths. This story is both entertaining and thought-provoking. It is a true page-turner and engages the reader from beginning to end.

Man Down
Wings of Gold Book 3
Tracy Tappan
2017 Bronze Medal
424 Pages
Check current price
Romance - General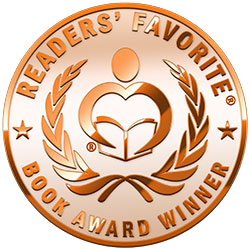 Reviewed by Rabia Tanveer for Readers' Favorite

Man Down: Wings of Gold Book 3 by Tracy Tappan is one of the coolest romances I have read so far this year. The story follows a soldier and a doctor who travel through a dangerous land towards safety, and in the meantime, the two of them find love. The story follows Petty Officer Shane "Mad Dog" Madden and Lieutenant Commander Jason "Casanova" Vanderby are the sole survivors of a helicopter crash in Northern Pakistan. Together, these two soldiers find a help station where they meet the beautiful and charming Dr. Farrin Barr. She is the head doctor at the help station and the only one remaining behind.

If Jason and Shane thought this would be the end of their journey, they thought wrong. Now, these two men and Farrin are on the run from terrorists and trying to stay alive. Through this journey, Farrin and Jason feel a strong attraction between them, but this is not the time for romance. Fighting for their survival, they realize that even though they are ready for each other, their pasts and their present are not letting them explore their desires and what their relationship could be. Can Jason and Farrin let go of the past? Will they even get the chance to explore their feelings when the enemy is so close behind them?

What can I say about this novel? I loved the dynamics between Jason and Shane. These two childhood friends had each other's backs at all times. I loved Farrin, she is smart, strong and not a shrinking wallflower like most of the female characters in similar novels. She gives as good as she gets and she is not afraid to show everyone that she is ready to claw her way out if she has to. The story was intense, the characters were given proper time to develop and heal, and I loved the fact that nothing was rushed, even though it was certainly not a slow paced novel. Even the cover of the novel is awesome!

His Return
HIS Series Book 3
Sheila Kell
2017 Silver Medal
353 Pages
Check current price
Romance - General
Reviewed by Romuald Dzemo for Readers' Favorite

His Return by Sheila Kell is the third book in the HIS Series, a steamy romance mixed with suspense and punctuated by nonstop action. Yes, this is a romance with a unique flair and readers will find themselves swinging from one extreme emotion to another. Jake has been away for four years, away from Emily Hamilton, a woman he'd shared intense moments of love and passion with, and he still carries memories of her, fresh as yesterday, as if she's become a part of him. But that night four years ago ruined everything and he woke up with Emily in his bed and his best friend banishing him. After four years, can she still be the same? Can she still see him the way she once did? Now Jake Cavanaugh is coming back to his past, but things have changed, and his new status doesn't make them any better.

Watch as these two souls reignite the flame and journey into the secret light and darkness in each other's heart, amidst dangerous threats from unexpected quarters. His Return is the first book of Sheila Kell that I am reading and it has been such sweet delight. Even though it is part of a series, it reads like a standalone novel, with enough backstory to fill in the surprised reader without losing them. I loved the compelling cast of characters. Jake and Emily constitute an incredible pair and readers will enjoy the emotions they evoke. The story is insanely passionate, well-written, and luscious and seductive prose will keep the reader gripped by the story from start to finish. Here is a steamy romance with a unique plot and a whole lot of originality, a story that will appeal more to the reader's heart than to their thoughts. I still feel its warmth, hours after reading.

Contact Author -