Marry Your Billionaire
A Modern Cinderella
C.J. Anaya
2016 Silver Medal
483 Pages
Check current price
Romance - General
A CEO billionaire needs a wife to save his image. A desperate college student needs her trust fund to get her degree. A reality TV romance could solve all their problems.

Six years ago, Madelyn Knightly walked away from her trust fund, her Hollywood producer father, and the expectation that she would join the family business. Avoiding handsome playboys with hidden agendas was just an added bonus. Now one semester shy of graduation, she is shocked to discover her scholarship has lost its funding.

Her estranged father is having problems of his own. A contestant on his latest reality TV series has cancelled a week before shooting.

His solution?

Madelyn gets her trust fund back if she stands in as a potential marriage candidate for the dating series Marry Your Billionaire. Twenty women competing for one arrogant guy. Not Madelyn's cup of tea. Agreeing to this proposition sucks her back into the world she happily broke ties from.

But no trust fund equals no college degree.

Brody Prescott, CEO and owner of an online dating company, has recently been pegged a heartless playboy by a disgruntled female after a disappointing date. To save his company and his reputation as an honest businessman, the billionaire must prove to everyone he isn't the naughty bad boy they believe him to be.

His solution?

Become the first bachelor on Marry Your Billionaire and land himself a wife. Unfortunately, the woman who intrigues him the most wants to be eliminated. His careful planning did not include wooing a reluctant bride.

If Brody can't convince Madelyn he's interested in happily ever after, he risks losing his reputation and the only woman he has ever truly loved.

Marry Your Billionaire is Book 1 in the Billionaire's Reluctant Wife series by Swoony Award-winning author Jennifer Griffith and USA Today best-selling author Cynthia Savage.

All the books in the series are standalone romantic comedies with hunky heroes, hilarious twists, and clean-but-undeniable chemistry.

"A contemporary romantic comedy with plenty of real emotion on a TV set, Marry Your Billionaire puts a new spin on the reality TV romance dating shows by having both a bachelor and bachelorette who don't want to be there. Full of drama, steam, and a bit of danger as one contestant plots her way to the top, this story has plenty to offer for any bachelor romance fan." -Sarah E. Bradley, InD'Tale Magazine

The Billionaire's Reluctant Bride Series
1. Marry Your Billionaire
2. Crushing on the Billionaire
3. Trusting the Billionaire

Other books by Cynthia Savage written under the pen name C. J. Anaya

The Healer Series
1. The Healer
2. The Black blossom
3. The Grass Cutter Sword
4. The Prophecy

Paranormal Misfits Series: Allies of The Fae Realm
1. My Fair Assassin
2. My Fair Traitor
3. My Fair Impostor
4. My Fair Deceiver
Book 5 available July 2019
Something Amazing
Book 4 - Stand-Alone, Spin-Off to Something Great Series
M. Clarke
2016 Gold Medal
287 Pages
Check current price
Romance - General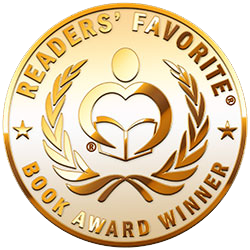 Some nights have passion, some waves leave you wet, but everything is sexy at Knight Fashion Magazine...

From the International Bestselling, Reader's Favorite Award winning author of My Clarity; M. Clarke has readers plunge into the depths of romance and desire with Rachel and Jackson's story.

No one said breaking up was easy, but escaping to Kauai only adds to Rachel Miller's confusion when fate collides her with Jackson Clark. He's everything Rachel wants—confident, charismatic, and in charge—but his past catches up to them, creating rough waves that seems impossible to calm. Will their love for each other be strong enough or will it crash against the shore?

Things Lost In The Fire
Katie Jennings
2015 Finalist
332 Pages
Check current price
Romance - General
Sadie McRae grew up in the Hollywood Hills, the only daughter of two rock 'n' roll legends. When a violent assault on her life ends in a torrid scandal, fifteen-year-old Sadie escapes to the quiet forests of Lake Tahoe. Unable to resist the music in her blood, she returns to Los Angeles years later and sings under an alias. When her secret is unintentionally exposed by an old friend, journalist-turned-paparazzi Brody Odell, he'll do anything to make it up to her, including uncovering the truth about the attack from eleven years earlier. Stardom beckons and the chance at love is within her grasp, but the horrors of her past threaten to tear everything apart. As Sadie fights for the life she deserves, a dangerous stalker begins his game, determined to bring it all to an end.
The Price to Love
The Friessens: A New Beginning Book 2
Lorhainne Eckhart
2015 Honorable Mention
172 Pages
Check current price
Romance - General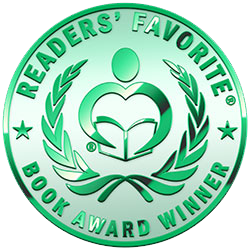 'A 2015 Readers' Favorite Award Winner'


She could give him everything except the one thing he wanted—A child.


— Lorhainne Eckhart, is courageous to write a story with a "good guy" who is so despicable in his behavior. That does not ruin the story, though; if anything, it adds realism and volume to the plot." –Susan

—Any book that has me wanting to cry and yell at the characters this much...a story that holds me to it so much I don't want to put it down....THAT is a good book! –Lorna

--"I don't know if I should love him or hate him, but I couldn't put it down"—Amazon Customer


—"I loved this emotional roller coaster."—Mimi Barbour, Author

—"I was pulled in on the first page and could not put it down until I got to the last page. I love when a writer tells the story about a complete family."—Susan, Reviewer


Candy knows that her husband wants a baby, but she can't give him one. When Neil pays for a surrogate and moves her into their home, he tells her not to worry, but she suddenly feels as if she's on the outside looking in.

Then, one day, she meets a little girl who steals her heart, a little girl with a damaged, scarred soul filled with the kind of despair and hopelessness that should never be in the innocent eyes of a child. But neither Neil nor his family understand her need to help.

As their marriage hangs on brink of disaster Candy is forced to make a choice between her husband and helping this child.

THE FRIESSENS: A NEW BEGINNING:
The Deadline (Andy & Laura)
The Price to Love (Neil & Candy)
A Different Kind of Love (Brad & Emily)
A Vow of Love (The Friessen Family)
Available now, The Friessens: A New Beginning, The Collection, which includes all the books in this big family romance series.

If you enjoy THE FRIESSENS: A NEW BEGINNING, you may also enjoy, THE WILDE BROTHERS.

THE WILDE BROTHERS: Come and meet the Wilde Brothers of Idaho. Joe, Logan, Ben, Samuel, and Jake. You'll love the western flair and hot men and strong women in this romantic family saga.

Other Series you may enjoy:
THE OUTSIDER SERIES: An Emotionally charged romance series beginning with the Amazon Bestseller, The Forgotten Child.
THE FRIESSENS: A NEW BEGINNING: The return of The Friessen men and the women they love in this emotionally charged big family romance which follows THE OUTSIDER SERIES.
THE SAVED SERIES is a hot military suspense with a love story set in a military setting. "This was a hard book to put down! A tough captain of a war ship finds a pregnant young girl in a dinghy alone in the ocean!" - Audrey
"The story that unfolds after Abby is rescued is a story of love and how it can change even the toughest man." From Crazy fast reader
WALK THE RIGHT ROAD SERIES: "The Choice will leave you questioning your own morals and motivations and leave you asking others what they would do in that same situation. This is a genre-bending novel that will surprise you" from JRA.
"Rarely have I spent time reading a series that had me feeling every thought and emotion." From Mary Ellen
My Serenity
M. Clarke
2015 Bronze Medal
338 Pages
Check current price
Romance - General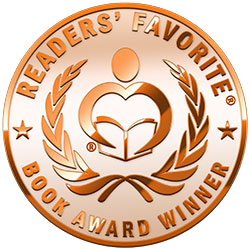 When tragedy strikes, Seth Stewart is forced to return home after the death of his beloved father. The unexpected detour forces him to oversee the family's auto shop and restaurant business, and Seth must kiss the prestigious internship goodbye after his first year at Berkeley Business School. When he collides with his first crush after his arrival, Seth wonders what possibly could have happened to Josefina Anders.
Josefina has hidden many secrets she is too ashamed to share with anyone, especially Seth. When they cross paths again, the urge to relive their past lingers in her mind even though she knows he couldn't accept her sketchy past. Things get even more complicated when her mother returns, as well as her overly possessive ex, who decides to crash into her fragile existence all over again.
Will Seth's connection for Josefina be strong enough to see past her secrets, or will he realize he can't rekindle an old flame?
Lady Sun
Marni MacRae
2015 Silver Medal
390 Pages
Check current price
Romance - General
Sophia has booked the vacation of a lifetime. A week on a deserted island.
Hoping for a retreat and recharge from her life in the middle of a Northwest winter, she sets out to enjoy seclusion and sun in paradise.
Flying halfway around the world, Sophia boards the yacht chartered to take her to the secluded island in the Maldives.
There she meets Lucas, a fellow vacationer. Tall, dark, and handsome, Lucas is a cowboy, misplaced in the tropics.
Shunning Sophia's attempt at friendship, Lucas keeps to himself until the two travelers are thrust into an unwelcome adventure.
Sophia soon learns that Lucas may be her only hope for survival, and that paradise is not so easily reached.

Return to Love
Book 2-- The Endless Love Series
Kathleen Shoop
2015 Gold Medal
263 Pages
Check current price
Romance - General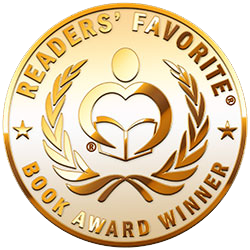 Sweet Romance… Fresh off their whirlwind nuptials and unexpected, but joyous pregnancy, April and Hale Abercrombie are gleeful about their life together. But, while Hale is serving his country in Vietnam, he receives news of the loss of their newborn daughter.

Back home on leave, Hale can barely wait to hold his wife. Their reunion is passionate and their physical connection, strong and soothing. His embrace, his touch, and his love are just as perfect as April remembered. But nothing, not even Hale, can ease April's heartache.

Hale stumbles through his attempts at convincing her that their future will be rich and full of wonder despite their loss. His good-hearted, but take-charge approach causes her to retreat. Even in grief, April recognizes Hale's earnestness, yet she can't help but distance herself from him. With only a short time before Hale must return to war, the couple begins to understand that hope starts with them—that the bliss they once knew will return only if they are willing to trust again.

Set on the beaches of the Outer Banks, Return to Love is the second book in the Endless Love series. Book one, Home Again, was named a finalist in the 2014 Next Generation Indie Book Awards.
Edge of a Dream
Diane Brandow
2014 Finalist
338 Pages
Check current price
Romance - General
There's something about cowboys, strong women, falling in love, and happy endings . . . Divorced, broke, and alone, Kody Monroe merely exists in a dead-end midwestern town. When two lawyers tell her that she's inherited a ranch in Montana, Kody hesitantly agrees to take a chance and leave the only home she's ever known to start a new life out west. When Kody arrives at the ranch, she meets the unapproachable, much younger ranch foreman, Jake Shannon. Kody is drawn to him like a magnet, but red flags go up, followed by a sheet of armor around her much-broken heart. Jake, who has turned his own emotional hurts into a comfortable kind of loneliness, was expecting a woman from Indiana who didn't know how to run a ranch. But he finds blue eyes deep enough to drown in, and a smile warm enough to melt anyone's heart, including his, which throws a monkey wrench into the secure world he's been in. Kody has many unanswered questions as to who willed her the ranch. What, or who, is buried in a lone grave in the middle of a desolate prairie. Then there's the surprise visit from an ex-husband she thought she'd never see again. Will family secrets and a heart out of control give Kody the courage to stay in Montana and live the life of her dreams? Or will she walk away from her dreams and go back to Indiana?
The Astrologer's Daughter
Elyse Douglas
2014 Finalist
376 Pages
Check current price
Romance - General
Joanna Halloran, a best selling writer and astrologer, lives in a beach house overlooking the Atlantic Ocean. After a violent storm, she roams the beach, glances seaward and spots a man clinging to a piece of wreckage, being tossed helplessly. She dives in and pulls him safely. Robert Zachary Harrison is from a wealthy, political family. As he slowly recovers from a private plane crash, he and Joanna fall in love and spend passionate and sequestered weeks together. But because of family duty, Robert departs, not knowing Joanna is pregnant. Twenty five years later, Senator Robert Harrison is running for President of the United States. In the midst of a contentious presidential campaign, Joanna's daughter, who has a passion to expose secrets, seeks revenge on her father. She is also falling in love with her father's adopted son. As secrets emerge, Joanna and Robert meet again and confront the past and present. Robert confesses a secret that Joanna had never known. Now, on the world stage, they struggle to keep their families and careers from destruction.
To Love A Cat
Billi Tiner
2014 Bronze Medal
256 Pages
Check current price
Romance - General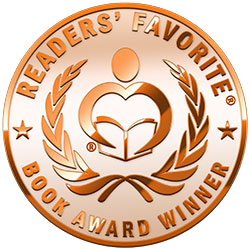 2014 Readers' Favorite Bronze Medal Award Winner

From the author of "Dogs Aren't Men" comes "To Love a Cat", a contemporary romance novel.

Catherine "Cat" James' life is simple and orderly, and she likes it that way. She loves her job as an accountant. Working with numbers is safe and routine, no surprises. Her childhood had been very abusive and unstable. She vowed not to live that way as an adult. She also made a promise to herself to become a foster parent. She wished someone had been there for her as a teenager, to let her know she wasn't alone.

Cat agrees to foster Ethan Summers, a troubled teenage boy whose childhood closely resembles her own. Suddenly, her nice and orderly life is filled with chaos and uncertainty. Things really start to spin out of control when circumstances bring police detective Mitch Holt into the picture. He's handsome, charming, and definitely not what Cat needs right now, or so she thinks.

Contact Author -