The Lure of Shapinsay
Krista Holle
2012 Finalist
272 Pages
Check current price
Romance - Fantasy/Sci-Fi
Reviewed by Anne Boling for Readers' Favorite

The plot of "The Lure of Shapinsay" by Krista Holle falls heavily on the myth of the selkies. A selkie is a marine creature that looks like a seal but can shed its skin and become human-like. A human male that finds the skin of a female selkie can keep the skin and prevent her from returning to the sea. A male selkie is known for storms, ship wrecks and the need for revenge. They have a way of enchanting or luring women to the sea.

The setting for "The Lure of Shapinsay" is Scotland of 1848, a land filled with mythical tales, or are they? Kait was not the typical Scottish lassie; she could pretend to be sweet, quiet and reserved mimicking the expected demeanor of females. Having been on her own since she was thirteen she was very capable of taking care of herself and putting others in their place. A child was born to her best friend. The child showed signs of the selkie with webbed hands and feet. Horrified, the grandfather took the child from the screaming mother and returned him to the sea. One of the selkies that witnessed the murder was extremely angry at the killing. He had little respect for humans and their ways. When the selkie saw Kait swimming he began to plot his revenge. He noticed her scent even before he entered her bedroom. She opened her eyes to a handsome young man. She knew she should be afraid but instead she only knew she wanted to be with him.

This tale moves along at a steady but slow pace. It reads much like an old fairy tale. Kait is an interesting character and a strong lead. I knew very little of the sealkie legend when I first got started. The author did a great job in re telling the stories of the seal. I also enjoyed watching the relationship between the sealkie and Kait, proving that love transcends relationships. This book has so much to offer; it is filled with the myth of the sealkie, romance of an unusual nature, and the struggle of good vs. evil.
Danube In Candlelight
Budapest Moon Book Three
Stephanie Burkhart
2012 Finalist
202 Pages
Check current price
Romance - Fantasy/Sci-Fi
Reviewed by Brenda Ballard for Readers' Favorite

Morgan Duma and Adam Varga have known each other their entire lives. In fact, their mothers are close friends despite their fathers having sometimes strained interactions with one another. They also have a unique common trait passed down from their fathers: eyes like none others they have ever seen.

With the war in their home town of Budapest, Hungary, the two parted ways a few years prior to pursue goals elsewhere. They are reunited by coincidence while riding a train back to their homes in the city. Each feels the emotional pull they had for the other from years prior, although they had not shared their feelings during that time.

Another passenger stands out to both Morgan and Adam: a man who also has the strangely mesmerizing eyes as they. He, too, has noticed them, but especially Morgan, and has his assistant find out everything he can about her once they get to Budapest.

What happens next is an intertwining of suspense, action, passion (there are a couple of very steamy scenes that are not for the faint of heart), dark secrets unlocked and revealed, and lives changed forever.

This book is one in a series, but it read well on its own. The foundation of the other books would have been nice but was not necessary. There are more in the series to come, as the characters develop further and the story continues on.

One of the things I really enjoyed about the author's writing was her smooth incorporation of area history and verbal visualization of the area. If I close my eyes, I can see the city, the manors of the Vargas and Dumas families, the rooms and furnishings. This story is the closest I have ever come to reading a book that feels like a movie!
Protostar
The Star-Crossed Saga
Braxton A. Cosby
2012 Gold Medal
270 Pages
Check current price
Romance - Fantasy/Sci-Fi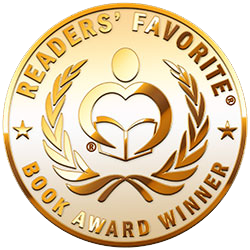 Reviewed by Anne Boling for Readers' Favorite

The first thing I noticed abut Braxton A. Cosby's book The Star-Crossed Saga; Protostar was the cover. It definitely got my imagination going. The story begins with Prince William preparing for his mission to destroy the Star-Child. The Torrian Alliance was on the brink of civil war when the Council recommended sending Prince William to Earth-- thousands of light years away--to destroy the Star-Child before civil war broke out and the ancient prophecy was fulfilled. When he began his journey he never expected to fall in love with his target. Sydney Elaine was a typical seventeen year old girl with no knowledge of her destiny. The Council lost patience with William and sent a new team to assassinate Sydney. William must now choose between his world and the woman he loves.

This Young Adult Sci-Fi book has it all: romance, innocence, mystery, intrigue, prophecy and adventure. While this plot has been used before, Braxton Cosby puts a fresh new slant on it. William seemed a bit other worldly and it was fun watching him and Sydney's relationship grow.

This clever book was written for the true Sci-Fi connoisseur. Cosby writes like a seasoned author and I look forward to the next installment in this series.
Murdering Eve
Kelly Lee
2011 Gold Medal
410 Pages
Check current price
Romance - Fantasy/Sci-Fi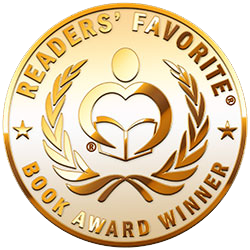 Reviewed by Alice DiNizo for Readers' Favorite

Whit Blackstone, a handsome, hunky Wind Troll, is banished from the supernatural world to a mortal life on Earth as his punishment for disobeying the orders of the Troll King Simek; he was to kill a certain child and refused to do so. Meanwhile on Earth, Eric is unfaithful to his lovely wife, Eve, and is killed by his latest office "honey," Holly, who is actually an immortal. Holly loses the Acheron Cup but does get Eve transported to the supernatural world.

Eve is the child of Synrah, and the God Apollo. Unamused by these failures and mishaps, the God Ares knows that Eve thinks she's human and sends her back to earth to bring back the Wind Troll, Whit Blackstone, in less than twelve days. Eve is guarded by her mother, Synrah, and also by Apollo's own Custodaris who has befriended Eve for years. Eve does find Whit. They passionately fall in love, but can she get him back to the supernatural world on time?

Murdering Eve is a well-written, well-edited book with carefully structured tension that makes it a written masterpiece. The humor is delightful, and the use of Greek mythology throughout is perfect, not too much, not too little, just the right amount.

The characters, supernatural creatures for the most part, are well-drawn and believable, and the plot's development will draw readers into the story. Whit and Eve's romance begins slowly and then rolls right into steamy sex scenes that readers will adore. Twilight fans will love this book and want more books like it from the author."
Prophecy Moon
Laura Eno
2011 Finalist
244 Pages
Check current price
Romance - Fantasy/Sci-Fi
Reviewed by Anne Boling for Readers' Favorite

Prophecy Moon is a fantasy love story. The tale began with Travis enjoying his life with his wife...the sun was shining, he had a good job and they lived in a nice house. He was content until a knock on the door; an old woman stood there, but behind her the world was desolate. The world behind him was merely a dream; the world behind the old woman was his reality. She sent him on a mission with the promise that if he was successful, his dream world could be his reality. He was to retrieve something that belonged to the old woman. Then she sent him through a portal into a different dimension where he met Elessa and several other half-breeds.

I wish I could safely tell you more of this action-packed plot, but that would spoil the fun for you. There is instant chemistry between Elessa and Travis. She is the leader of a small band of Hunters. Travis is an unlikely hero; he has no idea how to fulfill his mission. Along the journey he discovers powers embedded deep inside. Travis must face treachery, betrayal, distrust, danger and evil to accomplish his mission and to win the greatest gift known to mankind...love.

Prophecy Moon is a fascinating look at monsters with great fangs, wizards, and half breeds. Laura Eno skillfully weaves the threads of her plot into a tapestry rich with love in a dark fantasy world. This is a rather dark fantasy but holds promise of a shining light. Eno is a talented author who has expertly combined romance and fantasy in a way few others are capable.
Klaus
Michelle Erickson
2011 Honorable Mention
346 Pages
Check current price
Romance - Fantasy/Sci-Fi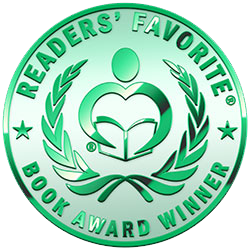 Reviewed by Anne Boling for Readers' Favorite

Have you ever wondered how Santa Klaus met Mrs. Klaus? Michelle Erickson brings readers a delightful story of a princess and a human carpenter.

Eralee's father is a River King and her mother is a Queen. They live in the forest of Everaude, a world filled with immortals: dryads, nymphs, unicorns, pixies, elves, centaurs, and the Rashim (deer). Her parents planned a marriage for her to a river prince. He was busy sowing his wild oats, and she had no desire to marry him. When she saw a human freezing to death in the woods, she wanted to save him, although it was forbidden by her people.

The reader watches as Klaus and Eralee fall in love. Throughout this enchanted story the reader learns the answers to many Santa questions. The reader also meets several incredible secondary characters such as Dasher, Dancer and Vixen. Erickson explains why reindeer can fly and why their antlers glow. A lonely witch wants Klaus for her own selfish reasons. Eralee refused to give up the man she loves, no matter the cost.

Erickson combines romance, adventure, suspense and humor to create one of the best Christmas tales I've ever read. Eralee's antics were very funny and her innocence was extremely heartwarming. Of course Eralee was my favorite character, but Klaus and the other characters each had their own distinctive personality. This book will become a family favorite. I can see this tale making it to TV as a Christmas special. I highly recommend Klaus for the whole family.
Lover's Betrayal
Misfits of the Lore Series
J E Hopkins
2011 Bronze Medal
312 Pages
Check current price
Romance - Fantasy/Sci-Fi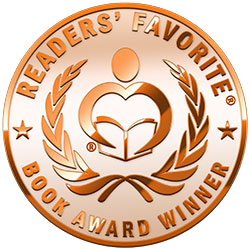 Reviewed by Brenda Casto for Readers' Favorite

Olivia's life felt like a never-ending cycle of pain. She had always wondered what might have been if she had been allowed to marry her first and only true love, Lucian. She was the daughter of a servant, and he was born into what would have been considered vampire aristocracy; his destiny had already been planned by his parents, and it didn't include Olivia. So instead, she wed Daughthton Gaspard, and had two sons, Kaden and Julian. Her marriage was less than ideal, and the cruelty and mistreatment was hard to bear. Fortunately for Olivia, her husband died five years ago; but the relationship with her children was tenuous at best, and she felt as if the only person who cared about her was Corrine Perot, who was like a sister to her. Olivia feels as if life isn't worth living anymore and decides to end it...not such an easy feat for a vampire, but she is taking a drug that will slowly poison her. She decides that before she dies she wants to make one last attempt at reconciliation with her sons, and when she gets a call from her son, Julian, saying that Kaden is out of control, she sees it as an opportunity to try and mend fences. When she learns that Kaden is accused of killing seven women, the vampire council, which is run by Lucian, wants to punish him with death. Will Olivia be able to prove to Lucian that her son is innocent before it's too late?

The author does an amazing job of pulling you into this story. The writing flows smoothly and is easy to follow. I easily felt empathy for Olivia. The mistreatment she dealt with at the hands of her husband haunted her, making her feel as if her life wasn't worth living. The only friend she felt she had was Corrine, whose zest for life really was quite opposite from Olivia. Corrine brings a bit of humor to the story. I enjoyed how the relationship between Olivia and Lucian mends. While there is romance, the author also gives us a mystery that kept me guessing right up until the end.

I would caution that there are a few adult situations in this story, but overall, I think anyone who enjoys vampire fiction with a twist should certainly pick up this book. I think the author has certainly hit a home run with the first book in her new series titled Misfits of the Lore, and I will certainly be watching for the next book in the series.
The Count's Lair
Budapest Moon Book Two
Stephanie Burkhart
2011 Silver Medal
222 Pages
Check current price
Romance - Fantasy/Sci-Fi
Reviewed by Anne Boling for Readers' Favorite

Stephanie Burkhart offers readers a suspense filled romance in The Count's Lair: Budapest Moon Book 2. The setting is Vienna Austria 1901. Lady Amelia Andrassys music touched the heart of her audience yet she felt empty inside. She was a widow with a broken heart; she discovered her husband's affair the day before the accident that took his life. I had been two months since she had seen Count Anton Varga. She was both happy to see him and infuriated. He explained that he wanted to give her time to mourn and he had some things he needed to consider. There was a strong spark between them. But could Amelia love a werewolf? Could he protect her of the danger that lay ahead?

The Count's Lair is filled with suspense, mystery, passion, and the paranormal. This story is set in the beautiful city of Budapest; the author brings her knowledge of the area to her plot. She describes the history and culture of Budapest. She is a strong but has a wounded heart. Anton was a delightful character: I could picture him as handsome, strong integrity but with a secret. Anton fears his secret will cause Amelia to run. Georg and Esme were gypsies that Anton allows to live with him. Esme was also a witch. Marcus was the ultimate bad werewolf. The description of the battle left me breathless. I was cheering for Anton. However, for me the best scene was the last one when Anton gives Amelia her choice. He held her with an open hand.
Dyad Quest
Ann Hinnenkamp
2009 Silver Medal
327 Pages
Check current price
Romance - Fantasy/Sci-Fi
Reviewed by Anne Boling for Readers' Favorite

This is the second book in this series. It continues where Dyad Dreams left off except in this installment Jude and Aiden are the lead characters. The Dyads were part of a race of Diarchy. They mixed with the human race to assist in pollution control, reduce the arms race, medical advancements and reduce global hunger. David and Aiden were following Jude when she was shot. They were investigating the Global Food Project. Aiden was instantly attracted to the researcher. Aiden begged David to save her life. Someone was trying to kill Jude.

After saving her life and healing Jude the Dyad seek Jude's assistance in investigating the Global Food Project. Aiden, David and Damien explained that they suspect something was right on the Global Food Project. Jude had worked on the project since conception. The men believed that Jude was shot because of her work. They needed her to work with them to discover the truth. Aiden would be her roommate and her protector. He had to promise not to take her but to let her come to him. It was more difficult than he suspected. Aiden has fallen in love with Jude and now she was in danger.

Dyad Quest has a plot filled with suspense, mystery, romance and more than a bit of paranormal. The plot flows smoothly and is well developed. The characters are interesting. This is an edge of your seat read. The suspense builds quickly.
Contact Author -