Dragon Knight's Shield
Order of The Dragon Knights Book 4
Mary Morgan
2016 Gold Medal
404 Pages
Check current price
Romance - Fantasy/Sci-Fi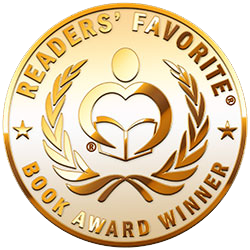 Reviewed by Kerliza Foon for Readers' Favorite

In Dragon Knight's Shield, Mary Morgan writes a captivating tale about Angus MacKay and Deirdre Flanagan, two lovers who travel through the veil of time to be together. Angus, a Highlander once belonging to the Order of the Dragon Knights, must begin his quest for redemption. Believing that his sins are great and that redemption will not be his, he encounters Deirdre, a modern day warrior. Deirdre finds it hard to believe that she has ended up in medieval Scotland, but with the handsome Highlander stealing her heart can she go back home or will she stay with him? Together can these two venture forth to stop the evil that is trying to take over Scotland, and restore the Order?

Mary Morgan has completely taken me by surprise with this book. Upon discovering this book, I felt it was necessary to read the previous three books, although this one can be a stand alone read. The development of her writing is greatly appreciated as it shows her wonderful skills as a writer who knows what her audience wants. The dialogue conveys each character's personality clearly and also shows the author's humorous personality.

The plot of the story is engaging and will have readers eagerly turning the pages for more. It is a mixture of historical romance with the supernatural, creating an exciting adventure. There were elements of sword fighting and magic, giving the reader the added bonus of adventure and action on top of the romance. Mary Morgan weaves an interesting tale and I cannot wait for the next installment of the series to appear on the bookshelves.
Legend of the Fae
The Dark Fae Saga Book 1
April Holthaus
2015 Finalist
242 Pages
Check current price
Romance - Fantasy/Sci-Fi
Reviewed by Michelle Robertson for Readers' Favorite

Laird Galen Graham stumbles upon an injured woman who needs care and protection, but she cannot speak. He tries to find out who she is, but finds himself falling in love with her instead. Legend of the Fae (The Dark Fae Saga Book 1) written by April Holthaus is a unique story based on centuries-old tales passed down through the people of the Scottish Highlands. These stories were told about the Fae, better known to a reading audience today as the Fairies. Some tales of the Fae are told of them being evil, some of them being mystical creatures of good; this story, however, tells a tale of both good and evil Fae, magic, love, danger and mystery.

Author April Holthaus writes a plot of wonderful creativity with adventure, romance, and folktales. A reader has not a spare moment to ponder what will happen next as the suspense will keep them turning pages to find out. The story has different transitional plot settings from childhood friendship scenes, to the customs and responsibilities of a Scottish Laird, and a much talked about battle of good and evil, only portrayed with the culture of the Fae.

Not only is this story entertaining, but it is also resourceful and educational. For example, a reader can learn about a few Scottish customs, life style habits, and way of living in the 1400s, as well as learn a version of the origin of a commonly loved folk tale character, a fairy, or in this case, a Fae. Being an avid reader of Scottish romance books, as well as the romance/science fiction genre, I absolutely enjoyed this book very much and look forward to any future works from this author.
Shield of the Palidine
Barbara T. Cerny
2015 Finalist
364 Pages
Check current price
Romance - Fantasy/Sci-Fi
Reviewed by Melinda Hills for Readers' Favorite

How can a spoiled French princess and a young peasant save a world inhabited by beings of myth and legend? That is the basis of Shield of the Palidine by Barbara T. Cerny. Beginning in France in the early 1600s, the tale brings seven-year-old Pierre into possession of an unusual necklace that he and his friend Guy use as the basis of all their childhood adventures. When financial hardship causes Pierre to try to sell the necklace, he and Guy meet the chubby self-serving Princess Elise, niece to the King of France. As Pierre clasps the necklace around Elise's neck, they are both transported to a magical land – the home of creatures of Greek myth and other ancient legends that have sought refuge away from the hatred of man. Unable to stand up to the threat of destruction at the hands of the evil Asmodai as individual races, these inhabitants of the land of Amorgos look to Elise and Pierre as the fulfillment of the prophecies that tell of The Redeemer and her Consort who will come to lead them to victory. In spite of lengthy training, powerful mentors, and the possession of magic armor and weapons, will two humans live through a real life adventure and be able to defeat evil that has grown for over 2,000 years? Will all the different races agree to follow them?

Tremendous action, historical references and fantastic imagination combine in Shield of the Palidine by Barbara T. Cerny to create an excellent story of hope, dedication, loss and love. An incredible number of well-developed characters, both historical and mythical, take part in several quests to find the tools mentioned by the prophecies to aid in the final battle. Elise and Pierre try to bring the quarrelsome races together in order to lead them into an epic battle that will determine the fate of Amorgos. This story is full of emotion and clearly follows the growth in maturity of the young French princess and the peasant she thinks is beneath her. It is an outstanding book for fantasy readers of all ages.
The Regent's Gamble
A Spellbound Consortium Book 1
A. Payne, N. D. Taylor
2015 Bronze Medal
Kindle Edition
Check current price
Romance - Fantasy/Sci-Fi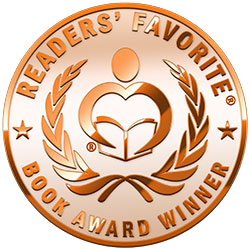 Reviewed by Samantha Rivera for Readers' Favorite

Vampires, fae, spriggins, nymphs and more are taking up residence in greater Manhattan. Of course, as long as they obey the rules and laws of The Vault, that's just fine with the Regent in charge. When humans start turning up dead and the creatures of the forest are being corrupted through dark magic, it's time to find the culprit. Addison, as Regent, is in charge of discovering just what is going on in his area, and with the help of his Guardians as well as a local half-dryad named Saraia, he's hoping to do so before another person ends up dead, human or not. There is evil corrupting Manhattan and it's infecting the many creatures who live there. If they can't find the source soon it could be the end of the Seelie, mages and humans alike in The Regent's Gamble by A. Payne and N.D. Taylor.

Reading about the Seelie and Unseelie courts as well as magic users of any type has always fascinated me. I read absolutely anything I can get my hands on and this book did not disappoint. I was kept enthralled by every page as Addison and Saraia fought for their lives and the lives of their people. There was plenty of amazing action in this book as well as some pretty interesting romance scenes. Each of the characters (like Addison, Saraia, Noah and Liv) was very realistic and I had a real interest in what happened to them. I wanted to learn more and even at the end I wasn't done getting to know them. The Regent's Gamble by A. Payne and N.D. Taylor is definitely one of the best books I've read in a long time.
Supernova
Book 2 of The Star-Crossed Saga
Braxton A. Cosby
2015 Silver Medal
Kindle Edition
Check current price
Romance - Fantasy/Sci-Fi
Reviewed by Rabia Tanveer for Readers' Favorite

Supernova by Braxton A. Cosby is a thrilling tale of love, protecting your loved ones, and understanding yourself. The action packed tale of William and Sydney continues. The novel picks up where Protostar ended. William and Sydney are together and William has decided that his love for Sydney is much bigger and more powerful than his duty. Sydney also discovers that Noella was a bounty hunter sent to kill her, but they have patched it up and are now set on protecting each other. Everything is going fine until they learn that another threat is coming to Earth to destroy them.

On top of that, Sydney is turning into Supernova. With emotions running high and the feelings their love evoked, Sydney has a lot on her plate. She wants to survive; she does not want to hurt William and loves him very much. But it is a battle every day. With the new threat and new enemies after them, William and Sydney try to keep their relationship alive and save each other. But it is getting harder with every passing minute. Can they save their lives and their love? Or will it perish under the light of Supernova?

I was super excited to read Supernova. Protostar was the best novel I read in 2011 and I was waiting to see if there would be another novel in the series. You can imagine my level of excitement when I got to read Supernova. I was happy to discover that the thrill was still there and so was the love that readers were promised. I simply loved the relationship between Sydney and William. I wish men like William were real. He was protective without being smothering, giving Sydney room to come to terms with her changing body and powers, and simply loving her. They were a team and almost a family with their friends around them. The climax was so good, I was literally trembling. Five shining GOLD stars!
The Survivors
Book I: Summer
V. L. Dreyer
2015 Gold Medal
404 Pages
Check current price
Romance - Fantasy/Sci-Fi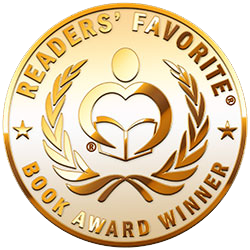 Reviewed by Michelle Mollohan for Readers' Favorite

The Survivors, Book 1: Summer by V.L. Dreyer is a science fiction romance set in post-apocalyptic New Zealand. Sandy McDermott has been surviving for over 10 years since the world as she knew it ceased to exist. Only eighteen when the epidemic took her loved ones and spared her by some fluke of genetic immunity, Sandy has learned to do what she must to carry on. Alone with only her memories of the loved ones she lost and the horrors she has endured, Sandy is existing but not truly living. She has learned the hard way that while she longs for companionship, she is better off alone and trusting no one. When an accident requires Sandy to seek medical supplies in a big city, she is risking her safety by encountering other survivors, but knows that without aid she will likely die anyway. Will she encounter friends or foes?

The Survivors, Book 1: Summer by V.L. Dreyer is a refreshing take on the popular post-apocalyptic theme. No hordes of boring undead, The Survivors takes the reader on a journey inside the survivor's head, providing a unique perspective of surviving in this new world. Haunted by her memories of loved ones lost and traumas endured lends authenticity to Sandy's character. The reader can easily imagine being in Sandy's shoes and feeling how she feels. The flashbacks of her traumatic experiences are tastefully written and not too graphic for the young teenage audience. V.L. Dreyer's tale left me longing to finish Sandy's story and I'm looking forward to the second book.
The Vampire Girl Next Door
Richard Arbib
2014 Finalist
312 Pages
Check current price
Romance - Fantasy/Sci-Fi
Reviewed by Lit Amri for Readers' Favorite

Mark Sheridan's life is taking a strange turn; three curiously related murders had taken place within twenty-four hours of each other, and both murder scenes had happened within close proximity to him. The strangeness only intensifies with the arrival of Sylvia Martin from London, a mysterious pretty girl with weird eyes. She moved in after Mark's loud and obnoxious neighbor was murdered in his apartment one night. Enchanted by her, Mark could not help but feel truly infatuated with her, ignoring his friends' advice to be cautious, including a priest's ominous warning about Sylvia. The Vampire Girl Next Door is a fast-paced, immersive supernatural fiction by Richard Arbib.

Narrated from a first person point-of-view, readers could tell right away that protagonist Mark is an average guy with a busy life schedule – gym, Kung Fu and film classes as well as working thirty hours per week selling advertising for a weekly newspaper. Readers don't have to wait long for the eerie supernatural scenes to start. Right at the start of the novel Richard Arbib introduces Sylvia, whom Mark's friend Dave caught staring at him from outside the gym's window. As he walked home, Mark was attacked by three young thugs but he was saved by someone or something that swiftly killed two of them without being seen. We could already guess who his 'savior' was.

Overall, the story's pace is definitely a fast one, and yet it does not feel rushed at all. The plot is adroitly written and I myself feel drawn to the mysterious Sylvia. This is perhaps the best supernatural fiction that I have read this year.
The Sexy & The Undead
Sexy Witches
Charity Parkerson
2014 Bronze Medal
193 Pages
Check current price
Romance - Fantasy/Sci-Fi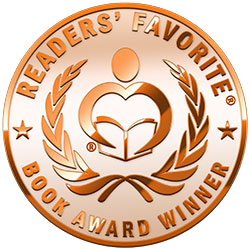 Reviewed by Tania Staley for Readers' Favorite

The Sexy and the Undead is a deliciously sexy new romance novel by Charity Parkerson. Ella is your normal, single young woman trying to make it on her own and longing for companionship during that harsh holiday known as Valentine's Day. That is, if your definition of normal is a modern-day witch who has charged herself with watching over Freddie, a former stud turned zombie because of his wandering eye and a very jealous and powerful girlfriend. When Ella's loneliness and desire for companionship of the non-walking-dead variety gets the better of her, she concocts a spell to summon her dream man. In a noxious explosion, her potion backfires, but brings her someone she would never have dreamed of — the kilted and shirtless angel, Samuel, and his sarcastic and flirty companion, the pixie, Tam. Now, not only has her life gotten even more complicated, as she realizes there are realms beyond even her comprehension, but it has gotten a whole lot hotter as she discovers that sometimes dreams — even one you didn't know you had — do come true.

Charity Parkerson's novel is a quick, steamy read that I was hesitant to put down. Ella is a fun heroine to follow, and her awkwardness in relationships is something that I think many can relate to. Samuel's hunky physique and passionate attitude is sure to get readers' hearts racing. Parkerson's tongue-in-cheek wit about romance and sex will have you laughing and blushing at the same time. The Sexy and the Undead is quite enjoyable, and I recommend it to anyone looking for a fun and sexy romance novel. I can't wait to read more from Charity Parkerson and find out what is in store for these characters.
The Two Towers
Jamie A. Waters
2014 Silver Medal
Kindle Edition
Check current price
Romance - Fantasy/Sci-Fi
Reviewed by Bil Howard for Readers' Favorite

Post-apocalyptic survival isn't easy for anyone, but it just got tougher for Ruin Rat Kayla in Jamie A. Waters' The Two Towers. Headstrong and independent, Kayla is a skilled scavenger and an intelligent computer hacker. She has caught the eye of one of the lead traders which supplies Omnilab's two towers with the luxury items their residents once enjoyed 150 years before the destruction of the cities. Digging through the ruins, the items are recovered and sold by traders to Omnilab; what's left over after the traders leave the sector is left to a group of scavengers called Ruin Rats. When Kayla discovers a particularly valuable Aurelia Data Cube after trader Ramiro had cleared the area, she suddenly finds herself in conflict with the trader who later proves that he will stop at nothing to get even with her and everyone associated with her. Having been discovered by another trader, Carl, who is a leader among his peers, Kayla is brought on board with him, initially because of her scavenger instincts, but also in order to provide her with protection from Ramiro. As things heat up in the conflict with Ramiro, they also heat up between Kayla and Carl whose chemistry at times is simply out of control.

The Two Towers is a well-written and action-packed sci-fi thriller that is the first in a planned series by Jamie A. Waters. The action, intrigue and suspense keep the story moving, while the explosive romance between Kayla and Carl adds plenty of extra spice. This is a well thought-out plot which is perfectly executed in a way that draws the reader into a deeply emotional attachment with the hero and heroine. Once caught up in Kayla's plight, it is impossible to put the book down. Suspenseful, steamy and action-packed, The Two Towers is a blockbuster opening to a series which is certain to thrill sci-fi readers for years to come.
Drowning Mermaids
Sacred Breath Series
Nadia Scrieva
2014 Gold Medal
360 Pages
Check current price
Romance - Fantasy/Sci-Fi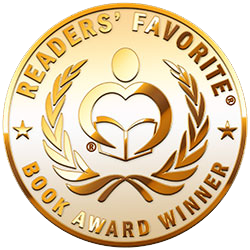 Reviewed by Lee Ashford for Readers' Favorite

"Drowning Mermaids" by Nadia Scrieva is an excellent, well-thought-out novel – book one in a series of three, already published. As the title suggests, the story features mermaids. These mermaids look exactly like humans, with two legs rather than the tail we have come to expect. In fact, they suggest they should be taxonomically classified as Homo sapiens marinus. Their two primary advantages over the rest of us humans are: they can breathe under water as well as above water; and they have extraordinarily long lives, spanning hundreds of years. But all is not well under the sea, and our main characters have come ashore to earn money and purchase weapons on the black market, preparatory to an anticipated attack from another band of aggressive mermaids. Why do they suspect they are about to be attacked? Can they earn enough money in time to purchase the weapons they need? What "marketable skill" can they possibly have?

I was frankly astonished after finishing this novel to learn from her bio that Nadia was born in 1988, and just graduated from college with honors in 2011. I have to give her a great deal of credit: Nadia created such realistic personalities that I felt somewhat attracted to the main female character. Considering she was 608 years old, that's saying something! Her characters are not simply well developed, but they came alive on the pages of this book. The author astutely weaved several sub-plots into the fabric of this story, each of which furthered my interest in the overall story. I have only read the first of these three novels, but I will read the next two for my own enjoyment. I invite you to join me, if you are intrigued by the concept of entire ethnic groups of aquatic humans living in our midst for eons. I highly recommend this book, and expect to recommend the next two books in this series as well.
Contact Author -