The Selkie Spell
Sophie Moss
2013 Gold Medal
296 Pages
Check current price
Romance - Fantasy/Sci-Fi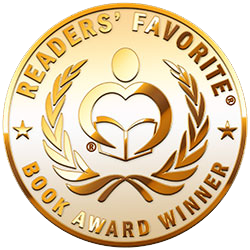 Reviewed By Katelyn Hensel for Readers' Favorite

Both a mysterious and cryptic tale about legends coming true, "The Selkie Spell" by Sophie Moss was a great break from reality. Told in alternating perspectives, it gives a glimpse into the rich mythological history of Ireland through a modern day lens. If you thought "Cinderella and Sleeping Beauty" had it tough, wait until you hear the legend of the Selkies of Seal Island. When a man steals the pelt of an Irish Selkie, or seal maiden, he has power over her for the rest of her life! "The Selkie Spell" delves into this myth head first, and tracks down a small town full of really big characters who all live and work together to form a real community. Even newcomer Tara finds a place within the town, healing her soul and her spirit from a dark past. However, her past may soon come back to haunt her. She struggles to discover her heritage among the people of Seal Island, all the while building a family and a romance that allows her to withstand the demons that come back to haunt her.

This book was a hauntingly beautiful mythological adaptation. I am a huge fan of myths being brought to modern times, and "The Selkie Spell" has been one of the best I have read. Though the pacing is a bit odd the plot seems to plod along as the romance burst out of nowhere. I found myself captivated by the beautiful scenery and enjoying the heartbreaking but moving story that drove the novel. A very enjoyable book for those who love thrillers, romance, history and drama!
Wicked Sinners
Charity Parkerson
2013 Silver Medal
202 Pages
Check current price
Romance - Fantasy/Sci-Fi
Reviewed By Trisha Dawn Daffon for Readers' Favorite

"Wicked Sinners" entails the story of magic, power and love. Adriana moved to Martinique to get a peaceful life away from those who caused her pain in Alabama. Here she met twins Jacques and Julien Dubois on separate occasions. Albeit confusing both men at first, she soon found her way to one of them and become immersed in their magical world. Later on, Adriana came face to face with another surprise in the family and everything seemed to be heading for a good conclusion. However, things were destined to fall apart in their glorious front and it led to a painful journey of finding revenge and peace for each of their own personal gains. In the end what they found was something unexpected and it is up to Adriana to accept it or refuse to do so.

I was enthralled with the story. It has something to do with how it was written. There were plenty of scenes about making love but the author was able to cover it up pretty quickly without sounding rude. She made it sound romantic. I had to go back to make sure I got the story right but it was what made the writing elegant. I also love the fact that the characters are well molded. They stay true to their personalities until the end of the story. All in all, "Wicked Sinners" is in a class of its own. I was following the story as though there were no tomorrow. I think the story is very original despite having the usual common mythological people and creatures, and the emotions are genuine albeit complicated. I think anyone of any age group would want to grab hold of this book.
The Light Within Me
Carly Fall
2013 Bronze Medal
240 Pages
Check current price
Romance - Fantasy/Sci-Fi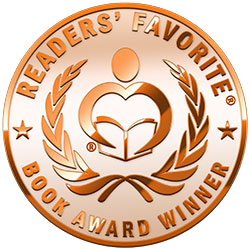 Reviewed By Anne Boling for Readers' Favorite

'The Six Saviors' is a new series focusing on six men on a mission to retrieve twelve murderers that escaped planet SR44 to Earth. Noah, Hudson, Talin, Cohen, Rayner and Jovan were handpicked for their training and special abilities. Noah is the lead in "The Light Within Me", the first book in Carly Fall's new series. This tale takes place in Reno. Criminal reporter Abby knows something is missing from her life; she isn't sure what. She contacts Noah, who is posing as a criminal profiler, for an interview. Perhaps Noah can fill the void in her life. There is a strong attraction between the two but both are resisting the magnetic pull. Noah must decide between immortality and his alien soul or his love for Abby. When he discovers she is the next intended victim of one of the criminals, Noah will stop at nothing to protect her. Noah is an alien from planet SR44. He has taken on the form of a human so that he can live and interact with humans and procreate. Criminals from his home planet have taken refuge on Earth where they continue to commit horrendous crimes. Noah and the Saviors have to destroy not only the criminals but also their progeny. The Saviors are determined to complete their mission although it has taken more than two centuries.

The first part of this book sets the groundwork for the series. This book is a combination of science fiction, action, humor, romance, paranormal and fantasy. Though Noah is over two hundred years old, he is a very appealing and desirable character. Carly Fall has a talent for creating strong male leads who are tall, strong, handsome and hunks. The character of Abby worked perfectly with Noah. She comes across as rather innocent and naïve. Fall allows her characters to be realistic. They have flaws that make them life-like and likable. The Saviors are amusing when they were interrelating. Abby is at the center of a surprising twist. The plot is well done. For the most part it is easy to see where this plot is going but that does not detract from the entertaining element of this book. The author throws in plenty of twists and turns to keep the plot interesting. This is a highly entertaining book. Beware of some sensual scenes that could be objectionable to some.
Keir
Pippa Jay
2012 Finalist
326 Pages
Check current price
Romance - Fantasy/Sci-Fi
Reviewed By Anne Boling for Readers' Favorite

Keir was a mere child when he was taken from his home and runes were carved on his tiny body. His father considered him a curse; the town people feared him and would destroy him; they called him the Blue Demon. To hide the scars covering his frame he kept his body wrapped in a tattered cloak. He was innocent of any wrongdoing but was imprisoned anyway. When Quin discovered him in the prison he was ill and dying. With a mighty explosion she freed both him and herself from the vile, dank jail. She transported him to her home in the stars. Even there his survival was uncertain; Quin bound herself to him for life to save him. During the bonding Quin discovered that Keir had healing powers. Intrigue and danger were at hand and Keir could not stay.

Author Pippa Jay offers readers a tale filled with love, romance, intrigue, danger, fantasy, science fiction and action. I enjoyed watching Keir and Quin's relationship grow into love. But there is a more important aspect to this tale. The author has demonstrated the plight of those who are different. While many tolerate differences should they not be celebrated? I found it amazing that a father would reject his child because he was dissimilar to those around him. The father hated the son so much that he had him imprisoned. Pippa Jay is a talented writer. Her plot is captivating. I stayed up most of the night reading it. I just could not lay it down. Her lead characters are well-conceived. This is Jay's debut novel but I am sure there will be several more to come from her in future.
Remember Me
Brian L. MacLearn
2012 Bronze Medal
444 Pages
Check current price
Romance - Fantasy/Sci-Fi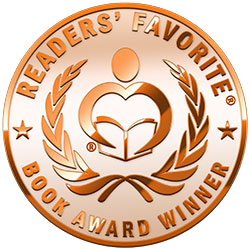 Reviewed By Trudi LoPreto for Readers' Favorite

Did you ever wonder what if . . . I could live my life over again and know what I know now? Andrew gets his chance in "Remember Me" by Brian MacLearn. The date is May 22, 2010, the place is Amy and Andrew Johnson's backyard with a thunderstorm very near, the time is the day before the big party for Andrew's 50th birthday. Andrew doesn't finish mowing the backyard, when the storm hits and the ground shakes and nothing will ever be the same again. Andrew has been swept into a worm hole and now finds himself in 1985. He is alone, confused and very scared. He changes his name to Peter Warren and spends the next 25 years trying to make the world a better place than it was the first time, for his country, his beloved Amy and his family. His goal is to survive until 2010 and find the same worm and return to those he left behind.

Brian MacLearn has taken us to a place we all imagine 'reliving our lives'. As I read this book I could easily put myself in Peter's shoes and travel with him back to the past. It is a time to remember and reflect on September 11th, Black Monday and life in the 80s but even more than that it is a time to look into a man's heart and soul. "Remember Me" has romance, suspense, intrigue, science, God and characters that become our friends and enemies. Brian has a best seller with "Remember Me" It should top the lists for a very long time. I highly recommend this book.
The Lure of Shapinsay
Krista Holle
2012 Finalist
272 Pages
Check current price
Romance - Fantasy/Sci-Fi
Reviewed By Anne Boling for Readers' Favorite

The plot of "The Lure of Shapinsay" by Krista Holle falls heavily on the myth of the selkies. A selkie is a marine creature that looks like a seal but can shed its skin and become human-like. A human male that finds the skin of a female selkie can keep the skin and prevent her from returning to the sea. A male selkie is known for storms, ship wrecks and the need for revenge. They have a way of enchanting or luring women to the sea.

The setting for "The Lure of Shapinsay" is Scotland of 1848, a land filled with mythical tales, or are they? Kait was not the typical Scottish lassie; she could pretend to be sweet, quiet and reserved mimicking the expected demeanor of females. Having been on her own since she was thirteen she was very capable of taking care of herself and putting others in their place. A child was born to her best friend. The child showed signs of the selkie with webbed hands and feet. Horrified, the grandfather took the child from the screaming mother and returned him to the sea. One of the selkies that witnessed the murder was extremely angry at the killing. He had little respect for humans and their ways. When the selkie saw Kait swimming he began to plot his revenge. He noticed her scent even before he entered her bedroom. She opened her eyes to a handsome young man. She knew she should be afraid but instead she only knew she wanted to be with him.

This tale moves along at a steady but slow pace. It reads much like an old fairy tale. Kait is an interesting character and a strong lead. I knew very little of the sealkie legend when I first got started. The author did a great job in re telling the stories of the seal. I also enjoyed watching the relationship between the sealkie and Kait, proving that love transcends relationships. This book has so much to offer; it is filled with the myth of the sealkie, romance of an unusual nature, and the struggle of good vs. evil.
Danube In Candlelight
Budapest Moon Book Three
Stephanie Burkhart
2012 Finalist
Kindle Edition
Check current price
Romance - Fantasy/Sci-Fi
Reviewed By Brenda Ballard for Readers' Favorite

Morgan Duma and Adam Varga have known each other their entire lives. In fact, their mothers are close friends despite their fathers having sometimes strained interactions with one another. They also have a unique common trait passed down from their fathers: eyes like none others they have ever seen.

With the war in their home town of Budapest, Hungary, the two parted ways a few years prior to pursue goals elsewhere. They are reunited by coincidence while riding a train back to their homes in the city. Each feels the emotional pull they had for the other from years prior, although they had not shared their feelings during that time.

Another passenger stands out to both Morgan and Adam: a man who also has the strangely mesmerizing eyes as they. He, too, has noticed them, but especially Morgan, and has his assistant find out everything he can about her once they get to Budapest.

What happens next is an intertwining of suspense, action, passion (there are a couple of very steamy scenes that are not for the faint of heart), dark secrets unlocked and revealed, and lives changed forever.

This book is one in a series, but it read well on its own. The foundation of the other books would have been nice but was not necessary. There are more in the series to come, as the characters develop further and the story continues on.

One of the things I really enjoyed about the author's writing was her smooth incorporation of area history and verbal visualization of the area. If I close my eyes, I can see the city, the manors of the Vargas and Dumas families, the rooms and furnishings. This story is the closest I have ever come to reading a book that feels like a movie!
Protostar
The Star-Crossed Saga
Braxton A. Cosby
2012 Gold Medal
270 Pages
Check current price
Romance - Fantasy/Sci-Fi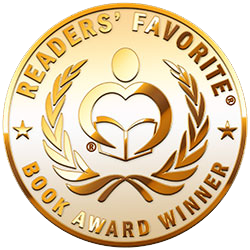 Reviewed By Anne Boling for Readers' Favorite

The first thing I noticed abut Braxton A. Cosby's book The Star-Crossed Saga; Protostar was the cover. It definitely got my imagination going. The story begins with Prince William preparing for his mission to destroy the Star-Child. The Torrian Alliance was on the brink of civil war when the Council recommended sending Prince William to Earth-- thousands of light years away--to destroy the Star-Child before civil war broke out and the ancient prophecy was fulfilled. When he began his journey he never expected to fall in love with his target. Sydney Elaine was a typical seventeen year old girl with no knowledge of her destiny. The Council lost patience with William and sent a new team to assassinate Sydney. William must now choose between his world and the woman he loves.

This Young Adult Sci-Fi book has it all: romance, innocence, mystery, intrigue, prophecy and adventure. While this plot has been used before, Braxton Cosby puts a fresh new slant on it. William seemed a bit other worldly and it was fun watching him and Sydney's relationship grow.

This clever book was written for the true Sci-Fi connoisseur. Cosby writes like a seasoned author and I look forward to the next installment in this series.
Murdering Eve
Kelly Lee
2011 Gold Medal
410 Pages
Check current price
Romance - Fantasy/Sci-Fi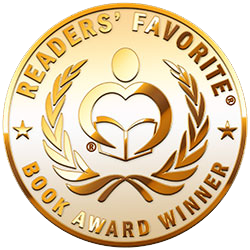 Reviewed By Alice DiNizo for Readers' Favorite

Whit Blackstone, a handsome, hunky Wind Troll, is banished from the supernatural world to a mortal life on Earth as his punishment for disobeying the orders of the Troll King Simek; he was to kill a certain child and refused to do so. Meanwhile on Earth, Eric is unfaithful to his lovely wife, Eve, and is killed by his latest office "honey," Holly, who is actually an immortal. Holly loses the Acheron Cup but does get Eve transported to the supernatural world.

Eve is the child of Synrah, and the God Apollo. Unamused by these failures and mishaps, the God Ares knows that Eve thinks she's human and sends her back to earth to bring back the Wind Troll, Whit Blackstone, in less than twelve days. Eve is guarded by her mother, Synrah, and also by Apollo's own Custodaris who has befriended Eve for years. Eve does find Whit. They passionately fall in love, but can she get him back to the supernatural world on time?

Murdering Eve is a well-written, well-edited book with carefully structured tension that makes it a written masterpiece. The humor is delightful, and the use of Greek mythology throughout is perfect, not too much, not too little, just the right amount.

The characters, supernatural creatures for the most part, are well-drawn and believable, and the plot's development will draw readers into the story. Whit and Eve's romance begins slowly and then rolls right into steamy sex scenes that readers will adore. Twilight fans will love this book and want more books like it from the author."
Prophecy Moon
Laura Eno
2011 Finalist
244 Pages
Check current price
Romance - Fantasy/Sci-Fi
Reviewed By Anne Boling for Readers' Favorite

Prophecy Moon is a fantasy love story. The tale began with Travis enjoying his life with his wife...the sun was shining, he had a good job and they lived in a nice house. He was content until a knock on the door; an old woman stood there, but behind her the world was desolate. The world behind him was merely a dream; the world behind the old woman was his reality. She sent him on a mission with the promise that if he was successful, his dream world could be his reality. He was to retrieve something that belonged to the old woman. Then she sent him through a portal into a different dimension where he met Elessa and several other half-breeds.

I wish I could safely tell you more of this action-packed plot, but that would spoil the fun for you. There is instant chemistry between Elessa and Travis. She is the leader of a small band of Hunters. Travis is an unlikely hero; he has no idea how to fulfill his mission. Along the journey he discovers powers embedded deep inside. Travis must face treachery, betrayal, distrust, danger and evil to accomplish his mission and to win the greatest gift known to mankind...love.

Prophecy Moon is a fascinating look at monsters with great fangs, wizards, and half breeds. Laura Eno skillfully weaves the threads of her plot into a tapestry rich with love in a dark fantasy world. This is a rather dark fantasy but holds promise of a shining light. Eno is a talented author who has expertly combined romance and fantasy in a way few others are capable.
Contact Author -