Trust in Me
Bethany Lopez
2013 Bronze Medal
Kindle Edition
Check current price
Romance - Contemporary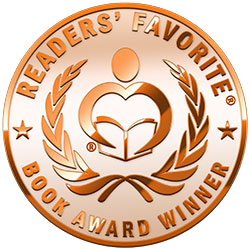 Reviewed by Rabia Tanveer for Readers' Favorite

Roni had a troubled past and she was doing her best to change that. She escaped an abusive relationship with the edge of her teeth and nearly lost her life in that struggle twice. But with the help of her ever loving and cherishing brother Kent she is able to get away from Hank and finally take a breath of freedom. But the scars of Hank's betrayal and fist are too deep to heal on their own. Roni wants to establish her career as a dancer as she always wanted but this means that she will have to confront the ever seductive and deadly attractive Rich. Will she be able to concentrate on only just dance or will be swept by another charmer? Rich is ready to leave his playboy days behind and start a relationship that is filled with love and commitment that will not end in a few years. And he already has a partner in mind; in fact he had that specific young woman in his mind for quite some years. He wants Roni in his life permanently and he is ready to do anything. But he has no idea but her past and the scars she is carrying with her. Will be able to make her take their relationship seriously? Will he be able to ask her to "Trust in Me?"

Bethany Lopez's "Trust in Me" is definitely a keeper. The novel is indeed a good one; I was delighted to find a novel that was rich with an impressive storyline and a male protagonist who is more than a just hot body and charming. The characters are full of integrity and you can feel the love of the writer for her character in each and every word. The story is sensual and seductive without being disgustingly descriptive. In short, "Trust in Me" by Bethany Lopez is a novel that you will read on a stormy night, sitting in front of a fire and with a smile on your face.
Cowboy and Indian
Darryl Sollerh
2013 Silver Medal
96 Pages
Check current price
Romance - Contemporary
Reviewed by Jack Magnus for Readers' Favorite

Billy and Ray work as cowhands on the Silver C Ranch in Texas. They both live in small trailers on the land and enjoy the quiet times after a hard day's work with a beer and some good conversation. Billy is badly injured when a vehicle driven by some foster-care kids slams into Ray's truck, and Billy has no insurance to pay the hospital or get the therapy he'll need to learn to walk again. Life has suddenly gotten very complicated. Billy has no idea how he'll meet those bills or continue the payments on his trailer. After he leaves the hospital, Chelsea, the nurse who cared for him in the hospital, suggests that he contact her friend, Mira, who is a licensed physical therapist in India but needs practical experience here in the United States in order to get her license. Mira is willing to work with Billy for reduced rates. Billy's initial truculence, self-pity and frustration is eventually worn down by Mira as he relearns the art of walking and expands his world view.

I relished every minute spent reading "Cowboy and Indian". Billy's friend and fellow cowboy, Ray, is an understated hero who shines out even when paired with the personalities of Billy and Mira. Billy seems somewhat shallow and immature when you first meet him, but, as the story develops, he becomes a caring and complex character. Mira is the perfect foil for him, and the budding relationship between them is a joy to watch. I have greatly enjoyed all of the works I have read of Darryl Sollerh, and this one is certainly no exception.
Acadian Waltz
Alexandrea Weis
2013 Honorable Mention
270 Pages
Check current price
Romance - Contemporary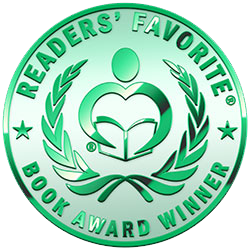 Reviewed by Natasha Jackson for Readers' Favorite

Acadian Waltz introduces us to Nora Kehoe, a head strong outspoken physical therapist who mostly knows what she wants out of her life despite everyone telling her she'd be better off with a husband. Feeling pressured to settle down by her overbearing mother, Nora meets Dr. Blessing after one of her many blind dates ends up in the emergency room. Upon entering into a relationship with Dr. Blessing, whom her mother adores, every doubt and insecurity instilled into her by her mother rises to the surface making her doubt every action. It is no wonder she constantly doubts herself since calling Dr. Blessing a jerk would be an understatement. Alexandra Weis does a fantastic job of illustrating what happens when we allow other people to dictate our lives. Honestly, if I had Claire for a mother I would be living as far away as possible and enjoy a Skype-only relationship with the woman.

The plot is well-crafted and the story is touching, especially the long history between Nora and her childhood friend and protector Jean Marc Gaspard. Though in adulthood Marc and Nora have a strained relationship filled with sexual tension, he still tries his best to keep an eye on her and will have you rooting for him from the moment you meet him. I swear at times I wanted to grab Nora and shake her; she has so much contempt for Marc, yet puts up with more than any sane woman should from John Blessing. I am not ashamed to admit that I had a bit of a crush on Marc and offered (in my mind, of course) to take him off Nora's hands until she got her head on straight. While the decision of whom Nora should choose seems obvious to the reader, the indecisiveness she feels in reaching a decision comes through clearly, which is a testament to the writing skills of Weis. Overall this was a captivating read that draws you in and makes you care about these characters and that is the mark of a truly great story.
Surfing in Stilettos
Carol E Wyer
2013 Gold Medal
250 Pages
Check current price
Romance - Contemporary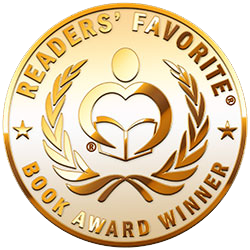 Reviewed by Stephanie Dagg for Readers' Favorite

This is a clever, lively story. Amanda Wilson, on the more interesting side of 49, is setting off for a year of travelling around Europe with grumpy husband Phil. Son Tom is left at home where he slowly but steadily works his way through the household appliances as only a clumsy, undomesticated 20-year-old can do. Meanwhile Bibi Chevalier in France has decided that she needs to take a lover to get back at her womanizing husband. Add a camper van breakdown which strands Amanda in France and an ex-lover from Australia and paths begin to cross in interesting and unpredictable ways. Finally a space hopper and a dog make the cast complete. Amanda soon faces a very big decision.

Amanda is an exuberant character, determined to keep life interesting. The Europe trip is one of her means to do this and in preparation she starts a blog, 'Fortifying Your Fifties'. Blog entries are interwoven with the story and this works extremely well both as a literary device and in terms of entertainment value. A few by-the-by subplots even begin to appear in the comments, where TheMerryDivorcee and SexyFitChick in particular have a lot to say without taking the story off course. Bibi is complex and almost a tragic figure but her subtle scheming and stoic spirit make her likeable. Tom is like everyone's eldest son and Phil slowly and steadily emerges as someone worth knowing. They are all very human and excellently portrayed. Add atmospheric settings and plenty of humor and this book becomes something you can't put down. More to come in this wonderful series, I hope.
The Sixties Girl
Victoria Staat
2012 Honorable Mention
Kindle Edition
Check current price
Romance - Contemporary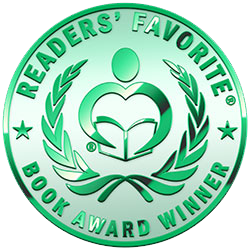 Reviewed by Joy Hannabass for Readers' Favorite

In "The Sixties Girl," Victoria Staat tells a story of when life was quite a bit more innocent that it is today. With the setting in the 1960's, readers can enjoy the signs of the times as it was back in those days. Brad Montgomery had the things that count going for him, women loved him and he had money. But Claudette wasn't about to let anyone else have Brad, for she wanted him all for herself. All of this changed though after Brad went off on a business trip. Brad and Claudette had an argument before he left, so he felt free to look when he saw the cute car hop at Lou's Drive-In. Kit was sure to check out Brad as well, especially with his shining Shelby Mustang. Sparks seemed to fly hot when these two young people met. Imagine miss Claudette when she meets Kit! Of course she did try her best to pull the breaks on their relationship, but did she really have it in her to break them up? Don't miss this sparkling romance and a nice trip back to a funny and exciting time in history.

I love the book cover, with the car hop Kit in her bobby socks, tennis shoes and ponytail. And then there is Lou's Drive-In Restaurant. I love meeting Lou and the restaurant gang. I thoroughly enjoyed the trip back to the 1960's era, enjoying everything as it was back then. Remember the jukebox music? Victoria Staat pens a fun and enjoyable story with characters that are so realistic and believable for the 1960's. She so vividly details the story to make you feel as though you are back there in time. I enjoyed Kit and Brad's story, with their romance and struggles, love and war, and the determination to make their love work. If I were you, I would run out and grab a copy of this book to read and enjoy for yourself.
Beneath the Mimosa Tree
Stephanie Verni
2012 Bronze Medal
218 Pages
Check current price
Romance - Contemporary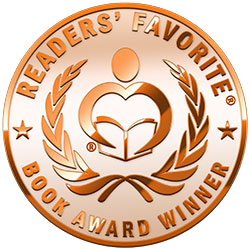 Reviewed by Alice DiNizo for Readers' Favorite

Annabelle Marco and Michael Contelli have been next door neighbors in Annapolis, Maryland, since they both were five years old. In their senior year of high school under the mimosa tree in Michael's back yard, they realized their attraction to each other. By the end of their college years, Annabelle and Michael are ready to marry. And, oh, aren't their parents excited about this! However, Annabelle deserts Michael on the eve of their Caribbean wedding as she feels the pushiness of her parents and Michael's. Both sets of parents obviously are furious with Annabelle, and Michael goes off to London alone and stays there for ten years, marrying the wrong girl for a short and dismal time. Now he is coming back to Annapolis and Annabelle has just ended a disastrous affair with an alcoholic. Will Annabelle be able to apologize to Michael for what she did ten years before and will he accept her apology and be able to love her as he once did?

"Beneath the Mimosa Tree" is a lovely, well-written and well-edited story of childhood sweethearts. Annabelle and Michael, their parents, Annabelle's grandmother Vivi and all their supportive friends in the United States and London are totally believable. The special charm of this story is that Annabelle and Michael have much to overcome and take their time doing so. They don't just make up and jump right into bed together. The story's true-to-life plot flows smoothly to the book's conclusion and "Under the Mimosa Tree" is a story to read and cherish.
Broken Wings
Alexandrea Weis
2012 Finalist
270 Pages
Check current price
Romance - Contemporary
Reviewed by Joy Hannabass for Readers' Favorite

Pamela Wells loves her job as a wildlife rehabber, but she has a special reason for opening up her rehab for wild animals. After being diagnosed with Lupus, her lawyer husband decides he needs a wife who could help him, not someone with a life threatening disease, so he divorces her. But he still does everything possible to control her life. He thinks Pamela will always need him. But that was before Daniel Phillips does his community service at the Second Chance Wildlife Rehabilitation Center. Daniel and Pamela just couldn't seem to get along at first, always yelling at each other, always at each other's throat about something. But they were both hurting, for different reasons. After being at the rehab center for several days, Daniel started to feel the effects of the animals, and those little flea-infested fuzz balls Pamela had taken care of started to work their miracles on Daniel. So the Daniel who was so used to running from one area to another to keep from getting close to anyone, was taken in by these precious little wild animals. That leads him to be taken by the beautiful lady taking these precious wild animals into her life.

This is not only an awesome story about wildlife rehabilitation, it shows how a small simple life of a "flea-infested fuzz ball" can have a calming effect on someone dealing with very difficult situations in their lives. To watch those little wild animals calm and sooth a grown man was appealing, and even though this is fiction, it can happen in real life.

You will enjoy Daniel and Pamela's story as you follow their journey in finding healing, contentment and love though the lives of the wildlife that goes through the rehab center. I just wish this book didn't have so much bad language, it is just full of it, and for me it takes away from the story. It is a shame the language and the love scenes are not more tame because this would be an awesome book for the younger generation. But the way it is, I would only recommend this book to adults.
Come Back to Me
Melissa Foster
2012 Finalist
318 Pages
Check current price
Romance - Contemporary
Reviewed by Joy Hannabass for Readers' Favorite

Tess wishes Beau was home with her. She is pregnant, and he is in Iraq on an assignment as a photographer. Most of all, she doesn't know what Beau will think about the pregnancy because they had decided to wait five years before starting a family, and that time wasn't up. She decided she would tell him the next time they talked on Skype. But that time never happened because an unexpected visitor brought the dreaded news of Beau's death when a helicopter fell in Iraq. Tess just couldn't believe Beau was gone, no matter how much their friends and family tried to help her see that he really had died in the crash. Grieving with Tess was so very emotional and heartbreaking; it was like Tess was my friend and I was there helping her!

In "Come Back To Me" the author weaves together an intriguing heart-wrenching story of love, commitment, loss and forgiveness that is so full of emotions that your heart is literally breaking for these characters by the end of the book. With all of the twists and turns, the story didn't end as I thought it would. It ended with a shocking, heartbreaking ending that will drain your emotions dry. My heart was aching so much for Beau that I could hardly read the words on the pages.

Melissa Foster is truly a wonderful story teller and if you enjoy suspenseful romances, you will love this book. So grab a copy to read and enjoy.
After Midnight
Black Phoenix Book 1
Sarah Grimm
2012 Finalist
390 Pages
Check current price
Romance - Contemporary
Reviewed by Ellen Hogan for Readers' Favorite

Isabeau Montgomery is the proprietor of a bar. One night she was playing the piano after hours when in walked Noah Clark. Noah was the lead singer of a band called Black Phoenix, trying to make a comeback. Isabeau was a child star pianist but stopped playing after she was in an accident where her mother lost her life. Her father battled for her custody with her stepfather; he won, but the only reason he wanted her was to make money off her talent. So, Isa decided it was better not to love music. Noah and his band rented space for a studio down the road from Isa's bar. He could not believe how talented she was and went about trying to get her back into playing. But, at what cost would it come? Isa is afraid it will destroy her instead of giving her back her life.

There was instant chemistry from the beginning between Isa and Noah. Each comes to the relationship with baggage, and each wants to help the other get over theirs. The story was very easy to follow from beginning to end with just the right mix of description and dialogue. I enjoyed some of the minor characters like Dominic. Ms. Grimm weaves a captivating story and keeps you wanting to keep reading to see where her characters lead her. I loved the cover of the book and think it fits very well. This is a book very worth picking up and reading.
Babies In the Bargain
Mona Risk
2009 Gold Medal
220 Pages
Check current price
Romance - Contemporary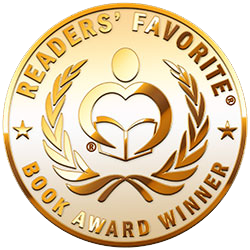 Reviewed by Anne Boling for Readers' Favorite

Holly Collier spent the last seven years dedicated to her career of medical training in Neonatology. After Marc Suarez broke Holly's heart in med school she vowed to never let it happen again. The anesthesiologist was back in town and working at the Washington Children's Hospital. She was determined not to let him distract her again.

The story opened with a surgery and the delivery of twin girls. Marc watched as Holly works. She was better than good in her field. She was even more beautiful now than she was seven years ago. She had gained an air of assurance and maturity.

Holly rushed to the OR. There was an accident. The patient was pregnant. It was Marc's sister in law Lydia. The baby boy was born by C-section as his mother died. His father, Marc's brother was DOA. The tiny baby needed a father. Marc vowed he would be the type of father the child needed. The tiny preemie needed him in a way no one ever had. Marc needed Holly and turned to her for help.

This is Mona Risk at her best. The story will bring tears both sadness and joy. The reader watches as Marc matures and as Holly's heart thaws. One tiny baby makes a difference in both their lives. The characters are easy to relate to. The plot is excellent. Fans of romance will love this story.
Contact Author -