Chasing Eva
In Light of Shadows Book 1
Camellia Hart
2016 Gold Medal
360 Pages
Check current price
Romance - Contemporary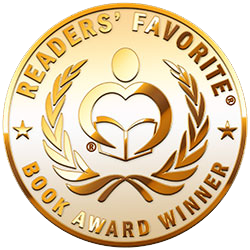 Reviewed by Rosie Malezer for Readers' Favorite

Chasing Eva is the first book of the In Light of Shadows series by Camellia Hart. After ogling over Clive Stanton's picture on the cover of that morning's tabloid magazine, Eva, Izzie and Ali make their way to the office. When the elevator doors open, Clive Stanton is inside and glances at each of them until his gaze lights on Eva. He remembers her face from long ago, before she disappeared from his life. It was with Eva that he shared his very first kiss. Eva Avery is now all grown up and in charge of her deceased father's successful company, S.F. Designs, of which Stanton Industries is their biggest client. However, many clients worry that new leadership after Eva's father's death is possibly the beginning of the end, and when she receives a letter advising that Stanton Industries wishes to cease all dealings with S.F. Designs immediately, Eva knows that her company will not survive the blow. Clive gives Eva more time to allow S.F. Designs to flourish once more, while wooing her and trying to rekindle the past. But all Eva knows of Clive is what the tabloids have printed about him, not realizing that tabloids will make up their own stories if they cannot get a scoop. With both Clive and Eva having had so much bad luck in dating, they now have to decide whether a romantic relationship with each other would flourish or be a disaster.

Not since Ednah Walters' Runes series have I found myself so engrossed in any book. Camellia Hart strays from the normal chase in romance and presents an incredible chemistry that is unsurpassed. Two people who have had so much pain in their lives, after being torn apart as children before finding each other again many years later as adversaries in business, is a delicious mix which is absolutely intoxicating from start to finish. Should this book ever be published in print, I will most definitely be adding it to my home library. Chasing Eva has the perfect balance of love, loss, triumph and defeat, leading to the most feel-good adventure in any romance. I recommend this book to readers who enjoy the thrill of a well-written novel which completely transports them into the world of two people who will do whatever it takes to get their happy ending.
Homecoming
A Wisconsin Reunion Romance
Janet Wellington
2015 Finalist
242 Pages
Check current price
Romance - Contemporary
Reviewed by Tina Gibbons for Readers' Favorite

In Homecoming, a Wisconsin Reunion Romance by Janet Wellington, Cory had her heart broken in divorce. Her husband used her to get where he wanted to be in his career and then left her for someone younger and richer. Cory moved back to Faythe, Wisconsin, and took a job caring for Tillie and her nine cats. She learned that Tillie was Jake's great aunt – Jake who broke her heart in high school. Jake ran as far and as fast as he could from Faythe when he was eighteen, leaving Cory behind. When Tillie passed away, she left instructions for Jake and Cory to fix up the house, sell it, and then split the profits. Tillie was a bit of a matchmaker, having connected over fifty couples, who then married. Jake and Cory planned to honor their obligations to Tillie and go their separate ways, but there were surprises in store for them.

I loved the beautiful cover of Homecoming, a Wisconsin Reunion Romance, because I am drawn to houses of that era. Cory and Jake's pain from the past was depicted well enough so I could understand why they were fearful of letting down their defenses and getting involved in a relationship. The sexual tension was consistent and I could feel their connection. I liked them both enough to keep hoping they'd get their happily-ever-after. Some interesting and painful circumstances led to their understanding and admitting how they really felt about each other. I especially liked the touching scenes between Jake and his father later on in the book, centered on forgiveness. I also enjoyed how Tillie was a character and played a role in the plot even though she had died. Janet Wellington penned an enjoyably sweet, romantic tale.
Heir Untamed
The Royals Book 1
Danielle Bourdon
2015 Honorable Mention
378 Pages
Check current price
Romance - Contemporary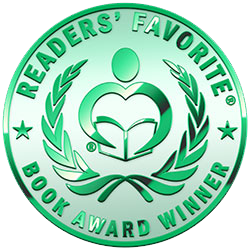 Reviewed by Rabia Tanveer for Readers' Favorite

Heir Untamed by Danielle Bourdon is about Chey Sinclair, a photographer who is trying to hold onto life with both hands after a tragedy shook her life. She is desperate to make ends meet, but the prospects are not looking good. Just when she thinks everything is ruined, life gives her a chance. A new job offer arrives: live in Latvala for four months and capture the royal family with her camera lens. She takes off, but she was not expecting to fall into the middle of a supreme attraction.

The second in line to the throne, Mattias is a devastatingly handsome man with dark hair and dangerous good looks. Chey feels an instant attraction to the royal prince, but she knows that he is way out of her league. The head of security, Sander Fisk, is another thorn that attracts her too much. Where one is dark and handsome, the other is a blond god. Who can she choose when both are delicious and charming? Does she really want to make a choice? With the drama of the royals, and an unknown foe wanting her out of the castle, can Chey complete her job or will she suffer from being attracted to two amazing men?

I have a confession to make. I saw this novel on Goodreads a year or so ago. If I don't like the cover of a novel, I don't usually read it, which is what I did with Heir Untamed by Danielle Bourdon. Now I am so glad that I DID read it now. The story is engrossing and hooks you right from the beginning. Mattias is a really good man whom I enjoyed immensely, but it was Sander who is loved and adored from get go. Sassy, smart and with a mouth that spews the most innovative insults, Sanders took the cake!
Gwynneth Ever After
Linda Poitevin
2015 Honorable Mention
334 Pages
Check current price
Romance - Contemporary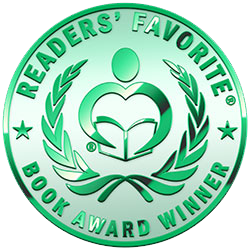 Reviewed by Natasha Jackson for Readers' Favorite

Gwynneth Ever After is the story of Gwyn Jacobs, single mother of three, working hard to be everything her children need her to be. Several years ago her husband went out to get milk and simply never returned, so she does what she must to survive, which is pretty amazing. That kind of steel, however, comes with limitations, namely that no man has been able to get close to her or the kids in ages. But a chance meeting at the theater throws Hollywood heartthrob Gareth Connor into her path, and turns her well ordered life on its ear. One cup of coffee turns into regular meetings and an eventual meeting of her children. I think Linda Poitevin did a great job of showing how difficult it can be for a woman like Gwyn to date and trust after what she's been through, while also showing just how crazy life can be when you fall for a superstar.

One of the things I loved best about Gwynneth Ever After is how quickly the kids took to Gareth because it was the one thing that seemed to scare Gwyn the most. Ottawa wasn't his home so he'd be leaving eventually and her second-guessing everything was typical and annoying. Her skepticism at his interest in her is reasonable, but she gives Gareth a fair shot and they quickly grow to care for one another. I love that Linda Poitevin let us see them weighing the benefits of a relationship; it's very adult and not very exciting but it is essential to their love story. This was a sweet adult love story with familiar romance themes and a satisfying end.
The Calum
Xio Axelrod
2015 Honorable Mention
110 Pages
Check current price
Romance - Contemporary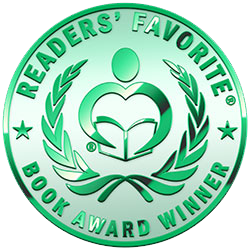 Reviewed by Katelyn Hensel for Readers' Favorite

The Calum by Xio Axelrod is a unique addition to the realm we call "New Adult" fiction. Lovie is looking for love in all the wrong places. She also knows it's crazy to think that her Prince Charming could come in the form of a unicorn, or the calum. Yet it's to the Scottish Highlands she goes for Christmas and it's there that she meets the dashing Duff. Who said childish wishes can't come true? The calum is a reference to a "book boyfriend", one thing that I absolutely love doing! Who says you can't find your Edward, your Christian Grey, your Legolas? Okay, so maybe if your dream guy is a 1000-year-old elf, you have some problems, but it worked out for Lovie so, hey, it can work out for you too!

I'm going to be honest, The Calum is not something that I expected. Xio Axelrod was a hoot and a half in terms of character and voice. I absolutely LOVED the dialogue and banter and simply thoughts inside characters' heads. I also wasn't expecting romance to be so much fun, and it really was. I found myself relating to both Lovie and Duff and I enjoyed their chemistry immensely. Additionally, I liked that the romance was interracial. I haven't been able to find that many books with interracial romance in them (other than some pretty weird erotica) so finding this was a breath of fresh air for someone currently involved in an interracial relationship. I will definitely be looking for more from Xio Axelrod!
Sand Dollar
A Story of Undying Love
Sebastian Cole
2015 Bronze Medal
225 Pages
Check current price
Romance - Contemporary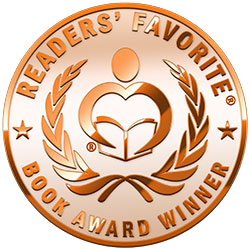 Reviewed by Katelyn Hensel for Readers' Favorite

Sand Dollar is a real romance novel from the pen of Sebastian Cole. Raised and groomed from his infancy to take over the family business, Noah is straight forward, organized, and has a no-nonsense attitude...that leaves him feeling empty inside. Robin is a burst of fresh air and energy, but though they are attracted to each other, a secret threatens to tear them apart forever.

One of the best things about this book was its beautiful cover and awesome formatting. I know that sounds a bit shallow, but I really believe that the cover sets the tone of the story and Sand Dollar's cover is so beautiful that you really feel as though you're about to fall in love. The formatting too was crisp and clear, allowing for smooth, unimpeded reading. While this is a relatively short story, you get a real feel for the characters and I'm getting all choked up just thinking about it! Sand Dollar is a great, feel good, possibly cry-your-eyes-out romance.

Sebastian Cole has a real winner here. Though Noah and Robin seem as different as night and day, their contrasting personalities go far in pulling out their "real" selves, making both of them happy for these changes. What makes this book stand out is that, in the vein of Nicholas Sparks, Sebastian Cole has set "now" as a time in the couple's future...having Noah remember the love and what happened. It captures you, enthralls you, and makes you want to hold Noah and Robin in your heart!
Loving Josie
A Torey Hope Novel
A.D. Ellis
2015 Bronze Medal
356 Pages
Check current price
Romance - Contemporary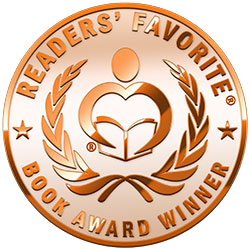 Reviewed by Rabia Tanveer for Readers' Favorite

Loving Josie by A.D. Ellis is a breathtaking love story about a battered woman, Josie Decker. Josie lived her life as an unloved, unwanted creature in her house. No one loved her and she has accepted that, but she wants to live a free life where she can run away from her past and try to live happily. With that dream in her heart, she leaves everything behind and travels to Torey Hope.

Enter Kyle Martin, a pierced, tattooed bad boy who has a heart to rival saints. But even he is not able to protect his one true love and its loss plunges him into the deepest depraved despair that makes him fight for every breath he takes. To break free of the shackles of guilt, he accepts help and moves to Torey Hope in order to live a life that is bearable. Josie and Kyle meet and there is an instant spark. The two become kindred spirits and very close friends. Together, they bring a smile into each other's lives and put the past behind them. However, the past is back and with full vengeance. Will the two of them accept their past and move forward together? Or will they give in and lose a good thing that has the potential to save them?

A.D. Ellis did a great job with Loving Josie. The novel is a wonderful mix of angst, loss, love and a hope to live life once again. Josie's struggle was portrayed in a really realistic manner and I could relate to her. Kyle, on the other hand, is the perfect example of a bad boy persona. He literally does have a heart of gold and, hey, he is hot with all those tattoos, so that was one more thing to love about him. All in all, a great, fun read. A really sweet and amazing novel. Perfect to read on weekends when you have nothing to do.
Decker's Wood
Kirsty Dallas
2015 Silver Medal
253 Pages
Check current price
Romance - Contemporary
Reviewed by Michelle K. Pickett for Readers' Favorite

In Kirsty Dallas' novel Decker's Wood, we meet Decker. He is a porn star. Actually, he's known in the business as the "Prince of Porn." He's good at his job and he loves it… or he did. Somewhere along the way, he lost his love of porn. And his body showed it. Oh, he still looked good on the outside, but his equipment stopped working. That is until Andi came to town. Then his body woke up and paid attention. But only for Andi. For anyone else, no luck. So Decker is faced with a problem: continue in the porn business or stop to explore something he'd never allowed himself, a real relationship — with Andi.

I was skeptical about this book. I initially started reading it out of curiosity. Imagine my surprise when I finished it in just a little over a day. Decker's Wood is a breath of fresh air in the new adult/adult contemporary romance genre. Even though the storyline follows a porn star, don't expect page after page of explicit sex. Instead, we are given a look into Decker's life without the weight of a story relying solely on sex. The love scenes were sprinkled throughout and, in most cases, were integral to the story. After all, a man who's lived without sex for as long as Decker had is going to want to explore what has been missing in his life.

The plot is solid, and the pacing is steady throughout. I didn't find my mind wandering as I read. I was too involved with Decker, who is a lovable, but flawed, character. And, surprisingly, relatable. The story is told in alternating points of view between Decker and Andi. I was so thrilled with that. Not many authors tackle writing from a male perspective. And very few do it well. Dallas not only wrote Decker's point of view, but did an awesome job. I found myself alternately laughing out loud at Decker's internal dialogue, and wanting to scoop him up and hug him. Overall, despite grammatical and punctuation problems, I found Kirsty Dallas' Decker's Wood a funny, touching story about love, loss, and allowing yourself a chance at a happily ever after. There's nothing left to say except go read it!
The Marriage Bargain
Billionaire Games
Sandra Edwards
2014 Finalist
240 Pages
Check current price
Romance - Contemporary
Reviewed by Natasha Jackson for Readers' Favorite

In The Marriage Bargain, we have Camille Chandler trying to get the scoop on why French millionaire Julian de Laurent is in need of an actress. Julian needs a temporary wife for the same reason all wealthy Frenchmen do; to get his father off his back. So instead of getting the scoop, Camille chooses the $5 million when she loses her job for refusing his offer. Sandra Edwards' tale of a marriage of convenience is a light read, but it really is fun and uncomplicated. Camille and Julian are pretty great together, despite the differences in their lives and upbringing. He likes that she's a simple girl with no airs and she likes that Julian is gorgeous, cultured and charming. Together they are an unlikely duo that shouldn't work, but somehow they do.

I loved that Sandra Edwards decided to put the man in the position of an unwanted marriage; it's something you rarely see outside of Regency romances. But having a big strong man like Julian running scared from a pre-engagement announcement is priceless! They both have trust issues, albeit for different reasons, so as they get to know one another you can see the sparks and the connection between Camille and Julian begin to grow. The Marriage Bargain provided a really good time because it had everything from a Vegas wedding, a scheming ex, and a bitter boss with an axe against the super wealthy, France and a big ol' misunderstanding. By the end of the book I was smiling like a fool because this story was just so…fun.
Cover to Covers
Alexandrea Weis
2014 Finalist
292 Pages
Check current price
Romance - Contemporary
Reviewed by Natasha Jackson for Readers' Favorite

Tyler Moore is a handsome, middle-aged man, soon to be twice-divorced. He is facing the reality of aging and a struggling business, but none of that seems to matter when former flame and successful romance novelist Monique Delome reappears in his life. In Cover to Covers, the control freak in Tyler struggles with all the things in his life that are not in his control, particularly the re-emergence of his feelings for Monique. Unfortunately, Monique has been burned before and reserves her romance for the pages of her latest bestseller. As much as she proclaims that she doesn't believe in the reality of love, all of Monique's male characters bear a striking resemblance to Tyler, something he finds out in the aisles of a romance writers' convention.

I have to say that it took me most of Cover to Covers to stop disliking Ty so much. He wears a special brand of cool, detached arrogance that was quite off-putting, but I reserved judgment because the man he was in his twenties had to be slightly more human than this middle-aged version of him…right? But Alexandrea Weis did a good job of making him SO arrogant because Mo was equally independent and strong, therefore not willing to fall all over herself for a moment in the presence of his greatness. The connection between Ty and Mo was great! She shouldn't want him, really, but she still can't help it and sometimes you just have to kick good sense to the kerb in favor of a chance at the happily ever after she writes about. Cover to Covers is an authentic second-chance romance with no misty-eyed heroine prepared to quickly forgive the unforgivable. Mo is a strong woman who knows her worth, even if she is a secret softy on the inside. Alexandrea Weis has created unique characters with a lot of depth and experience, giving this story a freshness not often found in the genre.
Contact Author -