Stepping Stone
The Stone Series Book 2
Dakota Willink
2017 Gold Medal
360 Pages
Check current price
Romance - Contemporary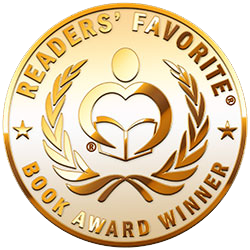 Reviewed By Rabia Tanveer for Readers' Favorite

Giving new meaning to "off the charts," Stepping Stone: The Stone Series, Book 2 by Dakota Willink is one of those novels that make you want more the moment you read the last word. The novel moves the story of Krystina Cole and Alexander Stone forward and takes us on a journey with them. Krystina and Alexander both have a dark past that they cannot fight off. Krystina knows that her past has damaged her and no one can help her get over it, but her. She can love, but only to a limit. She cannot let herself go and delve deep into love. Even if she wants to, she cannot help it.

Alexander Stone knows that he loves Krystina and he wants to give this love a chance. Even if it means that he will have to share his dark past with her, he will do it in a heartbeat. He knows that she is his salvation and his way out of this dark life. Together, they are ready to give themselves a chance and make it work; however, is it possible? But fate has other plans for them. What can they do when the universe is conspiring against them?

This novel was intense! I loved it and I loved the sizzling hot chemistry between Alexander and Krystina. Both of them were trying equally hard (although Alexander takes the brownie points for being an awesome guy!). I loved how after resisting, Krystina took a chance, finally working with Alexander to make it succeed. I cannot wait for the next novel in the series because this is now one of my favorite novels this year! So romantic and awesome!


The Bloodline
The Friessens Book 2
Lorhainne Eckhart
2016 Bronze Medal
224 Pages
Check current price
Romance - Contemporary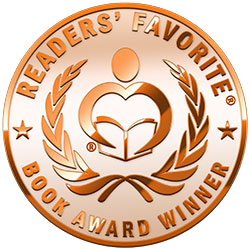 Reviewed By Elizabeth Butts for Readers' Favorite

The Bloodline (The Friessens Book 2) is a powerful family story, with a heartwarming romance between a strong male lead and a woman who he rescued once (and seems to feel needs constant rescuing and protection). Andy married Laura, a former maid at his family's estate, and they moved without a word to Montana. With their children, they carved out a life together, raising cattle and just living. Until hearing of his mother's death, he didn't think twice of the family he walked away from - because they weren't really a family at all. In the end, his current family is challenged by his deceased mother trying to control him from the grave. So what is more important in life? Family? Wealth? Love? Power? These are the temptations facing Andy in The Bloodline (The Friessens Book 2).

Lorhainne Eckhart wrote a beautiful romance that is not just a romance between a man and a woman, rather, it is a romance novel about the love of a family. A man and wife and their children. The beautiful bond between a mother and her baby as she nurses. The unconditional love that a father has for his children as they run to him, having only been away from each other for a day. You feel the strength of the family unit in this novel, and that is a beautiful thing. I would have loved to know more of the back story. What happened before this book? What had the mother done? What happened to the oldest son (an illness is referenced toward the end). But all in all, I thoroughly enjoyed reading about Andy, Laura, and their family in The Bloodline.
Love on the Rocks
Love on Tour Book 1
Kay Harris
2016 Bronze Medal
222 Pages
Check current price
Romance - Contemporary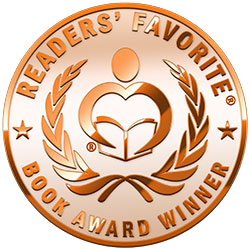 Reviewed By Rosie Malezer for Readers' Favorite

Love on the Rocks is the first book in the Love on Tour series by Kay Harris. After a hitchhiking misadventure during a two-week break from her park ranger job, Dani Roberts finds herself sitting at the next table, early one morning, from rock stars Henry (Hank) Tolk and Sean Rush in a small town diner in Nevada. Before she knows it, Dani is on her way to Phoenix on their tour bus and is taken under Sean's protective wing, much to the dismay of his female fans. When one of the roadies makes a move on Dani at the intermission of one of their concerts, she instinctively reacts with a kick, but not half as violently as Sean reacts when the spiteful, jealous female groupies decide to play a practical joke on Dani, putting her life in danger. As soon as Dani realizes that she has fallen hard for a man whose life is the polar opposite to her own, the time comes when she has to make a choice which will change her life forever.

What an emotional roller-coaster ride! Love on the Rocks shows how different two lives can be, and that love can be found in the most unlikely place. Kay Harris seems to have found the secret ingredient which turns a book into a classic novel, making the reader crave more. There are so many different personality types, yet they all seemed to click perfectly. Dani's character is so down to earth and sassy, able to keep her cool at all times, and it works in her favor. The arrogance of the roadies and the snobbery of the groupies was enough to put me off fame for a lifetime, but the new elements which came with each chapter kept me enthralled and begging for more. I was extremely excited to learn that Kay Harris has two follow-up books in the Love on Tour series, and I will be happily adding them to my personal book collection. I thoroughly enjoyed Love on the Rocks and I recommend it to readers who enjoy a great cocktail of love, drama, action and humor.
Forever Grace
Ever After Book 2
Linda Poitevin
2016 Honorable Mention
280 Pages
Check current price
Romance - Contemporary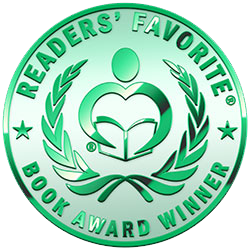 Reviewed By Rabia Tanveer for Readers' Favorite

Forever Grace: Ever After Book 2 by Linda Poitevin follows Grace, a woman in her thirties, living with four children deep in the woods. Lonely and scared, her main priority is protecting these little kids who are mature beyond their years. With the threat of danger always in their heads, there is nothing that can change her focus from them to anything else. She had no idea what a handsome stranger with his leg in plaster can do.

Sean is a cop, he is a protector and he loves his peace. When he came to his cabin to recuperate from a bad leg after a shooting incident, he had no idea that he would find a family that he will love and cherish beyond anything else. The four children are special and so is their aunt. There is an undeniable chemistry between them, but there is something else. They are hiding, but from what and who? Is this a disaster waiting to happen or he is finally finding kids he can actually call his own?

Forever Grace: Ever After Book 2 by Linda Poitevin is one of those rare romance novels that is not just good, but leaves an imprint on your mind and so you remember it forever. This novel made me so happy. Clean, beautiful and a perfect romance novel that will make you sigh. From the moment I started reading this novel, I knew it was special and I would just simply love it. This beautiful novel is now my all time favorite. I love every single thing about this novel. I love Annabelle, Joshua, that brave little boy. That Annabelly chant was really cute. And gosh the end, it was intense, sweet, and so very romantic. Sean and Grace are now my favorite characters! Five stars through and through.
The Lonely Hearts Club
Southern Charmers Book 2
Sandra Edwards
2016 Honorable Mention
141 Pages
Check current price
Romance - Contemporary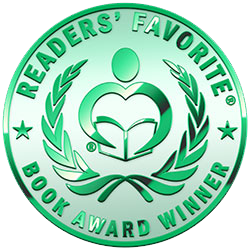 Reviewed By Michelle Randall for Readers' Favorite

Cypress Falls is a sleepy little town in Louisiana that gave rise to three sisters; twins Georgia and Ginger, and their older sister, Risa. At one time, Georgia and Risa sang together in a local band, but that is all water under the bridge and food for a longtime grudge that is probably being held against the wrong person. Georgia and Ginger now live in LA, and are coming home for Risa's only daughter's wedding. With sibling rivalry, old boyfriends, and lost loves, it is bound to be an eventful weekend. The Lonely Hearts Club is the story of three sisters, each lonely in their own way and for very different reasons. Author Sandra Edwards weaves together an old-fashioned tale of younger sister making it big and older sister feeling slighted with exes and might-have-beens to form a heart-warming tale of second chances.

The Lonely Hearts Club is the second book in the Southern Charmers series, and who doesn't love a story about some good ole southern men, with looks and charm. As the story develops, we learn that the longtime grudge between Georgia and Risa is really only one sided, and it is being fueled by someone who uses it to their advantage. Old feelings are rekindled and new romances bloom in the garden and backyard of the south. Author Sandra Edwards does an amazing job making you feel for each character and see their side of things. I found myself wanting to smack certain self-involved characters that were using the sisters for themselves, and just waiting, impatiently, for the truth to come out and the sisters to find their place together again. This is a wonderful book, nothing you wouldn't want your teen to read. Great for all ages of readers!
Your Soul Was Made for Mine
C. L. Hunter
2016 Finalist
334 Pages
Check current price
Romance - Contemporary
Reviewed By Anna Smith for Readers' Favorite

Your Soul Was Made for Mine by C.L. Hunter is a sizzling romance that combines romance with different elements of fantasy and history to create a well-balanced story. Billionaire Nolan O'Neil is surprised by the tragic death of his friend, attorney Thomas Stone. Nolan makes a deathbed promise to Thomas to look out his wife, Emmalyn. When Nolan and Emmalyn meet in Ireland, their lives careen onto a different path. Suddenly, their lives are changed forever as they start to uncover amazing secrets. Intense dangers appear from Nolan's past. When an angel begins to guide the pair, the story leads to discoveries that neither character could have imagined. All the while, they are hopelessly attracted to one another in a very hot and steamy way that will leave the reader breathless.

Your Soul Was Made for Mine is a steamy romance with very well written characters, especially the main characters, Nolan and Emmalyn. I loved the attraction between the two and thought the heat on the pages was very well done! Hunter did a nice job of creating passion in a story that involved a widow and the husband's best friend. I thought that relationship was explained well. I also enjoyed the rest of the story, so that this wasn't just a flat romance but it had some body and depth. The setting in Ireland was beautifully described and made me want to travel there immediately! I always appreciate a story that is written well enough to transport me to a new place.
The Wedding Wager
Colorado Billionaires Book 1
Regina Duke
2016 Silver Medal
210 Pages
Check current price
Romance - Contemporary
Reviewed By Kerliza Foon for Readers' Favorite

Regina Duke has outdone herself in this contemporary romance novel, The Wedding Wager, Colorado Billionaires Book 1. With less than a month until his 25th birthday, Kevin Wake is growing more and more doubtful that he will meet the perfect candidate to present to his mother as his fiancée. If he does not find a candidate in the next couple of weeks, his entire inheritance will be lost and his brother and sister will be at the mercy of his father. With nothing left to lose, he places a 'help wanted' ad in the newspapers. Time has almost run out when a perfect candidate appears, Megan Mully. Only one problem. She seems too good to be true. Can Kevin really trust her or does she have a secret agenda that she's hiding from him? Is she working with his father to keep him from his inheritance?

Regina Duke's The Wedding Wager is a comically sweet romance. Megan and Kevin were adorable, and I loved the wholesome appeal of their story. While this novel fits the genre of contemporary romance, it is not your typical romance in which the male and female leads spend most of the book worried about how quickly they are falling in love, and if their partner loves them back. It offers a nice reprieve from that angle most romance novels take on and gives the reader a different spin on family drama. I give this book kudos for the well written way in which it is presented. The characters have both their flaws and strengths, and the plot has interesting twists and turns.
P Town
Howard Reiss
2016 Silver Medal
Kindle Edition
Check current price
Romance - Contemporary
Reviewed By Tracy A. Fischer for Readers' Favorite

In a lovely story that combines love, happenstance and the connections that one can make with people brought together by circumstance, P Town by Howard Reiss is an unforgettable read. Follow the stories of a disparate group of characters who all find themselves in Provincetown for the summer. Each of the characters - Mara, Randy, Ernie, Horton and Reed - come from very different backgrounds and are wounded in their own way. The relationships that they form while in the lovely Cape Cod "P Town," as Provincetown is called, are ones that might serve to bring healing to each in their own way, if they are able to accept it.

I so enjoyed P Town. This book grabbed me from the very first page and kept me obsessively reading until the end. Author Howard Reiss has done a beautiful job in creating characters that his readers will connect with, relate to, and care about. If that isn't a hallmark of a great author, I am not sure what is. The author's scene setting is excellently done, and readers will feel as if they can simply slip through the pages to Provincetown while they are reading. Any reader who enjoys romance or simply a great piece of fiction would love this book. I highly recommend P Town. I look forward to reading more from the very talented Howard Reiss, and certainly hope that he is hard at work on his next book!
Chasing Eva
In Light of Shadows Book 1
Camellia Hart
2016 Gold Medal
360 Pages
Check current price
Romance - Contemporary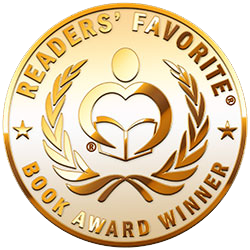 Reviewed By Rosie Malezer for Readers' Favorite

Chasing Eva is the first book of the In Light of Shadows series by Camellia Hart. After ogling over Clive Stanton's picture on the cover of that morning's tabloid magazine, Eva, Izzie and Ali make their way to the office. When the elevator doors open, Clive Stanton is inside and glances at each of them until his gaze lights on Eva. He remembers her face from long ago, before she disappeared from his life. It was with Eva that he shared his very first kiss. Eva Avery is now all grown up and in charge of her deceased father's successful company, S.F. Designs, of which Stanton Industries is their biggest client. However, many clients worry that new leadership after Eva's father's death is possibly the beginning of the end, and when she receives a letter advising that Stanton Industries wishes to cease all dealings with S.F. Designs immediately, Eva knows that her company will not survive the blow. Clive gives Eva more time to allow S.F. Designs to flourish once more, while wooing her and trying to rekindle the past. But all Eva knows of Clive is what the tabloids have printed about him, not realizing that tabloids will make up their own stories if they cannot get a scoop. With both Clive and Eva having had so much bad luck in dating, they now have to decide whether a romantic relationship with each other would flourish or be a disaster.

Not since Ednah Walters' Runes series have I found myself so engrossed in any book. Camellia Hart strays from the normal chase in romance and presents an incredible chemistry that is unsurpassed. Two people who have had so much pain in their lives, after being torn apart as children before finding each other again many years later as adversaries in business, is a delicious mix which is absolutely intoxicating from start to finish. Should this book ever be published in print, I will most definitely be adding it to my home library. Chasing Eva has the perfect balance of love, loss, triumph and defeat, leading to the most feel-good adventure in any romance. I recommend this book to readers who enjoy the thrill of a well-written novel which completely transports them into the world of two people who will do whatever it takes to get their happy ending.
Homecoming
A Wisconsin Reunion Romance
Janet Wellington
2015 Finalist
277 Pages
Check current price
Romance - Contemporary
Reviewed By Tina Gibbons for Readers' Favorite

In Homecoming, a Wisconsin Reunion Romance by Janet Wellington, Cory had her heart broken in divorce. Her husband used her to get where he wanted to be in his career and then left her for someone younger and richer. Cory moved back to Faythe, Wisconsin, and took a job caring for Tillie and her nine cats. She learned that Tillie was Jake's great aunt – Jake who broke her heart in high school. Jake ran as far and as fast as he could from Faythe when he was eighteen, leaving Cory behind. When Tillie passed away, she left instructions for Jake and Cory to fix up the house, sell it, and then split the profits. Tillie was a bit of a matchmaker, having connected over fifty couples, who then married. Jake and Cory planned to honor their obligations to Tillie and go their separate ways, but there were surprises in store for them.

I loved the beautiful cover of Homecoming, a Wisconsin Reunion Romance, because I am drawn to houses of that era. Cory and Jake's pain from the past was depicted well enough so I could understand why they were fearful of letting down their defenses and getting involved in a relationship. The sexual tension was consistent and I could feel their connection. I liked them both enough to keep hoping they'd get their happily-ever-after. Some interesting and painful circumstances led to their understanding and admitting how they really felt about each other. I especially liked the touching scenes between Jake and his father later on in the book, centered on forgiveness. I also enjoyed how Tillie was a character and played a role in the plot even though she had died. Janet Wellington penned an enjoyably sweet, romantic tale.
Contact Author -