A Tablespoon of Temptation
A Recipe for Love Novel
Kelly Collins
2021 Gold Medal
238 Pages
Check current price
Romance - Contemporary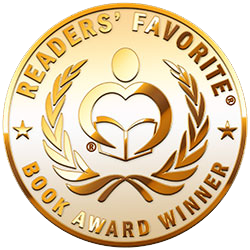 Reviewed by Trudi LoPreto for Readers' Favorite

The Luxe Resort has just been bought and the new owners have arrived. Will they make drastic changes or will all the employees keep their jobs? This is about to be revealed at the first meeting. The star of the story is Danielle, a young woman dedicated to her job and with little else happening in her life. James, the head of the construction team updating the Luxe, is the love/hate interest. They start off on shaky ground when they first meet, find friendship, experience frustration, and finally the hope of love as they work together to improve the resort. James has secrets that can ruin not only their friendship but any chance they have of falling in love. Danielle tries hard to fight the attraction she feels for James because she doesn't want to be involved with someone she works with. I will not reveal if the two find love, so you will have to read A Tablespoon of Temptation to find the answers.

A Tablespoon of Temptation: A Recipe for Love Novel by Kelly Collins is a good contemporary romance story that made me smile and sad as I shared the ups and downs with Danielle and James. I really enjoyed reading A Tablespoon of Temptation. The characters were likable and the storyline was believable. Danielle was so good at her job but sadly had very little else, James was fighting an unhappy past and afraid to feel joy but together they overcame their fears. I really wanted to offer both of them advice and encouragement. Kelly Collins is a talented author and while this is the first book I read of hers, it will certainly not be the last.
Forever and One Day
Jacqueline Simon Gunn
2020 Finalist
470 Pages
Check current price
Romance - Contemporary
Reviewed by Divine Zape for Readers' Favorite

Emotionally and psychologically rich, Forever and One Day by Jacqueline Simon Gunn is a gripping romance that explores the themes of betrayal, love, and redemption. It has been seventeen years since Olivia Watson discovered the betrayal that tore at her heart — her high school sweetheart and fiancé having sex with her best friend. That was seventeen years ago and she had made the decision not to confront that part of her life, completely disconnecting from anything and anyone that could remind her of Justin and her heartbreak. She now receives an invitation to her twenty-year high school reunion and she musters the courage to go. But when she meets Justin at the gathering, both of them feel that irresistible connection. Somewhere buried in their hearts is a longing for each other, but can they still find space for love when both of them are currently involved with other partners?

Jacqueline Simon Gunn is a great storyteller who leads the reader straight into the heart of the conflict and gets them interested in the protagonist. The story begins with Olivia contemplating whether she should accept the invitation or not, and the background story comes out vividly through the masterly use of dialogues. The writing is filled with deep emotional insights. The conflict is strong enough to keep the reader interested in the story, but it is the way the plot is developed that will surprise readers. I wanted to see how this story ended and the author did not disappoint. The reader will enjoy compelling lines, some soothing and though-provoking such as, "Between the empty spaces is a place called forever." Forever and One Day is a captivating story, a romance with very unique angles that will delight readers. I couldn't stop reading it.

Gin's Tonic
Olivia Owen
2020 Honorable Mention
288 Pages
Check current price
Romance - Contemporary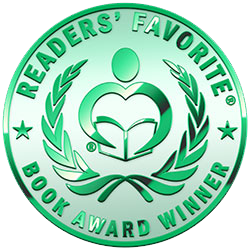 Reviewed by Risah Salazar for Readers' Favorite

In Gin's Tonic by Olivia Owen, Virginia Lee, or simply Gin, is running away from her past. She blames herself for the death of her husband and son, Jasper. When she can't take it any longer, she decides to drive away -- no particular destination; she just wants to get as far away as she can from her current life. When confusion creeps in and she's desperate to go back home, she nearly causes a road accident. Thankfully, no one is hurt. But the woman in the other car is crying out for help as she is about to give birth. This wild encounter is followed by a few more friendly gestures and the next thing she knows, she has found a new family and is caught up in a love triangle in a town with a familiar name -- Jasper.

With a feminist nature and a diverse set of characters, this book is a wonderful piece of fiction. The protagonists are imperfect but it's easy to fall in love with them because they are perfectly written. They are deep and their motivations are clear. The plot is unique, complex, and surprisingly touching. Gin's Tonic will teach you that love can exist in many forms, but it should start with yourself. Gin's Tonic by Olivia Owen is a combination of heart-warming drama and sultry romance. Highly recommended to all those readers looking for a second chance in life and in love.
Controlling Shelly Fagan
Olive Dunn
2020 Bronze Medal
351 Pages
Check current price
Romance - Contemporary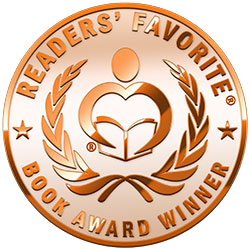 Reviewed by Grant Leishman for Readers' Favorite

Growing up in small-town America in the '60s was exciting and full of discovery but when you are the beloved children of the town's mayor, you have a particularly privileged existence. When Shelly and Steven Fagan find their world collapsing around them in the midst of the Vietnam War, they find they both have to grow up very quickly. In Controlling Shelly Fagan by Olive Dunn we meet Shelly in 1986, a wife and mother of two young boys but still a woman traumatized by her teenage years and the horrible things that happened to her back then. Shelly was just 17 when she and her "forever" love, Chris Johnson, conceived a baby. Shelly's mother, who wanted so much more for her daughter than the life of a wife and mother that she'd had to settle for, had a plan. Spiriting Shelly away to the convent she herself had been schooled in, she made a deal with the Mother Superior to lie to her daughter and put the baby up for adoption, forever changing her relationship with her daughter. Shelly, twenty years later, is still haunted by the love she lost and the baby that "died" at birth. A happily married mother, she has moved on with her life… or has she? Can she ever forget the love she and Chris shared all those years ago and can she ever reconcile with the parents that lied and cheated her of the life she'd wanted so desperately?

Controlling Shelly Fagan by Olive Dunn is so much more than a romance. It is really a social commentary of a bygone age, an age of almost innocence that turned ugly with the social disruption of the 1960s and the war that took so many lives. I found this story to be totally compelling as we split the narrative between the middle-aged mother, Shelly and the rebellious but loveable teenage Shelly. I particularly liked the fact that the twists, although not massive, were consistent and totally surprising all throughout the story. I felt the author had the balance exactly right between the two totally different decades, the '80s and the '60s. The juxtaposition of social mores between the two eras was beautifully and at times painfully highlighted. The idea that young women of that time had so little control over their own destinies was stunning and, with Dunn's superb writing, I was swept along in this amazing journey of self-discovery and forgiveness. Although it's not quite PG in its rating there is little in the book that could upset anyone but a total prude and I found the loving, romantic scenes to be beautifully written. There were parts of the story that were able to bring a tear to the eye of this reader and, for me, that is the hallmark of an exceptional storyteller. This is, I suspect, a debut novel and one that has been years in the making. I can only hope that Olive Dunn follows up quickly with another book as this one definitely captivated me and I would love to read more from this talented author.
Valentine to Faith
Victoria Foyt
2020 Silver Medal
235 Pages
Check current price
Romance - Contemporary
Reviewed by K.C. Finn for Readers' Favorite

Valentine to Faith is a work of fiction in the romance and contemporary drama sub-genres and was penned by author Victoria Foyt. Written for romance readers of all sensitivity levels, the romantic situations in the novel are not graphically portrayed. Our central protagonist is Angel del Corazón, who believes that her work raising her daughter to adulthood is her sole passion, and has put the terrible mistakes of her past firmly aside. Living on a small island off the coast of southern Florida, Angel resists temptation when newcomer Max arrives and wants to start a shell business. But when Angel's daughter Faith begins to repeat the mistakes of her mother's secret past, Angel must open up and shatter her own resolve to save her daughter, and indeed herself, from further heartache.

A deeply involved drama with some unique and unusual perspectives to explore, author Victoria Foyt presents a stunning and immersive work of fiction for readers to explore. I loved the Cuban cultural influences on the work and the credible and proud representation that Angel is given as a protagonist. It was wonderful to see the cultural intermixing with the religious in her belief system, adding this higher layer of fate and faith to the work which builds tension really well. Max is an affable male lead who grows on you over time, but it is the exploration, fears, and freedoms of Angel and her daughter Faith that really make this work shine. Readers searching for contemporary fiction with romance, emotional depth and all-out realism need look no further than the truly unique Valentine to Faith.
Return to Sender
A Pine Falls Novel Book 1
Jennifer Peel
2020 Gold Medal
293 Pages
Check current price
Romance - Contemporary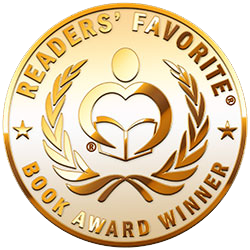 Reviewed by K.C. Finn for Readers' Favorite

Return to Sender is a work of contemporary romance penned by author Jennifer Peel and forms the first novel of the Pine Falls series. In this introductory installment to the collection, we meet protagonist Ariana Stanton, whose views on life, men, and romance have been very poorly colored by her current life experiences. All she gets from her absent father is one mysterious letter per year; she has an ex-fiancé who abandoned her for another woman, and so she lets Jonah Adkinson go before he can abandon her too. But nine years later, Jonah returns with a determination to prove her wrong and be the one who stays and changes her mind on love.

Author Jennifer Peel presents a realistic and emotive drama where the romance is anything but perfect, yet it still leaves you with all those dramatic and intensely uplifting feelings that all good romance novels do. I liked the presentation of the reluctant and somewhat cynical Ariana, who has a good head on her shoulders and is highly relatable in her quest for self-preservation. Jonah is an excellent foil against this attitude, and so the two come together with well-written dialogue and well thought out back-stories which aid in their mutual discovery of what they can be if they only try together. This results in a beautiful story told with real emotion, and the side plot of Ariana's father's letters is also highly satisfying and relevant. I would certainly recommend Return to Sender to realistic romance fans everywhere.
The Perfect Lap
A Racing Hearts in Serenity Romance
Sedona Hutton
2019 Finalist
334 Pages
Check current price
Romance - Contemporary
Reviewed by Rabia Tanveer for Readers' Favorite

Ella was fresh out of a disastrous relationship and she was ready to take a break from all the heartache. So she decided to pay attention to her profession and promoting the image of a NASCAR Champion seemed an easy job. However, she was not expecting AJ Ryan to be this handsome and this considerate. He pushes all the right buttons for her and she cannot help falling for him. She did not expect to like him this much and what else she did not expect was becoming the guardian of three children because she and AJ were mistaken to be a couple. To sink her even more, AJ had a complete 360 turn and helped her take care of the children. Now, what is Ella going to do to? Can she keep her personal and professional lives separate when she just seems to be falling for her client?

The Perfect Lap: A Racing Hearts in Serenity Romance by Sedona Hutton is the perfect example of a novel with a "bad boy with a heart of gold" as stated by the author. Fast-paced, the perfect timing and some brilliant writing made this romance an absolute hit with me. There were steamy moments, moments where I got emotional, and then there were some sappy moments with the whole family that just pushed the right buttons for me. While Ella is a levelheaded character, AJ was her complete opposite. He was spontaneous, he lived in the moment and tried his best to work hard and play hard. Together, they made the perfect couple. They made a great team, even though they had a rocky start. AJ changed with time, but he didn't just change for Ella. He changed for himself and his personal growth was simply wonderful. I love that man; I am not ashamed to say it! I loved this adorable romance!
Oh, Baby!
A Prescription: Romance! Book
Jill Blake
2019 Honorable Mention
181 Pages
Check current price
Romance - Contemporary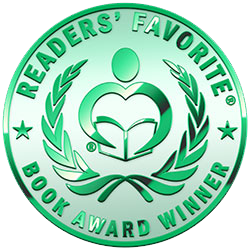 Reviewed by Romuald Dzemo for Readers' Favorite

Oh, Baby! A Prescription: Romance! Book by Jill Blake is a contemporary romance that follows Lena Shapiro, a very skilled surgeon who sacrificed her personal life to build her career. Now at thirty-nine, she is still single while her friends are building their families. When Adam Sterling turns up in her life, it is only supposed to be all professional. She is expected to mentor him, but her attraction to this young and arrogant guy gets the better of her. Logically, he is the wrong guy. Lena has very little time to decide whether to try her chance with Adam or to see him slip through her fingers forever. Does she have the courage to step into the unknown, following a man who is about to leave for L.A.?

Jill Blake has crafted an interesting romance with a strong protagonist. Lena is an accomplished professional and a good daughter, but one important piece is missing from her life: romance. I love the fact that Lena and Adam don't look compatible. The author captures their first encounter brilliantly and gives a strong image of Adam: 'Lena sucked in a breath. He was big. A good ten inches taller than her own five foot five. And it wasn't just his height—it was everything. Neck, shoulders, biceps that strained the sleeves of his button-down shirt. And those hands! Did hemostats even come with holes large enough to fit his fingers?" The plot is simple and somewhat straightforward, but this simplicity in plot is complemented by the realism infused in the writing and the depth of character handling. Oh, Baby! A Prescription: Romance! Book is deftly written, emotionally strong and filled with the romance and drama that readers will be thrilled to read in this genre.
Nora's Promise
A Racing Hearts in Serenity Romance
Sedona Hutton
2019 Bronze Medal
370 Pages
Check current price
Romance - Contemporary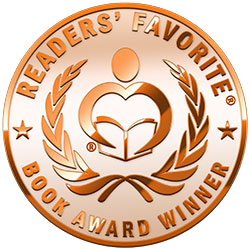 Reviewed by Ruffina Oserio for Readers' Favorite

Nora's Promise by Sedona Hutton is a gripping contemporary romance with an intriguing twist, a love story explored between two completely incompatible characters, and it is here that the tension and the steam gets even more irresistible. Nora has just lost her sister, Lynn, and feels that her life has no meaning, a feeling she shared with her sister. Now she is left with her orphaned nephew. Apart from the loss of her sister, there is the breakup with her boyfriend. When Davey Johnson, the handsome NASCAR driver who never wanted his life interrupted by a child, discovers that he has a nine-year-old son, he commits to becoming a good father. But he knows very little about parenting so he asks Nora for help, not knowing that an attraction is about to develop between them that is more irresistible than he never imagined. Two characters with very little or nothing in common. Can they allow the wave of love to carry them off on an adventure or will their differences stand in the way?

Sedona Hutton creates very interesting and elaborately developed characters in Nora and Davey. They are characters with different personalities, a vegan and a spirited young man who wants nothing but his freedom. There is already a complex situation that is deftly explored in the narrative. The story begins with a strong premise. Lynn, Nora's sister, hasn't just died, but has also left behind a son. And that is the beginning of Nora's troubles, but things just get worse for her because a boyfriend dumps her. Nora's Promise is emotionally intense, heartwarming, and crafted to arouse powerful emotions in readers. Your heartbeat will quicken as you explore the hearts of these characters. Nora's Promise is fast paced and utterly delightful.
Rue Toulouse
Debby Grahl
2019 Silver Medal
320 Pages
Check current price
Romance - Contemporary
Reviewed by Christian Sia for Readers' Favorite

Rue Toulouse by Debby Grahl is a wonderful mix of contemporary romance and sleuth, featuring very complex characters. Caterine Doucette is a fashion designer who meets ex-cop Remi Michaud at a masquerade ball. They come together for one night of passion that changes everything. Caterine inherits the exclusive family boutique, Ma Chérie, but someone in the Doucette household is determined to take her out and she doesn't know who. Remi works for a private security company, and he comes in to help unmask the person who wants Caterine dead. The attraction between Caterine and Remi grows stronger, but each is held back by a painful past and betrayal. Can they learn to trust each other in a world filled with betrayal, family secrets, and painful revenge?

The characters are very remarkable and the author does a wonderful job of putting obstacles in the way of their romance in the form of past experiences. From the very beginning, the reader gets a glimpse of Caterine's loss and the sense of rejection when she overheard a conversation that was unsettling and filled with hate. For a six-year-old little girl who'd just lost her parents, it was a devastating blow. The author makes sure that incidents from the characters' pasts, woven into the backstory, enrich their personalities and help in building the conflict that sets the emotional and psychological tone of the narrative. Debby Grahl's prose is atmospheric and filled with wonderful and insightful descriptions, dialogues that help to move the story forward, and strong plot points. Rue Toulouse is hugely entertaining and filled with memorable characters.
Contact Author -