Family of Blue
Kaylee Rose
2022 Gold Medal
212 Pages
Check current price
Romance - Contemporary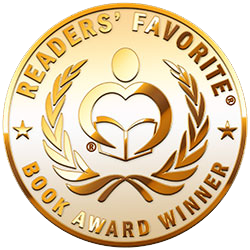 Reviewed by Anne-Marie Ledo for Readers' Favorite

In an unfortunate life-altering tragedy, Kellie finds comfort and strength in responding officer Deputy Lance Malloy. Following in his father's footsteps, Lance is the paragon of what an officer should be; professional, passionate, and committed. He and his fellow officers are more than family, and they have each other's backs, come hell or high water. When Lance suffers an unthinkable tragedy of his own, he finds himself yearning for the comfort of an unlikely source. Family of Blue by Kaylee Rose delves into the otherwise unknown depths of the immense sacrifices made by our officers and, by extension, their loved ones.

I thoroughly enjoyed this book and I'm on edge waiting for the next installment. Ending on a cliff-hanger, I need to know what happens next. Kaylee Rose has done a superb job with this gem. So real and believable, her writing is natural and effortless with the ability to create vivid imagery and characters that you feel a deep connection with. The emotion in this book is raw and palpable. I found myself fully invested in the characters and really drawn into their lives and experiences. I cried and I laughed out loud, I felt hope and I felt despair. Tragedy, grief, romance, love, humor, and wit are all skillfully portrayed with undeniable authenticity. I've gained a different perspective and a renewed respect for our officers who put it all on the line to keep our communities safe. I would highly recommend adding Family of Blue to your list of must-reads.
No More Secrets
Book Three In The Carter Island Trilogy
Cate Beauman
2022 Bronze Medal
336 Pages
Check current price
Romance - Contemporary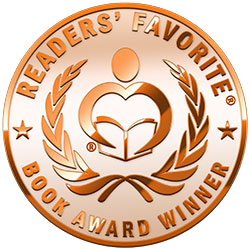 Reviewed by Cayla-Paige Nortje for Readers' Favorite

No More Secrets by Cate Beauman is a story about Gwen Carter, a fiercely independent and proud woman who is adamant to prove to herself and those around her that she can do it all on her own. She moved to Carter Island for a fresh start for her and her baby girl, Kaitlyn. However, meeting Cade Paxton might just be the beginning of the derailing of her carefully thought-out plan. Although emotionally cut off at the beginning due to his own experience of heartache, meeting Gwen and her daughter is the healing balm he didn't know he needed. And when an unwelcome visitor arrives to turn Gwen's world on its head, Cade will have none of it. Was it fate that their paths crossed, or was it chance? Will Gwen be able to put aside her pride and allow herself the happiness that she deserves?

Cate Beauman has delivered yet another beautiful rendition of the type of happiness that awaits when you give in to the unexpected and let go of the notion of a plan. Amazing descriptive writing had me hooked from the beginning. I loved being able to imagine the scenes so clearly! I was fully invested from the very beginning of No More Secrets because of the emotion that Cate was able to bring out in her writing. This book portrays how only through facing their fears of opening themselves up to one another and letting the other in can a relationship flourish. The chemistry and passion between the two characters were felt through the pages and were perfectly delivered in such an effortlessly descriptive manner of writing by Cate Beauman. This is a wonderful love story about second chances being the best kind of chances.
Aftermath Of Secrets
Cate Beauman
2021 Finalist
318 Pages
Check current price
Romance - Contemporary
Reviewed by Shannon Winings for Readers' Favorite

Molly Carter is just aching to start her life, move away from the island, and go to culinary school. Just a decade later, she is back home on Carter Island, has her own bakery, and is making quite the name for herself. While her career is on the up-and-up, her love life is a bit muddled. She and Bradley Sanderson, her long time friend, made the mistake of falling in the sheets together and nothing has been the same since. On top of the tension, Brad's father and uncles, men both have looked up to, have been arrested for a slew of felonies, murder included. Will they be able to navigate their budding feelings for one another as well as the circus following the arrests?

I'm a big sucker for a good love story, especially one that has drama. Aftermath Of Secrets by Cate Beauman provided both in a beautiful way. I was swept in by the characters, their wants, and desires. I got to see them as teenagers and how they evolved into amazing people with such drive, even though some moments were difficult and left them indecisive. It resonated deeply with me as I am in a similar place and trying to find my own way like the characters. That said, I was also immensely thrilled by the storyline, murder, and treacherous family ties. I wish the author had elaborated a bit here, but that is me being greedy and wanting more suspense. That said, as a romance book, Aftermath Of Secrets by Cate Beauman certainly holds its own and was a great read.
Cross the Stars
Crossing Stars Duet, Book 1
Venessa Kimball
2021 Honorable Mention
459 Pages
Check current price
Romance - Contemporary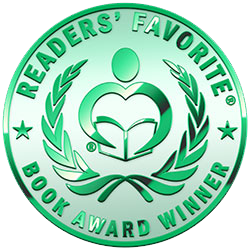 Reviewed by Tammy Ruggles for Readers' Favorite

Cross the Stars (Crossing Stars Duet, Book 1) by Venessa Kimball is a suspenseful romance with echoes of Romeo and Juliet. Star-crossed Ella and Raj experience a chance meeting at a D.C. party and think their paths will never cross again. He is Jordanian royalty and she is an American nearing college graduation, out to prove her parents wrong and stay true to her own values and conscience. But when the two do meet again, due to a Syrian relief effort they are both involved in, an earth-moving romance begins between them, and they defy everything and everyone just to be together--family, tradition, position, criticism, danger, etc.

The first book in a series, this original romance brings something fresh to the table. It has everything you would expect in a great romance novel--complete, believable characters, an interesting plot, and of course a heartbreaking, irresistible romance--but there is more. Kimball's writing and phrasing add depth to the conflict, the descriptions and dialogue put you into the scenes as if you are part of the story. As you read, you will feel the draw of both cultures and lives as they collide, and you will be pulled in different directions. But most of all, you'll want this love story to work out for the best. A book can begin with an impossible scenario, but it takes a talented writer like this author to pull it off convincingly and with heart.

From the beginning, you feel like you are caught up in a real-world relationship with real people, not just reading a story in a book. The minor characters add a lot to the story as well. I was moved by Ella and Raj's romance, their dreams, and how their lives intersected. This isn't an assembly-line romance. The characters are living out the social issues of today. Venessa Kimball could be the brand new star of suspense romance. Her writing is magnetic and unpredictable. If you're looking for a romance with substance, lose yourself in Cross the Stars by Venessa Kimball. You'll be looking for the sequel.
On the Other Side
TK Cherry
2021 Bronze Medal
177 Pages
Check current price
Romance - Contemporary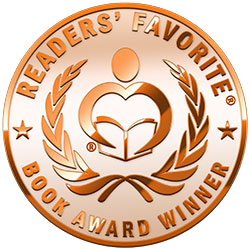 Reviewed by Jennifer Ibiam for Readers' Favorite

Shae had it all; a dashing husband, wealth, unrivaled beauty, and a thriving career as an actress. It all came tumbling down when she was diagnosed with breast cancer. Seth, her husband, left her for new arm candy, while she faced a bleak future fighting cancer and unable to work. Shae was over men because her mom had previously fallen victim to her absent and philandering dad. Shae wasn't looking for love, but fate had other plans. Nate showed up as her oncology nurse with his sweet personality and experience with cancer, both medically and personally. Gradually, they fell for each other, but while Shae pushed him away, he held on. Will love triumph? Will Shae live long enough to love one more time? Find out in The Other Side by TK Cherry.

The Other Side by TK Cherry is a contemporary romance novel that combines medicine and entertainment. It explored themes like courage, positivity, resilience, hope, grief, and the fickle nature of humans. I loved this book so much because it speaks of beautiful people suffering from any kind of illness, especially cancer. It tells us to smile, even when things look bleak. Honey was a perfect example, and this made her my most favorite character. She evoked from me an assortment of emotions as she went through her ordeal. I cried, laughed, got anxious, and more. TK Cherry wrote a sound story with a strong plot. The characters were also well developed and relatable. This book is just perfect, and I'd like to read more from TK Cherry.
Love is What You Bake of It
Book One in The Meraki Series
Effie Kammenou
2021 Silver Medal
278 Pages
Check current price
Romance - Contemporary
Reviewed by Jennifer Ibiam for Readers' Favorite

Love is What You Bake of It by Effie Kammenou is a contemporary romance novel. It focused on Kallyope, a Greek pastry chef from a big family. Kally wasn't popular with guys in her high school days, so she always looked down on herself in that department. A major heartbreak made it worse, and she closed her heart to love. Kally resigned herself to getting her romance fix from novels. However, a chance meeting brought Max, a small-town police officer, to her doorstep. Like a shadow, he started appearing everywhere she went, and sparks flew. Who would have thought he was Greek, a wish that Kally's father had for his daughter. Unfortunately, he had his secrets, which could make or mar their blossoming relationship.

Love is What You Bake of It by Effie Kammenou is the first installment in the Meraki series. The story is very engaging and easy to follow. I loved the plot because it had a strong family setting as the basis. It was realistic and relatable, especially for people who come from big families. I loved the pun intended in the title as it created a link to Kally's character. The characters were well developed, and the writing style was simple and clear. Yiayia was my most favorite character, and I hope she gets a book. Things are not always what they seem. We should be more patient but curious, so we don't endure unnecessary pain. This is a beautiful novel, and thank you for the recipes, Effie.
A Tablespoon of Temptation
A Recipe for Love Novel
Kelly Collins
2021 Gold Medal
238 Pages
Check current price
Romance - Contemporary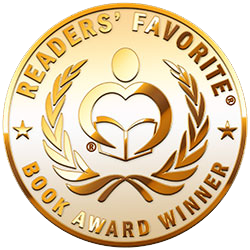 Reviewed by Trudi LoPreto for Readers' Favorite

The Luxe Resort has just been bought and the new owners have arrived. Will they make drastic changes or will all the employees keep their jobs? This is about to be revealed at the first meeting. The star of the story is Danielle, a young woman dedicated to her job and with little else happening in her life. James, the head of the construction team updating the Luxe, is the love/hate interest. They start off on shaky ground when they first meet, find friendship, experience frustration, and finally the hope of love as they work together to improve the resort. James has secrets that can ruin not only their friendship but any chance they have of falling in love. Danielle tries hard to fight the attraction she feels for James because she doesn't want to be involved with someone she works with. I will not reveal if the two find love, so you will have to read A Tablespoon of Temptation to find the answers.

A Tablespoon of Temptation: A Recipe for Love Novel by Kelly Collins is a good contemporary romance story that made me smile and sad as I shared the ups and downs with Danielle and James. I really enjoyed reading A Tablespoon of Temptation. The characters were likable and the storyline was believable. Danielle was so good at her job but sadly had very little else, James was fighting an unhappy past and afraid to feel joy but together they overcame their fears. I really wanted to offer both of them advice and encouragement. Kelly Collins is a talented author and while this is the first book I read of hers, it will certainly not be the last.
Forever and One Day
Jacqueline Simon Gunn
2020 Finalist
470 Pages
Check current price
Romance - Contemporary
Reviewed by Divine Zape for Readers' Favorite

Emotionally and psychologically rich, Forever and One Day by Jacqueline Simon Gunn is a gripping romance that explores the themes of betrayal, love, and redemption. It has been seventeen years since Olivia Watson discovered the betrayal that tore at her heart — her high school sweetheart and fiancé having sex with her best friend. That was seventeen years ago and she had made the decision not to confront that part of her life, completely disconnecting from anything and anyone that could remind her of Justin and her heartbreak. She now receives an invitation to her twenty-year high school reunion and she musters the courage to go. But when she meets Justin at the gathering, both of them feel that irresistible connection. Somewhere buried in their hearts is a longing for each other, but can they still find space for love when both of them are currently involved with other partners?

Jacqueline Simon Gunn is a great storyteller who leads the reader straight into the heart of the conflict and gets them interested in the protagonist. The story begins with Olivia contemplating whether she should accept the invitation or not, and the background story comes out vividly through the masterly use of dialogues. The writing is filled with deep emotional insights. The conflict is strong enough to keep the reader interested in the story, but it is the way the plot is developed that will surprise readers. I wanted to see how this story ended and the author did not disappoint. The reader will enjoy compelling lines, some soothing and though-provoking such as, "Between the empty spaces is a place called forever." Forever and One Day is a captivating story, a romance with very unique angles that will delight readers. I couldn't stop reading it.

Gin's Tonic
Olivia Owen
2020 Honorable Mention
288 Pages
Check current price
Romance - Contemporary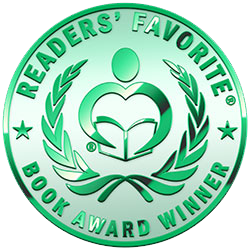 Reviewed by Risah Salazar for Readers' Favorite

In Gin's Tonic by Olivia Owen, Virginia Lee, or simply Gin, is running away from her past. She blames herself for the death of her husband and son, Jasper. When she can't take it any longer, she decides to drive away -- no particular destination; she just wants to get as far away as she can from her current life. When confusion creeps in and she's desperate to go back home, she nearly causes a road accident. Thankfully, no one is hurt. But the woman in the other car is crying out for help as she is about to give birth. This wild encounter is followed by a few more friendly gestures and the next thing she knows, she has found a new family and is caught up in a love triangle in a town with a familiar name -- Jasper.

With a feminist nature and a diverse set of characters, this book is a wonderful piece of fiction. The protagonists are imperfect but it's easy to fall in love with them because they are perfectly written. They are deep and their motivations are clear. The plot is unique, complex, and surprisingly touching. Gin's Tonic will teach you that love can exist in many forms, but it should start with yourself. Gin's Tonic by Olivia Owen is a combination of heart-warming drama and sultry romance. Highly recommended to all those readers looking for a second chance in life and in love.
Controlling Shelly Fagan
Olive Dunn
2020 Bronze Medal
351 Pages
Check current price
Romance - Contemporary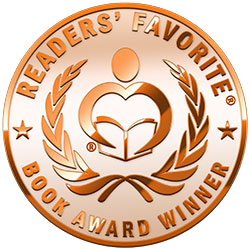 Reviewed by Grant Leishman for Readers' Favorite

Growing up in small-town America in the '60s was exciting and full of discovery but when you are the beloved children of the town's mayor, you have a particularly privileged existence. When Shelly and Steven Fagan find their world collapsing around them in the midst of the Vietnam War, they find they both have to grow up very quickly. In Controlling Shelly Fagan by Olive Dunn we meet Shelly in 1986, a wife and mother of two young boys but still a woman traumatized by her teenage years and the horrible things that happened to her back then. Shelly was just 17 when she and her "forever" love, Chris Johnson, conceived a baby. Shelly's mother, who wanted so much more for her daughter than the life of a wife and mother that she'd had to settle for, had a plan. Spiriting Shelly away to the convent she herself had been schooled in, she made a deal with the Mother Superior to lie to her daughter and put the baby up for adoption, forever changing her relationship with her daughter. Shelly, twenty years later, is still haunted by the love she lost and the baby that "died" at birth. A happily married mother, she has moved on with her life… or has she? Can she ever forget the love she and Chris shared all those years ago and can she ever reconcile with the parents that lied and cheated her of the life she'd wanted so desperately?

Controlling Shelly Fagan by Olive Dunn is so much more than a romance. It is really a social commentary of a bygone age, an age of almost innocence that turned ugly with the social disruption of the 1960s and the war that took so many lives. I found this story to be totally compelling as we split the narrative between the middle-aged mother, Shelly and the rebellious but loveable teenage Shelly. I particularly liked the fact that the twists, although not massive, were consistent and totally surprising all throughout the story. I felt the author had the balance exactly right between the two totally different decades, the '80s and the '60s. The juxtaposition of social mores between the two eras was beautifully and at times painfully highlighted. The idea that young women of that time had so little control over their own destinies was stunning and, with Dunn's superb writing, I was swept along in this amazing journey of self-discovery and forgiveness. Although it's not quite PG in its rating there is little in the book that could upset anyone but a total prude and I found the loving, romantic scenes to be beautifully written. There were parts of the story that were able to bring a tear to the eye of this reader and, for me, that is the hallmark of an exceptional storyteller. This is, I suspect, a debut novel and one that has been years in the making. I can only hope that Olive Dunn follows up quickly with another book as this one definitely captivated me and I would love to read more from this talented author.
Contact Author -