Time Capsule
Ideas With Ink
2017 Honorable Mention
188 Pages
Check current price
Poetry - Inspirational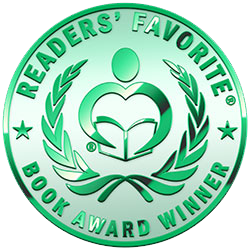 Reviewed by Rosie Malezer for Readers' Favorite

Time Capsule is a poetic journey about various aspects of life, written by Ideas with Ink. Separated into different categories, such as Existence, Odes, Dreams, Questions, Answers, Love and more, the visualization created by each poem is incredible, reaching into the innermost portion of your soul. The earthly tones depict Nature, and all of its incredible gifts bestowed upon us, as beautiful, gentle and tranquil, yet fierce and ever-hungering. The varying seasons are delivered with the most picturesque imagery, yet it is all created inside the mind of the reader, as each word flows on to the next.

Many images and scenarios are created beautifully within these pages, which are so elegant yet so descriptive. Ideas with Ink has delved into each vast corner of one's mind, and the resultant prose and poetry create mental illustrations which are so stunning ... yet so tragic. My favorite poem – Winter in my Heart – delivers an emotional punch like no other, as the author tells of a falling out in a friendship which leaves the writer feeling isolated and alone, not knowing where to turn or who to trust, what is real and what is a facade. Another is All That Remains is a Voice. As a Deaf Pagan, I was easily able to immerse myself in the familiar feelings which are embodied inside Mother Nature – sad and alone, yet surrounded by the mysteries and miracles which we call life. This is definitely the sort of book which can be easily read in one afternoon, or be paced over a month or more, as the reader searches for the meaning behind the intricacies of each word. I found Time Capsule to be eloquent, heart-warming and emotional, and recommend it to readers who ponder on the depth and meaning of one's existence.

Between the Lines There Lies a Story of Me
The Lost and Found Hope, Volume 1
Sabaine
2017 Finalist
311 Pages
Check current price
Poetry - Inspirational
Reviewed by Christian Sia for Readers' Favorite

No one needs to love poetry to appreciate this wonderful collection of poems. Between The Lines There Lies a Story of Me by Sabaine features well-written, rhythmic, and beautiful poems that will resonate with a wide range of readers, poems that cover a variety of themes. This collection can be read as the poet's appreciation of reality, her way of listening to the throb of life within her, an outpouring of her pain. Through these poems, the author reveals her wounds with startling honesty and the reader can see a path towards healing and hope. What is most astonishing is that the persona captures sentiments that are akin to any human being. At times the writing comes out like a song, a dirge, but sometimes it flows like an enticing symphony, drawing readers into the alluring darkness of the persona's soul.

In "Where Is the Fat on My Body?", the poet captures the sentiment of despair in poignant terms: "Tomorrow is a broken / lie waiting to be glued. / Today is a sad promise / waiting to break. / The future is just a mirror / reflecting my imagination." There is a pervading sense of despair that runs through the lines of many poems, and at times the reader feels like listening to the dismal cries of a weaned child, but there is a powerful current of humanity running through the poems as well. Between The Lines There Lies a Story is fraught with symbolism. A perfect example is the use of "darkness" to symbolise suffering, inner aridity, and the conflict raging within the persona. Sabaine combines the masterful use of vivid descriptions with a powerful narrative style to create verses with universal themes of love, abuse, rejection, fear, and hope. The poems are incredibly humane and the writing is utterly appealing.
The Art of Bwaling According to the Pink Dog
5 Simple Steps to Release Life's Messy Stress
Sharon Mounu Riddell
2017 Bronze Medal
60 Pages
Check current price
Poetry - Inspirational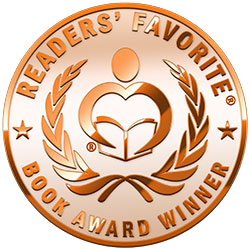 Reviewed by Mamta Madhavan for Readers' Favorite

The Art of Bwaling According to the Pink Dog: 5 Simple Steps to Release Life's Messy Stress is described as a lighthearted, inspirational gift book, filled with wit, canine wisdom, and a simple, practical approach to releasing stress. Sharon Mounu Riddell and the Pink Dog have created a fun and uplifting book that gives excellent tips to readers on how to go about releasing stress. The book definitely helps to ease the path and teaches us to slow down, take a breath, let go, and practice acceptance. The author and the Pink Dog give simple advice that enables us to embrace the beauty of earthly experience. The transformational tools of 'is-ness' and 'bwaling' are helpful when it comes to finding ease and clarity during challenging times. So what are you guys waiting for? Jump, Leap, Dive, Start, Practice...

The concept is endearing and thought-provoking. I like the way the author explains how she teaches by doing her 'being', how moment by moment she walks her talk, she breathes, she watches, she accepts, and lets go instantly. The art of bwaling was taught to the author with the help of her canine friends and their unconditional love and devotion. The book is amazing and the author's poetry makes the practice easier. The pictures are adorable and they help readers connect well with the author's words and look at life with an entirely new perspective. I loved the book, the concept, the messages in it, and the author's way of handling a relevant topic in a different, refreshing, and unique way. I would say the book is definitely a must-read for everyone as the author, along with her Pink Dog, teaches us how to de-stress our lives without stressing too much.

Tuning
Poems by Kathryn Beam Troxler
Kathryn Beam Troxler
2017 Silver Medal
74 Pages
Check current price
Poetry - Inspirational
Reviewed by Jack Magnus for Readers' Favorite

Tuning: Poems by Kathryn Beam Troxler is a collection of inspirational and nature-themed poems. Troxler's subjects are wide-ranging; many of her poems are inspired by the ocean, forests and woodlands, and her own garden. Others share her travels to other lands and responses to art and artists, past and present. Her work is taut yet open ended, making reading each poem both a defined and liberating experience. In her opening piece, Chthonic Dialog: On Making Pinch Pots, Troxler paints the process as a duet between the living clay which "warms/quickens/sings to the fingers/takes form" and the artist's hand which "listens/shapes/refines/guided by/instinctive wisdom/old as humankind." Her repeated use of verbs in present tense gives an immediate and dynamic sense to the process, making the reader privy to the creation of the potter's work. Troxler transports the reader to the wine-dark sea in I am an Egyptian Boat, through the consciousness of the water craft: "plowing the seas --/above me/the dark starry night/below/waters parting/before my prow./Buoyant and flexible/I mediate/heaven and earth --"

Tuning: Poems by Kathryn Beam Troxler is a sumptuous feast brimming with sound, shapes, color and motion. Her use of verbs, participles and gerunds imparts movement and animates her world, particularly the natural places that feature so prominently in her work. I loved watching the march of the seasons through her eyes, seeing the brilliant colors of fallen leaves reflecting off her driveway as new ones descend to join them, and seeing how the ice-covered forest "gleams with light/and rings with sound/mad tinkling of melting drops/cascading ice loads crashing down" and, in Lake Brandt Midwinter, how "Sound/like a primeval serpent horn/or mighty conch/deep hollow resonance/plumbs the silence" as "this quick white snake/divides the like/segments the frozen flow," making the reader an audience to that moment when the lake's ice cracked with a roar.

If I were hard pressed to select favorites from this collection that appeals to me in so many ways, I would have to choose Trysting with Rembrandt; a poem that resonates with me so deeply. I too am transfixed each time I see his self-portrait: "your eyes/small and prescient, retain/their penetrating power at any distance --/their wisdom transcends time,/binds me to you,/your time,/my own layered selves,/my own history." In her spare and elegant verse, she captures the effect Rembrandt has with unerring and direct accuracy. My other choice would be Crossing the Line, a paean to the sea and all it touches: "Waves crest, break,/spend themselves in lacy spume." The image of her stalwart swimmer flinching "as each new inch of flesh/feels stinging cold" and who then plunges into the surf, swimming ahead of waves or getting caught in the turmoil of an ill-timed wave and tumbling along the shore, continuing "until dark/gauging the rhythms of the surf/catching waves -- letting them pass/riding them in until one last wave/carries her all the way into the beach" is unforgettable and powerful, and the reader becomes "sea-changed" just as that swimmer does. While there's so much to discover and experience in this collection, those two spoke most clearly to me.

Tuning: Poems by Kathryn Beam Troxler captured my heart and imagination with the first words of that first poem and kept me willingly enthralled throughout. Troxler's work is unutterably lovely, translucent and powerful. Tuning is most highly recommended.

What the River Knows
Conversations with the Natural World
Ms. Andrea Freeman
2017 Gold Medal
110 Pages
Check current price
Poetry - Inspirational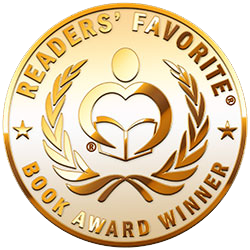 Reviewed by Jack Magnus for Readers' Favorite

What the River Knows: Conversations with the Natural World is a collection of poems written by Andrea Freeman. Freeman is a naturalist and an educator, as well as a poet, harpist and artist, whose company, Awakening Wonder Edventures (AWE), teaches nature appreciation in the field. Her poems celebrate nature in all its wealth and variety, and she often intertwines her reflections on her own life and mortality with the natural processes she witnesses on her outings. Her opening poem, The Swan, is rich in visual imagery and contrasts of the swan's form, shape and movements in the water's reflection as the poet exhorts her audience to find their own purpose within those images.

In Murmuration of Starlings, the poet employs gerunds, repetition and simile to bring alive the flowing motion of starlings as they swoop and swirl at dusk: "They glided in as speckled gusts of wind,/joining, parting,/joining again,/then swirled together, en masse, across the sky,/moving as both a particle and a wave;/like light,/they wove the air/into a tapestry of wings;/like light." The reader can't help but visualize the endless motions conveyed in this richly nuanced and compelling piece. The poet also adds to the complexity of this poem through her use of physics and cosmological concepts as seen above in the "particle and wave" reference and later on: "Coiling and uncoiling,/a nebula sung into being out of interstellar beaks and wings,/now a galaxy of starlings.../As I watched them, formed out of stardust myself."

Each of the poems in What the River Knows invites the reader to another natural feast for the senses. There are walks along sandy tropical beaches, adorned with shells and sea hearts, conversations with aged trees, and a poem celebrating the poet's unspoken communion with a fox sharing a perfect meadow for an early evening's rest. Freeman's poems seem to slow down the busy hustle and pace of the modern world and invite a few moments of quiet retrospection and renewal, a rejoining and re-dedication of self within the natural world. And, along the way, there are wonders and delights to be explored. What the River Knows: Conversations with the Natural World is most highly recommended.
Postcards from Poland
Joseph Kuhn Carey
2016 Finalist
94 Pages
Check current price
Poetry - Inspirational
Reviewed by Faridah Nassozi for Readers' Favorite

Postcards from Poland, by Joseph Kuhn Carey is the author's graceful description of the Polish cities of Krakow and Zakopane through poems. The poems describe the history, sights and life in these cities in a brilliant writing style. From people, buildings, art, culture, food, social life and everything in between, Joseph Kuhn Carey uses his words to paint vivid pictures of these two cities - the life that was and the life that is. With each new poem, he finds something fresh about his visit to these two beautiful cities.

Postcards from Poland by Joseph Kuhn Carey is a collection of deeply descriptive poems about the cities of Krakow and Zakopane, their history, set up and life in general as seen through the eyes of an avid poet. If you have been to Krakow and Zakopane, these poems will rouse fond memories and if you haven't been there yet, you will be left with a deep longing to visit. With each new poem, something new and exciting about these cities is revealed, and page by page, Krakow and Zakopane unfold right before your eyes.

And it is not just about the brilliantly described sights and history of the cities; these poems evoked a serene feeling in me. Reading Joseph Kuhn Carey's poems felt like sitting by the fire reading postcards from a dear friend who cannot wait to share beautiful memories of their travel. Postcards from Poland by Joseph Kuhn Carey is a well-crafted traveler's journal with a poetic twist; a unique way to document a traveler's memories.
Bleeding Gull
Look, Feel, Fly
Raed Anis Al-Jishi
2016 Honorable Mention
100 Pages
Check current price
Poetry - Inspirational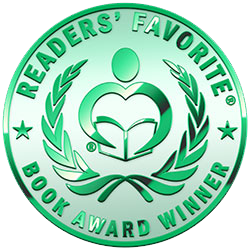 Reviewed by Teodora Totorean for Readers' Favorite

Bleeding Gull: Look, Feel, Fly by Raed Anis Al-Jishi is a collection of poems exploring universal themes such as life, death and love as well as more contemporary ones like cancer and autism. The poems are short, fitting on one page, but the imagery and the messages are strong and thought provoking, leaving the reader in a meditative state. Verses like "My habit is being free/ And it could torture me" (A Habit), "Why can't I/ Have a simple answer/ For a simple question?" (Blindness) or "Faces are deceiving/ Without their masks" (Masks) are philosophical observations expressed in simple but powerful words. The voice is sometimes feminine (when talking about breast cancer or waxing) offering readers many facets that one can identify with. In other words, there is a poem for everyone.

I read each poem at least twice before getting to the next one and so on. These are the kind of poems that need to be taken in, assimilated and consumed slowly. The collection is unitary regarding the style and voice. Each poem is carefully polished so they all belong together in this volume. The poems are sensitive and feminine so I wasn't surprised when I learned that Raed Anis Al-Jishi a feminist and a human rights poet. Written in free verse, the collection Bleeding Gull: Look, Feel, Fly has a poetic rhythm that incites you to look within yourself, feel love, sadness and happiness, and fly into the abyss of your own universe.
The Last White Ruby
The Vanishing Polar Circles
Ronnie Smith
2016 Bronze Medal
58 Pages
Check current price
Poetry - Inspirational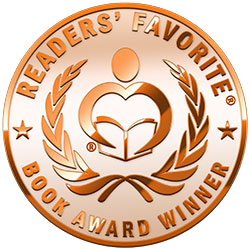 Reviewed by Jack Magnus for Readers' Favorite

The Last White Ruby: The Vanishing Polar Circles is a collection of poetry written by Ronnie J. Smith. Smith is a professional aviator whose flights took him over both poles, and he was also the in-theater Commander of Operation Deep Freeze which enabled him to spend 2005-2008 in Antarctica. His poetry shows the deep inspiration he gathered from his flights over, and time spent, on the ground in the polar regions. Many of his works are free verse and rely upon the pairings of sound and sense to impart their own internal rhythms. In Iluliaq, the sound and sense pairings work with the repeated refrains to heighten the tension and reflect the subject of the waves lapping on the ice.

Smith's work is rich in imagery that builds the mood at the same time that it creates endless vistas in the reader's mind's eye. He frequently uses alliteration and the repetition of vowel sounds to marry the form of his words to the sense of his subject. In The Only Road, the lines: "Star-eyed falcons stun/ Those frozen seas" illustrate his use of alliteration in a palindromic form that's evocative, pleasing to the ear and dramatic. At times, Smith's use of refrains creates a chant-like rhythm; a music that seems to stamp and roll and immerse itself into the reader's consciousness.

I must confess that I have long been enraptured by the polar regions, and have spent untold hours enchanted by the tales of those explorers Smith memorializes in his poetry, and awed by the photographic images of those icy wastes and the harsh grandeur. And while I've never been more than an armchair adventurer in those polar climes, I felt, reading The Last White Ruby, as though I were in the presence of a kindred spirit, albeit one whose adventures are indeed first-hand.

Smith's words capture the magic, mystery and majesty of his subject, and I frequently found myself reading the same lines aloud over and over, letting my tongue and mind taste the meeting of form and sense. His images are crystalline and flowing all at once, and his style is reminiscent of that of the Victorian poet, Alfred Lord Tennyson, and Edgar Allan Poe. I was drawn to Smith's tributes to Amundsen, Shackleton and Hillary, and bemoaned anew the plight of Scott's ponies in Sonnet to the South Pole Ponies.

The Last White Ruby is the real deal. It's a collection of marvelous poetry that spoke so directly to me that I'm still seeing vast white canyons, summer dusks flowing into dawn and the ineffable sadness of what has been irretrievably lost. The Last White Ruby: The Vanishing Polar Circles is most highly recommended.
Life, Sex & Death
A Poetry Collection Vol. 1
David Ellis
2016 Silver Medal
198 Pages
Check current price
Poetry - Inspirational
Reviewed by Faridah Nassozi for Readers' Favorite

Life, Sex & Death - A Poetry Collection (Vol 1) by David Ellis is an intriguing collection of close to a hundred beautiful poems touching on a broad range of vital topics from inspiration, way of life, love, and everything in between. David Ellis shared a ton of deeply insightful knowledge through these poems and every reader will find something that speaks to them, irrespective of mood and/or situation. It is simply amazing how he captured meanings so deep and versatile without the need to use too many words. Each poem brings something new to the table and adds an extra layer of emotions and intrigue; whatever your mood and whatever you are searching for, you will find something in here that you will relate to or learn from.

Life, Sex & Death - A Poetry Collection (Vol 1) by David Ellis has a poem for everyone and for every mood and occasion; whether you are looking for a heart-warming read about love and romance, some words of inspiration and self-help, or just an unprejudiced take on life, there is something in here for you. You will be beyond amazed by how diverse the content is, and how all the poems stay genuinely relevant, irrespective of theme. For each poem, the title is as intriguing as the main content is filled with moving depth. David Ellis perfectly blends the emotional depth of the poems with writing that makes them light and fun to read, ensuring that readers enjoy a balanced and captivating experience.
Letters
Building an Alphabet with Art and Attitude
Peter N. Liptak
2016 Gold Medal
64 Pages
Check current price
Poetry - Inspirational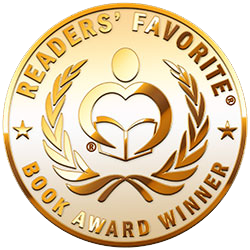 Reviewed by Sarah Stuart for Readers' Favorite

Letters: Building an Alphabet with Art and Attitude (ABC… the Art and Poetry of the English Alphabet Explained in a Philosophical Verse of Rhythm and Rhyme) by Peter N. Liptak is a light-hearted discourse on the twenty-six letters that make up the English alphabet. Cleverly and colourfully illustrated by Lynn Tsan, it is a fascinating book for adults, and very possibly one that would prompt a lively discussion in a high school classroom setting. The poems each have their own rhythmic flow that deludes the reader into viewing them as traditional rhyming verse; they are actually freestyle, crafted by a talented poet with a love of language and the art of creating life with words.

Peter N. Liptak has fashioned twenty-five truly brilliant freestyle poems and combined them with apt illustrations by Lynn Tsan in his book, Letters: Building an Alphabet with Art and Attitude. Twenty-five, not twenty-six, because The Archways of m & n combine two letters. I loved them all, but I do have a favourite. It is Sifting Through Circles of C: "Open-ended at its inception, Your eyes led to the circled reception Of the perception of C's conception." That is an ideal example of Peter N. Liptak's freestyle rhyme; two of the earlier lines end in fit and moon, and all vary in length. Letters: Building an Alphabet with Art and Attitude is a book to treasure and every reader will enjoy choosing their own favourite poem.
Contact Author -