Waiting on the Monsoons for His Desert Soul
Redwulf Dancingbare
2021 Finalist
236 Pages
Check current price
Poetry - Inspirational
Reviewed by Jamie Michele for Readers' Favorite

Waiting on the Monsoons for His Desert Soul by Redwulf Dancingbare is a compilation of the author's original poetry that revolves around a variety of moments captured in time, making them timeless through verses that often read like a song. The themes vary in length, tone, tenor, and subject, from the persistent haunting of a man by his memories of the Vietnam War in Grace, to The Baker in which patrons of a pâtisserie are compared to the goods they tend to purchase, and Do You Sing In Your Cage where prisoners in multiple forms have their confinements woven into stanzas. All told, the collection has over eighty independent poems that embody the spirit of its author in so many ways.

There is a beautiful way that Redwulf Dancingbare is able to create imagery in the poetic anthology Waiting on the Monsoons for His Desert Soul. As the pieces do generally have a rhythmic quality to them, there is something of a melody that regularly occurs that breathes life into the people featured and the analogies used. My personal favorite is Earth Day, a poem that has a modern Native American who takes stock of the damage done to the land of his ancestors as he glides down a polluted river that many generations back was in clean, respectful, and full harmony with the soul of his people, who treated this life source with integrity. This book is, plain and simply, a fantastic read that is immersive and profoundly human. Highly recommended.
Forever My Always
For The Soon To Be World Explorer (Life's Biggest Moments)
Eevi Jones
2021 Honorable Mention
38 Pages
Check current price
Poetry - Inspirational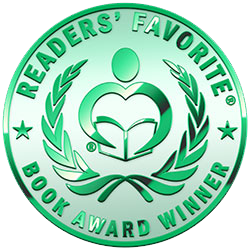 Reviewed by Amy Louise Hill for Readers' Favorite

Forever My Always: For The Soon To Be World Explorer (Life's Biggest Moments) by Eevi Jones is a beautiful and inspirational poetry book based on the love of her children. This book guides and encourages the reader with thoughtful poetry. It makes it known that no matter who you turn out to be, or where life takes you, a parent will always be there to support and love you. Give this book to someone who is about to make a big change in their life, and let them know just how much they mean to you.

Eevi Jones has written a heart-warming poetry book that, if given to a child, will help them understand just how much you love them. Eevi has done an amazing job with the use of rhymes she has chosen, and it certainly makes you feel all cozy and safe. I can imagine reading this book to my future children and having them know that I will always be there for them. This book is universal in the way that it can be given to anyone you care deeply about. The illustrations have been professionally created and aid in the warm feeling you get when reading. I thoroughly enjoyed reading Forever My Always, and I recommend it to everyone. So if you have someone who could do with being reminded of your love for them, or you are simply looking for a meaningful gift, then get them a copy of this adorable poetry book, and enjoy the smile it will put on their face.
Bubbly By The Sea
B. K. Sweeting
2021 Honorable Mention
174 Pages
Check current price
Poetry - Inspirational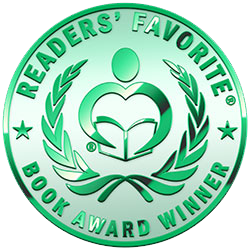 Reviewed by Mamta Madhavan for Readers' Favorite

Bubbly By The Sea by B. K. Sweeting is an aesthetic collection of short poems with diverse themes. It will take readers on an exciting journey that will pull them into the poems to feel, see, and learn. The collection has been divided into two sections, Head and Heart, and will mesmerize readers with the messages of hope, self-encouragement, and love. The poet's wordplay and eye in capturing emotions and surroundings, and expressions using metaphorical interpretations, create a variety of moods and give lucidity to the images she weaves into her poetry.

B. K. Sweeting's love for the sea is tangible in this collection and she conveys good messages through the two themes of Head and Heart. Though the themes dealt with in the poems are complex, the poet's exquisite wordplay makes them magical. Along with the illustrations, this collection is any poetry lover's delight. I also love the way in which she combines nature and human emotions together in most of the poems, and having illustrations make it all enchanting and dreamy. Bubbly By The Sea is one of the best poetry collections I have read in recent times. The language used, the images she has tried to create using her words, and the minimalist approach have all contributed to her fabulous work. I loved the collection and I am in love with the poet's style!

War, What Comes After
Brendan S Bigney
2021 Bronze Medal
Kindle Edition
Check current price
Poetry - Inspirational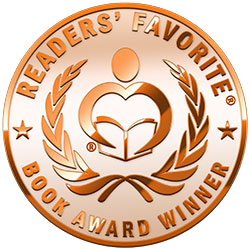 Reviewed by Foluso Falaye for Readers' Favorite

Brendan S. Bigney, known as the Nuclear Cowboy from his days in the Marines, is no stranger to war and its aftermath. His book, War, What Comes After, is a reflection of his experiences and that of the many individuals he interviewed, who have witnessed and lived through the darkness of war. The outcome is a revealing, thought-provoking collection of poems that explores varying themes exposing the realities of war and what veterans face: brotherhood, freedom, heroism, sexual assault, pettiness, stigmatization, and much more. The poems all have deep messages embedded in them. Smalltalk is about finding it hard to partake in conversations that seem to be focused on unnecessary things. Hands explores the good and bad that men do, including building and destroying. And How Deep questions the depths one has to reach to truly know someone.

When strong emotions and memories are expressed through art, you get a multilayered, soul-baring richness. Each poem in War, What Comes After has its unique appeal and a revelation deep enough to fill up a whole book. Some poems are specific and narrative in nature while others are abstract and suggestive. The eleven sections in the book result in a neat reading experience and make it easy to navigate through. I loved every poem but was mostly touched by Where Brotherhood is Forged: a relation of brotherhood and war; I had a mix of emotions and a revelation about how beauty can be found in the ugliest situations. War, What Comes After is recommended to anyone who appreciates outstanding creativity and art in its purest, sharpest form.
The Wings of Adversity
Poetry That Teaches and Inspires You to Soar Above Challenges and Persevere at All Times
Vanessa Caraveo
2021 Silver Medal
115 Pages
Check current price
Poetry - Inspirational
Reviewed by Tammy Ruggles for Readers' Favorite

The Wings of Adversity: Poetry That Teaches and Inspires You to Soar Above Challenges and Persevere at All Times by Vanessa Caraveo is a powerful, award-winning volume of poetry that shows how adversity can be turned into inspiration and victory. This collection covers a variety of adversities, from mental illness to disability, and each poem illustrates an aspect of adversity that most of us can relate to. Even if you haven't experienced all of the issues in the poems, you may have experienced many of them, or know someone who has. We all come up against some manner of adversity in our lives. Some overpowering force us to the point of paralysis, while others serve only to strengthen.

I like how these poems show that adversity can be a force for good in someone's life. As challenges arise, we can choose to use them to make us better. Even though the themes of the poems are sometimes heavy, and some will bring tears to your eyes - like the eloquent but poignant descriptions of someone born with curved legs - they are designed to give hope in the face of difficult times. A message of positivity runs throughout the poems and emphasizes finding the good instead of the bad. Celebrities like Jay-Z, Stephen King, and Bill Gates are used as examples, but there are non-celebrity examples too. It may be challenging for some to rise above life's problems, but these poems encourage a mindset of putting things in perspective and not letting issues get the better of us. You'll be impressed at the wide-ranging issues Caraveo has assembled here, and the uplifting poems that are included, like the one titled "When Comedy Saves", which expresses how Jim Carrey rose from poverty; "The Function of Good Words", which shows the importance of speaking positive things; and "The Power of Resilience", which demonstrates strength in rebounding. As you can see by just these few titles, this isn't a negative volume of poetry.

Vanessa Caraveo writes descriptions that are physical, emotional, psychological, and spiritual, sometimes with the simplest of words and ideas that are highly relatable in the natural world. Some take on more abstract, complex ideas that are harder to define but still resonate within you. The Wings of Adversity by Vanessa Caraveo could be a balm for troubled souls. You will want to keep this volume of poetry on hand if you need encouragement or want to give it to someone else who may be in need.
Rise Unstoppable
Rising Book 3
Michelle G Stradford
2021 Gold Medal
237 Pages
Check current price
Poetry - Inspirational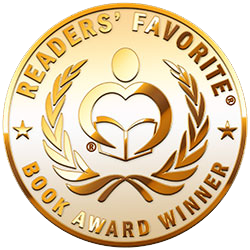 Reviewed by Jose Cornelio for Readers' Favorite

Rise Unstoppable is the third book in the Rising poetry series by Michelle G Stradford, a compelling collection of poetry that delights as it inspires. The poems celebrate womanhood and the entire collection is divided into five parts: self-care, transform, amplify, rise, and unstoppable. Themes of abuse, trauma, limiting beliefs, self-love, sexuality, relationships, love, and self-empowerment are skillfully written. The poems are filled with strong imagery, most of them are short and comprising of two solid stanzas. Each poem is a liberating work that, in short lines, helps the reader rediscover their beauty, their hidden strength, and what they are called to be.

This is a poetry collection that I savored with so much delight. At times reflective, at times reminiscent of the poet's experiences, but most importantly, inviting readers to break free from the shackles of limiting beliefs and not be hemmed in by pain or trauma. The use of the personal pronoun "I" in the poetry gives it an intimate tone that allows the poet to bare her soul and emotions that are, at times, raw. The voice is strong, compassionate, and tender. The free-writing style can be indicative of Michelle G Stradford's conquest of inner freedom. Rise Unstoppable is the inspiration that women, especially those who have suffered and who still bear the scars of their past in their hearts, need in the journey towards courage, love, and authenticity. Here is one stanza that I took with me: "My fragility / humanizes me, / magnifies / my womanly / powers." The poem ends with a warning: "I will not allow you to use it to weaken or reduce me to a wilting flower." Rise Unstoppable is inspiring and delightful to read, filled with insights and powerful images. It is the poetry that celebrates you.
Twilight: Awaking the Stars
Poems of the Night's Light
Gary W. Burns
2020 Finalist
106 Pages
Check current price
Poetry - Inspirational
Reviewed by Mamta Madhavan for Readers' Favorite

Twilight: Awaking the Stars: Poems of the Night's Light by Gary W. Burns is an exquisite collection of poems that will captivate readers with their beauty, timelessness, serenity, and spirituality. The poems are calming and capture the beauty of twilight, night, and nature in an appealing way that will make readers dream. The poems speak of humanness, wholeness, well being, love, charm, balance, and peace, and will take readers into a realm of magic where the calmness of the Universe bathes them in a cloak of faith, hope, contentment, and wholeness. These starlit verses are magical, whimsical, and will make all poetry lovers take a break from their mundane lives and dream, dream, and dream. As the poet says: "If you listen close you'll hear the breath of life near, the sound of love, sincere."

The poems are simple, minimalist, but with underlying meaning and insights that will help readers to reflect and dream with the poet lovingly. The poems usher readers gently into the night and help them switch off from the business of daily lives, giving them a sense of belonging and comfort as they appreciate the beauty of twilight, the night sky filled with the stars and the moon. The author's expressions reveal his love for nature and its beauty, and he chooses just enough words to express himself instead of making them cliched and repetitive. It is definitely a book for all poetry lovers and it will leave them starry-eyed just like the first poem in the collection, 'Prelude.'
Peace in Pieces
A Memoir Told Through Poetry
Peggy Belles
2020 Honorable Mention
102 Pages
Check current price
Poetry - Inspirational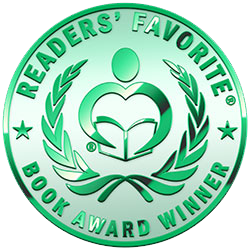 Reviewed by Cheryl E. Rodriguez for Readers' Favorite

Peace in Pieces: A Memoir Told Through Poetry is a collection of free verse poetry written by Peggy Belles. Desiring to connect with others on a "heart level," Belles writes using her experiences of life, love and pain as inspiration. The poems are divided up into five chapters, each sharing profound insights into her life as a child, a friend, and as a law enforcement officer. "We all have an exterior, and the preferred angle for a photo. We also have the interior, the side that is hidden from the lens." Her artistic expressions unlock the door of self discovery, taking you down her pathway of finding peace in the mangled fragments of life.

Peggy Belles pens her life in the form of poetry in Peace in Pieces: A Memoir Told Through Poetry. Raw. Artistic. Beautiful. Emotional. Powerful. Belles' eloquent words reach beyond the paper, they pierce the heart. The poetry encapsulates the pain of a veiled, tortured soul. Yet, at the same time, the verses inspire hope. Through her poetry, Belles reveals her intelligence, her willingness to protect and serve, and her vigilance in making a difference in the world. I have a favorite poem in each of the five chapters, but the words that touched me the most were found in "Red Ocean." "Loneliness hugged me tightly like arms wrapped around my heart." Peace in Pieces is just what the title suggests; peace is discovered in bits and pieces as we journey through life. One step at a time, one day at a time, and through one penned word at a time, peace is found.

I'm Rising
Determined. Confident. Powerful.
Michelle G Stradford
2020 Bronze Medal
219 Pages
Check current price
Poetry - Inspirational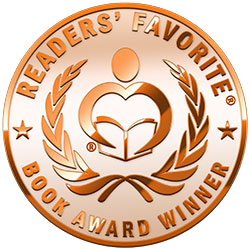 Reviewed by Jamie Michele for Readers' Favorite

I'm Rising: Determined. Confident. Powerful by Michelle G. Stradford is the author's second book of poetry in the Rising series, following its well-received, bestselling predecessor, When Love Rises. Digging deep into a past and leveraging the pain and growth she's experienced, Stradford fills the pages of this compilation within three separate sections. Challenges, which heads the trio, with freestyle verses that lay bare some excruciating moments of pain; Life is Forward being the most poignant in my own mind. Evolving is the title of section two, fleshing out the former in poems like Gut Check, an acknowledgment of the stunting side effects of holding emotion in. Lastly, Rising brings the metamorphosis to its climax with work such as Free Your Swagger—a timely and progressive poem that encourages pride and ownership of feminine power.

Michelle G. Stradford has written a book that is exactly the type of poetry a woman who has been there wants her daughter, her sister, her niece—and all the females in her life—to read. I'm Rising is a testament not just to the author, but to women everywhere, particularly in a day and age where the power we've claimed for ourselves, through pain and struggle and self-sacrifice, is once again being chipped away. I'd give this a whole bucket of stars if I could, but since I'm limited to five I'll instead make sure that my sixteen-year-old daughter takes a journey in this with me as well. Highly, highly recommended.
Control
A collection of poetry
Kara Petrovic
2020 Silver Medal
70 Pages
Check current price
Poetry - Inspirational
Reviewed by Jamie Michele for Readers' Favorite

Control is the third collection of poems written by prolific poetess Kara Petrovic, preceded by Beyond Rock Bottom and Forget-me-not. In another deeply personal, soul-baring compilation, Petrovic delivers over two dozen free verse poems divided into three distinct sections, each titled Methods of Coping and numbers as I, II, and III, with a poetic preface and afterword as well. Touching on a range of painful topics that range from mental health issues and drug abuse, to self-harm, physical and sexual abuse, and suicide, Petrovic pours out the struggles of so many into stanzas as unrestricted as the subjects themselves, freeing the prose with punches of enjambment that lend to the strength and power of the words, even when the sorrow behind them is shattering.

Control does an excellent job of shining a light on the darkest moments of a person's experiences, breaching the threshold of traditional taboos and allowing a reader to wrap themselves in a writer's understanding. Kara Petrovic is bold and unapologetic in the verses she puts forward. The stand-out to me is the poem #MeThree, which chronicles a series of sexual assaults and abuses, the effects of which spill over from one "relationship" to the next, numbing the body and soul. I don't think I'll ever look at a cornfield again without remembering this poem. Like the others, it is haunting and wholly unforgettable. There is beauty in the way the pain is conveyed throughout this entire anthology, and I would give this book an entire bucket of stars if I could.
Contact Author -