The Flute Player
Raminder Bajwa
2017 Finalist
120 Pages
Check current price
Poetry - General
Reviewed by Emily-Jane Hills Orford for Readers' Favorite

Music, poetry and life – can there be one without the other? Love and faith are universal elements of humanity, even if humans have different forms of love and faith, different beliefs. One thing that unites us all is music and poetry. It defines us, consoles us, refreshes us, and it makes us understand what even the greatest politicians or orators of our times cannot do. "They say life is hard, be able to bend like a feather/ But don't you worry – the divine flute! Holds the strings of the Universe together." Music and poetry are the heartbeat and breathing essence of life.

Raminder Bajwa's collection of poems, The Flute Player, strives to bring the complex world of the twenty-first century into context. The book is divided into four sections: Of Love, Observations, Wishes, and Attitude. Each section contains short, concise poems that reflect the power of music and poetry in life. Coupled with colorful photographs, the poems evoke emotions using metaphors, particularly musical metaphors, of significant depth. The poet strives to present an understanding that all in life is equal and not one of us is better or more important than the other. We are all linked together, regardless of our beliefs and our politics; we are linked together through poetry and music.

"It takes a small musician to understand the Big One's musical notes./ It takes love, not hate! To bring joy, take it for free,/ Don't search for the flute player! He's within you and me."

This is a powerful and insightful collection of poems, one that needs to be studied over and over again.
Dreams of the Heart
Vol. I
Joie Schmidt
2017 Honorable Mention
107 Pages
Check current price
Poetry - General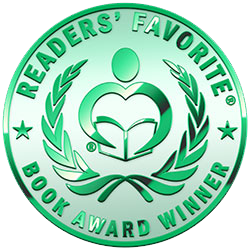 Reviewed by Ashley Tetzlaff for Readers' Favorite

Robert Frost had Mountain Interval, Shakespeare had The Sonnets, Emily Dickinson had her Collection, and Joie Schmidt has her Dreams of the Heart, Volume One. Many of the poems tout similar vocabulary and style as the old masters, as seen in this excerpt, "You are the purple hues/In my sunsets, the warm and heavy/Sighs, that make knees/Shiver; that pushes two weary/Footfalls past noon/That conjures courage/To make love once again swoon…." Although some of the poems are more modern (referencing pavement and cellphones), many of the verses are ethereal and focus on the well-known subjects of love gained and love lost, as well as God, angels, friends, and nature.

When I picked up Joie Schmidt's Dreams of the Heart, Vol. 1, I wasn't expecting much. As an admirer of the masters, and someone who has knocked about with poetry writing myself, I knew creating quality poetry is much harder than most people imagine. And I have read my fair amount of whiny prose claiming to be poetry. Needless to say, I was surprised and enamored by the feeling, style, and class brought to bear by Ms. Schmidt. I couldn't stand to lay the book down. I even read some of it aloud and treasured not only the bliss in my heart but also upon my lips. I could see a girl in Jane Austen's world poring over such a volume. In my mind, many of the poems contained in Dreams of the Heart, Vol. 1, are worthy to sit beside those of Frost and Dickinson. I sincerely hope Joie's talent is recognized for what it is: fit for the ages.
Enlightenment
Raminder Bajwa
2017 Silver Medal
104 Pages
Check current price
Poetry - General
Reviewed by Charles Remington for Readers' Favorite

Enlightenment by Raminder Bajwa is a book of poetry mainly about love. Romantic love, spiritual love, love of country, love of God, finding love, losing love. Raminder Bajwa's lyrical verses take us on an enchanting journey along pathways which we may find hauntingly familiar. Through the poet's eyes, we see a fresh new world sparkling with enticing possibilities. Using simple but urbane language, he ponders on the joy, the troubles, and the fears that surround our personal relationships. He urges us to find God, but not through any of the organised religions, rather to find the God within ourselves. His powerful poem 'Stop Now' observes the multitude of atrocities committed in the name of religion and contains the lines: "What fool wrote those books that decimate God's creation? In the name of religion millions killed. The count goes up unabated. Oh religious man, at least now stop and say you're satiated."

There are verses on the 9/11 and Paris atrocities where he asks us not to compare the monsters with animals as this simply serves to denigrate the latter. But there are also uplifting verses of hope and encouragement - the poem 'Every Time I Fail' contains the lines "Experience and tenacity I have the knack. Every time I fail, I just keep coming back." Neither does Raminder shy away from observations on the hereafter. His poem 'The Other Side' contains a spiritually uplifting vision which, taken together with the other poems which make up this collection, creates a rounded and optimistic view of modern life in general.

Enlightenment is the second book of poetry I have had the privilege to review by this author and, like the first, I have much enjoyed the experience. Raminder Bajwa's voice is like a cool breeze wafting gently over our fevered brows as we struggle through our increasingly complex and demanding daily lives. Never arch or pretentious, his verses are moving and, most importantly, accessible. I congratulate Raminder on another fine volume of poetry.
Secret Of True Love
Poems from the Heart
The Duke Of Quails
2017 Gold Medal
66 Pages
Check current price
Poetry - General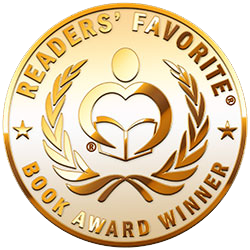 Reviewed by Rosie Malezer for Readers' Favorite

Secret of True Love: Poems from the Heart is a book of prose and poetry written by The Duke of Quails. In the introduction, the Duke explains his quest for love, inclusive of his determination and his destiny. The poems that follow describe how love has no shape, no ideal, and that love is neither shallow nor ornamental in its purest form. The first title in the book – BIG LOVE – displays the harshness, critique, shallowness, cold-hearted attitudes towards those with fuller figures, before crushing the insults and pointing out that inner strength is a magnificent gift which attracts true love. Different types of love in the world do not discriminate, whether it be between those older or who live apart, sometimes in great distance. Love is not measured in how close you can stand next to somebody or inhabit the other's personal space. Love can also sometimes bring out ugly aspects of a person's persona, such as jealousy, ego and snobbery. Having the love of another does not make you better than anybody else, but it does make you that person's whole world; hopefully it brings you to become a better person than you once were or which you could have been.

The Duke of Quails has introduced a book of many different sonnets and poems, showing there are many different types of love, including that in the innocent eyes of a child or a love for animals, young love and more. Some also show the emotion behind those who are abused and battered, giving examples of how love can prevail, even against reason, such as in the title: ABUSIVE WAYS. As a domestic violence survivor, the words within this particular poem rang true and brought tears to my eyes. As I read through each poem, my heart almost felt like it would burst from my chest at the incredibly beautiful and descriptive words which lay before me. With so much darkness and hate in today's world, I pondered how different life would be if we all lived by kindness and giving, thus dissolving the racism, torment and ill-feelings towards others. Even a love for one's pet is so strong that it defines true love, as it comes without conditions, without a catch and without restriction. The Secret of True Love: Poems from the Heart is a book of pure emotion, which brings out love, light and positivity in the reader. I very much enjoyed reading The Duke of Quails' writings within this book, and recommend that it be stocked in school, city and home libraries in order to bring inspiration to all readers when they need it the most.
Odes on Ali
A Tribute to the Greatest
David A. Bates
2016 Honorable Mention
252 Pages
Check current price
Poetry - General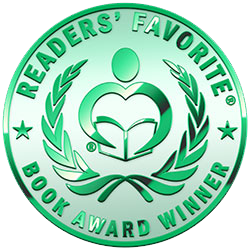 Reviewed by Jack Magnus for Readers' Favorite

Odes on Ali: A Tribute to the Greatest is a collection of sports poetry written by David A. Bates. Bates introduces his work with an autobiographical account of his personal recollections of Ali's bouts as well as what he calls Ali's "pre-fight antics", and he shows why Ali should be considered, in many ways, the first of the rappers. He also discusses Ali's conversion to Islam and the efforts made by the draft board to induct him into the military despite his refusal to do so based upon his religious beliefs. After this introduction, Bates presents his collection of odes which cover every one of Ali's bouts in chronological order. Each poem is composed of four-line stanzas with the second and fourth lines having rhyming ends. The final poem sums up Ali's career and subsequent public service.

David A. Bates' collection of sports poetry, Odes on Ali: A Tribute to the Greatest, may be viewed with some initial skepticism by those readers who love sports writing, but I'm hoping they can suspend their disbelief just long enough to read Bates' brilliant introduction and one single poem. I'm convinced that one poem will render them as incapable of not continuing to read this most amazing recreation of Ali's career as if they had been rendered powerless by a tap from the legendary champ himself. These poems kept me spellbound as I followed Ali's progress from those initial bouts to winning and regaining his hard-earned title and through to his retirement. There's drama, action and suspense in every line as Bates' careful choices of words and rigorous adherence to the structure of his poems give each line power and real, you-are-there authenticity.

I had a marvelous time reading Odes on Ali and literally could not stop smiling the whole way through. While I was familiar with many of Ali's major bouts, there was still so much to learn, so many bouts that I hadn't known about. These poems put the reader right there in the ring, watching the action as closely as if they were in front row seats. Yes, I was a bit skeptical when I saw the format of this work, but that introduction and first poem had me hooked, and I'm so glad they did. Odes on Ali: A Tribute to the Greatest is an original and most impressive book of sports writing and an outstanding collection of poetry all at once. It's most highly recommended.
Kids in Jail
A Portrait of Life without Mercy
Jane Guttman
2016 Finalist
172 Pages
Check current price
Poetry - General
Reviewed by Maria Beltran for Readers' Favorite

Jane Guttman's Kids in Jail: A Portrait of Life Without Mercy is a forceful narrative about one of the most disturbing social issues facing our society today; the splintered state of our juvenile justice system. It exposes the devastating stories of thirteen children who are behind bars in a series of poignant poems that reveal their fears, shame and hopes. Allie has been in jail since childhood. Tough, bitter and smart, she screams for love and understanding as she continues her days in captivity, dreaming of rising from the ruin that is her young troubled life. Rashad has been out of jail since three days. If he finishes high school, he will be the first one in the family to do so. Dirt poor and struggling, his mother is unable to nurture and guide him.

Jane Guttman's choice of poetry to tell the stories of these troubled young people makes her book even more compelling. Verse after verse, one can hear their screams and feel their fears. "Heard about this kid that was raped/when he was a kid/a little kid/ like about age 6," says one poem. "Show respect/Follow the rules/Don't want to be the target/of some staff's hit," goes another. In moving metaphors, there is also a small hint of hope as in the lines: "Know this kid who has 16 relatives in prison/She told us in class and asked/the teacher how she could have a chance/Teacher said "You do."

Most of these kids do not have many choices because they are either abandoned by their own parents or live in troubled foster homes and dangerous neighborhoods. Some are lured by the wrong friends and blinded by drug use. And they all end up in jail where a career in crime awaits them, unless sweeping changes are done to the juvenile justice system. Kids in Jail: A Portrait of Life Without Mercy is as eloquent as it is heartrending!
All My Loves and Deaths
Adele Seronde
2016 Bronze Medal
82 Pages
Check current price
Poetry - General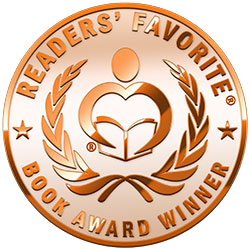 Reviewed by Sarah Stuart for Readers' Favorite

All My Loves and Deaths is a collection of sixty poems by Adele Seronde. They have been written as a long and eventful life travels towards its end, and the content reflects this: family, friends and loves lost, experiences that age decrees can never be repeated, and memories of special times, happy and sad. These poems are very different, but people and events which touched and captivated Mrs Seronde are crystal clear. All My Loves and Deaths is a more descriptive title than anyone yet to read this book could ever guess.

Adele Seronde offers freestyle poetry at its very best in All My Loves and Deaths. I wondered when I read the first, Lifelong Friends, what more there was to say because it encompasses so much.

This is a verse from My Children: "You are my dearest stepping stones to living foundation blocks of blood and untold strength of considerate thought or caution, blind leaps to action, torrential anger, laughter, outstretched hands, quiet humor, tears and fire."

If Only. Who hasn't thought, if only? The writer was unaware the last sense to fade is hearing, until it was too late. "I would have gone those thousand miles to sit beside her with my heart inside her hand."

Requiem for Thistle, eleven verses long, tells a complete story. The vocabulary used is wide, but always clear, and used incredibly effectively, especially in Charlotte, whilst Memory says so much in six short lines.

This is a story told as life nears its end and yet reading it brings joy, and that is a tremendous achievement. All My Loves and Deaths is a book to treasure forever.
Constructed of Magic and Other Poems on the Immortality of the Human Spirit
Louis Alan Swartz
2016 Silver Medal
210 Pages
Check current price
Poetry - General
Reviewed by J. Aislynn d'Merricksson for Readers' Favorite

Louis Alan Swartz' collection Constructed of Magic and Other Poems on the Immortality of the Human Spirit is poetry after my own heart. I fell in love with it from the very first. There are many deep, philosophical poems that will set you to thinking. There are light-hearted poems, and poems to soothe the soul. Most of the poems in this collection deal with knowing and appreciating the Divine Spark within. Illusion is another theme that runs through the book.

I write poetry, and I tend towards the spiritual, philosophical, and the cynical, so I clicked with these poems right away. There is a beauty to Swartz' poems that can be appreciated, even if one does not share the same world view as the poet. Many of the more philosophical poems in this collection put me in mind of the great poet Rumi.

Lasting Prosperity and Maze of Depression hit home really hard. I had to stop reading and spend some time thinking. Lasting Prosperity was very difficult for me to get through at first. My favourite poems, though, were The Path and Dark Truths. They made me pause and think as well, but in a better way.

If you like the spiritual, and like to ponder deeper questions, pick up a copy of Swartz' Constructed of Magic. Take the time to savour each poem for the divine offering it is. Take a poem a day and marinate with it. Journal your thoughts. You are sure to grow in the process and expand your way of thinking. If you shatter some of your own illusions, so much the better.
Life in Suspension
La Vie Suspendue (English and French Edition)
Helene Cardona
2016 Gold Medal
108 Pages
Check current price
Poetry - General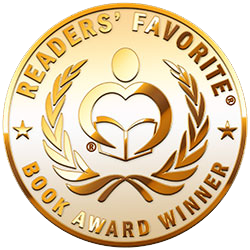 Reviewed by Jack Magnus for Readers' Favorite

Life in Suspension: La Vie Suspendue (English and French Edition) is a collection of poetry written by Helene Cardona. The poet is also a translator, editor of an anthology of Poetry and Aesthetics, and an essayist. The poetry in this collection was originally written in English and then translated by the poet into French. Her collection is separated thematically into four sections which seem to bear a correlation with life cycles. Each section is prefaced with quotes that act as guideposts for the reader as he/she travels therein. Many of Cardona's works revolve around her family, most particularly her mother whose essence seems omnipresent for her daughter as expressed in her opening poem, To Kitty, Who Loved the Sea and Somerset Maugham: "Whose laughter burns snow/Whose warm breath I breathed/This morning as I woke/The scent of gardenias whispering/I never left you." There are also memories shared of a Greek grandfather whose glib pronouncement "...a boy at last, I'm not impressed with girls" seems embedded in her consciousness. But in that family is also the world embraced in miniature: the streets of Paris, ballet classes as a child in Geneva, a grandmother in Tarragona who teaches her Spanish, horse-back riding in Wales.

Helene Cardona's bilingual collection of poetry, Life in Suspension: La Vie Suspendue, reels with energy and images that pour out into the reader's consciousness. Cardona gleefully plays with words and makes them do her bidding, joyfully violating their essence and somehow making the violation a thing of nature and beauty. I was intrigued by the bilingual nature of this work and enjoyed reading both the French and English versions, sounding out the words as I read and savoring the way the sounds and meanings meshed and played. Life in Suspension is a frank and fearless work that reveals, at times, so much of the author's essence that I felt a need to step back and allow her space, a bit of privacy. But then her next few lines would seem to acknowledge the closeness and defy any traditional need for space. This is a collection of poetry to be savored slowly and enjoyed again and again. Life in Suspension is most highly recommended.
Flashes of Emotion
A Collection of Poems
Augustine Sam
2015 Finalist
188 Pages
Check current price
Poetry - General
Reviewed by Lit Amri for Readers' Favorite

Augustine Sam's Flashes of Emotion: A Collections of Poems is romantic poetry that looks into a vast array of subjects: love, pain, death and other life matters that evoke our sentiments. Having read his previous work, Take Back the Memory, a contemporary women's fiction, I was curious to get to know him as a poet. I wasn't disappointed. His poems are written in a vivid and refreshing style. This makes the collection easy to relate to even by the casual readers of poetry like me. Sam's compilation is pleasurable to read and to reread.

The book opens with the thought-provoking poems under the segment Lips and Wits. My favorite, however, is A Solitary Observer under the segment Musings.

I stand in pensive solitude and watch
As life, in its omnipotence, swirls around me
Sucking me into a kaleidoscope of its timeless grace
Dazzling me with contrasting colors

Sam knows how to put across emotions and thoughts, and they resonate from every poem. Personally, the collection as a whole seems to be mostly tinged with a certain somberness or, if I may say, a metaphoric darkness for me. Other readers, however, might have different interpretations.

In Sam's own words, this book is definitely "a little anthem to celebrate the human spirit." For poetry lovers, Flashes of Emotion is certainly a collection of poems that they want to sink their teeth into. The depth of sentiment and reflection explored in each poem is more than enough for anyone to contemplate in a long time.
Contact Author -