FRUSTRATED WITNESS!
The Untold Story of the Adam Walsh Case
Willis Morgan
2015 Honorable Mention
356 Pages
Check current price
Non-Fiction - True Crime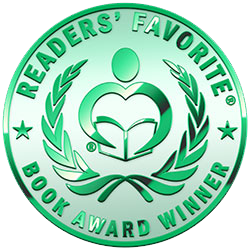 Two unforgettable names; one tragic case: how are Jeffrey Dahmer and Adam Walsh related? In Frustrated Witness, Willis Morgan details the mountain of evidence that points to America's most notorious serial killer as the real murderer of Adam Walsh, whose 1981 disappearance and subsequent murder inspired his father, John Walsh, to channel his rage into becoming the crime-fighting host of the popular TV show America's Most Wanted.In a Hollywood, Florida mall in 1981, the author encountered Dahmer near the time and place little Adam was abducted. This encounter sparked a theory that consumed well over three decades of the author's life. He has appeared as a witness both on television and in print. In 2010 he filed a lawsuit against the Hollywood Police Department, Florida State Attorney's Office, and one of the detectives involved in the Adam Walsh case. As much as it is a case for Dahmer as Adam's murderer, Frustrated Witness is a study of how the HPD conducted the homicide investigation, becoming the greatest ally and defender of the man who would go on to become infamous for the murders he committed. Packed with charts, diagrams, photos, and letters, this is the most extensive collection of records to date of the Adam Walsh case.
Hero To Zero
2nd Edition
Zach Fortier
2015 Finalist
160 Pages
Check current price
Non-Fiction - True Crime
Zach Fortier is back with more true crime accounts from the streets. This time he deals with the subject of cops gone bad, including an account of one cop that made the FBI's ten most wanted list for a brutal, quadruple murder.It's hard to believe—and read—about so many police officers that fall from grace and make every mistake possible: theft, murder, fraud, drug abuse, and more. Not to mention the cops sent to prison, proving that "anyone is capable of anything given the right circumstances."Get a rare insider's look at what cops rarely talk about—true accounts of cops gone bad. It's a ride on the dark side of law enforcement you won't forget.
Street Creds
2nd edition
Zach Fortier
2014 Gold Medal
216 Pages
Check current price
Non-Fiction - True Crime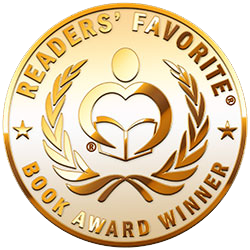 StreetCreds is a look inside the world of street gangs and the cops that work them. I worked the street for many years before I entered the Gang Task Force, joining it with the idea that I could rise to the level of violence of any banger I encountered - a really stupid idea. I wanted to "earn back" the respect of the citizens for the police; I grew up in this city, and I worked its streets the best way I knew how, feeling that I had a firsthand understanding of what the citizens were experiencing. The increasing frustration at gang crimes, drive bys, robberies, never feeling safe with your kids in your own neighborhood - I wanted to do what I could to make that fear go away. Once I was inside the task force, though, the reality was a rude awakening for me. The task force was poorly managed and staffed by detectives mostly out for themselves, and the internal politics made success incredibly difficult and almost impossible - almost, but not quite. Witnessing bad cops, brutal crimes, and realizing the department had been compromised, the cost was much higher for me personally than I anticipated. I left the unit two years later, severely broken, edgy, and dangerously damaged. StreetCreds is the story of how all that came to be. Hold on for a reality check. ~ Zach
CurbCheK-Reload
2nd edition
Zach Fortier
2014 Silver Medal
272 Pages
Check current price
Non-Fiction - True Crime
Curbchek-Reload is a darker account of the streets as they were worked by Zach Fortier, a dangerously deranged cop. Welcome back to the inner city and the twisted mentality of Zach Fortier. Patrolling the streets, broken and mentally damaged from years of urban violence, Zach fights a loosing battle to maintain a hold on reality. Join him in the passenger seat of a police cruiser for more of the darker and meaner side of life: The inner city. In Curbchek-Reload you get a front row seat to an attempted murder of a cop, suicide attempts, rapes, and DARK cop humor. Curbchek-Reload - Fasten your bullet proof vest and buckle your seatbelt, it is gonna be a wild ride!
Frock Off
Living Undisguised
Jo Dibblee
2014 Bronze Medal
320 Pages
Check current price
Non-Fiction - True Crime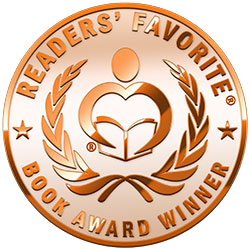 With parents tormented by secrets, guilt, and shame, Jo Dibblee quickly learned to protect herself. Faced with her parents' alcoholism, drug abuse, and depression, along with the sexual assault and stalking of an "upstanding" foster parent, Jo began, early in life, to use a coping strategy she now calls frocking. With humor and hope, Jo shares the harrowing rollercoaster of her life story and gives the low-down on frocking-how she learned it and used it to survive, how she found it holding her back and what she had to do to, once and for all, Frock Off. Despite harsh truths, brushes with death and agonizing betrayals, Jo's heart shines through these pages, offering promise, wisdom and inspiration to any reader who has learned to hide and longs to be free.
Damned from Memory
Sparky McLaughlin
2013 Silver Medal
276 Pages
Check current price
Non-Fiction - True Crime
Damned from Memory, a confidential expose by an ex -narcotics agent traces the links from drug transit zones to the streets of the east coast, with straight lines to the White House, State Department, and the CIA following the truth; however inconvenient it is for a Washington heavyweight photographed at a fundraiser where illegal contributions were amassed from persons with ties to drug trafficking. The revealing, action-laced book shows how drug profits fuel election campaigns on both sides of the U.S. - Dominican Republic border. It's the kind of true story that Hollywood brought to the screen in the real-life of "Serpico," but on an international stage, revealing current administration ties to narco-traffickers. Despite being warned to "take it on the chin" by the Attorney General, and supporting statements by Senator Patrick Leahy (D-Ver.) on the floor in Congress, my testimony at the Senate Select Committee on Intelligence created a thunderstorm. Supporters like Gary Webb of the San Jose Mercury News, and Joe Occhipinti of the National Police Defense Foundation respond; however my reputation and career were destroyed as various agencies, under apparent direction from the CIA, pulled every trick in their effort to punish me. A trusted informant was firebombed. The most audacious was that my police K-9 repelled an intruder, leaving a bloody trail on my kitchen floor after the 'black bagger' broke in searching through my files and attempted to plant a bug. I was forced to file a retaliatory lawsuit. I was censored by the Congreso Nacional de la República Dominicana. Parts of this shocking story were published in various major national magazines, and on the web, but now this suppressed story has come to life in my book – all backed by documentary evidence including web sites, court documents, news clippings, etc.
Curbchek
Zach Fortier
2013 Bronze Medal
184 Pages
Check current price
Non-Fiction - True Crime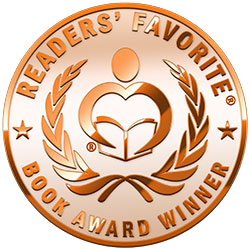 Curbchek debuted at # 11 on Amazon.com in Hot New Releases, and has been listed in the top five on Amazon's true crime best sellers listed at #4. Curbchek has been awarded a Bronze Medal in the 2013 Readers Favorite International Book Awards Curbchek is the story of a damaged cop, Zach Fortier. Fortier worked in the police department for the city where he grew up. One foot in the world of the cops, courts and legal system. The other in the world of gangs, drugs, thugs and street violence. Where the laws and rules are made by the strongest, the schemers and most brutal. Read about the transformation of Fortier from a green rookie to a damaged paranoid veteran seeing danger in every situation. Follow along as he walks this tight rope. Trying to make difference, breaking the laws he promised to enforce. This is a story of law and order uncensored.
Contact Author -