The Deprived
Innocent on Death Row
Steffen Hou
2019 Finalist
218 Pages
Check current price
Non-Fiction - True Crime
Reviewed by Lorraine Cobcroft for Readers' Favorite

Warning: Reading Steffen Hou's The Deprived: Innocents on Death Row might destroy any trust you have in the justice system. It might destroy your confidence in the integrity of those who purport to work toward making our society a safer and better place for all. It might destroy any faith you have in the fundamental goodness and decency of mankind. You will find The Deprived shocking and confronting. It will likely make you weep. In parts, you might struggle to find the strength to read on. If you support the death penalty, no matter what your reasons and no matter how strong your convictions, I guarantee reading The Deprived will make you question and doubt. It may even convert you to support campaigns against it.

Steffen Hou tells us that, in Texas, it costs three times more to put a convicted criminal to death than to house one in prison for forty years. And then he reminds us, through heart-wrenching true stories, that we can release a prisoner wrongly convicted and imprisoned, but we can never release the wrongly condemned from their grave. Nor can we ever repair the harm done to the families of the condemned, much less to the witnesses, jurors, judges, guards and executioners. We cannot repair or compensate for the damage caused to those who are finally exonerated and released from death row. They leave bars and orange jumpsuits behind, but they can never again be truly free. Steffen Hou relates the horrific yet inspiring stories of nine who were wrongly convicted and sentenced to death, but later set free.

But what of the victims of horrific crime? What of our need to keep citizens safe? Steffen Hou exposes disturbing statistics not only of erroneous convictions, but of the causes of error: causes that include false eyewitness testimony, shoddy defences of the poor and minority races, and even corruption and deliberate manipulation or suppression of evidence by those charged with protecting us all. And then he relates the inspiring story of Marietta Jaeger, who, following the brutal kidnapping and murder of her seven-year-old daughter by a serial killer, fights for forgiveness and mercy. Marietta co-founded 'Journey of Hope', helping people move from violence to healing. Her compassion for, and forgiveness of, the man who ended her daughter's life assisted his capture and conviction. We can never know how many lives her bravery and strength saved.

Steffen Hou does not offer a literary masterpiece. There are no vivid descriptions. There is no poetic prose. There is no word magic. The Deprived is a frank, direct, and quite brutal journalistic report of the terrible consequences of judgments we would like to see as tragic mistakes, but are more accurately portrayed as acts of horrific injustice that destroyed the lives of innocents and raise questions about the fundamental decency of what we pretend is an advanced and humane society. Hou does not appear to consciously strive for evocative copy, but the facts he exposes will tear at your heart. Reading The Deprived should be compulsory for everyone involved in any manner in law enforcement or the justice system.
I, a Squealer
The Insider's Account of the Pied Piper of Tucson Murders
Richard Bruns
2018 Silver Medal
154 Pages
Check current price
Non-Fiction - True Crime
Reviewed by K M Steele for Readers' Favorite

I, a Squealer: The Insider's Account of the Pied Piper of Tucson Murders by Richard Bruns is a fascinating and disturbing account of his friendship with, and ultimate betrayal of, serial killer Charles Schmid. Bruns wrote the account after the events leading up to Schmid's arrest, which gives it a feeling of immediacy and urgency that may not have been present if it were told after many years had elapsed. Bruns takes the reader with him as he discusses his fear and anxiety in the face of Schmid's deteriorating mental health. After Schmid confessed to killing three girls and implied that Bruns' ex-girlfriend, Kathy, should also die, Bruns became obsessed with protecting her, and eventually had a restraining order filed against him for stalking and was ordered to move to Columbus, Ohio to live with his Grandmother.

While it doesn't make sense at first that Bruns continued a friendship with someone he believed had murdered defenceless girls, it becomes clear that Schmid had an ability to hold people and bend them to his will. Bruns describes the Schmid he befriended as a charming, popular, good-looking guy whom everyone wanted to know. It seems when Bruns was sent away from Tucson, the break from Schmid's company was enough to make him realise he must tell the police about his friend. When Schmid was arrested, he claimed Bruns was the murderer, and it seemed that many in the community shared his belief: rather than being commended for getting a killer off the street, Bruns was ostracised. I, a Squealer by Richard Bruns also includes police photos and newspaper clippings during and after the trial, and has received plenty of praise. This is not without reason. It is a gripping tale told in a straightforward manner and personable voice.

Shotgunned
The Long Ordeal of a Wounded Cop Seeking Justice
Dana Owen
2018 Bronze Medal
341 Pages
Check current price
Non-Fiction - True Crime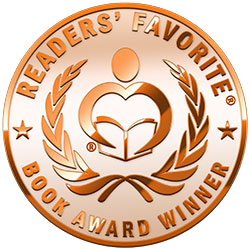 Reviewed by Viga Boland for Readers' Favorite

So often, too often, we read stories about corruption in the police force, or question whether a cop did the right thing when he shot someone he believed was a threat to himself or others. We shake our heads wondering what to think about these men in uniform. That's why it's refreshing…not to mention important…to read an honest story like Shotgunned, the heart-touching memoir of the author, Dana Owen, a cop who nearly died fulfilling his mandate to serve and protect. When Dana and his partner, Bob, responded to the report of a hi-jacked truck, little did Dana know that shortly after he'd nearly die from two shotgun wounds to his head that would leave him suffering severe headaches for the rest of his life. Nor did he know that it would be 11 years before the robbers would receive their just deserts, which might not have happened if it wasn't for his own dogged determination to find out who had shot him and left him for dead.

In the meantime, while Dana had the support and admiration from his fellow officers, he and Bob copped criticism from a police captain who didn't feel they deserved accolades and medals for their valor since they hadn't caught the perpetrators. While this hurt, it also fuelled Dana's desire to nail these felons.Over the years, while Dana pursues whatever channels he can find, he also fills us in on what it's really like to be a cop, the many gruesome scenes to which they are subjected, and the effects such events have on their psyches, and also on the lives of their families. It's much too easy while we read, listen to and watch media reports to form unfair and uninformed judgements about the police, what they have done and why. It takes courageous men like Dana Owen to speak up and tell it like it really is.

Shotgunned will, of course, be of interest to other members of the force, but for those who aren't policemen, this book will enlighten and sometimes frighten readers. If ever there was a time that the adage about walking a mile in someone's shoes applies, it certainly does here. Shotgunned is not written by a polished author: it's written in simple language, using dialogue and descriptions that anyone can understand and relate to…and that makes it a most enjoyable, informative read. This is one human being talking to others and we come away enriched by the conversation. Bravo to Dana Owen for telling us, and showing us what no media reports can: the heart and soul of a good cop.
In DeLorean's Shadow
The Drug Trial of The Century by The Sole Surviving Defendant
Stephen Arrington
2018 Honorable Mention
374 Pages
Check current price
Non-Fiction - True Crime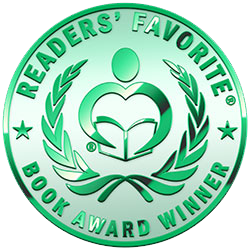 Reviewed by Christian Sia for Readers' Favorite

Here is a story that every publisher and media house should be scrambling for, and it beats me that it is self-published, because it is well-written, a powerful documentary that readers would enjoy on screen. I wish to shout out to the big movie giants out there: "Make this book into a movie." Yes, because it reads like one and fans of Narcos will love it. In fact, I never knew Pablo Escobar was real. I have always thought of him as a character in the series, because while his trial was going on, I was busy chasing life. Now, let's get to the book!

In DeLorean's Shadow: The Drug Trial of The Century by The Sole Surviving Defendant by Stephen Arrington is so well-written that one would doubt it is the work of a former criminal and ex-convict. Pardoned by President Obama in January, 2017, the last remaining defendant of the drug trial that rocked the media shares his story and fills in many loopholes and answers questions that have been left hanging, thanks to the machinations of the system. The reader gets an insider story of the key players in the Medellin Drug Cartel led by Pablo Escobar, including his #1 hit man, Rafael Salazar, the author, and others. Armed with insider information and the investigative reports, transcripts of FBI secret tapes, and court exhibits presented by the FBI, as well as findings by the law firm hired by DeLorean, the author brings to light what the FBI has kept hidden from the public — the whole story.

But this book is more than a narrative of the case and the activities of the drug cartel. It is a spiritual journey, a story of one man's passage from utter darkness into the light. It was surprising to find out that the author runs an organization that improves the standards of living for people in poor areas around the world. In DeLorean's Shadow is a story of hope and it is stunning in its message, in the craft — filled with images and facts — and in the incredible journey and the transformation of one man once consumed by darkness and greed. If there is one book, one nonfiction book, one inspirational book you must read this year, let it be Stephen Arrington's story. It doesn't fail in any aspect! Great dialogues, awesome scene narratives, and an evocative , spellbinding style of writing.

Embracing The Abyss
John Smith
2018 Finalist
208 Pages
Check current price
Non-Fiction - True Crime
Reviewed by Ruffina Oserio for Readers' Favorite

As the subtitle suggests, Embracing the Abyss by John Smith is a true story of unknowingly becoming part of a fraud scandal, receiving a presidential pardon, and being surprised by a spiritual awakening. The memoir begins three days before the protagonist's appearance in federal court before the US District Judge Robert Maloney for sentencing. He is charged with fraud for his involvement as a high-ranking Vernon Savings and Loan Officer. This is a story of how a brilliant man with unusual skills in accounting unwittingly contributed to fraud and got jailed for a crime in which he should have been pleading as a victim. It will take the FBI fifteen years to come out and tell him that he shouldn't have been sentenced in the first place. But can the damage be reversed?

Meanwhile, a spiritual journey has already started happening in the protagonist's soul, a journey that has brought him to grips with the abyss, the part of him he's never wanted to see and touch. Read this story to discover how to see the light in the starkest night of the soul. While Embracing the Abyss is a powerful warning to people who can easily find themselves in tight situations with the law without actually meaning to break any, it is also a gritty journey of a man to his very center, a tale of true freedom and how it's won. The author writes with clarity, allowing readers great insights into one of the loan scandals in the US, while sharing what it means to live in a federal prison. John Smith's story is both informative and inspiring, a warning to readers and an endearing tale of spiritual awakening, featuring an appendix of his appeal for a presidential pardon.
The Crate
A Story of War, a Murder, and Justice
Deborah Levison
2018 Gold Medal
358 Pages
Check current price
Non-Fiction - True Crime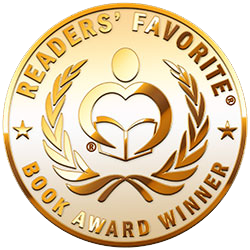 Reviewed by Lit Amri for Readers' Favorite

The Crate: A Story of War, a Murder, and Justice by Deborah Levison is a true crime story that started with the discovery of a crate under the crawl spaces of a cottage owned by the Vadas family in July 2010. In the first part of the book, Levison tells how she received the news from her older brother, Dr. Peter Vadas. She reflects on her family's move from Canada to the U.S., her memories of the close-knit community of Hungarian Jews in Toronto, and how her parents bought land and built a cozy cottage in Muskoka, Ontario. In the second part of The Crate, readers are told more about Levison's parents surviving the Nazi brutality in WWII, while unraveling the gruesome murder, the identity of the victim, and the man responsible for it.

The narrative shifts back and forth between the old memories, her childhood, her parents' past, and the murder investigation, including how the family coped with it. The tangential style of the narrative might slightly disrupt the pace for some readers, but it always returns to the subject matter at hand with clear prose. It's not hard to understand Levison's nostalgic connection to the cottage. All the thoughts, care and hard work that had been put into the cottage, the summer memories of family spending time there together are instantly defiled by a gruesome act. The Crate-albeit combined with fond and poignant memories of the Vadas family-is a true crime story with disturbing details. It's a tough topic to contemplate and a grim reminder of the worst of humanity.
Murder Never Dies
Crime and Corruption in the Friendly City
George T. Sidiropolis
2017 Honorable Mention
320 Pages
Check current price
Non-Fiction - True Crime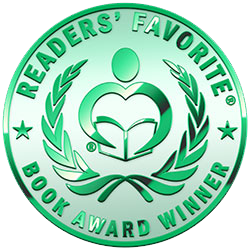 Reviewed by Anne-Marie Reynolds for Readers' Favorite

Murder Never Dies: Crime and Corruption in the Friendly City by George T. Sidiropolis is a compilation of true short stories about Wheeling, WV. Mr. Sidiropolis uncovers and reveals a shocking truth about the years of crime in Wheeling; the corruption that tainted the city, earning it the name of Little Chicago. The book details the lives of the people, innocents whose lives were changed forever, people who were left to fend for themselves in a culture of open bribery and decadence that opened the door to an unending cycle of crime, bringing Wheeling into disrepute and changing the face of it forever.

Murder Never Dies: Crime and Corruption in the Friendly City by George T. Sidiropolis made for an interesting read. The true crime genre has always fascinated me and this book, made up of lots of smaller stories, was well worth the read. Each story contributes to the larger picture, the whole story about Wheeling in West Virginia, and it was written in a way that draws you in. The descriptive nature of the book kept me hooked until the very end, but I feel that this is not the end of the story, that there is more to come out. The real truth is never as tame as the story the authorities want to portray, and this uncovers some pretty shocking details about the area and the rise of corruption and crime that changed Wheeling for good. I think that any fan of the true crime genre will enjoy this, along with anyone who likes any type of murder or mystery story.

Frock Off
Living Undisguised
Jo Dibblee
2017 Bronze Medal
320 Pages
Check current price
Non-Fiction - True Crime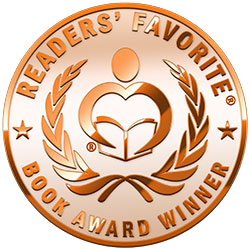 Reviewed by Carine Engelbrecht for Readers' Favorite

The saying goes that clothing maketh the man, but all too often, clothing serves as armor and disguise, hiding the pain and heartbreak of derailed human lives. Jo Dibblee knows all about hiding. As Frock Off: Living Undisguised chronicles, some of her earliest lessons in life revolved around hiding her dysfunctional family's doings from the outside world and protecting her flawed and damaged parents from the interference of social workers. At times, an 'earth angel' offers a respite from the tension. At times, hurtful family secrets are uncovered. With grim determination and an occasional lucky break, she is able to turn her life around.

Frock off: Living Undisguised is ultimately a well-written and uplifting tale of survival - both physical and emotional - against great adversity and against all odds. The book graphically illustrates exactly what potential dangers are faced by youth at risk, (especially when parents are incapable of providing adequate support) as well as the potential for damage that is realized when society turns a blind eye. I liked the honesty and introspection with which the author tackles her own past. I enjoyed her voice and her fighting spirit - people who have faced a struggle or two in their lives make worthier role models than overachievers born with the proverbial silver spoon in their mouths. I think this book can serve as great inspiration for anyone who strives to turn a damaged life around. It could also provide greater insight into the dynamics of dysfunctional families. Jo Dibblee should be praised for sharing her past with such courage and integrity.
Through a Mother's Eyes
Cary Allen Stone
2016 Finalist
64 Pages
Check current price
Non-Fiction - True Crime
Reviewed by Jessyca Garcia for Readers' Favorite

Cary Allen Stone's Through a Mother's Eyes: A True Crime Story is the true story of Julie, a mother who murdered her child. Stone did not write this story to gain sympathy for Julie or for people to hate Julie. Stone wrote this book so people can maybe understand what was going through Julie's mind when she committed the crime.

Stone has an interesting writing style for writing true crime. She states only the facts, tells the backstory of the murderer, and gives the murderer a chance to explain why they did what they did. By Stone writing the book like this, it gives the reader a chance to ask themselves what they would have done if they were in Julie's situation.

Through a Mother's Eyes: A True Crime Story is not an easy read. After reading this I can say I do not like Julie, but I can kind of see why she did what she did. However, there is still no excuse for her to murder her child. I believe her upbringing had a lot to do with why she murdered her child. This is why I believe that other people hold blame as to what was done to her son Charley. I was surprised that Chuck tried to help Julie after she murdered Charley.

I thought that this was a well written book, although after finishing it I was left with a deep sadness for Charley. The way Julie murdered him was brutal in my eyes and I had a hard time getting thoughts of it out of my head. This book is not for everyone. If you like reading true crime then you might enjoy this book.
In the Company of Evil
Thirty Years of California Crime, 1950-1980
Michael Thomas Barry
2016 Honorable Mention
224 Pages
Check current price
Non-Fiction - True Crime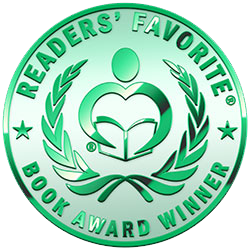 Reviewed by Chris Fischer for Readers' Favorite

In an absolutely great entry in the genre of true crime, In the Company of Evil: Thirty Years of California Crime, 1950-1980 by Michael Thomas Barry is a fantastic composite of some of the most notorious and interesting cases in California in the time period. In truly chilling detail, the book provides readers with a glimpse into the lives and crimes of those ranging from serial killers to Satan worshippers, to brutal rapists and more. Some of the more fascinating cases include 'The Real House on Haunted Hill,' 'The Sex Club Slaying' and 'The Lonely Hearts Killer,' and their recounting may bring back the sense of terror that the communities they victimized felt at the time that these vicious criminals were active.

I found In the Company of Evil to be a simply fascinating read. Author Michael Thomas Barry has done a fantastic job in interweaving true facts from cases, personal histories of both victims and perpetrators, as well as photographs to make the stories come alive on the page. I also appreciated the fact that while some of the stories I knew or remembered, others were less publicized and known, making for new discoveries in the world of crime. Any reader who enjoys true crime, history, and especially history from the state of California will love In the Company of Evil: Thirty Years of California Crime, 1950-1980. I highly recommend this book. I certainly hope that author Michael Thomas Barry is already working on his next book in this same vein. I, for one, will certainly be keeping an eye out for his next work!
Contact Author -