Las Vegas - Insider's Guide
Save Money, Keep Safe, Operate and Survive in Sin City
Titus Nelson
2015 Silver Medal
Kindle Edition
Check current price
Non-Fiction - Travel
Reviewed by Roy T. James for Readers' Favorite

Las Vegas - Insider's Guide by Titus Nelson is a comprehensive guide to Las Vegas, especially its adult make up, containing much information in that direction. Interesting maps of the city and its vantage points, interesting sights in and around the city, reference lists, including '10 surest ways to get arrested in Las Vegas', useful Smartphone apps like Vegas Mate, which can show the best route, walk time, cost of cabs etc., are included in this guide. It starts with Las Vegas at a glance, explains how to navigate in and around the city, and gives advice regarding all sorts of fun while staying away from trouble. This book has a chapter on how to get married in Las Vegas, followed by, naturally, 'How to get a divorce' in this state.

Las Vegas - Insider's Guide by Titus Nelson is written with a 'discerning visitor in search of entertainment' in mind and there is no topic which is not discussed in this book. This book can also serve as a reference as it contains much data regarding entertainment, sports, legal advice, or other matters of general interest which could be useful to visitors. Quite extensive is the ready reference provided at the end of the book with listings of the statutes, rules and penalties one should acquaint oneself with regarding adult entertainment. A good collection of maps showing roads, signs, filling stations and other necessities for a traveler, controlled substances and other things of comparable nature which are best avoided fill the pages.
Roadtrip with a Raindrop
90 Days Along the Mississippi River
Gayle Harper
2015 Gold Medal
240 Pages
Check current price
Non-Fiction - Travel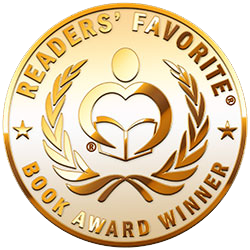 Reviewed by Jack Magnus for Readers' Favorite

Roadtrip with a Raindrop: 90 Days Along the Mississippi River is a non-fiction travel book written by Gayle Harper. Harper is a travel writer and photographer who's had a lifelong love of the Mississippi River. While she always had the inkling of a thought about a full-scale adventure on the river, it wasn't until she saw a factoid on the National Park Service's website that her thought bloomed to its full potential. The site said that a single drop of water falling at the headwaters of the Mississippi travels for 90 days to reach the Gulf of Mexico. Harper calculated that that drop would travel about 27 miles a day on its 3-month long journey; then she decided to call that drop 'Serendipity' and to travel along with it, and her project was born.

I settled into an easy chair with a cup of tea and Gayle Harper's non-fiction travelogue, Roadtrip with a Raindrop: 90 Days Along the Mississippi River, and found myself falling in love with the headwaters of the Mississippi and the marvelous natural settings of Minnesota. I had to keep reminding myself that it gets very cold there in the wintertime, and then I continued reading on, and studying one stunningly beautiful picture after another as Harper and her raindrop continued their journey south. There were so many places to see and stories to hear; all quite new for someone who's only ever lived on a coast and barely seen the arch of St. Louis flash by on a road trip. Roadtrip with a Raindrop: 90 Days Along the Mississippi River is an exceptionally good travel book that reads as smoothly as fiction and is filled with history, nature and the warmth and kindness of strangers soon to become friends. It's a splendid read, and it's most highly recommended.
How To Become An Escape Artist
A Traveler's Handbook
Jackie Chase
2014 Finalist
218 Pages
Check current price
Non-Fiction - Travel
Reviewed by Samantha Rivera for Readers' Favorite

If you've ever wanted to travel around the world but didn't know how to do it, then How to Become an Escape Artist, a Traveler's Handbook, is definitely for you. This book teaches you not only what to keep in mind when you travel, but how to completely immerse yourself in the world and culture that you are visiting. You don't want to simply go to a country and see all the 'tourist traps' that they have lined up on easily accessible streets. What this book teaches you is how to locate the road less traveled and how to be welcomed down it with open arms.

There is more than one way to travel and Jackie Chase has definitely found the more interesting one. It can be fun to be an American visiting Europe for the first time, but you'll remain just an American and you'll remain just a visitor. On the other hand, immersing yourself in the culture of Cambodia is something entirely different and not just because it's a different country than Europe. There's so much to see and do and experience around the world and I can't wait to try all of it. This book is an inspiration to me to try and really 'go it alone' and make my way through all the countries I possibly can - not as a tourist in the four-star hotels, but as a 'local' living in a hut or sleeping on the ground. There's so much more to learn that way, after all.
All Hands Working Together
Cruise for a Week: Meet 79 Cultures
Jackie Chase
2014 Finalist
Kindle Edition
Check current price
Non-Fiction - Travel
Reviewed by Kristie Ingerto for Readers' Favorite

All Hands Working Together – Cruise for a Week: Meet 79 Cultures, written by Jackie Chase, provides the reader with a thorough 'behind the scenes look' at a cruise ship. This particular cruise ship has workers on it from 79 different countries; therefore there are 79 cultures melding together and 79 individuals working and joining together, creating a family. Each person is introduced, along with a description of their position on the cruise ship and a little bit about him or herself. There are photographs interspersed throughout as well, providing a visual to various things on the ship, for example, baking thousands of dinner rolls, the wall of weekly recipes and the children's play area. Each person has a job to perform to make sure each guest is taken good care of so that each person feels special.

Jackie Chase really opens up the reader's eyes to life on a cruise ship. Upon reading this book, the reader will understand the intricate workings of a smooth and enjoyable cruise. The reader will also be inspired by the accounts shared in this book as all of these individuals join together, despite cultural differences, and form a team which successfully perform their jobs and work together to result in an enjoyable experience for the vacationers on the ship. Personally, I find this book to be eye-opening as I know people who have gone on cruises, but I have not thought about all of the planning and so many little details that are a part of the cruise experience. It is inspiring to read the various accounts from the individuals on the ship as well. This is an excellent book that those who love traveling or long to travel would enjoy!
Double Happiness
One Man's Tale of Love, Loss, and Wonder on the Long Roads of China
Tony Brasunas
2014 Honorable Mention
352 Pages
Check current price
Non-Fiction - Travel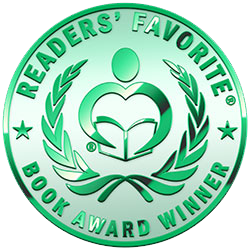 Reviewed by Claudia Moss for Readers' Favorite

Like Tony Brasunas, I have always nurtured a penchant for traveling and learning about the lives of other people, whether near or far. Autobiographies, biographies, memoirs, travelogues and adventure stories have ever been my cup of tea. Brasunas' Double Happiness: One Man's Tale of Love, Loss, and Wonder on the Long Roads of China is an absolute delight from the Prologue to the Epilogue. With a curiosity for travel, languages and Chinese in particular, Tony sets off on an exciting adventure to teach English at the Peizheng Middle School in Guangzhou. He begins the school year minus manual or guidance, yet he bravely embraces his undertaking to "not only teach English," as the principal says, but "to uplift the nation" and inspire his eager charges. Not only does young Brasunas accomplish his mission, in my humble opinion, he uplifts and inspires this reviewer as I move through the school year with him, and follow him across the vastness of China with a backpack, a willing spirit and a loving heart. I loved that Tony opened his heart to Michiko and Lu Lan, even as he wondered about the possibilities of pregnancy and disease, and that he owned up to his fears (that he would fall ill in China and that he feared war and the needless death of innocents).

Brasunas' Double Happiness: One Man's Tale of Love, Loss, and Wonder on the Long Roads of China is poetry nestled beautifully in prose. An example of his eloquence is as follows: "I've been in this land, this empire, this hulking city, a whole week, but everything still scares me and exhilarates me---just breathing what's in the dirty air, eating what's on the bountiful plates, wandering through the crowded, crumbling streets." The narrative throbs with a joie de vivre. The chapter titles are creative and vibrant. I enjoyed learning Chinese, losing myself in the book's luscious details, visiting the Great Wall, Tibet, Tiananmen Square, the Bingmayong, the Wei River Valley and the Great Mosque of Xi'an, etc. The maps, quotes and illustrations at the beginning of each chapter add a deeper appreciation of the work. The theme that "Travelers ineluctably live in the now" is wholly true in this reviewer's humble opinion. As a former English teacher, I relished Brasunas' imaginative assignments, and I loved that he maintained a journal and that one of his students anonymously wrote him notes, evaluating his teaching. Lauren, Byron, Anton, Paige, Chantal and Michiko's stories lend the work a novel quality and the reader realizes from page one that this is a page-turner; read voraciously.
French Illusions
My Story as an American Au Pair in the Loire Valley (Book 1)
Linda Kovic-Skow
2014 Bronze Medal
276 Pages
Check current price
Non-Fiction - Travel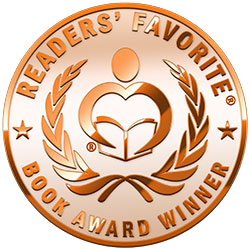 Reviewed by Mamta Madhavan for Readers' Favorite

French Illusions - My Story as an American Au Pair in the Loire Valley (Book 1) by Linda Kovic-Skow is the author's true story which makes for a very interesting read. Linda Kovic-Skow wants to become an international stewardess and she needs to be bilingual for that. Linda decides to become an au pair in France to become more familiar with the language. Linda goes to work at the Chateau de Montclair with Monsieur Dubois and his family. Her life takes a turn when she meets Adam, a young student. It becomes more complicated and in this story she takes readers along with her on her adventures.

The book is an honest account of the author's life and her dreams to travel the world. The book is insightful and it captures the beauty of the Loire Valley. There are also some French words scattered here and there throughout the story. The story is about how Linda tries to adjust to the family and the difficulties she faces. The clash of personalities, the conflict, and the tension is another aspect in the author's life at the Chateau which she has captured very well.

The Loire Valley is the backdrop of the story. I liked the development of the characters; the author's writing is descriptive and elevates the scenic beauty of the place. It is a fast paced story that will keep readers interested till the very end.
100 People to Meet Before You Die
Travel to Exotic Cultures
Jackie Chase
2014 Silver Medal
335 Pages
Check current price
Non-Fiction - Travel
Reviewed by Karen Pirnot for Readers' Favorite

TRAVELER ALERT! Jackie Chase's latest travel book, 100 People to Meet Before You Die: Travel to Exotic Cultures, is a real winner for those considering traveling to lesser-known destinations. She takes the reader's imagination to twelve different locations in Central America, Africa, and the Far East. The pictures in this book are stunning! I wish some of them could have been full page photos as the detail is quite remarkable. The author has an eye for people, places, and context.

100 People to Meet Before You Die is written for the layperson and it is written from a human interest standpoint. Individuals, cultures, and religions are treated with the utmost respect and the attempted interactions (despite the language barriers) with individuals and families is touching. There is no doubt in the reader's mind that Jackie Chase has a vision of seeing the world in its rawest and most common condition. She is unafraid to risk dangers to herself in order to better understand the cultures of the world. The stories on interior African tribes was nothing short of heart-stopping. But, I personally loved the chapter on China as the author disclosed a great deal of herself in the chapter and, for me, that is a human interest bonus. The epilogue helps the reader define why travel might be mind-changing and the glossary of named pictures is a bonus to those wanting to flip back to favorite photo memories. Not being one to choose a travelogue book, I found myself fascinated with this one!
The Lullaby Illusion
A Journey of Awakening
Susan Joyce
2014 Gold Medal
358 Pages
Check current price
Non-Fiction - Travel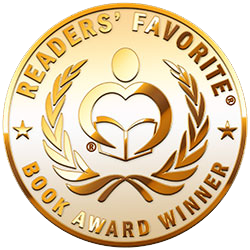 Reviewed by Mamta Madhavan for Readers' Favorite

The Lullaby Illusion: A Journey of Awakening by Susan Joyce is the story of an American woman and the situations she faced in her life while living in Europe and the Middle East. The story takes you to the time when Susan was living in Cyprus and how the coup affected normal life. She finds her life changing as a border refugee. Later she gets rescued from a boat in the Indian Ocean. Along with the story of her survival and resilience runs the story of her miscarriages and tragic still-birth. The setbacks see her reinventing herself as an artist.

The memoir is a compelling read. The military coup and getting trapped in the middle of a war, a failing marriage, and a suspicion that her husband is a spy give many dimensions to the theme. There is a lot of action and emotion happening in the story which makes it fast paced and exciting. Her travel descriptions lend color to the story. The book sees the transformation of the author from a housewife to that of a confident and determined woman. The dialogues are rich, the travel descriptions are detailed, adding to the visual appeal of the scenes. As extras, the history and humor make it a beautiful memoir.

I found the book inspiring, sad, beautiful, humorous and it will strike a chord within readers on many levels. It is a remarkable and truly inspiring story. Though her story is scary and dangerous in the beginning, it ends on an uplifting note. There are so many dimensions and levels to the author's experiences that make it an engaging read.
Contact Author -