Golfing Out Of Your Mind
Moving Beyond Swing Mechanics (Just Hit The Damn Ball ) - Volume 3
Dave Johnston
2017 Bronze Medal
121 Pages
Check current price
Non-Fiction - Sports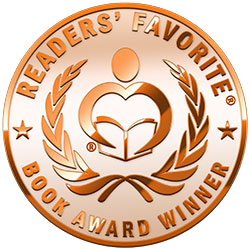 Reviewed by Stefan Vucak for Readers' Favorite

On the way to his usual Wednesday golf game, Jonathan meets Dave, who is gathering material for a book about playing golf. Dave offers to observe how Jonathan plays over nine holes, and the skeptical Jonathan plans to show this chair expert how a pro plays. He bogeys the first hole, the easiest hole on the course, which doesn't get him into a good mood for the next hole, where he makes a double bogey. Dave starts a discussion, analyzing Jonathan's shots, choice of clubs, and his expectations with each shot. He introduces Jonathan to the idea of evaluating each shot out of ten, rather than concentrating on making par, which automatically sets the player into a life or death mental framework. Jonathan thinks the idea is crazy.

On the third par 5 hole, Dave urges Jonathan to use the 5 wood instead of the driver. Jonathan has more control with the wood and the driver shot usually goes into the rough. Jonathan believes that distance is more important, but reluctantly uses the 5 wood and still shoots a good distance. Dave tells Jonathan to use the club he is most comfortable with rather than using a club he has problems with simply to try to achieve greater distance. Concentrate on consistency. Jonathan bogeys the hole, but he hit solid shots. As they progress through the remaining six holes, Dave gradually introduces new ideas for Jonathan to consider, slowly bringing the skeptic around. At end of nine holes, Jonathan makes 42, far better than he expected, and admits that Dave's observations and pointers really do make sense.

What can I say. Dave Johnston's Playing Out Of Your Mind: Moving Beyond Swing Mechanics is an astonishing book that every part-time golfer should read. I know it will help me with my game – provided I stick to Dave's tips. Instead of presenting his observations, conclusions and recommendations in a dry textbook style, by using a real event story, observing how Jonathan plays, immediately engages the reader in a way that educates and entertains. I sympathized with Jonathan, reflecting on my own golf play, nodding as I read the book, realizing I was caught in the same mental traps. Playing Out Of Your Mind: Moving Beyond Swing Mechanics is a brilliant analysis of golf play and the importance to approach every shot positively, banishing the negative demons.
Just Hit The Damn Ball!
How To Stop Thinking and Play Your Best Golf
Dave Johnston
2016 Finalist
137 Pages
Check current price
Non-Fiction - Sports
Reviewed by Eileen Johnson for Readers' Favorite

In Just Hit the Damn Ball!: How to Stop Thinking and Play Your Best Golf, Dave Johnston writes an instructional manual that flies in the face of "conventional golfing wisdom." Based on Neuro-Linguistic Programming (NLP), this book is much easier to understand than the concepts of NLP. Basically, Johnston's instructions are based on the assumption that every golfer has untapped natural ability -- and if you stop worrying about the things you are doing wrong, you can become a better golfer. The trick is to begin with the fundamentals -- know how to stand correctly, grip the club, and then swing it. After you have those three fundamental skills, you can then begin to concentrate on those things you are doing right. Reinforcing those habits and rituals when you hit a shot perfectly will encourage you to reproduce those actions instead of the actions that happen when you focus on a bad shot.

As a really average golfer, I found Just Hit the Damn Ball!: How to Stop Thinking and Play Your Best Golf by Dave Johnston very appealing. I have spent many hours on the golf course berating myself for every bad shot -- only to find that one bad shot typically leads to several more! The concept of keeping a journal of "good shots" and really dissecting what you did before and during those shots makes sense and seems almost too easy. I look forward to getting through those 30 days of improvement to see if the system really works!
Judo
Seven Steps to Black Belt, An Introductory Guide for Beginners
Rodolfo Tello
2016 Silver Medal
70 Pages
Check current price
Non-Fiction - Sports
Reviewed by Jack Magnus for Readers' Favorite

Judo: Seven Steps to Black Belt: An Introductory Guide for Beginners is a non-fiction sports education book written by Rodolfo Tello. The author is a Certified National Judo Coach as well as a black belt, and he's been a practitioner for over twenty years. He introduces the history of judo, in particular, and martial arts, in general, which began in ancient Japan. Jujitsu, which is considered a forerunner of judo, was practiced by samurai. While originally martial arts were practiced for use in actual combat, in the nineteenth century, martial arts began to be introduced as a sport and for self-defense. Jigaro Kano developed judo as a martial art that would use efficiency in the application of mental and physical energy to subdue an opponent. Tello describes the fundamentals of judo, including the forms of etiquette involved in the sport, the uniform, and what to expect in a judo class. He discusses the four major types of judo techniques and how one can improve their performance in this martial art through conditioning, mental preparedness, competitions, and the practice of kata. Finally, he describes the seven steps of advancement and the challenges a judo student faces at each step. Tello provides an extensive set of appendices which include a glossary of terms, references, and a list of recommended readings.

I've long been interested in learning a martial art, so Rodolfo Tello's non-fiction work, Judo: Seven Steps to Black Belt: An Introductory Guide for Beginners, seemed the perfect place to learn about judo, and it was. This book gives the reader an historical and philosophical perspective as well as an introduction to the physical mechanics of judo, which in retrospect seems an essential approach. Tello demystifies what goes on in a class, and I found myself more and more drawn into the idea of exploring this martial art more fully. While there are not many illustrations, Tello provides plenty of links for videos, which he explains will be a lot more useful than static photos, and they were. Rodolfo Tello's coverage of his subject is enthusiastic, knowledgeable, and well-presented, and I recommend Judo: Seven Steps to Black Belt: An Introductory Guide for Beginners most highly.
The Fighter Within
Everyone Has A Fight - Insights into the Minds and Souls of True Champions
Christopher Olech
2016 Gold Medal
224 Pages
Check current price
Non-Fiction - Sports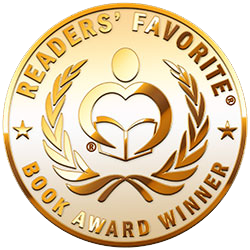 Reviewed by Cee-Jay Aurinko for Readers' Favorite

When it comes to the world of Mixed Martial Arts, I cannot envision anyone looking at a fighter who enters an octagon (cage) and not respecting that athlete who is about to engage with an opponent, not knowing if the match will result in a loss or a win. A world of knowledge regarding some of the most famous MMA fighters of our time awaits the reader who picks up Christopher Olech's novel The Fighter Within: Everyone Has A Fight. Christopher Olech has interviewed such MMA giants as Sean "The Muscle Shark" Sherk and Fedor Emelianenko. His novel aims to give readers a sense of what MMA is truly about, and also relates his own journey towards discovering the true meaning of martial arts and how it can be utilized in everyday life.

I will not go into detail about Olech's writing skill, because that is extraordinary in itself. Instead, I will delve into this novel's main subject (MMA) and what exactly Olech has done to give me a whole new perspective on the type of individual that I've always found myself intrigued about from a very young age: the fighter. Olech's own history, given to the reader before the eventual interviews, details his life before and after discovering the MMA world, making it relatively easy to envision him both as a fighter and as a human being, instead of just as a researcher relating some facts. Quite frankly, because of the wonderful insight his interviews have provided me with, I will never look at an MMA fighter the same way again. Olech makes MMA seem like it's more than sport.
Golf Made Easy!
A Backward Approach to Learning Golf... or Is It?
Jeffrey W. Kern
2014 Honorable Mention
70 Pages
Check current price
Non-Fiction - Sports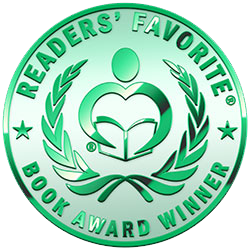 Reviewed by Jack Magnus for Readers' Favorite

Golf Made Easy! a Backward Approach to Learning Golf... or Is It? is an introductory reference for people considering taking up this sport. Author Jeffrey W. Kern starts the education process from the very beginning. He discusses the way courses are set up and the types of terrain a golfer will encounter in each one. Then he talks about golf clubs and any other equipment you may need. He shows how you can get started simply by borrowing a friend or neighbor's clubs and work towards getting the set best suited for you and your playing style later on. Kern then gives the reader clear and concise instructions for playing in every type of situation, as well as a series of exercises, practice drills, and warm-up sessions.

I've never played golf (except for the miniature variety as a child) and have always wondered about the sport. It's always appeared to be a sport that seemed inaccessible and required too much initial outlay. Golf Made Easy! helped me understand what getting into golfing actually entails and it did so in a way that was entertaining and informative. I love the many illustrations and tips for balancing balls, checking out the center of a club head, and even the benefits of getting a caddie. Jeffrey W. Kern's book won't make you into a good golfer if you don't put in the effort, but, if you do make the effort and follow the advice he gives in this deceptively slim volume, you've got the tools necessary to play a good game of golf.
Home Sweet Hardwood
A Title IX Trailblazer Breaks Barriers Through Basketball
Pat McKinzie-Lechault
2014 Honorable Mention
206 Pages
Check current price
Non-Fiction - Sports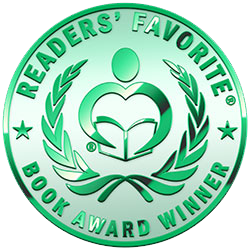 Reviewed by Bil Howard for Readers' Favorite

Battling to make women's basketball what it has become today was not an easy journey and Pat McKinzie's story, Home Sweet Hardwood: A Title IX Trailblazer Breaks Barriers Through Basketball, shows exactly how difficult it was. From early in life, Pat was more comfortable running, jumping, throwing, and shooting, than she was playing with dolls and easy-bake ovens. In a time when there were both racial tensions and struggles with gender roles, Pat continued to fight for the game that she loved. After the passage of Title IX, which was the beginning of equalizing sports programs for women, Pat got her chance to move forward, doing what she loved. She was the first female athletic scholarship in Illinois and built upon that victory, though many challenges still lay in her path. Without faltering, Pat continued to pursue her dream and was one of the inaugural draftees in the Women's professional basketball league. Her resilience and determination have been an inspiration to countless people through the years.

It is impossible to be anything but inspired by Pat McKinzie's account of her battle as a pioneer of women's basketball. Home Sweet Hardwood is an interesting, informative, and enlightening story. Observing the courage and determination with which Pat pursued her dream goes beyond gender and racial lines to reach a much deeper place within us all. This is a profound story of the strength of the human spirit in the face of extreme challenges. Inspiring, illuminating and awesome; Home Sweet Hardwood is certain to have a profound impact, not only on women of all ages, but upon anyone who has ever aspired to overcome all odds for something or someone that they love.
Ole!
Capturing the Passion of Bullfighters and Aficionados in the 21st Century
Hal Marcovitz (editor)
2014 Bronze Medal
Kindle Edition
Check current price
Non-Fiction - Sports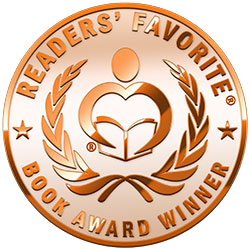 Reviewed by Mary C. Blowers for Readers' Favorite

Ole'! Capturing the Passion of Bullfighters and Aficionados in the 21st Century is a fascinating look at the history and development of the art and skill of bullfighting. But rather than just a how-to book, Ole'! is filled with photos, drawings, and paintings of bullfighting in action, portraits of the greats, and advertisement posters. Bullfighting is best known as a sport in Spain, but is also done in Mexico and South America. Hal Marcovitz, the editor of Ole'!, has compiled stories of bullfighters and how they became famous, and stories of fans and how they "caught the bug" or were "bitten by the worm" of appreciation (and in some cases obsession) over bullfighting. Bullfighting is a very dangerous sport and photos are even shown of toreadors being gored and tossed in the air. Something interesting I learned was that one cannot eat a meal before taking on a bull, since if they were gored in their digestive tract and it was not empty, toxic wastes would get into their blood stream, worsening the chances of a fatal infection.

Hemingway set four of his novels in Spain and involved bullfighting in their plots. Many people think they can read his work and then see a bullfight and understand it better. In fact, Marcovitz states it is better to reverse this order. If I am ever in Mexico or Spain, I will try to see a bullfight, even though I will likely be distraught at the sight of the death of the bull, or even more so in the event of an injury to the bullfighter. Ole'! is very interesting to read, although something about the font made reading difficult. It is easy to pick up and read just one of the more than 60 segments and learn something about this novel sport, and maybe about yourself.
The Art Of Pitching
Denny McLain
2014 Silver Medal
94 Pages
Check current price
Non-Fiction - Sports
Reviewed by Anne Boling for Readers' Favorite

Denny McLain, author of The Art of Pitching, played for the Detroit Tigers. In the introduction, Denny McLain offers some excellent advice for those who want to be Major League pitchers. "First always think about an education. In today's game they want smart guys, guys that can comprehend and guys who want it badly. First and always think education." The author addresses Tips and Applications: "Listen and Pay Attention." In this section he recommends "breaking everything down, one movement at a time." There are also photographs of the different types of pitches. In the first chapter, the author stresses control. He states that you learn control by practice and that a pitcher should always throw full strength. A pitcher must also take care of their arm and the way to do that is to warm up.

The Art of Pitching is an excellent resource for coaches, parents, athletes and young athletes. There is a vast amount of advice and knowledge in this tiny book of a mere 81 pages. The book discusses the hitter, the extra pitch, playing the game, exercise, equipment and talent. Most young men enjoy playing ball. While not all will make it to the Major Leagues, they will still benefit from The Art of Pitching. The photographs and illustrations are a great addition to this book. Author Denny McLain, two-time winner of the Cy Young Award and MVP with the Detroit Tigers, shares his experience and knowledge on how to be a better pitcher.
King of Clubs
The Great Golf Marathon of 1938
Jim Ducibella
2013 Bronze Medal
168 Pages
Check current price
Non-Fiction - Sports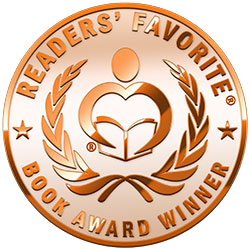 Reviewed by Deepak Menon for Readers' Favorite

This factual story begins with a joint investment in a large piece of barren land by two stockbroker friends, and an early unsolicited large offer for the land. One of the friends Fred Tuerk urges sale, but the other, James Smith "Smitty" Ferebee, declines. The author reveals Ferebee's background revealing the basis of the emotional connection that Ferenbee has to the property. At this point we get to know more about Ferebee. Incredibly active with tremendous endurance, he used to routinely swim 4 1/2 miles through the sea with his father, take a 10 minute break and swim right back another 4 1/2 miles. One day, after a party at the local Golf Club which finished in the early hours of the morning, Ferebee proceeded to play an incredible 90 holes of golf at a stretch by the afternoon. Later, while Ferebee is surrounded by admirers, Tuerk challenges him to play an impossible number of rounds of golf in a short time, with their rights to their property at stake. Ferebee accepts, the bet is placed and, incredibly, Ferebee wins.

The author shows his great passion and his astounding and voluminous research. In this turbulent post recession period of American history, the story reveals eye opening background descriptions of people and places. Ferebee and Tuerk continue, with their friendship and betting, leading up to one of the greatest feats of endurance in the modern era, when Ferebee takes up the challenge to play 601 holes of golf in 8 cities in 4 Days! Anyone who has played 18 rounds of golf at a stretch in midsummer heat knows that it is impossible, but then 'Smitty' was different! The story leading to the 601 hole golf marathon, to my mind, is a great and inspiring tale of human endurance. I see a glowing row of 5 stars while ranking this.
The Walk-On
Inside Northwestern's Rise from Cellar Dweller to Big Ten Champ
Matt Stewart
2012 Gold Medal
290 Pages
Check current price
Non-Fiction - Sports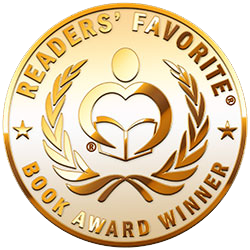 Reviewed by Anne Boling for Readers' Favorite

I must begin the review of "The Walk-On: Inside Northwestern'S Rise From Cellar Dweller to Big Ten Champ" by Matt Stewartby admitting that I do not know a lot about football. However, this book is about much more than football. My first step was to discover the meaning of the walk-on, which I found in the introduction by Gary Barnett. A walk-on is a football player who has not been recruited or offered a scholarship by the school. Few walk-ons last; it is a lot of hard work and it is time consuming. Matt Stewart was a walk-on that persevered. In high school Matt lacked self-confidence, especially in his ability as an athlete. After reading an article about a football player who "never lost faith in his abilities" Matt had a renewed sense of self-worth and threw everything into football. The difference in his attitude showed during high school football training and college. Matt gives much credit to Coach Gary Barnett for building the self-confidence of the team, the school, and the individuals.

Matt spares little in this book: homesickness, preconceived judgments, pushing himself even when other teammates advised him to slow down, the foul language of many of the players, sex, and booze. In this book Matt is brutally honest about life as a college football player. He shares the highs and lows of the games at Northwestern. Reading between the lines leads to the real story of "The Walk-On", a story of how football, Coach Barnett and the team build character. I have always heard that the team is only as good as the coach and this book to some degree demonstrates that. Though Matt Stewart did not write this book seeking praise, I think he deserves it. He could have given up but he didn't. What he learned from Coach Barnett followed him the rest of his life. Stewart clearly demonstrates that sports can and does influence the character of its players. If long ago Stewart had not read the article about the football player who refused to lose faith in his own abilities, would Stewart have had what it takes to be the man he is today? Thankfully we will never know.
Contact Author -