Two Years of Wonder
A Memoir
Ted Neill
2019 Silver Medal
266 Pages
Check current price
Non-Fiction - Social Issues
Reviewed by Vernita Naylor for Readers' Favorite

To live in this environment today, you must pray because every day there is so much tragedy and abuse infiltrating our world, regardless if you are an elderly person, woman, or child. Two Years of Wonder: A Memoir by Ted Neill will take you on an emotional roller coaster ride of what led the author to one day decide that life wasn't worth living anymore by slitting his wrists. As the reader, you will see through the eyes of children - from Oliver, Ivy, Harmony, Mariam, Tabitha, Sofia, and Nea, amongst others - as Ted tells their story and of what he saw during his time working in Kenya for CARE and World Vision International. You will read stories of the despair, survival, sickness and living in a community ravaged by HIV/AIDS. Ted donates his proceeds to all of the Kenyan children featured in the book, as well as organizations that support these causes in Kenya.

This book was really a page-turner yet it was disheartening to see and feel the despair that these children and their families experienced in their daily lives. No one should have to live like this. I can see how mentally overwhelming this was for Ted, an experience that caused his mental psyche to be tested and eventually crack under the pressure and despair that he felt in witnessing the lives of these children and the smell of death on a daily basis. Ted has provided information on some organizations that can use your help as well. As an added bonus he provides a Where Are They Now update in the lives of the featured children that you will enjoy reading about. It's unfortunate that Ted had to consider suicide to ease his pain but at least the story of Kenya, a community of HIV/AIDS and a glimmer of hope is being told and shared.
Hummingbird in Underworld
Teaching in a Men's Prison, A Memoir
Deborah Tobola
2019 Bronze Medal
256 Pages
Check current price
Non-Fiction - Social Issues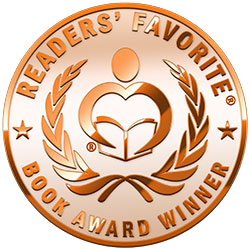 Reviewed by Christian Sia for Readers' Favorite

Hummingbird in Underworld: Teaching in a Men's Prison, A Memoir by Deborah Tobola is a book about making a difference and the power of passion. It is 2000 and Deborah is forty-five when she lands her dream job to run Arts in Corrections (the Fine Arts Program at the California Men's Colony in San Luis Obispo). It's the place of her birth and what Oprah had proclaimed to be "the happiest city in America." It is the same prison her father had worked in when he attended Cal Poly. As she sets about her work, she quickly discovers that the prison has remained stuck in the past; no contact with the outside except via telephone, and then there is the drama, the cliques, and the inhumanity of some officers who don't think prisoners deserve programs. Crime can exist in the very heart of prison and it can be a very dangerous place, especially for a woman. Follow her story as she connects with inmates and works hard to help them find their voices. Can she break ground for them with the innumerable challenges and obstacles, especially from unkind officials?

This is a fascinating story that begins with background information about the author's family, the love between her mother and father and how they met. But Deborah doesn't dwell much on the family drama. She immediately takes readers to the heart of her story, a story filled with lessons. First, she offers a powerful image of what prison life looks and feels like, allowing readers to gauge the dynamics that define it. Second, she explores relationships between prisoners and other prisoners, and prisoners with prison officials. Third, she describes a difficult yet fulfilling journey in helping prisoners connect more with themselves through art. The writing is gorgeous and the voice strong and engaging. It is interesting to have a glimpse of men's prison life through the eyes of a woman. Hummingbird in Underworld: Teaching in a Men's Prison, A Memoir is the story of one woman's faith in others and how that faith brought out the best in some of them. It is interesting to discover the hidden beauty in characters who, apparently, are criminals.
With Justice for Some
Politically Charged Criminal Trials of the Early 20th Century That Helped Shape Today's America
Lise Pearlman
2019 Honorable Mention
446 Pages
Check current price
Non-Fiction - Social Issues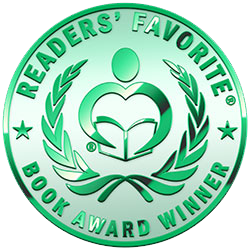 Reviewed by Ken Stark for Readers' Favorite

With Justice For Some: Politically Charged Criminal Trials of the Early 20th Century That Helped Shape Today's America by Lise Pearlman is an in-depth look at thirteen of the most socially relevant criminal trials of the early 1900s. Some of them were media events, some were landmark cases, and some are all but buried under the dust of time, but each one sent ripples through a US justice system rife with corruption, bias and political maneuvering. No one could have known at the time that these trials were only the opening scenes in a drama that would still be playing out a century later as good people continue to fight for justice for all instead of justice for some.

With Justice For Some is a fascinating read. Where another author might have provided a dry, impersonal history lesson, Lise Pearlman puts us in that time and place with the dexterity of a master storyteller, describing all of the social and racial tensions of the time and letting us peek behind the curtain to see the machinations of politicians, media and power brokers trying to swing public outrage one way or the other. And I particularly enjoyed how Pearlman linked certain aspects of the trials together, weaving them more into a tale of a country coming of age than just a series of individual case studies. With Justice For Some shows how far we've come, but considering the strikingly familiar political rantings, media circuses and endless sources of false information and hate speech we have today, it also shows that maybe we haven't come quite as far as we think.
Twitter Surviving Change
Rules, Retweets, Responsibilities
Kurt Seapoint
2019 Finalist
Kindle Edition
Check current price
Non-Fiction - Social Issues
Reviewed by K.C. Finn for Readers' Favorite

Twitter: Surviving Change is a non-fiction book about social media, its impact, and consequences, penned by author Kurt Seapoint. Part handbook, part social commentary, this guide to all things Twitter provides readers with essential information on the underlying process of Twitter which has seen many users face severe reductions in their visibility and interactions. Sections on shadow-banning, bot purges and Section 230 are engineered to help everyday users, particularly those in writing and publishing, increase their visibility and find out if they have been caught by a glitch preventing them from using the platform to its full extent.

At only a hundred pages, this guide really packs a lot into a comprehensive chapter by chapter approach to the minefield that is Twitter today. Following some very recent changes, author Kurt Seapoint puts together an extensive wealth of research in an easy to understand format, allowing everyday social media users to understand what's going on among the algorithms, and how that might directly affect their own accounts. I learned a lot from the straight-talking narrative and jargon-busting language, which made everything really easy to follow and helped me to understand how the seller's market had changed so dramatically over time. I particularly liked the section on shadow-banning, a concept I didn't even know existed, for its frank honesty and well-researched evidence. Overall, Twitter: Surviving Change will prove a worthy guide for any seller looking to reignite their Twitter power in the new age of the platform.
My Firefly
Maggie Kirton
2018 Gold Medal
278 Pages
Check current price
Non-Fiction - Social Issues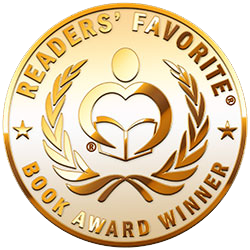 Reviewed by Divine Zape for Readers' Favorite

My Firefly by Maggie Kirton is a gritty narrative that explores one young woman's journey through a series of abuse by her family, especially her father — physical, emotional, and sexual - told from the perspective of the house the protagonist lived in. The first sentences of the prologue are intriguing and they compel the reader to ask pertinent questions: "Fiction? Perhaps. I really can't be all that sure. I've been rather numbed to reality over the years." From the very first page of the narrative, the reader is introduced to the violence, the meanness of the father who takes every opportunity to abuse her in unimaginable ways. Readers will understand the effects of the abuse in the life of the child as she grows older. Can she ever overcome the pain? Can the emotional and psychological wounds heal? How about her self-image? How about her sexual health? These are questions that readers need to find answers to themselves.

This book isn't an amateurish kind of work. It is clean, mellifluous and evocative in style. It's one of the best indictments of child abuse perpetrators I have read in years, a story told in a brutally honest tone, unalloyed when it comes to capturing graphic images. Told by the house, it is a powerful reminder to readers who notice instances of child abuse and stay quiet. One can imagine the courage it took to write this book, but it is a gem of rare beauty, a work that speaks the truth about an evil to which many young boys and girls are subjected. My Firefly is an emotionally charged, compelling memoir of abuse that will bring tears to the eyes of readers while allowing them to connect with the solitude of the abused, their pain, and their deepest fears. Maggie Kirton writes about a sensitive issue with brilliance and rare honesty, and it is no wonder — given the mature language — that the book is addressed to mature readers, and especially those who are silent in the face of crimes committed against children. A book that explores the psychology of a monster in the name of a father.

Redlined
A Memoir of Race, Change, and Fractured Community in 1960s Chicago
Linda Gartz
2018 Silver Medal
256 Pages
Check current price
Non-Fiction - Social Issues
Reviewed by Justine Reyes for Readers' Favorite

Redlined: A Memoir of Race, Change, and Fractured Community in 1960s Chicago by Linda Gartz was inspired by the true events of Chicago around the time of the Civil Rights Movement and by family memorabilia she stumbled upon after the deaths of her parents. Redlined follows two main points: the Gartz family's life and the black and white Americans who were affected by an ever-evolving American society. Gartz highlights the injustice of redlining and how it undermined American citizens and created the urban myth that if a black person moved into a white neighborhood it would become a slum. But really it was the landlords who couldn't be bothered with the upkeep, and why should they when redlining caused property values to go down. Sick and tired of losing their livelihoods, white American often fled from integrated neighborhoods. But Lillian and Fred Gartz were different; they decided to stay.

One of the best qualities of Gartz's writing is that she doesn't try to hide the fact that her parents weren't perfect, and in a book like Redlined every detail counts because the fact is knowledge begins with ignorance. I didn't just love reading this memoir, I appreciated it. Living in America in 2018 is wild; people often compare it to living in the 1960s and I understand why. Redlined is a beacon of enlightenment in our current American society. I finished Gartz's memoir feeling educated and hopeful. I encourage others to read Redlined because it is a reminder that America is a country that only ever thrived on change and progression, not oppression.

Uniquely Dangerous
Carreen Maloney
2018 Bronze Medal
420 Pages
Check current price
Non-Fiction - Social Issues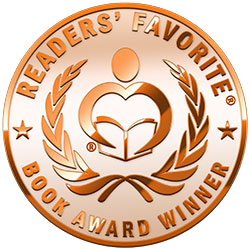 Reviewed by Jack Magnus for Readers' Favorite

Uniquely Dangerous: A True Story is a nonfiction book written by Carreen Maloney. On April 14, 2010, Douglas Spink woke to the commotion raised by a 19-member strong SWAT team as they pounded on the door of his small cabin. His Reese Hill location should have been impregnable, and he was quite careful in timing the rare occasions when he went out to get provisions for himself, his dogs and his horses. Doug, who had been a successful tech entrepreneur and stud farm owner, was on probation for having participated as a mule in a drug smuggling ring. His Reese Hill property, a remote 22-acre spread, was tucked away in Northern Washington, just a few miles from the Canadian border. When he opened the door, he found thirty law enforcement officers waiting for him. Some were from the US Probation Department; others the FBI and US Marshals Service, still others were local: the Whatcom County Sheriff's Office and the Whatcom Humane Society. Maloney first learned of Doug Spink's arrest through text messages she had received from the Whatcom Humane Society, where she was well-known as a volunteer writer for their animal rescue efforts. She had been advised that a number of animals had been taken from a "bestiality farm." Maloney had no idea what those texts actually meant. Were those animals being tortured? Were they sex slaves? As someone who loved animals, she couldn't help but worry; as a reporter, she wanted to learn more.

I'm also an animal lover and am privileged to have two wonderful dogs as animal companions. And while I've encountered some poorly reported articles online about drunks attacking their neighbors' dogs, I knew next to nothing about zoophilia, and those people whose sexual attraction is to animals. Uniquely Dangerous: A True Story was enlightening, disturbing and ultimately thought-provoking. Her dedication to "the animals who are killed by humans when their secret lives with zoos are discovered" resonated quite strongly with me. Maloney's story flows swiftly and fluently. Her writing kept me enthralled as she handled the thorny issues surrounding the taboo of zoophilia and the irrational, culturally ingrained responses of society.

Maloney addresses zoophilia in a compassionate and professional way, sharing interviews with other zoos as well as those details Doug Spink disclosed during their interviews. Like her, I was infinitely saddened when Doug's dogs all seemed destined to first be separated from him and then killed, and had trouble understanding how the anger and ignorance expressed toward Spink even reached out to Maloney for her role in interviewing the man. Yes, zoophilia is something most people are totally ignorant about and taboos about it are strongly etched into our culture, despite the mythological traditions and the continuing popularity of the story, Beauty and the Beast. Whatever one's feeling about zoophilia, Doug Spink's story is a cautionary tale that shows all too clearly how easily one can lose one's constitutional protections once one has crossed over that all-too-illusory line. I began reading this book filled with preconceived and sensationalistic notions about people who had sexual relations with animals and finished having learned more about what it is to be human. Uniquely Dangerous is most highly recommended.

You Can't Buy Love Like That
Growing Up Gay in the Sixties
Carol E. Anderson
2018 Honorable Mention
200 Pages
Check current price
Non-Fiction - Social Issues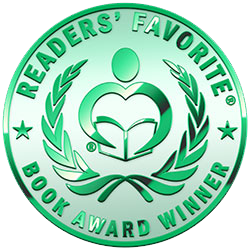 Reviewed by Viga Boland for Readers' Favorite

In her sensitive and poignant memoir, You Can't Buy Love Like That: Growing Up Gay in the Sixties, Carol E. Anderson bares her heart and soul to readers so beautifully and intelligently that even if you aren't gay and weren't born into a Fundamentalist Christian family in the sixties, you will be deeply moved. The reason you will be moved is because of the basic truths Anderson explores about the social, cultural and religious issues faced by so many of us, regardless of where we live or how we were raised.

What human being, regardless of what struggle with their faith they may have been facing, who has dared to question the teachings of their family's religion, hasn't at some point felt, as Anderson did when she recognized her gayness, that "To agree with the church was to defy my soul. To trust myself was to let go of the only God I knew. Either choice was a bad one." In trying to be what her family and church deemed acceptable i.e. a "normal" female who would love and marry a male, she felt she was fighting a battle she couldn't win: "The Church was Goliath, and I had no David within me." Anderson tried more than once to have a regular, loving relationship with men, even coming close to marriage. But she could never feel with a man what she felt with a woman i.e. an "emotional intimacy". After finally finding and identifying with a group of women who weren't raised in a similarly strict, religious environment, she began to accept that what she felt wasn't so abnormal or unusual after all. But still, it took years to share how she felt with her family. Sadly, by the time she did, her wonderful father had passed away, but fortunately for Anderson, her mother, who had always been a pillar of strength, took the news surprisingly well and by doing so showed Carol a love that money can't buy.

Readers will find themselves identifying with the author on various levels, not just that of religion or sexual orientation. When Anderson tells us how much her father loved her and appreciated her "kindness, compassion and determination", she speaks for every person when she states: "I want you to love me for who I really am, not for who you want me to be." Is this not what human beings all over would want from their family, friends and associates? Wouldn't the world be a much better place if we all loved each other for who we are and not for who others want us to be? How much easier it would be to get along, communicate with and love each other. Sadly, that isn't how human beings, conditioned by generations of religious, cultural and social teachings and expectations, interact. And hence, as Anderson rightly concludes: "Rather than listening to the voice within, people courted the voices outside of themselves, and in doing so lost touch with what most families claimed to be the most important thing: a sense of love and belonging." You Can't Buy Love Like That: Growing Up Gay in the Sixties by Carol E. Anderson is a brilliant book that deserves your attention. Readers will be enriched by reading it.
On Hearing of My Mother's Death Six Years After It Happened
A Daughter's Memoir of Mental Illness
Lori Schafer
2018 Finalist
174 Pages
Check current price
Non-Fiction - Social Issues
Reviewed by Lucinda E Clarke for Readers' Favorite

On Learning of My Mother's Death Six Years After It Happened by Lori L Schafer is the true and heartfelt account of what it was like to grow up with a mother who, although in the early years was an average, stable parent, steadily descends into madness. Not written in chronological order, each chapter highlights an episode illustrating ways in which the author's mother behaved irrationally, from believing her dead father was hiding in the ceiling, to spying on her ex-husband and his mother from a cupboard after she'd entered their house illegally. These outlandish episodes escalate to the extent that the author feared for her own life, and her mother often threatened her. Schafer shares with us the humiliation of living as a teenager, laughed at by her school friends when her mother sat outside the classroom for every lesson after dying her hair bright green. Lori Schafer was known as the daughter of Judy Green-Hair. A few friends did stand by her and she acknowledges their help in finally enabling her to escape. Bravely she waited until after graduation and drove to the next state, but she was always fearful that her mother would find her and drag her back.

I chose to read this book as I thought I could connect with the author and I did. I hope other readers will understand why it is not easy to run away from the only home you have, however terrible it might be. As it's explained so well in this book, we are conditioned from birth to love, obey, respect and believe our parents. When they start acting in ways that don't make sense, the confusion is enormous. It was only much later that Schafer questioned her mother's sanity and attempted to put a name to it. I would like to recommend that this book be on the prescribed reading list in schools as there are thousands, maybe millions (myself included) who live in constant bewilderment, fear, and desperation, whose mothers are unpredictable and even dangerous. A well deserved 5 stars.
Undeterred
KKK Target, KKK Witness
Tracey Brame
2017 Gold Medal
374 Pages
Check current price
Non-Fiction - Social Issues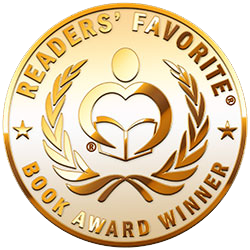 Reviewed by Tracy Slowiak for Readers' Favorite

In a riveting and extremely compelling memoir by author Tracey Brame, Undeterred: KKK Target, KKK Witness, readers will find a story that will grip them completely from the very first pages and won't let them go all the way until the very end! Follow author Brame's story as she details her very sad and terrible experiences with racism, first as a young female cadet at the prestigious United States Military Academy at West Point, and then as an up and coming young professional in her home state of Indiana. She was first viciously physically attacked by another cadet after she expressed an interest in entering politics, after which she suffered from a rare and difficult form of dissociative amnesia, preventing her from remembering the attack, as well as post traumatic stress disorder. After her time in the military, she was harassed and targeted by the KKK after wanting to enter the political field in Indiana. This woman's story is one that you will find horrifying on many levels, but at every turn, you will hope that Tracey Brame succeeds. Will she prevail? Read this wonderful memoir to find out.

I so enjoyed Undeterred. I found that author Tracey Brame did a fantastic job in writing her difficult true life story with realism and emotion, enough to truly engage her readers and make them care about her situation. If that isn't a hallmark of a great author, I'm not sure what is. This book is one that will keep you up late into the night reading, so I advise that you read it on a day when you can get up late the next day! The only other piece of advice I have to give to readers is to be sure you read this book, and sooner rather than later!
Contact Author -