Undeterred
KKK Target, KKK Witness
Tracey Brame
2017 Gold Medal
374 Pages
Check current price
Non-Fiction - Social Issues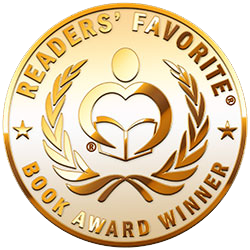 Tracey Brame took an oath to serve the nation at the United States Military Academy. During her stay, Brame subsequently suffered post-traumatic stress disorder. She kept charging through her West Point duties oblivious of her condition. After serving her commission time, Brame took a job in her home state of Indiana where she expressed an interest in entering politics. The Ku Klux Klan, who did not want an educated African American woman to run for an Indiana office, targeted Brame for continued organized crime and harassment. She moved from Bloomington to Indianapolis, but the KKK pursuit -ordered by two grand dragons, a father/son duo - continued.
Get ready for a gripping memoir of one woman's perseverance over adversity.
Live to Tell
A Suicide Survivor's Struggle with Depression and Anxiety
Ben Schwipps,Shelia Merkel
2017 Silver Medal
173 Pages
Check current price
Non-Fiction - Social Issues
Did you ever wonder why someone would commit suicide? Have you been touched by a suicide in some manner? Did you ever wonder how everyone missed all the warning signs?

Only a person that has lived though this harrowing event can explain why they did it. Suicide is not logical and difficult to understand. It is a hush, hush topic that no one feels comfortable talking about. Very few people live through a serious suicide attempt and can actually talk about it or want to share the darkest moment of their life.

Ben is different. He had the courage to write and share his story to the world within three months of his attempt to take his life. Within the pages, you will find out why Ben took deliberate action to end his life by pulling the trigger in his living room after making a phone call.

This book breaks all the rules and the social stigma around depression and suicide and will give you an inside personal view on what it is like to battle depression and anxiety. We will talk about it candidly in a way that is easy to understand. We will have to warn you that some parts of the book are disturbing. It reads like a fiction novel, but the story is 100% true, raw, and very personal.

Ben was the happy-go-lucky, normal guy to the outside world, but inside he was a broken man teetering on the edge of the precipice.He pulled the trigger. He regretted it. He died. He was revived. He died again. He was revived the second time.

After the attempt, when he awoke in the hospital, he recalled a burning desire to make things right again. This book is Ben's attempt to make things right. He wants to help people who are struggling, who are at the breaking point.

This amazing story will give you a new perspective or may even change your life.

- You will have a greater insight into depression and you will be better able to help someone who is struggling with this disease.

- You will gain more compassion and understanding for people who are struggling, not just with depression, but with other life struggles.

- You will be more confident to intervene and take action if you know someone who is threatening suicide or is heading down the rabbit hole.

- You will develop a greater awareness of the evil twins, "depression sand anxiety."

If you are a depressed individual, you may see yourself in the story and you will know that you are not alone in your fight. Ben's story will help you to see what others do not understand. Consider Ben to be your friend and supporter. He will share all of his thoughts and insights.

For anyone battling depression and even negative thoughts, healing and recovery is not an overnight process. We are not alone in this world for a reason, although for someone who is battling depression, it can feel like you are alone in your fight.

When someone gets so low, it is hard for them to get up by themselves, so you will need to be there, if possible, and extend that helping hand. This book will also provide some valuable tips on how to talk to someone who may be suicidal.

Take action today by downloading this book. There is no doubt that you will benefit by reading a personal account of Ben's story. Enjoy this read and then take action to reach out and help someone who may be struggling. You never know who is hurting inside and who is at the end of their rope... literally.

Scroll to the top of the page and click the "Buy Now" button.
Road Map to Power
Syed Arshad Husain,A. Darius Husain
2017 Bronze Medal
186 Pages
Check current price
Non-Fiction - Social Issues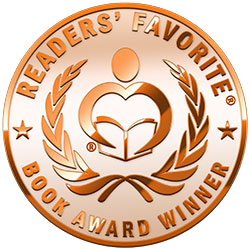 What is the true source of authentic power? Offering a detour from the dead end of this "buy more, be more" culture, the authors demonstrate why the traditional routes to power are accessible only for an elite few. Wrapping warm, profound stories of empowerment around an extensive body of research, Road Map to Power is your guide to a life of dignity, satisfaction, and happiness--and a guide to raising resilient children..
Of Black Servitude Without Slavery
The Unspoken Politics Of The English Language
Agwu Ukiwe Okali
2017 Honorable Mention
236 Pages
Check current price
Non-Fiction - Social Issues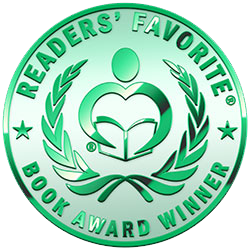 The importance and influence of the English language in modern life cannot be gainsaid. Not only is there a large and growing number of people who communicate in it - about one quarter of the world's population by some estimates - but it is by far the world's favorite second language, that is, the language more people are likely to speak than any other in addition to their own native tongues. Indeed, one of the enduring realities of modern life is the dominance of English as the language of communication across cultures. As goes Anglophone culture, so goes the world. With the acquisition of English, one also acquires not just the words and expressions, but, most critically, the system of thought and mindset associated with the language. Therein lies the crux of the matter: the unfortunate implications of this global dominance of the English language for the black race, and which implications form the subject of this book. Everyone knows that in English bad things are "black" and "black" things are not good (e.g. black spot, black day and blackmail). By the same token, good things are "white" and "white" things are not bad (white knight, white magic, white lie). The unfortunate, and dangerous, thing is that this categorization is not only widespread throughout the language, but is systemic and systematically applied. This "blackness of bad/badness of black" concept, together with its accompanying mindset, and the consequences which flow from it for both black and white people, and for humanity at large, is the focus of this book. Of Black Servitude Without Slavery: The Unspoken Politics of The English Language avers that this "blackness of bad/badness of black" mindset, unavoidably imported into the realm of race relations, creates a situation in which black people effectively are held in perpetual psychological servitude, and the white person, independent of himself or herself, is imbued from childhood with a mindset of negativity towards "black" things, thus, wittingly or otherwise, negating the notion of equality of the races, which mindset he or she actually has to work hard to overcome. In substantiation of this averment, the author undertakes an exposition of the role and impact of the "blackness of bad" mindset in the daily lives of both black and white people, and ultimately of society-at-large. Among the contexts in which the subject is analyzed are those of race relations, the black image and black self-esteem, Western aesthetics, including the idea of beauty, constitutional law,and the administration and enforcement of criminal justice. The author, after thus exploring the broad ramifications for society of this essentially systemic defamation of the black race embodied in the "blackness of bad/badness of black, etc." terminology, with accompanying mindset, goes on to proffer a unique and effective solution, together with an implementing campaign, to remedy this situation as an urgent imperative of our time. Of Black Servitude Without Slavery: The Unspoken Politics of The English Language is a book of wide-ranging coverage that would engage anyone involved or interested in issues of philosophy, politics, linguistics, human rights, race relations, law, social justice and equity, and, for that matter, social behavior.
Jamarr's Promise
A True Story of Corruption, Courage, and Child Welfare
Kristin I Morris, Ph. D, Joseph J Zielinski
2017 Finalist
162 Pages
Check current price
Non-Fiction - Social Issues
Jamarr's Promise is the shocking true story of Kristin I. Morris' fight to protect a nine-year-old child, Jamarr Cruz, that ended in his tragic death and New Jersey's Division of Youth and Family Services (DYFS)'s denial of its responsibility in the case.
As a caseworker for DYFS, Kristin helped many children and families; it was her life's passion. Nine-year-old Jamarr was living with his grandparents after his mother's boyfriend, Vincent Williams, beat him repeatedly. Jamarr told Kristin it was not safe for him to return home. Kristin urgently tried to keep Jamarr safe with his grandparents, but was told by superiors that Latino children are kept in the home at all costs. This time, the cost was Jamarr Cruz's life. In 2009 after Jamaar's return to Omayra Cruz and Vincent Williams, Vincent beat Jamarr to death. Not only did Kristin's superiors at the DYFS block her efforts to help Jamarr, but when he was killed, they blamed Kristin for his death.
Jamarr's Promise is a call to end corrupt loyalties in New Jersey's DYFS. It is a call to protect children from Jamarr's fate. It is a call for justice for Kristin Morris, who did the right thing and was punished unjustly for it.
You Are What You Tweet
Harness the Power of Twitter to Create a Happier, Healthier Life
Germany Kent
2015 Gold Medal
300 Pages
Check current price
Non-Fiction - Social Issues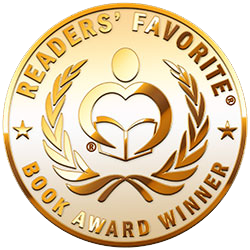 Wouldn't it be wonderful if you could gain a large following of like-minded people in just a few minutes a day? Author Germany Kent, a top social media influencer, offers valuable tips and simple ways to maximize your social media profile and connect with like-minded people around the world. YOU ARE WHAT YOU TWEET is a cheerfully optimistic book filled with humor and strategies that will help you become Twitter-savvy. This inspiring book serves as far more than a guide to finding your niche on Twitter. It also gives you the tools you need to master this remarkable communication tool and connect with intriguing people. Consider this your guiding light to using Twitter in ways you never knew were possible. After reading and applying tips from this book, you will be on your way to connecting with your inner self, improving your social and personal relationships and making your dreams come true, both online and off-line. You will discover: • The Twitter Golden Rule: Tweet others how you want to be Tweeted. • How to understand and manage your social media profile and mindset. • Strategies for making genuine connections with like-minded people. • Tips on building your personal brand and growing your audience and fan base. • Advice on using Twitter to identify your purpose and passion and inspire others. • How Twitter creates a timeline that represents who you are. • MAJOR opportunities for growth in your life when you use Twitter regularly. This inspiring, encouraging book will teach you how adapting a new mindset and using positivity can propel you to becoming influential on social media and greatly enhance your own life. This book will equip you with the tools you need to be highly successful on Twitter while you are in the process of finding yourself — in 140 characters or less!

Homeless Hero
Understanding the Soul of Home
Mike Tapscott
2015 Silver Medal
282 Pages
Check current price
Non-Fiction - Social Issues
Grand Prize Winner of the 2014 Great Southwest Book Festival and Silver Medal Winner of the 2014 Global Ebook Awards - Homeless Hero: Understanding the Soul of Home considers the human mission to know the soul and navigate life experiences. Tapscott's book explores humanity in a way that is vibrantly vivid and personally accessible to the reader. Many questions that we have probably asked ourselves at one time or another are addressed: what is homelessness, why does it exist, are they just on drugs, how do I help, when is helping really enabling, and why does it bother me so much in the first place? Here is a compilation of experiences from Tapscott's experimental journey into life on the streets, his own volunteer work, and his fascinating interviews with individuals utilizing and individuals working for the social service system. Homeless Hero is a case study, an experiment, an adventure, and a multi-layered examination of American society that seeks to help you expand your understanding of homelessness and more importantly your own humanity.
Small Moments
A Child's Memories of the Civil Rights Movement
Mary M. Barrow
2015 Bronze Medal
248 Pages
Check current price
Non-Fiction - Social Issues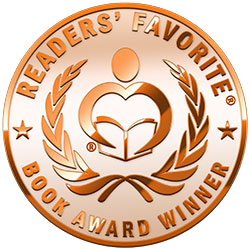 Jim Crow. Segregation. Separate but equal.
At the dawn of the Civil Rights movement, these words mean little to Mary, an eleven-year-old Southern transplant in New Jersey. Forced to grow up in an place so unlike her old home, Mary clings onto one thing she knows and loves: Amelia, her family's African American housemaid.
At once a stern caretaker and a tender mother-figure, Amelia's constant presence in Mary's life gradually exposes Mary to the rippling tide of unrest and inequality spreading through the nation, as well as the violent and heartbreaking ramifications of the Tuskegee experiment.
Based on a true story, Small Moments is a gripping and heartfelt tale of how one uneducated and underprivileged woman taught a young girl to see the world not in terms of color, but in terms of kindness, equality, and love.
The Plot To Kill God
Jr. Edward F. Mrkvicka,Kelly H. Mrkvicka
2015 Honorable Mention
132 Pages
Check current price
Non-Fiction - Social Issues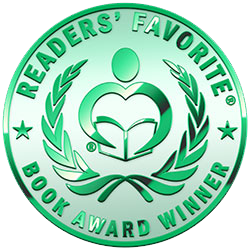 The Plot to Kill God
The battle between good and evil is nearing its end ... and the wrong side is winning.
The Plot to Kill God
by
Edward Mrkvicka
is unique in that it boldly blends the spiritual with the secular. The book "names names" and unabashedly takes on the enemies of God. It is a non-politically correct clarion call that explains how and why the war between good and evil has reached critical mass and what God expects His people to do in response. It's a book that will change lives - and save many others.  
What we do or don't do in our public and personal lives will determine the outcome of this spiritual war. Written with nominal Christians in mind - those not particularly strong in their faith -
The Plot to Kill God
imparts an important caveat to those fighting, or merely witnessing, this war: Only those who stand for God in this life will stand with Him in the next.
Not In God's Name
Making Sense of Religious Conflict
Paula Fouce
2015 Finalist
258 Pages
Check current price
Non-Fiction - Social Issues
Paula Fouce was trapped in a religious riot after the assassination of India's Prime Minister Indira Gandhi. Her life was threatened as mobs murdered in revenge and the country exploded in carnage. Before that time, she worked in Pakistan, Afghanistan, Kashmir, India, Bhutan, Sri Lanka and Tibet, and it had been peaceful.
Not in God's Name searches for the causes and solutions to religious intolerance. Paula's quest to understand the causes of this violence took her on a journey to meet faith leaders including Mother Teresa and the Dalai Lama. She followed the Dalai Lama's guidance to understand religious intolerance. She produced the film. Not in God's Name, that aired on PBS, and wrote this book. Not in God's Name examines why religious clashes ravage our world, and why different creeds sometimes don't live in harmony. At any given time in our world, there are fifty conflicts being fought in the name of faith. Religion, a source of great peace, is sometimes misused to create division and strife. Not in God's Name asks the question, "Why do people kill in the name of God?"

"Not In God's Name is an excellent introduction to the variety of religions active in the world today, their history, and the conflicts among them. And it is a more joyous read than you might imagine. It sheds light on the beauty of religion and introduces us to the real people who practice religions of many kinds and with many different approaches and levels of passion, and gives the reader hope amongst the violence."
Self-Publishing Review, 5 Stars

"In this illuminating book Paula Fouce not only tells a compelling personal story, she also leads us through a deeply-layered understanding of the religious strife still present in our postmodern times, offering an optimistic view of the prospect of reconciliation and healing."
-Michael Bernard Beckwith,
author of Spiritual Liberation

"With the passion and authority of an eyewitness, Paula Fouce documents the origins of religious violence and the urgent threat it poses to the world. And with the insight of a long-time meditative practitioner, she demonstrates persuasively that this spiritual problem demands a spiritual solution."
-Dean Sluyter, author of Natural Meditation

"Not In God's Name resonates as a prayer and a plea to end our era of anachronistic, heartbreaking religious conflict. But its message is also practical. Paula Fouce recognizes that true compassion and respect for religious diversity arise from the experience of the spiritual essence that we share. The book is a welcome addition to the growing awareness of the Vedic precept, "Truth is One; the wise call it by many names.""
-Philip Goldberg, author of
American Veda: From Emerson and
The Beatles to Yoga and Meditation,
How India Spirituality Changed the West

Contact Author -