Recommend this book:
8 To Great
The Powerful Process for Positive Change
MK Mueller
2009 Gold Medal
320 Pages
Check current price
Non-Fiction - Self Help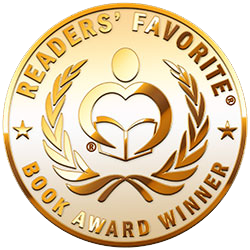 Reviewed by Anne Boling for Readers' Favorite

MK Mueller offers readers a change of attitude. Mueller defines attitude as "FGH: Forgiveness of the past, Gratitude for the present and Hope for the future." She has developed the "8 High-Ways Process to a positively powerful life."

1. Get the picture
2. Risk
3. Full Responsibility
4. Feel All Your Feelings
5. Honest Communication
6. Forgiveness of the Past
7. Gratitude for the Present
8. Hope for the Future

The concept is simple. However, many people are stuck in a pattern. They are angry and sad and they cannot believe that they can be positive and still be angry and sad. They've lost sight of their dreams or they are afraid to take the risk. They are not prepared to accept responsibility for their own decisions and actions.

Mueller continues by offering other formulas such as: (CBA Formula) Conceive it, Believe it, Achieve it, (SMART) Specific, Measurable, Attainable, Realistic, and Time-Based, and (BIG) Bold, Innovative and Grand.

I tend to be a positive person…most of the time. When my attitude is negative everything around me looks dark and gloomy. When I'm down I search for ways to get positive again. I will certainly remember the 8 High-Ways.

8 To Great is easy to understand. The suggestions are simple and easy to follow. You will be thinking, why didn't I think of that? Perk up, think positive and get a new outlook on life by reading and practicing 8 To Great.
Recommend this book:
Have You Been Royally Screwed?
How to Get What You Deserve by Making People and Companies Deliver on Their Promises, Products, Goods, and Services
Myron Z. Bernstein
2009 Bronze Medal
190 Pages
Check current price
Non-Fiction - Self Help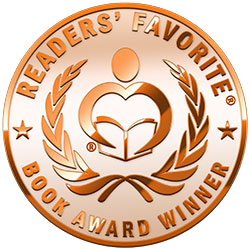 Reviewed by Anne Boling for Readers' Favorite

"Have Your Been Royally Screwed?" may sound like a comical title, but this is a very serious topic. Most of us can answer this question with a resounding YES! Myron Z. Bernstein is a consumer advocate. Did he plan to be one? I am not sure, but I don't think so. I think he became an advocate out of necessity. Everyone needs to be an advocate. Despite the term "Customer Service", few companies care about you. Their goal is to make money--even if they means cheating you. Bernstein exposes the abuses and the schemes behind warranties, insurance, contractors, rebates, and a number of other consumer "services."

The reader will be shaking their head "yes" while reading some of the examples in this book. Myron is sharing situations most readers have faced. The difference between most consumers and Myron is--HE FIGHTS BACK--and he WINS. I admire Bernstein's tenacity. Have Your Been Royally Screwed? Is filled with wisdom and expertise. The next time I deal with a customer service representative, I will be armed with Bernstein's strategies and techniques.

Bernstein writes in an interesting, easy-to-read style. I felt as though I was sitting across the table, sharing a cup of tea with a good friend as he shared his vast knowledge with me. Don't be victim to customer service again, purchase you copy at Amazon.
Contact Author -