The Love Mindset
(An Unconventional Guide to Healing and Happiness)
Vironika Tugaleva
2014 Silver Medal
252 Pages
Check current price
Non-Fiction - Self Help
Reviewed by Mamta Madhavan for Readers' Favorite

The Love Mindset (An Unconventional Guide to Healing and Happiness) by Vironika Tugaleva is the story of the author's spiritual awakening. She speaks about her transformation into an inspiring and positive spiritual teacher after a long mental health problem. The author says the root cause of all the problems prevalent now is that we are all deprived of love. We do not know how to get love or what love is, and we are constantly searching for it. Health problems, broken relationships, anger, violence, and low self-esteem rule our lives. In the midst of turmoil, this book comes as a breath of fresh air. It shows us how to have a peaceful life filled with long-lasting happiness.

The book is very inspiring and will motivate any reader who is going through a bad phase in life. The book teaches you how to reach out to people, the purpose of life, and the power of love. The author's approach is profound and refreshing. The book also motivates you to look inwards and transform yourself into a happy person. Her trials and tribulations shared in the book also give you the confidence to find peace in your life.

The book can be used as a spiritual guide during times of sadness or problems in life. It is a powerful book that will take you on the road to healing your life. The author has emphasized the importance of love and empowering our lives with love.
Life in Half a Second
How to Achieve Success Before it's Too Late
Matthew Michalewicz
2014 Gold Medal
186 Pages
Check current price
Non-Fiction - Self Help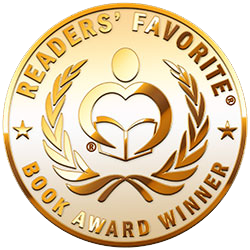 Reviewed by Samantha Rivera for Readers' Favorite

Life in Half a Second is a story of you, but not in a traditional sense. This is the story of how you can turn your life around and, instead of just surviving, you can actually live. If you're like most people, then there's something, anything, that you've always wanted to do but just never got around to doing. Well, this book is all about helping you to reach that goal and that dream. Matthew Michalewicz has created a book that gives you the steps and the action plans to not only set the goals you want to achieve, but to actually achieve them as well.

Reading this book takes practically no time at all and yet the advice and tips that you'll get from it will definitely last forever. I know that even the first few pages served as a wake-up call to me. Life in Half a Second is about just that, the half second that you have to live your entire life in a way that makes you happy. Each of the doors to success was easy to understand and each door has activities that will help you to practice and understand them even better. I'm setting goals for myself for the first time in many years. Now I know that believing in myself and setting those goals is what's going to allow me to achieve them. For the first time in my life, I'm not going to let anything 'more important' get in the way of doing what I want with my life.
Order the Man of Your Dreams
A Tasty Recipe to Find Love
Olivia Engelstein
2013 Gold Medal
104 Pages
Check current price
Non-Fiction - Self Help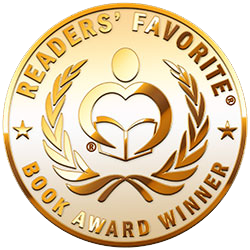 Reviewed by Danita Dyess for Readers' Favorite

Ladies finding true love is like ordering a meal in a restaurant? According to Olivia Engelstein, a happily married 40-year-old woman, mother and author of "Order the Man of Your Dreams: A Tasty Recipe to Find Love," the process is the same. You look over the menu (or make a list of desirable traits), tell the Love Waitress what you want and wait for the Love Chef (higher power) to prepare you a delectable meal – the man of your dreams. So why are there so many love-starved women? They fail to appreciate their own self-worth. Engelstein says that you must accept yourself as a wonderful person regardless of past mistakes. Recognizing your value is key to wearing a symbolic, golden cape that radiates your positivity, confidence and openness that results in healthy, long-lasting relationships.

This book exceeded my expectations. The cover had a cheery, 1950's flavor and the girly graphics contributed to the theme. Engelstein succinctly delivered her insightful message through 108 pages of practical, step-by-step tools. The pace was fast. The author's sagacious wisdom and experience in the relationship and dating niche was evident; she really knows her stuff. Engelstein, the love coach, has also written "Mate Seeking – True Love Collection: Order the Man of Your Dreams" and "Your True Self – Practical Guide #1 of Order the Man of Your Dreams." "Order the Man of Your Dreams" is highly recommended for women of all ages.
Inspiration from A.B.O.V.E.
Toneal Jackson
2013 Silver Medal
46 Pages
Check current price
Non-Fiction - Self Help
Reviewed by Anne Boling for Readers' Favorite

Author and life coach Toneal M. Jackson encourages readers to press onward despite their circumstances. She uses the acronym A.B.O.V.E. to help people to cope with adversity in a better manner.

A – Adversity -- We all face adversity in our life: death, loss of income, broken relationships, to name a few. Each individual must decide whether they will allow the storms of life to defeat them while others are willing to learn and grow stronger.
B – Belief – When faced with adversities the author leans on God. Her belief and her faith bring her strength.
O – Overcoming – Anything worth having is worth the effort it takes to receive it. In fact, I believe that you appreciate the victory more because of the effort exerted.
V – Venture -- Few of us like change but without it life becomes stale and we will never reach our goals or potentials.
E – Emotion – Strong negative emotions cause us to react in ways that are out of character; those same emotions also dame us physically and emotionally.

Toneal M. Jackson's style is easy to read and understand. The author has included poetry and discussion questions to further impact the reader. The questions at the end of the chapter will allow each reader to ponder their reaction to adversity. The poetry is well done; from the friend to love and questioning why, to our perception her poetry stirs the readers' soul. "Inspiration From A.B.O.V.E" may be a tiny book with only 45 pages but, the message within these pages makes this a very special book.
GPS Your Best Life
Charting Your Destination and Getting There in Style
Charmaine Hammond & Debra Kasowski
2013 Bronze Medal
Kindle Edition
Check current price
Non-Fiction - Self Help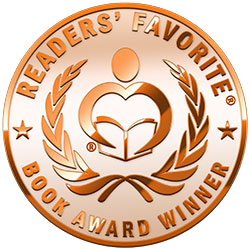 Reviewed by Darin Godby for Readers' Favorite

Authors Charmaine Hammond and Debra Kasowski help the reader navigate along their destination with a fabulous book entitled "GPS Your Best Life: Charting Your Destination and Getting There in Style". This is a great book on helping the reader understand how not to allow circumstances in life detour one from one's main purposes of life. Everyone is traveling along life's journey and getting side-tracked is quite possible, but the authors give tremendous insight and wisdom on how to stay focused and move forward in a grand fashion. One chapter deals with dreams and how they seem to be the fuel to your engine. Everyone needs dreams and a drive to move in the direction where they have placed their goals and ideals. There is also great wisdom shared in the chapter entitled 'Roadblocks, Detours and Potholes.' Everyone will face these types of situations within their lives; however, what they do with them is what changes the course of the journey.

When difficulties come one's way, there is the choice to be detained by the circumstances or overcome them and become the person you were designed to be. There is also the beautiful point shared, that one must celebrate along the journey by "gratitude, giving and gifting." When we express thankfulness, give of ourselves and give gifts we become a person others desire to be around. This is a very insightful and well-written book. It is a book that any reader should find strength, encouragement and support from. I would quickly recommend it.
Your Soul's Gift
The Healing Power of the Life You Planned Before You Were Born
Robert Schwartz
2012 Finalist
544 Pages
Check current price
Non-Fiction - Self Help
Reviewed by Anne Boling for Readers' Favorite

"Your Soul's Gift" by Robert Schwartz is memoir, self-help, and philosophy bound together as one book. Schwartz begins his book by sharing some things from his early years. He was severely and emotionally abused by his mother but he says: "I planned this abuse before I was born." Schwartz believes that before we are born our soul plans our tribulations in life. He believes that in order to "evolve" or grow beyond actions from past lives we must in some way suffer to pay the price. The purpose of writing this book is to make others aware of Schwartz's philosophy. In each chapter we meet a person who shares their story with us. In chapter 3 we meet Rebecca Valentine. Seven years previously she suffered a miscarriage. Rebecca's story is sure to bring tears to the reader's eyes. She had never forgiven herself for losing the baby. On a similar topic the spirit guides discuss abortion with Schwartz. They assure him that sometimes souls change their mind. "All abortions are done with the consent of the soul associated with the fetus." One of the next topics covered is pets. Schwartz asks the spirit guides what role pets play in the preplanning of a person's life. Marcia shares her memories of her pets and what a difference they made in her life. It is Schwartz's hope that the stories within the pages of this book will assist you in learning that it is alright to love you, to forgive others, to understand the purpose behind suffering, and to like you.

While I may not agree with parts of Robert Schwartz's theory, I admire his gift of writing. Schwartz is a very talented author. He manages to express his passion with mere words. Only very few have that ability. This is not Schwartz's only book on this topic. Schwartz offers hope and encouragement to his readers and that is the main merit of his book.
The Illuminator
Access to Universal Intelligence
Rajith Rajappan
2012 Honorable Mention
58 Pages
Check current price
Non-Fiction - Self Help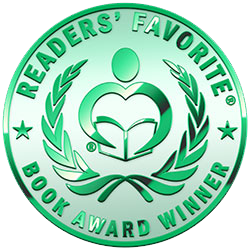 Reviewed by Anne Boling for Readers' Favorite

Rajappan begins his book "The Illuminator: Access to Universal Intelligence" with an introduction in which he discusses "feeling good in moments of pressure." He stresses that we should not allow situations surrounding us to control the way we feel. As we delved farther into the book we learn about our inner voice. Too often we deny or ignore that voice as it attempts to direct us. A large part of changing is learning to let go of the past. If we hold on to past hurts we will stay miserable. Many are willing to place blame on fate rather than their own decisions. While Rajappan calls the inner voice our intuition I see it as the Holy Spirit. The author's purpose in writing this book is to assist the reader in "evolution" or change. He wants to see others grow, mature, develop and progress. He points out that evil and negative thoughts often come up in situations of love, such as if you love someone and they do not return that love. In Chapter 11 Rajappan discusses the effect negative emotions have on our health. From personal experience I can attest that he is correct in his assessment. A person can become physically ill from depression, jealousy, and hatred.

"The Illuminator" is a small book with only 50 pages. The information that lies inside shows influence from the author's culture. While the author and I do not agree on everything, I do see great wisdom in this book. "The Illuminator" is written much like a work book. The end has space for recording coincidences. At the end of each chapter the reader will discover a rule that will assist in a journey towards change. Although this book is small in size, it is large in perception.
How to Negotiate Like a Pro - 2nd Edition
41 Rules for Resolving Disputes
Mary Greenwood
2012 Bronze Medal
138 Pages
Check current price
Non-Fiction - Self Help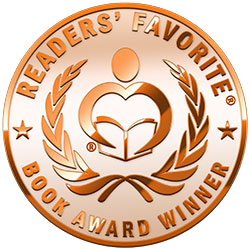 Reviewed by Jean Brickell for Readers' Favorite

This is the most amazing book. At first thought, it didn't seem to apply to me as I no longer work in an office but delving into it I realized it was for everyone. Not only does the author explain how to handle a dispute by resolving it in a polite but firm way, but she describes the home work that must be done to be on top of things. As well as job-related negotiations, there are tips for the everyday world like medical situations, phone bills, disputes with hotels and airline. Disputes with internet companies such as ebay are also included. There is a chapter on complaints: if all else fail and where to go for help? A glossary is included to understand all the different negotiation terms.

This book is as necessary as a dictionary to each personal library. With this book in hand a person will have an upper hand in negotiation of any type, business, personal relations, disputes with bills and reservations mishandling. The personal relations might include spouses and/or ex-spouses. This book will tell you what to say, how to say it, how to conduct yourself so that you will have the upper hand and get the results that you want. It even tells you what to do if you don't get the results that you want. I found "How to Negotiate Like a Pro" to be not just an interesting book but one that will provide invaluable help.
Defeating Depression
The Calm and Sense Way to Finding Happiness and Satisfaction
Leo J. Battenhausen, MA, MSW, LCSW, LCADC
2011 Silver Medal
224 Pages
Check current price
Non-Fiction - Self Help
Reviewed by Sylvia Heslin for Readers' Favorite

In the book Defeating Depression: The Calm and Sense Way to Find Happiness and Satisfaction, author Leo J. Battenhausen explains how his many different techniques can help to conquer, overcome and restore a life that is wrought with despair and depression. One of the main techniques that he uses that lays a foundation for all of his other techniques, is the use of a term that that he calls Calm and Sense. With this approach, a person learns more positive ways to handle life's stresses, difficulties, and life's setbacks in a more empowering way. Author Leo J Battenhausen also goes through s of what can cause and lead someone to depression. He gives case studies on clients of his that sought his help with their depression and their relationship problems. By doing this, author Leo J. Battenhausen shows compassion, and lets the readers know and understand that they are not alone on their journey to seek help and recovery in dealing with depression.

Defeating Depression by author Leo J. Battenhausen has to be one of the most remarkable and the most profound self-help books that I have ever read on depression in my life time. I too have had to struggle with major depression for most of my life and I have read many books on the subject. This book by far as been more helpful with its clear, concise, practical, and no nonsense approach to defeating and beating depression than any other book that I have come across throughout the years. And not only does this book cover all of the basic ways to overcoming depression, it also gives readers precise details on what a person needs to lead a life of emotional prosperity and not a life that is based on misery and suffering. I loved how the author uses the analogy that life is happening right now- and that life isn't a dress rehearsal, it's the show! Every day is show time, and the time to act is now. There are just so many things that I loved about this book. I can only say that anyone who has ever dealt with depression, despair, or the pangs of loneliness in relationship matters needs to own a copy of this book, and I wished that author Leo J. Battenhausen had written this book long before now.
Psycho Girl
Overcoming Abuse Through Positive Spirituality
Shawna Savage
2011 Gold Medal
Kindle Edition
Check current price
Non-Fiction - Self Help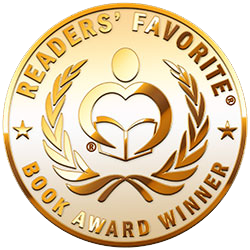 Reviewed by Anne Boling for Readers' Favorite

Shawna Savage, author of Psycho Girl, shares her story of abuse. Her grandmother told her she did not need a man. Her advice was to get a job and support herself. Her mother lived in an abusive marriage and blamed herself. She labels herself as an Alpha Female, but I'm not sure I agree with that label. I see an Alpha Female as one who is aggressive, stands up for herself, does not let anyone abuse her. Yet, Shawna was abused. Her first husband John raped and beat her. She moved to Stone Mountain and met Dino. He stalked her for over a year and a half, raped her and broke her wrist. Next was Vinnie; he abused her repeatedly, but she'd had enough and went after him. The police took her to jail when they saw a large scratch on his cheek. More relationships and more abuse followed. Shawna Savage turned her life over to God. Through "positive spirituality," she has improved her life.

Shawna Savage is brutally honest in sharing her life with others. I admire Shawna and the way she has taken charge of her life. The first part of this small book focuses on her abusive relationships. The last part begins to share how her life changed once she turned to God. She includes a list of behaviors associated with sexual addiction. She also offers a list of things not to say when confronted by a man filled with rage. She discusses how Christians are desensitized to sin. We slowly let it seep in, accepting more and more over time.

Shawna Savage writes in a simple, easy to understand style. At times the reader will shed tears, and at times she will laugh. Savage has a unique way of telling a story and drawing the reader in. She manages to make light of what must have be a horrendous situation. Ms. Savage has made changes in her life, changes we should all make.
Contact Author -