Your Soul's Gift
The Healing Power of the Life You Planned Before You Were Born
Robert Schwartz
2012 Finalist
544 Pages
Check current price
Non-Fiction - Self Help
Reviewed by Anne Boling for Readers' Favorite

"Your Soul's Gift" by Robert Schwartz is memoir, self-help, and philosophy bound together as one book. Schwartz begins his book by sharing some things from his early years. He was severely and emotionally abused by his mother but he says: "I planned this abuse before I was born." Schwartz believes that before we are born our soul plans our tribulations in life. He believes that in order to "evolve" or grow beyond actions from past lives we must in some way suffer to pay the price. The purpose of writing this book is to make others aware of Schwartz's philosophy. In each chapter we meet a person who shares their story with us. In chapter 3 we meet Rebecca Valentine. Seven years previously she suffered a miscarriage. Rebecca's story is sure to bring tears to the reader's eyes. She had never forgiven herself for losing the baby. On a similar topic the spirit guides discuss abortion with Schwartz. They assure him that sometimes souls change their mind. "All abortions are done with the consent of the soul associated with the fetus." One of the next topics covered is pets. Schwartz asks the spirit guides what role pets play in the preplanning of a person's life. Marcia shares her memories of her pets and what a difference they made in her life. It is Schwartz's hope that the stories within the pages of this book will assist you in learning that it is alright to love you, to forgive others, to understand the purpose behind suffering, and to like you.

While I may not agree with parts of Robert Schwartz's theory, I admire his gift of writing. Schwartz is a very talented author. He manages to express his passion with mere words. Only very few have that ability. This is not Schwartz's only book on this topic. Schwartz offers hope and encouragement to his readers and that is the main merit of his book.
The Illuminator
Access to Universal Intelligence
Rajith Rajappan
2012 Honorable Mention
Kindle Edition
Check current price
Non-Fiction - Self Help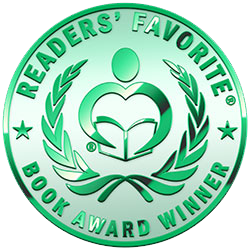 Reviewed by Anne Boling for Readers' Favorite

Rajappan begins his book "The Illuminator: Access to Universal Intelligence" with an introduction in which he discusses "feeling good in moments of pressure." He stresses that we should not allow situations surrounding us to control the way we feel. As we delved farther into the book we learn about our inner voice. Too often we deny or ignore that voice as it attempts to direct us. A large part of changing is learning to let go of the past. If we hold on to past hurts we will stay miserable. Many are willing to place blame on fate rather than their own decisions. While Rajappan calls the inner voice our intuition I see it as the Holy Spirit. The author's purpose in writing this book is to assist the reader in "evolution" or change. He wants to see others grow, mature, develop and progress. He points out that evil and negative thoughts often come up in situations of love, such as if you love someone and they do not return that love. In Chapter 11 Rajappan discusses the effect negative emotions have on our health. From personal experience I can attest that he is correct in his assessment. A person can become physically ill from depression, jealousy, and hatred.

"The Illuminator" is a small book with only 50 pages. The information that lies inside shows influence from the author's culture. While the author and I do not agree on everything, I do see great wisdom in this book. "The Illuminator" is written much like a work book. The end has space for recording coincidences. At the end of each chapter the reader will discover a rule that will assist in a journey towards change. Although this book is small in size, it is large in perception.
How to Negotiate Like a Pro - 2nd Edition
41 Rules for Resolving Disputes
Mary Greenwood
2012 Bronze Medal
138 Pages
Check current price
Non-Fiction - Self Help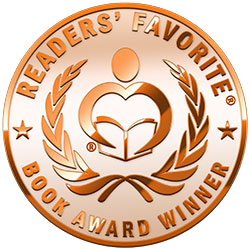 Reviewed by Jean Brickell for Readers' Favorite

This is the most amazing book. At first thought, it didn't seem to apply to me as I no longer work in an office but delving into it I realized it was for everyone. Not only does the author explain how to handle a dispute by resolving it in a polite but firm way, but she describes the home work that must be done to be on top of things. As well as job-related negotiations, there are tips for the everyday world like medical situations, phone bills, disputes with hotels and airline. Disputes with internet companies such as ebay are also included. There is a chapter on complaints: if all else fail and where to go for help? A glossary is included to understand all the different negotiation terms.

This book is as necessary as a dictionary to each personal library. With this book in hand a person will have an upper hand in negotiation of any type, business, personal relations, disputes with bills and reservations mishandling. The personal relations might include spouses and/or ex-spouses. This book will tell you what to say, how to say it, how to conduct yourself so that you will have the upper hand and get the results that you want. It even tells you what to do if you don't get the results that you want. I found "How to Negotiate Like a Pro" to be not just an interesting book but one that will provide invaluable help.
Defeating Depression
The Calm and Sense Way to Finding Happiness and Satisfaction
Leo J. Battenhausen, MA, MSW, LCSW, LCADC
2011 Silver Medal
224 Pages
Check current price
Non-Fiction - Self Help
Reviewed by Sylvia Heslin for Readers' Favorite

In the book Defeating Depression: The Calm and Sense Way to Find Happiness and Satisfaction, author Leo J. Battenhausen explains how his many different techniques can help to conquer, overcome and restore a life that is wrought with despair and depression. One of the main techniques that he uses that lays a foundation for all of his other techniques, is the use of a term that that he calls Calm and Sense. With this approach, a person learns more positive ways to handle life's stresses, difficulties, and life's setbacks in a more empowering way. Author Leo J Battenhausen also goes through s of what can cause and lead someone to depression. He gives case studies on clients of his that sought his help with their depression and their relationship problems. By doing this, author Leo J. Battenhausen shows compassion, and lets the readers know and understand that they are not alone on their journey to seek help and recovery in dealing with depression.

Defeating Depression by author Leo J. Battenhausen has to be one of the most remarkable and the most profound self-help books that I have ever read on depression in my life time. I too have had to struggle with major depression for most of my life and I have read many books on the subject. This book by far as been more helpful with its clear, concise, practical, and no nonsense approach to defeating and beating depression than any other book that I have come across throughout the years. And not only does this book cover all of the basic ways to overcoming depression, it also gives readers precise details on what a person needs to lead a life of emotional prosperity and not a life that is based on misery and suffering. I loved how the author uses the analogy that life is happening right now- and that life isn't a dress rehearsal, it's the show! Every day is show time, and the time to act is now. There are just so many things that I loved about this book. I can only say that anyone who has ever dealt with depression, despair, or the pangs of loneliness in relationship matters needs to own a copy of this book, and I wished that author Leo J. Battenhausen had written this book long before now.
Psycho Girl
Overcoming Abuse Through Positive Spirituality
Shawna Savage
2011 Gold Medal
Kindle Edition
Check current price
Non-Fiction - Self Help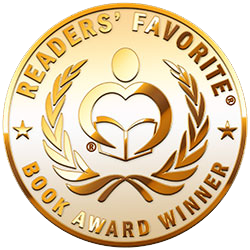 Reviewed by Anne Boling for Readers' Favorite

Shawna Savage, author of Psycho Girl, shares her story of abuse. Her grandmother told her she did not need a man. Her advice was to get a job and support herself. Her mother lived in an abusive marriage and blamed herself. She labels herself as an Alpha Female, but I'm not sure I agree with that label. I see an Alpha Female as one who is aggressive, stands up for herself, does not let anyone abuse her. Yet, Shawna was abused. Her first husband John raped and beat her. She moved to Stone Mountain and met Dino. He stalked her for over a year and a half, raped her and broke her wrist. Next was Vinnie; he abused her repeatedly, but she'd had enough and went after him. The police took her to jail when they saw a large scratch on his cheek. More relationships and more abuse followed. Shawna Savage turned her life over to God. Through "positive spirituality," she has improved her life.

Shawna Savage is brutally honest in sharing her life with others. I admire Shawna and the way she has taken charge of her life. The first part of this small book focuses on her abusive relationships. The last part begins to share how her life changed once she turned to God. She includes a list of behaviors associated with sexual addiction. She also offers a list of things not to say when confronted by a man filled with rage. She discusses how Christians are desensitized to sin. We slowly let it seep in, accepting more and more over time.

Shawna Savage writes in a simple, easy to understand style. At times the reader will shed tears, and at times she will laugh. Savage has a unique way of telling a story and drawing the reader in. She manages to make light of what must have be a horrendous situation. Ms. Savage has made changes in her life, changes we should all make.
Fibromyalgia Basics
A Beginners Guide
Pati Chandler
2011 Finalist
168 Pages
Check current price
Non-Fiction - Self Help
Reviewed by Joy Hannabass for Readers' Favorite

This book is a Beginner's Guide to Fibromyalgia and will help those who have just been diagnosed with the disease or those who think they might have the disease. It is estimated there are twelve million sufferers of this disease, so if you are not one of these, chances are you will know someone who is affected by it.

Fibromyalgia is not a disease that can be diagnosed as easily as some diseases, nor is there any one treatment that will work on all people suffering with it. Symptoms, as well as the treatments, may vary with each person, but the cause of Fibromyalgia is unknown.

Pati Chandler has written this little guide book to tell what Fibromyalgia is and to help one know the symptoms, how to get medical help, what to tell the doctor, and what medicines will be given. She also describes the aggravators, and what to do to help calm them down. She gives lots of resources to research Fibromyalgia to find what will work for the reader, and then she tells her story of having Fibromyalgia.

This is a great book for those just diagnosed with Fibromyalgia. I chose this book to review because I have Fibromyalgia, and wanted to learn more about it. The book is full of helpful information. With each chapter she breaks it down into the dos and don'ts, treatments and medications, and things to try to see what works for you.

There are several things I really like about the book.

One is the author's research, enabling us to have a wealth of information and resources at our fingertips. I like the Bountiful Resources chapter near the end. She breaks down resource categories and gives websites, for each, explain what you will find in each, and the doctors and people associated with the website. She also has a list of books and videos that are helpful.

Another thing that helped me was the chapter on her journey with Fibromyalgia. It made me realize I am not alone in my journey, and that the things I feel are real, not something I imagine, like so many people think.

The last thing I like is the chapter on End Notes. In this chapter, she takes each chapter in the book and gives websites for everything she talks about in each chapter.

In this small book, she has made it possible for people like me with Fibromyalgia to find anything I need, all from this one little book. I just can't say enough about it!
Free Gifts Every Day
Tanya Guerrier
2010 Bronze Medal
116 Pages
Check current price
Non-Fiction - Self Help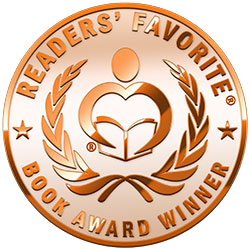 Reviewed by Anne Boiling for Readers' Favorite

Tanya Guerrier's book "Free Gifts Every Day" is an uplifting and inspiring read. She purports going beyond having religion to having a relationship. God is our creator; he gave us life. We severed the connection to God and he has offered us the way to reconnect. We have a direct line to God. It is better than a cell phone. We never get an answering machine, wrong number, or busy signal. Guerrier explains the purpose of prayer and how to utilize it. God meets all of our needs, we do not have to worry; we just have to submit to him. Guerrier continues by sharing the multitude of gifts God has showered upon us. There are several poems strewn throughout this book.

I found this book easy to read and understand. It would make a great gift for someone you care about. The cover is well done with a gold bow and red roses. It "combines the wisdom of Jesus, Buddha, the law of attraction and other beautiful teachings, wrapping them into one compelling message."
The Ice Cream Theory
Steff Desehenes
2010 Gold Medal
282 Pages
Check current price
Non-Fiction - Self Help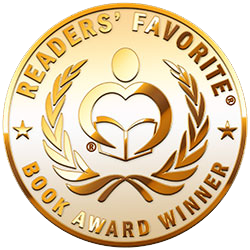 Reviewed by Anne Boiling for Readers' Favorite

What flavor ice cream are you? Steff Deschenes compares human personalities to ice cream flavors. According to Deschenes, everyone falls into one of three categories: chocolate, vanilla or other flavors. She believes chocolates and vanillas should never fix. The exotic flavored people are handy when we feel daring but they are not something we'd want every day.

I prefer chocolate ice cream, especially, dark chocolate. Does that make my personality chocolate? Ummm, I'm not sure. Vanilla ice cream is good if you pour hot fudge sauce all over it.

What makes this book so good is the anecdotes. Deschenes shares memories, and more than a bit of herself. Her style is tongue-in-cheek, easy reading.

I love ice cream... chocolate, black walnut, butter pecan, toffee, chocolate, and, did I mention, chocolate. The cover naturally caught my attention. The text is well organized. The plot is well done. I would consider this book more of a memoir than a self-help, either way, it is worth reading.
The Edge
How to Find and Balance Yourself in an Unbalanced World
TD Kruser
2010 Honorable Mention
492 Pages
Check current price
Non-Fiction - Self Help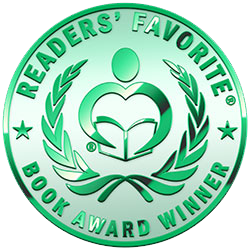 Reviewed by Anne Boiling for Readers' Favorite

When our life is out of balance, we are unsure of what to do next, where to turn, and how to continue. We often feel as though we are on the edge of a cliff and we could easily for off. Too often, we let one aspect of our life take over our life. Work, relationships, sexuality, spirituality all have a place in our life but cannot be the total of our life. The Edge encourages readers to evaluate their life and assists in finding balance.

TD Kruser offers frank discussion of life altering influences. He does not stop with helping readers find balance he explains why we need balance. He uses his own experiences as examples. He also encourages listening to others regardless of differences. Kruser shares poems and quotes to strengthen his point of view. I've read a lot of self-help books. This is one of the best.
I'd Give My Left Boob For That...Oh, Wait, I Already Did
Kimberly Fairchild
2009 Honorable Mention
156 Pages
Check current price
Non-Fiction - Self Help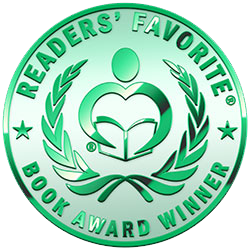 Reviewed by Anne Boling for Readers' Favorite

Many women face breast cancer. Kimberly Fairchild was only thirty-five years old when she was diagnosed with Invasive Ductal Carcinoma. I'd Give My Left Boob For That…Oh, Wait, I Already Did is her story, her pain, emotions, struggle and triumph. She offers readers a very honest look at her life.

Three years ago a dear friend of mind heard the words no woman wants to hear, "You have breast cancer." Her mother died of breast cancer only 3 years early. I witnessed the pain, heartache, fear, emotional upheaval she faced as she fought for her life. She is a three year cancer survivor. I am very proud of the way she fought.

Fairchild's experiences can be invaluable to readers. She offers insight, hope and encouragement. All women should read this book.
Contact Author -