Your Soul's Gift
The Healing Power of the Life You Planned Before You Were Born
Robert Schwartz
2012 Finalist
544 Pages
Check current price
Non-Fiction - Self Help
In his groundbreaking first book, Your Soul's Plan, Robert Schwartz brought the idea of pre-birth planning into the mainstream. Now, his brilliant sequel Your Soul's Gift delves even deeper by exploring the pre-birth planning of spiritual awakening, miscarriage and abortion, caregiving, abusive relationships, sexuality, incest, adoption, poverty, suicide, rape, and mental illness. Working with a team of gifted mediums, Schwartz brings forth great love and wisdom from the other side to explain why such experiences are planned and the deep, soul-level healing they can create.

Through the stories in Your Soul s Gift you can:

-Develop greater self-love as you become aware of the tremendous courage it takes for you to plan a life on Earth and to live the life you planned

-Emerge from victim consciousness to know yourself as the powerful creator of your life

-Forgive those who have hurt you and create a lasting inner peace

-Understand the qualities you came into this lifetime to cultivate and express

-See profound purpose in experiences that once appeared to be meaningless suffering

-Develop a heartfelt knowing of your infinite worth, beauty, magnificence, and sacredness as an eternal soul.
The Illuminator
Access to Universal Intelligence
Rajith Rajappan
2012 Honorable Mention
58 Pages
Check current price
Non-Fiction - Self Help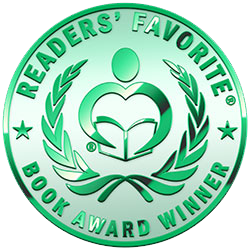 In this fascinating and informative book, author Rajith Rajappan opens a door to "Universal Intelligence," a theory that focuses your emotions, knowledge, and self-improvement goals in order to succeed in every aspect of your life. The Illuminator offers a step-by-step guide, outlined in fourteen chapters, to help you connect with your unique inner power as reflected in the universe. If properly applied, the wisdom embodied in this book can result in real change in your life and overall peace of mind.
Review by Bill (one of the customers who bought this book)
Each time that I have immersed myself in a self-motivating book, I have felt the need to immediately read another book, offering me a step-by-step guidance to implement the knowledge and instructions mentioned in the former and also keep me driven to do so. Such incidents, however, did not deter me from my search of that one self-help book that makes the task of learning a valuable skill, understanding the message delivered, and making its implementation effortless. When I picked up "The Illuminator" and read the contents of the book in one sitting, all that I had to say to myself was: "Eureka!"
The buzzing world we are a part of is continuously challenging us to meet our personal and professional goals by multiplying on creativity and mitigating stress. Helping us achieve this feat "The Illuminator" offers insights into the universal guiding principle built into in all humans and animals: our instincts -- often unperceived and held in doubt by humans. We, homo sapiens, are always appreciative of the instinctual actions and reactions of animals that help them thrive in the contending nature of the wild; but of our own human instincts we let the covers stay put. This book offers a systematic explanation into the nature, power, and purpose of our instincts and how we can harness this form of "Intelligence" to our advantage. Practical implementation of theoretical learning is always coupled with errors and sometimes failure to achieve results. This alone can be a demoralizing factor for many learners/readers. The author, Rajith, has given due consideration to this phenomena in his book, explaining the factors that may account for such errors and ways to abate them.
While the theme of the book is a topic that has captivated human interest and invited scientific study since time immemorial, Rajith has ensured simplicity of content by opting for elementary style of writing. The simple use of language is teemed with a generous use of appropriate terminologies that stimulates quick learning and understanding of the theme. In addition, the author has effectively exhibited the art of explaining more in a few words and making simple a complex idea, capturing the interest of the readers at all points in the book and achieving the purpose of powerful knowledge dissemination. Each chapter has been carefully structured and well-ordered for impeccable coherency. To ensure that the book leaves a deep and long-lasting impact on its readers, the author opens each chapter with a relevant quotation, giving a hint into the chapter ahead, and closes it with the best lines from the chapter. The conclusion also stands as a summary to the chapter, a re-read of which confirms recollection of all that has been learnt.
The book is a short, quick and smooth read, requiring minimum time investment, yet strikingly impressive in structure and powerful in content
How to Negotiate Like a Pro - 2nd Edition
41 Rules for Resolving Disputes
Mary Greenwood
2012 Bronze Medal
138 Pages
Check current price
Non-Fiction - Self Help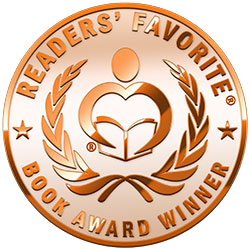 If you can't seem to get what you want, it's time to learn How to Negotiate Like a Pro. In this second revised edition of How to Negotiate Like a Pro (the first edition won six book awards), Greenwood, an attorney, negotiator, and human resourc
Defeating Depression
The Calm and Sense Way to Finding Happiness and Satisfaction
Leo J. Battenhausen, MA, MSW, LCSW, LCADC
2011 Silver Medal
224 Pages
Check current price
Non-Fiction - Self Help
Do you feel stuck, trapped in a cycle of loneliness, despair, discontent and sadness? Do you have trouble sleeping, have to "wind" yourself up to get out of bed in the morning, have difficulty concentrating and focusing on work, loved ones and family? According to a recent survey 54 million people do. Defeating Depression will guide you toward identifying, understanding, coping with and healing conflicts and issues in your life so you will no longer feel powerless and filled with pain. Finally, you will be free to find and enjoy happiness and satisfaction.

Defeating Depression will teach you how to identify these problem areas in your life and overcome barriers before you feel like they are paralyzing you. It will provide you with the tools to face life's issues and show you how to handle undesirable feelings, attitudes, reactions and falsities that cause too many people to feel powerless. Compiled from his twenty-five years of experience, Battenhausen's revolutionary "Calm and Sense" approach will empower you to take control of your life and feelings, not just today, but in the future.
Psycho Girl
Overcoming Abuse Through Positive Spirituality
Shawna Savage
2011 Gold Medal
152 Pages
Check current price
Non-Fiction - Self Help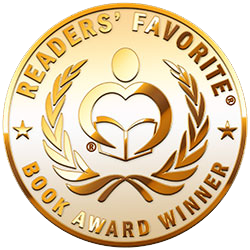 That's when he grabbed me by my arm and dragged me down the hall into the bedroom. He threw me into a chair, where I remained for the next six hours. Dino raged, intimidated, brow beat, degraded me, and withheld food and water. With tears rolling down my face, emotionally exhausted, and fearful for the safety of my children and myself, I reluctantly agreed and was released. He smiled and said, 'See. Be a good girl, and life will be much, much easier for you when you learn to be a good girl.' Through many toxic relationships, Shawna was the victim of several types of abusefrom verbal assaults to pure, physical torture. Her courageous recounting of these and other experiences opens the door for ultimate healing from the those that may call you Psycho Girl. Why me? Why anyone? How do I free myself from abuse? In Psycho Girl, author Shawna Savage confronts these and other questions. She encourages readers to trust God through new thought enlightenment by explaining how we are a collective soul or energy. Once you have been enlightened and realize you are not alone, you'll finally be able to free yourself from the abusive demons that surround us.
Fibromyalgia Basics
A Beginners Guide
Pati Chandler
2011 Finalist
168 Pages
Check current price
Non-Fiction - Self Help
With estimates of up to twelve million sufferers, chances are you know someone with fibromyalgia, either a family member, friend, or coworkeror it could be you. Fibromyalgia can and does affect the home, relationships, workplace, and the quality of life of the one suffering from this complex syndrome. The problem is fibromyalgia is not a one-treatment-fits-all kind of syndrome. Fibromyalgia Basics: A Beginner's Guide opens the door to a multitude of options that have been proven to help fibromyalgia symptomsoptions you never knew you had. There's no fancy medical jargon here; this book is designed to provide a simple, quick approach so you can immediately start learning what you can do to help the pain, exhaustion, sleeplessness, depression, and other symptoms. Pati Chandler reveals many of the often hidden and unknown factors that can aggravate many of those symptoms. And she shares her own tips and tricks that have helped her manage her symptoms quite successfully since the year 2000! Fibromyalgia will change your life. But you can choose what direction that change will take. You can regain the quality of life that you deserve. This book will help.
Free Gifts Every Day
Tanya Guerrier
2010 Bronze Medal
116 Pages
Check current price
Non-Fiction - Self Help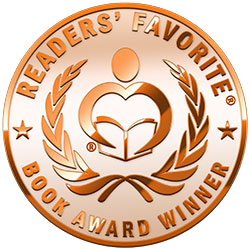 Free Gifts Every Day combines biblical teachings, ancient philosophies, strategies and practical techniques to jump start you on your path to the abundant life you desire.
The Ice Cream Theory
Steff Desehenes
2010 Gold Medal
282 Pages
Check current price
Non-Fiction - Self Help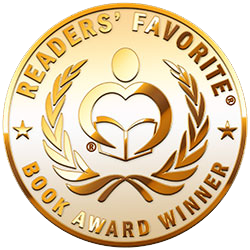 The award-winning book, The Ice Cream Theory, is ice-cream guru Steff Deschenes's charming exploration of the parallels between human personalities and ice-cream flavors, a tongue-in-cheek celebration of the variety inherent in a well-lived life.  The Theory was hatched when Deschenes was trying to make sense of her first heartbreak.  In the midst of that grief, she realized that, in the same way humans have ice-cream preferences, humans have people preferences. Like ice cream flavors, social preferences shift based on age, experience, even mood. There are exotic flavors that one craves when feeling daring, comforting flavors to fall back on, flavors long-enjoyed that eventually wear out their welcome, and those unique flavors that require an acquired taste. Like people, no ice cream flavor is perfect every single time . . . and it is in this realization that the crux of Deschenes's theory lies.  Deschenes neatly brings together anecdotes from her own adventures with broader-reaching social commentary to help others recognize the wisdom and joy inherent in a beloved dessert.  With its cheeky self-help slant, The Ice Cream Theory is an endearing and light-hearted addition to any bookshelf.  It's a must read for anyone bruised by life's tough lessons and in need of a cheerful pick me up!
The Edge
How to Find and Balance Yourself in an Unbalanced World
TD Kruser
2010 Honorable Mention
492 Pages
Check current price
Non-Fiction - Self Help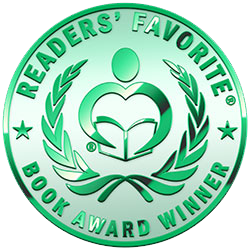 Life. It can be a complicated business; full of challenges, emotional conflicts, questions as to meaning and spirituality, how we all fit in, and our having to deal with all of the various societal influences that serve to confront and distract us from all those things that should be really important to us in our lives. In short, life is a journey, we are on the trip, but aren't always sure of just where it is that we're going or what we're doing here.

Sometime we feel that it's all that we can stand and don't know which way we should turn or what direction we should go next. We step onto the ledge of life, look all around us and don't know if we should stay or jump. Instead, you are invited to look over The Edge, so as to learn how to better weigh, evaluate and take stock of your life so as to find some way to regain your sense of balance so you can grow and move further on.

"The Edge: How to Find and Balance Yourself in an Unbalanced World" will help you out on your path and offer you the assistance and insight you need in order to help you rebalance your life. In openly and frankly addressing such important and life changing influences as spirituality, religion, society, relationships, love and sexuality, as well as to share in various insights as to the dreams which we all share and the variety of people we encounter in our lives, you are invited on a journey of the self, in order to offer up some intriguingly different and rational perspectives on how to find yourself and your place in the world within these challenges and complexities which we all share.

I promise you, in the end you'll be glad you made the trip. - T D Kruser
I'd Give My Left Boob For That...Oh, Wait, I Already Did
Kimberly Fairchild
2009 Honorable Mention
156 Pages
Check current price
Non-Fiction - Self Help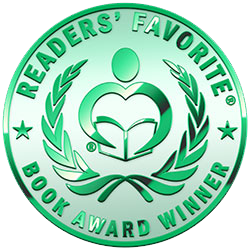 On December 7, 2001, thirty-five-year-old Kimberly Fairchild's world turned upside down when she heard the life-changing words, "You've got cancer."I'd Give My Left Boob for That . . . Oh, Wait, I Already Did details one woman's journey before, during, and after her courageous battle with Invasive Ductal Carcinoma, the most common form of breast cancer. With no family history and a fairly healthy life, Fairchild shares how she got past the shocking diagnosis and subsequently relied on laughter and humor to help her through one of the most difficult and darkest times of her life. As she faced new challenges, fears, and physical discomfort, Fairchild describes how her diagnosis affected everyone around her-all in different ways-and how she learned to accept their comforting words and return the favor when they too needed reassurance. From surgery to chemotherapy to reconstructive surgery, Fairchild provides an emotional, sometimes humorous, yet intensely honest portrayal of what it's like to experience breast cancer.Written with the desire to help others, this eye-opening glimpse into the world of breast cancer shares the compelling story of how an ordinary girl fought the extraordinary fight of her life-and won.
Contact Author -