Harnessing Heaven
How One Reluctant Wall-Streeter Tapped the Power of Heaven
Clifford Michaels
2017 Gold Medal
260 Pages
Check current price
Non-Fiction - Religion/Philosophy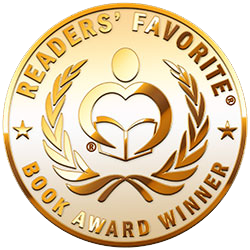 Reviewed by Arya Fomonyuy for Readers' Favorite

Harnessing Heaven: How One Reluctant Wall-Streeter Tapped the Power of Heaven by Clifford Michaels is a spiritual and deeply human book that offers a path for anyone to travel to their very core, a book that will move readers to ask the questions they have always feared to ask, the question of life and destiny and meaning. What are we here for? Why am I here, and where do I go from here? As a Wall Street investment advisor, Clifford Michaels had a great life until he was diagnosed with kidney cancer. Then the thought of what happens after this life struck him, and he began the spiritual journey that resulted in the wonderful lessons in this book. He doesn't just affirm that heaven exists, but goes on to offer seven principles to help anyone harness the power that comes from above, and learn how to allow that power to steer their life towards its purpose.

What I feared when I picked up this book was that it could be another preachy read, but no, it turned out to be something else. It turned out to be a powerful reflection on the topics people most dread: life and death. The author asks very pertinent questions, questions that become crucial in our fast-paced world that is rapidly being torn apart by greed and war and other forms of insanity, questions that will help any seeker to find the right answers. But the author's own path will become one that many will love to travel. This book seems to be a kind of spiritual autobiography, the author's own path to enlightenment, the journey to himself, the discovery of the power that allowed him to transform his life. Written in clear and beautiful prose, this book is the tool you'll need to take control of your life, and find and embrace your purpose. Harnessing Heaven: How One Reluctant Wall-Streeter Tapped the Power of Heaven by Clifford Michaels is another 'best book' I have read in a while.
The Last Faith
A Book by An Atheist Believer
Karmak Bagisbayev
2017 Bronze Medal
Kindle Edition
Check current price
Non-Fiction - Religion/Philosophy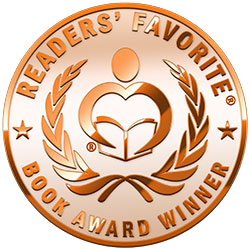 Reviewed by Maria Beltran for Readers' Favorite

The Last Faith: A Book by An Atheist Believer by Karmak Bagisbayev asks a lot of difficult questions about life and its elusive meaning. Why are the social and behavioral distinctions between men and women being rapidly erased? Can a world without violence exist? If not, under what circumstances and to what kind of violence does man have a right? Wherein lies the origin of this right? These are just some of the questions that the author poses to his readers. Divided into three parts namely, The Law of Gene Preservation, The Law of Freedom of Choice, and The Last Faith, this 192-page book is all encompassing and provocative and it sure will make readers think again about their beliefs in life.

The Last Faith: A Book by An Atheist Believer, however, not only asks all these questions, author Karmak Bagisbayev also provides a convincing answer to all these questions that have literally and figuratively plagued the human race from generation to generation. Bravely going against many of the established moral principles of popular world religions, this book is definitely an intriguing read. It will perhaps raise some eyebrows but on the other hand, anyone with a critical mind will be drawn to The Last Faith. Surprisingly an easy read, it comes out as one curious man's conversation with God Himself. Karmak Bagisbayev has a PhD in Physics and Mathematics, so he also presents explanations and evidence to support all his ideas, just like scientists do. And he is definitely very convincing!
The Qur'an
A Chronological Modern English Interpretation
Jason Criss Howk
2017 Honorable Mention
678 Pages
Check current price
Non-Fiction - Religion/Philosophy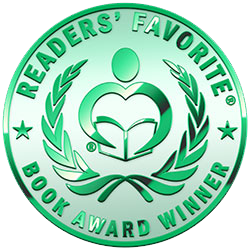 Reviewed by Vernita Naylor for Readers' Favorite

Religion, faith and belief are all topics of a controversial nature. It's controversial because it depends upon who you're talking to and their interpretation of what they're reading. The King James Bible, the Qur'an and the Hebrew Bible (also known as the Tanakh) are some of the books that hold spiritual values, scriptures and actions of God that formulate a connection with the reader. The Qur'an: A Chronological Modern English Interpretation by Jason Criss Howk is a modern day English interpretation of the Qur'an. Jason Criss Howk began this journey because he wanted to improve the collective interaction between religions and faiths. He also wanted to provide others with clarity on what Islam and the Qur'an stand for and to dispel the myth that all Muslims are terrorists and that the Qur'an teaches hate.

If you really want to learn about the Qur'an, there is a wealth of information in this book. While this is a comprehensive, detailed resource of information just like the King James and Hebrew Bible, Jason Criss Howk had to manipulate some of the order of the words to create a platform for reading and understanding of the passages for the English interpretation. If you are new to the Qur'an, understand that the format is different than the Bible. If you are familiar with the King James Bible or the Hebrew Bible, be prepared to make a paradigm shift as you begin to study the Qur'an.

I'm a researcher on many things because I desire to be educated on a subject instead of reacting to what I hear or what I'm told, especially via traditional media. Through studying, I discovered that the Hebrew Bible and the Qur'an were both created from the main concept, scriptures and messages of the Bible and then massaged according to the needs of the religion, faith or belief embracing the change. It's not these various materials causing the attacks within the world in the name of (______ you fill in the blank), it's the reader and their interpretation coupled with the elements of their heart, soul and spirit. If water is poured into a leaking bucket, then no matter how much you pour into it, it will never retain the water. Only when the bucket is either repaired or replaced can the task of filling it be accomplished; such it is with man. If you want to gain knowledge and understanding about the world around you, begin here.
The Obelisk and the Cross
An Alternative History of God, Myth and Meaning in the Western World
Tony Sunderland
2017 Finalist
274 Pages
Check current price
Non-Fiction - Religion/Philosophy
Reviewed by Joel R. Dennstedt for Readers' Favorite

In his stimulating work The Obelisk and the Cross, Tony Sunderland undertakes the academic's most daunting challenge: to convey without ponderous explications or brittle simplifications the entire history of a subject – in this case, the evolution of religious thought – as it pertains to a rather focused primary objective – to bring insight to the fundamental trilogy of religious inquiry: Where did we come from? Why are we here? What happens when we die? Beginning with the oldest of religious symbols – the obelisk – and its strange appearance in the center of the world's most enduring religious location – the Vatican's St. Peter's Square – something that should denote a kind of sacrilege has been appropriated from antiquity and made a center-piece for modern theological supremacy. This prompts the author to ask a natural question: Why?

Tony Sunderland's attempt in The Obelisk and the Cross to bring some clarity to a subject rife with diametrically opposed beliefs, opinions, conjectures, and unwavering, documented certainties as provided by almost every genre of inquiry known to man is nothing less than extraordinary. The writing is perfectly concise, incredibly inclusive yet relentlessly focused, and unerringly directed. There are so many ways this book could have jumped the track. That Mr. Sunderland takes the reader from here to there without a single extraneous side trip or excessive plodding, and yet manages to include every historical detail necessary to his purpose, makes for a fast and highly satisfying read. The reader realizes he is missing massive amounts of information, but never that this book suffers for the omission. Instead, as with any stimulating work, one feels impelled to search for further knowledge elsewhere. In turn, Mr. Sunderland meets his challenge here superbly. He gives the reader exactly what he promises at the start. And that is an amazing accomplishment.
On Virtue
J.C. Augustus Lai Andurin
2016 Honorable Mention
194 Pages
Check current price
Non-Fiction - Religion/Philosophy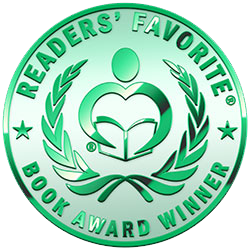 Reviewed by Eduardo Aduna for Readers' Favorite

It is a sad and terrifying fact that there is no universal blueprint on how to live a full and meaningful life. But if there is, it would probably be a lot like J.C. Augustus Lai Andurin's On Virtue. A philosophical treatise told in a very accessible manner, On Virtue is a must-read for anyone interested in discerning the meaning of the different facets that make up people's lives.

The greatest teachers in human history used parables and stories to lead their students towards the path of discovery. Jesus, Buddha, Gandhi and Schrodinger, all of them knew the power storytelling has in making people think deeper about a subject. J.C. Augustus Lai Andurin's On Virtue is full of rich content and the use of vividly told and interesting stories makes it easier for readers to digest the lessons within. This book is not some dusty philosophical tome. On Virtue is written in a flowing, almost elegant style that invites readers to come along and join the author's musings about the various aspects of life. By actually conversing with the reader instead of simply stating tenets, J.C. Augustus Lai Andurin manages to keep the reader engaged and more receptive to his views and philosophical thoughts.

The author dedicated this book to his children, and the way the book is written and the lessons, stories and views contained within is reminiscent of a father imparting his accumulated life knowledge to his children, in the hope that the lessons he is sharing would make them better individuals and help them lead a fulfilling life.
Awaken Your Third Eye
How Accessing Your Sixth Sense Can Help You Find Knowledge, Illumination, and Intuition
Susan Shumsky, D.D.
2016 Bronze Medal
288 Pages
Check current price
Non-Fiction - Religion/Philosophy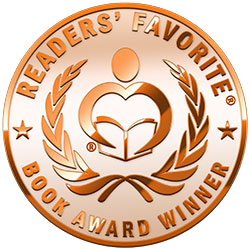 Reviewed by Carla Trueheart for Readers' Favorite

Awaken Your Third Eye by Susan Shumsky, D.D. explains how to open your third eye — known to some as the sixth sense — through provided exercises, breathing and yoga, and meditation. The book opens with an intro and a quiz, then goes into the history of the third eye, The Great Seal (the eye symbol on American money), and Egyptian background. There is much scientific information provided as well, including an explanation of melatonin and the pineal gland, which should interest readers who lean toward scientific explanations of seeing with the third eye. The book also explains how by "letting go" you can receive messages and connect with higher powers through anything from voices, sounds, smells, or even tastes. There are personal accounts, philosophical sayings, guidance on letting in the right spirits or beings, and related stories on the practice. Overall, the book covers all bases on the topic of seeing with the third eye or extra-sensory perception.

I had a few personal favorite methods, including the "do nothing" method, which is where I believe I've stumbled in the past with attempting third-eye knowledge. Basically, it's not easy to just ask and wait for an answer from a spirit or guide, but author Susan Shumsky, D.D. helps sort out areas where the normal person might have problems with their attempts at connection. The meditations, in particular, were useful to me, and I did try them with success. The Third Eye Meditation was my favorite, and I did in fact see much through this practice. Also interesting was the Golden Ball exercise, and while I've done yoga in the past, the yoga poses and breathing instructions were quite useful overall. I would recommend Awaken Your Third Eye to anyone with an interest in awakening their sixth sense through various exercises and meditations or anyone who likes learning about yoga, chakras, or the scientific and historical background of these studies.
The Spheres Approach to Happiness and Fulfillment
Garret Biss
2016 Silver Medal
212 Pages
Check current price
Non-Fiction - Religion/Philosophy
Reviewed by Tracy A. Fischer for Readers' Favorite

In The Spheres Approach to Happiness and Fulfillment, the great new guide by author Garret Biss, readers will find concrete guidance in areas that almost everyone in our modern day can use; reducing stress, increasing happiness and enjoying life. Boiling down almost every life experience into three 'spheres': the Direct sphere, the Indirect sphere and the Action sphere, the author is able to simplify decision making and just life experiences and a person's reaction to them in an easy to understand format that is sure to help many who give this book a chance. By managing our spheres, author Biss argues, we are able to reduce negative energy and distractions, control our effect on the outside world, and positively influence both ourselves and others. If these aren't important and necessary life skills in this day and age, I certainly don't know what are.

I very much enjoyed The Spheres Approach to Happiness and Fulfillment. This short book was long on great advice, things that will make the reader think, and wonderful advice on changing your life in a positive way. Author Garret Biss has clearly done a lot of deep thinking and research into the ills that plague many in today's society, and he has come up with a simplified and easy way for readers to approach their problems, decisions and worries. Any reader who is looking for guidance in dealing with their moods, attitudes, approach or way of living is sure to find excellent advice and direction from author Garret Biss. I'm pleased to recommend this book, and will certainly be looking for new work from the very promising author in the future!
Giant Killers
Overcoming Obstacles and Seizing Opportunities
Steve Lawson
2016 Gold Medal
144 Pages
Check current price
Non-Fiction - Religion/Philosophy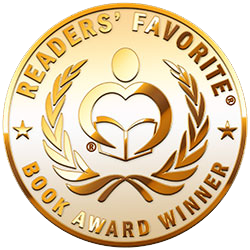 Reviewed by Mamta Madhavan for Readers' Favorite

Giant Killers: Overcoming Obstacles and Seizing Opportunities by Steve Lawson is an insightful and uplifting book that is helpful to all those who want to get rid of obstacles in their lives and become giant killers. The book is a useful tool and provides a foundation on which anyone can build their success. The author uses the Bible story of David and Goliath to speak about fear, intimating experiences, and life experiences that hold us back from seizing opportunities at the right moment.

The book is both inspirational and motivational and the tips and techniques are helpful to readers, enabling them to look into what is stopping them from being successful and how to effectively remove those blocks. The author also reiterates the power and grace of God. The book also has some good biblical references. The five sections - Identity, Discipline, Graciousness, Action, and Hope - give good suggestions to readers and will definitely help them to fight their demons. The many examples of individual life experiences will help readers connect well with the author's words. The book also encourages readers to be focused on goals instead of being weighed down by obstacles.

The book is an eye-opener and is a simple, fun, and quick read. The book will also make many readers turn towards God and His grace and receive His blessings. The book also shows us how to apply the character traits of David to one's life and have a better and closer relationship with God.
Transforming Faith
Stories of Change from a Lifelong Spiritual Seeker
Fred Howard
2015 Finalist
242 Pages
Check current price
Non-Fiction - Religion/Philosophy
Reviewed by Mamta Madhavan for Readers' Favorite

Transforming Faith: Stories of Change from a Lifelong Spiritual Seeker by Fred Howard takes readers on a journey of the author's initial stages of being involved with the Baptist Church where church suppers, Sunday school socials and retreats formed part of his religious life. His involvement with the Baptist Church at that phase in his life gave him a sense of being comfortable in a space where everyone around him was predictable when it came to their religious beliefs. The book slowly moves in the direction of how the author gets out of a religious period in life and finally achieves a sense of exaltation by moving towards spirituality.

We see the author sharing his perspective with readers, questioning a lot of things that are at times beyond reasoning. The explanation of the various stages of faith from Adopted Faith to Individuating Faith to finally Holistic Faith is quite informative and reiterates the fact that every individual is on their spiritual journey and God works through everyone. The author handles the topic with elan, making his observations and views simple yet profound. The book needs a couple of readings to understand the profundity of the writer's thoughts. Readers get answers to a lot of questions regarding life and its importance, the meaning of life, how faith can enhance the quality of our lives and many more relevant answers. The author's tips on transforming faith to a more progressive phase is indeed enlightening.
Evolution
Beyond the Realm of Real Science
Christopher H.K. Persaud
2015 Honorable Mention
502 Pages
Check current price
Non-Fiction - Religion/Philosophy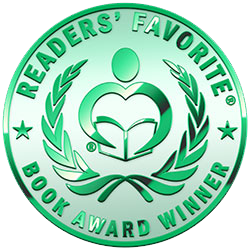 Reviewed by Romuald Dzemo for Readers' Favorite

Names such as Darwin and Einstein will immediately be associated with a heightened mental acuity and scientific authority until one reads Christopher H.K. Persaud's Evolution: Beyond the Realm of Real Science, a compelling and insightful book that systematically unveils loopholes in the theory of evolution. Drawing from the history of science and the authority of the Bible, the author makes a critical analysis of the long-standing theory of evolution, leading readers to discover to their utter surprise the many unanswered questions about the origin of life and the world as a whole.

In Evolution: Beyond the Realm of Real Science, Christopher H.K. Persaud comes across as a powerful authority in the fields of Bible prophecy, creationism, and the origins of life and the universe. At a time when many theories creep up and when science and technology appear to be the primary points of reference in the quest for truth, this book will be the lambent light to those whose minds are still steeped in darkness and confusion, asking questions about the origin and end of life.

This is a book that will fill the many gaps left by science, one that will help anyone seeking for answers to come to grips with the mystery of life. Persaud has masterfully demonstrated that beyond the tiniest particle, beyond the many scientific theories, beyond myth and religion, there will always be a point of mystery, a question mark that points to the venerable face of the Creator. Evolution: Beyond the Realm of Real Science is an engaging, fact-filled, and easy-to-read treatise that is highly relevant to this time and age, a most-needed companion to theologians, scientists, historians, and every seeker of truth.
Contact Author -