The Relationship Protocol
How to Talk, Defuse and Build Healthier Relationships
Debra M. Roberts
2015 Honorable Mention
Kindle Edition
Check current price
Non-Fiction - Relationships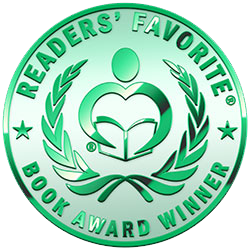 Reviewed by Kim Anisi for Readers' Favorite

The Relationship Protocol: How to Talk, Defuse and Build Healthier Relationships by Debra M. Roberts is a self-help book about how to communicate in relationships that might not be as good as they were, or as good as they could be. It can be a friendship, a love relationship, a work relationship - all are covered in this protocol. The chapters take you through the relationship protocol and its steps in a logical way and illustrate how the RP works by using real life examples.

The Relationship Protocol: How to Talk, Defuse and Build Healthier Relationships by Debra M. Roberts is one of those rare self-help books that combines a good layout with good content. Far too often you only get one of both. You know all those pretty books with worthless content? This is not one of them. I was surprised to see that some things I have recently done with a challenging person in my life are actually the right steps. I was using the relationship protocol without really knowing about it, and I was wondering what I was doing right - because over the last few weeks things did improve a lot. And that was with me only using the steps of the protocol. Now that I have read the book, I gained an even better insight into how relationships work, and how you need to communicate if you truly want to be closer to the people you care about. I would definitely recommend this book to people who have some challenging relationships in their lives, and who would honestly want to work on making them better.
Love Under Repair
How to Save Your Marriage and Survive Couples Therapy
Keith A. Miller
2015 Bronze Medal
304 Pages
Check current price
Non-Fiction - Relationships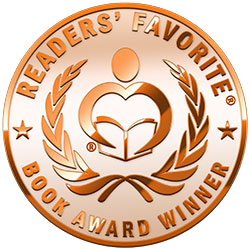 Reviewed by Mamta Madhavan for Readers' Favorite

Love Under Repair: How to Save Your Marriage and Survive Couples Therapy by Keith A. Miller is a well written book on couples therapy which will help couples decide the path they want to choose for themselves. In an era where marriages break at the drop of a hat and divorces are becoming more and more common, the author guides couples through marital therapy and the treatment modalities that will help them save their marriage from breaking apart. The personal stories shared by the author help readers connect with different types of problems faced by couples, and how therapy and treatment are helpful in solving problems in the marriage.

The book gives couples an idea of what they are looking for in a therapist and the questions they need to ask while undergoing the therapy sessions. It's a perfect guide for those who want to get their relationship back on track. The personal stories shared are relatable to readers and the entire book is a simple and fun read that connects well with all. The fitting room quiz is helpful in finding out the type of Imago Relationship one has. The Seven Principles for making a marriage work are indeed helpful to readers. It's an engaging book and has good information for those couples who are looking to make their relationships work. An interesting read. The author handles a relevant topic very cleverly.
Do You Choose Your Dog More Carefully Than Your Husband?
And How to Avoid the Jerks, Creeps and Players
Dr Annie Kaszina
2015 Silver Medal
292 Pages
Check current price
Non-Fiction - Relationships
Reviewed by Mamta Madhavan for Readers' Favorite

Do You Choose Your Dog More Carefully Than Your Husband?: And How to Avoid the Jerks, Creeps and Players by Dr Annie Kaszina is an uplifting book wherein readers get to know how to discover themselves and their worthiness. The book tells readers how to build, maintain and sustain long term, healthy relationships. The author delves deeper into relationships and she tackles a sensitive topic with humor and lightness, making it accessible and entertaining. The book offers insights from the author's experience in working as a therapist. The book is definitely for female readers who want to know how to value themselves yet contribute to a relationship and remain healthy and happy.

The author's candor about her life, her experiences, and the mistakes she has made is relatable and readers can connect with it very well. The book is funny and clever and is for all those women who have had wrong relationships with men. The concepts in the book are novel and refreshing, and it will make you think more on relationships. It will also assist readers to make healthy changes in their relationships. This is definitely a recommended read for all the women are looking for a relationship and also for all those who have the uncanny habit of choosing wrong relationships. It's a book that will help readers make changes in their lives. The author's ability to understand unhealthy relationships and address this issue makes this an engaging read. The author's take on relationships is like a breath of fresh air. The book is enjoyable and laced with humor, which is evident from looking at the cover design.
Naked and Transparent
Six Vital Tools for Knowing Yourself and Attracting Healthy Relationships
Vladimire Calixte
2015 Gold Medal
128 Pages
Check current price
Non-Fiction - Relationships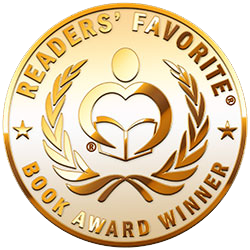 Reviewed by Nandita Keshavan for Readers' Favorite

Naked and Transparent: Six Vital Tools for Knowing Yourself and Attracting Healthy Relationships by Vladimire Calixte is a very useful book for anyone who is interested in transforming negative thought patterns and reclaiming their sense of self worth and inner peace. Initially when I started reading this book, I assumed that it would deal predominantly with relationships. In fact, it deals predominantly with purging the negativity within and increasing one's own inner peace and positive energy.

The book explains that people often grapple with self worth issues and this causes them to generate a fake facade which they strive to maintain since they are fearful of exposing their inner insecurities. Calixte explains that in coming to terms with one's inner vulnerability, you do not become weaker. In fact, you initiate the process of healing and you build a stronger, more secure personality from within. There are several sections that form a workbook approach due to the useful questions and spaces provided to write answers. I found many of these useful and apt, really encouraging the reader to take an active approach to applying the issues presented to their own lives.

There are many realisations that I have had prior to reading this book which I found very simply and elegantly expressed here. However, I feel that many people who read this will begin to initiate their self questioning on whether they have truly owned their inner persona and have healed from past traumas. The messages are truly powerful and worth reflecting on and re-reading until they are practiced in real life. Also, the questions are sharp but in a direct way that allows one to get straight to the most pressing issues at hand.

Calixte has bared her own past traumas by publishing letters in this book written to her absent father. In reading them, you gain a sense of the intense agony, the self esteem issues and hurt that she started off with. But as the letters progress, a change occurs and she begins to work towards inner peace. In showing this, she has proven that she has worked hard to overcome her own issues and she can understand the pain of others. A key point in the book is the importance of journalling which acts as an outlet and a window to one's own thoughts. I agree with Calixte that this method is very valuable in accelerating the growth of people who are in need of healing.

I also wholeheartedly agree with the approach taken by Calixte, which is working predominantly on healing yourself before entering into a relationship, since this process would transform you from within and change the way you interact and what you can contribute to a relationship. It is obvious from Calixte's book that she has a wealth of experience in counselling and that the key goals of the book are to wake people up and motivate them to begin a journey to inner healing and peace.

I found the title truly apt and also I noticed that it resonates with philosophies of some religions, where one is advised to discard the veil of artifice and instead work towards knowing and rejoicing in the inner self. I highly recommend this book to the active reader who is looking to examine their own selves and heal from the past. I would also recommend it to people who have already achieved inner peace if they are interested in reflecting on how far they have progressed, or if they are interested in helping others.
Linked Lives
A Memoir of an Extraordinary 40-Year Friendship
Bonny Brookes
2014 Honorable Mention
240 Pages
Check current price
Non-Fiction - Relationships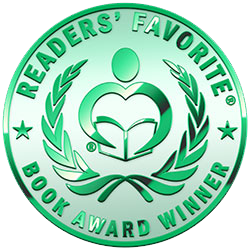 Reviewed by Teodora Totorean for Readers' Favorite

Linked Lives: A Memoir of an Extraordinary 40-Year Friendship by Bonny Brooks is the story of the friendship between Bonny and Lori. They met in their teenage years and their friendship carried on throughout their lives. Even though their lives took opposite directions – Lori stayed in their home town while Bonny moved from place to place several times – they always found the time to call each other. Through their phone conversations, readers find out what the two friends have been through, from love life and raising children to career choices, family events or bereavements. Their lives couldn't have been more different yet they shared something extraordinary: a lifelong friendship and unconditional love for each other. While Bonny graduated high school and then went to college, Lori gave up school shortly before graduation; while Bonny failed to find "the one" in her life, Lori had a happy second marriage after divorcing her first husband at a young age and struggling to provide for her two infant children for several years. Their friendship was not built on their differences, but on the capacity to understand each other's choices and be happy for one another, and sharing their most intimate thoughts and feelings without the fear of being judged. And this, in my view, is true friendship.

The book Linked Lives: A Memoir of an Extraordinary 40-Year Friendship by Bonny Brooks is enjoyable to read, even though you might shed a tear or two along the way. But the two life stories will bring sheer joy as well to any reader. The story could be the story of any friendship and this is the powerful message of the book. No matter what kind of life you have and whether you'll find "the one", go to college, have a career or raise children, if you have a Bonny-Lori kind of friendship in your life, you can conquer anything, from illness, poverty, and addiction to achieve happiness and fulfillment.
Sex Lies & Alibis
Exposing the Game to Transform Relationships
L. Dwain Boswell
2014 Bronze Medal
286 Pages
Check current price
Non-Fiction - Relationships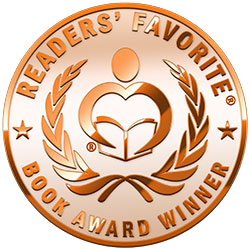 Reviewed by Wen Lung for Readers' Favorite

It doesn't take a genius to realize that relationships today are miles away from what they were decades ago. "Sex Lies & Alibis" is a rather off-putting title for what would otherwise be a brilliant book. Dwain Boswell very accurately puts down into words over 10 years of uncensored observations of where typical relationships are heading, and trust me, things aren't looking too optimistic. The book sheds insights into the relationship games that majority of us intentionally or unintentionally play, but if we were able to denounce, discern and dodge the game, half the battle is won. After all, if you picked up this book, what you are really interested in is a relationship for the long haul, not some 'quickie with a sickie'. Dwain Boswell then teaches us a thing or two about setting the records straight right from the start with his A.F.I.E.M. approach. "Sex Lies & Alibis" is heavily seasoned with apt biblical references to further endorse the beautiful journey from acquaintances to marriage.

This is the kind of book that is painfully honest, excruciatingly difficult to achieve (especially dependent on how accepting our society is), but oh-so-good for your mind, body and soul. I enjoyed the sincere approach this book took in addressing the truth in modern relationships. Sometimes it is difficult to recognize that some decisions aren't lying in the grey area; it is either right or wrong. But society has made it so acceptable that these decisions become the standard. I believe that this book will make women stronger, men more virtuous, and society more discerning of the truth.
Wife for Life: The Power to Succeed in Marriage
A Woman's Inspirational Guide to a Grand Lifelong Marriage
Ramona Zabriskie
2014 Silver Medal
312 Pages
Check current price
Non-Fiction - Relationships
Reviewed by Samantha Rivera for Readers' Favorite

Understanding the relationship between a husband and wife is key for anyone who hopes to enter into this covenant. But it takes more to have a good relationship between the two than just loving each other. You have to be able to balance different aspects of your personalities and to not only teach him but learn yourself as well. There is a lot to learn about men and not only what they need, but how to get what you need from them. Wife for Life by Ramona Zabriskie is definitely a great guide to becoming a happy and efficient wife.

If you're not sure about entering into marriage or what it's going to be like, then this book is very helpful. As a soon-to-be-wife myself, I was a little nervous about how things were going to go. Reading this book gave me a bit more information about how to understand a man. They really are a whole different species and sometimes it can be hard to get them to tell you what they want or need. So that's why this book is such a great help. For any woman out there who wants to be a good wife and have a long and happy marriage, this book will tell you why and it will tell you how at the same time. I think I'll be better prepared for my own marriage just by understanding the man I'm about to marry a little better. Wife for Life is definitely a helping hand.
Partners In Passion
A Guide to Great Sex, Emotional Intimacy and Long-term Love
Mark A. Michaels,Patricia Johnson
2014 Gold Medal
504 Pages
Check current price
Non-Fiction - Relationships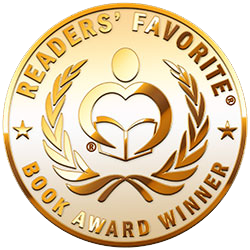 Reviewed by Suzanne Cowles for Readers' Favorite

Partners in Passion: A Guide to Great Sex, Emotional Intimacy and Long-term Love by Mark A. Michaels and Patricia Johnson is an in-depth exploration into the complex world of intimate relationships. Married for fourteen years, the couple lays out a practical guide to keep love alive using their own professional knowledge and experience in the field. We all want to sustain the infatuated feeling of a new relationship, and this book discusses exactly how to maintain connected chemistry while growing into a deeper union. A holistic approach is used to redefine roles, dispel gender myths, explain the anatomy of exploration, and dissect the Tantric energy flow at the heart of intimacy. Michaels and Johnson uncover the mysteries to falling in love again and sustaining a courtship throughout life. All types of unions are defined that run the gamut between kink and sexual dysfunction. This non-judgmental self-help book brings about a fresh understanding of relationships where pleasure is achieved by a focus of service.

Mark A. Michaels and Patricia Johnson use their creative genius to mesmerize the reader in Partners in Passion: A Guide to Great Sex, Emotional Intimacy and Long-term Love by fostering an adult conversation where trust and adventure converge into a vibrant sexual union. Packed into thirteen informative chapters, there is something for everyone's personal tastes, along with illustrations, tips, and a reference list of other books, websites and events. Honest and frank suggestions in a non-clinical setting abound throughout a powerful read into the secrets of a lasting and fulfilled relationship.
My Cat Won't Bark!
A Relationship Epiphany
Kevin Darne
2013 Honorable Mention
224 Pages
Check current price
Non-Fiction - Relationships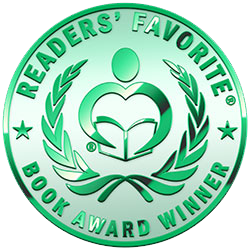 Reviewed by Terri Tumlin for Readers' Favorite

"My Cat Won't Bark!" is an interesting book with a charmingly whimsical title. The subtitle "A Relationship Epiphany" refers to the author's perspective from which he produced the book and may or may not apply to the reader's experience. However, even if you don't experience an epiphany, there is much you can get from this interesting and well-written short volume. The cat in the title that refuses to bark refers to the people who populate our intimate lives and do not change just because we want them to. Be it husband, boy or girl friend, date, or bed mate, Kevin Darné points out the futility of trying to improve our own lives by 'improving' others. His take, well presented, is to spend the effort instead on looking inward and discovering what it is that we really want before we start looking. That way we end up in relationships that enhance our lives rather than being in ones that are endless battles that we can never ultimately win.

The book is smoothly written and interesting and while it seems to apply more to people before or between relationships, there are insights that apply to those who are married and have been for years. Although at times the author seems somewhat repetitive, the alternate ways of presenting the information spark different things to think about in your own relationships, short term or long term. All in all, I would say it is an enjoyable light read that may give you some new directions in your life.
Tilt
Diary of a Virgin Stripper
A.A. Jones
2013 Silver Medal
282 Pages
Check current price
Non-Fiction - Relationships
Reviewed by Gloria Antypowich for Readers' Favorite

I totally enjoyed this book, reading voraciously, not wanting to put it down and reluctant to find it come to the end. It is a memoir, the diary of Adrienne Allison Jones, a nude dancer in a strip club. It is a glimpse into the world of exotic dancers. While the women work for money, the men are seeking comfort and understanding away from home. It is a glimpse into relationships and marriage, and what people will do to satisfy their needs: money, attention, a sympathetic ear, human companionship, a few moments with someone to cure the loneliness. Adrienne Allison Jones: three aspects of one woman. ADRIENNE is the fierce side of her that has a keen sense of survival instinct and the skill to manage any life situation. She is fearless, courageous, driven and filled with passion and fire. Adrienne is a strong woman, who could rise to the occasion and fight when she needs to. ALLISON represents the inexperienced and innocent side. Allison is the one who has lead her into painful relationships with men, leaving her feeling that she would never find true love. JONES, the athletic, exotic nude dancer in a strip club, finds something that has been missing in her life for a while: POWER, the power to seduce and mesmerize men with her sensual moves, the power to revel her true sexual nature. She is a mufti-talented woman: a housekeeper, a massage therapist, a well-respected Yoga teacher, a Pilates instructor and a pole dancing instructor, marketer of a high end skin care line, the proprietor of her own business as an animal behaviorist and trainer and an author. Her husband, Jim, has a good position at a Hollywood studio. In spite of all their efforts, there never is enough money, and their life is drab and stressed. After 11 years of marriage, she wonders if they will ever experience freedom, fun or passion. They are busy running from one job to the next to stay afloat. She and her husband discuss the idea of her dancing in a strip club to generate the income to help resolve their problems and gain financial freedom. After checking the TILT out, they decide she will dance there. When she starts dancing at the club, she is faced with unimaginable financial freedom; she starts to see her husband (for whom she never seems to bring home enough money) and her marriage in a different light. She is faced with temptation and go to men who want more than she is prepared to give. Where will those relationships go? Will her marriage last?

I am fascinated by human relationships and interactions; that is what prompted me to review this book. The topic was not one that I had experience in. I was not disappointed, and I would recommend it to anyone who is interested in a memoir that is not typical. It will surely give you a glimpse of the harsh realities of life in a strip club.
Contact Author -