This Is How We Leave
Joanne Nelson
2021 Finalist
180 Pages
Check current price
Non-Fiction - Relationships
Reviewed by Emily-Jane Hills Orford for Readers' Favorite

There's something special about decorating a Christmas tree that ignites memories of treasured moments in the past, memories before everyone grew up and started to leave. But, for Joanne Nelson, much of the leaving in her growing up years was tragic: family members leaving to escape the reality of life at home, but really leaving to escape the loneliness of life itself; some family members finding their escape in a bottle; and then the final straw, family members leaving through that portal known as death. Growing up in a dysfunctional family where abuse, both emotional and physical, was the norm, it wasn't unexpected that some family members would seek a venue to escape. Leaving is a part of life, as much as coming home and seeking memories, both good and bad, and finding reason in all those memories, the reason for one's singular existence.

Joanne Nelson's memoir, This Is How We Leave, is a touching tribute to her life and the memories she helped create and nurture. Full of compassion and love, the author remembers happy times, troubling times, and sad times, but the family photo that starts her flashbacks is the one in which she posed with her brothers in front of a candle-lit birthday cake. The eyes, there is so much one can read into a story through the eyes, and that's where the author notes how, at the tender age of 5, she's already feeling the hurt, the fear, the anger of her brothers who stand protectively beside her. The memoir is told with care and precision, with a great deal of descriptive narrative to thoroughly set the scenes. The author has a talent for describing places, people, and events, and the story rings through the 1960s and 1970s with accurate acknowledgment of the finer details of each era, from the clothing and the hairstyles to the expected behavior of young people growing up in this time period. Nostalgia, pain, and sorrow blend together in this touching memoir of a troubling childhood that also had moments of glory and love. Beautifully told.
Twice a Daughter
A Search for Identity, Family, and Belonging
Julie Ryan McGue
2021 Honorable Mention
282 Pages
Check current price
Non-Fiction - Relationships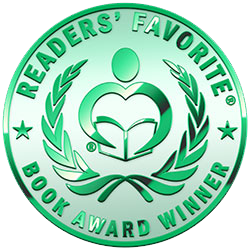 Reviewed by Tammy Ruggles for Readers' Favorite

The award-winning Twice a Daughter: A Search for Identity, Family, and Belonging by Julie Ryan McGue is a compelling, poignant memoir about the search for truth and belonging. The premise is right out of a Lifetime movie. The author is a twin who is adopted, but the adoption was closed, meaning that the records are sealed and she can't find the details surrounding her adoption or birth parents. But she desperately needs to know her health history at age forty-eight when dealing with a biopsy. This prompts the twins (her sister's name is Jenny) to find out together. They decide to talk to their adoptive parents, who don't like the idea of them learning of their birth history. Things get a little more complicated when they enlist the help of a search agency, a private investigator, the court system, and a genealogist. What would seem to be a simple process of unearthing records turns into a revelation of secrets and lies, with the truth being closer than they realized.

At some point in our lives, our minds and hearts turn toward our origins: Who are we, where do we come from, what were our ancestors like? Imagine yourself in your late forties, sick, and in need of your medical records, but you don't have access to them due to a closed adoption. What determination and resilience would it take for you and your twin sister to prevail? As you read this awesome journey, you will feel the emotional ebb and flow of the author's story, the emotions experienced by the twins, the disappointments, and the surprise twist. McGue uses dashes of wit to balance the somber notes. And, besides the compelling subject matter, she is a natural storyteller. Being a former social worker, I know how difficult it can be for adult children of adoption to uncover their origins, so this book can serve as a great advocacy tool as well as a thoroughly engaging autobiography. If you like memoirs that can move as well as inform, you have to read Twice a Daughter: A Search for Identity, Family, and Belonging by Julie Ryan McGue.
A Grownup Guide to Effective Crankiness
The Crankatsuris Method
Steven Joseph
2021 Bronze Medal
208 Pages
Check current price
Non-Fiction - Relationships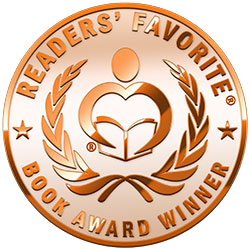 Reviewed by Divine Zape for Readers' Favorite

A Grownup Guide to Effective Crankiness: The Crankatsuris Method by Steven Joseph is a fun book that teaches readers how to understand their crankiness and their family members' crankiness, and how to use this trait to create spaces for growth, deeper and more meaningful connections, and acceptance. It is a relevant book from the author who wrote The Last Surviving Dinosaur: The TyrantoCrankaTsuris. He makes the bold claim that humans are descendants of the smallest and most dangerous dinosaur known as the TyrantoCrankaTsuris. Our crankiness can sometimes spill over to family members — kids, spouse, parents, and siblings — and this can create a vicious circle of retaliatory crankiness. In this book, readers will learn to take control of their crankiness, find the best approach in handling the crankiness in others, and a lot more.

This book will appeal to any reader who wants to improve their communication with others, pay attention to how their cranky behaviors can affect those around them, and find the best approach to handle people with excessive crankiness. A Grownup Guide to Effective Crankiness: The Crankatsuris Method is written in a lively, humorous tone that grips the reader right off the bat, and the author has the uncanny ability to recreate scenes from the day-to-day experience of readers, making it easy for them to understand the message of the book and to find compelling resonances in their own lives. Steven Joseph speaks in language that is upbeat and engaging. This is a book with a compelling message and is an effective guide on how to defuse the tensions created by our human clumsiness and crankiness.
Unglued
A Bipolar Love Story
Jeffrey Zuckerman
2021 Silver Medal
338 Pages
Check current price
Non-Fiction - Relationships
Reviewed by Lesley Jones for Readers' Favorite

In Unglued: A Bipolar Love Story by Jeffrey Zuckerman, Jeffrey and Leah had enjoyed thirty years of marriage until 2015 when their relationship descended into a vortex of chaos. Leah's behavior started to become uncharacteristically erratic leaving Jeffrey confused and concerned. Although Jeffrey tried to hide his feelings of helplessness and bewilderment from their children, family, and friends, soon he could no longer escape the truth. As Leah's volatile tirades and bizarre behavior intensified, Jeffrey sought help from medical professions, support groups, and loved ones. Jeffrey charts his five-year journey through the maze of diagnosis and treatments and the realization that asking for help was paramount not only to Leah's recovery but his own mental and emotional healing. Unglued is a heartbreaking and humorous story of one man's journey to gain a better understanding of his wife's illness and ensure her recovery while trying to retain his own mental and physical health.

Unglued: A Bipolar Love Story offers incredible incredible insight into bipolar, its symptoms, diagnosis, and treatment and was immediately compelling. Jeffrey Zuckerman's brutally honest account of his emotions throughout was both inspiring and heartbreaking. I admired his patience, non-judgmental attitude, and unwavering conviction to fight for his relationship, even though Leah's behavior confused and frightened him. I was astounded to learn that 20% of all Americans suffer from mental illness too. The scene during his daughter's wedding when he made the comparison between mental and physical illness was extremely profound. I thought the therapist pointing out to Jeffrey the difference between caregiver and caretaker was a turning point for him as he realized the importance of Leah taking responsibility for her actions. I absolutely adored What Does Depression Bleed? by Kay Radfield Jamison; it described the darkness around mental illness perfectly. The Diagnosis chapter was really interesting and such an awakening on the illness. I also found the section around DBT, a technique to control your emotions and manage distress, very interesting.

There were many heartbreaking and emotional scenes that were hard to read because of the upsetting content, but the journal entry from November 2016 was the most hard-hitting and brought a tear to my eye. Throughout the entire emotional rollercoaster of his journey, Jeffrey's fantastic optimism and humor shone through. I think my favorite of his observations was, "I wished I'd never seen The Exorcist." The support group directory at the end of the book was a fantastic addition to further help others going through a similar experience.

Men Chase, Women Choose
The Neuroscience of Meeting, Dating, Losing Your Mind, and Finding True Love
Dawn Maslar
2021 Gold Medal
264 Pages
Check current price
Non-Fiction - Relationships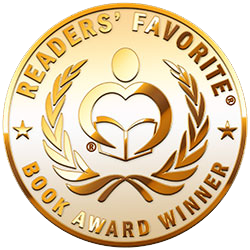 Reviewed by Vernita Naylor for Readers' Favorite

Relationships are hard and incorporating the elements of love makes it extremely difficult. You see someone who you're immediately attracted to and desire to spend the rest of your life with, then three months later everything changes. Why? If you are looking for answers to understand why this initial attraction fizzled out so quickly, you've come to the right place. Love biologist Dawn Maslar unfolds the mystery about the various phases of love, the power of love, falling in love, the impact that love has on the brain, the essential elements of real love, the difference between how women and men process love, and the role that Mother Nature plays in her book Men Chase, Women Choose: The Neuroscience of Meeting, Dating, Losing Your Mind, and Finding True Love. Through extensive research and personal experiences, the author pulls no punches in helping the reader to dig deep in understanding what it takes to find true love and how to maintain it.

Men Chase, Women Choose is a must because it allows the reader to go on an odyssey of love. This book is ideal if you're really curious, want to improve how you love, and see the process from the man and woman's perspective. Once you discover these precious gems, you'll have a better chance of making a solid connection. I was floored when Dawn Maslar revealed how love is not an event but a process with distinct biological phases. This statement alone answers why so many of us fail at love and the divorce rate is so high due to a lack of knowledge. If love is a process, this means that we must be ready for the long haul and not a sprint. This is why the information contained in this book is necessary for making a paradigm shift in our lives. Love can become a beautiful experience and last a lifetime when you learn the rules. Highly recommended. Enjoy!
The Evolved Masculine
Be the Man the World Needs & the One She Craves
Destin Gerek
2020 Finalist
314 Pages
Check current price
Non-Fiction - Relationships
Reviewed by Mamta Madhavan for Readers' Favorite

The Evolved Masculine: Be The Man The World Needs & The One She Craves by Destin Gerek is an excellent book that all men should read to become evolved versions of their own selves. This book is a good tool for men to learn about masculinity, sexuality, and healthier ways of relating to women. The author first dreamed up an alter ego that was termed 'the Erotic Rockstar' and The Evolved Masculine was born from its ashes. It guided his own journey and reading this book will help to remove the self-limiting beliefs about masculinity, sex, and women. The author also shares the difficult parts of his life in this book and asks all men to walk the path of Evolved Masculinity with him so that they can take full responsibility for their lives.

This memoir is the author's story of self-discovery and his stories highlight his mistakes, vulnerabilities, and flaws. The book is an invitation to all men to unlearn their previous perceptions of what it means to be a man and to become full, integrated, and empowered as a result. Destin Gerek's journey is uplifting and encouraging to all readers who are looking for change and transformation by developing their masculine power, sexual mastery, and having better relationships. The techniques, tips, and strategies make it a good book to read during the journey to manhood, and will also help mothers of boys to guide them to raise emotionally conscious and intelligent boys. The topic has been dealt with in a very different and unique way, extensively and expansively, making the concept clear to readers. The Evolved Masculine is an excellent eye-opener for all men and will help them resolve the crisis of masculinity.
Big Wild Love
The Unstoppable Power of Letting Go
Jill Sherer Murray
2020 Honorable Mention
Kindle Edition
Check current price
Non-Fiction - Relationships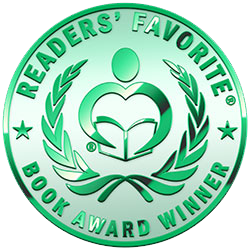 Reviewed by Mamta Madhavan for Readers' Favorite

Big Wild Love: The Unstoppable Power of Letting Go by Jill Sherer Murray is an engaging memoir that chronicles the author's journey where the art of letting go helped her immensely to welcome a new beginning into her life and reclaim the life she had lost. The author gives practical tools and techniques that are simple when it comes to finding Big Wild Love and will guide readers properly on how to cultivate it so that they can boldly deal with the critical transitions of life. Every chapter has the author's personal story and stories of other women to show how to access each step and be happy in a relationship with another person.

Jill Sherer Murray's journey is raw, real, and relatable, and she is honest and straightforward when it comes to sharing her experiences with readers. It is all about getting rid of fear and letting go of dead relationships and toxic friendships, and self-love. Letting go requires a lot of courage and this book will give readers the strength to take risks that will bring optimistic and positive changes. The six steps shared by the author will help readers chalk out a good action plan to help them keep on track and hold them accountable for the promises they have made to themselves. I found Big Wild Love interesting and the insights are not difficult to practice so that life starts looking beautiful all over again. This memoir will help readers find the most important love story of all; the one with their own selves. It is a good book that will aid readers who are stuck in their relationships to start their plan and put it into action.
The 5 Core Conversations for Couples
Expert Advice about How to Develop Effective Communication, a Long Term Financial Plan, Cooperative Parenting Strategies, Mutually Satisfying Sex and Work-Life Balance
Julie and David Bulitt
2020 Bronze Medal
216 Pages
Check current price
Non-Fiction - Relationships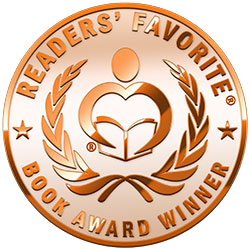 Reviewed by K T Bowes for Readers' Favorite

There are a lot of favorite quotes in The 5 Core Conversations for Couples by Julie and David Bulitt and I marked a fair few. I love this one: 'The concept of making a connection is soaked into our relationship blanket. The word itself is thrown and tossed around—and not just on TV—without much thought about what it means to make a connection, and what it really represents in terms of developing and maintaining a relationship.' It represents just one of the genuine nuggets of wisdom hidden in this helpful toolbox for couples.

There were lots of sections in the book which struck home for me in my marriage of almost three decades. David and Julie Bulitt do an insightful job of highlighting the trigger points in most relationships and walk through each with painful honesty. They share personal stories and situations which cut very near the bone and I'm not sure I could be so brave. Coming from the perspective of an experienced family therapist and a divorce lawyer, the Bulitts have the market sewn up and yet their advice is strangely familiar. There are so many 'aha' moments hidden in the pages of this book, which will quickly become a handbook or instruction manual for living as half of a successful couple.

'"It didn't take a heart-to-heart chitchat to know how you were feeling. I knew that when I saw my putter bouncing into the neighbor's yard," David points out.' There were so many points in this book which found me laughing out loud. The situations are so raw and real that it will appeal to anyone looking for self-improvement. It's the kind of workbook that can be read individually or as a couple and targeted questions at the end of each section force the reader to think about making the necessary changes. The 5 Core Conversations for Couples by Julie and David Bulitt is written as a conversation between a man and wife team and is hugely effective in providing a safe place to learn and grow.
Don't Get Engaged
(Until You Read This Book)
Laura Nielson Denke
2020 Silver Medal
156 Pages
Check current price
Non-Fiction - Relationships
Reviewed by Lucinda E Clarke for Readers' Favorite

This book is pure magic. What book? Don't Get Engaged (Until You Read This Book) by Laura Nielson Denke. It's the definitive guide to getting to know your partner long before the wedding day, and even before you promise to get married. No stone is left unturned in exploring every aspect of living together as a couple. Sectioned into topics such as self-discovery, people skills, present and future aspirations, cultural, religious, behavioral and financial, they are all covered in this little book. It's a book for both partners to read, then complete the questionnaires honestly and then discuss. It covers compromises, even how to talk about and solve problems without conflict, and where and when this should take place. Habits, addiction, health, and drugs are also included and any couple completing this course should, by the end, know their prospective partner almost as well as they know themselves – although the cleverly crafted questions may open doors to self-discovery.

No stone has been left unturned in Don't Get Engaged. It's an easy to read, well thought out journey of insights into the lives of both partners. She has included every scenario you can think of, and askes the questions: "Could you cope living with that?" "Can you compromise, and if so to what extent?" "Can you both communicate effectively?" In many areas, she cites cases from her own counseling experience where couples were on the brink of divorce because they had not asked the right questions before they married. She repeats a few golden rules in that marriage does not change people, to break off an unsuitable relationship will hurt for a while but will save years of pain, and, breaking up is not a failure. How I wish this book had been written 30 years ago; it would have saved me years of misery. I can't praise it highly enough, well worth the 5 stars.
Romance... Push The On Button!
How To Turn Your Man Into A Romantic
Paul Gaughan
2020 Gold Medal
Kindle Edition
Check current price
Non-Fiction - Relationships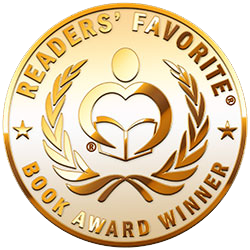 Reviewed by Sefina Hawke for Readers' Favorite

Romance... Push The On Button! (How to Turn Your Man Into A Romantic) by Paul Gaughan is a non-fiction book on relationships that would appeal most to an audience made up of primarily female adults who are comfortable with reading about sexual beliefs, menopause, arousal, and pleasure. Have you ever wondered why romance fantasies never compare to the real thing? Well, this author aims to teach women how to help transition their relationship into allowing for more romantic connections. The author explains how romance is a vital part of an intimate relationship for women and that women can take steps to help bring that romance into their relationships even if their male partner has reluctance towards romance.

Romance... Push The On Button! (How to Turn Your Man into A Romantic) by Paul Gaughan has a title and cover image that aroused my curiosity quickly. As a woman looking for a long-term romantic partner, I found this book to be very helpful in teaching me how to stop just complaining to my friends about the lack of romance and instead become empowered to take action to get that romance for myself. This is not the typical self-help book as the author clearly has a wealth of counseling experience with couples in how he was able to offer advice, tips, and the science behind romance. Overall, I feel this book will help me to be much happier in my future relationships and more knowledgeable on how to achieve deeper intimacy.
Contact Author -