Recommend this book:
The Smarter Preschooler
Unlocking Your Childs Intellectual Potential
Renee Mosiman, MA and Mike Mosiman
2010 Gold Medal
224 Pages
Check current price
Non-Fiction - Parenting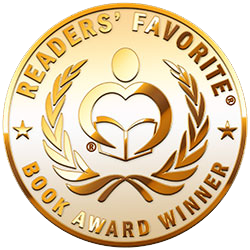 Reviewed by Anne Boiling for Readers' Favorite

The introduction to this book reminds us that the first few years of a child's life are spent playing and discovering. We can make that play intellectually stimulating. An intellectually stimulating environment is "child focused, and physically and verbally engaging, as well as, emotionally supportive." The key is to recognize your child's gifts and offer opportunities to develop those gifts. This book discusses theories of intelligence and different things that impact a child's intelligence. The author stresses the importance of reading to your child, verbally interacting with your child, and playing with your child.

This book is an excellent tool for parents. I was pleased to see the emphasis on reading, talking and playing with your child. The author discusses in-depth types of play and the way it stimulates your child to learn. The use of TV and computers is discussed. The author explains appropriate TV viewing and how much TV to allow. There is also a section on classical music. A parent should seize every opportunity to engage a child including outings. There is an important section on proper nutrition and exercise.

I am very pleased with this book. Too often parents try to force their children to learn. They compare their child to other children. This book has a common sense approach. It is well organized, easy to understand and to use. Where was this book when my children were young? Ah, but it is here in time for my grandchildren!
Recommend this book:
Eyes In The Rearview Mirror
Basic Lessons From My Father
Joseph C. Pfeiffer
2010 Silver Medal
Kindle Edition
Check current price
Non-Fiction - Parenting
Reviewed by Lynn Fowlston for Readers' Favorite

As children we look up to our parents we think they are the smartest people we've ever known. That usually ends in the preteen age. Suddenly our parents know little and as we reach our early 20s they know even less because we know it all. However, there comes a time when we realize that our parents were pretty smart after all and it was us that were pretty ignorant.

"Eyes In The Rear View Mirror" is a book short book packed with much wisdom. Each Chapter Title is a quote and a lesson in life follows. For example; Always look for the knot on the bottom of the Christmas Tree; Do not bring your work home and do not take home to work and Never quit learning. This is a book of actual life stories and the lessons the author learned from them. They are humorous yet touching. We should all look back and remember the wisdom of our fathers, a time when families ate their meals together, went camping together, traveled together. We should all look in the rear view mirror and remember the eyes looking back at you.

I really enjoyed this book and it brought back memories of my own family and the wisdom I learned as a young child not only from my father but my grandfather as well. This book would be an ideal gift to give to any father for Father's Day. I feel the cover should have some kind of a picture on it though, I think it would stand out better.
Contact Author -