Smart Parenting for Smart Kids
Nurturing Your Child's True Potential
Eileen Kennedy-Moore
2012 Gold Medal
Kindle Edition
Check current price
Non-Fiction - Parenting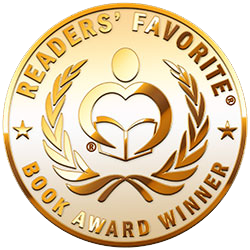 Reviewed by Laurie Gray for Readers' Favorite

"Smart Parenting for Smart Kids: Nurturing Your Child's True Potential" by Eileen Kennedy-Moore, PhD, and Mark S. Lowenthal, PsyD, explains how and why children struggle and distills "smart" parenting into four essential components: a compassionate ability to view the world through our children's eyes; the confidence to set judicious limits; a commitment to turn toward our children more often than away; and faith in our children's ability to grow and learn. The authors identify seven fundamental challenges, devoting a chapter to each: Tempering Perfectionism, Building Connection, Managing Sensitivity, Handling Cooperation and Competition, Dealing with Authority, Developing Motivation, and Finding Joy. Drawing upon their own professional training and experience, they offer insightful strategies and research-based solutions, demonstrating practical application through the use of two, three or four specific vignettes that represent typical behavior issues in each chapter. The book includes an index and an extensive selection of recommended reading for both parents and professionals.

This is one of the most encouraging and empowering parenting books I have encountered. There is no elaborate system of rewards and punishments to "fix" children by controlling and manipulating them into conformity to our desired outcomes. Instead, the strategies are the ones we can use to "parent" ourselves, turning us into positive examples of the behavior we desire for our children and giving us the "parenting" experience we need to parent our children more successfully. Dr. Kennedy-Moore and Dr. Lowenthal emphasize that a child's true potential is not in performance and achievement, but in the capacity for personal growth and life-long learning innate in every child. I highly recommend this practical guide to all parents who want to cultivate their children's inner strength and outward compassion and help their children create their own meaningful and satisfying lives.
The Daddy Diaries
A Year in the Life of a Modern American Dad
Paul Kemp
2012 Finalist
272 Pages
Check current price
Non-Fiction - Parenting
Reviewed by Janet Jensen for Readers' Favorite

The Daddy Diaries by Paul Kemp chronicles a year in the life of the father of two active young boys. "What started out as a way to chronicle my sons' younger years for their later enjoyment," he writes, "evolved into a way to vent my frustrations while I tried to overcome the mediocrity in the workplace while my employers shipped our jobs overseas, and then turned into a way for me to deal with my grief and then the emotional aftermath of my marriage." As described, the diary is a mixture of ups and downs and anecdotes of daily work and family life. Originally a therapeutic tool, he found pleasure and importance in recording insightful Dad-son moments.

The Daddy Diaries is a touching account of fatherhood, and Kemp's tenderness melted this reader's heart, perhaps because my husband and I have raised three active sons. However, as it appears in the form of diary entries, there is much repetition and the pace of the storytelling is therefore somewhat slow. I found myself waiting for "the plot" or "the point" and then realized that journal entries do not rely on these literary devices. With a caveat for some adult language, I give The Daddy Diaries four stars for its honesty and the author's ability to inject insight and love into the smallest of events in his children's lives, savoring moments he will share with them as they grow older. All little boys should be so lucky.
Peek-A-Boo, I See You!
Parenting From Your Child's Point of View
Sandra Gunn
2012 Silver Medal
182 Pages
Check current price
Non-Fiction - Parenting
Reviewed by Anne Boling for Readers' Favorite

Sandra Gunn, a former educator in the public school system, received a grant to develop and teach an innovative humanities course for high school students. Upon the successful completion of this program, she left public education and joined the Council of the Great City Schools in Washington, DC where she helped develop curriculum options for the great city schools. This work was designed to build a bridge between the relevance of what a student learns and its practical applications to his life.

With the birth of her two sons she established a home school with pioneering concepts devoted to the exploration of their natural curiosities. The curriculum was based upon the concept that every child is an artist who has a need to express himself; that each question may have more than one answer; that success and failure are part of the same process; that mistakes are positive because they encourage us to change direction; and that work and play are the same. Children learn what has purpose in their lives.

She received her BA degree from the University of Florida and her Masters degree from Auburn University. She has a successful hospitality interior design business. Sandra was chosen by Hotel Interactive HIConnect Design to be one of their 50 featured vignette designers in their March, 2012 national hospitality trade show. She was invited to become a member of the HIConnect Design Advisory Board.

She writes and blogs on parenting and education at www.peekabooparenting.com
Babies' Guide to Parents
and other important people
Meri Ramey-Gray
2011 Gold Medal
134 Pages
Check current price
Non-Fiction - Parenting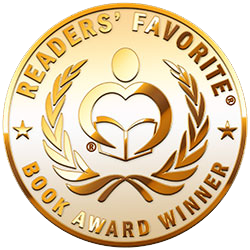 Reviewed by Kristie Ingerto for Readers' Favorite

Meri E. Ramey-Gray's Babies' Guide to Parents is a fun and educational book to read! Written from a baby's perspective, this book is jam-packed with essential information for parents and caregivers of infants. Each month is discussed in a separate chapter. This allows for milestones and significant information that usually is a part of each month to be discussed: for example, when a baby typically begins to crawl/climb and when shots are usually administered. Sharing what the baby needs is cute to read from a baby's perspective and so very true. Some things may appear to be commonsense, but in the midst of a crisis or when you are so tired of taking care of and raising a baby, it is easy to forget certain things.

This is a well-written and cute book! Babies are a lot of fun but also a lot of work, and they are a gift that must be treasured and treated well. Ramey-Gray will take you into the mind and thoughts of babies and see the world during their first twelve months of life "from the other side." I highly recommend this book to parents as it is enjoyable, yet also educational and is not overwhelming or difficult to read or understand. I like how the author stresses that babies love their parents/caregivers, and that during the seemingly mundane tasks of caring for them, it can be difficult to always focus on the positives of raising a baby.
Suck it Up
Memoirs of a Gym Mom
Lora Coad
2011 Bronze Medal
108 Pages
Check current price
Non-Fiction - Parenting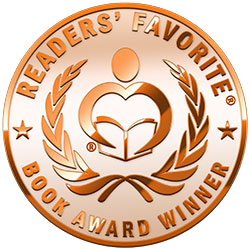 Reviewed by Anne Boling for Readers' Favorite

Even before Kimberly was born she was in constant motion. Her mother, author Lora Coad, reminisces over the antics of Kimberly as she was growing up, from throwing the cat down the stairs to doing back flips everyday in the living room. As Kimberly grew older it became more difficult for Lora to understand her passion for gymnastics. The coaches finally convinced Lora that this wasn't just a phase; Kimberly was really good. As Kimi reached a higher level of competition, Lora struggled with her emotions. There were mothers who were constantly at the gym spouting the technical language and critiquing the coaches. Lora did not want to be that type of mother, and yet Kimi begged for her to always be there.

I admire Lora's sense of humor and her devotion to her children. Being a parent is not easy; accidents and disappointments go along with the triumphs. Lora may have hated the sport at times, but she supported her daughter through it all. When Lora shared how Kimberly felt her talent was a gift from God, my heart was warmed. Some are blessed with special talents, and we just can't always understand why. One of the most important lessons Lora learned through the experience was to "Suck It Up": to make the effort required to do or deal with something difficult or unpleasant. If more of us knew how to "Suck It Up," we would be more mature and happier people.

Lora's book struck home with me in several ways. At times she is almost analyzing herself. I can relate to many of the question she asks herself, and the answers she comes up with. The relationship between mother and daughter is a difficult one at best; at times it is painful, heartbreaking and brings disillusionment. All the time it is one of love.

Suck It Up is a short book of a mere 111 pages, but it is a book big on the relationship between mother and daughter. When I first began reading this book I expected to read about a mother similar to the ones I knew through Little League. I was so wrong. This book has depth and yet is written with a sense of humor. All mothers should read this book.
The Smarter Preschooler
Unlocking Your Childs Intellectual Potential
Renee Mosiman, MA and Mike Mosiman
2010 Gold Medal
Kindle Edition
Check current price
Non-Fiction - Parenting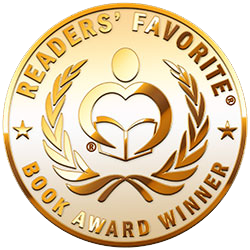 Reviewed by Anne Boiling for Readers' Favorite

The introduction to this book reminds us that the first few years of a child's life are spent playing and discovering. We can make that play intellectually stimulating. An intellectually stimulating environment is "child focused, and physically and verbally engaging, as well as, emotionally supportive." The key is to recognize your child's gifts and offer opportunities to develop those gifts. This book discusses theories of intelligence and different things that impact a child's intelligence. The author stresses the importance of reading to your child, verbally interacting with your child, and playing with your child.

This book is an excellent tool for parents. I was pleased to see the emphasis on reading, talking and playing with your child. The author discusses in-depth types of play and the way it stimulates your child to learn. The use of TV and computers is discussed. The author explains appropriate TV viewing and how much TV to allow. There is also a section on classical music. A parent should seize every opportunity to engage a child including outings. There is an important section on proper nutrition and exercise.

I am very pleased with this book. Too often parents try to force their children to learn. They compare their child to other children. This book has a common sense approach. It is well organized, easy to understand and to use. Where was this book when my children were young? Ah, but it is here in time for my grandchildren!
Eyes In The Rearview Mirror
Basic Lessons From My Father
Joseph C. Pfeiffer
2010 Silver Medal
100 Pages
Check current price
Non-Fiction - Parenting
Reviewed by Lynn Fowlston for Readers' Favorite

As children we look up to our parents we think they are the smartest people we've ever known. That usually ends in the preteen age. Suddenly our parents know little and as we reach our early 20s they know even less because we know it all. However, there comes a time when we realize that our parents were pretty smart after all and it was us that were pretty ignorant.

"Eyes In The Rear View Mirror" is a book short book packed with much wisdom. Each Chapter Title is a quote and a lesson in life follows. For example; Always look for the knot on the bottom of the Christmas Tree; Do not bring your work home and do not take home to work and Never quit learning. This is a book of actual life stories and the lessons the author learned from them. They are humorous yet touching. We should all look back and remember the wisdom of our fathers, a time when families ate their meals together, went camping together, traveled together. We should all look in the rear view mirror and remember the eyes looking back at you.

I really enjoyed this book and it brought back memories of my own family and the wisdom I learned as a young child not only from my father but my grandfather as well. This book would be an ideal gift to give to any father for Father's Day. I feel the cover should have some kind of a picture on it though, I think it would stand out better.
Contact Author -