Walking to Woot
A Photographic Narrative Discovering New Dimensions For Parent/Teen Bonding
Jackie Chase
2015 Bronze Medal
Kindle Edition
Check current price
Non-Fiction - Parenting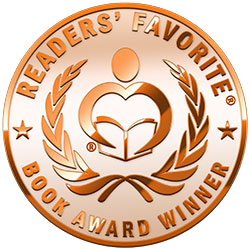 Reviewed By Gisela Dixon for Readers' Favorite

Walking to Woot: A Photographic Narrative Discovering New Dimensions For Parent/Teen Bonding by Jackie Chase is a true account of a mother-and-daughter's journey together into Papua New Guinea and all of its accompanying adventures and insights. Walking to Woot starts with Jackie and her teenage daughter, Katherine, embarking on an once-in-a-lifetime journey to Papua New Guinea and into a world still relatively untouched by civilization. Their one-month-long excursion is documented fully as we hear their stories - full of adventure, fun, discomfort, and traveling with the bare necessities - which offer a rare glimpse into the lives and culture of the various tribes that inhabit Papua New Guinea. In the end, Walking to Woot is more than the journey; it also tells the story of how a mother and daughter became a team and formed a new bond as they experienced a new world.

Walking to Woot: A Photographic Narrative Discovering New Dimensions For Parent/Teen Bonding by Jackie Chase is an immensely enjoyable book written superbly by Jackie Chase. I felt that I was able to get a true, unadorned glimpse into the life and society of various tribes that live in Papua New Guinea such as the Dani, and to truly understand a region that may be one of the last untouched places left on earth. I also loved the fact that Jackie truly empathizes with the locals she meets and has a very open, accepting mindset. Her bonding with Katherine is also a great lesson in parenting. All in all, a wonderful read for all travel or parenting enthusiasts.
When Parenting Is A Foreign Language
A Child Therapist's Guide to Speaking Your Child's Language
Diane Ross-Glazer
2015 Silver Medal
Kindle Edition
Check current price
Non-Fiction - Parenting
Reviewed By Mamta Madhavan for Readers' Favorite

When Parenting Is A Foreign Language by Diane Ross-Glazer is a useful book on parenting and gives a peek into a child's emotional world, allowing one to become more aware while bringing up kids. It's a book that can be read many times and can be used as a guide for reference. The personal stories and experiences in the book are useful for readers. The book educates readers on how to deal with tantrums and prevent children from misbehaving in public. The book helps parents to communicate with their kids in a better way, understand their behavior and gently guide them toward more acceptable patterns of behavior.

I will definitely recommend this book to all parents because it helps build up healthy relationships with one's kids. The author's tips are simple, easy to put into practice, and insightful. There is a lot of information in the book and it is an effective manual in bringing up children and maintaining a healthy relationship with them. Parenting can become difficult and complicated at times, and this book discusses how to approach and handle kids during difficult times, and create a healing experience. The four-step formula for handling a child during a difficult situation is indeed helpful to all parents. The book is written with humor and the author is able to tell readers how the mind of child works. The book is beneficial from the point of view of both parents and children.
Tilt
7 Solutions To Be A Guilt-Free Working Mom
Marci Fair
2015 Gold Medal
Kindle Edition
Check current price
Non-Fiction - Parenting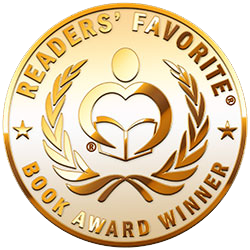 Reviewed By Samantha Rivera for Readers' Favorite

The life of a working mother can be difficult. There are times when you have to weigh up your professional obligations against the personal and familial obligations you have toward your family and, more specifically, your children. Understanding how to develop a personal life outside of your professional life and family life is essential to having a well-rounded, well-developed life. Marci Fair describes her life and the way she's come to understand the best way to balance out the different aspects of her life. Tilt: 7 Solutions to Be a Guilt-Free Working Mom describes and helps you to understand the way in which life will change when you become a mother and a working professional at the same time.

Tilt: 7 Solutions to Be a Guilt-Free Working Mom by Marci Fair is a great book for any mother who is trying to decide on the best way to support her family financially and emotionally. I know that I've wondered what to do when I have children because I believe I'd still like to work. This book has helped me to understand what I can do to be there for my children yet still have a life of my own. If you're a mother who doesn't know how to provide the best level of care for her children and work outside the home, then this is definitely a book to consider. I know I'll recommend it to my friends and family members who are working mothers as well, and I'll be looking back at it when I have children of my own.
Loving Andrew
A Fifty-Two-Year Story of Down Syndrome
Romy Wyllie
2014 Honorable Mention
Kindle Edition
Check current price
Non-Fiction - Parenting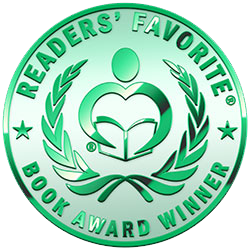 Reviewed By Lit Amri for Readers' Favorite

In Loving Andrew, Romy Wyllie tells the story of her Down syndrome son, Andrew James Wyllie, and also stories about Lindsay Yeager and Blair Rodriguez; both with the same condition. It is not only about how Romy and her family face the challenges of raising a Down syndrome child, but the joy and life lessons that he bestowed upon them.

I never knew that a person with Down syndrome could be affected by mental illness, such as paranoid schizophrenia in Andrew's case. This revelation is quite a surprise for me due to my lack of knowledge in this matter. Reading about the public and the medical community's reception in the late fifties towards Down syndrome is informative; I'm glad that society is more knowledgeable about Down syndrome although the lack of understanding regarding the disabled people still lingers today.

My mother is a retired nurse for almost 15 years now, and I clearly remembered what she said about Down syndrome children, "It is sad that their life span is shorter than us." I'm glad to know that Andrew lived until he was fifty-two, although it was hard to read about his decline from a high-functioning man with Down syndrome, to a man who had to battle paranoid schizophrenia and Alzheimer's in his last years.

I truly appreciate that Romy Wyllie shares her story about Andrew with the rest of the world. Loving Andrew is an eloquently written book and definitely a helpful guide as well as inspiration for everyone, especially parents with disabled children.
Growing Happy Kids
How to Foster Inner Confidence, Success and Happiness
Maureen Healy
2014 Silver Medal
Kindle Edition
Check current price
Non-Fiction - Parenting
Reviewed By Samantha Rivera for Readers' Favorite

Growing Happy Kids by Maureen Healy is all about how anyone can raise children that are confident in themselves and their ability to succeed. With information and stories from real parents and the Five Building Blocks of Inner Confidence, it's possible to determine which stage of confidence you are already at and how to build yourself and your children up to an even stronger level of inner confidence. Even if you have no confidence right now, you'll be able to find your inner strength and your ability to succeed. It's not about knowing what you do well and taking your confidence from an external influence, it's about taking your confidence from inside yourself. Being strong from the inside out is much harder, but it also has far more rewards in the end. Teaching your kids these skills from a young age will definitely help them to be happier and far healthier as they grow into adulthood.

Being confident isn't just about knowing you can do something well, it's about knowing that you can overcome obstacles and that you, as your own person, are capable of whatever you need in life. It's about understanding that even if bad things happen to you, you can overcome. By learning this for yourself and teaching it to your children, you can make them and yourself much stronger. I definitely learned more about this by reading Growing Happy Kids by Maureen Healy. The information in this book, especially that from real parents, was easy to understand and really made me believe it will work.
The Big Secret
The Whole and Honest Truth About Santa Claus
D. W. Boorn
2014 Gold Medal
Kindle Edition
Check current price
Non-Fiction - Parenting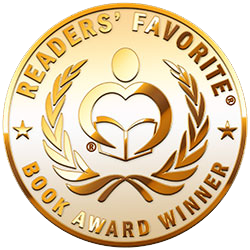 Reviewed By Kristie Ingerto for Readers' Favorite

The Big Secret by D. W. Boorn is a must-have for every parent as it will help children with the transition from believing in Santa Claus to knowing the truth about the magic of Christmas. The Big Secret asks and double checks that the reader is ready to learn the truth about Santa Claus and be added to the list to be a part of the Big Kids' Club. If the reader is ready to take this enormous step, then he or she should turn the page, add his or her name to the list and be prepared to learn the truth about Santa Claus. The legend of Santa Claus is shared as well as the concept of magic; both the magic of things that can be seen and those magical things that cannot be seen. The magic of Christmas and the season is explained as well with examples of how children can also share in this magic.

I absolutely love The Big Secret and it has found a spot on my bookshelf. It will be used when my children are ready to write their names on the list to join the Big Kids' Club! D. W. Boorn addresses the concept of Santa Claus for children who are transitioning out of the stage of believing in Santa Claus. It is explained in such a way that Christmas is seen in a whole new light, but it is still just as magical a time as when Santa Claus was believed in, maybe even more magical!

This book is really for anyone of any religion and does not delve into specific religious beliefs, merely the concept of Christmas being a magical time of the year due to the fact that people are kinder to each other at this time and are overall a better person. I love the look and the layout of this book as it really does look magical as if containing secrets within the pages.
Holidays for Kids
Charles Pascalar
2013 Bronze Medal
Kindle Edition
Check current price
Non-Fiction - Parenting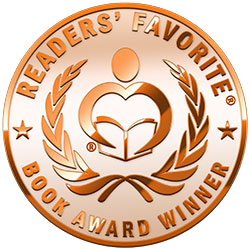 Reviewed By Kristie Ingerto for Readers' Favorite

Charles Pascalar's book "Holidays for Kids" is packed full of great ideas for parents and children to celebrate holidays together, well-known holidays and lesser known ones as well! This book is divided up into chapters by each month with the holidays specific to that month coming in each chapter. For example, July has five holidays: Independence Day, Macaroni Day, Slurpee Day, Lollipop Day, and Parents' Day. While the majority of Americans already have ways and traditions for celebrating Independence Day, the author has included some historical facts about each state and also information about different types of fireworks. Then Slurpee day is of course July 11th (7-11 Convenience Store) and the book gives a brief history of this store and a simple tradition of going for a Slurpee on this day each year. The last chapter contains other special days such as birthdays, picnic days and kids in the kitchen days that can be celebrated any day and many days throughout the year. Each holiday is discussed and ideas are shared for families to adapt and use in order to create their own traditions and have fun together.

This is by far one of the best parenting books I have ever read! Not only is it unique and fun to read, but it is filled with excellent ideas to use as a way to spend time and create memories with my children! I love the range of ideas and activities in this book and cannot wait to try so many of them out. While some will take more time and money than other ideas, it is all about creating the moments and memories as a family and giving of time and love as the author stresses. This is a must-read for all families!
The Immortality Complex
Dr. Jerome L Schulte, MD
2012 Finalist
Kindle Edition
Check current price
Non-Fiction - Parenting
Reviewed By Jean Brickell for Readers' Favorite

In Dr. Jerome Schulte's book, "The Immortality Complex", he lists three things that are the philosophical theorems of his book: the essence of humanness is need, the essence of need is feelings, and the essence of feeling is growth. Need is the continued growth through feelings. He contends that people don't delve into their feelings near enough to the detriment of their selves. He discusses feelings in depth and the need for love and unconditional love and the problems with the lack thereof. Sexuality is vastly important to the self and to the sharing of sex with one that is important to the self. Dr. Jerome Schulte has worked with small children, juveniles, and adults as criminals and potential criminals and has his theories as to why they were bent that way and ways in which help could be accorded.

If you have an interest in psychology or even an interest in people in general, you will be interested in reading "The Immortality Complex" by Dr. Jerome Schulte. The doctor discuses what is necessary to be a mentally healthy human. He also delves into the criminal personality which gets quite interesting. The doctor has 40 years of working with people. To aid them in many problems that they may have, he has studied the psychology of the mentally ill as well as those with a criminal bent, even young children. A spell-binding book!
Smart Parenting for Smart Kids
Nurturing Your Child's True Potential
Eileen Kennedy-Moore
2012 Gold Medal
Kindle Edition
Check current price
Non-Fiction - Parenting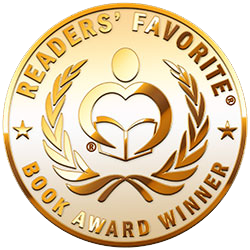 Reviewed By Laurie Gray for Readers' Favorite

"Smart Parenting for Smart Kids: Nurturing Your Child's True Potential" by Eileen Kennedy-Moore, PhD, and Mark S. Lowenthal, PsyD, explains how and why children struggle and distills "smart" parenting into four essential components: a compassionate ability to view the world through our children's eyes; the confidence to set judicious limits; a commitment to turn toward our children more often than away; and faith in our children's ability to grow and learn. The authors identify seven fundamental challenges, devoting a chapter to each: Tempering Perfectionism, Building Connection, Managing Sensitivity, Handling Cooperation and Competition, Dealing with Authority, Developing Motivation, and Finding Joy. Drawing upon their own professional training and experience, they offer insightful strategies and research-based solutions, demonstrating practical application through the use of two, three or four specific vignettes that represent typical behavior issues in each chapter. The book includes an index and an extensive selection of recommended reading for both parents and professionals.

This is one of the most encouraging and empowering parenting books I have encountered. There is no elaborate system of rewards and punishments to "fix" children by controlling and manipulating them into conformity to our desired outcomes. Instead, the strategies are the ones we can use to "parent" ourselves, turning us into positive examples of the behavior we desire for our children and giving us the "parenting" experience we need to parent our children more successfully. Dr. Kennedy-Moore and Dr. Lowenthal emphasize that a child's true potential is not in performance and achievement, but in the capacity for personal growth and life-long learning innate in every child. I highly recommend this practical guide to all parents who want to cultivate their children's inner strength and outward compassion and help their children create their own meaningful and satisfying lives.
The Daddy Diaries
A Year in the Life of a Modern American Dad
Paul Kemp
2012 Finalist
Kindle Edition
Check current price
Non-Fiction - Parenting
Reviewed By Janet Jensen for Readers' Favorite

The Daddy Diaries by Paul Kemp chronicles a year in the life of the father of two active young boys. "What started out as a way to chronicle my sons' younger years for their later enjoyment," he writes, "evolved into a way to vent my frustrations while I tried to overcome the mediocrity in the workplace while my employers shipped our jobs overseas, and then turned into a way for me to deal with my grief and then the emotional aftermath of my marriage." As described, the diary is a mixture of ups and downs and anecdotes of daily work and family life. Originally a therapeutic tool, he found pleasure and importance in recording insightful Dad-son moments.

The Daddy Diaries is a touching account of fatherhood, and Kemp's tenderness melted this reader's heart, perhaps because my husband and I have raised three active sons. However, as it appears in the form of diary entries, there is much repetition and the pace of the storytelling is therefore somewhat slow. I found myself waiting for "the plot" or "the point" and then realized that journal entries do not rely on these literary devices. With a caveat for some adult language, I give The Daddy Diaries four stars for its honesty and the author's ability to inject insight and love into the smallest of events in his children's lives, savoring moments he will share with them as they grow older. All little boys should be so lucky.
Contact Author -