The Neo-Generalist
Where You Go Is Who You Are
Kenneth Mikkelsen, Richard Martin
2017 Bronze Medal
256 Pages
Check current price
Non-Fiction - Occupational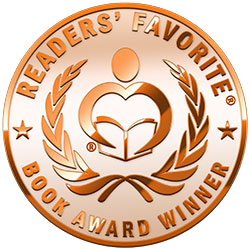 Reviewed by Danita Dyess for Readers' Favorite

How do you live a life of purpose if you live it in multiple worlds? That is one of the questions asked in The Neo-Generalist: Where You Go Is What You Are by Kenneth Mikkelsen and Richard Martin. According to Mikkelsen, Marie Curie, Winston Churchill, Hedy Lamarr - along with countless sports figures, artists and even iconic business leaders - had one thing in common: They were neo-generalists, multi-talented individuals who deftly used their abilities to create the best of both worlds. These polymathic generals honed their "dragonfly vision" to view things with a kaleidoscope effect. Neo-generalists don't like being confined to a single box. Instead, they serve as liaisons and catalysts for companies or tribes "with no desire to belong to the group." With 53 million freelancers in the US, you may perceive this nonfiction guide as verification that you are not the "oddity" you may have thought you were.

The cover image was thought provoking and apt. I immediately identified with the message of refraining from managerial measurement practices and adding new flavor to a recipe. I pondered my existence, identified my preferred learning method, and examined society's influence on hyper-specialism. The comprehensive bibliography will serve as an invaluable lifelong resource. Kenneth Mikkelsen, founder of FutureShifts, has had his articles published in The Wall Street Journal and Harvard Business Review. Richard Martin is a writer and editor who authored Mean Streets and Raging Bulls. The Neo-Generalist is a must-have tool that is predicted to receive critical acclaim, and is highly recommended .
Collaborative Leadership for Classroom and School
Don Broadwell
2017 Silver Medal
114 Pages
Check current price
Non-Fiction - Occupational
Reviewed by Jack Magnus for Readers' Favorite

Collaborative Leadership for Classroom and School is a non-fiction academic management text written by Don Broadwell. Broadwell's early management style was an authoritarian one based on his experiences in the US Marine Corps; however, a career counselor's advice led him to explore other management options, ultimately ending in his study of collaborative leadership. He is the director of The Collaborative Center and has been training teachers in the collaborative method for the past thirty years. He begins this work by defining what a leader is, and he compares the different leadership models seen throughout history, from the strict authoritarian to the more modern servant leader. Broadwell describes collaborative leadership and gives numerous examples in industry, the classroom, and even as a tool that allows parents and children to feel involved and committed to the decision making process. He discusses the strains and stresses put on the education system, teachers and students during the No Child Left Behind initiative, and highlights the differences of today's children from previous generations, their expectations and their potential. Broadwell includes a List of References, a Facilitation Flow Chart for teachers and a Collaboration Base Chart in his appendices.

Don Broadwell's Collaborative Leadership for Classroom and School addresses many issues I have found troubling in today's education process. One reads all too often of highly rated, trained and committed teachers who leave the profession after several years, citing disillusionment with an educational system that puts testing above the needs of students and teachers. The presence of police on public school campuses and their increased role in "discipline" and enforcement of authority is likewise disheartening, as it seems only to create an increasingly hostile environment that's not at all conducive to learning. Broadwell's leadership approach is brilliant.

As I read his chapters describing how collaboration works best, I wished I had known about this when I was a manager sandwiched between the needs of my staff and the demands of a management committed to downsizing and instilling in their employees the belief that they existed to serve their superiors as if they were valued and demanding clients rather than encouraging workers to feel that they had a stake in the firm's functioning as valued members. I remembered hours of unproductive staff meetings and frustrating encounters with management that could have been done so much for employee morale and productivity when approached using a collaborative leadership method. After President Obama's interest in collaborative leadership in the schools, I share Broadwell's hopes that the current administration continues to define an education policy that makes each school "a place of vitality and excitement rather than fear and loathing." Collaborative Leadership for Classroom and School is most highly recommended.
Inflection Point
War and Sacrifice in Corporate America
Traci Medford-Rosow
2017 Gold Medal
236 Pages
Check current price
Non-Fiction - Occupational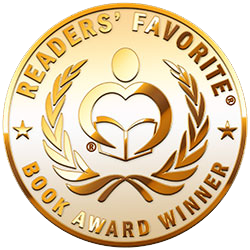 Reviewed by Lex Allen for Readers' Favorite

A true story that reads like a suspense thriller, Inflection Point by Traci Medford-Rosow provides not only an insider's look into the massive pharmaceutical industry, but an emotionally charged story of personal conflicts, defeats and victories. Medford-Rosow spent ten years of her life in an epic battle to protect the patent rights of a corporate giant, Pfizer; a battle that opened old wounds and challenged her beliefs of right from wrong.

The underlying stories, the sub-plots in Inflection Point are intricately woven into the primary back-room and court battles that keep the reader involved and turning the pages. There is insight into the enormous power of the pharmaceutical industry, its predominance over global politics and the lives of millions of people. Here, too, is the story of a woman's life. Medford-Rosow lets it all out in her first book. You'll read about her trials, tribulations, victories and defeats on her path to becoming a Vice President and Chief Intellectual Property Counsel at Pfizer, and the intrigues of legal battles that guarantee a mind-boggling experience.

As an opponent to the overbearing dominance of 'Big Pharma' on the lives of people, this story confirmed my personal beliefs about this industry. What surprised me, in a good way, was the personal story of Medford-Rosow. How she maintained her professionalism and dedication to her employer while battling her personal demons was a great story in and of itself. I highly recommend Inflection Point for readers of legal machinations and courtroom battles, and for those who love stories of personal sacrifice and ultimate victory over their demons.
Stepping up to Leadership
Terry Lee
2015 Finalist
162 Pages
Check current price
Non-Fiction - Occupational
Reviewed by Suzanne Cowles for Readers' Favorite

Stepping up to Leadership by Terry Lee has the power and punches of any management theory textbook, all inside a handy guide. Using 20 years of corporate work experience, Lee details leadership in three parts with seven steps each. If your environment is rapidly changing, then leadership style can be the key to success. Following each chapter is a development plan that poses questions to put the theoretical knowledge into action. There is also a focus on how organizations have changed over the years. Transformation can be achieved by examining personal, team and strategic leadership in twenty-one easy steps. Learn the tools and techniques to influence others, build cultures, live to capacity, and understand the dynamics of organizational life. The focus of this book is on how you can motivate, inspire and bring out the best in people through leading by example.

We all know that the best managers are the ones who mentor their staff, create an inclusive environment, and allow creativity to flourish. Nevertheless, this business book describes both the art and science of leadership. Stepping up to Leadership by Terry Lee provides a solid foundation for a path to vision, future growth, increasing discretionary effort, and taking charge of your own destiny through a range of approaches. Be more efficient on the job while defining goals to form an effective strategy that will bring out the best in people. Even if you have great leadership skills, this manual can act as a performance checklist to focus on weak areas and take your management style to the next level.
Activate Your Passion, Create Your Career
Madison Hildebrand
2015 Finalist
132 Pages
Check current price
Non-Fiction - Occupational
Reviewed by Suzanne Cowles for Readers' Favorite

Activate Your Passion, Create Your Career by Madison Hildebrand is a powerful memoir/self-help/how-to guide. Most people know Madison as the handsome and sweet Real Estate Broker on Bravo TV's "Million Dollar Listing Los Angeles", but what you may not know is included in the book. People who are ultra-successful usually have stumbled a few times to get to the top and Madison is no different. He describes his journey with painstaking honesty and shows a courageous side to growing up in the shadow of over-achieving parents. If you loved Madison before reading his book, you will love him even more afterwards for being real about how hard it is to make it as a top sales person while being a recovering addict. The theme is finding your passion and clearly, Madison found his. His eyes light up at the thought of connecting with others, helping them find one of the most important purchases we make in our entire lives, and building lasting relationships.

Though he works in glamorous Malibu, there is something so down to earth about him that anyone would want to hire him. In the book, he explains how tough it is to start out in a big office with no experience or contacts and sell an expensive property, beating a whole lot of shark agents. He gives personal examples and wisdom from experience about real estate, although this book is more of an inspirational guide for anyone. Activate Your Passion, Create Your Career by Madison Hildebrand offers motivation to find the joy and follow that path, no matter what it is. It is never too late to change careers, to get sober, or to have the best adult life possible, even after growing up as a lonely kid.
Maneuvering Your Career
20 Strategies to Prepare You for Voluntary or Involuntary Career Transition
James K Lehman
2015 Honorable Mention
319 Pages
Check current price
Non-Fiction - Occupational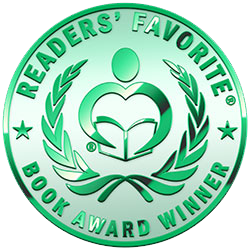 Reviewed by Rich Follett for Readers' Favorite

Maneuvering Your Career by James K. Lehman is a succinctly written, brilliantly conceived, impeccably organized, and eminently practical guide for coming out ahead in planned or unplanned career transitions. In twenty brief, easy-to-digest chapters linked by the umbrella metaphor (from Lehman's childhood) of guiding a canoe safely through ever-changing waters, Maneuvering Your Career offers an utterly practical and easily manageable step-by-step workbook-style strategy for developing a personal set of goals, and a specific 90-day plan for positive career change. Each concise chapter is specifically focused, begins with an encouraging quote to set the tone, includes one or more of a series of relevant and entertaining personal anecdotes from Lehman's own experience, features an exercise segment where readers can list objectives and plans and record personal thoughts and reflections, and concludes with a useful summary to help tie key ideas together. It would be hard to imagine a more informative and user-friendly tool for those trying to advance in the professional workplace or those trying to cope with and regroup from unplanned change.

Although James K. Lehman offers a great deal of valuable wisdom, insight and advice in Maneuvering Your Career, he is also refreshingly candid about his own missteps and failures, the result being that the reader feels as if a life coach is on the job, cheering from the sidelines. The positive "can do" attitude woven through the text inspires confidence in the reader, who has little choice but to entertain grander possibilities in the face of so much positive encouragement. This blanket of positivity is nicely balanced by cautionary tales from real-world experience. Maneuvering Your Career by James K. Lehman is a book that might make a real and lasting positive difference for people with real questions, seeking real answers. In this world of hype and glam, Maneuvering Your Career by James K. Lehman offers a down-to-earth and refreshingly no-nonsense approach to achieving job satisfaction and personal growth. I can see wide applications for this fine work.
The Path to Job Search Success
A Neuroscientific Approach to Interviewing, Negotiating and Networking
Tom Payne
2015 Bronze Medal
244 Pages
Check current price
Non-Fiction - Occupational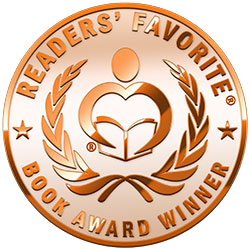 Reviewed by Roy T. James for Readers' Favorite

The Path to Job Search Success by Tom Payne begins with an interesting observation that humans are psychologically wired to move in the wrong direction down the job-search path. Tom Payne therefore emphasizes the need to be well prepared with the correct approach at all times. In an interview, how well one presents one's achievements matters more than the achievements themselves. It is also essential that we give due allowance to the human weakness of having a stubborn faith in the meaningfulness of our achievements and a disregard for our failures. Especially in this, the importance of body language and the necessity to assume a high power pose cannot be over-emphasized.

Also, mastering the subconscious speech of non-verbal behavior is one of the most important job search tasks. One should be able to articulate one's strength in a compelling way, ie. create a sentence that contains the strengths most relevant to the hiring organization. Tom rates some questions in an interview as suicide questions. A few examples are: What are your weaknesses, Tell me about your worst boss etc, and he discusses techniques for answering these as well. Tom completes the book with the most crucial advice: "Always be positive. Always! And no excuses. Ever"

The Path to Job Search Success by Tom Payne is in fact a practical manual to prepare for any interview. Wise suggestions, inspiring real life stories and helpful tips make this book a worthy guide and reference. The book can boast of many new and valuable tips to make one a sure winner.
Deprived of a Fighting Chance
An Inside Look at Rehabilitation in a Canadian Detention Centre
Ghi Dean
2015 Silver Medal
372 Pages
Check current price
Non-Fiction - Occupational
Reviewed by Eduardo Aduna for Readers' Favorite

Nelson Mandela once said that a nation should not be judged by how it treats its highest citizens, but its lowest ones. Ghislaine Dean's novel shows us how one of the "advanced" countries in the world deals with its prisoners -and it's not a pretty sight. Rehabilitation clashes with punishment and inmates are given intermittent rays of hope while being stuck in an endless cycle of hopelessness and desolation. Ghislaine Dean's experiences were written with such emotional frankness that I found myself commiserating with her frustrations and celebrating with her whenever she encounters tiny triumphs.

Deprived of a Fighting Chance: An Inside Look at Rehabilitation in a Canadian Detention Centre is a beautifully raw and personal account of encountering ordinary people trying to do good things and being shut down by a bureaucratic system intent on keeping change, even if it is positive, to a minimum. It shows first-hand how being inside a detention center can distort the humanity of inmates, staff and guards; and reduce a supposedly rehabilitative facility into a melting pot of simmering hate and frustration that can only inevitably explode. Irritation and understanding clash whenever the correctional officers act more inhuman than the inmates under their charge. It is both sobering and frustrating to read each quote, each anecdote and each conversation about men and women trying their best in adverse conditions - only to be hindered by the very system that's supposed to help them eventually become productive members of society. I found my fists clenched while reading the chapter about Paul D. and my eyes wet when learning about the plight and determination of Farah H.

The novel shows how tiny glimmers of compassion, wrought by dedicated individuals, can touch the lives of the down-trodden and the desperate, and give them hope and motivation to become better than they currently are. With frank, no-nonsense prose that tackles a tricky subject head on, Ghislaine Dean's Deprived of a Fighting Chance: An Inside Look at Rehabilitation in a Canadian Detention Centre is one of those rare books that I would have no qualms recommending to everyone I know.
GRE/GMAT Math
A Systematic Approach
Sid Thatte
2014 Silver Medal
325 Pages
Check current price
Non-Fiction - Occupational
Reviewed by Anne Boling for Readers' Favorite

GRE/GMAT Math: A Systematic Approach was devised by Sid Thatte. As we go through school we learn math formulas but not all of us use them every day. If we don't use them we lose them and sometimes we just don't understand them. Then it comes time to take the GRE and the GMAT and we know we need to beef up our math skills in preparation. That's when you need a copy of GRE/GMAT Math. The format of GRE/GMAT Math is much like a traditional workbook. There are no frills but good, solid, problem solving instructions. The focus is on learning concepts. The presentation is very logical and covers an extensive range of theories. The organization of this book is excellent. Sid Thatte has included examples, explanations, problems, and solutions. I would suggest a summary at the end of each chapter and perhaps some practical tests. The test-taking tips are very well done.

GRE/GMAT Math is not for everyone; it is for the serious student that truly wants to learn math. As with any math book, the reader needs to work through the questions because just scanning this book will not be enough. Math has never been my strong suit so I appreciated the way the author presented all the steps to the problems, even the basics. He never skips steps or takes short cuts. However, he does show ways a more advanced student can speed up test-taking time. He presents the concepts in an easy-to-learn or brush-up manner. I highly recommend this book.
Maximum Insecurity
A Doctor in the Supermax
William Wright, M.D.
2014 Gold Medal
256 Pages
Check current price
Non-Fiction - Occupational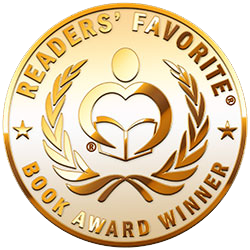 Reviewed by Samantha Rivera for Readers' Favorite

Walking into a facility where the doors are outside of your control, where you're locked in small hallways with no way out, where your every move is viewed and recorded can be a terrifying experience. It's all in a day's work when you're in a supermax facility. Maximum Insecurity will teach you everything you've ever wanted to know and more about the life offenders lead in a supermax and what it's like to work there as well. At times it's terrifying and yet Dr. Wright is able to overcome it. This is his story about working in a prison and about growing as a person throughout the experience.

If you've never been to a prison (or even a jail) then this book is an excellent tool for understanding what life is really like inside those walls. As a doctor in a supermax, author William Wright is witness to everything that happens and all the offenders who spend time there. He has a lot of great insight and he's able to share it with plenty of humor. I was extremely interested in what goes on in a supermax facility, being one of those few who's never seen the inside of those walls for any reason (not even a tour or to visit someone). Maximum Insecurity is an excellent depiction of what working in a supermax facility is really like, with no holds barred. Dr. Wright is completely open and honest about how he feels being locked in the facility with offenders and working with them as well. I definitely recommend this book to anyone interested in the prison system.
Contact Author -