GRE/GMAT Math
A Systematic Approach
Sid Thatte
2014 Silver Medal
325 Pages
Check current price
Non-Fiction - Occupational
If you have ever wished for a book that would equip you with the knowledge base to answer math questions on any topic pertaining to the GRE/GMAT, then this book could be your answer. A timeless edition, it is neither as boring nor as technical as a textbook; yet it lucidly explains every single math concept you may encounter on these tests. Moreover, it features over 500 solved examples as well as over 500 practice questions (with full solutions) to reinforce what you learn. The author recommends finishing this book before starting with full-length sample tests from various sources, and returning to it as needed.

Awarded the KIRKUS STAR by Kirkus Reviews, and a SILVER MEDAL at the 2014 Readers' Favorite® International Book Awards, this book does not focus primarily on short cuts. Nor is it written assuming anything about your level of preparedness. Once you understand the subject matter, short cuts will automatically occur to you. The book shows you how.

This book employs an easy-to-understand, conversational style text that native as well as non-native speakers of English would appreciate. It is so well-organized that there is a chance you might retain it as a general reference for math concepts.
111 Inspirational Life Purpose Quotes and Exercises to Find Your Purpose in Life
Be Your Best Self to Live Your Best Life
Suzanne Strisower
2013 Bronze Medal
208 Pages
Check current price
Non-Fiction - Occupational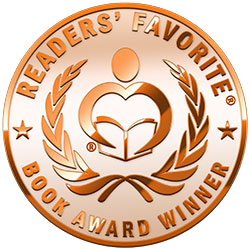 INSPIRATIONAL WORKBOOK WINS BRONZE AWARD FOR NON-FICTION OCCUPATIONAL CATEGORY AT INTERNATIONAL BOOK COMPETITION 111 Inspirational Life Purpose Quotes and Exercises to Find Your Purpose in Life is an international non-fictional/occupational award-winning life purpose workbook that offers a comprehensive mind-body-spirit approach balanced with people's desires to find their ideal job that will lead each person to their own fulfillment. This workbook helps people understand their purpose from seven unique perspectives which create a holistic picture of what you are ideally designed to do in life. Each person will know what their " Life Purpose DNA" is that is the blueprint for success, fulfillment and your ideal job. What people are saying about 111 Life Purpose… • Mina Rivera, Reader's Favorite International Book Competition Reviewer: "111 Inspirational Life Purpose Quotes and Exercises to Find Your Purpose in Life is a workbook that ensures that its readers find their purpose in life. Yes, it can be read in one sitting." • Debbie Allen, Actor, Personal Brand Strategist & Best-selling Author: "This powerful workbook will help you to discover how to make a positive impact on the world around you so that you can LIVE your legacy now. Suzanne Strisower teaches you how to experience the joy, gratitude and heart-felt fulfillment of giving back to others through your life's purpose." • Charles T. Franklin, Amazon Top Reviewer: "Strisower's workbook is a very unique workbook that encourages you to go beyond normal self-help workbooks. In this workbook, I completed activities that analyzed who I think I am, who I thought I was, and who I think I could be at every stage of my life from childhood onward. This approach, which I haven't seen before in other self-help workbooks allowed me the opportunity to view my life comprehensively, to find themes and trends that I might have missed." This workbook makes a great gift and it is designed for adults of all ages – young adults to seniors. The discovery of life purpose can be completed easily in four hours or less!
Management By Steel Trap
A Project Management Framework
Lakshmi Narayani
2013 Silver Medal
116 Pages
Check current price
Non-Fiction - Occupational
Management by Steel Trap (MBST) is a Project management Framework which is based on the traditional project management approaches with the focus on collaborative milestone setting and adoption of methodical questioning throughout the project lifecycle. In order to successfully manage projects, the appropriate project management framework should be followed that would help in accomplishing the project goals. This is intended to be a handy tool for project managers that are eager to try out new tools and techniques to achieve better results or for anyone who aspires to become a project manager and wants to understand the nuances of Project Management. The book starts with an introduction to Project Management terminology and phases, description of Project Management processes based on steel trap laying philosophy and goes on to elaborate the MBST framework with detailed inputs on each Project Management phase. Each phase also includes the tools and templates that could be used to better manage the projects. Additional project management tools like decision making framework, how to conduct meetings effectively, how to master the art of team management, what are the traits to be acquired to become a successful Project Manager and finally, a long list of Project Management jargons are also included in this book.
I Almost Gave Up
P.J. Ingram-McPhee
2013 Gold Medal
71 Pages
Check current price
Non-Fiction - Occupational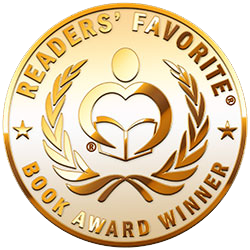 I Almost Gave Up, But Giving Up Is Not an Option Anymore!

It was fascinating to think how my life appeared so well put together by so many other people, but deep down inside I knew the threads were coming apart at the seams. Several events and/or experiences of years past and present brought this notion to mind to share with family, friends, and readers the tremendous blessings of endurance. It is especially important to focus on the fact that you can be a Preacher's kid and grow up all your life in church and still find yourself in a dark place of no return. This book has been written primarily for the person who is hurting and the enemy has told them that there is no way out. It is critical for you to be aware that it is OK to feel out of touch at times, but also to know you don't have to face your fears alone. There were scriptures and stories used in this book for demonstration from the King James Version of the Bible. This book comes from the depth of my heart knowing now that we can survive our trials and tribulations one step at a time. This is not a full or complete account, but it definitely depicts a portion of the important ways God protected me and showed His Love in so Many ways even when I didn't see Him. God still specializes in things that seem impossible and can do what no other power can do. There Is Nothing In Giving Up!!!
Contact Author -