Confessions of a Software Techie
The Surprising Truth about Things that Really Matter
Ramakrishna Reddy
2018 Finalist
283 Pages
Check current price
Non-Fiction - Occupational
"A Readers' Favorite Book Award Finalist"

"book sets you on a journey of enlightenment. Someone finally voiced for all the techies and I honestly couldn't be more happy and content." 

—Abdul Vasi, CEO of Web hosting company Hostcats.com

"Very heart based, which is great. Very real life. Nice work. Good use of references too." 

--Mark Roberts, Great Chief at Croatan Tribal Nation and Trust

"fascinating book with so many interesting and real-life examples around the factors that drive success in work place and life in general." 

--Supriya Srivastava, former Tech lead at Infosys

"looks good. Interesting perspective indeed."

--Kaustubh Mahajan, Senior Consultant at Deloitte

"complete self-help package...."

--Phani Vijay, Business Analyst at Cognizant Technology Solutions (CTS)

Confessional. "How-to". Entertaining. Software world is in a disruptive phase. Technology is changing, business needs are changing, and so should the techies. Without sugar coating and without conforming to be politically right, this book will remove the haziness and share the truth to thrive as a techie at work and life.

After completing more than a decade in the tech world, Ramakrishna Reddy, tells it like it is. By drawing from a decade of experience as a techie, he has distilled work, performance, communication, productivity, politics, health, money, relationships and much more into his 6th book Confessions of a Software Techie.

You'll learn:
- 10 lessons that they do NOT teach in classrooms
- How to deal with people and politics
- 7 practical ideas to get more done from less
- How to write emails that people want to read and act
- Four things you must do to speak effectively with clients, and stakeholders
- A simple 7 step system to fast track your presentations skills
- 4 things you must know to quantify performance
- How to handle the 7 painful problems that every techie will face
- 6 steps to lead a healthy life (and its just not eating right)
- Learn why "Studying and getting a good job" is bad advise
- Learn different options to create passive income
- Why guys should not chase girls and (what to do instead)
- What a woman wants from HER guy
and much more....

Order this book NOW by clicking the button at the top right corner of this page.
Inflection Point
War and Sacrifice in Corporate America
Traci Medford-Rosow
2017 Gold Medal
236 Pages
Check current price
Non-Fiction - Occupational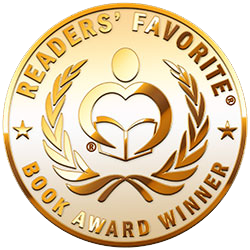 Replete with intrigue, Inflection Point is the true story of the author and her legal team at Pfizer who found themselves at the epicenter of the decade long, world-wide, multi-billion battle for control over the world's most prescribed pharmaceutical product, Lipitor®. The author charts the course of the team's courageous eff ort to protect the company's most prized asset, and the unforeseen personal consequences suffered as a result. In New York, London, Paris, Copenhagen, and Ottawa, from the White House to Wall Street, in boardrooms and courtrooms, in the media and behind closed doors, critical disputes are won and lost in a struggle for survival. Inflection Point is a fast-paced, high-stakes legal thriller and memoir. But it is also a cautionary tale posing a question as fundamental as it is critical: Have the efforts to bring affordable medicines to consumers helped to cripple the very industry that invents life-saving drugs in the first place?
Collaborative Leadership for Classroom and School
Don Broadwell
2017 Silver Medal
114 Pages
Check current price
Non-Fiction - Occupational
Today's globalized economy depends on the dissemination of knowledge rather than the manufacture of goods and the provision of services. This alone calls for new models of classroom leading to prepare children for an interactive future. 
Moreover, students are better equipped to interact with their teachers than ever before, and they get frustrated when they can't participate in decision making. As psychologist William Glasser writes, "Boss management fails because it limits both the quality of the work and the production of the (student) worker. Its use actually causes most of the discipline problems we are trying to prevent."
Don Broadwell, a former Marine, college instructor, and leadership expert offers a blueprint that will help teachers and students become more successful. Learn how to:
discern the differences between collaborative leading and top-down leading;
create your own leader style. One size does not fit all.
make leading exciting for students; and
turn leading a classroom into a pulsating, stress-free activity.
From the evolution of leadership thinking from Lao Tzu in ancient times, through the 1990s and the Human Potential Movement to the present Obama-inspired emphasis on collaboration, this book is an essential resource for anyone who works with and cares about students.
Don Broadwell lays a solid foundation and makes a persuasive argument for changing the way teachers facilitate the decision-making process. Collaboration between students and their teachers in goal setting, activities selection, and outcomes assessment promises much more than buy in; it leads to enthusiastic achievement embraced by all classroom stakeholders, children, teachers, administrators, parents, and community.—Gary C. Newbill, JD, EdD, a retired school district superintendent from Washington State, Dean and Professor of Education Emeritus at Northwest University in Kirkland, Washington.
The Neo-Generalist
Where You Go Is Who You Are
Kenneth Mikkelsen, Richard Martin
2017 Bronze Medal
256 Pages
Check current price
Non-Fiction - Occupational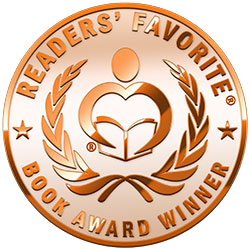 Have you encountered difficulties describing what you do to other people? Have you ever labelled yourself in order to be understood? Is there a difference in the way that a generalist and a specialist can stay relevant? If you had to design an approach to education fit for the twenty-first century, what would it look like? How do you live a life of meaning if you live in more than one world?

During an era still dominated by hyperspecialism and experts with 'the one right answer', the neo-generalist defies easy classification. They are tricksters who traverse multiple domains, living between categories and labels. Encompassing rather than rejecting, the neo-generalist is both specialist and generalist; a restless multidisciplinarian, who is forever learning. The neo-generalist brings together diverse people, synthesising ideas and practice, addressing the big issues that confront us in order to shape a better future. They are curious, responsive, connective.

In The Neo-Generalist, Kenneth Mikkelsen and Richard Martin examine what it is like to be in frequent motion on the specialist-generalist continuum. To illustrate their idea, they draw on stories from numerous disciplines and cultures; from business, art, science, education, activism and sport. In so doing, they explore the characteristics and behaviours of individuals who give expression to their neo-generalism, highlighting the social and organisational benefits they enable. These are border-crossing leaders, innovators, creators and explorers who are already stewarding tomorrow's world.
Deprived of a Fighting Chance
An Inside Look at Rehabilitation in a Canadian Detention Centre
Ghi Dean
2015 Silver Medal
438 Pages
Check current price
Non-Fiction - Occupational
Ghi Dean reveals the truth about working rehabilitation in a maximum security detention centre in the early nineties. With a broom closet for an office, she puts up with harassment from correctional officers and jumbles of red tape from a constantly changing set of managers while trying to deliver correspondence courses and tutoring support to adult inmates, and learning the special modus operandi of working in a maximum security facility as she goes along. Read about the ups and downs as she develops the education program with the help of volunteers, how rehab programs affect the life in the jail and how some corrections staff learned the value of rehab programs.
Although one would think that DFC might be a depressing book, it is not.  Many good things happened as Ghi carried on her program, and in fact she describes it as the best job she ever had.
She never felt so useful as when she was able to help inmates endure confinement and change their lives.  
'Deprived of a Fighting Chance' has many inmate stories from the notes Dean made as she answered requests froom her students and encouraged them to pick up textbook learning again.
In 2017 "Deprived of a Fighting Chance" was read by high level government officials dealing with Corrections.  They informed Dean that although the book is 20 years old, everything described in the book is still going on in 2018 - except the outstanding education program Dean initiated.
The Path to Job Search Success
A Neuroscientific Approach to Interviewing, Negotiating and Networking
Tom Payne
2015 Bronze Medal
244 Pages
Check current price
Non-Fiction - Occupational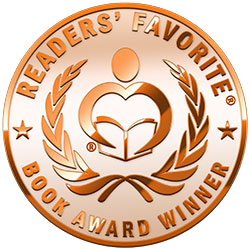 A Job Search System Passing the Toughest Real-World Tests
Tess was a graduate of a prestigious Ivy League college, and the University of Chicago's MBA program, and she had been out of work for 19 months after interviewing with 59 interviewers at 29 companies and being rejected every time. Her answers to interview questions were articulate and well thought out, as you would expect. But the problem was a more powerful form of speech that jobseekers tend to overlook: non-verbal behaviors. Her facial expression, tone of voice and body language all said the same thing: I'm nervous, anxious, and scared. And this was the message that interviewers heard. It led them to look for someone other than Tess.
But her story has a happy ending. The job search system in The Path to Job Search Success enabled Tess to gain control of her non-verbal voice in less than one week. Then, on her 60th interview, she got an offer from a large, respected company, and not just any offer. The salary was $20,000 more than her last job, the one she held 19 months before.
When we are happy we don't have to think about smiling. This is because non-verbal behaviors are a subconscious expression of how we feel. So, how do we control something that is subconscious? The Path to Job Search Success will share seven techniques, one of which made all of the difference for Tess.
Jobseekers tend to follow this advice: Use stories. Stories are powerful, except when they are bad, and most are. This book dedicates three chapters to show you how to get them right.
It also uses the findings of communication and neuroscience researchers to align our job search practices to work with human nature, namely, the way we perceive, process information, make decisions, and so on. And this is the path to job search success.
Maneuvering Your Career
20 Strategies to Prepare You for Voluntary or Involuntary Career Transition
James K Lehman
2015 Honorable Mention
319 Pages
Check current price
Non-Fiction - Occupational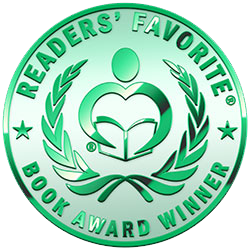 20 Strategies to Prepare You for Voluntary (or Involuntary) Career Transition. Maneuvering Your Career is a success blueprint for today's working professional. With virtually no guarantee of a long tenured career, the office can be a scary place. We want to live our lives and go after our dreams, but too often, we work in a dysfunctional environment, for a crazy boss, and we feel trapped. James Lehman after working more than twenty jobs in thirty years, knows how to maintain sanity and gain the freedom and respect an employee deserves. Let him teach you how to have the career you want, despite the economy, industry changes, takeovers and mergers, and without waiting for your crazy boss to get fired or retire. In Maneuvering Your Career, readers will learn how to: * Overcome the old rules and limiting beliefs holding you back * Own your power and take control of your employment * Gain the knowledge you need to be confident in your job and work * Prepare to take the next step in your career * Determine the right time to make a career move * Take care of yourself in a volatile work environment * Be productive and sane, despite your crazy boss * Get the company to fund your education to advance your career * Leave on your own terms without burning your bridges * Enjoy your work and leave it at the office so you can enjoy your life. Having the freedom to do what you want, for who you want, when you want is powerful. It's never too late to take charge of your career and maneuver it into being the rewarding experience you deserve.
Activate Your Passion, Create Your Career
Madison Hildebrand
2015 Finalist
132 Pages
Check current price
Non-Fiction - Occupational
In
Activate Your Passion, Create Your Career
author, television personality, and real estate mogul Madison Hildebrand inspires readers to consider their future in a bold new way. Through clever narrative on career strategies, tips, and advice that is surprisingly universal, Madison provides a veritable template to ignite the passion, strength, and inner power to transform obstacles into opportunities and succeed in your dream career.
Madison Hildebrand, President and Founder of The Malibu Life, Inc., is one of the most recognizable faces in the world of real estate. As an esteemed and respected luxury real estate agent, Madison is a consummate professional and negotiating expert, with over $250 million in career sales. A six-year veteran of the small screen, Madison is most widely known as the original cast member of Bravo's popular television series
Million Dollar Listing Los Angeles.
Stepping up to Leadership
Terry Lee
2015 Finalist
162 Pages
Check current price
Non-Fiction - Occupational
This book describes what it takes to be an exceptional leader today and explains this at three levels. Personal - being the most effective leader you can be in your personal and professional life. Personal leadership is foundational and means taking charge of your life and becoming the leader you are truly inspired to be. Team - developing people and building high performance teams. Team leadership is for those who choose to step up to the leadership of others and who wish to unlock the potential of people and teams. Strategic - aligning culture, strategy and vision to create exceptional organisations. Strategic leadership is for those who want to step up to the challenge of building great organisations and who wish to build long term sustainable success. Whatever the level of your aspirations and whatever the source of your inspiration this book will have suggestions, guidelines and a practical action plan for you. "For companies around the world, a shortage of leaders is one of the greatest impediments to growth. The challenge is particularly acute today as the global recovery strengthens, companies seek to grow their businesses in new markets, and older leaders retire at accelerating rates." Engaging the 21st century workforce, Human Capital Trends, Deloitte, 2014
Maximum Insecurity
A Doctor in the Supermax
William Wright, M.D.
2014 Gold Medal
256 Pages
Check current price
Non-Fiction - Occupational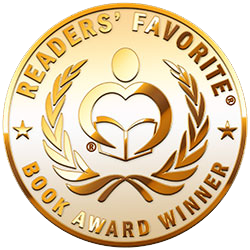 After three decades as a successful ear surgeon, William Wright, MD is bored beyond belief. He dabbles with retirement, but finds idleness infuriating. He has to do something.
Then he sees an ad for a doctor's position from the Colorado Department of Corrections at a supermax prison. Now that, he thinks, would be different. His wife has some thoughts on the matter too. She thinks her husband just lost his mind and is on a collision course with a prison shiv.
After his first day on the job, he wonders if she wasn't onto something. His first patient is an arrogant, callous youth convicted of five cold-blooded murders. Dr. Wright has to steel himself not to bolt.
Nothing prepares a doctor for life at the Colorado State Penitentiary. He quickly discovers treating maximum security convicts is like treating recalcitrant murderous four-year-olds. Always willing to threaten their doctors with bodily harm, they are more interested in scamming drugs than treatment.
Told with self-depreciating humor and scathing wit, Maximum Insecurity describes Dr. Wright's adventures practicing medicine in a supermax correctional facility without, he's glad to say, getting killed even once.
Contact Author -