Heresies of Music: An A-Z Diagnostic Guide
An A-Z Diagnostic Guide
Patrick Brislan
2017 Finalist
296 Pages
Check current price
Non-Fiction - Music/Entertainment
Reviewed by Arya Fomonyuy for Readers' Favorite

Heresies of Music: An A-Z Diagnostic Guide by Patrick Brislan is a book that will appeal to music aficionados. It's a hilarious book that dissects facts about the traditions of music, great musical figures, singers and composers, concepts, and a lot of what people have come to believe in the music culture. From ideas on the treatment of Lisztomania to Drog's prophecy about Electronic Music, the author lifts the veil to reveal his own truths about the institutions and traditions of music. This is the kind of book that will be disturbing to some, entertaining to others, and revealing to the many with very little knowledge about what goes on behind the music scenes.

Patrick Brislan is a master entertainer who seems to have invested a lot of time in researching this book, but what makes it hilarious is the wit and the humor that are blended together to create an interesting read. I found Heresies of Music: An A-Z Diagnostic Guide to be more than a work of entertainment because it informs the reader on a variety of topics in the music industry. Organized in an alphabetical order, the book contains powerful commentaries, anecdotes, and a critique of the many traditions in the music world. In the introduction, the author writes: "Despite the pejorative connotations of its name — and hence its reputation — heresy in fact serves some worthwhile purposes. Heresy challenges, and thereby threatens, orthodoxy. It hastens the decay of myths, lifts veils from mysteries, and provides some alternate clothing for naked emperors." And this is what this book is all about: heresies of music. Readers will enjoy the terse tone, the excellent writing, and the unbridled humor.
Long Legs and Tall Tales
A Showgirl's Wacky, Sexy Journey to the Playboy Mansion and the Radio City Rockettes
Kristi Lynn Davis
2016 Silver Medal
468 Pages
Check current price
Non-Fiction - Music/Entertainment
Reviewed by Tracy A. Fischer for Readers' Favorite

What a fun, fun book I just finished reading, one that I simply could not put down once I started it! Long Legs and Tall Tales: A Showgirl's Wacky, Sexy Journey to the Playboy Mansion and the Radio City Rockettes by author Kristi Lynn Davis chronicles the author's wild and wacky adventures as she moves from being a sheltered, small town girl from the Midwest to a Radio City Rockette in the Big Apple, and then to a steamy traveling dancer with Playboy's Girls of Rock and Roll. Relaying fun, funny and sometimes pretty amazing stories about her experiences while traveling the road as a dancer, this book will keep readers riveted from start to finish!

I loved Long Legs and Tall Tales! Loved. It. How's that for a review? Author Kristi Lynn Davis has done a simply fabulous job at telling the story of her life as a dancer, both the glamorous and not so glamorous parts. Any reader who has wondered what it's like to live their life in the spotlight, to meet and party with celebrities, and to travel the globe as a part of their job, will be enthralled with this book. This is also a good book for those who are looking to break into show business themselves; it provides a great insider's look into the realities of a dancer's life and the sometimes harsh realities of the business. I very highly recommend Long Legs and Tall Tales, and I would love to read more from the very talented, funny and engaging author Kristi Lynn Davis in the very near future!
OverEasy
Conversations with Pam Rossi
Pam Rossi
2016 Bronze Medal
470 Pages
Check current price
Non-Fiction - Music/Entertainment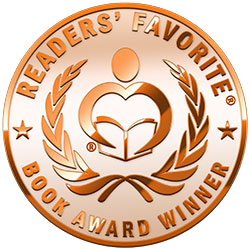 Reviewed by Mamta Madhavan for Readers' Favorite

OverEasy: Conversations with Pam Rossi by Pam Rossi is an entertaining book that highlights the power of music. OverEasy is a radio show that showcased music from classic rock artists. The book leaves readers with a good feeling and teaches them something new about the artists and their great music. Readers will enjoy the conversations and will also come across a lot of musical treasures in the OverEasy show. The private backstage stories and the laughter in the interviews strike a chord in the hearts of readers and, with the music shared in the book, readers get to know more about the kind of music that was played and the uniqueness of the show.

The book is interesting and readers will learn about a lot of musical gems, and also about the different genres of music. The interviews are quite interesting and candid, and the secrets and stories of these highly talented musicians will keep readers entertained till the very last page. The book brings alive the radio show for readers and for those who regularly used to tune into OverEasy, this book is a real treat. Readers can go directly to their favorite musician's page and see what they have to say about music and their vibrant experiences on stage. The musicians, their music, and their projects are all highlighted through the interviews shared in the book, making readers more aware of local Michigan artists.
Naked on the Bench
My Adventures in Pianoland
Robin Spielberg
2014 Gold Medal
374 Pages
Check current price
Non-Fiction - Music/Entertainment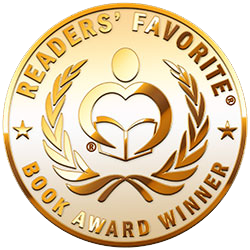 Reviewed by Maria Beltran for Readers' Favorite

Naked on The Bench: My Adventures in Pianoland is an engaging memoir written by Robin Spielberg, a renowned composer, pianist, and recording artist. As a child, Robin has a recurring dream and this will have a lasting impact on the little girl. Hyperactive and obviously talented, she believes everyone goes through life with music playing in their minds like she does. She also chronicles her life as a budding artist and regales her readers with her triumphs and failures. In New York, she divides her time between playing the piano in upscale places and acting in theater, eventually ending up as one of the founders of a theater company. As she tells of her professional struggles as an artist, we also get a glimpse of the trials and triumphs in her personal life and this makes her story quite endearing.

There is no doubt that Robin Spielberg leads a charmed life but reading her memoir makes me realize that the lady is exceedingly charming herself. She tells her story with sprinklings of wit and humor, and dashes of sadness and sorrow. With careful attention to detail, she takes us with her as she traverses her path to follow her dreams. Her book is full of funny narratives about a young woman who is not only passionate about her art but also about life in general. Indeed, this memoir is a must-read for all who are trying to find their place in the world. In the end, one cannot help but admire Spielberg's drive and determination, not only to reach the pinnacle of success but most especially to find the real measure of her triumphs.
Basic Music Theory
Joe Procopio
2014 Honorable Mention
80 Pages
Check current price
Non-Fiction - Music/Entertainment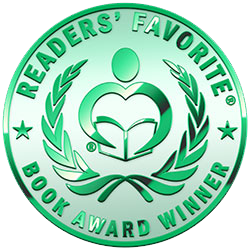 Reviewed by Michelle Robertson for Readers' Favorite

Basic Music Theory by Joe Procopio introduces readers to the concepts of music theory and music structure, starting with the very basics. This simple, but exceptionally easy to understand guide assists interested readers in learning the contents within keys, scales, intervals, chords, and chord extensions.

The author provides readers with easily read and understood concepts, a simple layout, formatted pages, and a full introduction to the basics of music. A beginner music learner can easily become comfortable studying Basic Music Theory. The author starts with the very basics of reading and understanding an entire sheet of music, by giving a great explanation of what each particular item is and its purpose. For example: the music staff and everything involved with it; the treble clef, bar line, time signature, double bar lines, and measures. As the reader progresses in studying the book, Joe offers practice exercises with included answers. As the book comes to an end, the author provides readers with advice on how to play the measures with exercises specifically for different kinds of instruments.

Not having much knowledge and understanding of music theory and structure prior to reading this book, I can confidently state I grasped the concepts being introduced, and gained exceptional knowledge on how to properly build scales, and learned the names for intervals and chords, and how they relate to one another. Joe Procopio has created a wonderful book chock full of valuable study information for anyone interested in learning about music, music theory, and music structure.
Son of Forgotten Hollywood Forgotten History
Starring More Great Character Actors of Hollywood's Golden Age
Manny Pacheco
2013 Gold Medal
161 Pages
Check current price
Non-Fiction - Music/Entertainment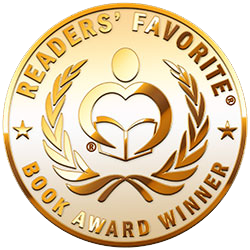 Reviewed by Rich Follett for Readers' Favorite

As its title suggests, Manny Pacheco's "Son of Forgotten Hollywood Forgotten History" is a treasure trove second volume of little-known facts about the tireless and ubiquitous cast of character actors who helped establish the Hollywood film industry. Readers may not know these actors' names but their faces are indelible - uniquely talented unsung heroes who gave color and life to many of our best-loved films. Profiled in these pages are familiar contributors such as Frank Morgan from "The Wizard of Oz;" Lon Chaney Jr., who brought us Frankenstein and the Wolfman; Margaret Dumont, who became an icon by enduring countless 'pie-in-the-face' indignities at the hands of the Marx Brothers and the immortal Charles Coburn. Alongside these luminaries appear many lesser-known stars such as Freddie Bartholomew, Alan Hale Sr. and Marjorie Main. Reading their stories brings back to life the heyday of Hollywood's Golden Age.

Pacheco's style is straightforward, unflinching and devoid of romance. This makes "Son of Forgotten Hollywood Forgotten History" even more fascinating. In a world obsessed with fame and the bright lights of 'show business,' seeing these often troubled creative personalities without the smoke and mirrors of Hollywood glamour opens a new world for lovers of the cinema. It is easy to see why Pacheco's second volume "Son of Forgotten Hollywood Forgotten History" was the recipient of the coveted USA Book News 'Best Books' award. This 'Who's Who' of Hollywood's character actors is a must-read for all serious fans of American cinema.
Recollections
The Detroit Years: The Motown Sound By The People Who Made It
Jack Ryan
2012 Gold Medal
242 Pages
Check current price
Non-Fiction - Music/Entertainment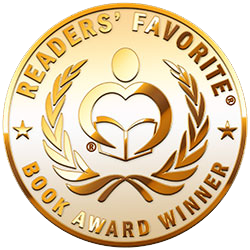 Reviewed by Jean Brickell for Readers' Favorite

"Recollections: The Detroit Years: The Motown Sound By The People Who Made It" by Jack Ryan was a great read, about all the people involved in making the Sound that made Detroit famous for music. It is a great history of a great time that lives on in records, tapes, and compact discs and also of some of the people who still travel the circuit to make us remember a time when we were younger. The Supremes, the Temptations, The Spinners, Gladys Knights and the Pips, Martha Reeves and the Vandellas: they are all here but also lesser groups and some of the ones who didn't quite make it as good as some of the others. They all left their mark on the sound of Detroit. People behind the scenes we didn't know about gave the great names, the know how, and the expertise to go on to fame and fortune. Barry Gordy had a dream and he made that dream come true for himself and many, many others.

What a wonderful tribute to the Motown sound and the people who sang, danced, wrote music or choreographed, or who were disc jockeys, back up singers, and musicians. I must also mention the men behind it all: Barry Gordy and his staff that worked to make it all happen. They are all here: the people we listened to, danced to and totally enjoyed. They made our life more colorful! Reading about the songs made old memories come alive!
Fade to Black
Graveside Memories of Hollywood Greats, 1927-1950
Michael Thomas Barry
2011 Silver Medal
160 Pages
Check current price
Non-Fiction - Music/Entertainment
Reviewed by Anne Boling for Readers' Favorite

Jimmy Stewart, Janet Gaynor, Mary Pickford were all stars of the Golden Years. Michael Thomas Barry transports readers back to 1927 - 1950 where he introduces readers to the Hollywood Greats. I must admit that I was not familiar with some of the actors. It was entertaining to read the biography of each one.

Janet Gaynor was a familiar name to me, but I knew little about her. She was described as "The classic virgin-heroine type on screen, her personal life mirrored her onscreen persona." I find this refreshing, I do not know of any actors today who can claim the title of classic virgin-heroine. Mary Pickford was another name that jumped out at me. She was labeled "America's Sweetheart." This award-winning actress was surrounded by controversy for campaigning for votes. As a silent film star she did well, but the move to talkies was not kind to her. The author has included a picture of her and Douglas Fairbanks at their home along with their five dogs. For many, the name Lionel Barrymore will be familiar; he is the great uncle of lovely Drew Barrymore. Helen Haynes is another name that most readers should recognize. This beautiful woman continued to act until 1985.

I could continue dropping names like Katharine Hepburn, Clark Gable, and Walter Brennan, and Betty Davis but that wouldn't be fair. Barry's book not only took me back in time but brought back fond memories of some of the greatest movies ever made: The African Queen, Meet John Doe, A Star is Born and Rear Window. It is obvious that Barry spent much time in research for this book. He includes photos of the stars and often they are laid to rest. This is not a tell-all book. Barry is very respectful of each star's reputation. He also shares information on the creation of the Academy of Motion Picture Arts and Science. This book would be a perfect gift for a fan of old movies.
Contact Author -