Secrets of a Mariachi Violinist
D.R. Ransdell
2017 Honorable Mention
294 Pages
Check current price
Non-Fiction - Music/Entertainment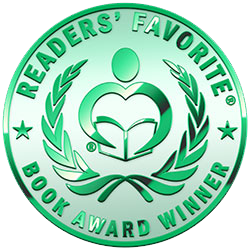 D.R. Ransdell would have never guessed that nostalgia for living in Durango, Mexico, would lead her to join a mariachi band in Tucson, Arizona. Nor would she have guessed that learning by ear could be such a devilish challenge or that the standard mariachi repertoire started with a list of a hundred songs.Despite scheming rivals and flirtatious compadres, Ransdell persevered. She participated in stage performances and rowdy house parties while learning one riff after another. In her musical memoir, the former Illinoisan recounts unforgettable evenings at El Mariachi Restaurant as well as private gigs and corporate events gone way wrong.Once her group disbanded, Ransdell had to reinvent her musical self. She describes in detail the ego-shattering process of taking lessons and relearning to read music. She shares her musical aspirations but also speaks candidly of hardships along the way.Her memoir is a love song to the world of musical performance. The anecdotes, all truthful in nature though protective of the guilty, point out challenges but highlight rewards. She triggers empathy as well as laughter from music lovers as well as musicians, whether they play on stage or in their backyards.
Heresies of Music: An A-Z Diagnostic Guide
An A-Z Diagnostic Guide
Patrick Brislan
2017 Finalist
296 Pages
Check current price
Non-Fiction - Music/Entertainment

Heresies of Music: An A-Z Diagnostic Guide by Patrick Brislan is a lighthearted take on the inside workings of the music industry and the field of classical music, whether that relates to the art of music itself, musicians, the performances, instruments, or just the people associated with the industry including fans....... The book is broken down into chapters, one for each letter of the alphabet as it relates to a particular topic from the world of music, such as T for temperament, D for diva, Q for quartet, etc.
Long Legs and Tall Tales
A Showgirl's Wacky, Sexy Journey to the Playboy Mansion and the Radio City Rockettes
Kristi Lynn Davis
2016 Silver Medal
468 Pages
Check current price
Non-Fiction - Music/Entertainment
Imagine transforming from a naïve, goodie two-shoes, Midwestern bumpkin to a sexy showgirl supreme performing with the world-famous Radio City Rockettes. Author Kristi Lynn Davis did just that, logging in approximately 1,200 performances and 240,000 kicks with the legendary precision dance troupe. And that's not all. She also traveled the globe with the steamy Playboy's Girls of Rock and Roll, sailed to exotic ports of call as a singer-dancer on luxurious cruise ships, and graced the stage in musical theatre productions with showbiz icons Susan Anton, Buddy Ebsen, Maurice Hines, Jack Jones, Paige O'Hara, Juliet Prowse, Rip Taylor, and others. She even shook her tail feathers for former President Bill Clinton. Now Kristi invites you backstage and into her dressing room where she reveals how she survived and thrived in the wild and wonderful world of entertainment. Whether you're an aspiring performer, a seasoned pro, or a theatre lover who gets a kick out of showbiz shenanigans, secrets, and sizzle, this book will inspire you to light your spark, pursue your passion (despite fear of failure), and shine brightly as the star you truly are. With a virtual VIP All-Access Backstage Pass, readers get a sneak insider peek into two of America's most iconically sexy and spectacular institutions—Playboy and the Radio City Rockettes—like never before. But wait! There's more. The book also chronicles highlights of Kristi's wacky journey from obscurity to fame including: *her humble tutu and tiara-loving beginnings at her local "Dolly Dinkle" dance schools *her awkward stretch into modern dance amid the danger and excitement of New York City *mortifying corporate party performances (including dancing as half of the Brooklyn Bridge and knocking over patrons with her big buttress) *musical theatre and movie escapades in and around Hollywood *homespun fun in the Ozarks as Buddy Ebsen's hottie Beverly Hillbillies sidekick *jet-setting and bar-hopping with real live Playboy Bunnies *her horror at sashaying on stage in a G-string *going overboard for love on a cruise ship, and *shaking her tail feathers for President Bill Clinton. From the sweaty, smoky nightclubs of Singapore to the sizzling Las Vegas strip to the snowcapped mountains of Alaska and beyond, these behind-the-scenes, high-kicking high jinks rival the euphoria of thunderous applause. Grab your glitter gel, glue on your fake eyelashes, slip into your fishnet stockings, apply some cherry red lipstick, wrap yourself in a feather boa, and come along for the ride as you are whisked through a spectacular, wacky, sexy journey to showgirl-dom. It's time to raise the curtains, because the showgirl adventures are about to begin. Places, please!
OverEasy
Conversations with Pam Rossi
Pam Rossi
2016 Bronze Medal
470 Pages
Check current price
Non-Fiction - Music/Entertainment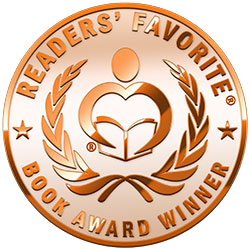 Naked on the Bench
My Adventures in Pianoland
Robin Spielberg
2014 Gold Medal
374 Pages
Check current price
Non-Fiction - Music/Entertainment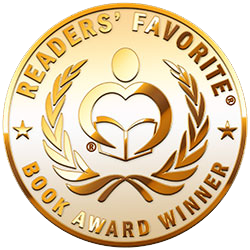 2014 READER'S CHOICE NOMINEE!! As a child, Robin Spielberg had a recurring dream that there were secret rooms inside her living room piano. Readers are now also treated to the secrets revealed in these rooms, as they follow her seemingly elusive quest for a measurement of success in her life as a performing artist, which comes at last, in the most unlikely of places. "A debut memoir of one woman's quest to become a successful concert pianist, and the setbacks and triumphs she meets along the way. As an energetic toddler brimming with creativity, Spielberg was left to play in a closed room for hours into the night. However, what her parents mistook for hyperactivity was, in fact, the budding of a musical prodigy. In this memoir, the author chronicles a series of events from her first touch of a piano key to her later multi-album success. She highlights the highs and lows of an artist journeying toward a career in music and doesn't leave out personal mistakes or humiliating moments. In one chapter, she misjudges a friend's verbal support and subsequently blasts an email with his endorsement to her fans. In another, she meets a man whom she confused for a fellow artist, who later became a stalker and scorned antagonist. These darker moments balance the book's predominantly positive mood and give the story complexity, depth and a bit of relatable, raw reality. Spielberg's commitment to straightforward storytelling allows her to avoid the sentimentality sometimes found in other memoirs. She allows events to speak for themselves, and the book reads like a series of episodes—a well-paced, readable collection of anecdotes that delicately leaves gaps of time between its chapters. Although an artist must appear flawless when onstage, the lifetime preceding that moment is anything but unblemished, and Spielberg reveals the perseverance, humility and self-awareness it takes to become a successful artist without becoming self- centered. Indeed, the author discovers that success in art means making an impact on an audience. A well-paced musical memoir about the value of perseverance." - Kirkus Reviews "An engaging memoir...Indeed, this memoir is a must-read for all who are trying to find their place in the world." Maria Beltran for Readers' Favorite (FIVE STAR REVIEW)
Basic Music Theory
Joe Procopio
2014 Honorable Mention
80 Pages
Check current price
Non-Fiction - Music/Entertainment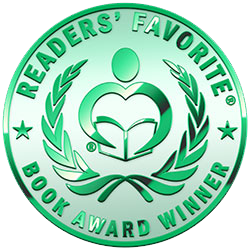 BASIC MUSIC THEORY By Joe Procopio Basic Music Theory by Joe Procopio is the only music theory book to receive the coveted 5 Star Award from the respected International Book Review Company Reader's Favorite. It is simply the best and easiest to read book about the basics in music. It teaches you how to quickly hear and understand everything essential in the art of sound. Basic Music Theory by Joe Procopio is designed for the non-musician and the musician alike. It is the first step to take for anyone who is not trained as a musician but who wants to become one. It is also a sure step for many musician's to complete their understanding of the tools of music and the core vocabulary used in the craft. Now, for the first time, an inexpensive, easy to read, easy to understand text is available for everyone to know what chords, scales, keys, notes and intervals are. More importantly, Basic Music Theory by Joe Procopio will not only give you the necessary knowledge needed to know the art of music but it will also provide you with the critical skills required to create your own. In addition, the author has included his own unique 48 Chord System that allows anyone to learn all their chords in one easy enjoyable exercise. This exclusive piece can be played with one hand on the piano ( and on other instruments ) by anyone - as is shown in the book. This exercise alone is worth more than the value of many music textbooks. "Basic Music Theory eliminates all fear of music. It helps you become a musician with confidence; a master musician. It is specifically written to magnify your love of music and, in doing so, will greatly enhance and enrich your life." "To be sure, I have had more than 50 years of successful teaching and performing for many of the nation's top recording artists behind me using the techniques found in this book. Thousands of people, many of them successful students and artists from all over the world, have sent me personal testimonials to confirm their musical achievements and their joy.
Son of Forgotten Hollywood Forgotten History
Starring More Great Character Actors of Hollywood's Golden Age
Manny Pacheco
2013 Gold Medal
161 Pages
Check current price
Non-Fiction - Music/Entertainment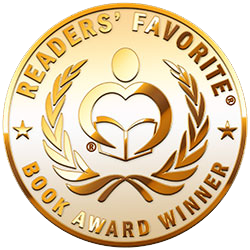 Son of Forgotten Hollywood Forgotten History is the long anticipated sequel to the award-winning Forgotten Hollywood Forgotten History, and it shares American stories through the eyes of character actors of Hollywood s Golden Age, such as  Frank Morgan, Cesar Romero, Andy Devine, Peter Lorre, Majorie Main, Leo Gorcey, Jack Carson, Alan Hale Sr., Sydney Greenstreet, and Lon Chaney Jr.
 

Winner 


2013 Reader's Favorite Book Awards (Non Fiction / Music - Entertainment
2012 National Indie Excellence Awards (Arts / Entertainment) 
2012 USA Book News National Book Award (History: Media / Entertainment)
2012 Hollywood Book Festival (Biography / Autobiography)
Finalist 
2012 LA Press Club / National Entertainment Journalist Awards (Best Book)
Prestigious Locations
Hollywood Heritage Museum
Niles Essenay Silent Film Museum in Fillmore CA.
It's a Wonderful Life Museum in Seneca Falls NY
California Visitor's Center in Buena Park CA 
Crystal Cove Alliance in Newport Beach CA    
Recollections
The Detroit Years: The Motown Sound By The People Who Made It
Jack Ryan
2012 Gold Medal
242 Pages
Check current price
Non-Fiction - Music/Entertainment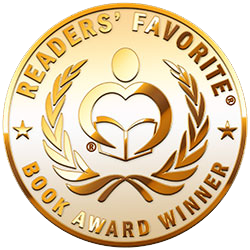 The Motown story involved many people including writers, singers, musicians, disc jockeys and professionals who built the foundations of "The Sound Of Young America". Coming from Detroit and spreading to the entire world, Motown and its unique sound won the hearts and the love of millions from its start in 1959 until today. Relive the magic, the music, the love and the fabulous dancing in "Recollections The Motown Sound By The People Who Made It"
Fade to Black
Graveside Memories of Hollywood Greats, 1927-1950
Michael Thomas Barry
2011 Silver Medal
160 Pages
Check current price
Non-Fiction - Music/Entertainment
2011 Readers Favorite Book Awards "Silver Medal" in Non-fiction Music/ Entertainment
2013 Beverly Hills Book Awards "Winner" in Arts & Entertainment

Tour the final resting places of Hollywood's Oscar-winning legends of the Golden Age (1927 to 1950). Visit burial locations and read shocking life stories and film career biographies of extraordinary actors, actresses, and directors. Stories include famous names such as Mary Pickford, Katharine Hepburn, Clark Gable, Bette Davis, Spencer Tracy, Judy Garland, Joan Crawford, Jimmy Stewart, James Cagney, Ingrid Bergman, and many more. Helpful travel directions allow you to sit back, relax, and hold on, as you get up close and personal with some of Hollywood's greatest bygone icons.
Contact Author -