Corporate Escape
Maite Barón
2013 Gold Medal
222 Pages
Check current price
Non-Fiction - Motivational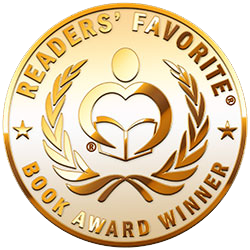 Reviewed by Teodora Totorean for Readers' Favorite

The premises of the book "Corporate Escape: The Rise of the New Entrepreneur" by Maite Barón begins with the tale of the eagle who, in order to live beyond forty years, has to go through a process of change. This implies flying to a mountain top, breaking off its beak against the rocks and plucking out its talons and feathers. New ones would grow back so that the eagle can live for another thirty years. If it doesn't go through this painful process, death would soon follow. The author says that it is the same with humans: we are born leaders, but through education and indoctrination we became followers. So it is up to every individual to live the life of the eagle and escape mediocrity through change, or stay in an unfulfilled job or relationship giving us a false sense of security. You can surpass that and start living your dream by escaping the corporate life and becoming the new entrepreneur, making your own decisions and finding a healthy work/life balance.

The book is enjoyable to read as it is packed with tales from which you can draw your own conclusions. There are also plenty of exercises that make you think about your own life and also come up with the steps you need to take in order to change what goes wrong. The overall tone of the book is motivational, so at the end of it you can be left with a strong desire to finally follow your dream that you kept postponing for various reasons. Once you realise those reasons were just excuses, you are ready to make the necessary changes and become the eagle or the New Entrepreneur.
SHOWgrins
Women Who Walk on Water
Betty Collier
2013 Gold Medal
102 Pages
Check current price
Non-Fiction - Motivational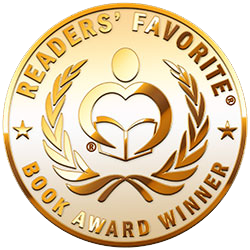 Reviewed by Danita Dyess for Readers' Favorite

"SHOWgrins: Women Who Walk on Water" by Betty Collier is the courageous account of Venus Williams, tennis champion, as she battles a disease, Sjogren's. It also chronicles the lives of Cathy Taylor, Estrella Bibbey, Judy Kang, Lynn Petruzzi and Paula Beth Sosin -- five women coping with a disorder that most people don't even know to exist. Yet, Sjogren's (pronounced "SHOWgrins") syndrome is a systematic disease that presents itself with common symptoms such as dry mouth, dry eyes and severe joint pain. As they juggle their careers and families, these women tell themselves that their aches and pains are a part of everyday life. But one day, they learn they have a chronic autoimmune disease. Collier and her panel of women prove that this disease can be managed with education, medication, the support of family and friends and optimism.

I liked this book because of its positive message, fine presentation of the facts and excellent sense of humor. As I read the accounts of the women, I felt inspired and empowered. The chapter titles were very apt. The book's layout allowed an in-depth look into each of the women's lives which made the stories relatable. I would recommend "SHOWgrins" to anyone who wants an uplifting message about overcoming the odds and living life to the fullest. This book is a part of Betty Collier's LIVING INSIDE THE TESTIMONY® Book Series. I look forward to reading more of her work.
Strand of Pearls
One Woman's Journey to Light and Peace
Deborah Livingston
2012 Silver Medal
284 Pages
Check current price
Non-Fiction - Motivational
Reviewed by Lorraine Carey for Readers' Favorite

"Strand of Pearls" is a poignant memoir that delivers a very powerful message to all of us. Here the author metaphorically compares her tragic early life to a strand of pearls. Deborah's early years of verbal and physical abuse brought tears to my eyes as she becomes a prisoner to a father who was out of control. She was not at all a happy soul and took it out on his little girl. His wounded spirit was really helping her build a suit of armor to endure the rest of her life. As each event is chronicled I could not help but weep for Deborah. Whenever there was a positive touching moment for her I felt the well-needed comfort she wanted. The events are written with such emotion that you can feel the hurt in the author's tone. You will also find passages where she reflects and makes a connection to the event that proves she interpreted each as a learning experience. This child is shattered throughout most of her childhood and the effects pour into her adulthood where she remains on a collision course with herself as she becomes self-destructive.

You cannot put the book down as you become vested in the soul of this character and have to read on to find if there is an end to the constant suffering. She has a few stable people in her life and strangely different people emerge into her life, just as she needed help and time to change direction. You will see that her life keeps following in the same destructive pattern. It seems some divine intervention is at play here for Deborah, but she will come to realize this later on in life. Just when you think her life was coming together it takes another shocking twist. The reader becomes her cheering crowd throughout the book. A surprising mystical spiritual awakening happens to Deborah and she finally puts all the pieces of the pearls together to restrict her once broken necklace. And how she does this will have you reflecting on your own life.

Deborah Livingston writes with such reflection and emotion. I found myself now coming to the realization of how all the events in our life and the people who come into it do so for reasons and provide us with that spiritual awakening. I did lots of reflecting during and after reading the book. "Strand of Pearls" will give anyone the incentive to seek within himself or herself the real power of our journeys. It gives you much hope that your life lessons are your own pearls and teaches you that how you assemble them is up to you.
Alpha Chick
Five steps for moving from pain to power
Mal Duane
2012 Gold Medal
306 Pages
Check current price
Non-Fiction - Motivational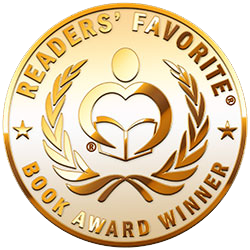 Reviewed by Lorraine Carey for Readers' Favorite

"Alpha Chick" is a real toolbox for a better life. Mal Duane recounts her personal life of torment and self destruction in her early years. It was almost shades of 'Valley of the Dolls' in real life! I could not put this one down as I was eager to see how and when this woman would take her final plunge. You will be amazed to see how she finds the real secret to get up off the floor and get to the top of her game. A much higher power enters her life at just the right time, as if she was under the watch of what we call the Divine Power. Mal Duane has put together a foolproof action plan to follow which even includes a support site for her readers. As a veteran teacher I can only tell you that tangible resources are the best practice for learning and implementing a new program. Her five step program is now on a poster hanging on the wall of my home. The Attraction Quadrant Sheet which you will discover will become your custom blueprint to bring you to the successful woman you always wanted to be. I wish this book was available three years ago when I traveled deep into the rabbit hole and was on my own self-destructive course.

Mal Duane is one woman who is a giver and wants to share her story to all women who will greatly benefit from her ongoing support program. You can begin to put the program together right as you are reading the book. I can only say that I have read many self help books which tried to address the issue of self destruction and none of them can even hold a candle to Alpha Chick. This book is a great gift for any woman in your life who wants to experience life as she has never known before.
Do NOT Invent Buggy Whips
Create! Reinvent! Position! Disrupt!
Kenneth J. Thurber
2012 Honorable Mention
176 Pages
Check current price
Non-Fiction - Motivational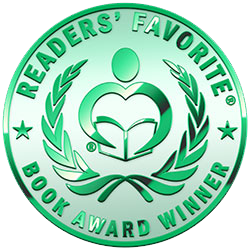 Reviewed by Joy Hannabass for Readers' Favorite

Are you a creative person, or someone who has brilliant ideas about inventing things? Then this book is sure for you! In the first two parts of his book, Kenneth Thurber talks about a framework he developed that is useful for thinking about and conceiving a product. He describes this framework in full detail with things he has learned throughout his career. His goal is to help readers think about products that will sell. The strategy he uses is Reinvention, which the author defines as; "The process of taking as a basis a concept and then modifying the concept based upon insertion of new technology or process." He helps us to think about things like what can I create that will interest the public, what will people think about my product, will it really sell?

In parts three and four, the author gets into the more nitty gritty things such as applying these concepts the reader learns in parts one and two to invent a sizzling new product. And then gives examples of the product strategies used and lessons to learn from them.

I found this to be a most interesting book, since I've always wanted to know what goes on in the mind of an inventor. The author breaks his ideas down giving a simple but awesome outline on how to go about creating something new and different that it will storm the market. For me the last half of the book was more enjoyable, with questions to really make the reader think, and using "The Little Bo Peep" was a fun way to get the point across.

I highly recommend this book for anyone thinking about inventing products to market to the public. And really, it will be great for those already marketing products, giving advice that will make your invention easier and more marketable. You will not be bored with reading this book!
I Thought You Had A Bigger Dream
Penny Robichaux-Koontz
2012 Bronze Medal
380 Pages
Check current price
Non-Fiction - Motivational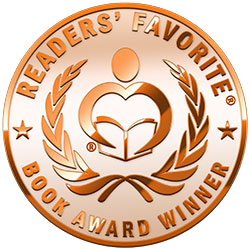 Reviewed by Molly Edwards for Readers' Favorite

I'm not a big memoir reader; I prefer the stuff that isn't so realistic and that I can get lost in. But, occasionally, I find an author who can create their memoir in such a way that hits home with me and sucks me into the heart of the book. This is one of those rare instances where I absolutely LOVED the memoir.

This is a beautiful and moving story...a story of a courageous woman's battle with polio, of her motivations, of her not giving up and of following her dream. All too often people give up when they are down, or can't find the will power to go on. This amazingly inspiring woman is an encouragement to everyone who has a dream, who doesn't think they have the will power. Through her words, her wisdom and her experiences, she brings a brighter future to all who take the time to read this book.

It took me a couple of sittings to read through this, not because it wasn't a good book, but because it was one that I wanted to savor. I wanted to cry every tear, I wanted to laugh every laugh and I wanted to soak in every thought that she put out in this book.

If you are down in your life, and are looking for a pick-me-up, a motivating story, an emotionally moving life experience, then please grab a copy of this 5-star memoir. You will be so encouraged by the end of this book and will be a fan of this incredible woman.
Reclaiming Aphrodite
The Journey to Sexual Wholeness
Amrita Grace
2012 Finalist
120 Pages
Check current price
Non-Fiction - Motivational
Reviewed by Stephanie Dagg for Readers' Favorite

Reclaiming Aphrodite by Amrita Grace is the account of the author's healing journey to recovery from sexual abuse and sexual addiction. She succeeds in this courageous quest by using the system of seven chakras, or energy centers, to provide the guidelines. She explains each of these chakras, where they are based and what emotions they are associated with, and describes how she was able to harness them to her advantage. Each chapter poses a question for the reader, offers exercises and meditations as a way of finding the solution, and has a personal story and photo from the author. Amrita Grace literally walked over hot coals on her quest for self-healing. Readers don't need to go to such extremes since they can learn from her experiences.

What struck me most about this unique book was its honesty and genuine intention. The author's aim is to help us accept and appreciate ourselves, just as she has done. She wants us to achieve wholeness, the state of unbroken completeness, whatever our background, and however damaged we are. She is 'deeply grateful' to herself for overcoming her problems and wanting to help others as a result. At first glance, you might think the book has a very narrow focus and isn't relevant to many people. However, as the author explains in her conclusion, we have all been damaged by the 'collective sexual shadow' in advertising and our sexually unhealthy society. By loving and accepting our bodies, and forgiving and loving ourselves we can live responsible, fulfilled lives. Every reader will gain something from this book.
Dancing with your Dragon
The Art of Loving your Unlovable Self
Shaeri Richards
2011 Honorable Mention
312 Pages
Check current price
Non-Fiction - Motivational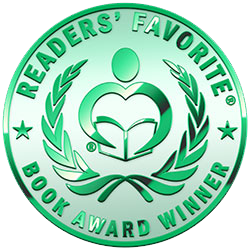 Reviewed by Donna M for Readers' Favorite

This is a book that you must digest, as opposed to just reading. The author presents a body of work that must have taken her a lifetime to collect. This Spiritual Self-help book manages to take esoteric principals and utilize simple analogies to help the reader understand some very deep concepts. It's a course in miracles about how to love the unlovable parts of ourselves. Often in life we may seem to go round and round the same circle when trying to resolve a problem. Richards teaches how to stop chasing after one's tail, which is a horizontal process, how to break this cycle and how to travel in a vertical path thereby finally concurring one's life issues.

I've heard many explanations about how our lives are a reflection of what we see in the mirror. However, I never believed this concept. Richards breaks this concept down in a way that I finally understand, how our inner self reflects our outer life experiences. Additionally I've read many self help books such as The Secret By Rhonda Byrne, who I think offers what I call voodoo science. Richards takes the voodoo out of the principals she describes and gives a strong foundation that includes sound, psychological principals; but more importantly, she includes the divine, unlike The Secret, and she gives us practical and usable exercises to actually change one's life. After reading this book, I have made a paradigm shift and will never look at life the way I did before. It was definitely to my advantage to read this book. I believe it will enrich my life experiences exceptionally, and of course, I'm looking forward to mastering how to dance with my dragon!
The Hardline Self Help Handbook
What Are You Willing to Do to Get What You Really Want?
Paula Renaye
2011 Finalist
Kindle Edition
Check current price
Non-Fiction - Motivational
Reviewed by Elizabeth M. for Readers' Favorite

The Hardline Self Help Handbook gives a person the necessary skills needed in order to achieve his/her dreams. In each chapter there are graphs and such in order to help a person deal with his/her particular issues in order to become a success. When doing the exercises and reading the illustrations, a person becomes empowered by learning new skills and ways to overcome any issue that comes his/her way. On the cover, the author has the question, "What are you willing to do to get what you really want?" In essence, this is the theme of the book that Paula Renaye wants to get across to her reader.

I highly recommend this book because of the opportunity to learn new skills and to have a plan to achieve any dream possible. Every reader will quickly become self-aware. Everything was put together with much purpose and ease, which makes this book so irresistible and difficult to put down once starting it up. An individual will grasp what is healthy and unhealthy as a means in which to change the negative thinking to positive. As a result, everyone can become a success due to how practical everything is written and how easy of a read this book is for the audience. I highly recommend it to anyone interested in making his/her life better.
Train Your Brain, Transform Your Life
Conquer Attention Deficit Hyperactivity Disorder In 60 Days Without Ritalin
Nicky Vanvalkenburgh and Dave Siever
2011 Gold Medal
252 Pages
Check current price
Non-Fiction - Motivational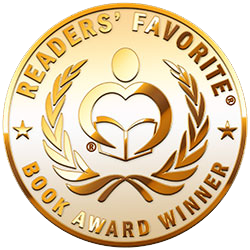 Reviewed by Robert Rose for Readers' Favorite

I have people from every field and discipline on my radio show. They are brilliant and compassionate. They rewired their brains and now rewire others' brains. Nicky Van Valkenburgh does this in Train Your Brain, Transform Your Life. Her book will do major rewiring of your brain.

Nicky begins with why she began ALERT training to deal with ADHD. She then gives you the many reasons why it works, based on her thorough research and the history of how the program evolved. It is a manual to guide you through your own struggle with ADHD and similar problems. Parents, teachers, and employers dealing with those with ADHD symptoms will find effective answers.

Teachers can use the ALERT program for themselves. For their ADHD students, Nicky explains how it can be used with different programs to deal with different Sensory Motor Rhythms. Her book is organized perfectly with a blend of scientific explanations, charts, and personal letters that keep you interested and engaged. It is a teaching and learning tool written by a fine writer. It does everything she promises for ADHD people, but it has potential for anyone who wishes to learn how to consciously go into the proper brain wave pattern to meet specific needs.
Contact Author -