Recommend this book:
How YOU Are Like Shampoo for Job Seekers
The proven Personal Branding System to help you succeed in any interview and secure the job of your dreams
Brenda Bence
2011 Bronze Medal
280 Pages
Check current price
Non-Fiction - Motivational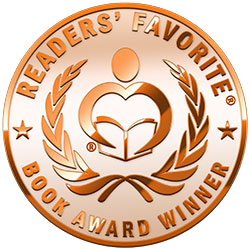 Employers want to know why you are right for the job: Should they hire you or another qualified candidate? By learning to master the Job-Seeker Personal Brand, the reader will have an edge over others interviewing for the same position, making the trademarked YOU; the brand of choice for the employer. This groundbreaking book reveals a proven, step-by-step system for defining, communicating, and taking control of a personal brand before, during, and after a job interview. Modeled after the world's most successful big-brand marketing methods, it takes the reader start-to-finish through proven corporate branding techniques never before adapted for personal use. The reader will learn to: leverage the 6 personal positioning elements other job-seekers don't know; master the 5 everyday activities that best communicate your brand to potential employers; avoid the top 20 job-seeker personal brand busters; build trust and excitement before, during, and after an interview; and command the highest possible salary.
Recommend this book:
Galaxies
Walter Strausack
2011 Silver Medal
80 Pages
Check current price
Non-Fiction - Motivational
Walter Strausack's theories of light, matter and the universe are at the cutting edge of today's science. His revolutionary work is already challenging the way scientists, philosophers and astronomers see the world in which we live. The implications of Strausack's groundbreaking "Galaxies" will have profound consequences in space travel, human longevity and more.
Contact Author -