Recommend this book:
How YOU Are Like Shampoo for Job Seekers
The proven Personal Branding System to help you succeed in any interview and secure the job of your dreams
Brenda Bence
2011 Bronze Medal
280 Pages
Check current price
Non-Fiction - Motivational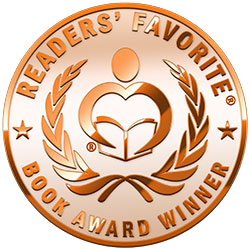 Reviewed By Anne Boiling for Readers' Favorite

We're living in a time of economic turmoil. Each day we hear the jobless rate increases. Brenda Bence's How YOU Are Like Shampoo For Job Seekers could not have been published at a better time. She offers advice on marketing yourself. Bence is a Branding Expert and Executive Coach. She suggests using the same principles for seeking a job as marketing and branding products. Bence sees the value in people. When people see the value in themselves they will make a better impression on prospective employers. You must convince employers that you are just what they need. Every day we see a product in media promoted in such a way that we think we cannot do without it and it is the only product that will fit our need. If it works for shampoo just think what this concept can do for you. Bence's system is easy and logical. You should make your plan on paper so that you can review and adjust it as needed. The system takes the worry out of job hunting and interviewing.

Bence offers step by step directions. This book has three major divisions:

1) Defining your brand: discovering who your audience is, what they need, discovering you're what you have to offer compared to other perspective employees, and what makes you stand out in the field.

2) Communicating your brand to perspective employers: review your actions during all aspects of the interview.

3) Avoiding brand busters: what not to do.

This book is well organized, logical, and easy to read and understand. This book is worth the cost.
Recommend this book:
Galaxies
Walter Strausack
2011 Silver Medal
80 Pages
Check current price
Non-Fiction - Motivational
Reviewed By Anne Boling for Readers' Favorite

Galaxies will make you think. The author offers ideas that may surprise you. Topics he covers include matter, light, time and aging. He challenges well known and accepted theories. Galaxies is a small book with a cover that hints at the great wisdom one will find within. Immediately upon opening the cover a sentence jumped out at me. "Everything created is the image and the manuscript of a creator." This is an amazing little book.

Walter Strausack spent years studying the galaxies what he learned will amaze you. He reminds us that we have a creator. We have a purpose.

After spending years studying the greatest works of human civilization, Strausack has come to an understanding of the universe that few ever achieve. Galaxies is a thoughtful and compelling rendering of this knowledge.
Contact Author -