Madness, Miracles, Millions
Joseph Semprevivo and Larry Semprevivo
2015 Gold Medal
Kindle Edition
Check current price
Non-Fiction - Motivational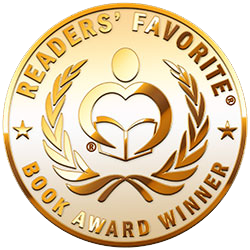 Reviewed By Jack Magnus for Readers' Favorite

Madness, Miracles, Millions is a memoir written by Joseph Semprevivo and his father, Larry Semprevivo. The story begins before Joseph was even born. Larry had been a pressman in a printing plant for over twenty years when the unthinkable occurred. Through another employee's mistake, his hand had been trapped between two rollers and was being pressed and coated with varnish. The emergency stop button was just out of his reach at first, but as his hand was dragged further into the machine, there was no hope of reaching it at all. This event changed the Semprevivos' lives. While Larry was recovering, his wife set up a small press in the garage and started printing flyers for local businesses. Larry and Jo would do whatever it took to keep their family fed and clothed, and their family worked right alongside them.

Joseph and Larry Semprevivo's memoir, Madness, Miracles, Millions, is inspirational and heart-warming. It's also great reading. The two authors write clearly and simply, and their story is a fascinating one, starting with that very dramatic and awful incident at the printing plant. They share their feelings of abandonment when family and friends grew distant as Larry was recovering and the family's welfare was at stake, but they also show how that tragedy brought them even closer to the family and friends who really mattered -- the ones who stuck by them. There's a lot of time and events covered in Madness, Miracles, Millions, but the authors keep the focus relatively narrow to maintain the lively pace and excitement of the book. I enjoyed reading this memoir. It's well-written and, by the time I had finished the book, I felt as though I knew the two authors. Madness, Miracles, Millions is highly recommended.
Contagious Optimism
Uplifting Stories and Motivational Advice for Positive Forward Thinking
David Mezzapelle
2014 Silver Medal
Kindle Edition
Check current price
Non-Fiction - Motivational
Reviewed By Mamta Madhavan for Readers' Favorite

Contagious Optimism: Uplifting Stories and Motivational Advice for Positive Forward Thinking by David Mezzapelle is an inspiring guide for readers who want to bring positive vibes into their lives. It is a book which will give encouragement to those who have and are undergoing turmoil and difficulties in life and want some words of encouragement to uplift them. In a world filled with strife and negativity, there is a lack of confidence in people that affects their aura and behavior. By reading this book, one will be able to make some positive changes in their behavior and life and bring about an openness in thinking habits.

I recommend this book to everyone because the optimism is contagious and encouraging. The real stories in the book are fascinating and will help you in changing your perspective on life, empower you and teach you how to exercise control over the mind. The optimism in the stories and the theme is so infectious that it encourages positive thinking. The author's effort in spreading positive energy is remarkable. The book can be used as a guide for making changes in your life.

The contents are simple and they deal with everyday topics such as career, goals, health, marriage, talent, relationships etc. The action at the end of each chapter is informative and it captures the essence of the respective chapter in a nutshell. This collection of motivational stories will definitely guide and help readers in making the necessary changes in their lives for positive living.
17 Cents and a Dream
My Incredible Journey from the U.S.S.R. to Living the American Dream
Daniel Milstein
2014 Gold Medal
Kindle Edition
Check current price
Non-Fiction - Motivational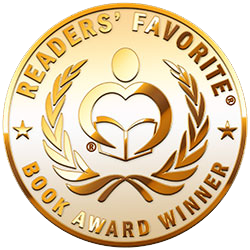 Reviewed By Tara Fairfield for Readers' Favorite

Daniel Milstein shares the incredible story of his harrowing escape from Russia with his family while just a teenager. With only a suitcase and some change in his pocket he transformed his life from poverty to success. Most of us cannot comprehend the oppression he endured, yet his courage and determination will inspire many. In this book he relates his trials as a young immigrant who believed in the American dream. Facing torment, bullying and discrimination only strengthened his desire for success, and succeed he did! From a one room apartment with only bananas for dinner to building his own successful company, Daniel never forgets the lessons he learned growing up under the mantle of oppression.

"17 Cents and a Dream" is a rags to riches story which will encourage and inspire you! If you ever thought the obstacles in your life could not be overcome, this book will remind you of the power of determination and hard work. Daniel channeled his hardships and disappointments into something positive. He focused on building something, instead of succumbing to despair. Even in the face of fear and humiliation, he persevered, refusing to accept defeat. His journey reminds us all not to settle and not to give up on our dreams. In a society focused on entitlement, Daniel demonstrates the values our country was founded on: hard work, independence, determination; the true American Dream! Don't miss this amazing story!
Naked Determination
41 Stories About Overcoming Fear
Gisela Hausmann
2014 Gold Medal
Kindle Edition
Check current price
Non-Fiction - Motivational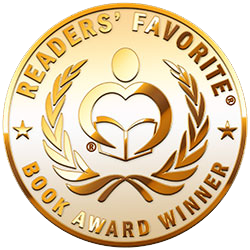 Reviewed By Mamta Madhavan for Readers' Favorite

A collection of 41 stories written on life will keep readers engaged in the book Naked Determination, 41 Stories About Overcoming Fear by Gisela Hausmann. It takes you on the most exhilarating trip with its diverse themes, exciting locales, and interesting characters. The author's perspective on life and her personal and professional experiences have been put together well and the essence has been captured as a line 'Lesson I had to Relearn' at the end of each chapter. The stories are wonderfully refreshing and they motivate readers on life and living. Simple but honest, this collection of short stories is an amazing read.

The author's life of travel and adventure is evident from the locations mentioned in the stories. All the stories are thought provoking and the truth hidden between the lines of the tales makes it plausible. Her personal experiences and the manner in which she has shared her personal lessons with readers connect her with readers in a better way. The book gives readers the strength to face obstacles in their own lives and make their lives successful. The stories are relatable, making the book more effective for readers. The style of writing also contributes to the depth and impact of the stories.

The lesson at the end of each chapter encapsulated into a sentence is thought provoking and motivating. The directness and honesty with which the stories have been put down is heartwarming and it throws a deeper light into the author's personal journey of triumph.
Full Wattage!
A practical Guide to Living an Engaging and Purposeful Life Worth Celebrating
LIz Fletcher Brown
2013 Silver Medal
Kindle Edition
Check current price
Non-Fiction - Motivational
Reviewed By Kim Anisi for Readers' Favorite

"Full Wattage! A practical Guide to Living an Engaging and Purposeful Life Worth Celebrating" by Liz Fletcher Brown is one of the few self-help books that can really make a difference in your life if you really work with it. Liz Fletcher Brown takes you by the hand and helps you to discover who you really are, where your talents lie and how you can improve your life without having to perform miracles.

Act one of the book shows you how to find your true purpose in life. Then you move on to finding out how you can do what you love without caring about being judged (by others and by yourself) in act 2. Act 3 is all about getting a clear idea about the things you do and how to really be in touch with them and the last act of the book is all about putting the things you have learned into practice successfully. Throughout the different acts and chapters, there are many exercises you are asked to do and they all have a purpose. Some of them might be quite easy for you whereas others will be more difficult because they might ask you to think about things you did not dare to think or they will ask you to act in a way you aren't used to act: in a way that radiates confidence and a trust in your own skills and dreams. The exercises are fun and worth spending time with. If you take your time and follow the instructions instead of just reading the book, then the book can have a great impact on your life! "Full Wattage! A practical Guide to Living an Engaging and Purposeful Life Worth Celebrating" by Liz Fletcher Brown is well-written and has a nice lay out - which always is a bonus!
One Great Goal
Ursula Mentjes
2013 Finalist
Kindle Edition
Check current price
Non-Fiction - Motivational
Reviewed By Danita Dyess for Readers' Favorite

"One Great Goal" by Ursula Mentjes grabbed my attention because it seemed too simplistic. It was an anachronism. In this age of multitasking, diversifying and 24/7 deal making, how could her single-inded advice be of value? However, she quickly dispelled my doubts with her proven formula: Clarity + simplicity + secondary goals + soul purpose = One Great Goal (OGG). She says you must align your OGG with your Soul Purpose, your unique talents and gifts that impact the world. Focusing on one objective is a life-altering process. It entails learning to listen to the whispers of your spirit, cultivating patience and persistence, writing your goals and refusing to think small. As you jump out of bed in the morning brimming with joy, you'll effortlessly attract like-minded people and positive forces.

I loved this book. Mentjes is a healer. Her track record for helping people reach their goals is impressive. She has a bachelor of arts degree in psychology and communication and a master of science degree in psychology. She is a sales expert and certified coach through the Neuro-Linguistic Programming Institute of California. She is past president of the Inland Empire chapter of the National Association of Women Business Owners. Mentjes is the author of "Selling with Intention" and "Selling with Synchronicity" and the founder of Potential Quest Inc. "One Great Goal" is highly recommended.
Corporate Escape
Maite Barón
2013 Gold Medal
Kindle Edition
Check current price
Non-Fiction - Motivational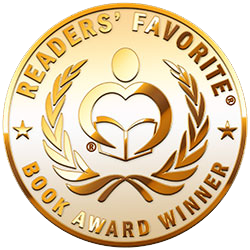 Reviewed By Teodora Totorean for Readers' Favorite

The premises of the book "Corporate Escape: The Rise of the New Entrepreneur" by Maite Barón begins with the tale of the eagle who, in order to live beyond forty years, has to go through a process of change. This implies flying to a mountain top, breaking off its beak against the rocks and plucking out its talons and feathers. New ones would grow back so that the eagle can live for another thirty years. If it doesn't go through this painful process, death would soon follow. The author says that it is the same with humans: we are born leaders, but through education and indoctrination we became followers. So it is up to every individual to live the life of the eagle and escape mediocrity through change, or stay in an unfulfilled job or relationship giving us a false sense of security. You can surpass that and start living your dream by escaping the corporate life and becoming the new entrepreneur, making your own decisions and finding a healthy work/life balance.

The book is enjoyable to read as it is packed with tales from which you can draw your own conclusions. There are also plenty of exercises that make you think about your own life and also come up with the steps you need to take in order to change what goes wrong. The overall tone of the book is motivational, so at the end of it you can be left with a strong desire to finally follow your dream that you kept postponing for various reasons. Once you realise those reasons were just excuses, you are ready to make the necessary changes and become the eagle or the New Entrepreneur.
SHOWgrins
Women Who Walk on Water
Betty Collier
2013 Gold Medal
Kindle Edition
Check current price
Non-Fiction - Motivational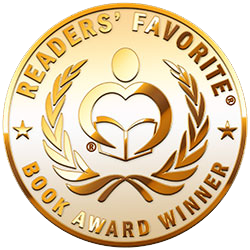 Reviewed By Danita Dyess for Readers' Favorite

"SHOWgrins: Women Who Walk on Water" by Betty Collier is the courageous account of Venus Williams, tennis champion, as she battles a disease, Sjogren's. It also chronicles the lives of Cathy Taylor, Estrella Bibbey, Judy Kang, Lynn Petruzzi and Paula Beth Sosin -- five women coping with a disorder that most people don't even know to exist. Yet, Sjogren's (pronounced "SHOWgrins") syndrome is a systematic disease that presents itself with common symptoms such as dry mouth, dry eyes and severe joint pain. As they juggle their careers and families, these women tell themselves that their aches and pains are a part of everyday life. But one day, they learn they have a chronic autoimmune disease. Collier and her panel of women prove that this disease can be managed with education, medication, the support of family and friends and optimism.

I liked this book because of its positive message, fine presentation of the facts and excellent sense of humor. As I read the accounts of the women, I felt inspired and empowered. The chapter titles were very apt. The book's layout allowed an in-depth look into each of the women's lives which made the stories relatable. I would recommend "SHOWgrins" to anyone who wants an uplifting message about overcoming the odds and living life to the fullest. This book is a part of Betty Collier's LIVING INSIDE THE TESTIMONY® Book Series. I look forward to reading more of her work.
Strand of Pearls
One Woman's Journey to Light and Peace
Deborah Livingston
2012 Silver Medal
Kindle Edition
Check current price
Non-Fiction - Motivational
Reviewed By Lorraine Carey for Readers' Favorite

"Strand of Pearls" is a poignant memoir that delivers a very powerful message to all of us. Here the author metaphorically compares her tragic early life to a strand of pearls. Deborah's early years of verbal and physical abuse brought tears to my eyes as she becomes a prisoner to a father who was out of control. She was not at all a happy soul and took it out on his little girl. His wounded spirit was really helping her build a suit of armor to endure the rest of her life. As each event is chronicled I could not help but weep for Deborah. Whenever there was a positive touching moment for her I felt the well-needed comfort she wanted. The events are written with such emotion that you can feel the hurt in the author's tone. You will also find passages where she reflects and makes a connection to the event that proves she interpreted each as a learning experience. This child is shattered throughout most of her childhood and the effects pour into her adulthood where she remains on a collision course with herself as she becomes self-destructive.

You cannot put the book down as you become vested in the soul of this character and have to read on to find if there is an end to the constant suffering. She has a few stable people in her life and strangely different people emerge into her life, just as she needed help and time to change direction. You will see that her life keeps following in the same destructive pattern. It seems some divine intervention is at play here for Deborah, but she will come to realize this later on in life. Just when you think her life was coming together it takes another shocking twist. The reader becomes her cheering crowd throughout the book. A surprising mystical spiritual awakening happens to Deborah and she finally puts all the pieces of the pearls together to restrict her once broken necklace. And how she does this will have you reflecting on your own life.

Deborah Livingston writes with such reflection and emotion. I found myself now coming to the realization of how all the events in our life and the people who come into it do so for reasons and provide us with that spiritual awakening. I did lots of reflecting during and after reading the book. "Strand of Pearls" will give anyone the incentive to seek within himself or herself the real power of our journeys. It gives you much hope that your life lessons are your own pearls and teaches you that how you assemble them is up to you.
Alpha Chick
Five steps for moving from pain to power
Mal Duane
2012 Gold Medal
Kindle Edition
Check current price
Non-Fiction - Motivational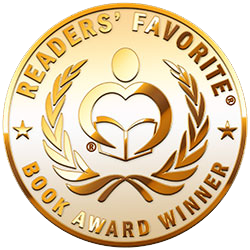 Reviewed By Lorraine Carey for Readers' Favorite

"Alpha Chick" is a real toolbox for a better life. Mal Duane recounts her personal life of torment and self destruction in her early years. It was almost shades of 'Valley of the Dolls' in real life! I could not put this one down as I was eager to see how and when this woman would take her final plunge. You will be amazed to see how she finds the real secret to get up off the floor and get to the top of her game. A much higher power enters her life at just the right time, as if she was under the watch of what we call the Divine Power. Mal Duane has put together a foolproof action plan to follow which even includes a support site for her readers. As a veteran teacher I can only tell you that tangible resources are the best practice for learning and implementing a new program. Her five step program is now on a poster hanging on the wall of my home. The Attraction Quadrant Sheet which you will discover will become your custom blueprint to bring you to the successful woman you always wanted to be. I wish this book was available three years ago when I traveled deep into the rabbit hole and was on my own self-destructive course.

Mal Duane is one woman who is a giver and wants to share her story to all women who will greatly benefit from her ongoing support program. You can begin to put the program together right as you are reading the book. I can only say that I have read many self help books which tried to address the issue of self destruction and none of them can even hold a candle to Alpha Chick. This book is a great gift for any woman in your life who wants to experience life as she has never known before.
Contact Author -