The Model T in Me
Sarah Newberg
2017 Honorable Mention
92 Pages
Check current price
Non-Fiction - Motivational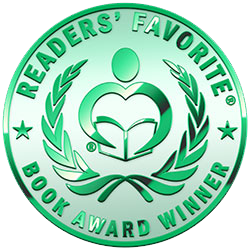 The Model T in Me is about a girl and the love for her dad that continues in the most unexpected way after he dies. Ride along with Sarah on her adventures learning to drive the Model T. There are many bumps along the way, but she overcomes them, and unlocks a passion inside her for the Model T that she didn't know she had.
Epic Sexy You
No Limits. No Rules
Morgan E. Field
2017 Bronze Medal
364 Pages
Check current price
Non-Fiction - Motivational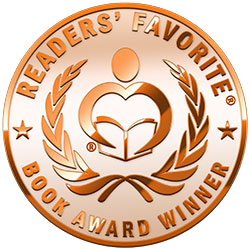 It's time for YOU. Create your own Epic Sexy Life. Fall madly deeply in love with yourself. Create a you that LOVE being, and a life that you LOVE living. A life filled with endless Epic adventures, and look and feel Sexy doing it all. No Limits. No Rules. A life where anything is possible. And yes, I do mean anything. What the hell are you waiting for? The time is NOW. Let's make it happen!
Travel as Transformation
Conquer the Limits of Culture to Discover Your Own Identity
Gregory V. Diehl
2017 Silver Medal
156 Pages
Check current price
Non-Fiction - Motivational
When you travel to a foreign land, do you experience this new place as your old self? Or do you become a new version of you? From living in a van in San Diego to growing chocolate with indigenous tribes in Central America, to teaching in the Middle East and volunteering in Africa, Gregory V. Diehl has spent his entire adult life discovering the world and himself. Leaving his California home shortly after his 18th birthday, he went on to live and work in 45 countries across the globe by age 28. By recounting the existential lessons from his journey, Diehl challenges the reader to question how their identity has been shaped by the culture and lifestyle they know. He argues, compellingly, that travel can transform your perception of yourself along with the world. By losing your comfortable sense of self, you learn to examine your life through the structure of everything it can become. To travel solo a truly open mind is to forget who you were when you started. It is to be constantly born anew, to discover your strengths and find your path in life. Travel As Transformation will give you the wisdom, the inspiration, and the resources to conquer the limitations placed by your arbitrary past. Whether traveler or non-traveler, its lessons about approaching the uncomfortable and unfamiliar apply to everyone.
Running on Empty
The Irreverent Guru's Guide to Filling Up with Mindfulness
Shelley Pernot
2017 Gold Medal
212 Pages
Check current price
Non-Fiction - Motivational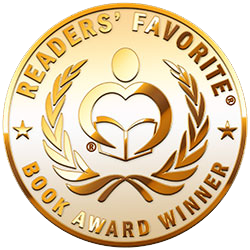 A Self-Help Book that Makes Mindfulness Easy
Mindfulness. Schmindfulness. It's everyone's favorite buzzword these days. But what does it really mean for us non-monks who don't have the luxury of a serene home and a fancy meditation mat? How can we ordinary folks apply mindfulness to our over-scheduled, over-stuffed lives? And why do we even want to?
Running on Empty takes a practical and provocative stance that busts through the myths about mindfulness that get in your way of personal growth and happiness. Readers will learn, among other things:
- How to free oneself from judgment
- Tools for creating the life you really desire
- Tips for mastering work/life balance
- Meditation techniques that work for anyone
- Why Yoga is better for you than yogurt
- How to transform technology from mindless foe to mindful friend
If you want a more balanced and purposeful life, Running on Empty is the self-help book that can jumpstart your journey from boring to boundless.
The Excellence Habit
How Small Changes In Our Mindset Can Make A Big Difference In Our Lives: For All Who Feel Stuck
Vlad Zachary
2016 Finalist
182 Pages
Check current price
Non-Fiction - Motivational
***Named Best 2016 Motivational Book by Next Generation Indie Book Awards, and Solo Medalist Winner by New Apple Literary. It is also a Readers' Choice Awards Favorite and finalist at Eric Hoffer Awards.***
The Excellence Habit is biography of an idea, and the idea is simple. The main source of success is excellence, and excellence depends more on our internal circumstances. Grit, determination, and the discipline to put in the hard work as a matter of habit, and not a matter of need, are crucial.

The Excellence Habit is a reminder that we are the owners of our success. There are no magic formulas, shortcuts, or secret sauce. We will learn from many, yet the most important steps, we need to take on our own. Over the course of our adult life, it is always us, who have the most power. We will not always be in control and nobody is. But we can choose to maximize our effect on this planet, on our loved ones and on our personal fulfillment by building an Excellence Habit.


The Excellence Habit also examines the distinction between success and excellence. Success is achieving high goals. Excellence is doing the right thing, even when not driving towards any goal. It is a small mindset shift, which will produce big results. Excellence can and will lead to success. Success, on the other hand, can be the biggest enemy of excellence. More often than not success is measured in social influence, recognition and wealth. For those practicing it faithfully -

Excellence is its own biggest reward!


Break Through Your BS
Uncover Your Brain's Blind Spots and Unleash Your Inner Greatness
Derek Doepker
2016 Honorable Mention
316 Pages
Check current price
Non-Fiction - Motivational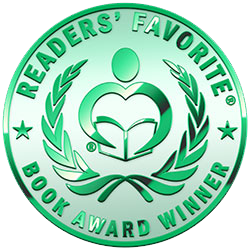 Tired Of Bullsh*t Holding You Back From The Greatness You Deserve?

Whether it's BullSh*t excuses, limiting Belief Systems, or the hidden Blind Spots created by a biased brain keeping you stuck in mediocrity, this barrier of BS is the reason the current reality of your life pales in comparison to the potential possibility of the greatness you were made for.


This Is A Game – Are You Willing To Play?

"Break Through Your BS" isn't your typical self help book...

It's a game. A challenge. An experience to be had.

Part poetry, part smart-ass humor, and a heavy dose practical empowerment, this book will likely leave you with more questions than answers, and yet you'll find this is exactly what you've been needing all along.


What's In Store For You

If you're looking for clarity and want to make sense out of what the hell is happening right now in your life, you'll get a playful poke in the side, a compassionate kick in the ass, and sometimes a sobering slap across the face to "Wake up!" and see your own BS.

Throughout all of this, you'll come away with not only more compassion and understanding for yourself, but more compassion and understanding for others. In turn, you might finally be able to help other people that frustrate the hell out of you break through *their* BS as well. #winning


If You're Brave Enough To Explore Your BS…

Then you're invited to take the journey into your mind to go beyond your mind. You will discover how to turn what could be your greatest enemy, a bullsh*tting brain with its false assumptions and limiting labels, into your greatest ally.

This is a book where you must choose your own journey…

You will not always be told what to do…

You will be implored to explore your own thinking – and choose for yourself.

You will be given many insights from psychology, philosophy, and spirituality – and walk away with no one size fits all answer, and yet still walk away with the only answer that matters.


You'll Never Be Free From BS, But…

You will be able to work with your BS rather than be overcome by it.

Some of the insights you'll find in this book include…

• How going after what you want is the very thing that keeps you from getting it.

• The most common mental traps smart people fall for – and why your intelligence can be your greatest enemy.

• Why every excuse you have may be 100% factually true, yet still be complete and utter total freaking bullsh*t.

• The tricks people use to manipulate you, and how your own brain is using these tricks to sabotage yourself without you even realizing it.

• Why your attempt to love and sacrifice for others may be what's keeping you from experiencing true love.

• A simple mental switch you can flip that turns fear into your friend allowing fear to propel you towards your goals rather than push you away from them.

• The "myth of independence" and how your desire for self-sufficiency is keeping you from true empowerment.

• One mental distinction unlike anything you've ever heard that automatically moves you into a growth and progress mindset rather than a perfectionistic fixed mindset.

• Why you will never get rid of your BS, and why you should rejoice in that fact.

• And more…


So Now You Have A Choice...

Would you rather be bound by your BS, or use this book as but one tool to help you discover how to unleash your Greatness?

The choice is yours…

Choose wisely.
From Fear and Failure, To the Finish Line
Unleash Your Potential and Discover the Champion Within
Cindy Starke
2016 Bronze Medal
110 Pages
Check current price
Non-Fiction - Motivational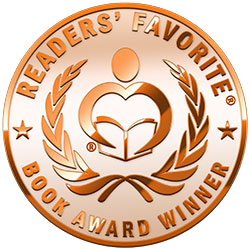 Are you stuck in a rut?

Do you watch from the sidelines while others accomplish great things? Have you faced crushing disappointment? Do failures paralyze you?

This inspiring book will help you move past your fears; it is for anyone who is tired of letting excuses get in the way.

Dr. Cindy Starke overcame deeply ingrained childhood fears and a complete lack of ability to swim or bike and completed a full iron-distance triathlon—140.6 miles of swimming, biking, and running. Her circuitous path traversed self-doubt, years of grit and determination, and a devastating failure. Dr. Starke's first attempt ended with a DNF–did not finish--which initially crushed her hopes and dreams. But it was her initial failure that fueled her desire to continue chasing her destiny. Let her journey inspire you, too.

From Fear and Failure-- To the Finish Line gives you the guidance to move past failure to success. Dr. Starke shows you how to:

• Conquer your fears, barriers, and self-limiting thoughts
• Unlock your potential
• Dare to dream big
• Embark on life-changing adventure
• Never again let failure define you

Nothing is stopping you from living the bold life you desire.

Read this book now!
The Peaceful Daughter's Guide to Separating From A Difficult Mother
Karen C.L. Anderson
2016 Silver Medal
160 Pages
Check current price
Non-Fiction - Motivational
2016 International Book Award WINNER in the Self-Help: Relationships category!

Every woman has a mother story. A story she uses to define herself, to limit herself, to react from, to blame from, and to shame herself from. Using her own story, the author provides a series of thought-provoking concepts and tools to help adult daughters rewrite and transform their mother stories from tales of blame, shame, and reaction, to narratives of resilience, empowerment, and autonomy. This is NOT another "here's what's wrong with your mother" book!In The Peaceful Daughter's Guide to Separating from a Difficult Mother, Karen shares her down-to-earth and light-hearted wisdom and personal examples to illustrate the process she used to feel better about herself, using her relationship with her mother as the lens through which to focus.Readers will learn: The difference between stories that hold you back and a story that sets you free. What emotions really are, how to literally feel and process them, and how to safely express them. The connection between thoughts and feelings. The art of setting empowered boundaries. How to stop "shoulding" when it comes to yourself and your mother. How to start truly taking care of yourself and meet your own needs.
The Healthy Habit Revolution
Create Better Habits in 5 Minutes a Day
Derek Doepker
2016 Gold Medal
144 Pages
Check current price
Non-Fiction - Motivational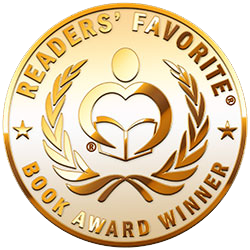 Learn How to Create Habits That Stick In Just 5 Minutes A Day

Is there something you know would change your life for the better, but you're missing out because you can't get motivated to do it consistently?

Do you ever find even if you have temporary success making good choices, you fail to make lasting change and eventually go back to your old ways?

The problem isn't that you're weak-willed. The real problem is you're taking the wrong approach. You're not utilizing the proven scientific insights discovered in modern psychological research that show how you can transform your habits in the shortest amount of time possible and get a truly lasting change.

The Healthy Habit Revolution takes cutting-edge research from behavioral, cognitive, and human needs psychology and puts it into a simple daily step-by-step blueprint for creating better habits.

Even if you only have five minutes a day, you can add these steps to your daily routine to almost effortlessly improve your habits.

Discover Why You Can Upgrade Your Habits Even If You're Completely Unmotivated

11 years ago, I was eating fast food every single night and I never exercised. You couldn't have paid me to change my ways. Trying to force myself to change wouldn't work because I would have rebelled against giving up my comforts.

Then there was a process I went through that shifted everything. I gave up the junk, started eating a healthy diet, and got in the best shape of my life. Most importantly, these habits have easily stuck for the past 11 years.

What I learned was how to "flip a switch" in my brain so I could go from dreading to desiring healthier habits without a lot of willpower or self motivation.

I've applied these tactics to develop a daily meditation habit, a morning routine, and skyrocket my productivity as a writer - things I used to constantly struggle with.

I wrote this book because I want others to benefit from the methods that helped me so much.

What to Expect from Your 21 Day Healthy Habit Challenge

You'll be given step-by-step program that will show you...

- Day 1: The #1 thing that will sabotage any chance of lasting success if you don't address it first.

- Day 3: How 6 human needs drive all of your habits, and why they're the keys to reprogramming your behavior.

- Day 5: Why trying to get motivated first often doesn't work, and a simple "can't fail" alternative that automatically generates motivation as a side effect.

- Day 7: How the wrong type of reward actually prevents you from developing permanent habits.

- Day 9: Why changing a single word in one's vocabulary took success in making a healthier choice from 39% to 64% in a research study, and how to get even better results using this principle.

- Day 11: How the force stronger than willpower determines how far you can take your healthy habits.

- Day 16: 3 magic words to effortlessly overcome overwhelm and annihilate procrastination.

- Day 18: A hidden psychological barrier most people never even think about that puts the brakes on creating better habits, and a quick and easy process to conquer it.

- Day 21: What to do when need to create major transformations fast to virtually guarantee your success.

- The Ultimate Secret Lesson Most Habit Books Never Talk About... Why even the best habits can be incredibly destructive if you don't have one thing to keep them in check.

Are You Ready To Join The Challenge?

Download The Healthy Habit Revolution now to get started today.

Scroll up and click the buy button.

Note: Although you'll learn a bit about getting rid of bad habits, that's not the purpose of this book. This is for developing good habits that last a lifetime like reading, meditating, eating better, exercising, increasing productivity, and whatever other personal development will change your life.
Grit in Your Craw
The 8 Strengths You Need To Succeed In Business And In Life
Robert Luckadoo
2015 Silver Medal
128 Pages
Check current price
Non-Fiction - Motivational
Do you have confidence, discipline and a sense of purpose? Are you diligent, resilient, tenacious, optimistic and flexible? If so, you've definitely got "a little grit in your craw", as they say in the South. In other words, you have what it takes to succeed! Actually, we all have those eight strengths, but we don't always know how to harness them and put them to work for us. Grit in Your Craw can show you how to do just that. All you need is a willingness to dig deep and a commitment to achieving your highest goals. Maybe you're not so sure you have what it takes to succeed? Well, Grit in Your Craw will help you find and focus those inner strengths essential to your success. You will be enlightened and entertained as author Robert Luckadoo's life stories tug at your heart strings and bring a new clarity to the strengths already inside you. And no doubt, you will be inspired to dig deep inside yourself to find the eight strengths you need to succeed in your professional and personal life. It will leave you with a tear in your eye, a big southern smile in your heart, and a recharged desire to succeed in finding your true purpose in life.
Contact Author -