A Better Human
The Stoic Heart, Mind, and Soul
George J. Bradley
2019 Gold Medal
Kindle Edition
Check current price
Non-Fiction - Motivational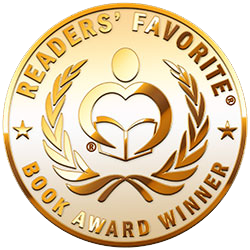 Reviewed By Mamta Madhavan for Readers' Favorite

A Better Human: The Stoic Heart, Mind, and Soul by George J. Bradley is a thought-provoking and insightful book that tackles the philosophy of Stoicism, which is not only relevant to modern life but offers the keys to success and fulfilment. This philosophy was said to have developed through a succession of Greek teachers and thinkers, but blossomed in Rome. The book draws heavily on the thinking and writing of three philosophers: Seneca (an advisor to Emperor Nero), Epictetus (a freed Greek slave who did well as a teacher in Rome), and the Roman Emperor Marcus Aurelius. The amazing transformative power Stoicism can have in life, and the basics of the heart, mind, and soul of how to live a Stoic life have been discussed with expertise, and will help readers to experience the benefits of Stoicism.

The book is encouraging, uplifting, and will motivate readers to look into themselves, change their mindset, make rational choices and thereby progress towards self improvement. The author has broken it up into three sections, heart, mind, and soul, making it easy for readers to comprehend the Stoic mindset and lifestyle, and encourages them to work towards self control. The author discusses a philosophical topic in a simple way that makes it easy for readers to understand and practice this naturally in daily life. The author's writing style is fluid and he handles a philosophical topic easily. The practical examples shared make it easy for readers to connect with what the author is trying to convey, and will encourage readers to learn more about Stoicism and its philosophy, and perhaps to read more about Seneca, Epictetus, and Marcus Aurelius.
Compounding Your Confidence
Strategies to Expand Your Opportunities for Success
Jill J. Johnson
2018 Finalist
Kindle Edition
Check current price
Non-Fiction - Motivational
Reviewed By Mamta Madhavan for Readers' Favorite

Compounding Your Confidence: Strategies to Expand Your Opportunities for Success by Jill J. Johnson is a useful tool for all readers as it tackles the topic of how to navigate the road to success. Confidence is a life skill and this can hold many back from reaching their true potential. A disciplined focus is required when it comes to building confidence and the author provides readers with the takeaways required when it comes to compounding confidence. The author shares her story of how she navigated building her career, business skills, and leadership skills, thereby giving readers excellent tips on how to create a better life for themselves.

The book is encouraging as it is good to read about the author's approach and the different strategies that played a role in expanding her opportunities for success. Her suggestions and advice are simple and can be practiced and incorporated without much difficulty. The writing style is not too preachy; instead she weaves in her personal stories, experiences, and practical lessons, making it interesting and tangible to readers. This book makes you understand how essential confidence is when it comes to differentiating those who get access to leadership opportunities. The book is an eye-opener when it comes to understanding and creating opportunities for success, and it is all about having confidence and applying the right approach to winning. This is a must-read for everyone as it is about a relevant topic: confidence and how to create a successful journey to a golden future.

Sergeant to CEO
A Foster Kid's Lessons in Family, Fidelity, and Financial Success
Sean P Jensen
2018 Honorable Mention
Kindle Edition
Check current price
Non-Fiction - Motivational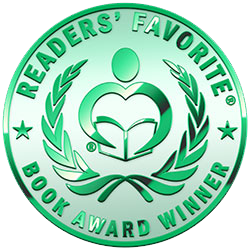 Reviewed By Mamta Madhavan for Readers' Favorite

Sergeant to CEO: A Foster Kid's Lessons in Family, Fidelity, and Financial Success by Sean P Jensen is an inspiring and motivating book that encapsulates the author's life story. The emphasis of the book is on family, on loyalty, and on persistence which, according to the author, have been the ingredients of his success personally and in business. The story is unique and the book covers the author's life and experiences in entrepreneurship, how important events shaped him into being the CEO he is today, his good and bad decisions made on the way to success, and how he found the courage to succeed during times of chaos and confusion. In a nutshell, the book makes readers understand that the biggest teacher in life is living life.

The book is uplifting and thought provoking and the stories, life lessons, and the path to success shared by the author will inspire many readers while pursuing excellence and happiness. There are references to both his business, Polu Kai Services LLC, and to his Hawaiian heritage. The narration and descriptions are detailed and readers are taken right into the author's personal space from his childhood days till now. The message is that everyone can change their destiny by being positive, by doing the right thing, and making the right decision at the right time. It is a good read for all entrepreneurs as it highlights the importance of family as well as business, and how to set things right and make life successful at home and at work.

Hidden Treasure
How to Break Free of Five Patterns that Hide Your True Self
Alice McDowell, PhD
2018 Bronze Medal
Kindle Edition
Check current price
Non-Fiction - Motivational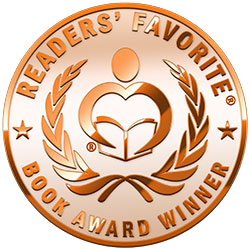 Reviewed By Rabia Tanveer for Readers' Favorite

Hidden Treasure: How to Break Free of Five Patterns that Hide Your True Self by Alice McDowell is about discovering yourself and making yourself the best you can be. Sometimes we can be our own critics, which is all good and well, but when it stands in the way of our progress, it becomes wrong for us. We all have some self-destructive patterns and behaviors that can make us our own worst enemy and stand in the way of our success. This book helps the reader recognize such patterns, evaluate them, and helps in breaking free of them.

The title of the book is pretty self explanatory. This book has a number of exercises - breathing, spirituality, meditation and even visualization of the future and present - that can help the reader improve and stop the mannerisms and behaviors that can be damaging to one's self. This is an incredibly encouraging book for anyone who wants to break free of the patterns that we have adopted to save us from failure, but in fact, these are just holding us back.

What I truly enjoyed about this book is that it was very easy to digest and the exercises were easy to follow. The book has many insights taken directly from psychology and spiritual sources that help the reader to connect with the words and have confidence. The exercises are easy to do, as Alice McDowell describes everything in a calm and comforting tone that just makes the whole experience even better. This can truly help those people who want to become better and more confident versions of themselves.
18 Steps to Own Your Life
Simple Powers for a Healthier, Happier You
Keith McArthur
2018 Silver Medal
Kindle Edition
Check current price
Non-Fiction - Motivational
Reviewed By Lesley Jones for Readers' Favorite

Keith McArthur's 18 Steps to Own Your Life by is the ultimate guidebook to improve every aspect of your mind, body, and soul. You will not find a better handbook to achieve a self-authentic life. You will be taken through each area of your life and shown simply and effectively how to make small changes to achieve huge results. Using some personal revelations, the author will show you the actions to take to get anything you want. How to interact and connect with people. How to get a good night's sleep and improve your diet. How to condition your mind to end bad habits and begin new fulfilling ones. How to identify unhealthy people who are damaging your self worth and remove them from your life.

Keith McArthur's 18 Steps to Own Your Life is one of the finest books in this genre I have ever read. From the first chapter, I knew this was going to be a new outlook on the self-help genre. You are told from the outset what you will learn from this guide and it didn't disappoint me. You are encouraged to take the first of a 'million tiny steps' and with easy to follow bullet points, that make sense. This is the only guide you will need, not just to improve relationships and self-esteem but much much more. How can you connect with any person and build rapport? How do you change your limiting beliefs and destructive rituals? If you buy just one self-improvement guide this year then this is the one you should get. A fantastic insight into the mind, and you will be blown away by what you learn about yourself.

Elevate
An Essential Guide to Life
Joseph Deitch
2018 Gold Medal
Kindle Edition
Check current price
Non-Fiction - Motivational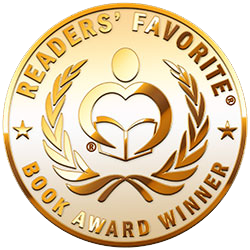 Reviewed By Mamta Madhavan for Readers' Favorite

Elevate: An Essential Guide to Life by Joseph Deitch is a fascinating read that explores many questions that usually baffle everyone, and the author gives answers to these questions that are enlightening, powerful, transformational, and easy to absorb. The answers shared by the author are simple tools and techniques that can be used with ease every day. Readers will see a change in life when obstacles become possibilities, frustration becomes fascination, and the insights and skills for realizing the fullest potential in every relationship becomes clear and inviting. This book will change the way you look at life and is good for the betterment of your inner and outer journey.

I liked the author's approach to the concept; it is simple and easy to incorporate into daily living. Readers can see the world around them changing when they change. The insights and universal skills in the book will bring about miraculous changes, and reading this book is like taking a journey of increased awareness. The two parts of the book, Awareness and Action, form a dynamic and continuous spiral of growth, thereby creating a Stairway of Success in the process. The concepts are introduced with a nice quote and it is a good book for all those seeking to make changes in their lives by improving themselves. This book will help readers understand the importance of behaving responsibly and creatively so that the benefits reverberate throughout society. It is a handy guide that will inspire and motivate readers to elevate their thinking, and elevate their lives.
Proud American
The Migrant, Soldier, and Agent
Sergio Tinoco
2017 Finalist
Kindle Edition
Check current price
Non-Fiction - Motivational
Reviewed By Robert A. Groves for Readers' Favorite

Proud American: The Migrant, Soldier, and Agent by Sergio Tinoco is a first-person account of three distinct phases of the author's life. Beginning his senior year in high school, Sergio realizes he wants to be the one to break the cycle of migrant work his family has used for multiple generations to provide their sole means of support. He has bigger dreams for himself and enlists in the United States Army as a vehicle to finally break that cycle. His active duty years encompass the period the nation was involved in Bosnia-Herzegovina. His telling of the horrors he experienced during a deployment there is breathtaking. Following the deployment, Sergio demonstrates remarkable resiliency in battling PTSD symptoms. But, Tinoco's service to the nation does not end with the military. Perhaps his most important contribution, and one that has the most positive impact, is his years of service with the Border Patrol as an agent on the southern border. Being of Mexican descent, he can relate to immigrants without apology.

Sergio Tinoco's Proud American: The Migrant, Soldier, and Agent is a story for the present when the topic of immigration is a hot button issue. Sergio's story is one of the best American dream tales I've read. His perseverance to make a better life for himself warms the heart. One will gain a greater sense of tolerance for an under-represented segment of our population – the migrant worker. There were parts of Tinoco's story that made me smile and clap, some which made me laugh out loud, and yet others which caused tears. He has included it all here. Proud American will empower everyone who yearns for a better life to just do it!

The Model T in Me
Sarah Newberg
2017 Honorable Mention
Kindle Edition
Check current price
Non-Fiction - Motivational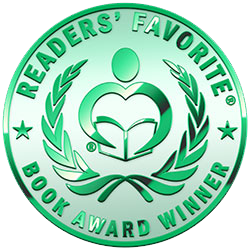 Reviewed By Gisela Dixon for Readers' Favorite

The Model T in Me by Sarah Newberg is a short autobiographical memoir and tribute from a daughter to her father. The Model T in Me revolves around and specifically focuses on Sarah's experiences growing up with her dad and his passion for cars, and the Model T in particular. This is a short read and begins with an introduction to Sarah's family living in Everett, Washington state, and continues with a walk down Memory Lane around her father and how he brings home his first Model T. Being a fixer and jack of all trades, he is able to build a car out of spare parts. As the years go by, things change but his love of cars remains the same, even as Sarah grows up, becomes a teenager, and starts her own family. Sarah relates how his passing in 2013 inspired her to become an avid Model T fan. Soon, Sarah herself joins the Model T Club, takes lessons, and carries on her father's legacy.

The Model T in Me by Sarah Newberg is a touching memoir and tribute from a daughter to her father whom she obviously misses. The book is accompanied by several pictures over the years of Sarah's family, as well as their beloved Model T's. I liked looking at the pictures almost as much as reading about them because they truly paint a vivid picture of Sarah's background and life growing up. The writing is very easy to read in short paragraphs and, although this is an autobiographical/memoir style work, it only covers this specific aspect of the author's life and love of her father and his hobby of rebuilding old cars. All in all, this is a quick and interesting read.
Epic Sexy You
No Limits. No Rules
Morgan E. Field
2017 Bronze Medal
Kindle Edition
Check current price
Non-Fiction - Motivational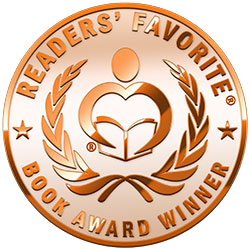 Reviewed By Alyssa Elmore for Readers' Favorite

Ladies, do you feel like you've given as much as you can give? Do your friends, loved ones, and coworkers respect you? Or are you constantly being pulled this way and that, bullied and 'guilted' into doing things you don't want to do or feel incapable of doing? Are you ready for a change? Epic Sexy You by Morgan Field starts a woman on an empowering journey that will, upon completion of this book, change her life. Written for women, by a woman, this book is full of hope, love and amazing insight into life-changing practices. It is all about you! When you change yourself, you change your world. When your world changes around you, the whole world changes. Are you ready to live an epic sexy adventure? Embrace the Epic Sexy You!

Epic Sexy You by Morgan Field is an empowering self-help book. I fell in love with the title. Sexy me? That sounds awesome! It's about time to start feeling good about myself again! Epic? I would settle for slightly sexy! When I first picked up this book, I was both thrilled and relieved to discover that Sexy isn't used in the more offensive "object" meaning, but in the you love yourself, your life, sort of sexy. This book gives the reader all the tools necessary to create a powerful, awesome life, full of happiness and meaning while giving the reader the opportunity to work on her body. The author candidly gives the reader a look into her painful past, riddled with self-neglect, abuse, unhealthy relationships and addictions. As the reader starts her journey to becoming epically sexy, they get to see how far the author has had to come.

This book is an upbeat, empowering workbook, intended to help the reader break patterns and reinvent themselves. I would recommend this book to all women! There are gems for everyone within its pages. Although, I would especially suggest it for the serial dater who can't seem to get herself together, or the girl who bounces from one bad relationship to another and, of course, the constantly needed mother. I believe that even though this book is written more for women, men could benefit from it as well. I cannot recommend this book highly enough!
Travel as Transformation
Conquer the Limits of Culture to Discover Your Own Identity
Gregory V. Diehl
2017 Silver Medal
Kindle Edition
Check current price
Non-Fiction - Motivational
Reviewed By Hilary Hawkes for Readers' Favorite

Travel as Transformation by Gregory V Diehl is a remarkable book by a remarkably insightful young author. Diehl left the comforts of his Californian home in his late teens with the purpose of travelling the world - gaining cultural insights, shaking off his acquired childhood inherited and limiting cultural belief systems, and expanding, understanding and developing who he really was. This book shows the reader, whatever age, how to do that too. It is not a how to travel guide in the usual sense (although where to go, dealing with different cultures, finding work, visas, languages etc are mentioned). It is more a motivating and enlightening eye-opener for anyone who feels stifled by ordinary life and believes the things that really matter to humanity can be accessed and absorbed only when you step outside of your usual life and experience who you are once you have departed from the known.

I thoroughly enjoyed reading Gregory V Diehl's Travel as Transformation. It is well-written in an engaging style that will draw in the curious reader from the start. The author describes his own reasons for beginning a travelling lifestyle, and the difference between being a tourist and one who travels with an open mind, ready to personally experience other places. How our innate and childhood acquired beliefs and cultural identities shape and limit us is explained, as is how and why we can lose these and discover our true selves and purposes when we encounter different ways of living. The reader sees how the views we hold (about ourselves, conformities, what is acceptable, and life in general) change once we are away from the influences that keep those views in place. I felt Gregory V Diehl's insights into how our true selves can then emerge (and develop until we become authentic and truly alive, able to fulfill our potential and purpose) are wise and true.

I especially liked the chapter Approach The Insurmountable or Arriving at the Dark Night of the Soul. And the way the author uses his own experiences, difficulties and challenges to illustrate his theories and discoveries. This is a book that encourages the traveler or seeker to be brave: by giving up conventional ways and views and developing personal truths, and then finding a new way of life that enables them to be authentic. There is a special openness and honesty in the writing. I found many true, memorable and quotable phrases - for example: "Go where you are celebrated, not tolerated," and "You take a major social risk every time you go against the grain because you threaten the bond of a shared identity." "Recall what you cared about before anyone told you what to care about." This book will challenge, encourage and be an eye-opener for anyone ready to lose old stories of themselves, get out of their comfort zone living, discover other lives and cultures – remembering, of course, that the real journey is an inward one of personal growth and enlightenment. Recommended.
Contact Author -