Operation Retrospect
A Soldier's Journal in a Veteran's Reunion
Paul Endris
2019 Bronze Medal
Kindle Edition
Check current price
Non-Fiction - Military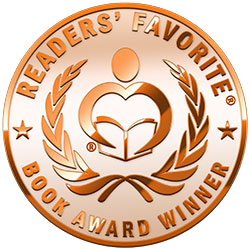 Reviewed By Ray Simmons for Readers' Favorite

Operation Retrospect: A Soldier's Journal in a Veteran's Reunion by Paul Endris moved me on many levels. I loved it. The places where it reached me are many, and they are very personal, so I realize it may not move others with the same power. So, let me tell you why it moved me, and you be the judge as to whether or not it will mean the same for you. First, I am a veteran and any book about the military, especially the modern U.S. military, is interesting to me. Second, I was an infantryman, 11B, like the men this book mentions. Next, I was in a special program that the Army initiated at the time I joined. It was called COHORT. It was based on the British Regimental system. We went through Basic Training together and served side by side for our entire term of enlistment. We became brothers. Eventually, brothers in arms. The last reason this book touched me was because I was there. I knew the triumph and frustration associated with serving in Iraq.

I can testify firsthand that the events of Operation Retrospect are authentic. This book is the real thing. The way the story is told is perfect. We move back and forth from Paul's wartime journal to the reunion itself. The writing is great, capturing all the emotions of war and all the complications of being back home. The setting is perfect. Paul captures the tone and feel of wartime Iraq and the complexity of being back home while often reliving events of the war. The characters are great. I served with guys exactly like these men and the pictures really added to the story. I could also relate to how crucial Paul's wife Kat was to his eventual assimilation back into normal life. That was true for so many of us. So that is why I loved Operation Retrospect. I think many of you will too, even if it doesn't touch you on all the levels that it touched me. Being American is level enough.
Left for Dead at Nijmegen
The True Story of an American Paratrooper
Marcus A. Nannini
2019 Honorable Mention
Kindle Edition
Check current price
Non-Fiction - Military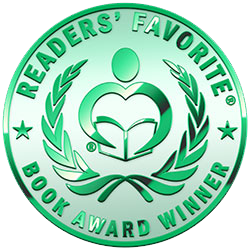 Reviewed By Jack Magnus for Readers' Favorite

Left for Dead at Nijmegen: The True Story of an American Paratrooper is a nonfiction biography written by Marcus A. Nannini, who spent several years interviewing Gene Metcalfe, who was determined to become a paratrooper, enlisted and was part of Operation Market Garden, a paratrooper landing in Nijmegen, Holland. It was his first foray into the field of battle, the culmination of years of training in every aspect of the paratrooper's skills in war-craft. Operation Market Garden was, from the outset, a poorly timed and executed operation, one for which the Germans almost seemed to have advance notice. For Metcalf, his inability to hear the order to retreat resulted in an injury that led one of his comrades to believe he was dead. While he was stunned and rendered unconscious for a while, Metcalf was indeed not dead. Over the next 24 hours, he would be imprisoned in a strange castle-like building and interviewed by Heinrich Himmler himself. Thereafter, until the war ended, he would languish in a series of gulags wherein Allied soldiers were deprived of food, forced into hard labor and doomed to die slow and agonizing deaths.

Left for Dead at Nijmegen is a stunning and beautifully written recounting of Gene Metcalfe's experiences beginning with his life-changing decision to quit school and enlist to become a paratrooper. While the story is written by Nannini, I consistently felt Metcalfe's presence within the telling, and the photographs included in the book increase the impact and credibility of Metcalfe's story. I enjoyed seeing the young soldier through the author's eyes, especially his artistic and humorous side, and I loved the stories of how he would get in trouble in school and boot camp for his cartoons. I was thrilled to see a few of his drawings were included in the back of the book and couldn't help but chuckle at the one entitled "das brot."

What struck me most vividly, however, was the brutal truth behind the treatment of those prisoners of war in the German gulags. While most of us think the Geneva Convention ensured that somewhat tolerable conditions for prisoners was the rule, this book shows how soldiers held by the Germans were often literally starved and worked to death. As I read, I couldn't help but remember the photographs I've seen showing the condition of surviving prisoners of war taken when US troops entered the gulags and death camps of Germany. Those images and Metcalfe's story paint an unforgettable picture of the suffering and privation inflicted in those camps. Left for Dead at Nijmegen: The True Story of an American Paratrooper is an important work, one that exemplifies the sacrifices made by our military and reveals the reality of the POWs' struggle to survive under the harshest of situations. It's most highly recommended.
Mortal Men, Immortal Warriors
Steven London
2019 Finalist
Kindle Edition
Check current price
Non-Fiction - Military
Reviewed By Rabia Tanveer for Readers' Favorite

Mortal Men, Immortal Warriors by Steven London is a salute to the unsung heroes of the Afghanistan war, the harsh times they had to go through and how they survived that time away from their families with a band of brothers that they cherished. The Afghanistan war was hard on everyone, but it was extra gruesome for the men in uniform and their families. I was emotional and touched by the way the author talked about the soldiers, their hardships and how much they had to lose in order to do their duty. I got so emotional at some points that I had to put the book down, collect my thoughts and calm myself before resuming my read. The interviews were the hardest part for me to read, not because they were written poorly, but because of what they entailed. I could feel the respect that Steven London had for these soldiers and what they went through. The narrative was easy to digest, the reading material had a nice flow and the choice of words had a great impact.

The information provided in the book is raw and unfiltered. The author has compiled interviews, written accounts by the soldiers, and includes photographs that detail their time spent fighting the war. While the war was being fought, the soldiers were doing their job while at the same time trying to protect their brothers in arms, trying to survive and hoping to get back to their families one day. This is an emotional read, so it is not for those who are looking for a quick, breezy novel to kill some time. When you pick this up, you should be prepared to give it time and your entire focus because that's what this book deserves. This is a gem!
Sketches of a Black Cat
Story of a night flying WWII pilot and artist
Ron Miner
2017 Gold Medal
Kindle Edition
Check current price
Non-Fiction - Military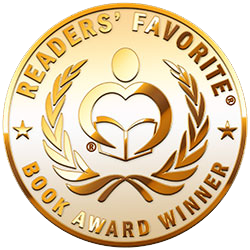 Reviewed By Sefina Hawke for Readers' Favorite

Sketches of a Black Cat by Ron Miner is a non-fiction military book that would appeal most to a mixed audience of young adults and adults who enjoy learning more about World War II and the Navy Black Cats. The book is a first person account of what it was truly like to be an enlisted Navy pilot during World War II. Howard Miner was an Indiana college student who became a Navy Black Cat during World War II and this book was written using his writings and sketches from his time at war. Are you ready to truly understand what it meant to be a young man caught up in World War II?

Sketches of a Black Cat by Ron Miner has a beautifully done cover that served to give me a small peek into the contents of the book and what Howard Miner really looked like. The last time I really thought about World War II was during my history class in high school where I was bored to tears by the dry textbooks; this novel gave me an entirely new perspective and take on World War II. Ron Miner took me into the war alongside Navy Black Cat Howard Miner, which allowed me to gain a new understanding of the war from a person who actually lived and fought during it. After reading this book, I personally feel that it should be a required book for all high school history classes that cover World War II as it taught me so much more than any history textbook ever did!

Wounded Warrior, Wounded Wife
Not Just Surviving But Thriving
Barbara K McNally
2017 Silver Medal
Kindle Edition
Check current price
Non-Fiction - Military
Reviewed By Gracie Bradford for Readers' Favorite

Wounded Warrior, Wounded Wife: Not Just Surviving But Thriving is written by Barbara K. McNally. Meet twenty brave women. "Strong, patient, giving women are the unsung heroes, standing on the sidelines after the medals have been awarded, the parades have ended, and our soldiers finally emerge from the hospital, their lives forever changed." The author profoundly states, "caregivers are the silent strength behind our soldiers." The author makes it personal by telling her story of the man she witnessed jumping off the bridge, which immediately grabs the reader's attention and emotions, making the reader want to know more. The author brilliantly weaves in mental health issues about the hijacking of mind and memory. All single women can find nuggets in the chapter on "How often should we be having sex?" The exhaustive list of resources included in the appendix alone is worth owning the book. Other significant information worth knowing are the five stages of grief; why to tell your story; and six things to know and do if someone in your life seems at risk for suicide. A must-read energizing book.

In Wounded Warrior, Wounded Wife, the stories flow well with each starting from surviving the unexpected, then moving towards thriving after help from various resources. The author addresses one couple of same-sex marriage, telling the story of how two women went from surviving to thriving through perseverance and determination. The book has all the elements of a well-written story with authentic references and content. The author did a great job writing and telling their stories. I was pleased to see that Barbara gave some positive credit to the VA hospitals and professionals who give their all to help the returning soldiers and their families. The list of resources is incredible. Thanks for telling the stories of the wives as we often forget to thank them for their services to this country.
My Father's War
Memories from Our Honored WWII Soldiers
Charley Valera
2017 Bronze Medal
Kindle Edition
Check current price
Non-Fiction - Military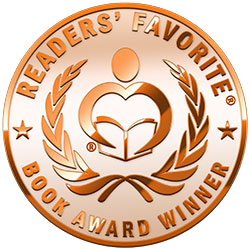 Reviewed By Divine Zape for Readers' Favorite

My Father's War: Memories from Our Honored WWII Soldiers by Charley Valera is a compelling book that brilliantly captures the grim reality of World War II, exploring the lives of soldiers in combat, heroes who risked their lives in a war that some of them didn't even validate. In these pages, readers are intimately treated to the perils of war, the acts of courage and bravery, the uncertainty of the whole experience, and the fears that occasionally stole the hearts of the warriors. From dropping bombs to close range fighting to rifles, the reader is immersed in a world of intense action and occasional moments of ease.

In clear and compelling narrative, Charley Valera revisits memories of the war, bringing to readers the experiences of many soldiers and allowing readers to see how these soldiers saw the war. Meet compelling characters and heroes like Captain Vincent "Bill" Purple, Corporal Fernand E. Frechette, Private George J. Pelletier, and many others. The prose is excellent and it is spiced with thoughtful and philosophical utterances that allow the reader to look at life differently.

I enjoyed the powerful images that come across in the writing, the emotionally charged descriptions, and the thought-provoking passages. In the introduction, the author makes a powerful allegory of life when he compares it to a hallway. "We've all opened doors we wished we hadn't; some we can't seem to close fast enough. But like secrets, once you cross through them, they are forever a piece of you — like it or not." My Father's War: Memories from Our Honored WWII Soldiers is a book that celebrates soldiers and the sacrifices they made; it is entertaining and utterly gripping.

Liberty Lady
A True Story of Love and Espionage in WWII Sweden
Pat Digeorge
2017 Honorable Mention
Kindle Edition
Check current price
Non-Fiction - Military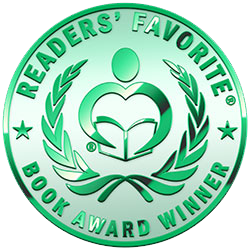 Reviewed By Christian Sia for Readers' Favorite

I love books on espionage and I get absorbed when the setting is strong and well-developed. Pat Digeorge has done just that, crafting a page-turner set against the gritty historical landscapes of World War II Sweden and modern day, featuring remarkable characters. The only thing that makes it stand out even more is that it isn't fiction. It is a powerful document that explores what took place in neutral Sweden while the war was raging. Liberty Lady: A True Story of Love and Espionage in WWII Sweden talks about love and impeccable spy work.

A WWII bomber and its crew are compelled to land in Sweden, a neutral country during a huge bombing in Germany. Lt. Herman Allen starts working for the OSS, an espionage agency for his country, and he has one crucial role to play: make friends with a businessman who might be selling secrets to the Germans. It is in this dynamic that a new relationship burgeons and develops quickly between Allen and a stunning Swedish-American secretary for the OSS.

Pat Digeorge's book is filled with wonderful historical references and revelatory information about the behind-the-door activities, the intrigue, and the espionage that took place during the Second World War. Sweden, that stayed neutral, became an attractive turf for espionage. I enjoyed the romance that is sprinkled throughout the story. It seems that the author has done a great job with his research and unearthed facts that are confidently related in this book. Liberty Lady: A True Story of Love and Espionage in WWII Sweden is both entertaining and absorbing. Written in crisp, excellent prose, it is a delightful read.

Chopper Warriors
Kicking The Hornet's Nest
Mr William E. Peterson
2014 Silver Medal
Kindle Edition
Check current price
Non-Fiction - Military
Reviewed By Anne-Marie Reynolds for Readers' Favorite

Chopper Warriors by William Peterson is a combination of stories drawn from interviews and the personal experiences of the author himself. It tells the real story of the Vietnam War, from the people who were there in the thick of it. Mr Peterson has interviewed a wide range of personnel - grunts, helicopter pilots, crew and officers - to gain their stories of the tours they served, of the fear and the death that surrounded them. Chopper Warriors tells the story of the helicopter crews and pilots who were responsible for ensuring that there were not many more names on the wall in Washington. It tells of acts of heroism and of bravery, of special missions that stick in their minds to this day. Above all, it tells us that there was one underlying factor in the chopper warriors' minds - that no-one was beyond bringing home, be it to their families or to their final resting place.

Chopper Warriors is a moving book. William Peterson has written in such a way that the scenes he describes are made real to those of us that weren't there. You can almost smell the blood and the fear, hear the sounds of the rotors above. You feel as though you have been lifted from the comfort of your own home and thrust into the midst of one of the bloodiest wars in history. I take my hat off to Mr Peterson and to all those who shared their stories with us, those who relived the horrors of what they saw and felt to bring us the truth about the war on the ground.
A Man Down
Sgt Clyde Hoch
2014 Bronze Medal
Kindle Edition
Check current price
Non-Fiction - Military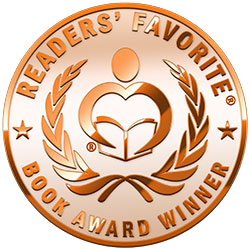 Reviewed By Anne Boling for Readers' Favorite

A Man Down was written by Sgt. Clyde Hoch and is the biography of several military heroes. The names may not be familiar to most readers but each of the men lost his life while serving in the military. Ray Ira Haas and the author grew up together; both men joined the military, Sgt. Clyde Hoch chose to be a Marine and Ray chose the Army. Ray had a premonition that he would not survive Vietnam and requested the position of Radio Operator so that he would never be in the position to take a life. Several other brave men are discussed; among them is Lance Corporal Nicholas Rodriguez. Rodriguez served in the Marines in Afghanistan. When he returned home his family saw a change in his personality. Nick had PTSD. He died of a fatal gunshot wound that was ruled a suicide. "In 2012, were more service men died from suicide than in combat."

Sgt. Clyde Hoch shares what it was like to serve in the jungles of Vietnam. There are numerous photographs of the plentiful dangers in the jungles that were home to the enemy. A Man Down is filled with photographs that breathe life into the stories of the soldiers. The author reminds readers that we should take a few moments of our day and remember the men that fought for our country. Sgt. Clyde Hoch is a talented writer. He successfully gives homage to the heroes in this book but does so with great dignity, never stooping to melodrama. His writing style is conversational. Not only will the families of these heroes appreciate this book, but so will history buffs and those interested in the military. This book is appropriate for readers in middle school through adulthood.
Path to Freedom: My Story of Perseverance
My Story of Perseverance
Conrad Taylor
2014 Honorable Mention
Kindle Edition
Check current price
Non-Fiction - Military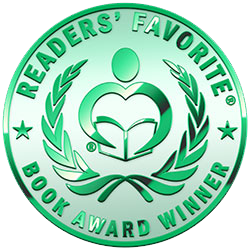 Reviewed By Lit Amri for Readers' Favorite

Path to Freedom: My Story of Perseverance is author Conrad Taylor's captivating memoir of his life journey from a humble beginning in Guyana to the elite West Point institute, back to Guyana and eventually settling down in the U.S. for good. Conrad Taylor is the first of two Guyanese admitted to the United States Military Academy. He won one of ten scholarships awarded to students from Latin America and the Caribbean to attend the world-famous institution in 1969.

Taylor grew up in a vibrant mining community deep in the impenetrable tropical rain forests of Guyana. Raised in his rough and tumble hometown of Mackenzie, Taylor recalls the place as "home to boisterous, fun-loving, hard-living, raucous types," a beautiful place where anything seemed possible. His ties to West Point didn't serve him well when he went back to Guyana and got caught up in an anti-American political environment. We can definitely relate to Conrad Taylor's emotions, aspirations, hopes, as well as uncertainties in this memoir. To read about an oppressive government in the midst of political paranoia reminds me to be grateful for never having to endure that kind of turmoil. At the same time, it gives me another level of understanding of what Third World citizens have to go through to obtain freedom as an unconditional human right.

Path to Freedom is an extremely interesting read, thanks to Taylor's talent for illustrating his life's journey in such a fascinating way that I found this book difficult to put down until the end. For those looking to be inspired, as well as broaden their knowledge about Guyana and Third World political affairs, this commendable memoir is highly recommended.
Contact Author -