Ethereal Revelations - Volume I
Access to Another Dimension
Lizelle DuPlessis
2013 Finalist
252 Pages
Check current price
Non-Fiction - Memoir
Reviewed By Lorraine Carey for Readers' Favorite

"Ethereal Revelations" is a true story that will open your eyes to another edge of the Paranormal. Here we find a very pregnant Lizelle who discovers her partner and father of her child in a lewd sex act in their own home. Immediately after this event her whole life falls apart as some dark entity encompasses her body mentally and physically. She is aware of an intense energy change with the baby she is carrying and within their home. One would say she is having a spiritual emergency. The paranormal experience she has during the delivery of her baby and afterwards had me so consumed with emotion. She now becomes aware of her out of body experience that transforms her to an awakening that enables her to see her inner soul where she gets in touch with a much higher power that delivers her a sacred message of sexual healing to save her relationship and is instructed to share it to all of us.

As an intuitive and sensitive with an open mind to the wonders of the Universe, I can truly say this story will even astound those that thought they knew all about the Other Side. Lizelle depicts each of these encounters in such great vivid detail. Her story proves we are still learning about the unknown and I can only wait to read Volume 2 where Lizelle will continue to enlighten and surprise us as she will divulge some deeper secrets about the sexual uniting of souls. This story will impact you as you have never been before!
How I Lost My Uterus and Found My Voice
A Memoir of Love, Hope, and Empowerment
Michelle L Whitlock
2012 Gold Medal
202 Pages
Check current price
Non-Fiction - Memoir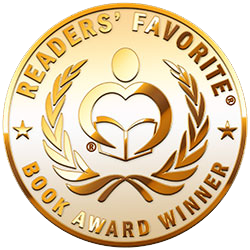 Reviewed By Anne Boling for Readers' Favorite

In the last few years I have heard more and more about the VP Virus. HPV is a virus transmitted by having sex with an infected partner. The virus can go away on its own or can result in cervical cancer. Michelle L. Whitlock shares her fight against cervical cancer in "How I Lost My Uterus and Found My Voice". Michi had her whole life before her. She was a two year cancer survivor. She and Mark were planning their barefoot beach wedding in Jamaica, when she received the call from Dr. C. Michi experienced itching and burning to the point of wanting to scream. She was repeatedly treated for yeast infections, causing the doctor to run tests. After receiving the test results Michi decided to be proactive and not allow the cancer to control her. The doctors recommended a complete hysterectomy but she refused to allow the radical treatment. She opted for RVT and even became the "poster girl" for an article on Dr. B and the procedure. But the cancer returned. I usually refer to authors by their last names but I can't do that this time. I have never physically met Michelle Whitlock and yet feel that I know her well enough to call her Michi. Michi holds back nothing. She shares the details of her radiation and chemo, none of which is pretty. After beating cancer again she had to be treated for the damage the treatments did.

I am unsure what to say about this book. I can assure readers that Michi has done a wonderful job sharing her life. I can tell the readers that the photographs add much to the text. The book is well-organized and Michi is a very talented writer. I can say all of these things truthfully. But what I really want to say is that Michi is a brave, courageous young woman. Not everyone would be able to share their experiences the way Michi has done. She has told her tale with brutal honesty. The end of her book has information about the new HPV vaccine. I admire this woman because she has not hesitated to share the details of her life in the hope of saving someone from going through hell. "Cancer taught me how precious life really is," she says. Thank you Michi; you are one of the unsung heroes.
The Box of Daughter
Overcoming a Legacy of Emotional Abuse - A Memoir
Katherine Mayfield
2012 Bronze Medal
213 Pages
Check current price
Non-Fiction - Memoir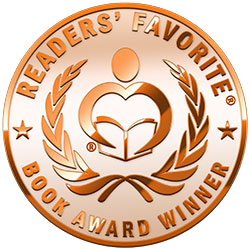 Reviewed By Joy Hannabass for Readers' Favorite

As a child, and growing up, Katherine Mayfield suffered in a way that children should never suffer, yet it happens repeatedly to so many. My heart ached for Katherine as I read the different accounts throughout the book about how her mom treated her, not physical abuse, but truly mental abuse. This was a family of three living in a very lonely household, where not even an I Love You or a hug was ever given. With vivid details about her journey to emotional healing, Ms. Mayfield gives her readers help in situations similar to hers. In her book, Katherine gives many references that will make it easier for readers to get the help they need. I highly admire Katherine Mayfield for her courage in writing her story, and wanting to help others.

"The Box of Daughter" is not what I call an easy read. Sometimes it is very difficult to read the details of what the author had to endure growing up with her parents. She doesn't leave out details, but pretty much tells it as it is, being vividly honest about her feelings and how she was treated. However I was pleased when she talked about her aunt Mae and uncle John, because that was one place Katherine seem to find love and peace. "The Box of Daughter" would be a wonderful book for anyone who suffered any kind of abusive or difficult childhood. The author's journey to healing can be used in a lot of different situations, and the most important thing is reading from someone who knows what they are talking about, and Katherine Mayfield's story is truly one that can be trusted and respected.
When All That's Left of Me Is Love
Linda Campanella
2012 Silver Medal
232 Pages
Check current price
Non-Fiction - Memoir
Reviewed By Alice DiNizo for Readers' Favorite

Author Linda Campanella's mother, Nancy, was diagnosed with stage four small-cell cancer that had spread to her brain in September of 2008. This was horrible news for Nancy's four children, Linda, Paula, Claudia and Eric as well as her husband of over fifty years, Eckart, a doctor who headed the radiology department at Baystate Medical Center near where they lived in Connecticut. Nancy and Eckart had been in love since they met in the 1950's and Nancy had a loving and close bond with her children and grandchildren. But Linda Campanella shares with the reader how she, her father and her siblings were determined to make their mother's last months of life a joy. They decided that they would give her love and support and not be afraid of crying and showing her how much they loved her as she had always loved them. And through the months of chemotherapy, radiation, hospice and dealing with Nancy's gradual physical decline into a coma and then death a year and a day after her diagnosis, her family gathers around her, celebrating her life and love.

This is a brilliantly written testimonial to a family's great loss of the wife and mother. That Linda Campanella, her father, and her siblings were able to surround Nancy with love, that they gave dignity in small things such as their "happy hour" times and dressing up her hospital bed in the living room, and shared the knowledge that they would miss her so very much and would always love her makes this book a must read for everyone. The first-rate formatting with a table of contents, index, and poetry to share, makes "When all that's left of me is love" a book that should be on library and church offices everywhere. Grief counselors should have copies to give away plentifully. "When all that's left of me is love" offers a unique and healing viewpoint of how to deal with the loss of a loved one.
Come Back Early Today
A Memoir of Love, Alzheimer's and Joy
Marie Marley, Ph. D.
2012 Honorable Mention
260 Pages
Check current price
Non-Fiction - Memoir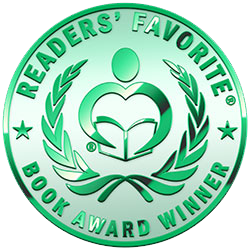 Reviewed By Janet Jensen for Readers' Favorite

Brilliant, eccentric, and charming are just a few words that begin to describe Romanian immigrant and educator Dr. Edward Theodoru,Ph. D., otherwise known as Ed, the man author Marie Marley calls her best friend and the love of her life. "Ed and I were lovers and lived together for three years...then we broke up but became inseparable friends," she writes. "Life Partners. Soul mates."

"Ed was a true Renaissance man, as were many Europeans of his generation, but he stood out among them because his memory was phenomenal. It was his most distinguishing feature. He'd remember everything he read, heard, or saw. It was that simple. We'd typically refer to such people as 'walking encyclopedias,' but Ed was more. Far more. Ed was a walking library...But all that would fade into darkness when Alzheimer's overtook him. I was grateful at least that he didn't suffer. As it turned out he never knew he'd lost anything."

Come Back Early Today chronicles Ed's gradual descent into dementia, accompanied by Marie's denial and growing agony as she tries to assist him in everyday matters, which become far more serious, demanding and long-term as his condition worsens. Eventually she convinces him to move to a care facility where he is treated with compassion and skill by the exceptional professionals on staff.

Chapter One begins: "A Rude Awakening" and we are plunged immediately into Ed's increasingly erratic behavior; This time he's been driving on the wrong side of the road. Eventually he will forget what a kitchen is.

Ed's behavior patterns will resonate with any one of the fifteen million Americans who are providing care to an individual whose mind is being slowly eroded by the insidious progression of Alzheimer's. The toll this disease takes on loved ones is incalculable: physical and mental health, employment and finances are all affected. Fortunately, Ed had the means to cover his care, and a devoted friend who saw that he received it. Many Americans lack the resources needed to deal with this cruel disease, and it's a problem that is only increasing with longer life expectancy.

"Come Back Early Today" is a truly moving account of love and loyalty, and it also provides highly insightful information for caregivers. I recommend this book as a lovely memoir, and also as a guide for anyone dealing with this cruel disease. Above all, it is a tribute to a remarkable and unforgettable man, who still knew and expressed joy even on the last day of his life.
Yearning
A Memoir
Sally Cisney Mann
2011 Bronze Medal
312 Pages
Check current price
Non-Fiction - Memoir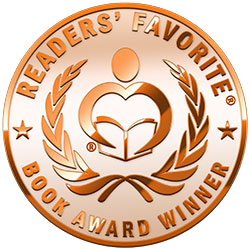 Reviewed By Dr. Karen Hutchins Pirnot for Readers' Favorite

Sally Mann has written a heart-wrenching and factual accounting of childhood losses in her autobiography, Yearning. At a very young age, she was forced into a residential boarding school due to the mental illness of her father and her mother having to work full time to support the family. The father subsequently died, and Sally and her older sister Nan were then placed in separate foster homes. Sally adjusted to her foster family and became a cohesive part of the family unit, and then, she was taken from that family when her mother moved to Washington, D.C. to accept a job. At that time, Sally was in the mid-elementary years in school, and she and her sister mostly had to fend for themselves while their mother again worked full time to support them.

There are ongoing incidences of loss and loneliness in the story. The reader can easily identify with the yearnings the author must have carried with her to adulthood. She wanted so much to have a loving husband and children who would experience a stable family environment and a sense of belonging for herself. Instead, she got an alcoholic husband who went missing in the Vietnam war.

I found myself wanting to read on and on as the author tried to find herself through her children and her community ties. Eventually, she was able to do just that, and I cheered for her success. In the end, the reader is also left with the thought of what those barren childhood years cost the author as it relates to her sense of self and her sense of belonging. This is a lovely read and should be enjoyable for both younger and older adults.
When Can I Go Home?
Joseph Sivak
2011 Silver Medal
256 Pages
Check current price
Non-Fiction - Memoir
Reviewed By Anne Boling for Readers' Favorite

Joseph J. Sivak offers readers a glimpse into the life of a caretaker and a doctor. He was only seventeen when he became his mother's caretaker. She was in her early sixties when she was diagnosed with Alzheimer's disease. He and his siblings noticed a drastic change in her after the death of her husband. At first they attributed it to grief, but eventually they had to admit it was something much more serious.

In his memoir Sivak shares the heartache and the pain of being a caretaker. When you have to tell a loved one she can no longer drive, she will often react with anger. The victim is frightened and lonely for she is losing control of her own life. Often the victim (I use this term because I have witnessed the way the disease ravishes the patient) feels as if everyone is against her. The role of caretaker is one of constant vigilance, for the patient can wander away at any moment and not know where she is, how she got there, or even who she is. The pain of watching a loved one slip away is indescribable. As the disease advances the patient's bodily functions begin to "forget" how to function. The patient will often forget to eat, and at an advanced stage, may have a problem swallowing liquids. She can no longer control her bowels and eventually loses the ability to converse with others. The picture of Alzheimer's is not pretty and when it is someone you love, it is even uglier.

Sivak and several of his siblings are physicians. This makes his memoir unique for he can also relate to the discomfort of the physician who often has to be the bad guy. The physician is the one who signs his name at the bottom of the page. The physician is the one blamed for the patient not being able to drive. He or she is also the one who has to break the bad news to the family. Sometimes the family accepts the diagnosis with resignation; sometimes it is with anger and sometimes relief to at last knowing what is wrong.

Sivak weaves together his joint role as caregiver and physician. His story will be of great benefit to other caregivers. He still is not overly sentimental, and yet, it was easy to see the love and frustration he experienced in dealing with his mother. He uses the phrase "living ghost" to describe the last of his mother' life. I found that poignant. It is an excellent description. I found it easy to relate to Sivak's story, for I too have watched someone I love slowly slip away. I've often said I lost her ten years ago, and that death will be a healing and a release; and yet, like Sivak and his family, I will never be ready for her death. It was easy to feel the compassion Sivak has for his patients. He truly believes the patient should be more than a number; a patient is an individual with feelings and someone's loved one. I empathize with Sivak, and I commend him. This book touched me deeply.
What Happened to Suzy
Carol Denise Simms-Mitchell
2011 Honorable Mention
252 Pages
Check current price
Non-Fiction - Memoir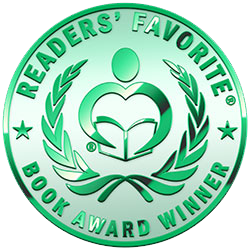 Reviewed By Lynette Fowlston for Readers' Favorite

This is a fictional book based on actual facts; the names and locations are changed. This is a story of child abuse and how Suzy learned to forgive.

Suzy (Carol Denise Brown) was the 6th child out of 16 children. Her father seldom lived at the home. From the day she was born her mother seemed to hate her more than any of the other children. Their older brother was in charge of the kids when their mother was at work. He was very abusive at times, more so than their mother. Suzy was abused, not only by her family, but by her classmates as well.

But the story does not end there. What happened to Suzy? Despite the scars of physical, mental and emotional abuse, she healed; she excelled; she became strong. She is a beautiful person inside and out.

I am surprised Suzy survived. Where was child protective services? The teachers at school had to notice a bruised, battered, half starved child. One of the things that jumped out for me was how Suzy wanted to please her mother. Suzy just kept loving her mother.

I found tears running down my cheeks as I read this book. The author cleverly brings out the emotions of the reader. Suzy became real to me. I wanted to pick her up and take her out of that home from hell. This book is well written and well organized. But the part that stands out is the characterization. While this book is very sad and disturbing, it is also a book of hope, for we know what happened to Suzy: she found healing. She survived and tells her story to help others.
Don't Let the Secret Out
Jessamine Rose
2011 Finalist
120 Pages
Check current price
Non-Fiction - Memoir
Reviewed By Anne Boiling for Readers' Favorite

Jessamine Rose offers readers a glimpse into her life. She was born in 1937, in a small town in eastern Kentucky. For many her upbringing will seem foreign but for some it will sound all too familiar. The family's cabin was cold, the cracks in the floor made it impossible to heat. The bathroom was an outhouse. Her father often beat her mother. Her father shot her mother to scare her. At one point the family lived under a cliff. In the hills of eastern Kentucky "you could shoot a dog and spend a year in jail, shoot a man and nothing." She faced sexual abuse, beatings, neglect and yet rose above it all. She was a mere 6 years old the first time she was raped. Her mother gave away her young brother and sister. Jassamine made her escape in the back of an ice truck, she was less than 14. She ended up living in a park in Ohio.

The court placed her in a foster home where she started a new life. After her foster parents moved, Jessamine attended Catholic school. She loved the ladies in long black dresses with their heads covered. The nuns were kind to her and she spent many hours talking to them.

After high school she married Boyd. She suffered several miscarriages. She and Boyd decided it was time for her to return to Kentucky and find her family. First she found her father; he furnished phone numbers so that she could track down her mother and siblings. Eventually the family was reunited. Today Jessamine lives in Nicholasville, Kentucky.

Jessamine faced many hardships in her life. Yet her memoir is upbeat. Despite her childhood she came out on top. I wish I had read this book a few weeks ago when I was in Nicholasville, I just might have given Jessamine a call to tell her what a remarkable woman I think she is.

This book needs a wee bit of editing, mostly on the spacing. The title and the cover work well together. This tiny book is a quick read but will stay with the reader long after the last page. There are many family photos that bring the story to life. I wish Miss Jessamine the best and thank you for sharing your story.
Contact Author -