Sidonia's Thread
The Secrets of a Mother and Daughter Sewing a New Life in America
Hanna Perlstein Marcus
2018 Gold Medal
278 Pages
Check current price
Non-Fiction - Memoir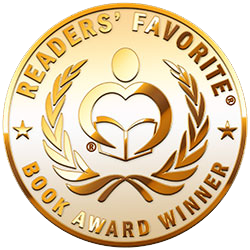 Reviewed by Alice DiNizo for Readers' Favorite

Unmarried Holocaust survivor Sidonia Perlstein immigrated with her toddler daughter, Hanna, to the United States in those years right after the World War. Sidonia settled in Springfield, Massachusetts, in a neighborhood of Jews, many coming as survivors from the Nazi concentration camps. Stoic Sidonia is a highly gifted seamstress and finds work in a local garment factory, supporting herself and Hanna. And author Hanna tells the reader of her mother's often horrific life in a style that resembles the thread being unwound from a spool, slowly but surely.

The book begins as Hanna writes of her life in the United States with her single mother Sidonia who fashions coutoure clothing for Hanna and who, bit by bit, shares with Hanna her enchanted memories of her early life in the village of Damoc, Hungary. Then Hanna points out that what she discovers is not so enchanting. On March 19, 1944, Adolf Eichmann and the Nazis invaded Hungary and began "uncategorized, undefinable madness". Sidonia is the only member of her family that survived the awfulness of being dragged from the nearby Jewish ghetto to Auschwitz, then Dachau, and finally Bergen Belsen where she met the not yet famous Anne Frank. Author Hanna Marcus tells of coming to love her mother, finding out about her young father, delving into the fate of family members and piecing together in sequence her mother's narratives with numerous clear photographs and copies of note books, of lists, and of birth and death certificates. "Sidonia's Thread" is the unravelling and telling of one woman's remarkable survival. It is a highly readable story that is not to be missed.

"Sidonia's Thread" is one of those books that the reader will not be able to put down until the last word is read and the book put aside. The writing is superb and the characters spring to life in the book's pages: Sidonia with her memories, Hanna, the listener, Sidonia's sisters and parents, the neighbors in both the United States and years before, in Hungary. The photographs and photocopies are well-placed and add to this memoir as do the chapter headings taken from Sidonia's Coats and Clark sewing book. In short, "Sidonia's Thread" is a tale worth telling.
The Space Between
A Memoir of Mother-Daughter Love at the End of Life
Virginia A. Simpson
2017 Bronze Medal
288 Pages
Check current price
Non-Fiction - Memoir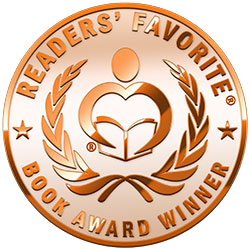 Reviewed by Viga Boland for Readers' Favorite

Anyone who has ever had to take on the onerous task of being chief caregiver to parents, once they have become incapable of fully looking after themselves, will fully relate to Virginia A. Simpson's memoir, The Space Between. In my own late adult years, I faced this same challenge with my mother, for about the same length of time as "Ginni" did, and like the author, I nearly fell apart at the seams with the load I had chosen to carry. And yet, just as Virginia found, that load brought about one of the best times in my entire relationship with my mother. It was a time when, at last, we came to know so much more of each other than we had during all the The Space Between our mothers' healthy days and subsequent decline, a time when honesty mattered more than keeping face and always being strong.

This is the story that Virginia A. Simpson shares in The Space Between. With the help of Linda Joy Myers of the National Association of Memoir Writers, Simpson has "gone deep", where one should go when writing a memoir. By doing so, by baring her innermost thoughts, fears, and regrets about her past relationship with her mother, and through this chance that life has now given them both, they get to know and understand each other so much better. Virginia discovers the real reasons why her mom was the way she was and why she, in turn, became who she is. And the most important thing they each discovered was that all along, they had indeed truly loved each other, but too many things had gotten in the way of expressing it. That was exactly what I had experienced with my mother.

I am a huge believer in the importance of writing memoirs. It is stories like The Space Between that puts into print what everyday people live with and feel. The world wide web can fill us in on what we need to know when we become chief caregiver to someone we love. But it is memoirs like The Space Between by Virginia A. Simpson that will tell us how it really feels to step into that role.
The Butcher's Daughter
A Memoir
Florence Grende
2017 Bronze Medal
232 Pages
Check current price
Non-Fiction - Memoir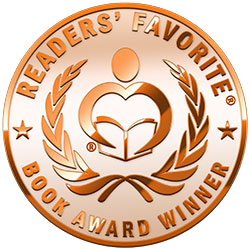 Reviewed by Emily-Jane Hills Orford for Readers' Favorite

Some people call it 'survivor's guilt', that violent sense of abandonment from reality, that robot-like functioning in a world that carries on, the survivor forever feeling guilty for having survived when all around him or her have died, have been sacrificed. The generation that followed the Second World War is full of stories of children abused by parents who suffered, in one way or another, the tragedies of such a horrific war. Jewish children, born of parents who survived the Holocaust, were brought up in a home full of ghosts and guilt, a melancholy full of fear and anger. While the world recalls in horror the events of the Holocaust itself, the world also overlooks the aftermath, the victims of the victims, the children of the survivors.

Florence Grende's heartrending account of her Jewish upbringing, a child of Holocaust survivors, weaves a story of pain and sorrow, fear and anger, and the hidden melancholy (the Dee Melchome), the depression that makes monsters out of otherwise ordinary people. The Butcher's Daughter is a memoir that speaks for those too traumatized to voice their stories: the survivors and their children. The story is unveiled in patches, fragments of a fragmented childhood and an uncertain survival even in the land of plenty and opportunity, America. And the symbolism of the torn black ribbons worn at Tateh's funeral, the story, which at first appears fragmented, becomes a testament of the sorrows of not just one generation, but two: the Holocaust survivors and their children.

And through it all, the ever-uttered words, "Ess. Ess." (Eat. Eat.) Survivors who have faced starvation enforce the importance of eating – and eating lots – on those they love. It's a means to protect those remaining loved ones. The author claims that she "grew up among the dead", and, in many ways she did. In between the lines of her story unravels the story of her parents; Tateh, who was a Guerrilla in the Polish woods, fighting back and providing food for the starving Jews hiding in the woods, and Mameh, who, as a young girl, survived the harsh Polish climates by hiding in a dugout in the woods. Tateh and Mameh lost family in the Holocaust, but they survived. They married after the war, but they never seemed happy or content with each other.

Food, the ever present need of nourishment, something that was sorely missing while surviving in the woods, reappears frequently in the story. Food is the sustenance that binds body, mind, soul and the unity of friends and family. In her mother's notebook, the author finds incomplete recipes, which reminds her of "the spaces within and between us. Only the basic amenities moved our brief conversations – stock greetings, inquiries into health, family news: never a topic that might carry the weight of emotion, the hint of vulnerability, or the gift of the personal."

This story is much more than just a memoir. It's a testament: a statement of a life shattered because of a brutal war. Hitler's evil affected more than just those who lived through it. His evil stretched into the next generation, not just amongst the Jews, but also amongst the children and the grandchildren of high ranking Nazis. A powerful story told with compassion. A must-read.
The Sportscaster's Daughter
Cindi Michael
2017 Honorable Mention
312 Pages
Check current price
Non-Fiction - Memoir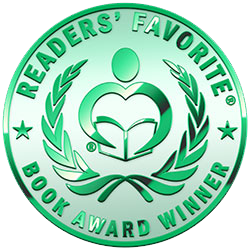 Reviewed by Kayti Nika Raet for Readers' Favorite

The Sportscaster's Daughter is a moving memoir by Cindi Michael, the daughter of legendary sportscaster George Michael. Anyone looking at Cindi would see a person with a charmed life, a loving husband, beautiful children and a successful career.
She seems to have it all yet she still longs for the love of her estranged father, having been abruptly ousted when she began to show independence and refused to bend to his controlling demands. Still, throughout her twenties, she longs to find out how did things go so wrong? How did her father turn from the man who fought for sole custody of her and her siblings, saving them from a neglectful home, to one who would become verbally and emotionally abusive at every turn. Despite it all, Cindi still remained hopeful of a reconciliation, all the way up to George Michael's death and the shocking realization that she had been written out of his obituary.

The Sportscaster's Daughter by Cindi Michael is a tale of forgiveness and self acceptance. I'm not an avid sports listener by any means so I feel that I was able to dive into The Sportscaster's Daughter without any preconceived notions of the man who for a time was such a dominant figure in her life. While that lack of knowledge was a boon as I was able to fully grasp the scope of Michael's story and see how much the need to please and prove herself affected many decisions in her life, I also felt that a lot of the emotional impact in this memoir was predicated on knowing at least a little about George Michael himself. Still, I found myself rooting for Cindi at every turn, hoping that she would find the stability and love she so desired, to find her own triumph despite the rejection she faced. The Sportscaster's Daughter by Cindi Michael is a great read for anyone looking to dig deeper into the legend, to find not a god, but a man with flaws like everyone else. A man whose flaws hurt the people who loved him most.
Weedmonkey
Mama, Mother, Whore
Lisa V. Proulx
2017 Honorable Mention
254 Pages
Check current price
Non-Fiction - Memoir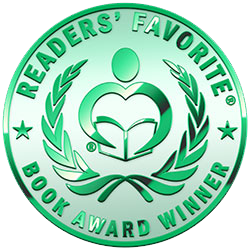 Reviewed by Sarah Rollins for Readers' Favorite

Weedmonkey by Lisa V. Proulx is a moving memoir which tells the story of how a little girl called Virgie was brought into the world amidst the remnants of what was the old south, amongst wealth, judgement, poverty, and injustice. Virgie's mother is considered a town whore, her father works in the mines, and the story continues with Virgie herself left to look after her brothers and sisters, moved from foster home to flop houses, and exposed to situations that you would never dream a young girl (or anyone) should ever be forced to face.

Lisa V. Proulx writes with heart and soul as she tells Virgie's story. Her writing style brings you into the story, and for some moments I almost forgot that this was a non-fiction book. Her words pulled you into Virgie's plight and you felt the emotions of the young girl, her hatred for what life had dealt her, her disappointment for what she has missed in her youth, and yet her strength to go on, and become a different person from the mother she knew and grew up with. Weedmonkey is a true story which will make you smile and cry as you follow young Virgie, understand her background and her ability to rise above the life she was forced to live. A truly touching memoir, written with passion by the author who undertook this project after it was started by her own mother. A definite must-read for anyone who enjoys books of this era or non-fiction stories that demonstrate true strength.

Love, Bill
Finding My Father Through Letters from World War II
Jan Krulick-Belin
2017 Finalist
Kindle Edition
Check current price
Non-Fiction - Memoir
Reviewed by Mamta Madhavan for Readers' Favorite

Love, Bill: Finding My Father Through Letters from World War II by Jan Krulick-Belin is a collection of heartrending and poignant memories the author has of her father, Bill, which she shares with readers through this book. The author's love for her father is evident through her words, and she speaks of how she tried to keep him alive after his death so that he would not slip away completely from their memories. The author's collection of get-well cards from grade 1 kept him in her thoughts and she always looked at these as her last link to him. Fifty years later, another set of letters brings him back into her life by telling her things about her and her father, which her mother was not able to tell her during her lifetime. It is a story of love, romance, family, persistence, patience, discovery, and family ties that will touch the hearts of readers on many levels.

The author puts her father's memories into words beautifully and this resonates well with readers. The narration is detailed and descriptive, and the author takes readers on an unexpected and remarkable journey of her life. The amazing letters, the spiritual undertones, the Jewish connection, and lastly descriptions of World War II make the book an amazing read. The pictures in the book will help readers connect better with the characters, and the letters written by her father to her mother speak of the love they shared for each other. The author gives a voice to her father's life and tells readers how he made an impact while he lived, and the way he loved her mother and their family. The memoir has been beautifully executed and readers can feel the love and family bonding clearly through the author's words and expressions.

Waking Mathilda
A Memoir of Childhood Narcolepsy
Claire Crisp
2017 Silver Medal
302 Pages
Check current price
Non-Fiction - Memoir
Reviewed by Lucinda E Clarke for Readers' Favorite

Waking Mathilda by Claire Crisp recounts the chain of events from 2009 when she took their youngest two-year-old daughter to the National Health Service in England to be innoculated against swine flu. It was not long after that Mathilda's whole persona changed from a lively toddler to one who did not sleep, suffered terrible nightmares, fell down when walking and regressed developmentally. Thus began a life of doctors, clinics, hospital appointments and numerous tests, none of which could pinpoint the condition. At home, lack of sleep impacted the whole family including father Oliver and Mathilda's older brother and sister. Claire Crisp recounts how she tried to juggle homeschooling, running a household, holding her family together while being a full-time carer for Mathilda with practically no sleep at all.

While reading this book I could feel the pain suffered by all five family members, it came across loud and clear. Waking Mathilda is beautifully written. Claire Crisp takes us into her home and shares their frustrations and pain as she faces one obstacle after another. She shares the terror she felt, watching her young daughter in severe pain, yet unable to do anything to relieve her suffering. To watch her youngest writhing in agony, day after day, was a test beyond human endurance. We can only admire her patience and tenacity as one doctor after another sweeps aside her concerns, even suggesting she attend parenting classes, or undergoes psychological counseling for what was obviously a physical condition, not a mental one. Their lack of empathy is simply incredible and a sad reflection on the UK NHS. Only one doctor, from India, was the first to diagnose that Mathilda suffered from narcolepsy – the inability to sleep – caused by that same innoculation the NHS had encouraged parents of young families to have administered.

This is a heartwarming tale, despite the anger and frustration that even the reader must share, of a family pulling together through dark times, changing jobs, moving house and finally relocating overseas. Their faith, extended family, and friends all helped them through their worst hours. Narcolepsy is untreatable, those brain cells controlling sleep have been destroyed forever, yet Claire and her husband never gave up hope and did everything in their power to provide the medication that Mathilda so desperately needed. Beautifully written, this book touched me deeply. It illustrates the depth of parental love, and yet despite the frustrations and setbacks, it's the story of a family who never gave up hope.

Realizing River City
Melissa Grunow
2017 Silver Medal
146 Pages
Check current price
Non-Fiction - Memoir
Reviewed by Divine Zape for Readers' Favorite

Realizing River City by Melissa Grunow is a gripping memoir that will rattle the emotions of readers, having them navigate the gray zones of loss, the power of compassion, and the excitement of hope. A story that answers the not-so-often asked questions of womanhood. The author takes readers through her numerous heartbreaks, abusive relationships, and her search for meaning in a world that is quite often lacking in charity and the basic values that make us human. In this memoir, she communicates the hope that everything can turn out just wonderfully well when we dare to risk giving ourselves another chance at creating the life we want.

This is a powerful story, beautifully written in a style that is lyrical, friendly and seductive. One feels that the author writes straight from the heart, a gift which allows the reader to be emotionally connected to the protagonist. I loved the beauty of the prose and the author's storytelling craft. The themes are so masterfully woven into the story that I found myself reflecting on them without losing anything in the narrative. Melissa Grunow's reflections on relationships, womanhood, inner freedom, family and love are compelling. The writing has depth and it is very insightful and emotionally intense. The story is filled with the wisdom of the heart that will, undoubtedly, appeal to female readers. Realizing River City is written with surprising honesty and one has the impression of seeing through the veil into the nakedness of another soul. It is inspiring, engaging, and entertaining.


Teenage Degenerate
A Memoir that Explores the Depths of Methamphetamine and Drug Addiction
S. C. Sterling
2017 Gold Medal
260 Pages
Check current price
Non-Fiction - Memoir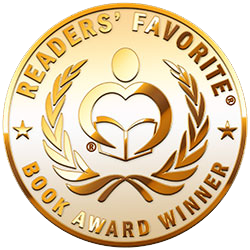 Reviewed by Jessyca Garcia for Readers' Favorite

Teenage Degenerate: A Memoir that Explores the Depths of Methamphetamine and Drug Addiction by S.C. Sterling is an eye opening experience in the life of a drug addict. In the book, Sterling tells about his experiences using different drugs and how meth took control of his life. He also reveals what finally made him quit using meth.

First of all, if Teenage Degenerate was made into a movie, I would totally be buying the soundtrack. In each chapter, Sterling includes what background music is playing as he does his drug of choice. This was my favorite thing about this book. It is obvious that Sterling has bared his soul here. It is also obvious how much he loved meth. He has written his story in a diary format and it is told day by day. Sterling not only tells his story, but also describes what happened to his friends who were addicted to meth as well. I was not sure what to expect regarding the one thing that would make him give up meth. When he finally revealed what it was, I was hoping for a little more of an explanation. Other than that, I liked his story.

I am happy that Sterling finally got clean, and hope that he continues to stay clean. Too many people lose the battle to this drug. The book does contain the occasional swear word. Other than that, this book may help people to better understand a loved one that is using.

Garbage Bag Suitcase
A Memoir
Shenandoah Chefalo
2016 Honorable Mention
196 Pages
Check current price
Non-Fiction - Memoir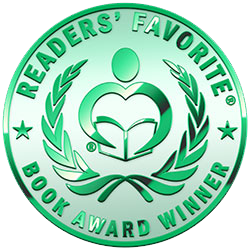 Reviewed by Susana Pena for Readers' Favorite

Garbage Bag Suitcase by Shenandoah Chefalo is a very emotional story about the author's difficult and lonely childhood. Her alcoholic and drug addicted mother and step-father lacked the adequate parenting skills needed to raise a child. They lived as nomads, always running away from something and constantly moving to different places. The author endured physical and mental abuse at the hands of her parents. She was locked in her room for long periods of time, starved as a form of punishment, belittled by being called stupid and worthless, and was often hit. Her birthday and the holidays were never celebrated, and her only true friend was Love Bunny; her favorite stuffed animal that kept her feeling safe. The author always wished for a family that would love and protect her. She thought she would find that while in foster care, but that never happened. She had to become independent at a young age and this taught her to strive for a better life and future. The end of the book also mentions ideas on how to improve the broken foster care system because it is clearly in need of being repaired.

I really enjoyed reading Garbage Bag Suitcase by Shenandoah Chefalo, because it was a very interesting and heart-breaking autobiography. The author was brave enough to share her story about her abusive childhood where it was common for her to be locked in her room and starved. This led her to feel lonely and sad all of the time, because her parents didn't seem to love her and she felt unsafe in her house. It was very sad to read all of the abuse that the author was put through, because kids shouldn't have to suffer that way. Kids need to feel loved, protected, and wanted. They also need to be fed healthy meals, kept clean, and be treated with respect. The author also mentions her stay with a foster care family that didn't give her the love and attention that she had hoped for. They clearly took her in because of the money that the government had to pay them in order to raise her. The second half of the book contains eye opening statistics on foster care children and it elaborates on different solutions that are needed in order to end this cycle, and I agree with what was mentioned.
Contact Author -