Boot Language
A Memoir
Vanya Erickson
2019 Silver Medal
192 Pages
Check current price
Non-Fiction - Memoir
Reviewed by Jessyca Garcia for Readers' Favorite

Boot Language: A Memoir by Vanya Erickson left me feeling sad. In this memoir, Erickson tells about her childhood. She grew up with an alcoholic father, who seemed to hate her, and a mother who refused to seek medical help for her children due to her religion. It was not an easy life but somehow Erickson got through it. Boot Language is the type of book that makes you look at your own childhood and appreciate what you had. Erickson's story left me feeling unsatisfied. I felt that she too was unsatisfied with how her relationship with her father ended.

My heart hurt for her at how she was treated by her father. I wondered if he treated her badly because somehow she was not his biological daughter. I even thought that her mother would reveal some dark secret during the car ride that they took together. There had to be some reason that she was treated so differently from her siblings. I started off by liking Erickson's mom, but lost all respect for her when she did not handle the stranger touching Erickson improperly. My feelings for her lessened even more with how she treated her children after moving back to the city.

My favorite part of the story was when Erickson finally was able to stand up for herself. I was so proud of her. Overall, I liked this story, even though it left me feeling sad. I am glad that Erickson has had some happiness in her life and was able to have a special bond with horses. I look forward to reading more of her work in the future.
Freckled
A Memoir of Growing up Wild in Hawaii
TW Neal
2019 Gold Medal
430 Pages
Check current price
Non-Fiction - Memoir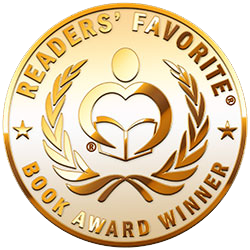 Reviewed by Divine Zape for Readers' Favorite

Freckled: A Memoir of Growing up Wild in Hawaii by TW Neal is a mesmerizing memoir that takes readers on a somewhat hilarious ride through the life of the author raised by hippie surfer parents. Born in 1965, Toby quickly discovers that her hippie parents are more attracted to the waves along the shores of Kauai, Hawaii than settling down and building something stable. Toby's parents struggle with mental problems and addiction, living from tent to tent, and occasionally returning to Kauai. The narrative is filled with adventure, with beautiful moments, like when Toby catches an octopus with her bare hands. While there are exciting moments in the narrative, she craves a normal life, but can she find a place in conventional society?

Filled with grit, an enduring sense of resilience, and humanity, this narrative explores the limits of human freedom in a unique childhood set against a fascinating landscape. The author captures beautiful images of the setting right from the start, allowing readers to see the world from the eyes of the child she once was. "Sand. Big yellow mountains of sand. So much, and a long way, a giant tabby cat napping in the sun. Mom's holding my hand and I'm naked because we're going swimming..." The writing is atmospheric, laced with insightful commentaries that capture the spirit of the time. The voice has something intriguing about it, a mixture of knowing and naivety that reflects childhood. Freckled: A Memoir of Growing up Wild in Hawaii is a memoir that reads like fiction; the occasional moments of humor combine with the focused writing and the emotional strength of the narrative to make for a great reading experience.
While They're Still Here
A Memoir
Patricia Williams
2018 Honorable Mention
329 Pages
Check current price
Non-Fiction - Memoir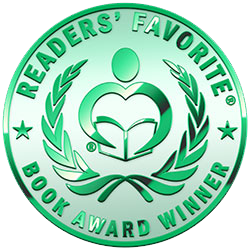 Reviewed by Ankita Shukla for Readers' Favorite

Where do I even begin after walking down such a beautiful, heartbreaking, inspiring, terrifying, and hopeful Memory Lane with the author? I would like to try to jot down all the thoughts that crossed my mind and heart while reading this amazing memoir. In While They're Still Here: A Memoir, the author, Patricia Williams, writes about the time when her parents needed her more than ever and they had to be brought to live closer to her. Their deteriorating medical conditions necessitated that Trish, as they lovingly called the author, take them under her wing. She had anticipated that this transition was not going to be a smooth one, and her game plan included the family's tried and tested weapon: don't ask, don't tell. However, this weapon was put to the test multiple times when she had to decide whether this weapon would be the best one at the moment. As her parents' medical issues began surfacing, she struggled to keep up with the information. Her to-do list kept piling up and every now and then she questioned her abilities and strength.

The memoir is extremely honest and its authenticity is evident in every single line of every chapter. Although she described how her mother's unpredictable mood swings made her walk on eggshells around her, Ms. Williams remained respectful of her mother's memories throughout the book. The author has defined the characteristics of her parents in a very elegant manner. When the author mentioned that her mother was a Gemini, I, being a Gemini myself, instantly managed to relate to her. I could understand the faraway look that her mother had in her eyes, her excitement as the holiday season approached, her attachment to many memories, and her mood swings. I empathized with Ms. Williams because I know how difficult a Gemini can become when feeling low. Her mention of the zodiac sign definitely helped me understand her situation and her mother's helplessness in a much better light. I believe readers who have even the slightest knowledge of zodiac signs would appreciate the inclusion of this information. Her description of her father did not come in terms of any zodiac signs, but by the numerous stories that he shared. Being a man who fixed everything himself, he did not take the loss of good vision very well. However, what touched me the most were the clever and heartfelt ways in which Ms. Williams made him feel needed.

While They're Still Here: A Memoir is more than just a book. It is a mirror that will encourage you to cherish your parents while they are still here. Although taking care of anybody in their old age seems like a cumbersome task, it is undoubtedly the most rewarding experience. And when the people in question are your parents, then you must try your best to be at their side. Ms. Williams' parents did not ask her for things; instead, they dropped hints. If she wanted to, she could have easily ignored their subtle little signs, but she chose to do the honorable thing and felt relieved about doing so. There are so many emotions in this book that it's almost impossible to convey all those feelings in one go. This is a memoir for readers who are taking care of their parents or are soon going to start this journey. We must cherish our parents while they are still here.
Dear Prudence
The Story Behind the Song
Prudence Farrow Bruns
2018 Honorable Mention
240 Pages
Check current price
Non-Fiction - Memoir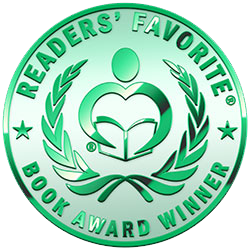 Reviewed by Steve Leshin for Readers' Favorite

Dear Prudence: The Story Behind the Song by Prudence Farrow Bruns is a personal memoir about growing up with an exceptional family ensconced in the 1940s-1950s Hollywood lifestyle up through the culture of the 1960s and beyond. Most importantly, it is the personal growth of Prudence Farrow. As the title states, the author is the subject of the song "Dear Prudence" by the Beatles and recorded on their famous "White Album". How she became an inspiration for the fab four to pen the song is deftly chronicled by the author, complete with pictures of the Farrow family.

As a life-long Beatles' fan, I am familiar with the song "Dear Prudence". Before I read this book I knew it was about a real person, possibly Mia Farrow, who was known to accompany the Beatles on their visit to the Maharishi Mahesh Yogi in the late '60s. Prudence is a real person all right, as the reader will discover in this book. Prudence paints a tapestry of life as one of seven children born to a famous actress, Maureen O'Sullivan, (she was Jane in the early Tarzan movies) and director, actor and writer, John Farrow (Around the World in Eighty Days). Why Prudence as a name? As she tells it, her father named her after a long-lost aunt from Australia. We find out later, the aunt never existed. The angst of growing up with famous parents and her older sibling, Mia Farrow, contributed to her struggles with adolescence, with the family constant traveling due to tax laws, and John Farrow's movie locations in exotic parts of the world. We find out how Maureen O'Sullivan is discovered and we are introduced to Prudence's very eccentric grandmother.

As a teen, Prudence discovers alcohol, drugs and LSD, whatever was available at the time. Raised a Catholic in a very religious family, her hunt for spirituality and peace would not come easily. With unfiltered candor, she takes the reader through her complicated relationship with her mother and father, her spoiled rich kid phase, her struggles with religion, years of treatment for mental illness and her experiments with mind-bending drugs. She admits her sibling rivalry with older sister Mia Farrow and gives an honest depiction of her stint in different boarding schools. Without giving too much away, let us say we find out how the song "Dear Prudence" came to be, her inside observations of John Lennon and George Harrison while in India with the Maharishi, and how she found redemption through the power of TM (Transcendental Meditation).
I'm The One Who Got Away
Andrea Jarrell
2018 Honorable Mention
176 Pages
Check current price
Non-Fiction - Memoir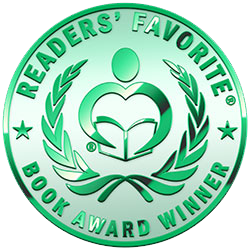 Reviewed by Lorraine Cobcroft for Readers' Favorite

Andrea Jarrell's evocative memoir, I'm the One Who Got Away, tells of her early life with a single mother who struggled to overcome a destructive attraction to an abusive, alcoholic ex-husband. Vivid and inventive descriptions carry us into Andrea's world, bringing scenes and characters to life in brilliant Technicolor. We get to know Andrea, and the people in her life, intimately. They are real people; people we know and love. The way she conveys emotion is neither soppy nor trite, but she makes us feel it intensely. She does not ask for pity, and we do not feel inclined to offer it, but we cannot help but cheer her victories. She does not judge, but explores, and her exploration paves the way for a better understanding of ourselves and our world.

Andrea's candor and courage are reflected in a very honest account of her quest for security, love, and self-acceptance. She writes with rare compassion and understanding, both of the significant others in her life and of her own strengths, mistakes and character flaws. Also the only child of a single mother, I found it easy to relate to Andrea's curiosity about her dad and to her yearning for a "normal" family. I also found a synergy in the fact that my mother's second husband was both addictively charming and abusive. Like Andrea, I was torn between wanting a father, wanting to protect my mother, and wanting to respect my mother's right to make her own choices. And finally, as I suspect many other readers will, I related because of my own experiences with alcoholics. Andrea challenged me to consider parallels in our stories, and to explore how my own experiences and relationships have shaped me and my relationships.

Perhaps the measure of a worthwhile memoir is the extent to which it enables the reader to look inward and gain a deeper understanding of themselves and their world. Ultimately, though our experiences may differ greatly, we are all similarly challenged to learn how to be comfortable in our world, to have confidence in our strength and courage, and to believe that we are worthy of love. I Was the One Who Got Away left me pondering whether perhaps we don't all "get away" from something or someone. Andrea Jarrell tempts us to consider who or what we got away from, and how our getting away (or perhaps not getting away) shaped our life and character. I closed this book having walked in Andrea Jarrell's shoes and experienced her trials first hand. I finished reading I'm the One Who Got Away with a keen awareness of my own successes and failings, and confidence that, like Andrea, I can achieve a sense of peaceful belonging and self-worth. This is an enthralling story; the work of a stunning writer.
The Monster That Ate My Mommy
Jessica Aiken-Hall
2018 Honorable Mention
306 Pages
Check current price
Non-Fiction - Memoir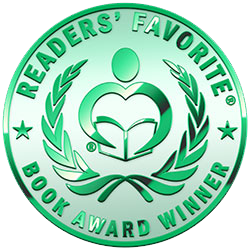 Reviewed by Viga Boland for Readers' Favorite

When it comes to memoirs, there's one thing writers need to remember: people love happy endings, especially when the writer's life has been filled with struggle and heartache, as was Jessica Aiken-Hall's life in The Monster That Ate My Mommy. That monster nearly finished off Jessica too as she spent the years from early childhood into adulthood searching, in all the wrong places and with the wrong people, for the love she wasn't getting from her mother.

Typical of abused children, Jessica was desperately lonely and desperate for love. The only person through most of those years who showed her true love was her grandma. But Gram's love wasn't enough to sustain Jessica. She hooked up with several men, even when her gut told her it wasn't a good idea, because her mother's rejection made her doubt that she was worthy of love. She made a lot of bad choices and decisions along the way. But ultimately, as readers of Jessica's story hope, Jessica finds the strength she needs inside herself as she raises her three children, and life finally brings the right person her way. Today, Jessica Aiken-Hall is a social worker and Reiki master, focused on helping others heal as she did. This is the happy ending readers look for in memoirs.

The Monster That Ate My Mommy by Jessica Aiken-Hall is an easy to read book in terms of language and style, but may be triggering for others who have suffered domestic, sexual or physical abuse. But we need books like this, written by those who understand what it's like to feel unloved and unworthy through no fault of their own. Jessica Aiken-Hall was one of those. The Monster That Ate My Mommy should enjoy a wide readership as there are so many others who will identify with Jessica and her story.
Nothing Is Predictable
Adalina Mae
2018 Bronze Medal
266 Pages
Check current price
Non-Fiction - Memoir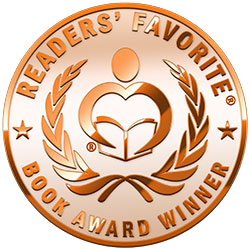 Reviewed by Rabia Tanveer for Readers' Favorite

Nothing Is Predictable by Adalina Mae is the story of a woman who fights her way out of her troubled past, but her past is always there to haunt her. Zara had just been a child when her father accidentally killed himself while he was drunk out of his mind. That one memory has a terrible impact on Zara and how she sees men and her relationships with them. She cannot create romantic attachments, no matter how hard she tries. Emotionally detached and unable to connect with anyone, Zara wants love, but she has no idea how to find it.

Even though her life had a rough start, she is a fighter and she will not bow down to the hardships of her life. She is ready to fight for what she wants and she will get it at all costs. She wants a full life, a life filled with love, trust, emotional fulfillment and nothing that would terrify her in intimacy. But it is hard. Her past experiences and the trauma of living with her deranged alcoholic father are stopping her from moving forward. Can she find herself in the process? Can she get the life she wants and deserves?

Intense, fast paced and moving, Nothing Is Predictable is a real journey through human life and the ups and downs a person feels. Zara's life, her character and her development were very emotional and intense at times, but the way the author made the mood lighter with her witty humor was really fun. Some themes in the novel were dark, such as abuse and loss but the author kept the tempo and the atmosphere alive and had me reading on. So thought-provoking and brilliant.


Pieces of Me
Rescuing My Kidnapped Daughters
Lizbeth Meredith
2018 Silver Medal
307 Pages
Check current price
Non-Fiction - Memoir
Reviewed by A. L. Peevey for Readers' Favorite

Pieces of Me: Rescuing My Kidnapped Daughters, Lizbeth Meredith's personal narrative of regaining her kidnapped daughters, is nothing if not poignant. Of course, the subtitle tells us the story's resolution, but reading about her herculean struggles to get her daughters back from the unscrupulous clutches of her Greek ex-husband are nothing short of heart-wrenching, and mirror her own childhood when her unstable and unloving mother took her and various siblings into hiding. It is one thing to hide out in the U.S. with one's kidnapped children, but quite another to escape to a foreign land where the laws and regulations vary widely and may be beyond the reach of the U.S. government. The narrative is told in the present tense with flashbacks not only to the everyday events of Meredith's childhood, but to her life with Greg, her once-husband and the father of her two very young daughters.

Pieces of Me is a well-written yet plain-spoken book about complex events. Primarily told in the present tense, it can be raw, pulling no punches and putting you in Lizbeth Meredith's predicament; you feel what she feels, and you will find yourself telling her to trust her motherly instincts and not let their father take the children on that occasion. The support she receives from much of her community and from Greek people themselves offsets the anguish of not knowing what her daughters are experiencing, part of which is their transformation into little Greek girls. Pieces of Me is a triumph not only for Meredith, but for any parent faced with the sudden, brutal kidnapping of their children.

Sidonia's Thread
The Secrets of a Mother and Daughter Sewing a New Life in America
Hanna Perlstein Marcus
2018 Gold Medal
278 Pages
Check current price
Non-Fiction - Memoir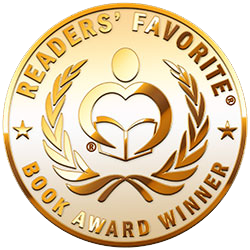 Reviewed by Alice DiNizo for Readers' Favorite

Unmarried Holocaust survivor Sidonia Perlstein immigrated with her toddler daughter, Hanna, to the United States in those years right after the World War. Sidonia settled in Springfield, Massachusetts, in a neighborhood of Jews, many coming as survivors from the Nazi concentration camps. Stoic Sidonia is a highly gifted seamstress and finds work in a local garment factory, supporting herself and Hanna. And author Hanna tells the reader of her mother's often horrific life in a style that resembles the thread being unwound from a spool, slowly but surely.

The book begins as Hanna writes of her life in the United States with her single mother Sidonia who fashions coutoure clothing for Hanna and who, bit by bit, shares with Hanna her enchanted memories of her early life in the village of Damoc, Hungary. Then Hanna points out that what she discovers is not so enchanting. On March 19, 1944, Adolf Eichmann and the Nazis invaded Hungary and began "uncategorized, undefinable madness". Sidonia is the only member of her family that survived the awfulness of being dragged from the nearby Jewish ghetto to Auschwitz, then Dachau, and finally Bergen Belsen where she met the not yet famous Anne Frank. Author Hanna Marcus tells of coming to love her mother, finding out about her young father, delving into the fate of family members and piecing together in sequence her mother's narratives with numerous clear photographs and copies of note books, of lists, and of birth and death certificates. "Sidonia's Thread" is the unravelling and telling of one woman's remarkable survival. It is a highly readable story that is not to be missed.

"Sidonia's Thread" is one of those books that the reader will not be able to put down until the last word is read and the book put aside. The writing is superb and the characters spring to life in the book's pages: Sidonia with her memories, Hanna, the listener, Sidonia's sisters and parents, the neighbors in both the United States and years before, in Hungary. The photographs and photocopies are well-placed and add to this memoir as do the chapter headings taken from Sidonia's Coats and Clark sewing book. In short, "Sidonia's Thread" is a tale worth telling.
Love, Bill
Finding My Father Through Letters from World War II
Jan Krulick-Belin
2017 Finalist
530 Pages
Check current price
Non-Fiction - Memoir
Reviewed by Mamta Madhavan for Readers' Favorite

Love, Bill: Finding My Father Through Letters from World War II by Jan Krulick-Belin is a collection of heartrending and poignant memories the author has of her father, Bill, which she shares with readers through this book. The author's love for her father is evident through her words, and she speaks of how she tried to keep him alive after his death so that he would not slip away completely from their memories. The author's collection of get-well cards from grade 1 kept him in her thoughts and she always looked at these as her last link to him. Fifty years later, another set of letters brings him back into her life by telling her things about her and her father, which her mother was not able to tell her during her lifetime. It is a story of love, romance, family, persistence, patience, discovery, and family ties that will touch the hearts of readers on many levels.

The author puts her father's memories into words beautifully and this resonates well with readers. The narration is detailed and descriptive, and the author takes readers on an unexpected and remarkable journey of her life. The amazing letters, the spiritual undertones, the Jewish connection, and lastly descriptions of World War II make the book an amazing read. The pictures in the book will help readers connect better with the characters, and the letters written by her father to her mother speak of the love they shared for each other. The author gives a voice to her father's life and tells readers how he made an impact while he lived, and the way he loved her mother and their family. The memoir has been beautifully executed and readers can feel the love and family bonding clearly through the author's words and expressions.

Contact Author -