Surviving Chaos
How I Found Peace at A Beach Bar
Harold Phifer
2021 Silver Medal
316 Pages
Check current price
Non-Fiction - Memoir
Reviewed by Lesley Jones for Readers' Favorite

Raised by a schizophrenic mother and a manipulating aunt in Mississippi, Harold's childhood is fraught with consistent abuse and violence. He soon learns the art of becoming invisible and complacent to avoid the daily ritual of physical and emotional attacks, not only from those who should care for him but also from his older sibling and peers. Although Harold's childhood is a constant battle to survive each day unscathed, he somehow manages to retain his humor and hunger to succeed. Surviving Chaos (How I Found Peace at a Beach Bar) by Harold Phifer is an inspirational and heartwarming story of one man's journey to make sense of his chaotic and dysfunctional world with unwavering determination and optimism. Follow Harold's horrifying story as he recounts the events and memories from the mayhem of his childhood, adolescence, and adulthood. As Harold, now 56 years of age, recovers from a near-death experience in Afghanistan, he begins the long journey toward recovery and a peaceful future.

Surviving Chaos by Harold Phifer is a beautifully written memoir that will take you on a rollercoaster of powerful emotions. Harold is a natural-born storyteller as he invites you inside his world of betrayal, abuse, neglect, and triumph. I loved how the story, switching from past to present, lends the reader insight into Harold's mindset at each stage of his life. The humor is superb; his attitude toward his lack of friends and his dog abandoning him made me laugh out loud. The characters are memorable, with larger-than-life personalities that leaped from the page, especially Flirty Shirley and Dead Eye Red. The story flowed perfectly and kept my interest. Some of the scenes of abuse were extremely hard to read, especially the manipulating mind games by his aunt. The relentless bullying and violence Harold suffers builds a strength of character that is extraordinary. However, the story reminds us that one event can trigger painful memories of the past if not addressed. Harold's story is a beacon of hope that we can overcome adversity and regain our dignity, kindness, and resolve to find a positive future. Surviving Chaos is a compelling read.
Ninety-Nine Fire Hoops
Allison Hong Merrill
2021 Gold Medal
368 Pages
Check current price
Non-Fiction - Memoir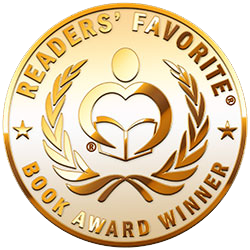 Reviewed by Cecelia Hopkins for Readers' Favorite

Ninety-Nine Fire Hoops by Allison Hong Merrill begins with an abusive childhood in Taiwan, where one of the few rays of hope is cast by Mormon missionaries. Allison's father disowns her for accepting the faith of The Church of Jesus Christ of the Latter-day Saints instead of traditional ancestor worship. Allison learns English and achieves a university entrance. However, she delays finishing her degree to marry Cameron and move to America. In America on a student visa, she is destitute when Cameron abandons her and cleans out their joint account. Seeking aid from the church, she transfers to Brigham Young University. After a couple of dating mistakes, she meets the lovely man she believes God has destined for her.

Ninety-Nine Fire Hoops by Allison Hong Merrill is a poignant and compelling memoir. Some of the incidents are challenging, including vivid descriptions of poverty, abuse, and cultural clash. Merrill wrote so persuasively that I was able to identify with her every experience. The viewpoint she presented was uniquely centered in religion and ethnicity yet was universal as the skillful words touched on the basics of human motivation. I finished reading the story with tears in my eyes, as it was one of the most expressive accounts I have ever read. Merrill opened my eyes to the vulnerability of the immigrant experience and impressed me with the young woman's determination to succeed. I can recommend Ninety-Nine Fire Hoops by Allison Hong Merrill for anyone who enjoys a combination of women's literature and a human interest story.

Two Minus One
A Memoir
Kathryn Taylor
2020 Finalist
152 Pages
Check current price
Non-Fiction - Memoir
Reviewed by Ankita Shukla for Readers' Favorite

Betrayal comes in all shapes and sizes. After reading Kathryn Taylor's Two Minus One: A Memoir, I am pretty confident that there is no easy way to separate an honest person from a dishonest one. Jim said all the right words and stood by Kathryn and her daughters for many years. He reassured her time and again that he was never going to give up on her. Although Kathryn told him on many occasions that she was not looking for romance in her life, he did not stop pursuing her. Being human and thinking that she deserved another chance at happiness, Kathryn finally gave in and married the guy. For eight years, she believed her life to be a fairy tale with this man in her arms. And then it happened.

With no warning or discussion, Jim simply announced that he was done with the marriage. A sudden end to something beautiful has the power of breaking the strongest of souls, and that's exactly what happened to Kathryn. She could not believe her world had crashed in the blink of an eye. Her health took a toll and she felt as if she had neither desire nor energy left to move on in life. Two Minus One: A Memoir by Kathryn Taylor is the manifestation of everything that you would feel in such a situation. She had left her normal life behind for Jim: she sold her house, moved to a different place, quit her job to support this man, whom she considered to be the love of her life. She suffered the loss of everything that she held close to her, yet with the help of her friends and daughters, she found the strength to move on.

Divorce is not an easy thing to deal with at any age and to be thrown into this process at the age of sixty is really devastating. However, Two Minus One: A Memoir brings a ray of hope into the lives of people who are going through such a phase. In her memoir, Kathryn Taylor has outlined all the tools that helped her become a stronger version of herself. If it weren't for her husband's betrayal, it is quite possible that she never would have tapped into the immense strength and talent that was deep inside her. Written in a first-person narrative, Two Minus One moves at a slow yet steady pace and shows its readers that there is light at the end of the tunnel. We may not always get closure but we can definitely grow from our hurtful experiences.
Make Your Mess Your Memoir
Anna David
2020 Honorable Mention
194 Pages
Check current price
Non-Fiction - Memoir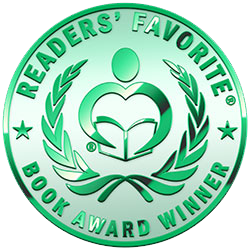 Reviewed by A. L. Peevey for Readers' Favorite

The first part of Make Your Mess Your Memoir by Anna David is the story of the author's life from her childhood to her middle years. Anna's parents do not take her seriously, nor do they express their love, typically tending to make fun of her. High school is a struggle for social relevancy and genuine friendships. To cope, Anna begins drinking, and when she leaves home to attend college across the country, drug use becomes a constant in her life as does a continuous stream of boyfriends. Faced with what to do after college, Anna begins a writing career in which she becomes a published author and a television personality. Neither is what she thought it would be. The second part of the book is a very detailed how-to manual on writing a memoir of your own, the process of publishing it, marketing it, and establishing a base of fans and readers for future books.

In Make Your Mess Your Memoir, Anna David shares very personal, often painful experiences. This matter-of-fact recounting of formative events in her life is touching, mordant, and truthful, particularly in the details of her addiction, her recovery, and her love life. Her experiences in traditional book publishing are revealing to would-be writers. Through a series of thorough steps, the author goes on to cover everything that writers need to know when it comes to the intricacies of creating and selling a memoir, both traditionally and independently. This combination of an authentic memoir and expert how-to for writing your own memoir and successfully publishing it and selling it is not only useful but also a worthwhile read. It comes highly recommended.
Headstrong
Surviving a traumatic brain injury
JoAnne Silver Jones
2020 Honorable Mention
256 Pages
Check current price
Non-Fiction - Memoir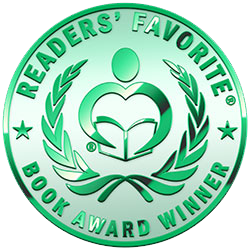 Reviewed by Jamie Michele for Readers' Favorite

Headstrong by JoAnne Silver Jones is a memoir of the author's recovery following a random assault that resulted in a traumatic brain injury. On her way to stay with her daughter to witness the inauguration of the United States' first black president, Jones takes a shortcut down a Washington DC alley and is instantly changed forever. Through shards of memory distorted like a refraction of light, Jones provides glimpses of what she thinks she remembers and what has been filled in by those around her, and those she loves most. Through her own strength and fortitude and the support of her wife and daughter, Jones begins the journey towards a slow and difficult recovery of both the body and the soul.

Headstrong is the first book I've ever read about an individual with traumatic brain injury and I am so grateful to JoAnne Silver Jones for sharing her story. The honesty is clear and raw as she recounts piecing her life back together after the attack. The writing is sublime and a testament to her power as a woman, a survivor, and intellectual, and a mother to her daughter, but also to her own rebirth. The rehabilitation is extraordinary with a great deal emotionally that, without her stating outright, might go wholly unnoticed. Invisible. Some moments are genuinely heartbreaking, such as when she says, "It wasn't easy to be with me, just as it wasn't easy to be me." Others offer a little more levity and a lot of love, primarily in the form of furbabies. This is a really, really special memoir and I'd give it a whole bucket of stars if I could.
Gene, Everywhere
A Life-Changing Visit from My Father-In-Law
Talya Tate Boerner
2020 Bronze Medal
297 Pages
Check current price
Non-Fiction - Memoir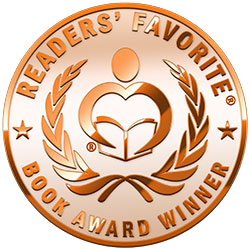 Reviewed by Jamie Michele for Readers' Favorite

Gene, Everywhere: A Life-Changing Visit from my Father-in-Law by Talya Tate Boerner is a non-fiction memoir that chronicles a time in Boerner's life when caring for an aging relative became the household's responsibility. After his wife Pauline is admitted for care in a local Arkansas hospital, ninety-year-old Gene goes to live with his son John in Dallas, Texas. Talya is really the one who becomes his primary carer, helped (in thought even if not in actuality) by the family dog, Lucy. Gene is slow-moving and slow to remember, which makes Talya's job a little more involved. This is compounded by Gene's tendency to micro-manage and his reluctance to accept even small changes despite them being in his best interest. He's rough around the edges and has the abrupt, straightforward tone that men of his generation often do, but there's also an intense sensitivity that emerges in tears when he is watching the news or recalling an old memory. As the visit lengthens, Tayla balances her banking work with Gene's failing memory, post-traumatic stress, medication and meal schedule, and the labyrinth of medicare. When Talya and John hire Gene a carer so Talya can return to work, she begins to understand the positive impact of Gene's presence and the things that truly are most important.

Gene, Everywhere is an entertaining and emotional look into the life of a father and the relationship between the author Talya Tate Boerner, who had never spent as long as even ten days with her in-laws beforehand, and the man who raised her husband. It's written with great insight and wit, allowing Boerner's old dream of writing a book about sex and sarcasm to come to fruition (minus the sex). I loved Gene from the moment he watched Talya like a hawk as she divvied up his pills. I also loved that the same man whose presence feels like such a burden is also the same man who will sit in his room for hours, patiently waiting to be guided down sixteen steps. His war stories unfold in layers, as does Talya's life, and it's beautiful to watch the pair lean on each other in equal measure. Highly recommended.
Trove
A Woman's Search for Truth and Buried Treasure
Sandra A. Miller
2020 Bronze Medal
220 Pages
Check current price
Non-Fiction - Memoir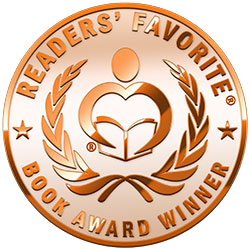 Reviewed by Trudi LoPreto for Readers' Favorite

Trove: A Woman's Search for Truth and Buried Treasure is an emotional, heartfelt, humorous, sad and honest memoir of a woman's life. Sandra, aka Sandy to her family, spent her entire life searching for an unknown that would make her life complete but never knowing exactly where, what or how to find it because she never knew what she was looking for and hoped that she would recognize it when she did find the answers. Sandra takes the reader along on her life's journey. The story jumps back and forth in a very logical way that connects all the dots of her search for the meaning of her existence. Sandra's life was a mix of childhood insecurity, a young woman's loves, travels around the world, getting married, having children, and caring for an ailing mother. Sandra is a searcher, always gathering odd treasures and storing them in her trove to be looked at later.

The intimate information that Sandy shares and the way she puts herself out there, opening her wounds, happiness, and frustrations, will last well after you put the book down. It is easy to find yourself in many of the situations and it is easy to feel her pain and want to cheer her along life's path, as well as her happy days. Trove is a must-read, whether or not you are a fan of non-fiction/memoirs, because it is that good. While I myself do not usually read non-fiction, the description just caught my interest and I was never disappointed in my choice of book. I recommend everyone to put Trove: A Woman's Search for Truth and Buried Treasure high on your reading list.
Managing Bubbie
Russel Lazega
2020 Silver Medal
Kindle Edition
Check current price
Non-Fiction - Memoir
Reviewed by Heather Osborne for Readers' Favorite

Managing Bubbie by Russel Lazega is a heartwarming and hysterical memoir of his "Bubbie," Lea Lazega. Intermixed with a narrative about her harrowing journey across Europe to America during World War Two are snippets of conversations between various family members, providing insight into the modern life of this courageous woman. As the Nazis invade countries in Europe, Lea manages to escape by the skin of her teeth with her three small children. Being Jewish at this time was difficult enough, but Lea continues to show courage in the face of adversity, finally managing to get her children out of Europe, back to America and safety.

I thoroughly enjoyed this memoir. Mr. Lazega had me from the beginning, as I am a huge Neil Simon fan. I was reminded of Brighton Beach Memoirs, a play I have directed, in the way he portrayed the scenes of his family life. Even more inspiring was Lea's journey through war-torn Europe. I can only imagine the fear she must have felt, knowing at any moment they could be caught and sent to a concentration camp. I did not want the story to end, and I wanted to know what exactly happened to Eva and Lea's first husband. Mr. Lazega has done an impeccable job weaving together the memories and experiences of his Bubbie. I loved the addition of letters and photographs to bring even more life to the colorful members of his family. Managing Bubbie by Russel Lazega is certainly a different type of Holocaust memoir, one of hope, inspiration, and humor.
Accidental Activist
Justice for the Groveland Four
Josh Venkataraman and Barbara Venkataraman
2020 Gold Medal
116 Pages
Check current price
Non-Fiction - Memoir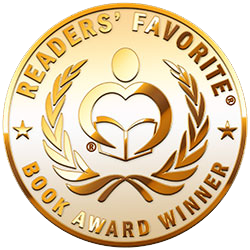 Reviewed by Lit Amri for Readers' Favorite

Accidental Activist: Justice For The Groveland Four by Josh Venkataraman and Barbara Venkataraman is about a case in 1949, in Groveland, Florida, where a white 17-year-old young woman had falsely accused four young African-American men of rape. In 2015, Josh, a 21-year-old University of Florida student at the time, had read a copy of Gilbert King's Pulitzer Prize non-fiction novel about the case and decided to do something about it. "Nothing was right about this case and I wanted--I needed--to do something to help." With the help of his mother, Barbara, Josh tracked down Carol Greenlee, daughter of one of the accused, Charles Greenlee. By this time, an effort to clear the men's names had been done but it was unsuccessful. A launched petition further cemented Josh's effort, but the journey to justice was riddled with obstacles.

The narrative tone is casual but deftly presents the heavy subject to readers. I would never have known about this case if not for Accidental Activist and I appreciated that several photos and timelines relevant to the case are included in the book. That said, the complex and challenging racial norms of 1940s America is well-known. I wonder how many more similar cases had been buried or forgotten with no chance to be judged without prejudice? And we're all very aware that racial injustice is still happening today-unfortunately, it will always be a tough dragon to slay. This is a commendable book about the efforts, perseverance, and success of all those involved in the exoneration of the Groveland Four. They made a difference and are an inspiration to others.
Lost Without the River
A Memoir
Barbara Hoffbeck Scoblic
2019 Finalist
296 Pages
Check current price
Non-Fiction - Memoir
Reviewed by Saifunnissa Hassam for Readers' Favorite

Barbara Hoffbeck Scoblic's Lost Without the River: A Memoir is about growing up on the family farmstead in South Dakota, and of the strong and continuing influence of those years and the farm itself long after she leaves home. In 1926 her parents, Roy and Myrtle Hoffbeck, moved to the farmstead in the Big Stone City area. The Whetstone River runs right through the farm. Scoblic, the youngest of the seven Hoffbeck children, writes of life on the farm from the 1930s to the 1960s. The chapter titles reflect everyday life, farming, weather, floods, the Great Depression and the Great Drought. The stories are about family love, personal courage, resilience, and a love for nature. The farm was sold in the 1970s. After her parents passed away, she and her siblings continued to visit the Big Stone City area.

I found Barbara Hoffbeck Scoblic's memoir absorbing and fascinating. I loved the sketches and vivid descriptions of the farmland, the Whetstone River with its Big Rock, and its bridges; the gentle hills and prairies with wildflowers. The river was a place for swimming, fishing, and solitude. It also posed a grave danger in times of floods. I loved the delightful titles Scoblic gives to two floods that she recalls: "The Year the Chicken Coop Floated Down the River" and "The Year the Bridge Went Out". I loved the contemplative and thoughtful nature of her poems about family and farm, the passage of time, of love and loss: "Dirt" and "Dirt Revisited", "Mourning Dove" and "Lost". I admired the courage and strength with which she writes of her sister Dorothy, of her conflicts with her dad, of doubts about being a farmer, and finding her place in life.
Contact Author -