Higher than Me
The Story of the Voices of Glory
Claudia Stewart Farrell
2013 Honorable Mention
382 Pages
Check current price
Non-Fiction - Inspirational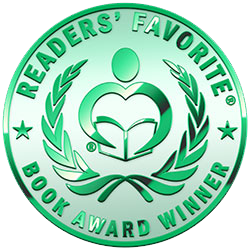 Reviewed by Christine Nguyen for Readers' Favorite

Higher than Me: The Story of the Voices of Glory is the account of a family's struggle and strength at the time of a horrific crisis when their mother, Felicia Cole, was hit by a drunk driver. The story follows Michael Cole's story of how he had to care for his beloved wife while she was in a coma while juggling the care of his three children, Mikey, Avery, and Nadia, and his job at IBM. It also goes into Mike's background of generational poverty that he had to endure at a young age with his ten siblings and how they were all separated by child services. The story explains how Mike's remarkable children were inspired to create their own singing group with their "The Voices of Glory" and how their group went on to achieve national recognition.

Claudia Stewart Farrell writes with compelling depth and sensitivity about Mike Cole's real life tragedy and how his strong faith in religion and God helped him and his family through it. The book is truly an inspiring book about hope and faith that the world needs urgently. I'm not particularly religious, but this book will move you even if you don't believe in God. It is also a story about deep family values and how love will get you through the tough times. I shed many tears while reading this book and it warmed my heart to read about the inspirational Cole family. They really touched my heart and my life. They taught me many valuable lessons about tenacity, strength, and perseverance. There are many levels to this book and, overall, it is inspiring and insightful!
Ye Gods! How the World REALLY Works
Betsy Jo Miller
2013 Finalist
436 Pages
Check current price
Non-Fiction - Inspirational
Reviewed by Ulrika Nilsson for Readers' Favorite

How do you write a book about God but not the God you learned about in Sunday School, but about the God in each of us – and how this makes us Gods ourselves? Although it might not be the easiest task to undertake, this is exactly what Betsy Jo Miller has done. In her book "Ye Gods! How the world REALLY Works" the author has put into writing the words of Kaju, an entity from what the author calls another realm. As Miller channels Kaju, we as readers get to take part of Kaju's insights about such subjects as consciousness, purpose, inner strength, happiness, karma, love, life and after-life.

The content of the book "Ye Gods! How the world REALLY Works" reminds me very much of the work of the well-known Abraham, an entity channeled through Ester Hicks. Just as with Ester Hicks works of Abraham, the author Betsy Jo Miller manages in a very personal, humorous and inspirational way to share not only her own personal life story and thoughts but also Kaju's wisdom to the readers. Miller's style of writing, with a dialogue between her and Kaju, makes this book very easy and interesting to read. I am also deeply impressed by the fact that the author manages very well to keep a red line throughout the book as she shifts through a huge variety of profound life questions. Very well done! For someone who's on a spiritual journey this book will surely be a great source of inspiration and encouragement.
Making Lemonade With Ben
The Audacity to Cope
Katherine Perreth
2013 Silver Medal
414 Pages
Check current price
Non-Fiction - Inspirational
Reviewed by Maria Beltran for Readers' Favorite

Seven-year-old Ben Perreth is found in a coma. He suffers a mysterious brain hemorrhage and even his neurosurgeon does not expect him to survive the surgery that has to be done on him immediately. What follows is a series of mental health and disability issues that will profoundly affect his family and the little boy himself. This is his story as told by his mother. The 30 chapters of this book chronicle their lives as they go through the depths of despair to the pinnacle of triumph in fighting this challenge. Can Ben and his family triumph over the debilitating physical and emotional upheaval?

"Making Lemonade with Ben: The Audacity to Cope" is an extraordinary story of a little boy's resolve to overcome a debilitating disease. After what seems like an impossible situation, Ben and his family struggle for sixteen years trying to overcome the odds. They simply refuse to give up and the family insists on living a happy life. It is amazing how Katherine Perreth's engaging sense of humor shines through even in the most difficult of situations. Refusing to resort to self pity, they fought the disease with a combination of determination, persistence and humor. This book is a frank and candid chronicle of coping with mental illness in the family. The author succeeds in removing the stigma that comes with mental illness. With refreshing candor, through this narrative Perreth proves that people with disabilities and mental illness can do something fulfilling with their lives. Above all, this inspiring story proves that love, mixed with a healthy dose of humor, can conquer all.
Shattered Paradise
Memoirs of a Nicaraguan War Child
Ileana Araguti
2013 Finalist
Kindle Edition
Check current price
Non-Fiction - Inspirational
Reviewed by Maria Victoria Beltran for Readers' Favorite

"Shattered Paradise: Memoirs of a Nicaraguan War Child" is Ileana Araguti's life story. As a child, she grows up in an isolated farm house near a mystical city dubbed as the City of Mist. Her grandfather Abuelo Lalo tells her stories that ground her to her country's folkloric culture. Carefree and innocent, she is the eighth child of a womanizing father who is believed to have sired twenty children. Her mother turns to religion for solace and cannot do anything but shed tears. Meanwhile, Nicaragua is in turmoil and President Somoza is defeated. A revolutionary war followed and Ileana's mother makes a decision that will change their lives forever. Ileana is not a child anymore and she has to face the harsh realities of life.

Author Ileana Araguti's writing style is said to be influenced by her Nicaraguan grandfather. It is lyrical and poetic and borders on the mystical. In her book "Shattered Paradise", she writes of a childhood that is set in a magical place. Indeed, this is a child that grows up in a paradise on earth but as she grows up, her paradise is shattered. At the age of twelve, the author's life changed forever and this book is a tribute to her childhood, her mother and to Nicaragua. Descriptive and imaginative, the book brings the reader to this magical land with its diminishing wildlife, its struggles against the influence of the Spanish missionaries and its people who are deeply attached to their folkloric culture. The author writes from her heart and this is one of the reasons why her story is both compelling and interesting.
Make Your Shift
The Five Most Powerful Moves You Can Make to Get Where YOU Want to Go
Beverly D Flaxington
2013 Bronze Medal
Kindle Edition
Check current price
Non-Fiction - Inspirational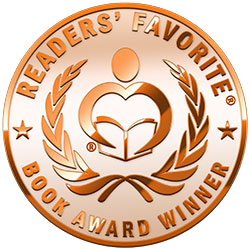 Reviewed by Darin Godby for Readers' Favorite

This is a book for the individual, group, company, etc., that is trying to become better in that which they are involved in. Saving time, moving forward in greater unity as well as overcoming obstacles, are just a portion of what the reader can learn from this well-written book. The book is written in two parts that can stand alone on their own. The first part deals with a step-by-step process on how to implement the S.H.I.F.T. Model in a more structured manner. The second part is less structured though it tells how to make this process of shifting effective within one's life. There are great page breaks with motivational quotes as well as fantastic charts for the reader to use in helping to make their own shift.

This is more than just a book filled with words; it is rather a book with a leader allowing the reader to follow its outline. While the readers must do their own part in making this work, author Beverly D. Flaxington has given the reader the ability to do so with all the tools provided within this book. This book helps to break down what might otherwise be an overwhelming task, so the readers can truly take action and make their life more productive and enjoyable. I truly enjoyed this book and found it to be very helpful and insightful. If you are looking for a way to improve your life, family, job, etc., then you owe it to yourself to read this book and use the charts provided to make the shift.
Contact Author -