Toe Up to 10K
A Journey of Recovery From Spinal Cord Injury
Steven Fujita
2015 Gold Medal
162 Pages
Check current price
Non-Fiction - Inspirational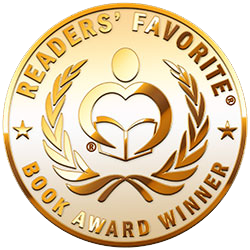 Reviewed by Chris Fischer for Readers' Favorite

A true story of determination, hope and recovery, Toe Up to 10K: A Journey of Recovery from Spinal Cord Injury by author Steven Fujita is an inspirational read that's hard to put down. When Steven Fujita, a generally healthy man, has a headache that lasts a few days, he's at first not concerned. He'd experienced them before, often when going through caffeine withdrawal, and took his usual aspirin to treat them. But when his headache grew so terrible that he sought medical attention, he was diagnosed with viral meningitis, and the next thing he knew, he was waking up after several days in the ICU with burning hot skin, a tracheotomy tube in his throat attached to a ventilator that was breathing for him, and paralyzed from the waist down due to a spinal cord injury at the T4 level.

From this hellish scenario that anyone can relate to, and fear, Steven Fujita was able to claw his way back to normalcy. Not easily, not with simplicity, and not completely, at least at the time that this book was published, but with a grit and work ethic that few might have the reserves to pull together. In a person's darkest hour, it's hard to guess how they may react, and at a time when many people may have decided to curl up in a ball and wish for death, Mr. Fujita acted with a bravery and strength that is more than admirable, it is inspirational.

Toe Up to 10K: A Journey of Recovery from Spinal Cord Injury is a wonderful read for anyone who enjoys a great inspirational story, but would be even more appropriate for anyone who is dealing with or has dealt with an extremely difficult health issue, and their family and loved ones. After reading this book, I live in hope that Steven Fujita continues on his path to a full recovery, and that we may be able to read more of his journey in a follow up book in the future.
On Dragonfly Wings
A Skeptic's Journey to Mediumship
Daniela I. Norris
2014 Bronze Medal
152 Pages
Check current price
Non-Fiction - Inspirational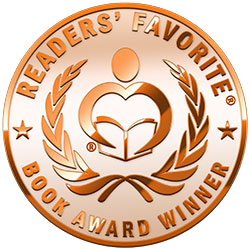 Reviewed by Kelly Santana for Readers' Favorite

On Dragonfly Wings: A Skeptic's Journey to Mediumship is an inspirational guide by Daniela I. Norris. After losing her younger brother Michael to drowning, Daniela went on a journey of self-discovery. Everything started when the author felt Michael's presence at his own funeral. Different from previous times when Daniela received communication from loved ones in dreams, this time she got a real message from her brother. From that point on, wanting to learn more about this phenomenon and other spiritual experiences she had had before, Daniela decided to take past-life regression courses. She went under hypnosis and learned about her past existences. These courses changed her life and brought meaning to what she was experiencing.

On Dragonfly Wings is beautifully written and is one of the most well-crafted books I have read in English literature. Besides taking us on a journey through her own personal experiences, Daniela guides us to use our potential for our well-being and for the betterment of others. I loved the fact that she backs up her explanation of mediumship phenomena with various trustworthy sources. That not only brought credibility to the material, but also demystifies the idea of the spiritual world and its wonders. The book is based on her personal experiences, but also on many researches on the subject matter. Daniela teaches to use the pendulum, read auras, and brings up thoughtful insights on birth and death. It is definitely a great read for those who are looking for some sort of comfort (such as grieving a loss), looking for answers to something that no one can explain, or even getting a better understanding of spirituality. I liked this book so much that this is already my second time reading it. I certainly recommend it.
Inside/Outside
One Woman's Recovery from Abuse and a Religious Cult
Jenny Hayworth
2014 Silver Medal
346 Pages
Check current price
Non-Fiction - Inspirational
Reviewed by Mamta Madhavan for Readers' Favorite

Inside/Outside: One Woman's Recovery from Abuse and a Religious Cult by Jenny Hayworth is an honest depiction of the author's life. Jenny Hayworth belonged to a family who were followers of the religion Jehovah's Witnesses. Jenny left it after following it for thirty years of her life. In the meantime, the church had let go of her from their group. In this book she takes us through her journey of surviving sexual abuse and further working on her recovery and exploring religious fundamentalism. Though the story begins on a traumatic note, she shows us how the experiences in her life change her perception, outlook, and connection with the outside world. From a closed society, she reinvents her life all over again to start afresh.

The book is an inspiring story for those who are going through traumatic times in their personal space. Being shunned by her family, the author tells readers that there is always light at the end of the tunnel. Readers can actually use this book as a guide to help them face their problems and emerge triumphant. It is motivating to see the author overcome her personal tragedies and sorrows. The fact that it is a true story of hope and healing makes it more inspiring.

Some of the scenes in the book are raw and honest. That makes it a compelling read. The book is also very uplifting. The author reaches out to people and connects with them through her personal experiences, making the book tangible.
My Extraordinary Life
Monica Sucha Vickers
2013 Gold Medal
194 Pages
Check current price
Non-Fiction - Inspirational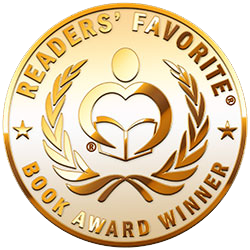 Reviewed by Michelle Robertson for Readers' Favorite

"My Extraordinary Life" was written by Monica Sucha Vickers. This easy-to-read, well-written, inspirational, uplifting book is one for all ages to enjoy. Monica Sucha Vickers describes her life's struggles, joys, hardships, griefs, frustrations and everything else about how it was to grow up with a disability. Having a disability in today's life is more commonly accepted than when Monica grew up. In the 1950's, hard work, dedication, strict family values, and unspoken words, as well as a "do it yourself attitude ", were more prominent than now. Monica was born with missing limbs and was not expected to survive even a few weeks in the hospital, let alone live a full adult life. Throughout the book Monica tells the detailed story of her life's challenges and stories of her childhood home, family members, and schools. We find that she had never realized as a small child that there was anything wrong with the way she lived her life.

The stories the reader will find among the pages of this book are very powerful, inspirational, and very honest. Monica grew up at a time and with a family that did not allow self pity. She learned right from a young age that despite her disabilities she would learn to do things for herself, before she asked for help. This may seem cruel and unusual for a young child with three missing limbs, but actually the "tough love" type of life Monica lived ended up being the best way of life she could have created for herself in her situation. Monica's perseverance and will power are outstanding, and will give the reader a new perception of and respect for those who are disabled.
The Answer
The Road to Peace
Rose S. Kurtz
2013 Finalist
150 Pages
Check current price
Non-Fiction - Inspirational
Reviewed by Kelly Santana for Readers' Favorite

"The Answer: The Road to Peace" is an inspiring story written by R.S. Kurtz. In this book, Mrs. Kurtz tells about her personal journey through her more than 80 years of life. In this candid narrative, she describes what was like growing up as a Jewish girl while assuming many roles (daughter, sister, wife, mother and later on grandmother) and searching for answers about religion, spirituality and inner growth. With her inquisitive nature, Rose Kurtz researches various religions, and probes many questions on her quest for God. Although she cannot find the exact answer for her questions, her life experiences and her spirituality guide her to believe that there is more to life than simply satisfying our individualistic needs. Mrs. Kurtz chooses the Baha´i Faith as the one which gives her the best road for inner peace and sense of accomplishment in life. She discusses her beliefs in giving and the betterment of mankind, and gives practical advice about spiritual growth and taking care of the mind, body and soul.

"The Answer: The Road to Peace" was a delightful book. While trying to bring important facts about her life forward, Rose Kurtz is concise and entertaining, making me want to dig deeply into the story. Among many passages that I enjoyed, I give special kudos to the mystic side of her book. Mrs. Kurtz brought up the thoughtful relationship she had with her older sister, Clara, including her sister´s medium abilities, and cited a situation that happened and made her know when her beloved sister passed away. I liked that while explaining her position about God, spirituality and the meaning of life, Mrs. Kurtz gave a snapshot on various world religions without being pretentious or biased. Lastly, I want to commend her approach to life. The sharing of her personal experiences can help many people to reflect and search for ways to become better individuals.
Higher than Me
The Story of the Voices of Glory
Claudia Stewart Farrell
2013 Honorable Mention
382 Pages
Check current price
Non-Fiction - Inspirational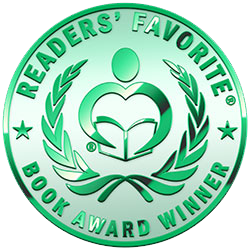 Reviewed by Christine Nguyen for Readers' Favorite

Higher than Me: The Story of the Voices of Glory is the account of a family's struggle and strength at the time of a horrific crisis when their mother, Felicia Cole, was hit by a drunk driver. The story follows Michael Cole's story of how he had to care for his beloved wife while she was in a coma while juggling the care of his three children, Mikey, Avery, and Nadia, and his job at IBM. It also goes into Mike's background of generational poverty that he had to endure at a young age with his ten siblings and how they were all separated by child services. The story explains how Mike's remarkable children were inspired to create their own singing group with their "The Voices of Glory" and how their group went on to achieve national recognition.

Claudia Stewart Farrell writes with compelling depth and sensitivity about Mike Cole's real life tragedy and how his strong faith in religion and God helped him and his family through it. The book is truly an inspiring book about hope and faith that the world needs urgently. I'm not particularly religious, but this book will move you even if you don't believe in God. It is also a story about deep family values and how love will get you through the tough times. I shed many tears while reading this book and it warmed my heart to read about the inspirational Cole family. They really touched my heart and my life. They taught me many valuable lessons about tenacity, strength, and perseverance. There are many levels to this book and, overall, it is inspiring and insightful!
Ye Gods! How the World REALLY Works
Betsy Jo Miller
2013 Finalist
436 Pages
Check current price
Non-Fiction - Inspirational
Reviewed by Ulrika Nilsson for Readers' Favorite

How do you write a book about God but not the God you learned about in Sunday School, but about the God in each of us – and how this makes us Gods ourselves? Although it might not be the easiest task to undertake, this is exactly what Betsy Jo Miller has done. In her book "Ye Gods! How the world REALLY Works" the author has put into writing the words of Kaju, an entity from what the author calls another realm. As Miller channels Kaju, we as readers get to take part of Kaju's insights about such subjects as consciousness, purpose, inner strength, happiness, karma, love, life and after-life.

The content of the book "Ye Gods! How the world REALLY Works" reminds me very much of the work of the well-known Abraham, an entity channeled through Ester Hicks. Just as with Ester Hicks works of Abraham, the author Betsy Jo Miller manages in a very personal, humorous and inspirational way to share not only her own personal life story and thoughts but also Kaju's wisdom to the readers. Miller's style of writing, with a dialogue between her and Kaju, makes this book very easy and interesting to read. I am also deeply impressed by the fact that the author manages very well to keep a red line throughout the book as she shifts through a huge variety of profound life questions. Very well done! For someone who's on a spiritual journey this book will surely be a great source of inspiration and encouragement.
Making Lemonade With Ben
The Audacity to Cope
Katherine Perreth
2013 Silver Medal
414 Pages
Check current price
Non-Fiction - Inspirational
Reviewed by Maria Beltran for Readers' Favorite

Seven-year-old Ben Perreth is found in a coma. He suffers a mysterious brain hemorrhage and even his neurosurgeon does not expect him to survive the surgery that has to be done on him immediately. What follows is a series of mental health and disability issues that will profoundly affect his family and the little boy himself. This is his story as told by his mother. The 30 chapters of this book chronicle their lives as they go through the depths of despair to the pinnacle of triumph in fighting this challenge. Can Ben and his family triumph over the debilitating physical and emotional upheaval?

"Making Lemonade with Ben: The Audacity to Cope" is an extraordinary story of a little boy's resolve to overcome a debilitating disease. After what seems like an impossible situation, Ben and his family struggle for sixteen years trying to overcome the odds. They simply refuse to give up and the family insists on living a happy life. It is amazing how Katherine Perreth's engaging sense of humor shines through even in the most difficult of situations. Refusing to resort to self pity, they fought the disease with a combination of determination, persistence and humor. This book is a frank and candid chronicle of coping with mental illness in the family. The author succeeds in removing the stigma that comes with mental illness. With refreshing candor, through this narrative Perreth proves that people with disabilities and mental illness can do something fulfilling with their lives. Above all, this inspiring story proves that love, mixed with a healthy dose of humor, can conquer all.
Shattered Paradise
Memoirs of a Nicaraguan War Child
Ileana Araguti
2013 Finalist
Kindle Edition
Check current price
Non-Fiction - Inspirational
Reviewed by Maria Victoria Beltran for Readers' Favorite

"Shattered Paradise: Memoirs of a Nicaraguan War Child" is Ileana Araguti's life story. As a child, she grows up in an isolated farm house near a mystical city dubbed as the City of Mist. Her grandfather Abuelo Lalo tells her stories that ground her to her country's folkloric culture. Carefree and innocent, she is the eighth child of a womanizing father who is believed to have sired twenty children. Her mother turns to religion for solace and cannot do anything but shed tears. Meanwhile, Nicaragua is in turmoil and President Somoza is defeated. A revolutionary war followed and Ileana's mother makes a decision that will change their lives forever. Ileana is not a child anymore and she has to face the harsh realities of life.

Author Ileana Araguti's writing style is said to be influenced by her Nicaraguan grandfather. It is lyrical and poetic and borders on the mystical. In her book "Shattered Paradise", she writes of a childhood that is set in a magical place. Indeed, this is a child that grows up in a paradise on earth but as she grows up, her paradise is shattered. At the age of twelve, the author's life changed forever and this book is a tribute to her childhood, her mother and to Nicaragua. Descriptive and imaginative, the book brings the reader to this magical land with its diminishing wildlife, its struggles against the influence of the Spanish missionaries and its people who are deeply attached to their folkloric culture. The author writes from her heart and this is one of the reasons why her story is both compelling and interesting.
Make Your Shift
The Five Most Powerful Moves You Can Make to Get Where YOU Want to Go
Beverly D Flaxington
2013 Bronze Medal
156 Pages
Check current price
Non-Fiction - Inspirational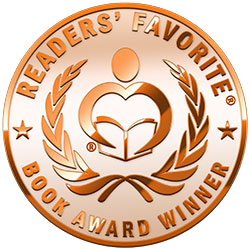 Reviewed by Darin Godby for Readers' Favorite

This is a book for the individual, group, company, etc., that is trying to become better in that which they are involved in. Saving time, moving forward in greater unity as well as overcoming obstacles, are just a portion of what the reader can learn from this well-written book. The book is written in two parts that can stand alone on their own. The first part deals with a step-by-step process on how to implement the S.H.I.F.T. Model in a more structured manner. The second part is less structured though it tells how to make this process of shifting effective within one's life. There are great page breaks with motivational quotes as well as fantastic charts for the reader to use in helping to make their own shift.

This is more than just a book filled with words; it is rather a book with a leader allowing the reader to follow its outline. While the readers must do their own part in making this work, author Beverly D. Flaxington has given the reader the ability to do so with all the tools provided within this book. This book helps to break down what might otherwise be an overwhelming task, so the readers can truly take action and make their life more productive and enjoyable. I truly enjoyed this book and found it to be very helpful and insightful. If you are looking for a way to improve your life, family, job, etc., then you owe it to yourself to read this book and use the charts provided to make the shift.
Contact Author -