On Dragonfly Wings
A Skeptic's Journey to Mediumship
Daniela I. Norris
2014 Bronze Medal
152 Pages
Check current price
Non-Fiction - Inspirational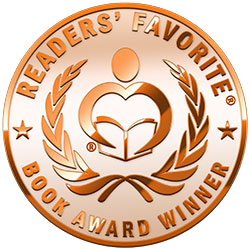 On Dragonfly Wings - a skeptic's journey to mediumship was awarded the 2014 bronze medal Readers Favorite Award in the Non-Fiction Inspirational category. 

It is a candid and personal search for the meaning of life, of death and of grief. It aims to give hope to those who have lost a loved one and to those who are about to pass beyond - hope that this is not an end. Written for lay people, rather than experienced spiritualists or mediums, and for anyone who is curious about exploring further, it provides practical tools to help readers find their own spiritual truth and path.
Inside/Outside
One Woman's Recovery from Abuse and a Religious Cult
Jenny Hayworth
2014 Silver Medal
346 Pages
Check current price
Non-Fiction - Inspirational
Jenny Hayworth grew up within the construct of the Jehovah's Witnesses, which she describes as a fundamentalist, cult-like religion. She devoted her life to it for over thirty years. Then she left it. The church "unfellowshipped" her—rendered her dead to those family and friends still committed to the church.
Hayworth is a sexual abuse survivor. The trauma changed her self-perception, emotional development, trust, and every interaction with the world.
Inside/Outside is her exploration of sexual abuse, religious fundamentalism, and recovery. Her childhood circumstances and tragedies forced her to live "inside." This memoir chronicles her journey from experiencing comfort and emotional satisfaction only within her own fantasy world to developing the ability to feel and express real life emotion on the outside.
It is a story that begins with tragic multigenerational abuse, within an oppressive society, and ends with hope and rebirth into a life where she experiences real connections and satisfaction with the outside world.
Those who have ever felt trapped by trauma or circumstance will find Inside/Outside a dramatic reassurance that they are not alone in the world, and they have the ability to have a fulfilling life, both inside and out.
My Extraordinary Life
Monica Sucha Vickers
2013 Gold Medal
194 Pages
Check current price
Non-Fiction - Inspirational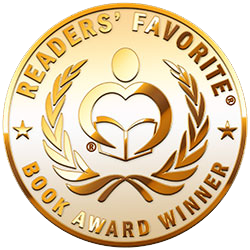 hard to find
The Answer
The Road to Peace
Rose S. Kurtz
2013 Finalist
150 Pages
Check current price
Non-Fiction - Inspirational
The Answer follows the author's spiritual journey leading up to her finding the Baha'i Faith and its corresponding philosophy, including compassion, peace, the equality of all people, and the need for unity with love. As you breeze through this easy read, you will find some powerful truths confirmed by psychic phenomenon, the author's practical experience, and her unique spiritual perception.
Higher than Me
The Story of the Voices of Glory
Claudia Stewart Farrell
2013 Honorable Mention
382 Pages
Check current price
Non-Fiction - Inspirational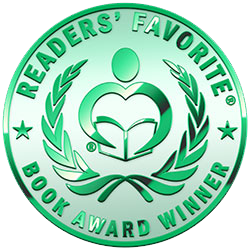 "God bless you three. You are the pride of America tonight. That is one of the best vocal performances we have heard thus far." ---Piers Morgan of America's Got Talent HIGHER THAN ME is a true story of faith: a three-generation account of a family tried by fire: a heart- warming saga of relationships and the power of forgiveness. It is a comforting witness of our one true God, who brings His goodness into our lives when we open the doors of our hearts and let Him love us. It is the tale of Mike Cole's family: a tale of poverty and hunger, fighting battles of flesh and spirit, soon ripping them apart. When love wasn't enough, Mike and his ten siblings scattered...the old children left in group homes...the younger ones in foster care, never to be together in a loving home again. It is Felicia Cole's tale of advantage, the merit of goal setting, hard work and a never quit attitude. Follow the thread of a young woman, who devoted herself to the Lord, allowing Him to lead her on the path that she should go. The story book romance of this seemingly unlikely couple met unexpected resistance as their plans to marry were revealed; still love reigned victorious. To this union came three talented children whose lives fulfilled a prophecy spoken before the youngest was even conceived. Higher Than Me tells about a simple man of faith who stood strong for his family through the darkest of times. It's a story of a simple woman of faith who planted good seed into her children while she was able, harvesting that seed unwittingly as they sang at her bedside in hopes of helping her regain consciousness. It's a tale of victims becoming over-comers. It's a tale of God's love and faithfulness. In Higher Than Me you will learn the process that took three young kids from Highland, New York, to worldwide recognition on America's Got Talent. This is a classic beauty from ashes story. Claudia Stewart Farrell is a writer with a single vision...to record the manifestation and magnification of the goodness of God in people's lives. She has been dubbed a "Scribe for God".
Ye Gods! How the World REALLY Works
Betsy Jo Miller
2013 Finalist
436 Pages
Check current price
Non-Fiction - Inspirational
Ye Gods! shows our part in the "problems" of our day through our wonderful creative ability, but also the "so-what" of many of these unconscious creations. Through shining light on our powerful self, we'll see how to unwind this 'tape' rather than to continue slowing our evolving and abating the devastation of our planet. We'll see the terrorisms that confront us daily through our family; church; medical; scientific; and government establishments - and most with the best of intentions! There's a lot more here than answers to why abortion isn't "killing" the real revolution in health care needed; the falsehoods in those Holy Books; why evolution vs. intelligent design is passé; the truth of the Holocaust; and how cooperation not survival-of-the-fittest brought forth every species and is still the method of survival for all. No bad guys here - only the learning from our past. But since we can't separate ourselves from those planning wars through lies, killing one performing abortions, or threatening us with 'hell' if we don't believe as do they - we'll see them as ourselves and share our self-love with them. Ah, then we'll glory in really knowing ourselves and in reestablishing our country from its lonesome-grounded-eagle reputation to one mounted-on-wings as it was in the beginning.
Making Lemonade With Ben
The Audacity to Cope
Katherine Perreth
2013 Silver Medal
414 Pages
Check current price
Non-Fiction - Inspirational
This award-winning tale of triumphant woe chronicles the spiritual, mental, emotional, and physical effects on a family after seven-year-old Ben is found in a coma. Despite Ben's ensuing struggles with myriad disabilities and mental health issues, love wins. Narrated with irrepressible humor by the quirky Mom, the story follows parallel tales of sixteen years of trauma and victory, culminating with Ben's invitation to Washington DC.
Shattered Paradise
Memoirs of a Nicaraguan War Child
Ileana Araguti
2013 Finalist
268 Pages
Check current price
Non-Fiction - Inspirational
"Wonderfully evokes Nicaragua's enchanting beauty and the enormity of its loss."--Kirkus Reviews 

Shattered Paradise is a lyrical, stunning and poignant memoir of survival and quick adaption--as Ileana, alongside with her rooted Roman Catholic mother, manage to break free from a war infected life in Nicaragua, bullying school masters, and a womanizing father whose obsession with women and inner strength manage to carve an unexpected destiny for the two.
Make Your Shift
The Five Most Powerful Moves You Can Make to Get Where YOU Want to Go
Beverly D Flaxington
2013 Bronze Medal
156 Pages
Check current price
Non-Fiction - Inspirational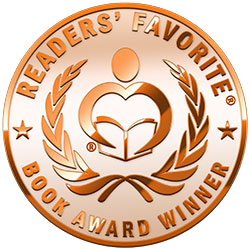 From the Gold-Award winning author of the book Understanding Other People: The Five Secrets to Human Behavior comes a groundbreaking approach to achieving your goals. Based on 25+ years of successful experience helping individuals change their circumstances and reach higher levels of effectiveness, Beverly Flaxington offers a dynamic, easy-to-understand proven approach for getting from here to there. Useful for anyone who wants to make a shift to a better place, this process has been endorsed by successful self-help individuals from all areas. Ready to make YOUR shift? Start today!
Contact Author -